We don't send our travellers on an excursion, or to a hotel or restaurant, without having tried it out for ourselves. This is, of course, because we want to be certain that everything we're recommending to our guests is top notch, but it's also because we're a bunch of travel addicts here at Nordic Visitor and can't pass up an opportunity to experience everything the North has to offer.
So when Lárus from our Iceland office heard of an interesting new experience for travellers near Selfoss, he hit the road to see what it was all about.
Just 1 hour outside of Reykjavík, on an island in the Þjórsá river is Traustholtshólmi, a slow travel experience that Lárus classifies as not exactly camping and not exactly luxury, but still feels like both.
How was your arrival and what was your first impression of Traustholtshólmi?
We headed to Traustholtshólmi in the afternoon and on the way we stopped in Stokkseyri for waffles and coffee. Around 5 p.m. we met Hákon, our relaxed host, on the riverbank. He came with his dog, Skuggi, to pick us up in his small boat and bring us to the island. On the way, he told us about the island and the river.
How did you spend your time on the island?
We had time to explore the beautiful island on our own. We walked around, enjoying the nature, eating the wild hrútaber (stone bramble), krækiber (crowberries) and bláber (blueberries), sat in the grass and watched the birds and a seal swim in the river.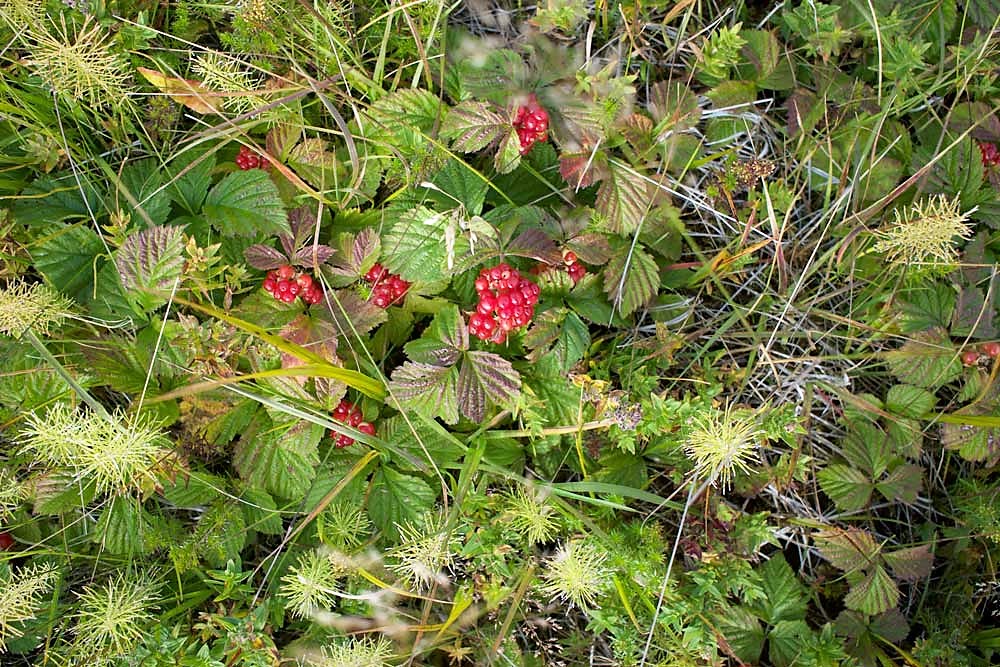 Hákon then found us and asked us to meet him and the other guests (2 persons) in the largest Yurt on the island. He then walked with us to the Kálgarðar, a vegetable garden from the 17th or 18th century that he recently started using again. He has taken the grass and turf from two gardens like this and is using it to build turf storage for the vegetables. The whole island is very self-sustainable.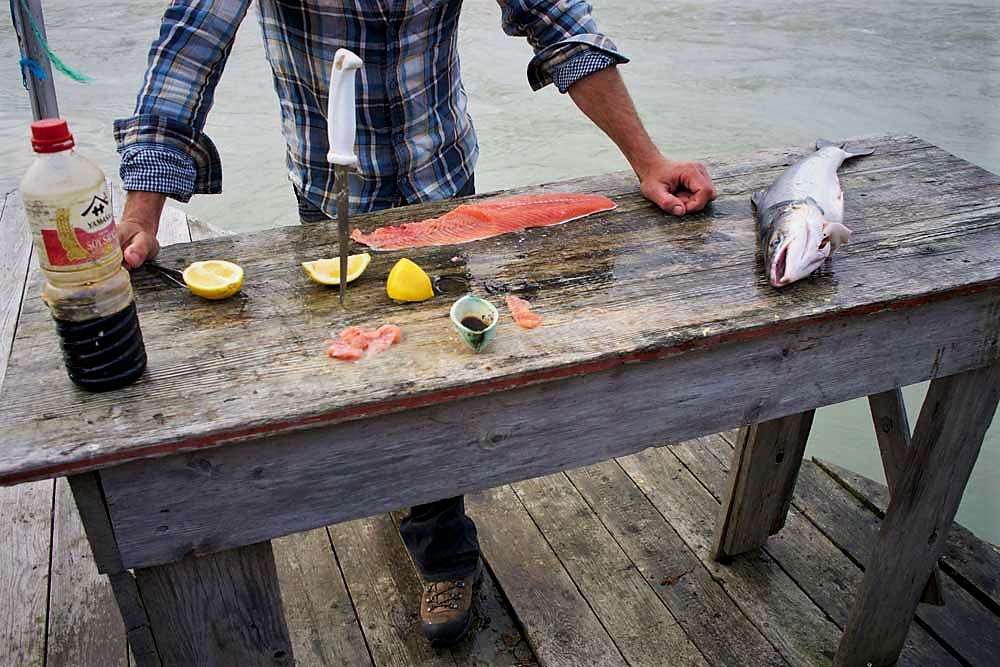 Our host took us to the nets he has set up a to check if he had caught any salmon for dinner. He prepared fresh sashimi for us while telling us about fishing in the Þjórsá river.
You mentioned a yurt… how was it spending the night in a yurt?
We had everything we needed in the yurt; a comfortable and warm bed, drinking water and glasses, towels and blankets. There is a small heater and lights, too. It was very cosy.This is not camping, or luxury, but still it feels like both.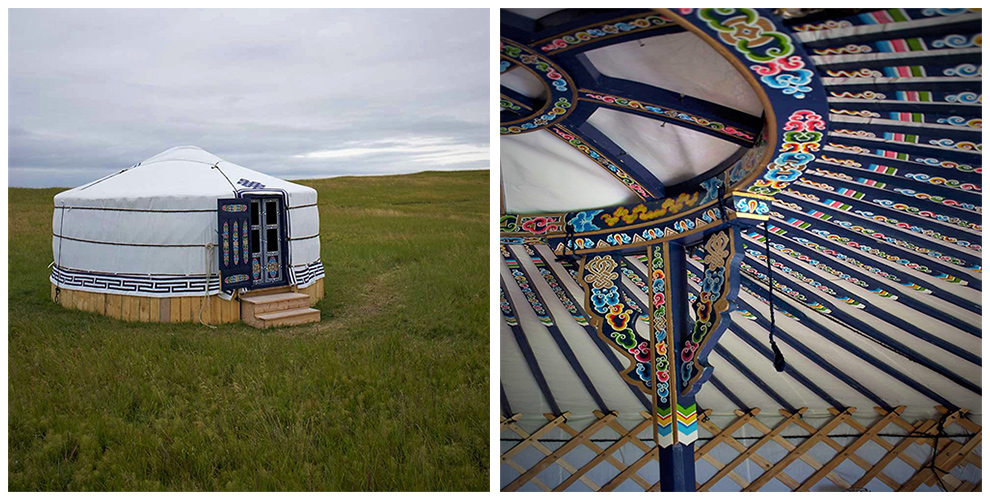 What were the highlights of your visit to Traustholtshólmi?
The highlights are the isolation, the welcoming host, the yurts and the food. The overall experience is great. The view was also spectacular – you can see quite far on a good day, from Eyjafjallajökull all the way to Langjökull and everything in between.
Do you have any advice for others wanting to visit Hákon on the island?
Just be ready to be outside and to have nothing planned. It's an opportunity to just relax in nature for a few hours.
Editor's note: Now that sounds heavenly.
---
A visit to Traustholtshólmi can be added to most of Nordic Visitor's self-drive tours in Iceland and can be added as an extra day to Reykjavík city breaks. Just ask your travel consultant.