Iceland's uninhabited interior is home to the island's largest glaciers (Vatnajökull, Langjökull, and Hofskjökull) and is full of dramatic and wild scenery, cut by endless wind and vast expanses of ice and desert. Visitors will be treated to the most unique and unforgiving landscape on the island complete with lava fields and volcanoes.
Below are our 6 favourite spots in the highlands.
---
1. Landmannalaugar is popular among hiking enthusiasts for its varied landscape. There are colourful rhyolite mountains, vast lava fields and hot springs.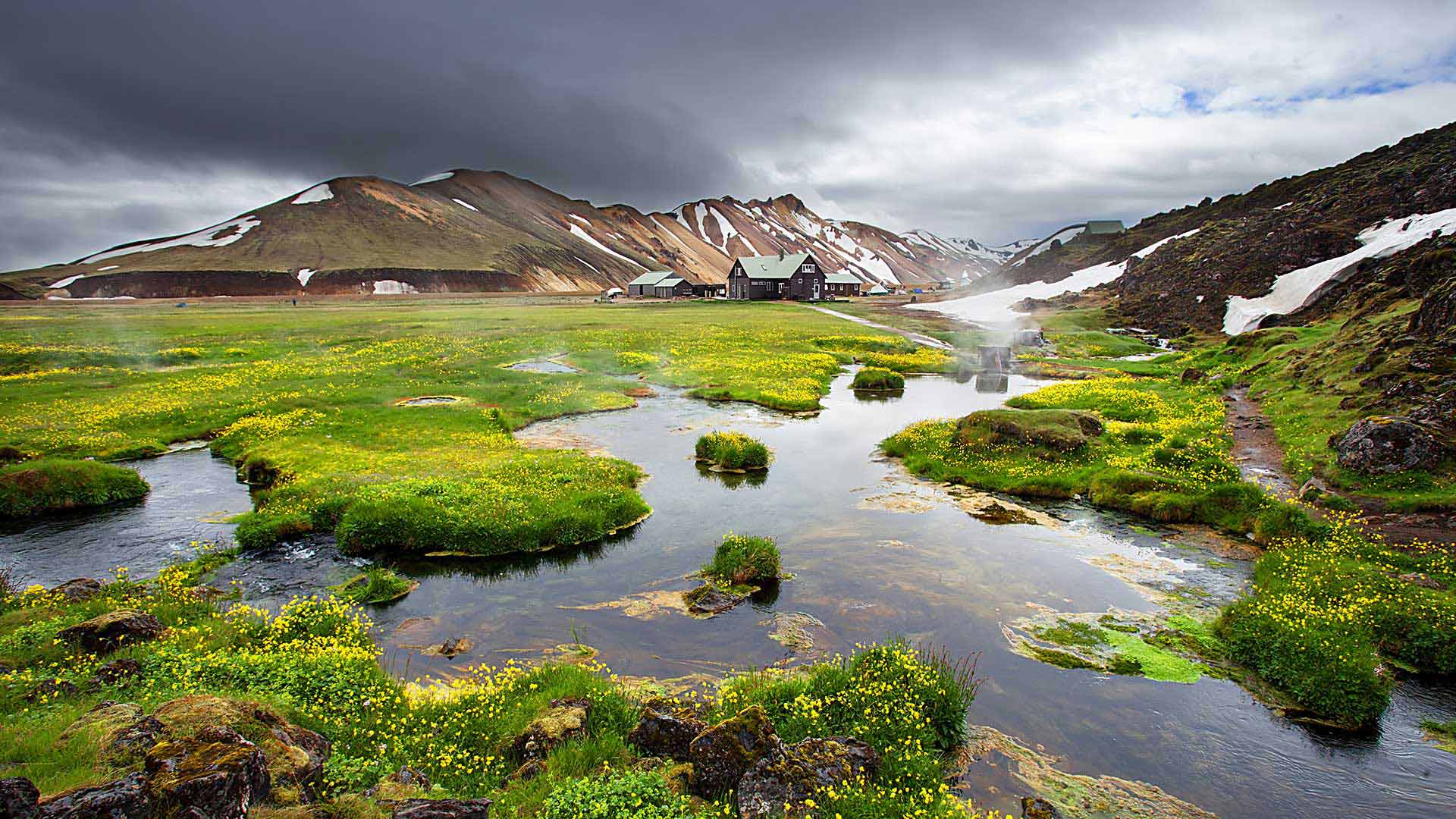 2. Askja is a caldera situated in the surrounding Dyngjufjoll Mountains. Calderas are dramatic volcanic features that were formed by collapsing land after a volcanic eruption. They are essentially huge volcanic craters. The area is remote and awe-inspiring.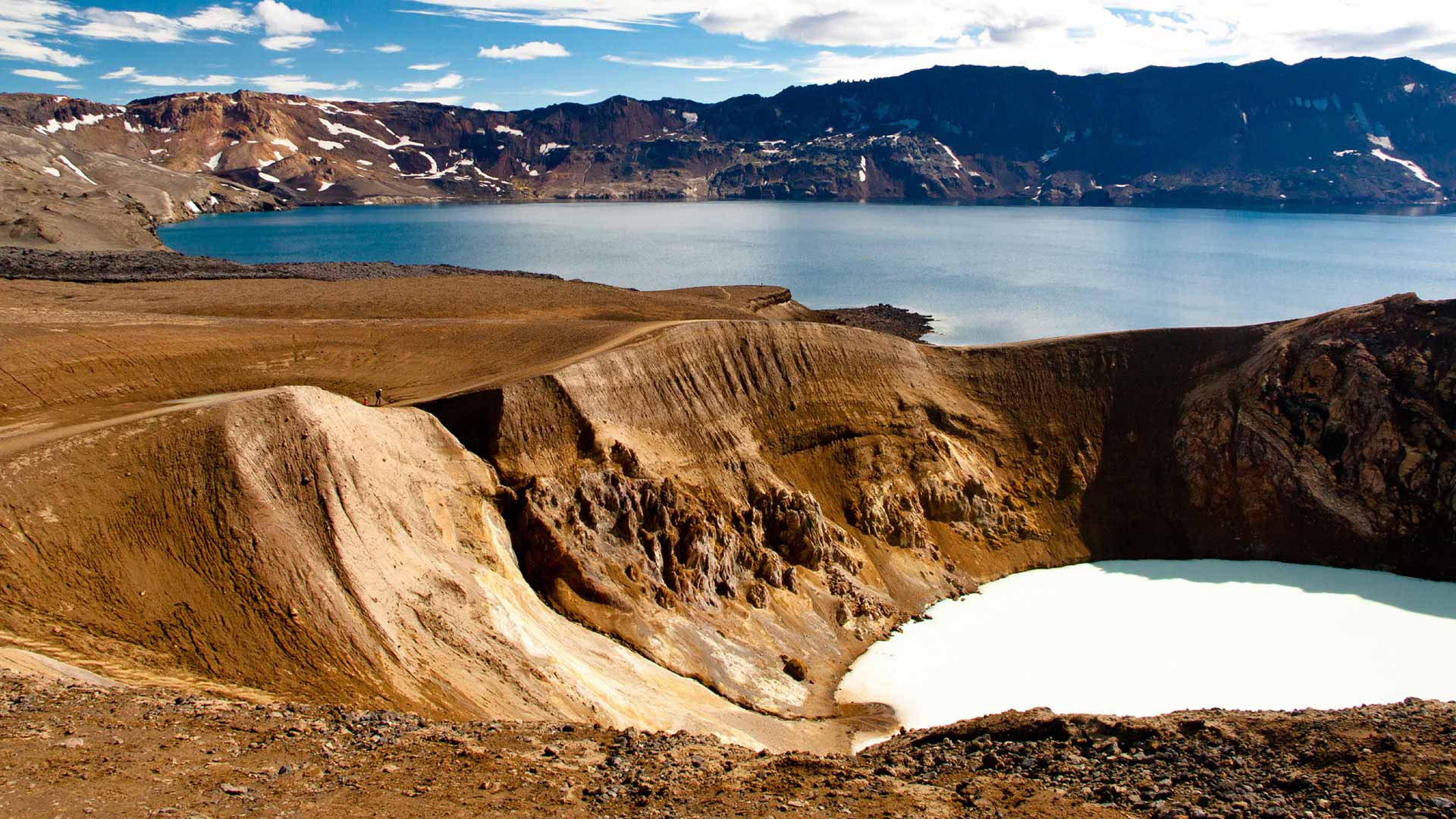 3. Langjökull (long glacier) is the second largest ice cap in Iceland after Vatnajökull. Its volume is 195 cubic kilometers and the ice is quick thick, up to 580 m deep. The highest point of the ice cap is about 1,450m above sea level.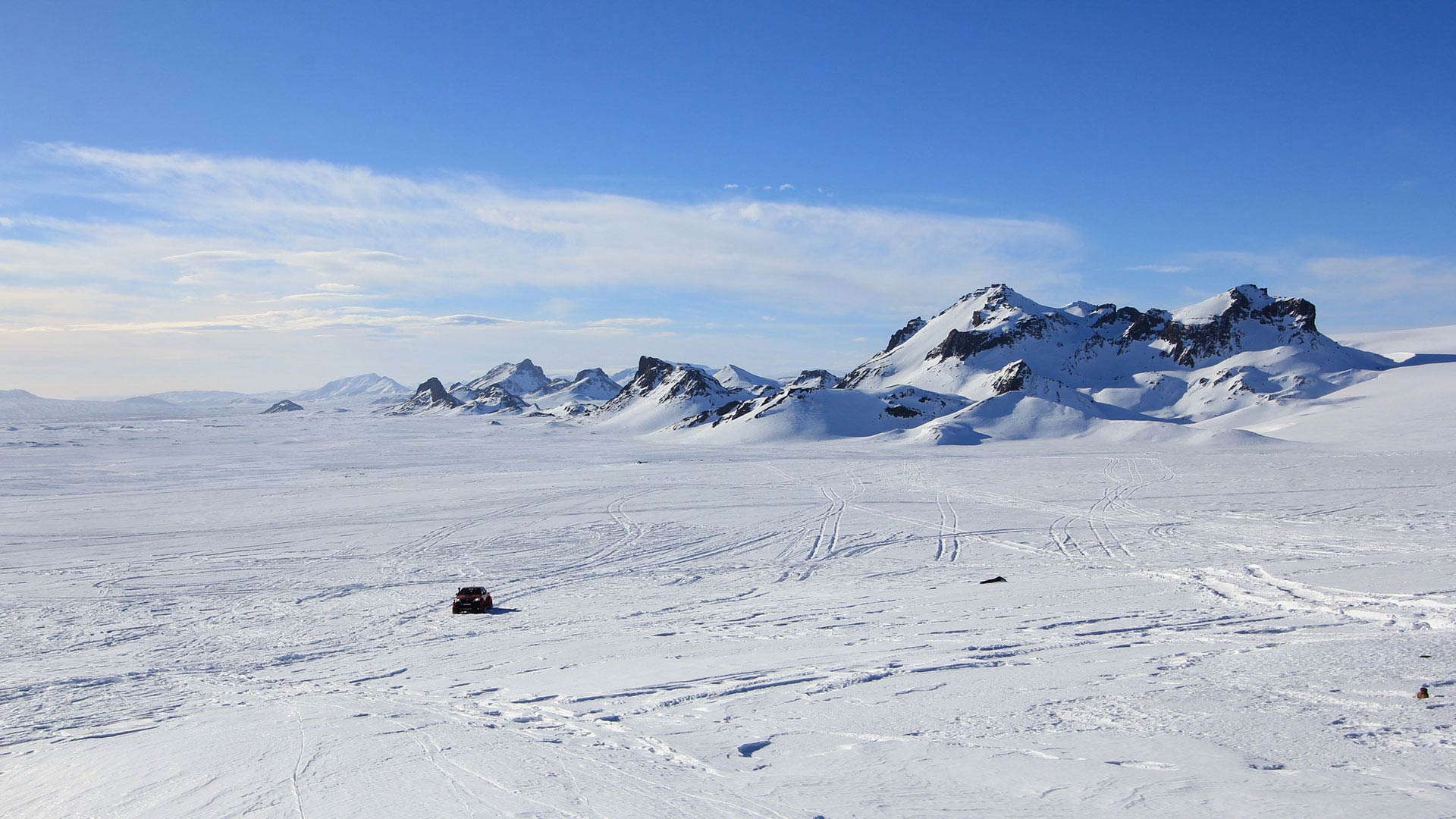 4. Hveravellir Nature Reserve is one of the last great wilderness spots in Europe. Hveravellir is a natural geothermal hotspot with smoking fumaroles and bubbling water holes, and it is a special experience to have a look around and see geothermal energy at work.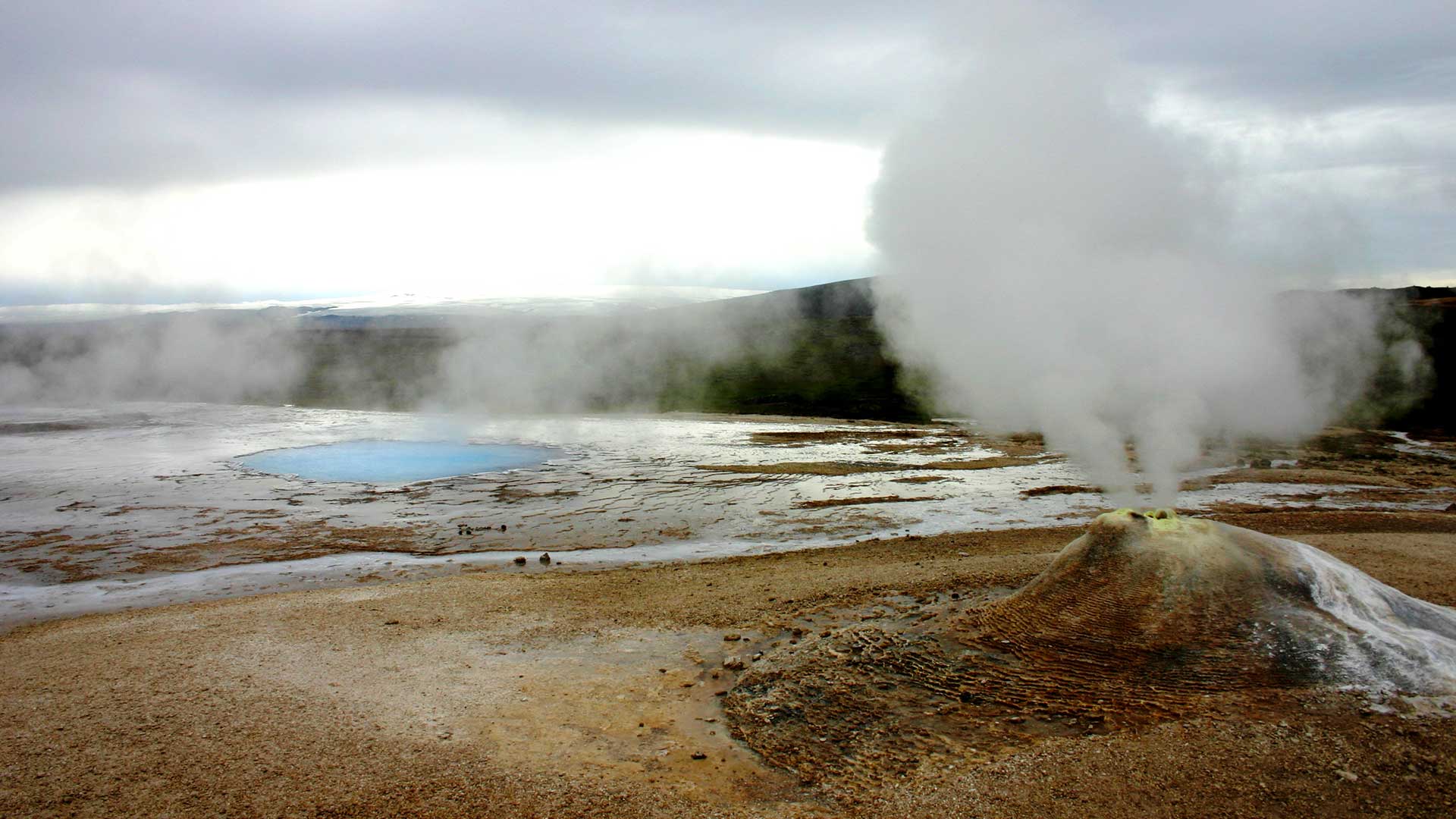 5. Þórsmork is a remote nature reserve surrounded by volcanoes, mountains and glaciers. The diverse landscape is popular with hikers and nature enthusiasts with glacial rivers, rocky gorges, hot springs and other remarkable geological features.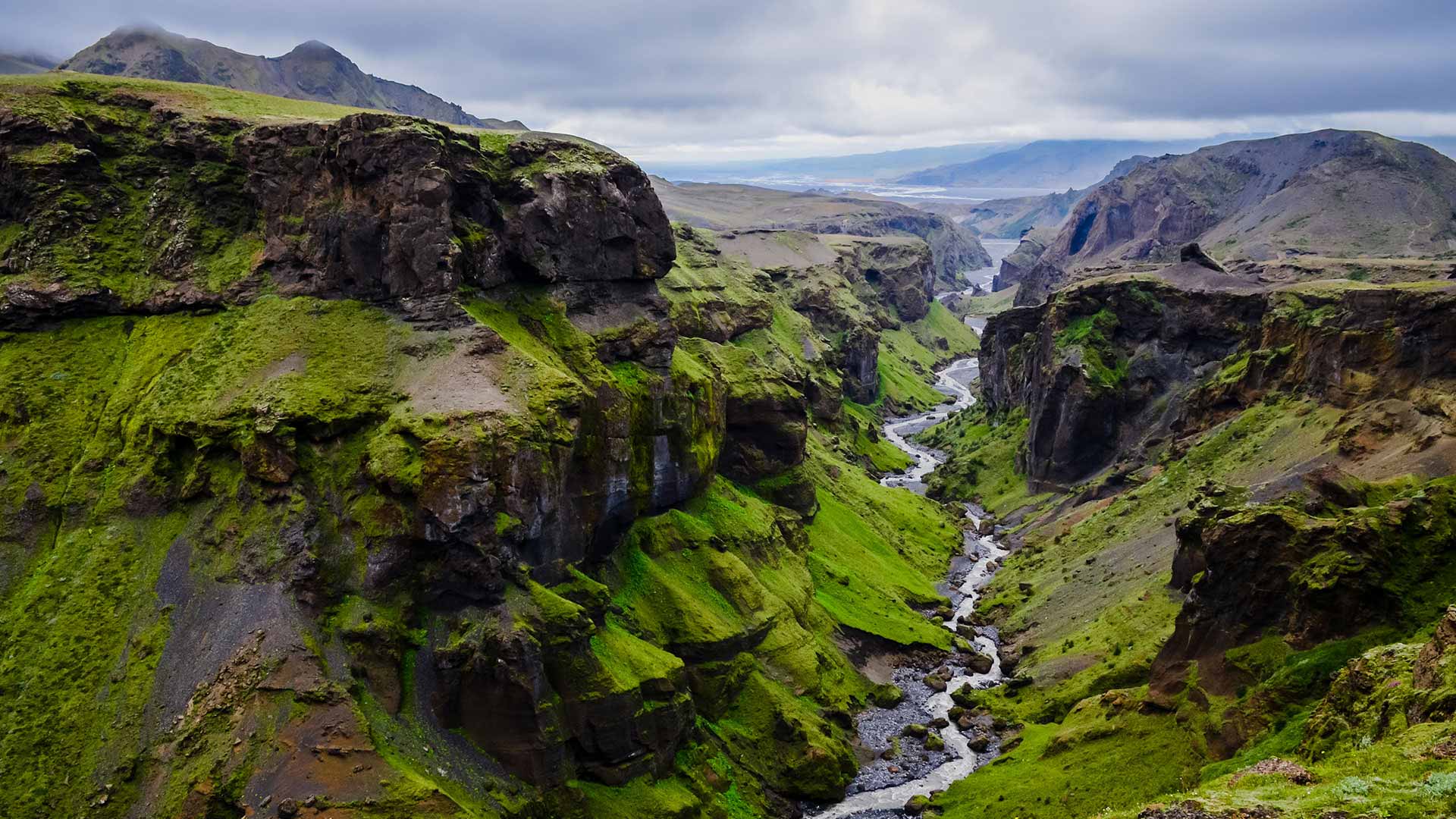 6. The mountain range Kerlingarfjöll shows all the characteristics of a matured caldera, including volcanic formations and geothermal spots. Visitors will see steep slopes and pointy peaks dotted with ice, leading into a hotbed of geothermal activity.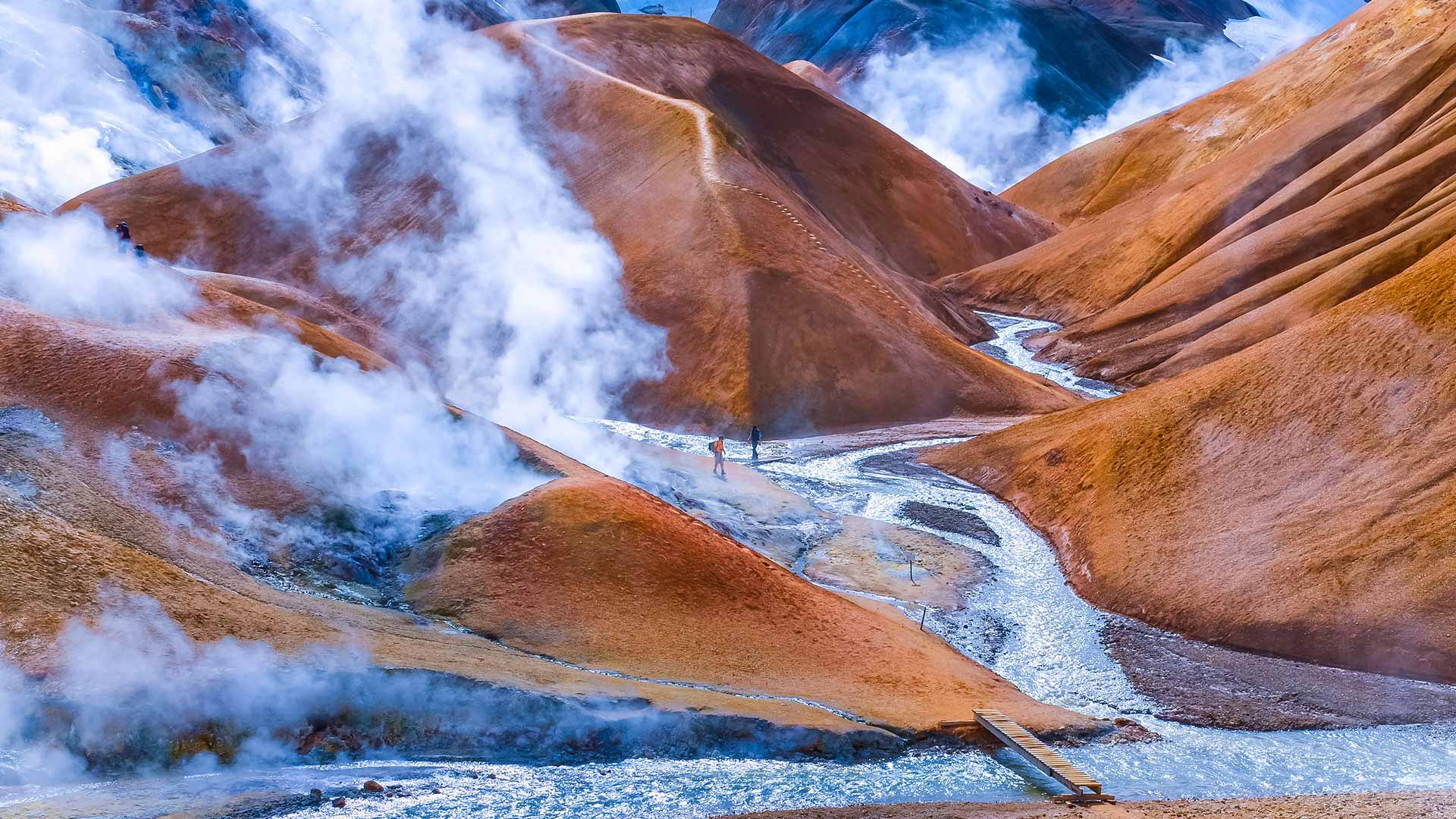 Pro tip: safety first! Navigating the highlands should not be taken lightly. Pay close attention to road closures, and if a road calls for a 4x4 to traverse, don't attempt the ride in a smaller car. You will likely damage your car. Also, be mindful of filling up your car with gas as gas stations are few and far between in the highlands.
If you are planning a hike, be sure to wear appropriate windproof clothing, bring an adequate amount of water and food, and alert people of your trip itinerary. Bring maps and a compass, and be sure to know where all the emergency huts are located on your route. Be prepared for anything and don't underestimate Iceland's weather. If you find yourself in an emergency, dial the emergency number 112.