Want to create lasting memories with us?
We are always on the lookout for talented and enthusiastic people with a head for business and a heart for service. Send us your CV and a cover letter telling us a little about yourself and what you can contribute to our Nordic Visitor family at career(at)nordicvisitor.com with "Job Application" in the email subject line.
Jobs available
Click on the job title for more information.
» Social Media Specialist - Deadline for applications is 13:00 on January 28th, 2022.
» SEO Specialist & Project Manager - Deadline for applications is 13:00 on January 28th, 2022.
About Nordic Visitor
Nordic Visitor is a forward-thinking travel agency specialized in creating unforgettable travel experiences. We offer custom package tours for individuals and groups from all over the world to Northern Europe. Learn more at our about us page.
The company has been growing consistently since it was founded in 2002, and today we are one of the largest Icelandic travel companies with more than 70 employees at our offices in Reykjavik, Stockholm and Edinburgh. We offer a lively workplace, progressive human resources policies, career development opportunities, an international environment and excellent work facilities at the company's new head office in Reykjavik.
Nordic Visitor as a Workplace
Human Resources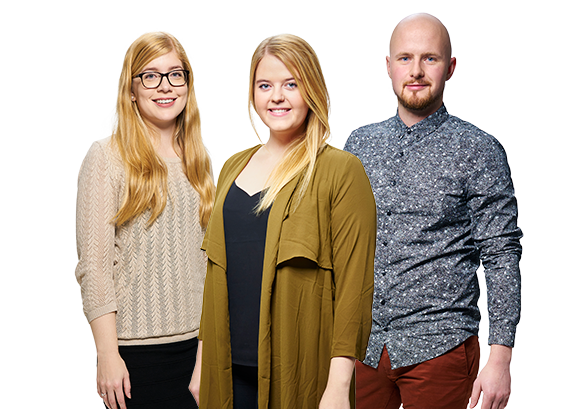 At the heart of Nordic Visitor are outstanding individuals who are responsible, service-orientated, positive and proactive in their work. To this end, we've invested a great deal in developing human resources policies that promote a positive work environment for our diverse staff.
As the travel industry is very fast paced, we're always challenged not just to keep up, but to stay ahead. So we encourage our staff to continually develop their talents with a professional training program. Thanks to our dedication to staff development, Nordic Visitor won the 2014 Education Award from the Confederation of Icelandic Employers.
Work Processes and Organization
We've been steadily working towards streamlining our operations and improving our work processes.
Nordic Visitor has a clear strategic vision for the company, which staff take part in shaping at regular company-wide workshops. Staff are also kept up to date on major initiatives and regular operations with our bi-weekly internal newsletters. In addition to an effective organizational chart, there are job descriptions for all positions and a staff handbook that gets updated yearly.
In order to track all of our major projects, we have implemented organised work processes and use collaborative systems to enable teamwork. Throughout the years we have also developed and adapted front- and back-office software that communicates with both our external website and accounting system. This system maintains a detailed record of all our tours, as well as income and expenses.
Work Facilities
Our Iceland-based head office, since 2016 is at Bíldshöfði 20, 110 Reykjavik. This location gives us room to grow even more, while ensuring a spacious, bright and comfortable work environment for everyone, along with ample parking and close proximity to Strætó city bus stops. The facilities also include a large, inviting cafeteria where lunch is served and complimentary food, tea and coffee is available during working hours.
Nordic Visitor's Stockholm office is located in a newly renovated office space at Alsnögatan 11, on lower Södermalm. The space is bright and airy and offers comfortable working facilities inside and beautiful surroundings outside as the office has a large shared outdoor terrace overlooking the canal. The NV Stockholm office space also include a large conference/lunch room, complimentary snacks, tea and coffee available during working hours, and an in-house shared restaurant serving lunch, drinks and "fika".
Nordic Visitor's Edinburgh office is at 139/2 George Street, in the heart of city centre. The space is bright and airy and offers comfortable working conditions and a stimulating work environment. Located close to shops, restaurants and the beautiful Princes Street Gardens, the office has views of Edinburgh Castle and Firth of Forth. There's a meeting room, breakout space and kitchen facilities. Employees have access to complimentary snacks, teas and coffees during working hours and the Scotland office follows all UK working rules and regulations.
Work Atmosphere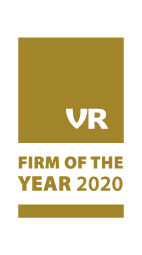 At Nordic Visitor we place a great deal of importance on maintaining a supportive work atmosphere and positive interactions between employees.
We also encourage open communication among our staff. Therefore, we regularly conduct opinion surveys, in association with trade union VR, to check on our employees' sense of well-being at work. Time and again, results show that employee attitudes about Nordic Visitor, both as an employer and as a company, are very positive. Employee pride and satisfaction also rank consistently high, so our employee turnover has remained low. In our most recent VR survey, Nordic Visitor scores among the highest of all tourism companies in Iceland for attitudes of employees to their workplace.
Nordic Visitor has been honoured as "Company of the Year" at the labour union's annual awards ceremony for four consecutive years: from 2017 to 2020. This is thanks to the positive perception of the company among staff members and the high rate of staff participation in the annual VR survey.
The aim of the survey is to examine the working conditions and well-being of employees, their attitudes towards managers, and the quality of communication in the workplace, to name but a few. Therefore, this VR recognition is extremely valuable to us. It is a confirmation from the people behind Nordic Visitor that we are on the right track when it comes to our focus and policies in Human Resources.
The atmosphere outside of the workplace is just as dynamic. Nordic Visitor has a very active employee association, with regular social events organized by both the company and our in-house entertainment committees.