Stockholm is a beautiful city. It's also the largest of the Scandinavian capitals. So how do you get the big picture during a short stay? Why, by air, of course!
Today's staff blogger Irja, one of our travel consultants at our Stockholm office, tells us about seeing her hometown from a completely different angle. Read about her helicopter experience below...
---
"The other day I went on a sightseeing tour over Stockholm by helicopter, a birthday surprise for my father. What a thrill when the helicopter started to shake and slowly accelerated upwards and and over the runway!
"It was a small helicopter for only 4 passengers, including the pilot, which was great in every way – good views in all directions and the closeness to the pilot who told us about the sights that were passing beneath us. We were really lucky with weather, with clear skies and sunshine, the day after a big thunderstorm went over the capital."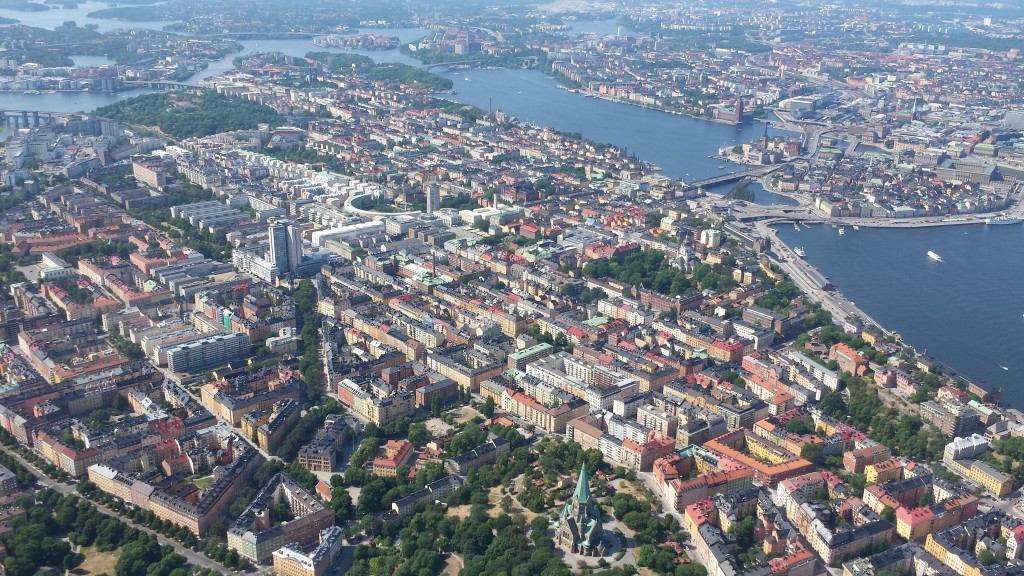 "Although living in Stockholm myself, I never get tired of the beauty of the city. When actually getting up in the sky and seeing it from above, the proximity to the water and the green areas is even clearer. The nickname 'Venice of the North' is definitely appropriate, as the city is built over 14 islands and interconnected by bridges. It was amazing to see it all in a new way. My dad loved it too!"
---
Want to see more of Stockholm up close?
This city is great on its own or in combination with other Scandinavian destinations! We recommend travelling on one of Nordic Visitor's Stockholm City Breaks or Scandinavian Triangle Tours, which combines Stockholm with Copenhagen, Oslo and sometimes Helsinki.
Stockholm is also a fabulous starting point for self-drive tours in Sweden or winter holidays in Lapland! Get more ideas for your trip by reading more blog posts featuring Sweden.
This post is part of our "My Destination" series, in which our staff members take turns blogging about their local experiences and favourite places in our Nordic destinations.