Congrats to Ivan Glaser, our June 2014 winner of our Nordic Photo of the Month Contest!
Ivan and his daughter travelled from Australia on our Majestic Highlights of Norway self-drive tour, and this beautiful father-daughter moment was captured at Geirangerfjord. This fjord is one of Norway's most visited natural landmarks, and has been listed as a UNESCO World Heritage Site since 2005.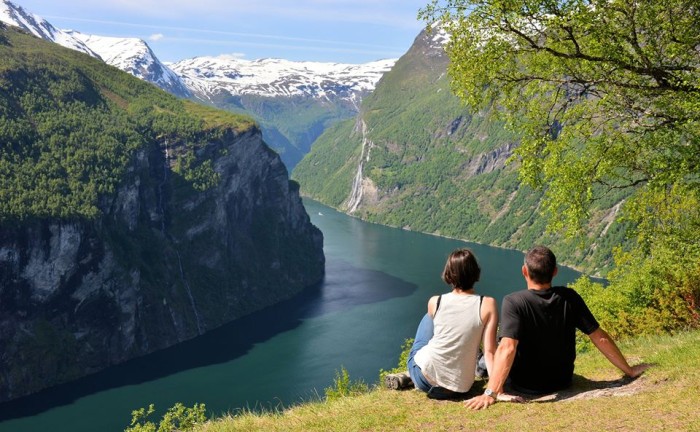 Ivan was kind enough to fill us in on the story behind this photo:
I am especially happy that you chose that particular photo because of all the hundreds of beautiful places we visited in Iceland and Norway...and of all the thousands of photos I took, that particular moment and photo at Geirangerfjord will be remembered by us forever. It was such an awesome place. Breathtakingly beautiful. The picture was taken with my Nikon D600 on a tripod with self timer...and a fill-in flash to reduce shadows.
You can also see his image as the cover photo on our Facebook page until we choose another winner in August.
> Find out more about our Nordic Photo of the Month contest
> Reconnect with nature, or with someone special, with a tailor-made road trip in Norway
> Learn about other ways to travel to the fjords in Norway