In the words of William and Blair, who travelled on our Nordic Countries in a Nutshell tour, you won't run out of things to see or do in Scandinavia.
There's way more to do than you think...way more pictures than you think you're going to take, way more sights to see, way more food to try and experience.
Over two weeks in the summer of 2013, they visited five different countries, with stays in Helsinki (Finland), Copenhagen (Denmark), Oslo (Norway), Stockholm (Sweden) and Reykjavik (Iceland).
If that sounds really complicated, you can rest assured that we take care of all the point-to-point travel arrangements in our Nordic Combination Tours, so that you spend your time on what matters most: enjoying all the new experiences. But we think Blair and William explain it best—hear their thoughts in the short video below...
To better illustrate their experience, below are some of the couple's own photos from their trip along with the memorable stories behind them. (Photos were submitted as part of our 2013 Nordic Photo Contest.)
Destination #1 - Helsinki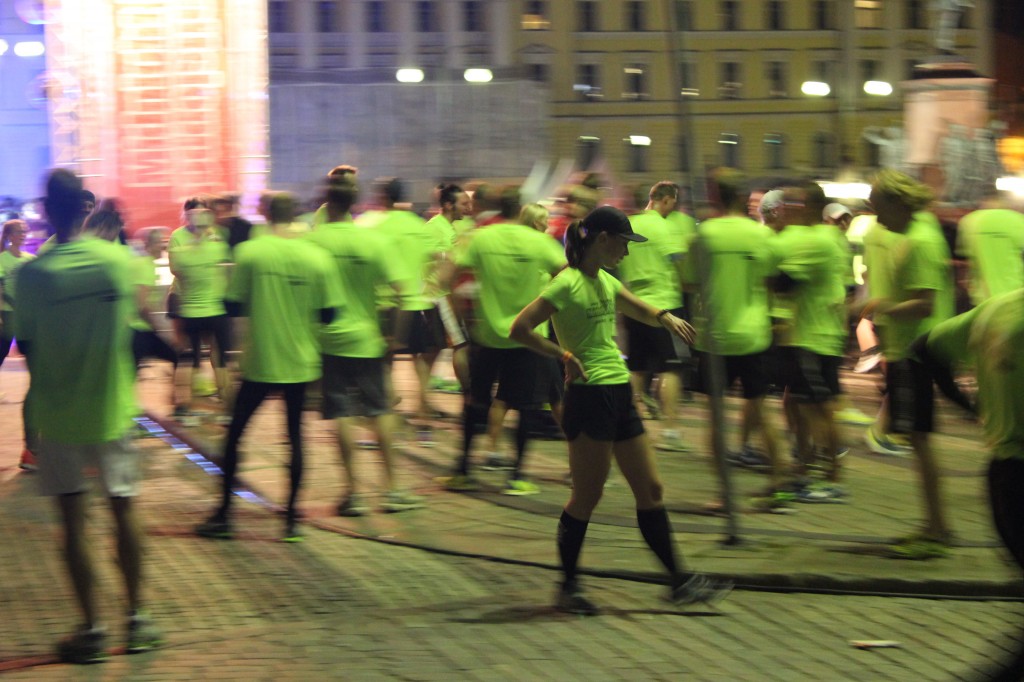 "After arriving in Helsinki (our first stop) My wife picked up her T-shirt and suited up for the Midnattsloppet (Midnight Run) through Helsinki. She started in Senate Square and ran through most of the city while I waited at the finish. After the race ended in Senate Square she wanted to make sure she was on pace with the top competitors." [Editor's note: Congrats Blair! This is an awesome way to beat the jet lag!]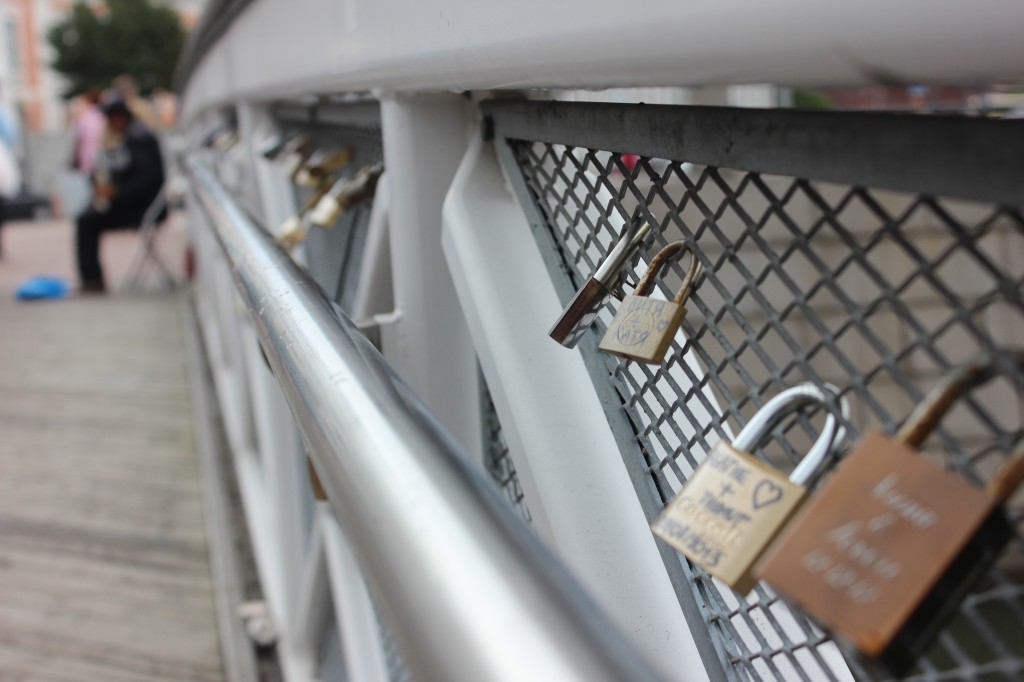 "While exploring the outdoor market in Helsinki we came across an interesting footbridge connecting Meritullintori to Katajanokka. The side behind the railing was clad with padlocks, adorned with the names and important dates that were relevant to some special couples. As we crossed the bridge a street musician played a song that made think about our love. 'Where do they sell padlocks around here?' "
Destination #2 - Stockholm
"After arriving in Stockholm (our second stop) we rented bikes and headed out for lunch. It was probably on a 10 min ride before we arrived at one of the cited best and biggest parks. We looked for a table for a while before realizing that the best spots were directly in front of the fountain. At 12:15 PM we sat down and enjoyed our lunch and the VIEW."
Destination #3 - Copenhagen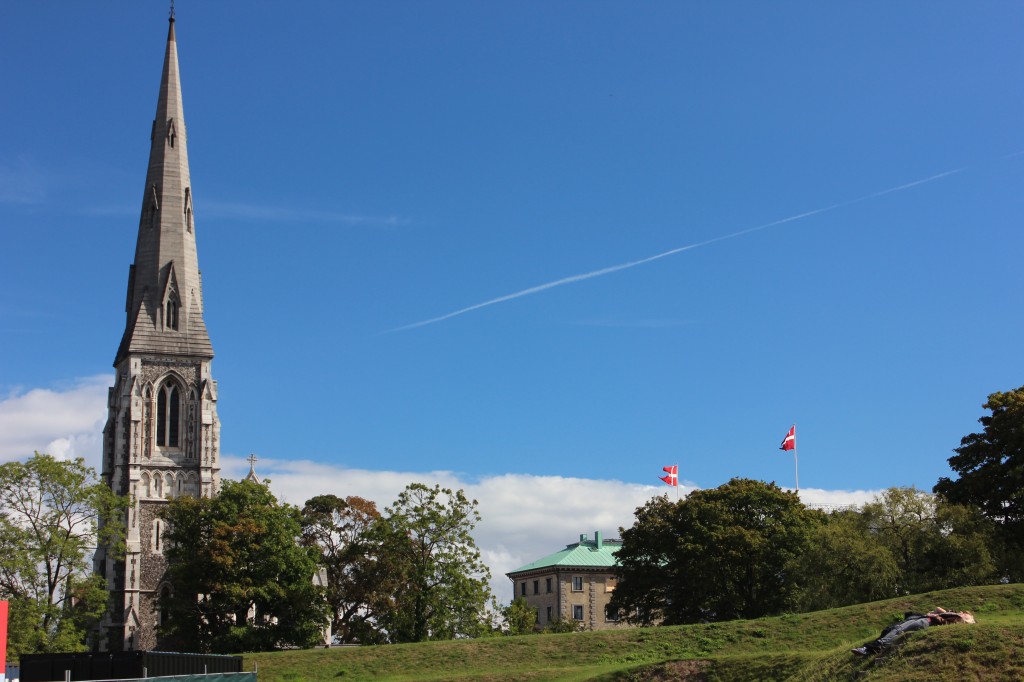 "After purchasing the Copenhagen Card and making a list of all the sites we wanted to visit, we headed north towards Kastellet (Star Fort). Before crossing the bridge and entering the fort we came across a couple taking a nap in the grass. St. Alban's Anglican Church wasn't on our list to begin with, but the picture of this distinctly Danish picture made us want to see more."
Destination #4 - Oslo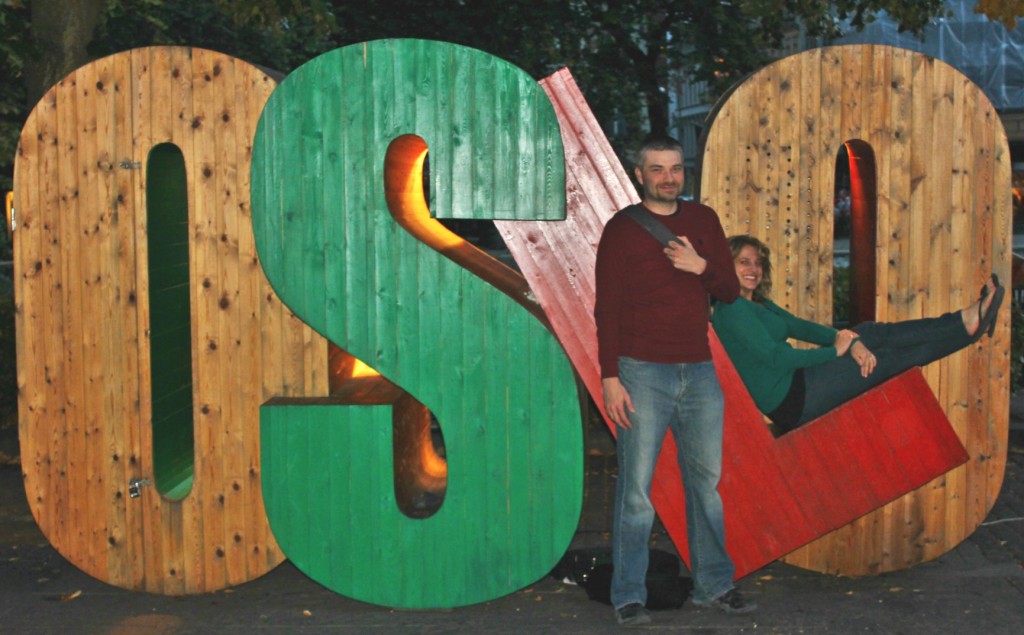 "After checking into our hotel in Oslo we started our walk down Karl Johans gate. While we passed many shops, galleries, bars and restaurants, the most Oslo stop was the OSLO sign. We took a picture of another tourist couple and then asked them to snap one of us. We were thrilled at the chance to see such a historic city with such fun and excitement."
Destination #5 - Reykjavik plus countryside day tours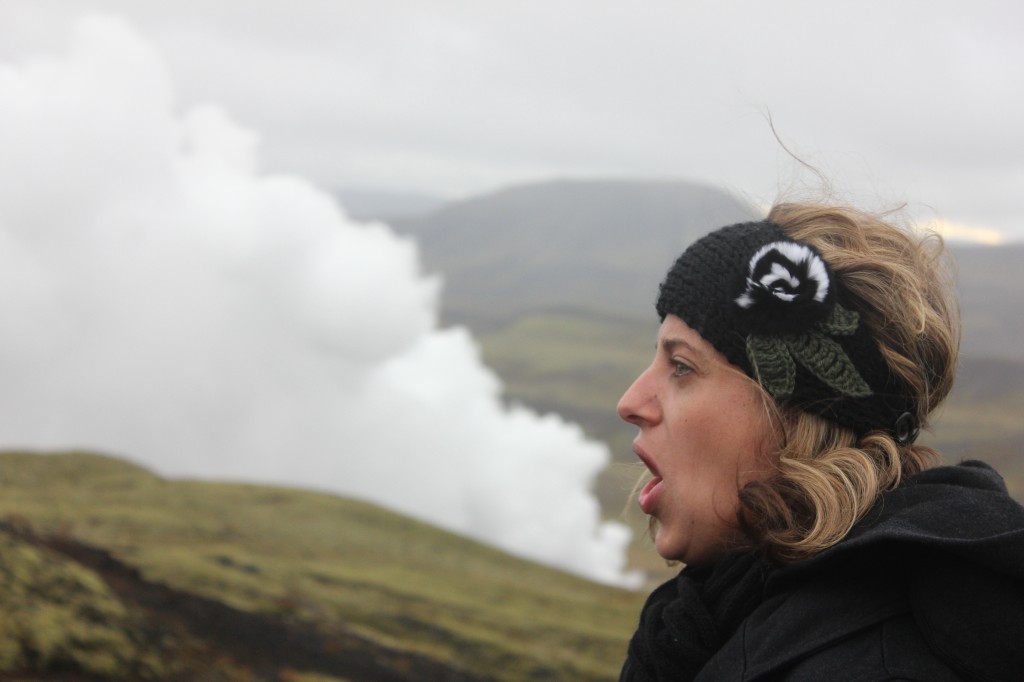 "On the Golden Circle Tour we visited many, many geothermal sites. One of the first was on top of a mountain that looked into a valley where steam was being extracted from the ground. My wife wanted to get the full Icelandic experience and 'take it all in'."

"We started the day hiking up the Fimmvörduháls trail* to see the Eyjafjallajökull eruption area. It rained, snowed and hailed before we reached the peak. Once at the top we sat down in the ash and could feel the warmth of the still smoldering volcano.

By the afternoon, as we descended, the sun peeked out and the view of the valley was breath taking. I walked down the mountain with the rest of the group with a great deal of accomplishment of summiting a volcano." [*Editor note: this hike was an Optional Extra.]
Last but not least, we sincerely thank Blair and William for taking the time to visit our office in Reykjavik and share their experiences in Scandinavia, Finland and Iceland with us. Not to mention the great photos!
Want to do your own multi-country adventure? See our range of vacation packages that feature two or more Nordic destinations in our Combination tours.