Today we join a Nordic Visitor team of Norway travel experts as they harvest red king crab in Arctic Norway and feast on the spoils of their efforts.
---
In the far north-east of Norway — bordering Finland, Russia and the Barents Sea — is the small town of Kirkenes. Located 400 km north of the Arctic Circle, this home of the Snow Hotel is a great place to get a real feel for the far north.
Though not world renowned as a foodie paradise, Kirkenes also has some incredible seafood. Namely red king crab, which were introduced to the area in the 1960s by Soviet sailors and now provide a nice livelihood for fishermen as well as a treat for visitors.
On a recent tour that included a stop in Kirkenes, some Nordic Visitor team members had the chance to see the hard work that goes into catching the red king crab.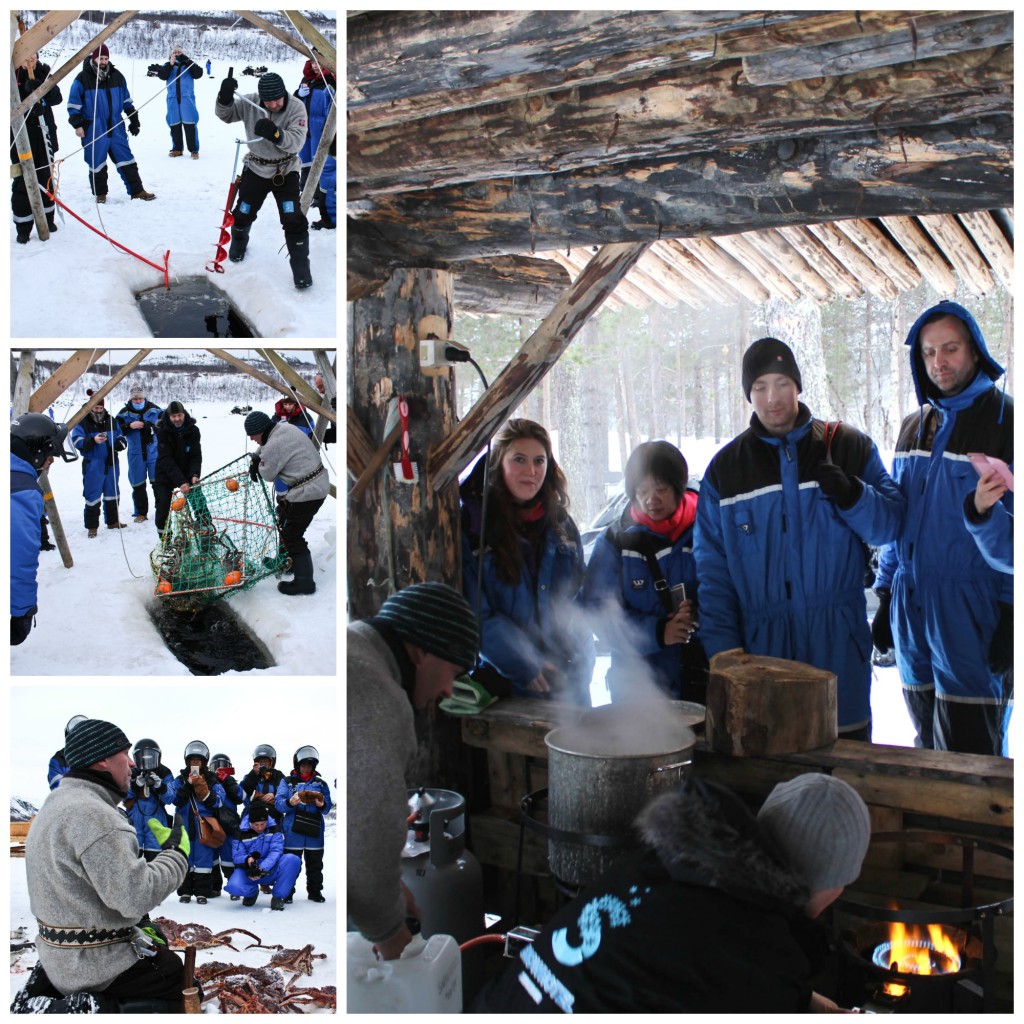 What's involved in harvesting red king crab? In wintertime it involves a snowmobile ride across a frozen fjord, breaking through the sea ice with an auger and hauling up the traps holding the day's catch. Such an adventure is also possible in the summer months, but the snowmobile ride is swapped out for a boat ride on the fjord, which sounds pretty nice too!

After all the time and hard work that goes into harvesting the crabs — the leg span of which can grow to an astounding 1.5 meters — the reward for the Nordic Visitor team was a delicious and one-of-a-kind feast. Check out this interesting table setting...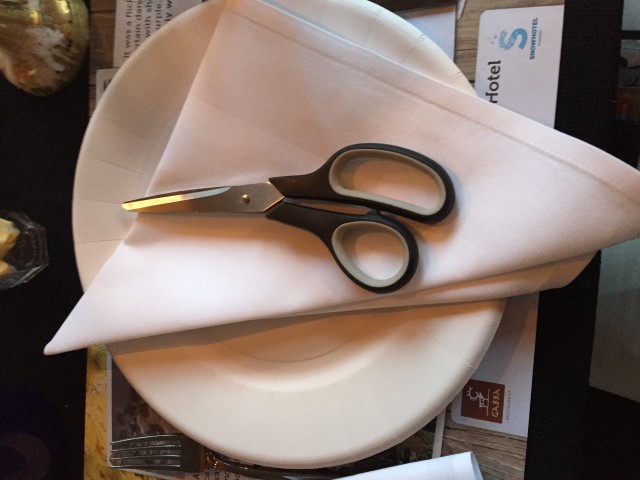 ---
If you'd like to experience this for yourself, a king crab safari can be added on to any tour that swings by Kirkenes in Norway. Get in a touch with one of our friendly travel consultants who can make that happen for you.