The northern lights, also known as aurora borealis, are one of the biggest reasons travellers flock to northern Scandinavia in winter. Like shape-shifting apparitions dancing across the stars, this is an experience you'll never forget.
Of course, spotting this awe-inspiring natural phenomenon requires the right timing, location and meteorological conditions as well as a good dose of patience and luck. Keep reading to learn more about these magical lights and how to maximize your chances of seeing them on your Scandinavian holiday.
---
---
Is it really magic?
It certainly looks like it. But, in fact, a lot of natural factors need to align just right in order for auroras to occur and be visible to us.
This might sound like science-fiction, but it all starts with a journey through space. Giant flares from the sun — about 150 million kilometres away — send blasts of charged particles hurtling towards Earth. Roughly 40 hours later, when the particles collide with atoms in our upper atmosphere, that's when things really start to get interesting.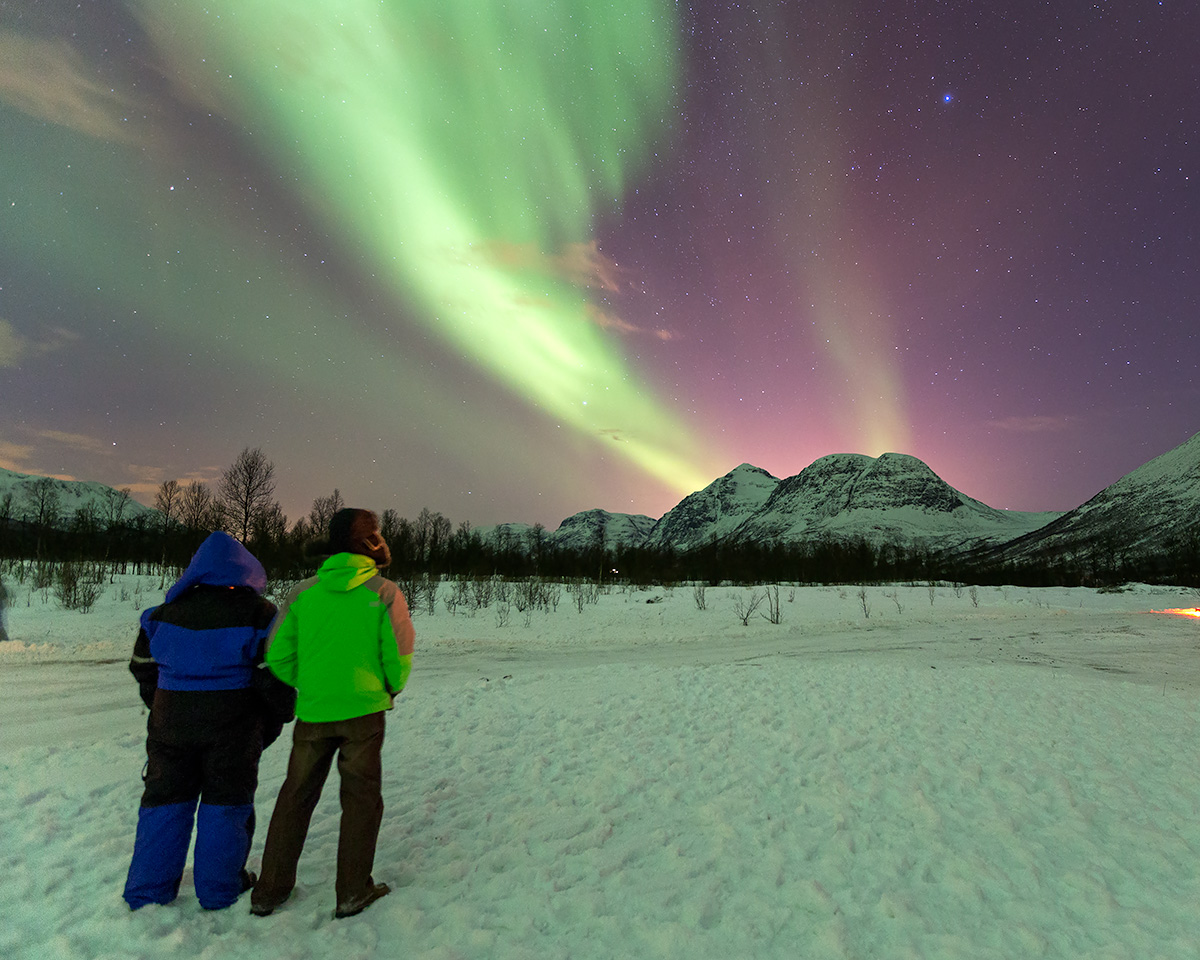 The atmospheric collision results in glowing emissions that take on various shapes, movements, colours and brightness depending on the type of atoms involved, the intensity of the solar activity and the pull of Earth's magnetic forces. The most common colour of northern lights is green, though — more rarely — violet or red hues can also be seen, and the lights may appear like a rippling curtain, streaming rays or an arc, among other forms.
Isn't science magical?
Where is it best to view auroras?
As all the molecular magic (oops, we mean science) is happening near Earth's magnetic poles, the Arctic region is ideal for viewing the aurora borealis. In fact, there is a zone in the Northern Hemisphere called the "Northern Lights Belt", situated from 65 to 72 degrees north, which is known to have more auroral frequency and intensity.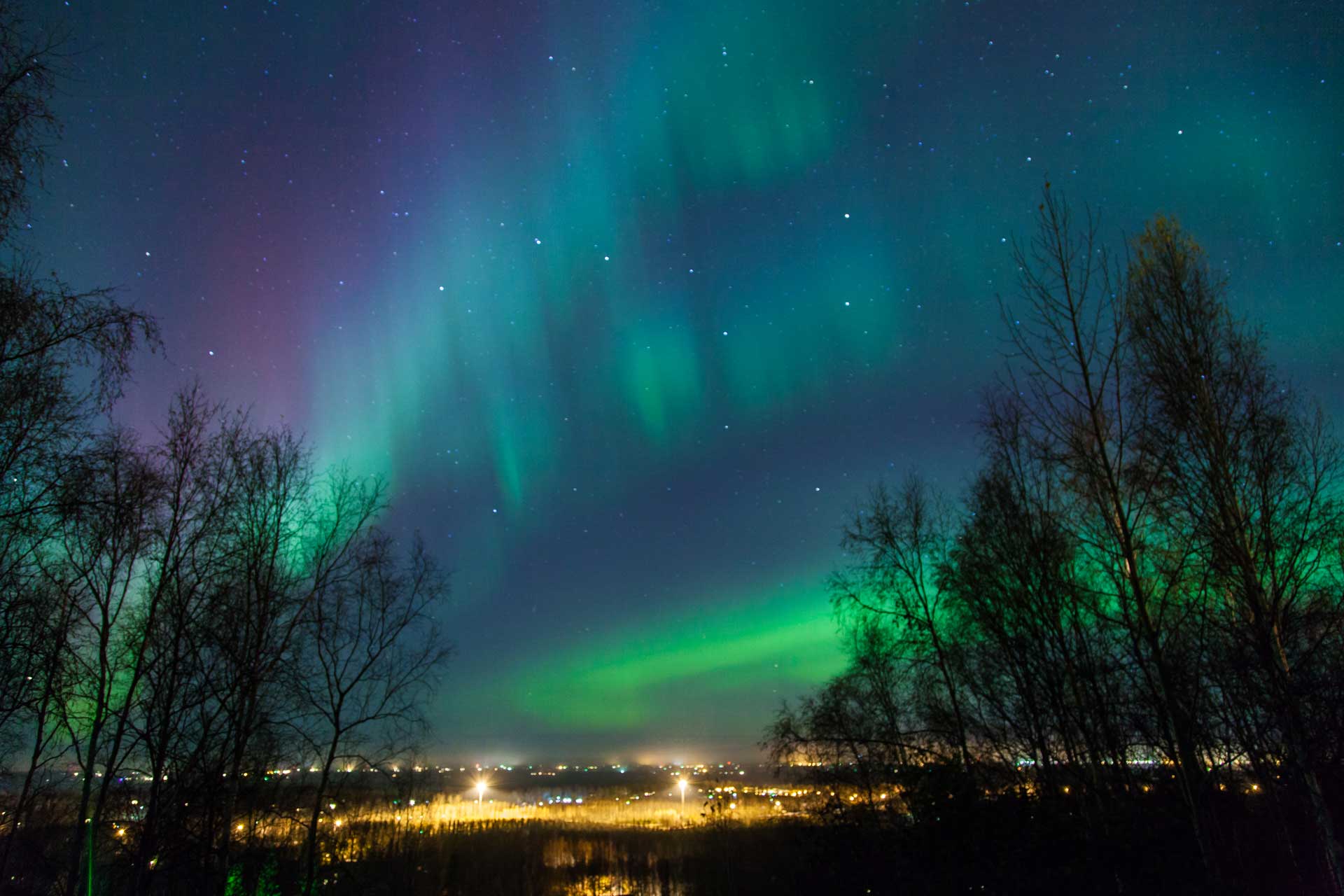 This "belt" in Scandinavia includes northern Norway and the Lapland regions of Sweden and Finland. In Norway, the city of Tromsø is smack dab in the middle of the belt. In Swedish Lapland, Kiruna is a popular spot for aurora seekers, while the Finnish town of Rovaniemi offers plenty of arctic adventures in addition to northern lights tours.
Also included in this belt is Iceland, which offers numerous unique experiences besides northern lights: geothermal baths, volcanic landscapes, waterfalls and other fascinating attractions.
When do the northern lights happen?
There is unfortunately no magic on-off switch for these lights, but they're most likely to occur during wintertime in Scandinavia. Night-time darkness is required for viewing, so plan your trip between September and April (ideally October - March) when the sunset times are in your favour.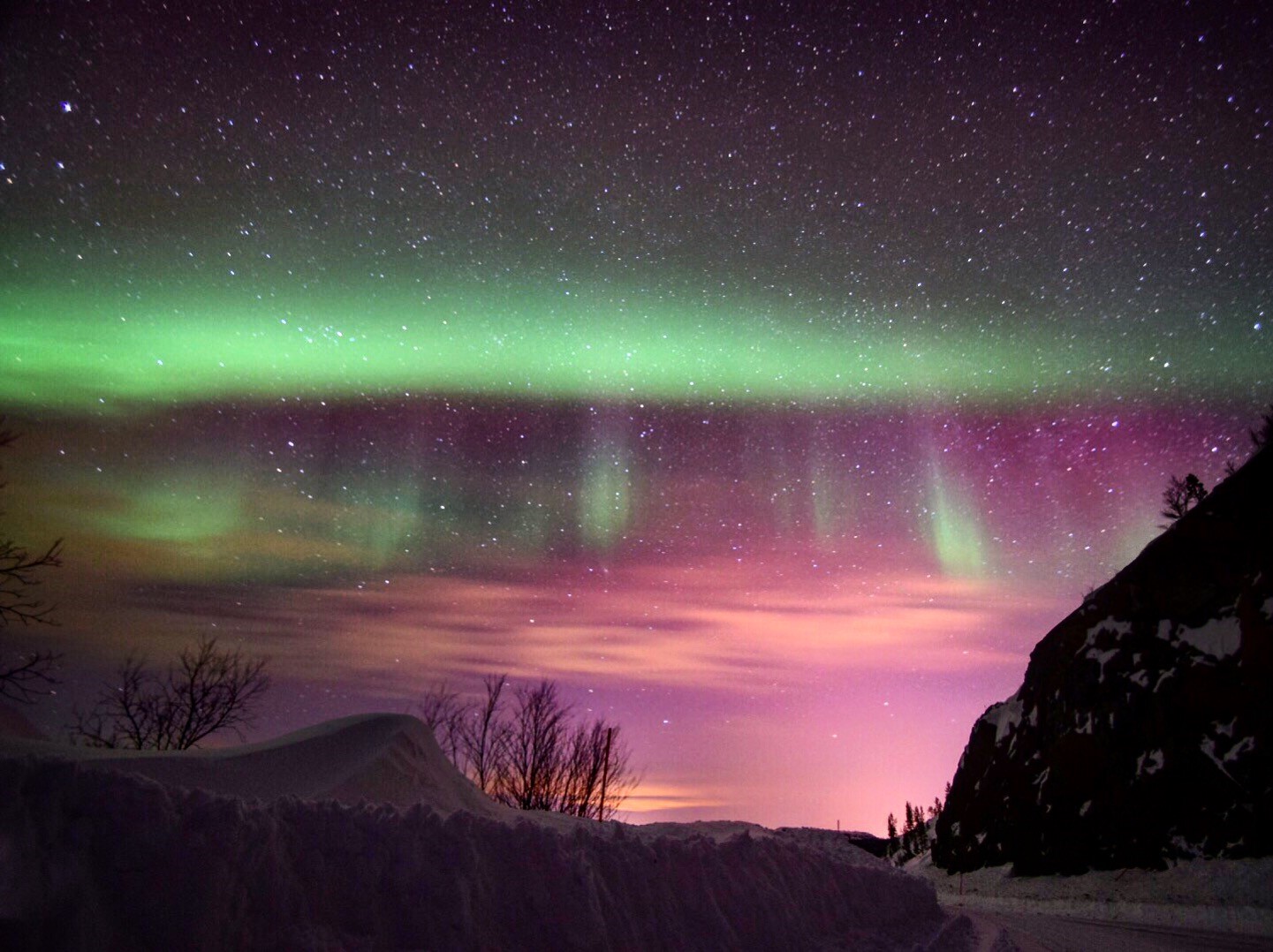 The aurora borealis can happen at any time of the year, but the seasonal tilt of the planet means that summer nights in Scandinavia are far too bright to see the northern lights. (It's due to another natural phenomenon known as the Midnight Sun that peaks at midsummer, which we've blogged about here.)
Other aurora-viewing tips
Bundle up. In a Scandinavian winter, thermal layers and insulated outerwear are essential. We can give you advice on what to pack.
Stay up late. 11 PM to 2 AM seems to be peak aurora time. Some accommodations, like the ICEHOTEL in Sweden, offer a special "wake up" service if the lights come out.
Get out of town. Avoid the glare of light pollution in cities. A stay in the Scandinavian countryside or a guided wilderness tour will greatly improve your view of the night sky.
Be patient. The lights don't appear on schedule... and sometimes not at all. You may have to wait a few hours, but many guided northern lights excursions involve some kind of activity or refreshments to keep you entertained and warm.
Capture the memory. Get familiar with your camera's settings before your trip. An SLR camera with manual focus works best. It also helps to have a tripod and a remote trigger to avoid shaky, blurred images.
Remember: no two auroras are ever the same, and sightings can never be guaranteed.
It is this sense of the unknown about the northern lights that has tantalised mankind since ancient times and inspired many myths — something we'll cover in our next post.
---
Watch the skies of Scandinavia light up
Play in the snow and learn about Arctic culture while you're at it. Maybe even spend a night in a snow or ice hotel! Nordic Visitor's northern lights holidays in Iceland, Norway and Lapland give you a cosy yet action-packed winter break, customised to your liking.