In this installment of In Focus, let's get to know more about Santa's sleigh-pullers and Lapland's best known creatures. The reindeer.
Not just cute animals
Reindeer are an integral part of the culture in Lapland. For the indigenous Sámi people of this region, these animals have been the crux of their existence for centuries, providing transportation as well as warmth and nourishment in the challenging Arctic climate.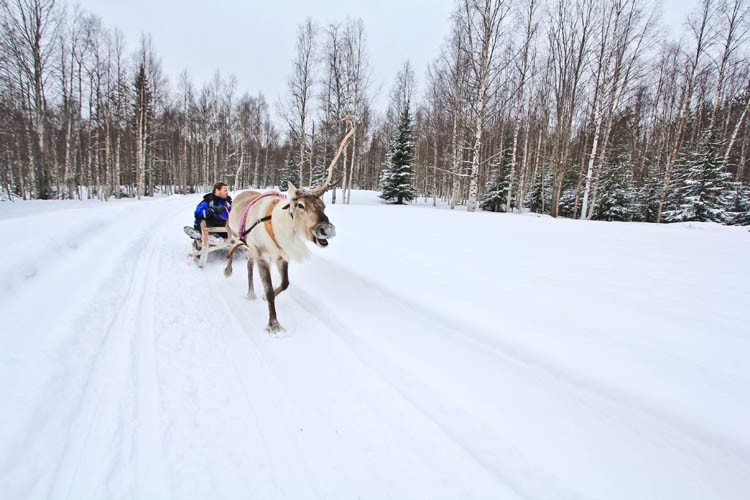 In the past, the Sámi were nomadic and moved with their herds between grazing lands on the tundra. Reindeer husbandry—the term for herding reindeer in a limited area—may not be a matter of survival anymore with all the modern technologies, but it is still a major livelihood for many in the region and is considered an important tradition to keep alive.
In Lapland, knowledge of reindeer husbandry has traditionally been passed down orally from generation to generation, and reindeer-herding terminology is very specific as the native Sámi dialects have hundreds of precise terms for snow, ice and other natural phenomena.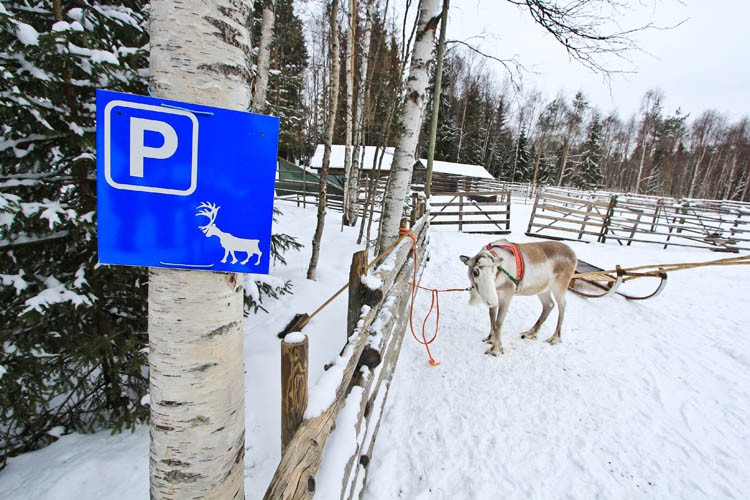 Today, visitors to Lapland can experience the unique culture and traditions surrounding reindeer firsthand with visits to Sámi reindeer farms.
---
For more interesting facts about the reindeer culture in Lapland, we turn now to Sofia, one of our travel consultants in Sweden.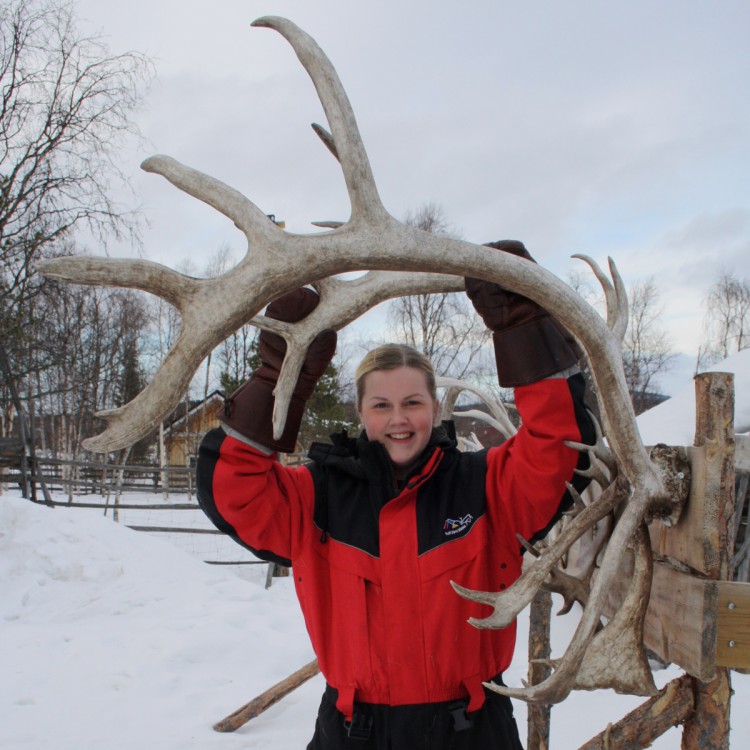 Are there many people who still live this traditional way of life?
Sofia: There are approximately 80,000 Sámi people across the far northern parts of Sweden, Norway, Finland and parts of Russia. According to our supplier for our reindeer tours in Kiruna, approximately 10% of the Sámi people in Sweden are living off reindeer husbandry. The life in the harsh long winters is tough, but it is maintained as a tradition to keep the culture alive. For this reason, reindeer herding is legally reserved only for Sámi people in some parts of the Nordic countries.
What activities are typically involved in a reindeer tour?
Sofia: On a visit to a Sámi farm you will learn a lot about their culture and lifestyle, and you will also go into the enclosures and have the opportunity to feed the reindeer.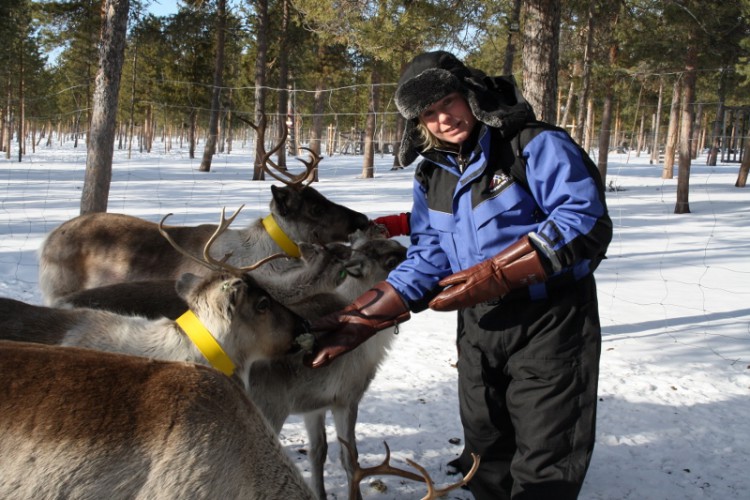 Another typically activity is that you will be able to try to drive your own reindeer sled around a short track in the forest. It's not too fast, and it's a fun ride!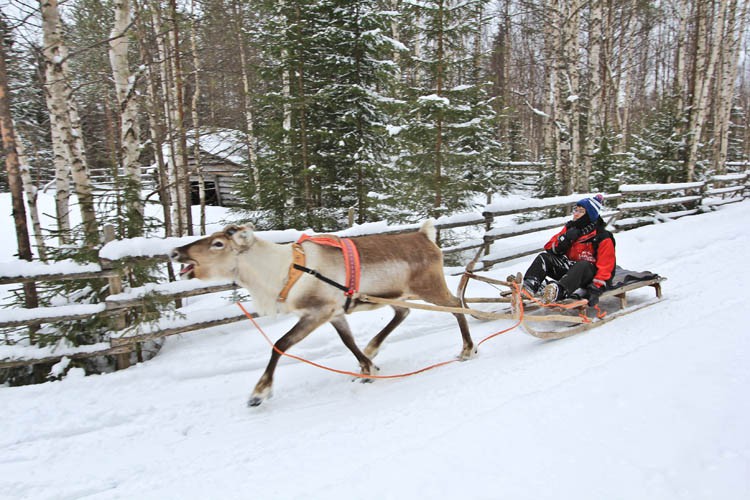 Can you tell us a little about reindeer meat?
Sofia: Reindeer is the local delicacy you have to try in Lapland. The Sámi signature dish of lightly-smoked reindeer meat is called Souvas and is traditionally prepared over the fire.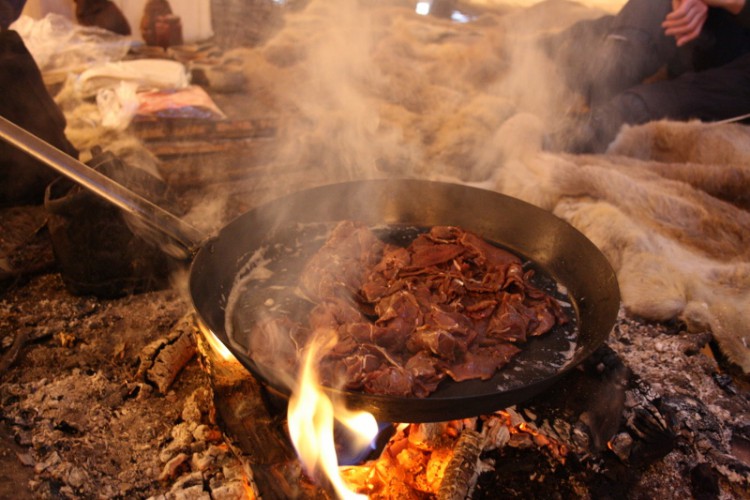 The meat is served on flat bread with lingonberry jam. The pieces of reindeer meat are thinly sliced and are smoky and intensely flavoured. The combination of the hot smoked reindeer meat, flat bread and sour lingonberry jam is a winning concept and tastes so good!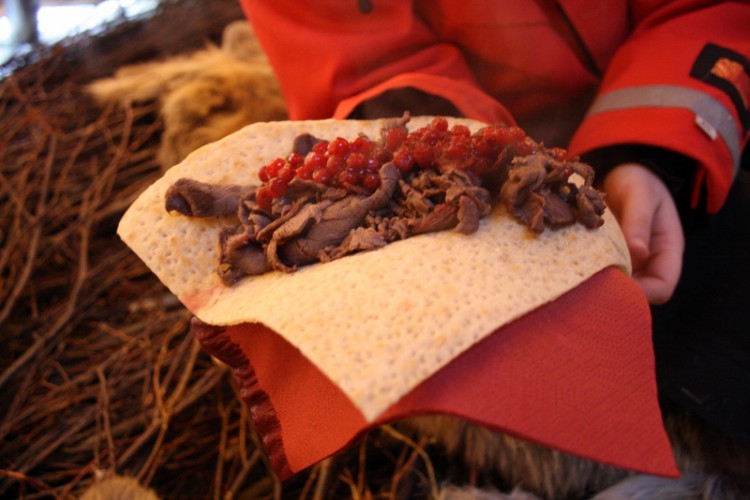 Our meal was prepared by our Sámi hosts inside a lavvu. Sitting on reindeer skins around an open fire after a day outside in the cold is very cosy, and the fire makes it really nice and warm inside the lavvu. And there is of course a vent in the top to keep the air fresh.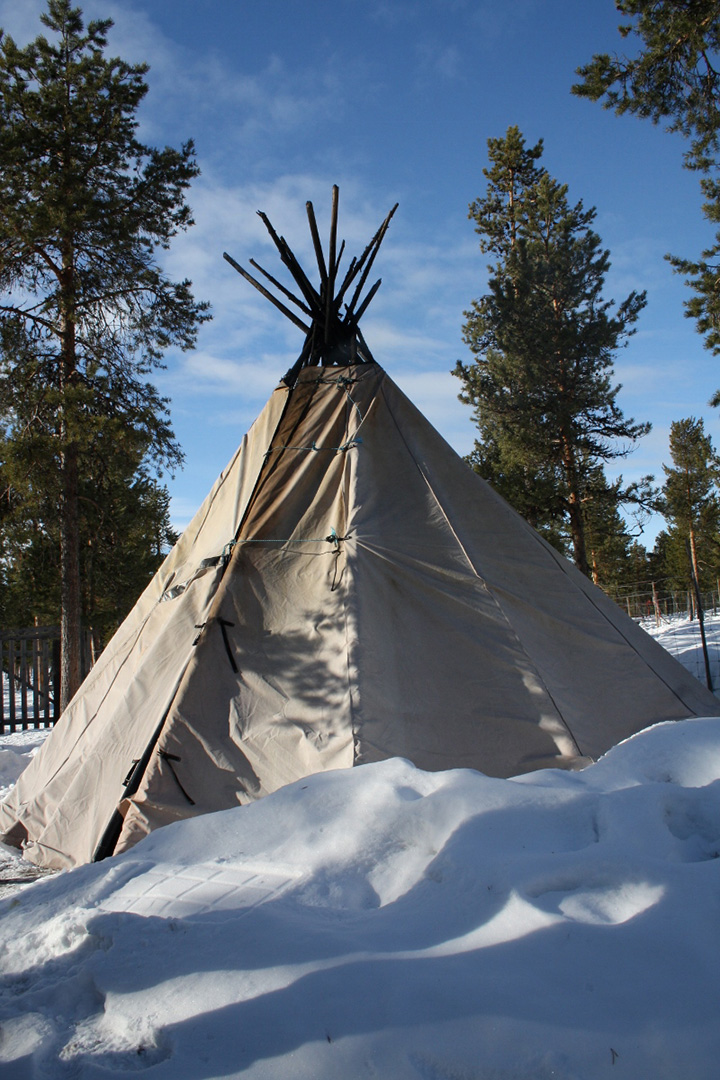 After our meal we were served coffee that was also prepared in the old fashioned way on the fire. It tasted strong, but one needs that for the cold weather.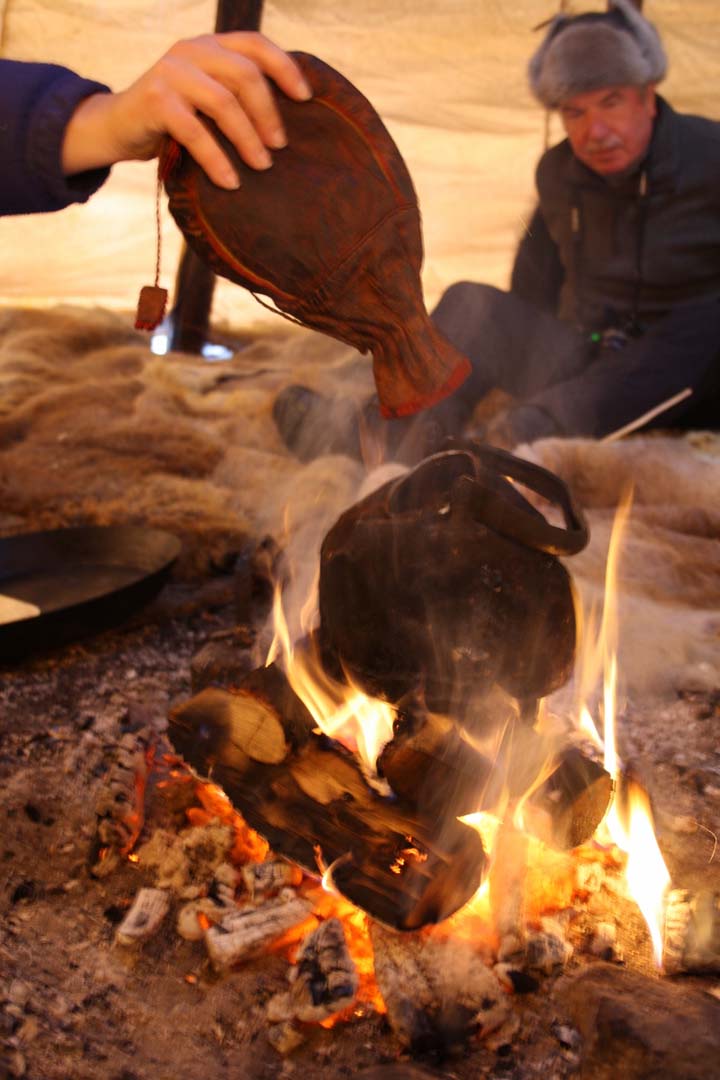 Thanks, Sofia!
---
There's far more to learn about reindeer and Sámi culture than what can fit here in one blog post. The best thing to do is experience it in person! Luckily, Nordic Visitor has a variety of tours in Lapland that include fun and informative visits to farms, reindeer parks or even the Ranua Wildlife Park, the northernmost zoo in the world.
---
---
To learn more about travelling in Scandinavia's northernmost region, check out Nordic Visitor's handy Lapland at a Glance guide. And for a closer look at the unique aspects of life and travel in the Nordic countries, check out other stories in our In Focus series.