Hunting the northern lights is a sport that just about every winter traveller can get behind. Watching these majestic lights dance and flicker in the sky is on the bucket lists of thousands, and there are not many places better than Lapland to catch a glimpse of the Aurora Borealis.
Lapland is a region of pure wonder and adventure. The stark white winters provide the ideal backdrop for aurora spotting, and don't forget about taking part in amazing activities like dog-sledding, ice-fishing and snowmobiling!
Sirrý, an Icelandic native and one of our Nordic Visitor travel experts based in Stockholm, stopped in to the blog to tell us about her enlightening experience on a recent trip to Swedish Lapland — the arctic northern region of her adopted home country.
---
NV: How would you describe Swedish Lapland?
Sirrý: Two words: Winter Wonderland. Me and my colleague Irja went there this year to visit both Kiruna and Abisko for 5 days. Both of us loved it in every way and my trip is something that will live on until the day I die, that's how amazing my experience was.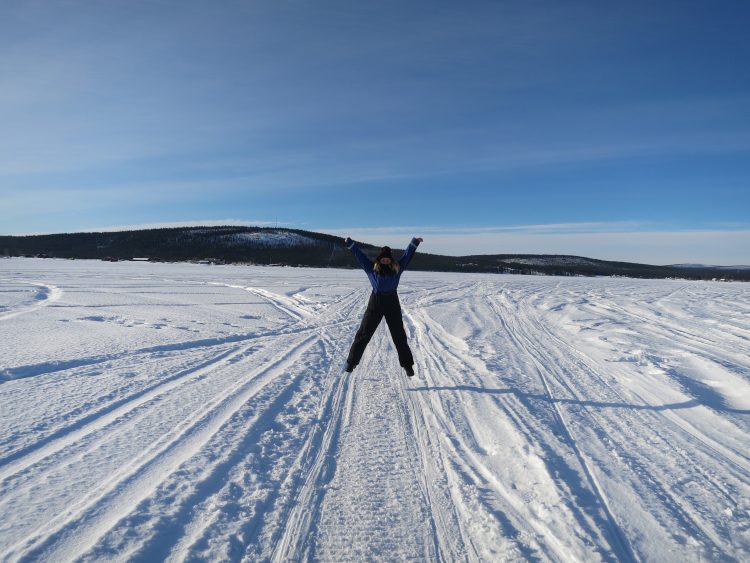 NV: Is Lapland a good place to hunt for northern lights?
Sirrý: Being an Icelander means that you get a lot of chances to see the northern lights in Iceland, and I really thought that I had seen it all until I saw them in Kiruna. I just remember laying on a frozen lake in the middle of a snowy forest and the northern lights came over us like a big Sami tent in every colour and kept going for about 30 minutes straight. The feeling of just lying there in complete silence with the northern lights dancing above you is impossible to describe.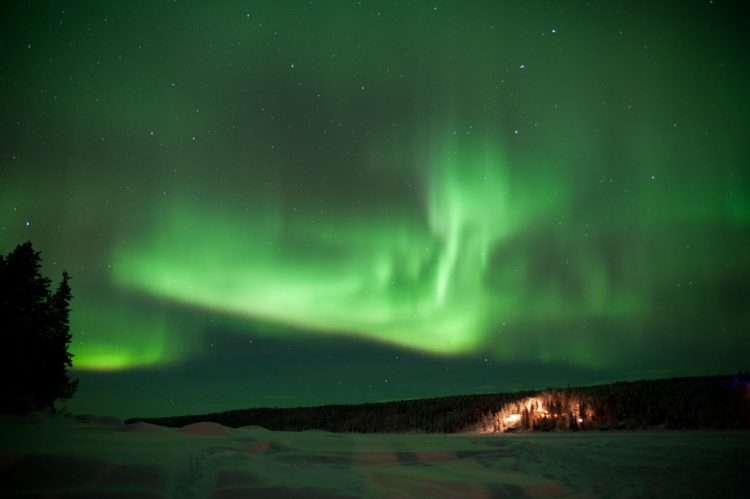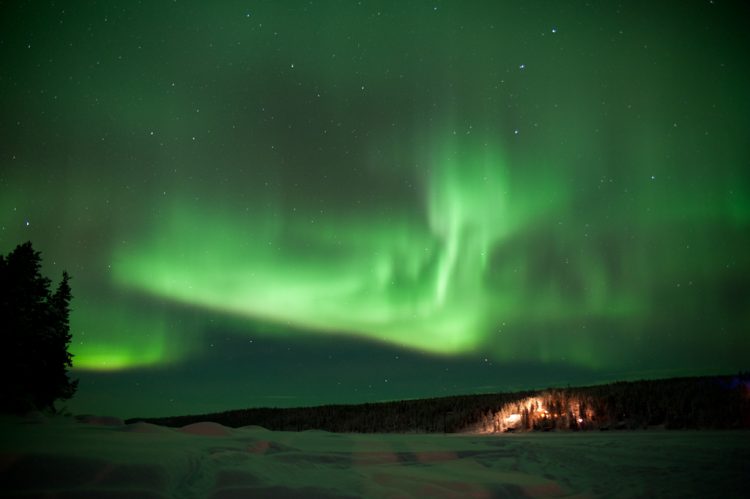 NV: Did you go on a northern lights tour, or did you see them on your own?
Sirrý: We went on a northern lights trip by snowmobile and as you can see from my description above, it was awesome!
Fun fact about the northern lights that we were told in Swedish Lapland: in the old days, the native Sami people had no idea of course what the northern lights really were; it was something they were actually afraid of (no wonder) and they used to throw poo up in the air to try to scare them away.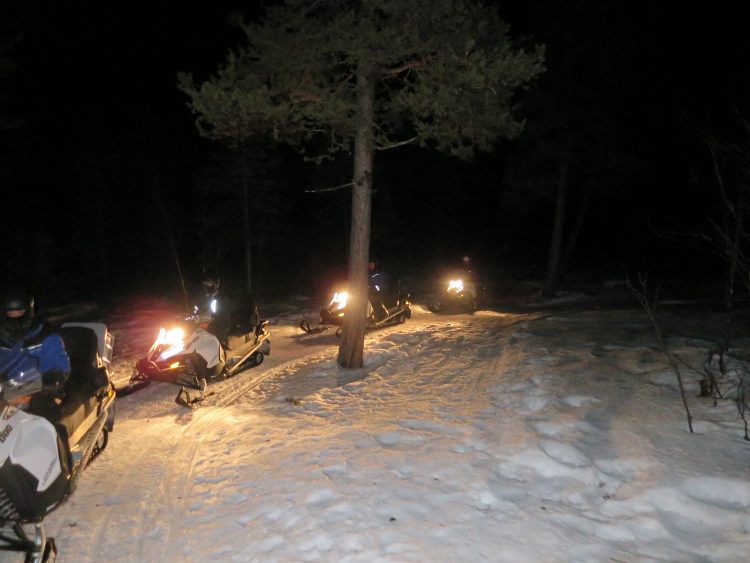 NV: What are some outdoor activities travellers can do in Lapland?
Sirrý: Swedish Lapland has so much to offer when it comes to outdoor activities, all from petting a reindeer to driving a snowmobile on frozen lakes with mountains all around. With so much to offer, Kiruna is perfect for travellers that need an extra adrenaline kick in to their life or those that just want to relax and take it easy in beautiful, remote surroundings. I filled my trip with activities since I'm quite of an adrenaline junkie!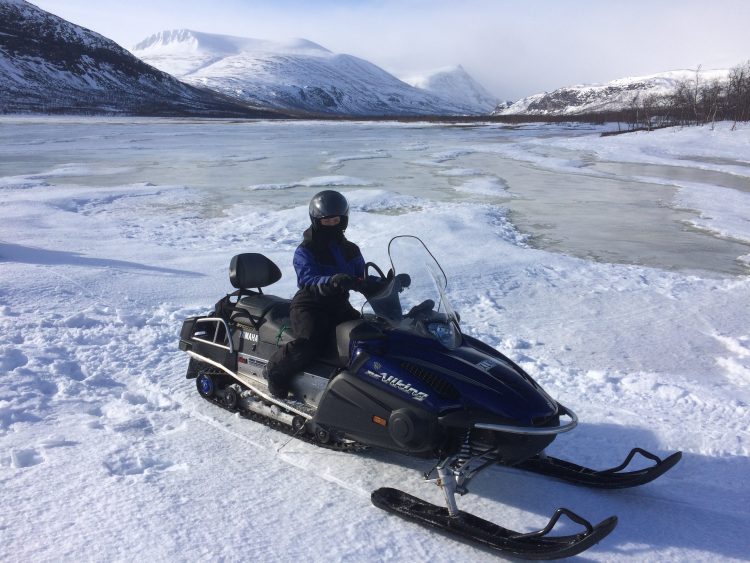 NV: Which activity did you like best?
Sirrý: Oh this is hard since the activities were all so different but each was great in their own way. I will tell you about three activities that were my favourite since I simply can't choose just one.
1. Snowmobile and ice-fishing tour in Nikkaloukta: there is something so wonderful about being in the middle of nowhere with mountains all around you. This tour might be more for thrill-seekers as it is a long snowmobile tour but I found it also found the ice-fishing very relaxing.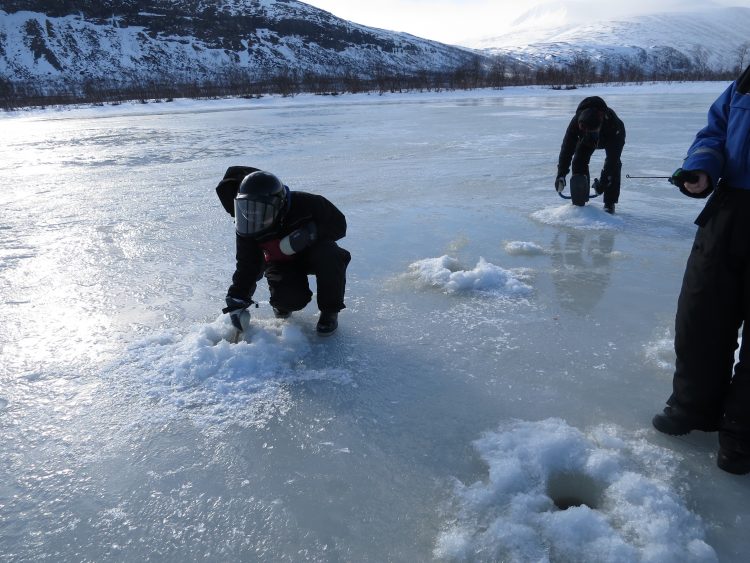 2. Husky safari: I love dogs so I knew that I was going to love the dogsledding tour. When you arrive at the kennel, you can hear them howling so it might scare those that are afraid of dogs, but there is nothing to be afraid of as they are really friendly. Me and Irja took turns in steering the sled. While I was not steering, I sat on the sled and enjoyed the beautiful view. My favourite part of this tour was to cuddle with the dogs during the lunch break. They are just so fluffy, friendly and cute!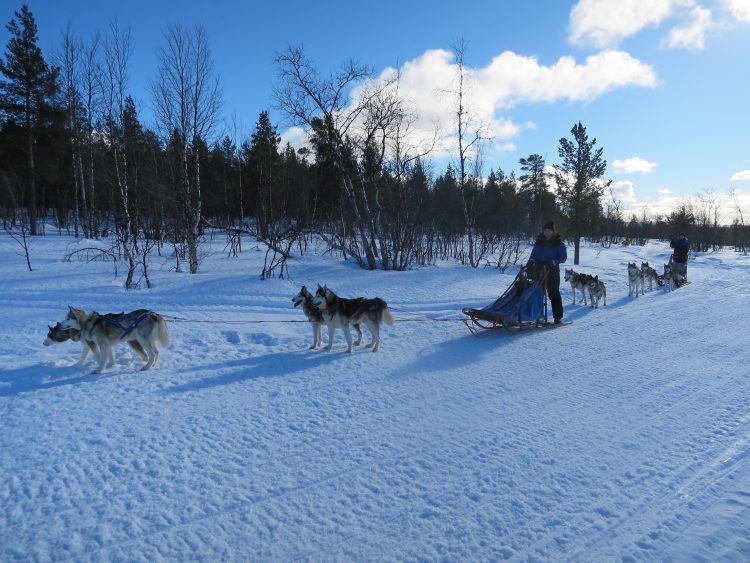 3. The Abisko Sky Station: is there anything cooler than having a delicious 4-course dinner 900 metres above sea level?
That's not even the best part since this is also one of the best places in Swedish Lapland to view the northern lights. Even Lonely Planet listed the Sky Station as one of the 10 best places in the world to experience the northern lights. To get to the station you need to ride a chair lift for around 10-15 minutes which gives you a great view over Abisko.
The weather cannot always be perfect in Lapland and when we were there it was a bit stormy and therefore the northern lights were not as noticeable. However, we enjoyed every single minute of our evening there, especially going outside and just laying in the snow in a snowstorm. It was definitely one of the most memorable things that I have done!
NV: Is it really that cold? What should people wear when out and about in Lapland?
Sirrý: Yes, it really gets pretty cold in Lapland — that's a fact! So it's great that travellers 4 years-old and older get the following loaned clothing when they arrive in Lapland and keep them until they depart:
a pair of overalls
warm gloves, scarf and cap
thick socks and insulated boots (these saved us on our trip!)
As we always say here at Nordic Visitor: Layers, layers and layers are highly recommended!
NV: What recommendations or tips would you give to Lapland visitors?
Sirrý's top tips:
Spend between 3-5 nights.
Enjoy the wonderful snow and the brisk cold weather.
Go on a husky safari and northern lights tour -- they are a must from my experience!
It's good to participate in local traditions and learn about old folklore, but please don't throw poo at the northern lights (or anything else)...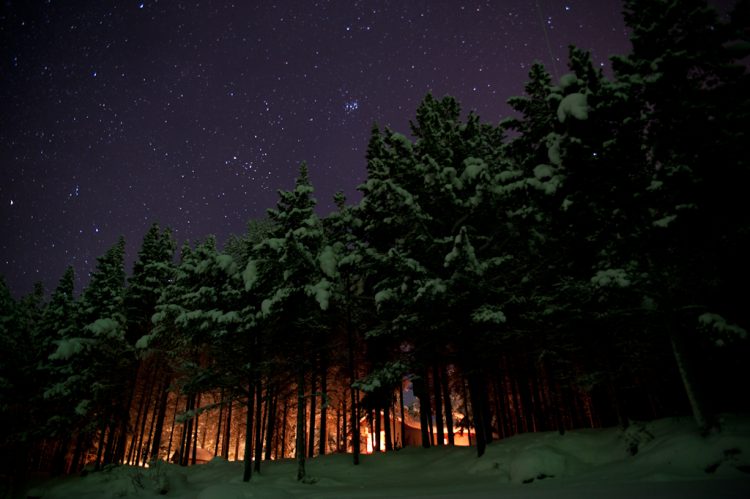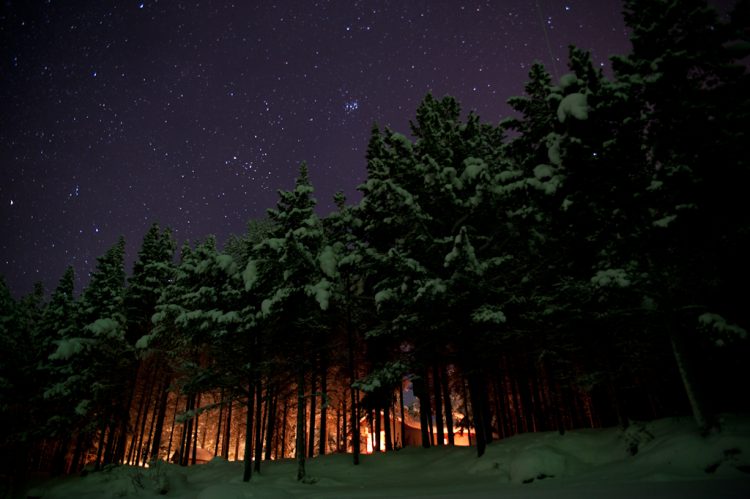 ---
There's far more to see and do in Lapland than we can fit here in one blog post. The best thing to do is experience it in person!
Luckily, Nordic Visitor has a variety of tours in Lapland, including these classic holidays. You could visit Sami reindeer farms, ice- and snow-hotels, beautiful northern lights viewing spots and much more.
To learn more about travelling in Scandinavia's northernmost region, check out Nordic Visitor's handy Lapland at a Glance guide. And for a closer look at the unique aspects of life and travel in the Nordic countries, check out other stories by Nordic Visitor staff in our My Destination series.