Congratulations to Sergio Guillen Andreu and Albert Solé Fernandez from Andorra! They are our July 2014 winners of our Nordic Photo of the Month Contest.
Sergio and Albert travelled on our best-selling Iceland Full Circle self-drive tour in Iceland with optional activities added, including the ice climbing tour as seen in the winning image below. They documented their adventures all around the island on Instagram with our hashtag #nordicvisitor. (This is our first winner from Instagram!)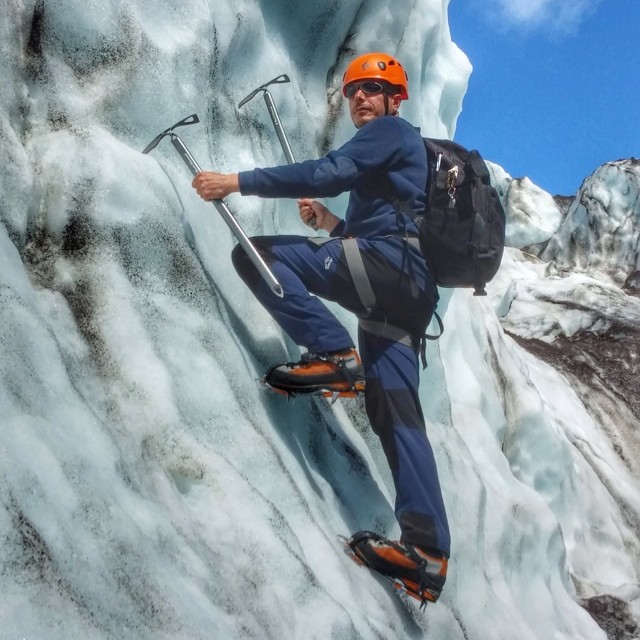 As the winner, this picture will serve as our cover image on our Facebook page throughout August. You can see more photos like this from our travellers and staff at our website.