Welcome to We Tried It, our series in which the staff at Nordic Visitor venture out of the office to personally try one of the optional tours we recommend to our travellers.
For today's installation, Nordic visitor's Marketing department spent an afternoon exploring Reykjavík on two wheels. Before you go thinking we opted for plain 'ole bikes, think again! We rolled through town in style on a pack of Segways.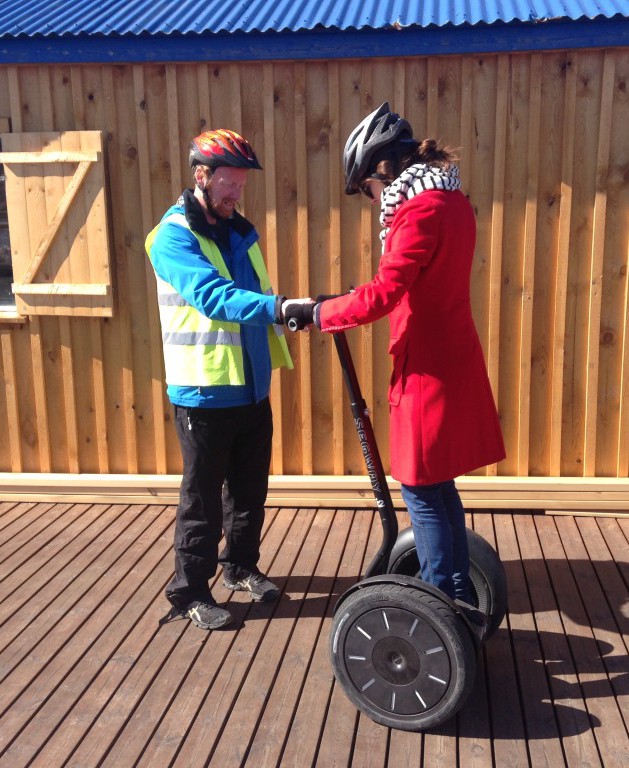 First, a little something about the Segway PT: a Segway is a two-wheeled personal transporter (PT) that uses a computer, sensors and motors to propel and steer it based on how the rider shifts their weight. Want to go forward? Lean forward. Want to go faster? Lean forward a little more. Need to turn right? You guessed it - lean right.
Of the six Nordic Visitor employees who tried their hand at piloting a Segway, just one had prior experience (more than a decade ago, which goes to show you that the old adage about riding a bike holds true with a Segway, as well) but we all caught on very quickly.
It's an odd sensation at first, almost like stepping onto a balance board at the gym, but even the slightest shift of weight will make that board move in one direction or another.
But, with the patience and support of our friendly tour guide, everybody was taught to control their Segway and demonstrated that they could do so safely through a series of exercises at their depot in the old harbour.
Then we were off!
The tour took us from Reykjavík's old harbour along the seafront to the Sun Voyager, where we learned about the local landmark and enjoyed the view.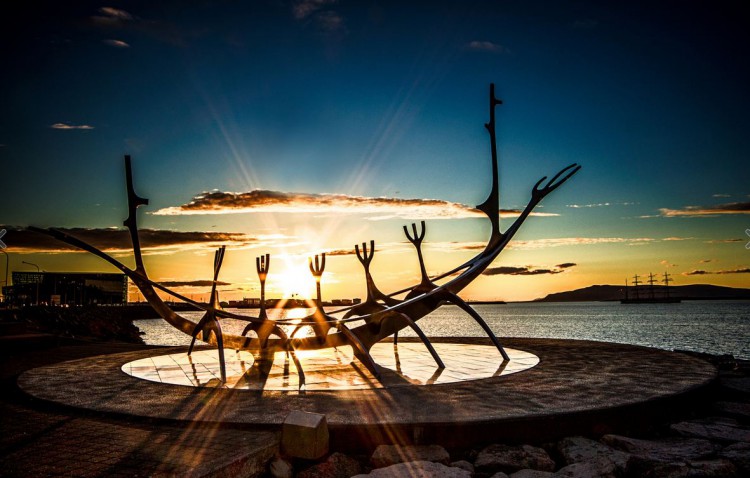 Next we paid a visit to Höfði, the historical house where U.S. President Ronald Reagan and Soviet leader Mikhail Gorbachev met in 1986 to work toward ending the Cold War. It also has a long history of being haunted... BOO!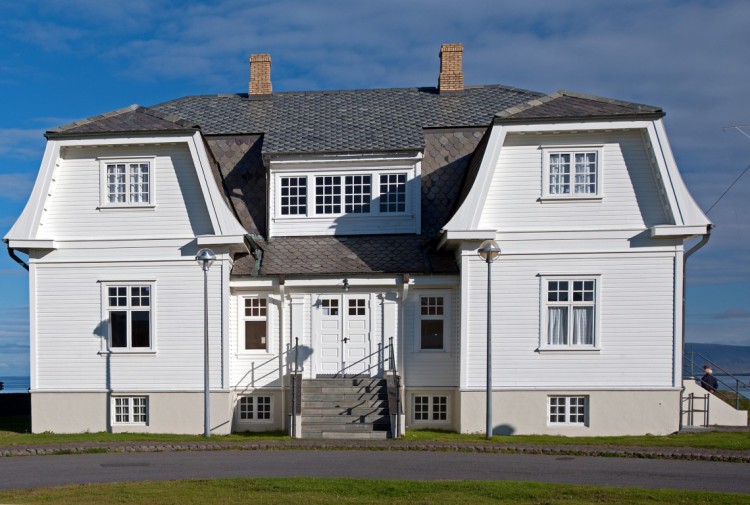 Other stops along our 2-hour Segway journey included Laugardalur park and the Ásmundur Sveinsson Museum, all the while learning about the sites and attractions of the beautiful Icelandic capital.
One highlight of the trip was cruising down Laugavegur — Reykjavík's main commercial street — feeling simultaneously like the coolest people and biggest nerds on Earth. Yours truly even shared a knowing nod with a fellow two-wheeled rebel... though his wheels were in the form of a Harley Davidson and he was leather-clad, rather than sporting the neon safety vest doled out by Reykjavík Bike Tours. Still, it was a poignant moment of camaraderie.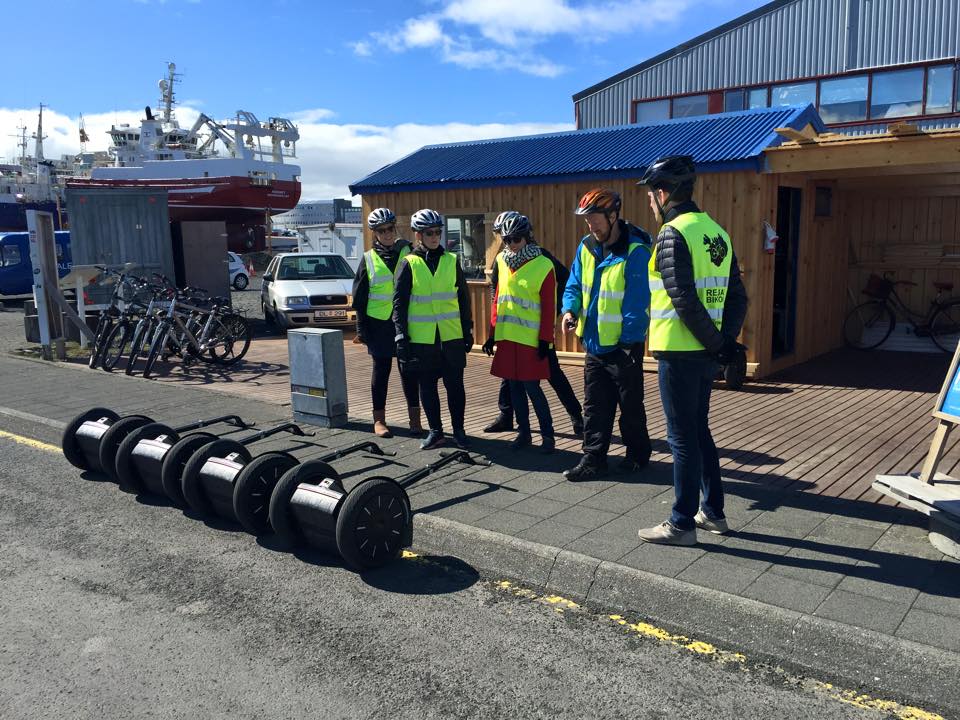 As a Reykjavík local who generally gets everywhere on two feet, it was really impressive how much ground could be covered on a Segway. This is definitely a great way to see the city!
So, there you go. We tried it!
---
Segway tours like this, and many other unique experiences, can be added as optional activities to Nordic Visitor's Iceland travel packages.
Get in touch so we can create the perfect travel experience for you!