The Nordic countries may have a lot in common, but the cultures and traditions of each country are uniquely their own, which just adds to the appeal of the region.
So how do our favourite travel destinations celebrate Easter?
---
Family & summerhouses in Sweden
The Easter holidays in Sweden are a time for family. And the occasion is almost strictly a secular one throughout the country.
So, the focus is on opening up and cleaning out the family summerhouse. This often involves feasting on sweets and traditional holiday foods, including herring, salmon, root vegetables, and roast. Indulging in spiced schnapps around the dinner table is another favourite custom.

Somewhat like Halloween in North America, children will dress up like Easter witches and offer drawings and other handy crafts door to door in exchange for candy.
---
---
Springtime & eggs in Norway
Easter in Norway is all about the arrival of spring. Traditionally Norwegians would go to the tops of mountains to watch the sunrise and observe the weather as a sign of how the summer would be.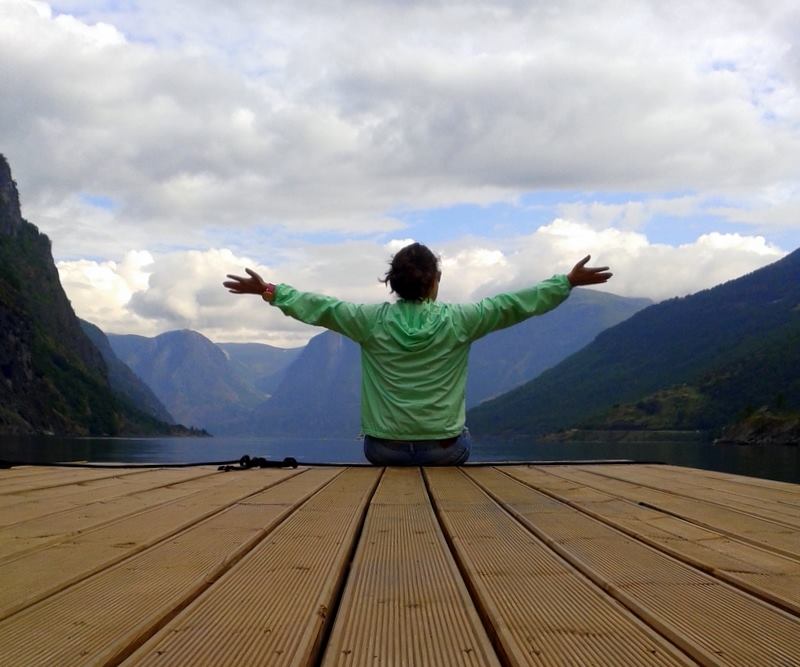 Like in much of the world, the egg is a symbol of Easter in Norway as well. That said, over time real decorated chickens eggs gave way to chocolate eggs.
And these, in turn, have been replaced with colourful paper eggs filled with chocolates. Children will search for these bright paper shells and gorge on the sweets inside, while the adults gather to prepare a festive breakfast on Easter Sunday, complete with eggs and pancakes.
Witches & old traditions in Finland
If you're going to be spending Easter in Finland, you may find yourself answering a knock at the door to see a little witch or two waving birch twigs reciting "Virvon, varvon, tuoreeks terveeks, tulevaks vuodeks; vitsa sulle, palkka mulle!".
This translates as "I wave a twig for a fresh and healthy year ahead; a twig for you, a treat for me!". You had best have some sweets on hand, because you'll have to compensate the little witches for clearing your home of evil spirits with their rhyme.
While cute little witches are welcome, evil witches are not. So, Finns will light large bonfires during Easter to keep the less desirable sorcerers at bay.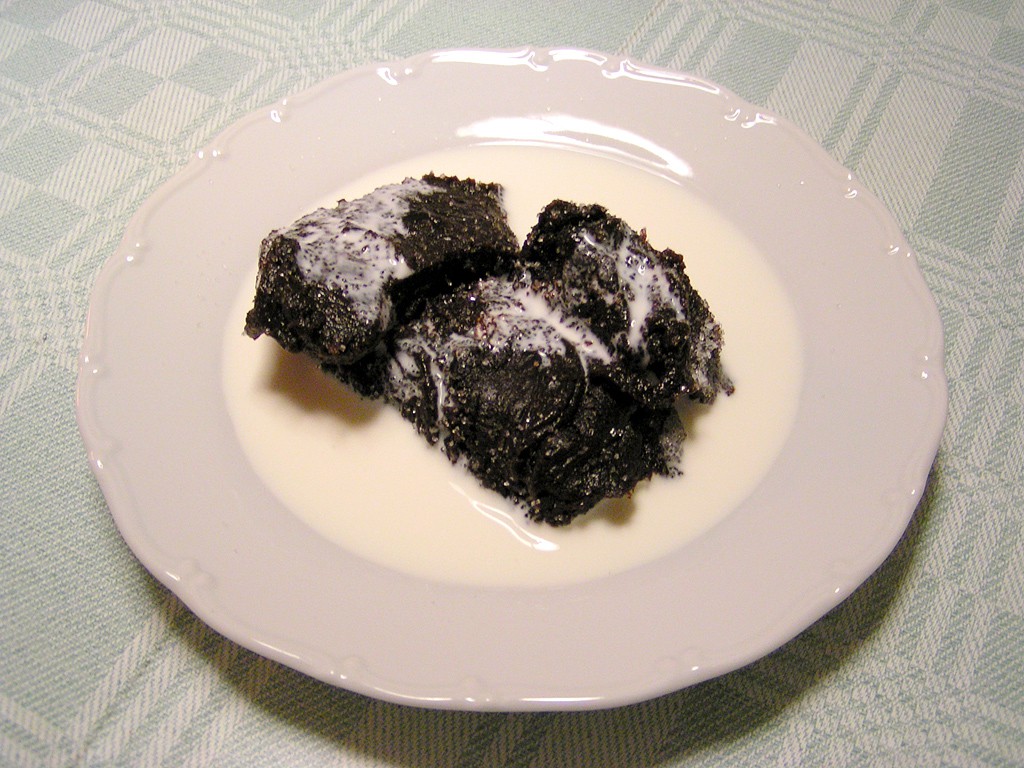 In addition to witches, another sign that it is Easter time in Finland is the abundance of Mämmi, a traditional Easter dessert made from rye flour, malted rye, molasses and orange zest. The divisive treat (you either love it or hate it) has been an Easter tradition since the 13th century.
Chocolate eggs in Iceland
It's not easy to miss Easter in Iceland. Walk into almost any grocery shop or convenience store and you'll find yourself navigating around boxes upon boxes of chocolate Páskaegg (Easter eggs).
The hollow chocolate eggs come in a many different sizes and often have a fluffy yellow chick on top, or a character from children's cartoons. And, of course, they're filled with an assortment of other goodies, like chocolate bars, liquorice pieces and gummy candies.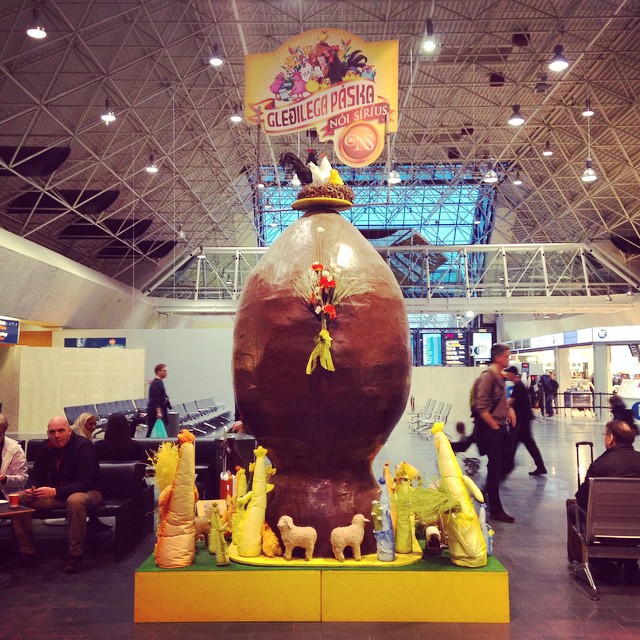 How popular are these Easter treats? The small handful of companies that prepare the eggs start production right after Christmas and churn out over 1 million of the confections in time for Easter.
Take into consideration that there are just 350,000 Icelanders and you start to get just how important these eggs are to the season.
Icelanders will traditionally dive into a chocolate egg on Easter Sunday, so we'll just have to assume the other 700,000+ eggs were eaten as practice for the big day.
Guessing games & chocolate eggs in Denmark
In Denmark, friends and family members prepare paper snowflakes, marked with riddles. These are then signed with dots, in lieu of the sender's name.
The receiver of the "teaser note" then has fun trying to guess who sent them the letter. If they guess correctly, they receive a chocolate egg for a job well done. The game dates back to the 1600's and is still popular throughout the Easter season.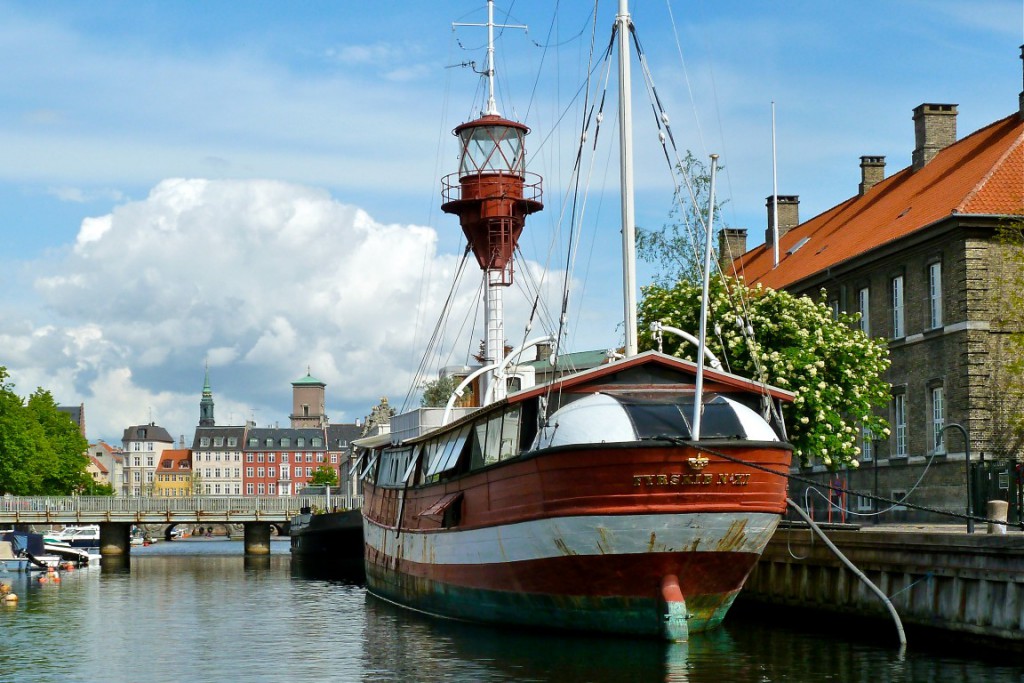 In addition to riddles and guessing games, Danes also celebrate the arrival of spring during Easter At this time of year, many homes and shops are adorned with yellow and green decorations and spruced up with daffodils and birch branches.
---
What is your favourite Easter or Spring tradition?
Interested in seeing the Nordics for yourself? You can experience more of the region on a Scandinavian combo tour, or browse through all of Nordic Visitor's travel experiences to find your dream trip.