Close your eyes and imagine pristine natural landscapes, crisp fresh air and the northern lights dancing across the night sky above you. Where in the world are you? Chances are you're in one of the Nordic countries.
This group of nations is huddled together right at the top of the world. Some even cross the Arctic Circle. But what are the Nordic countries exactly? And why would you want to visit them?
The Nordic countries consist of Denmark, Finland, Iceland, Norway and Sweden. Take a look at a map and you'll see all these nations form part of Northern Europe. The island territories of Greenland, the Faroe Islands and Åland also fall under the Nordic region.
---
---
Ever wondered what exactly a fjord is? Where you can see the northern lights? Or whether the term "Scandinavia" included Finland?
Read on to get answers to these questions and more!
---
Contents:
---
What's the difference between the terms "Scandinavian" and "Nordic"?
You may be familiar with the term "Scandinavia" – this refers exclusively to the countries of Denmark, Norway and Sweden. These three nations on the Scandinavian peninsula have been inhabited by Norse and Sámi people for thousands of years.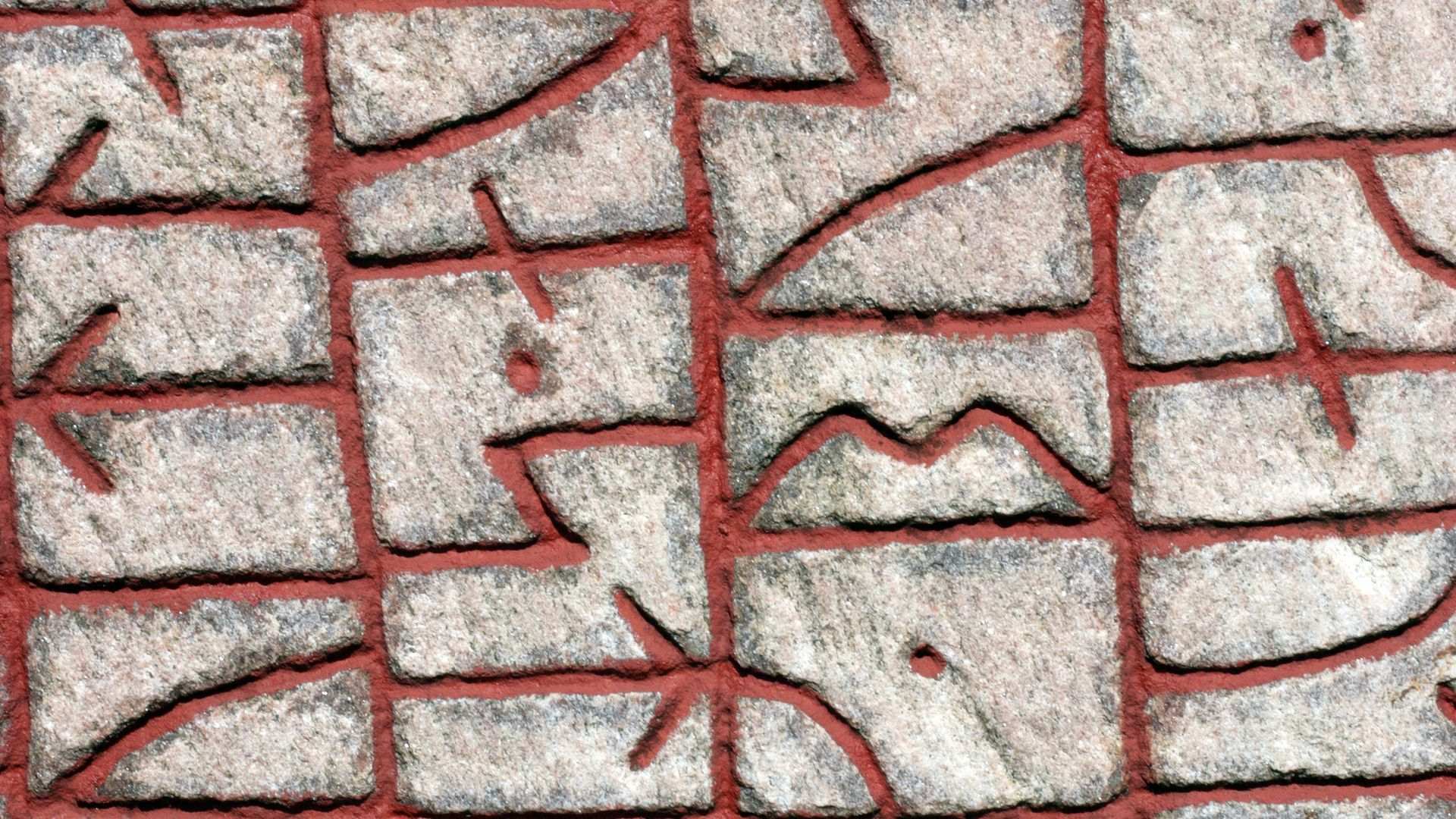 The Scandinavian languages are Danish, Norwegian and Swedish. They all descend from Old Norse, the common language spoken in the region in Viking times. The Vikings famously used runes when carving inscriptions into stone, like in the image above.
The Icelandic and Faroese languages also come from Old Norse. Iceland and the Faroe Islands are not Scandinavian countries, but they are Nordic. What exactly does "Nordic" mean though?
---
---
The term "Nordic countries" or "Nordic region" covers Scandinavia, Finland and the autonomous region of Åland. It also includes Iceland, Greenland and the Faroe Islands to the west. These 3 island nations are all in the North Atlantic Ocean.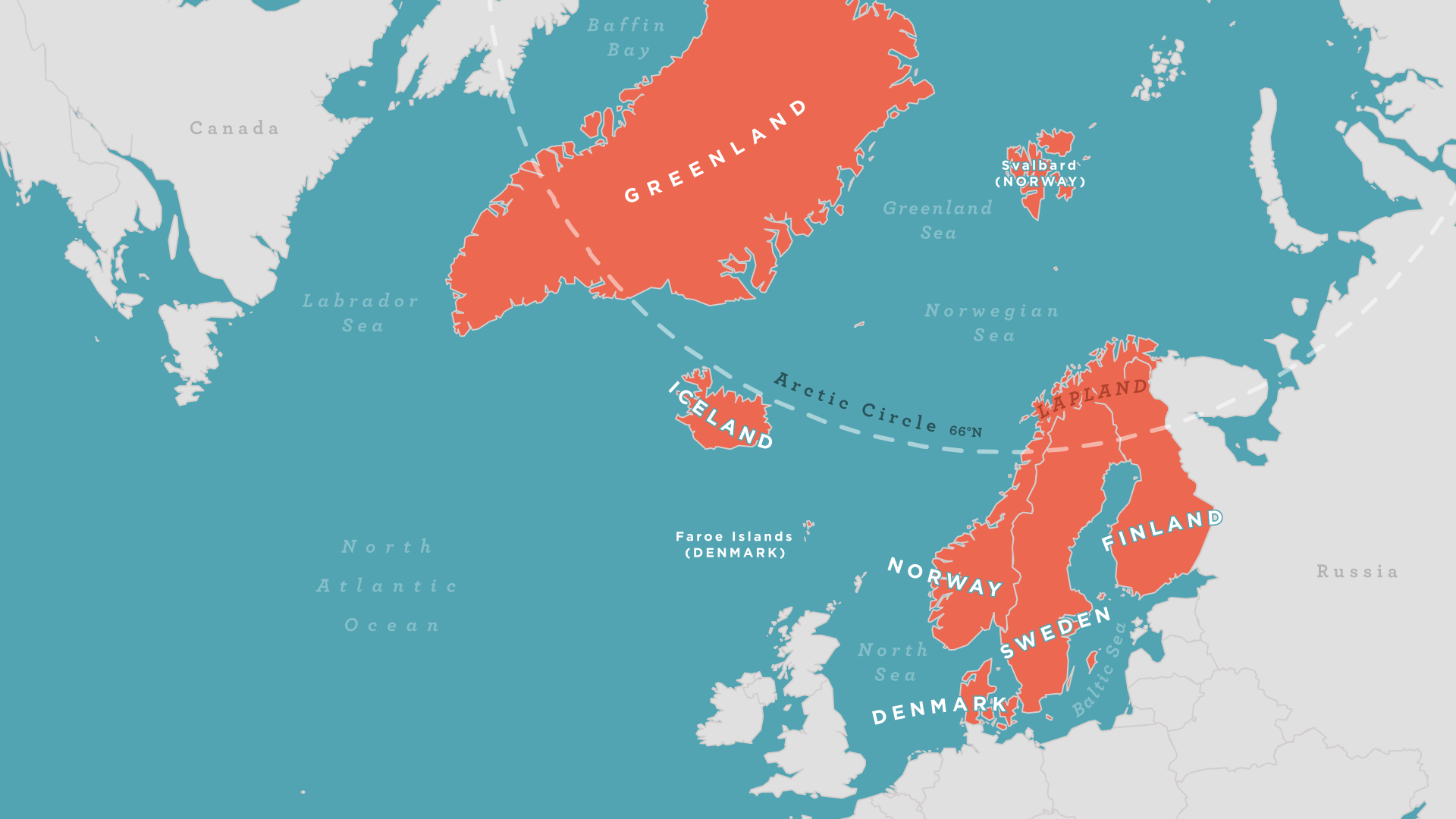 Finland lies at the eastern extreme of the region. There, Swedish is the first language of a minority, but Finnish is the main language. You can tell Finnish apart easily by its repeated sequences of double vowels. For example in Hyvää päivää, which means "good day"!
Finnish is not related to the other Nordic languages, but it is related to Estonian and the Sámi languages spoken in Lapland. "Lapland" or "Sápmi" refers to the Sámi territory that stretches across the far north of Norway, Sweden, Finland and parts of Russia.
Finally at the western extreme of the Nordic region is Greenland. The country has its own unique language, Greenlandic, which is related to the Inuit languages of North America.
How do the Nordic countries work together?
If you've seen any Nordic noir TV dramas such as The Bridge or Thin Ice, you've probably noticed that the Nordic countries work pretty closely together.
This is clear not only from the number of government logos at the start of any Nordic TV or film production, but also how the characters work across borders to solve crimes.
---
---
The Nordic countries collaborate formally with each other through the Nordic Council. The Council also aims to promote Nordic culture both within the Nordic region and further afield.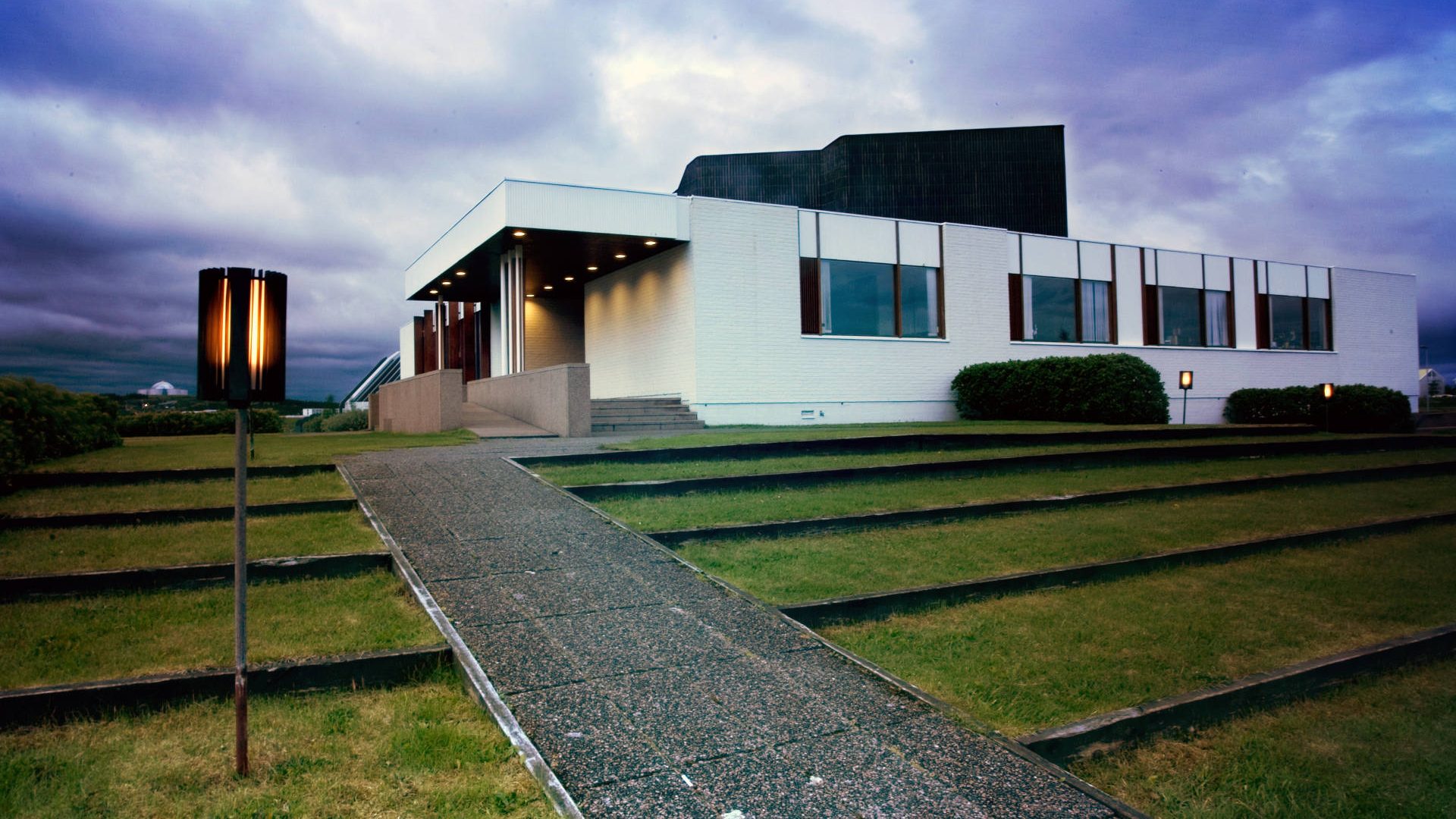 You can see this collaboration in action at the Nordic House in Reykjavík, which was designed by famous Finnish architect Alvar Aalto. Drop by and dine at the fantastic new-Nordic restaurant, visit the basement gallery and browse the library's collection of Nordic literature.
What do the Nordic countries have in common?
Whilst the languages and cultures of the Nordic region are varied, you'll find a number of things in common between the countries. First of all, they're all relatively small population-wise. Sweden, the largest of the bunch, is home to just over 10 million people.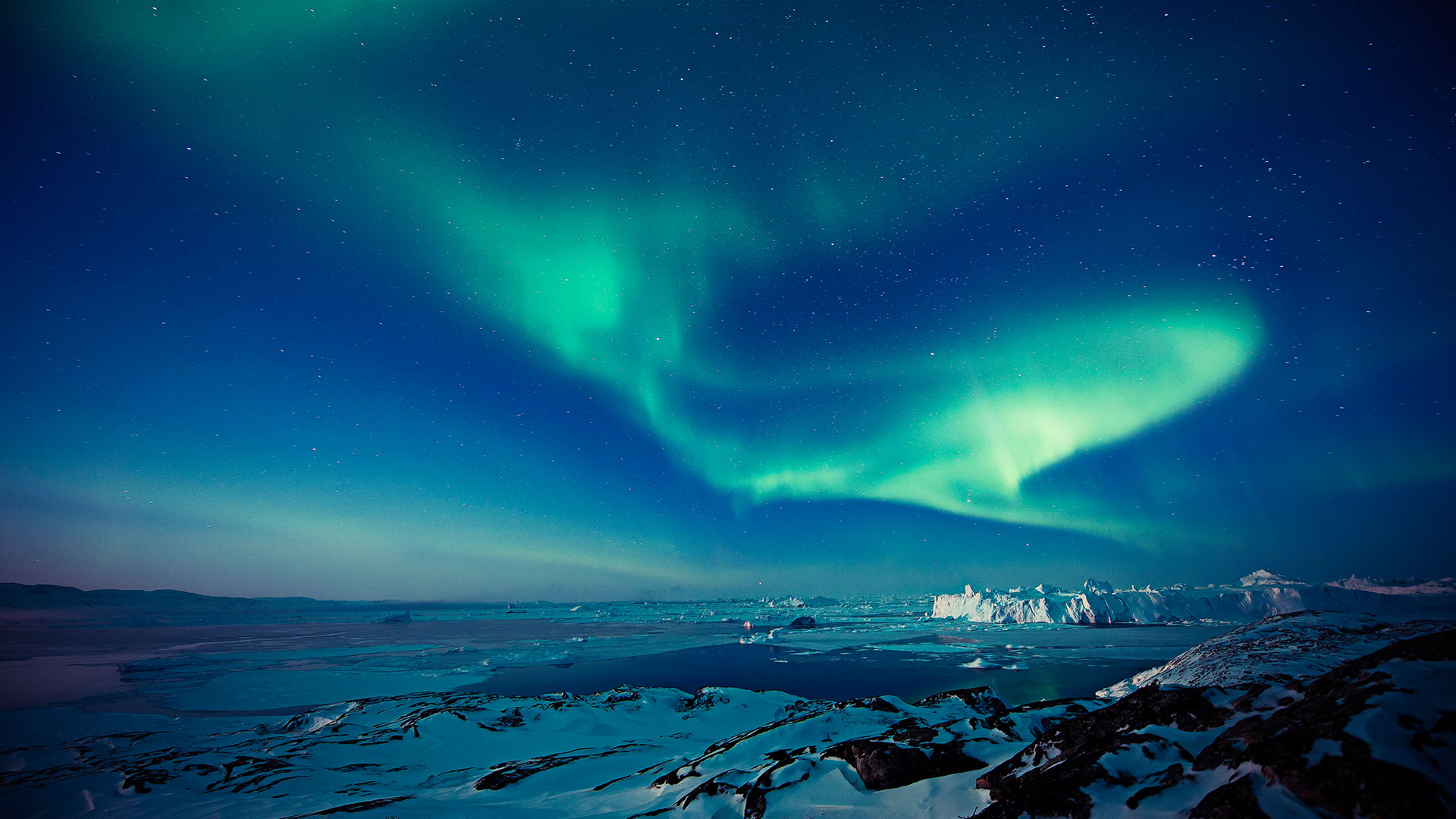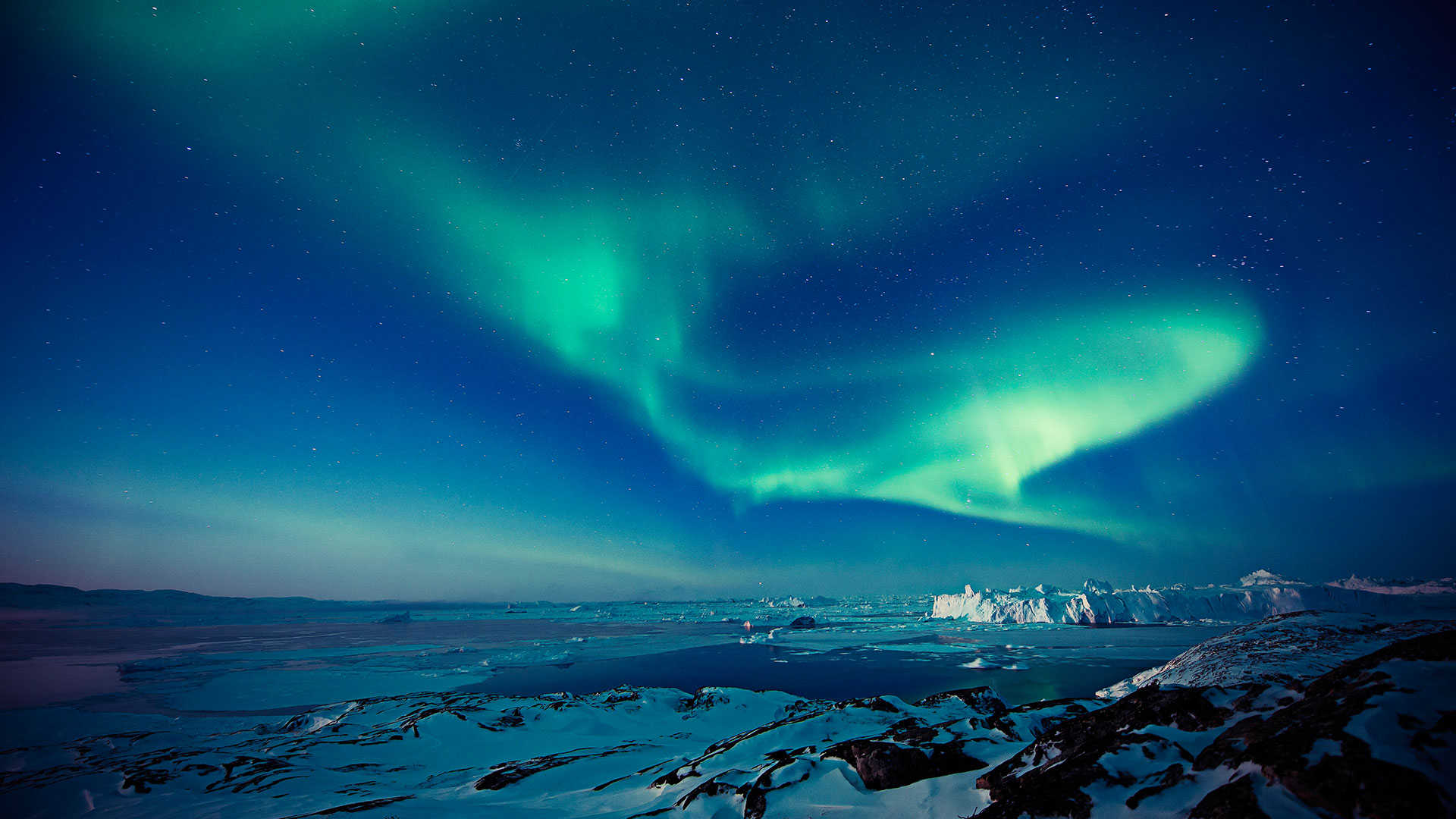 Then there's the fact that Nordic societies are characterised by high levels of trust, openness and safety. People are direct and tell things as they are, because honesty and clarity are greatly valued.
That said, there are few places in the world where you'll receive a warmer welcome than in the Nordic countries, despite the cold climate!
---
---
What's more, levels of economic equality in the Nordic region are amongst the highest in the world. This is partly due to the concept of the Nordic welfare state, which aims to give everyone the same opportunities regardless of their background.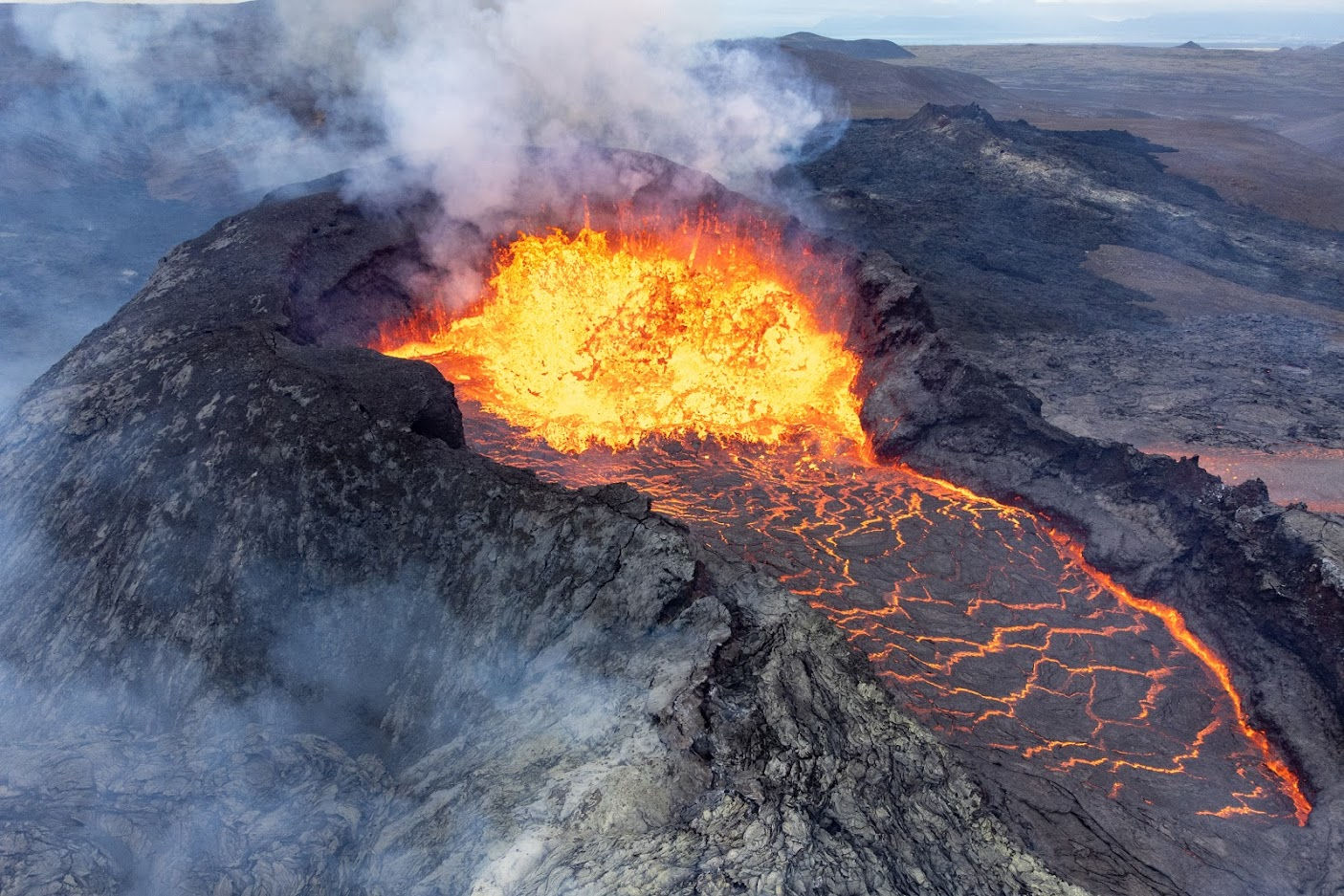 Finally, the Nordic countries are all home to pristine natural environments. Whilst the landscapes vary massively – from Denmark's flat fields to Iceland's glaciers and volcanoes ‒ there are a few common themes:
Air and water is clean and crisp due to low levels of pollution
National parks and protected areas are abundant
Nature is accessible by everyone, thanks to the "right to roam"
The Nordic region, country by country
In this section, get the low-down on each of the Nordic region's 5 fully independent countries.
Three of them – Denmark, Norway and Sweden – are kingdoms and boast royal charm. Although the other 2 – Iceland and Finland – are republics, they're no less full of fairy-tale magic!
Denmark: Home of royalty and fairy tales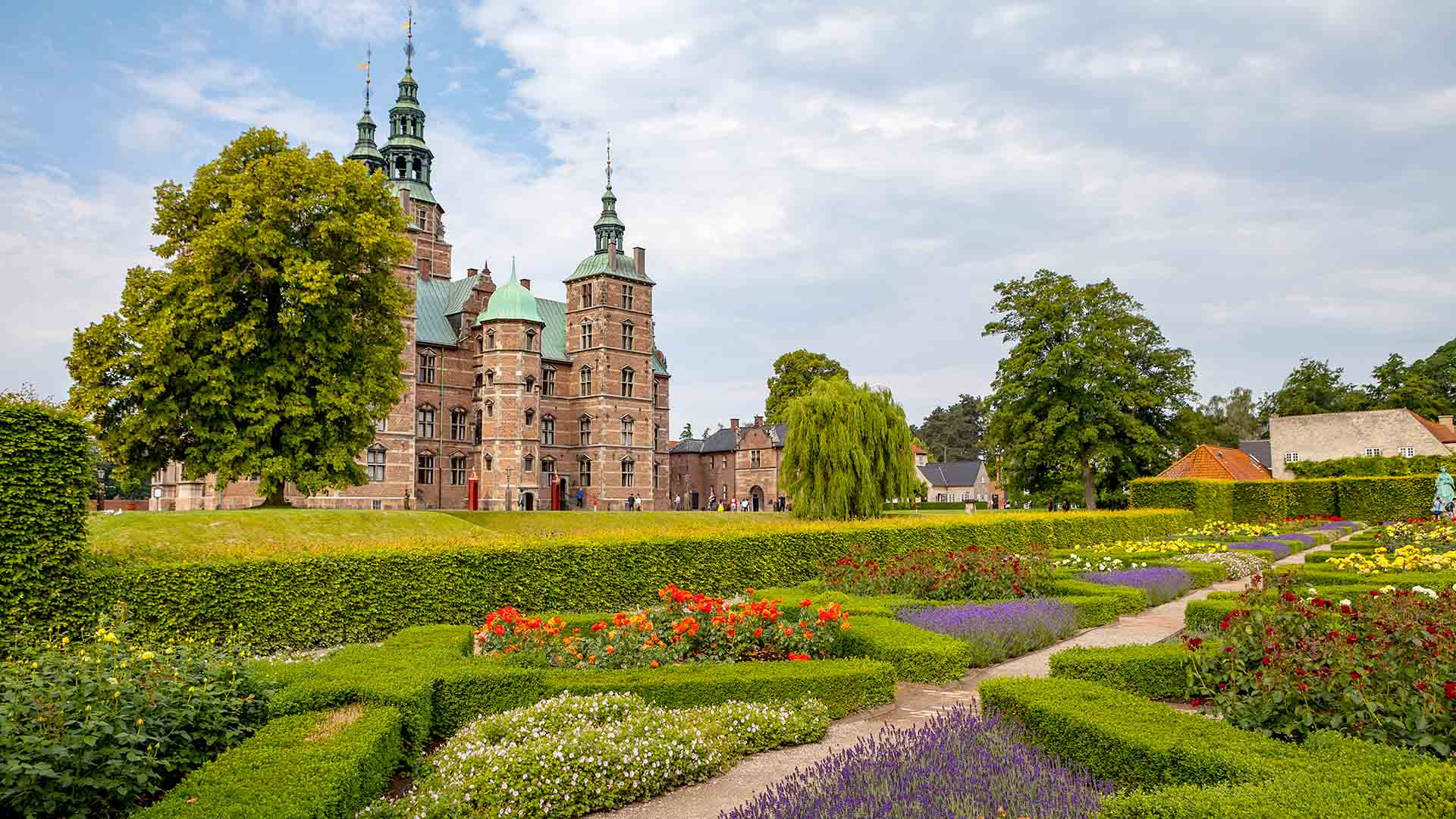 Denmark is the only Nordic country that is directly attached to the European mainland. Because of this, it has a different vibe from the rest of the Nordic region. The country is famously flat as a pancake, which is why Danes are in love with their bicycles.
Danish culture is rich and varied, and has a heritage stretching back thousands of years. The capital, Copenhagen, is the second-largest city in Scandinavia. Its breathtaking classical facades and Hanseatic architecture tell a story of a city built on merchant trade.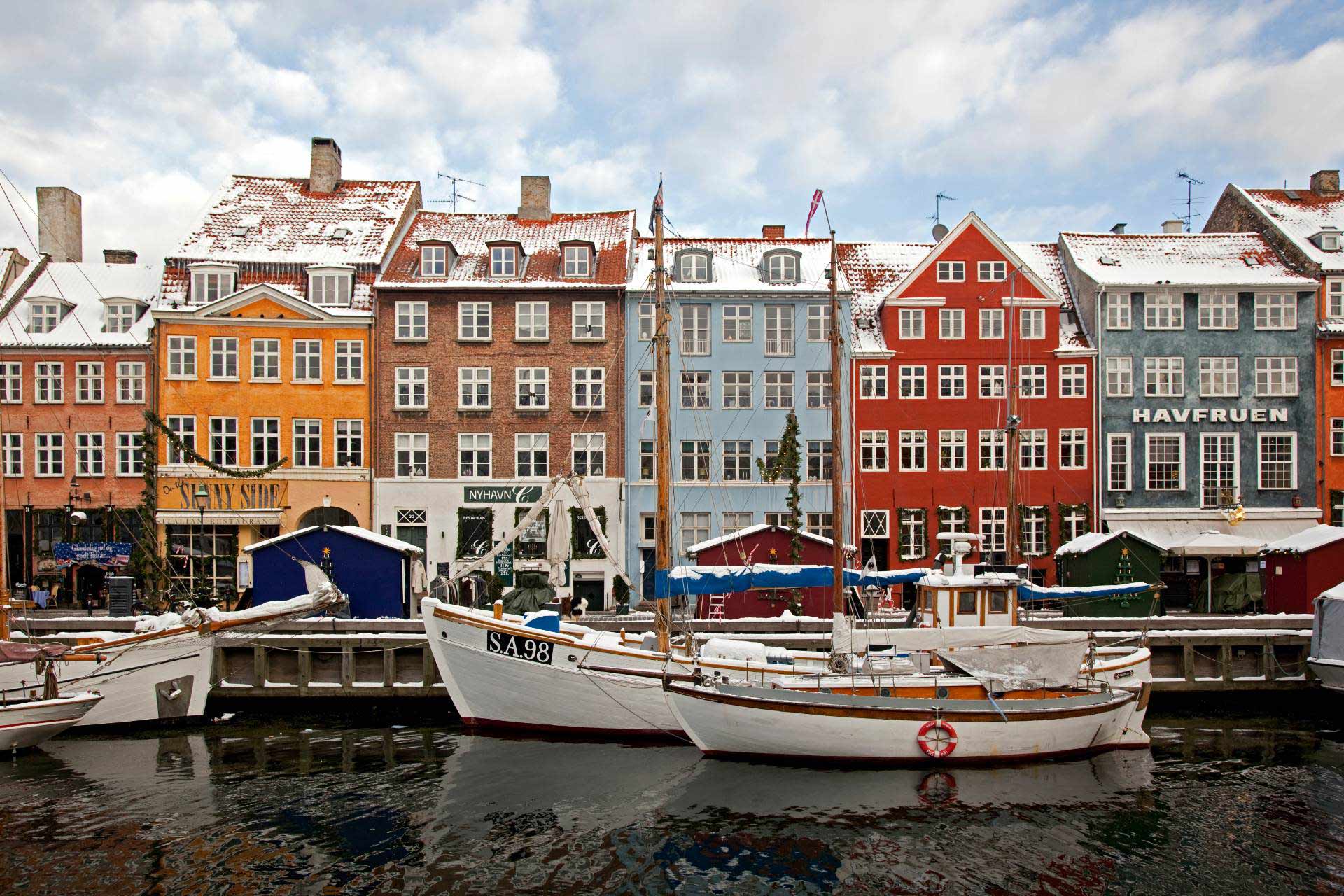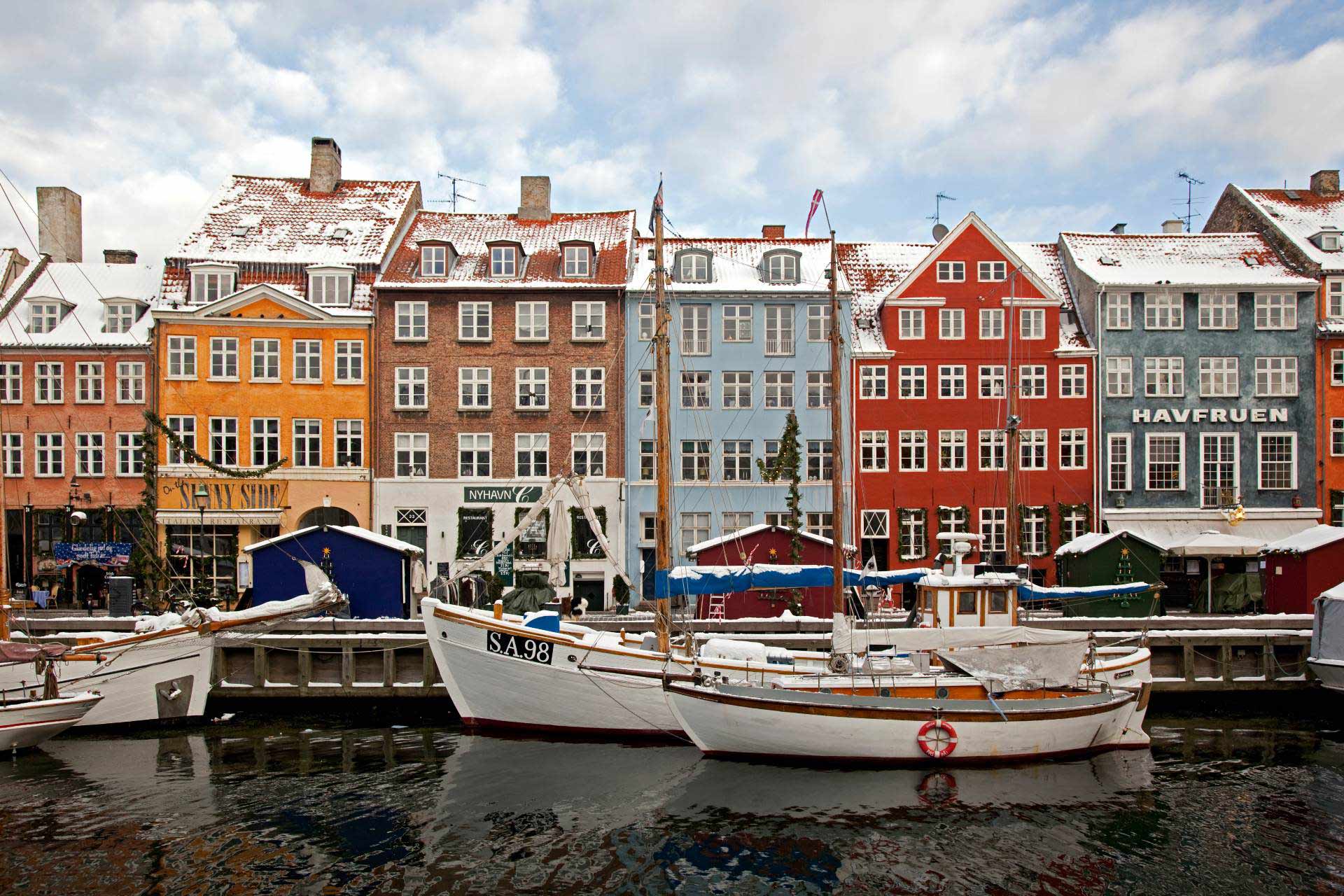 Check out the city's royal palace and learn about Denmark's military history at Skagen. And don't forget to visit the original Little Mermaid statue commemorating Danish fairy-tale author Hans Christian Andersen.
---
---
Today, cosmopolitan Copenhagen is home to stunning modern architecture, some of the world's best restaurants and a vibrant cultural scene. LEGO fans won't want to miss the flagship store on Strøget, the city's main shopping street.
If you're taking your family along, then a trip to Tivoli Gardens is also a must. Opened in 1843, this is one of the world's oldest amusement parks and is said to have been Walt Disney's inspiration for Disneyland.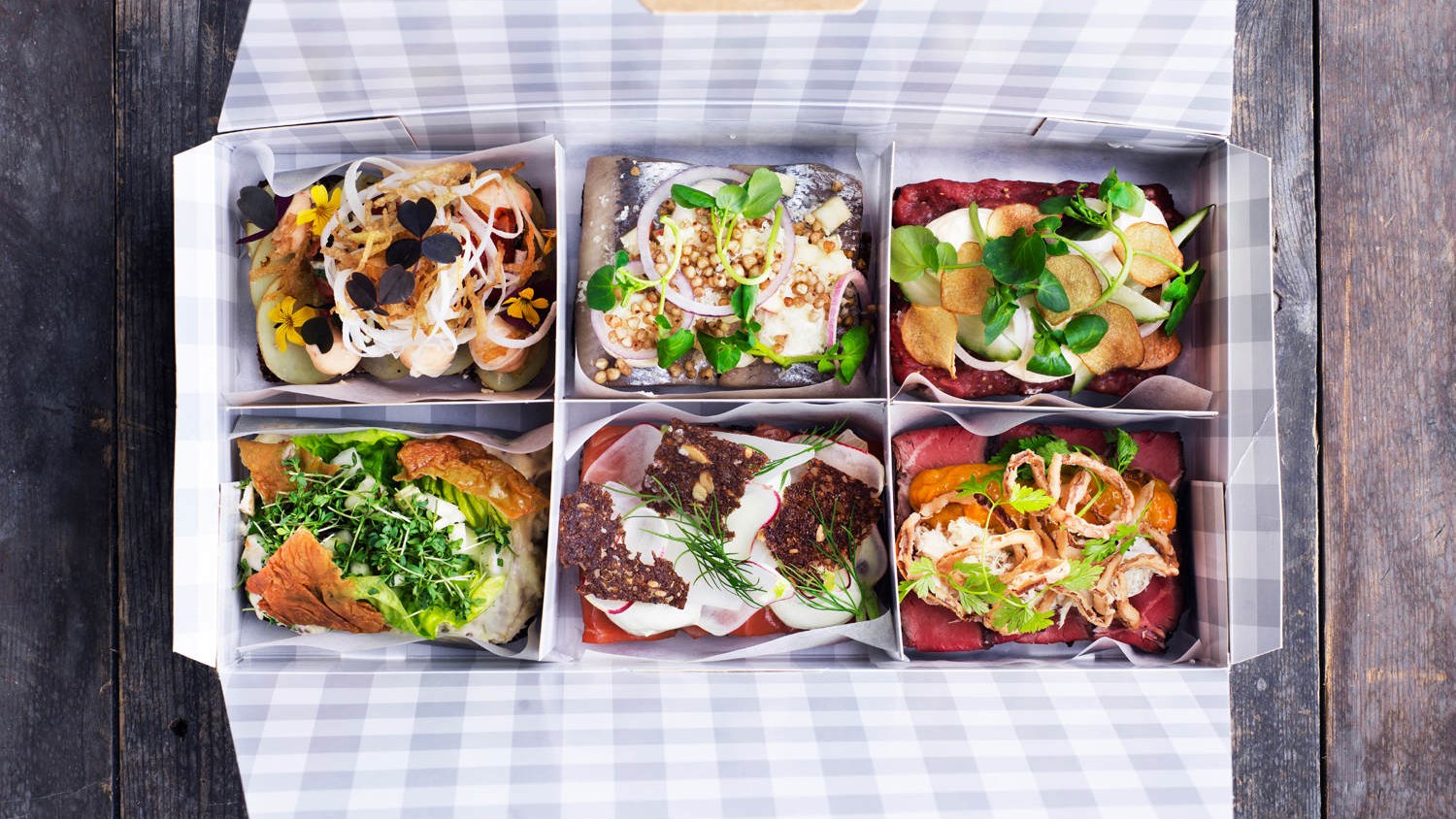 Food experiences you have to try in Denmark include:
Smørrebrød – Delightfully delicate open-faced sandwiches
Pølser – Danish hot dogs. Make sure to try the garnishes!
Fantastic local pastries and breads
Finland: Forests and lakes as far as the eye can see
On the eastern extreme of the Nordic region, Finland is a sometimes-forgotten destination. Home to some of the largest forests in Europe and dotted with endless lakes, there's absolutely no reason why you should skip past it!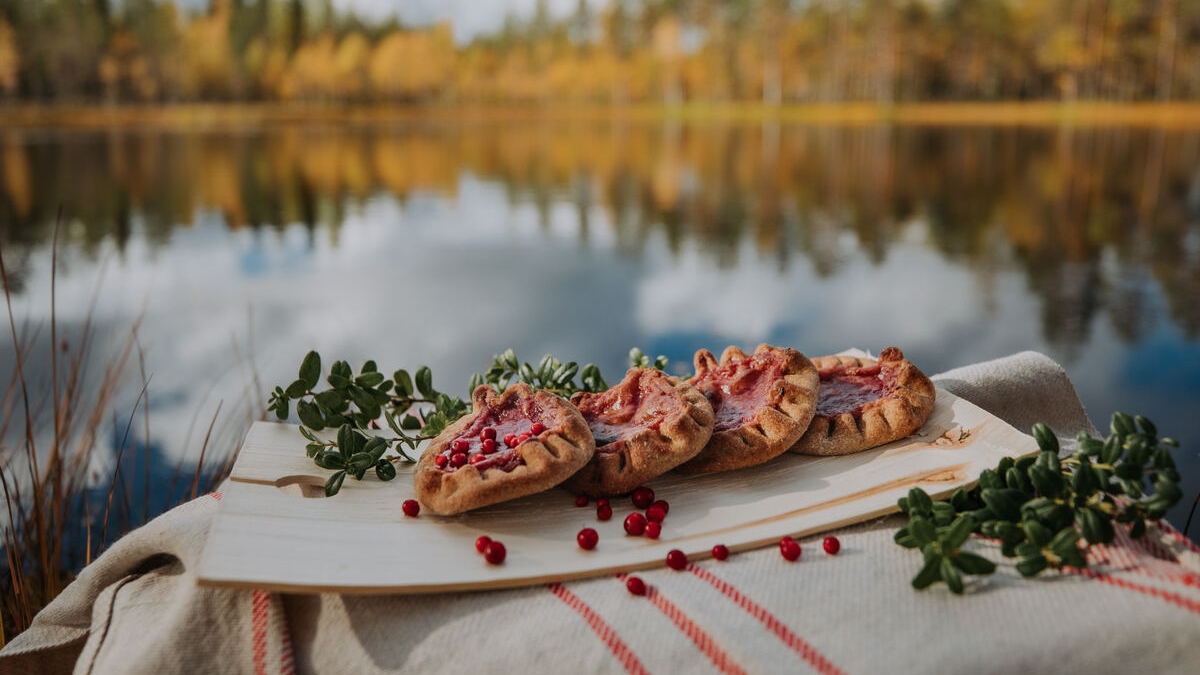 In the south, the nation's capital, Helsinki, nestles on the Baltic Sea coast. Take a wander and try some of Finland's many famous baked goods, including rye bread and Karjalanpiirakka or Karelian pasties (rye dough stuffed with rice pudding).
The capital is also a great place for you to soak up Finnish design culture. Finland is famous for its fashion and homeware brands such as Arabia, Iittala and Marimekko. Finnish designs often feature bright block colours and patterns based on nature. Check them out at Design District Helsinki.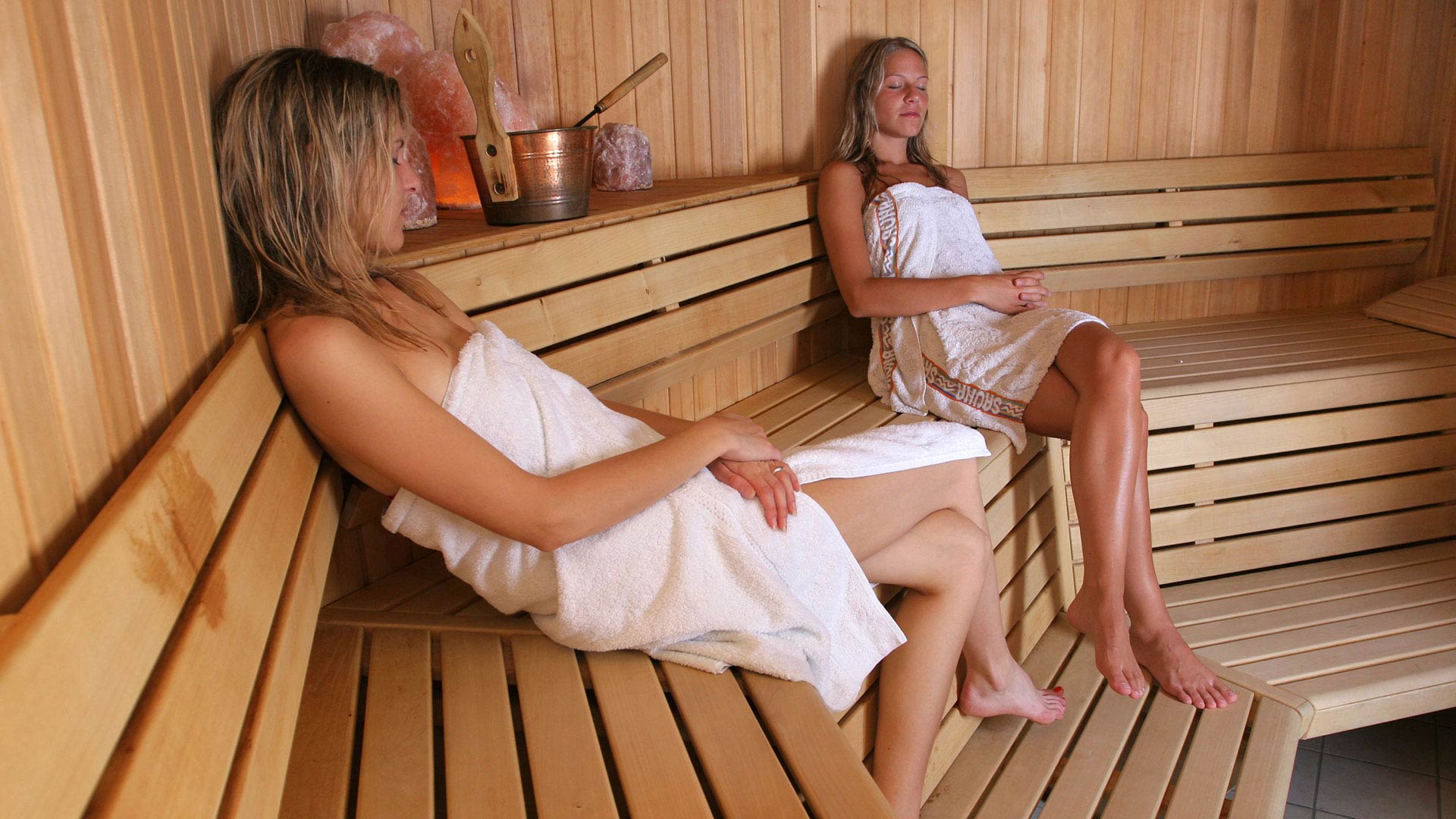 Of course, no trip to Finland would be complete without a visit to one of the country's many saunas. In the wintertime, Finns love nothing more than stewing a while in their outdoor saunas before taking a refreshing dip in an ice-cold lake.
---
---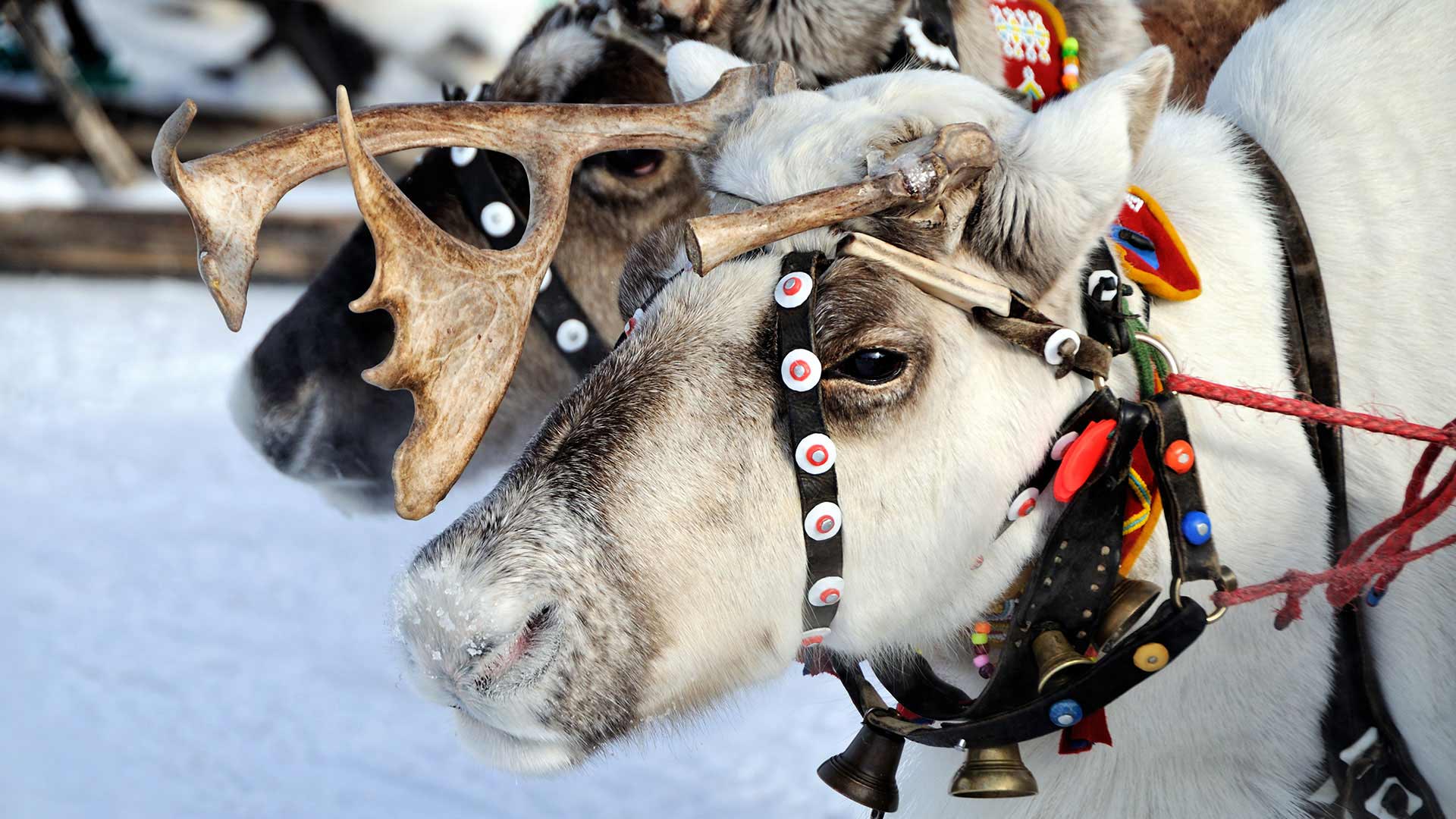 For families, Finland and Sweden combine to offer a winter experience like no other. Journey to Lapland in the far north and visit Santa Claus and his reindeer! If you've been extra nice this year, you might even catch a glimpse of the northern lights.
Iceland: The Land of Fire and Ice
Iceland is impossible to sum up in one sentence, so it's best that you experience everything this country has to offer for yourself.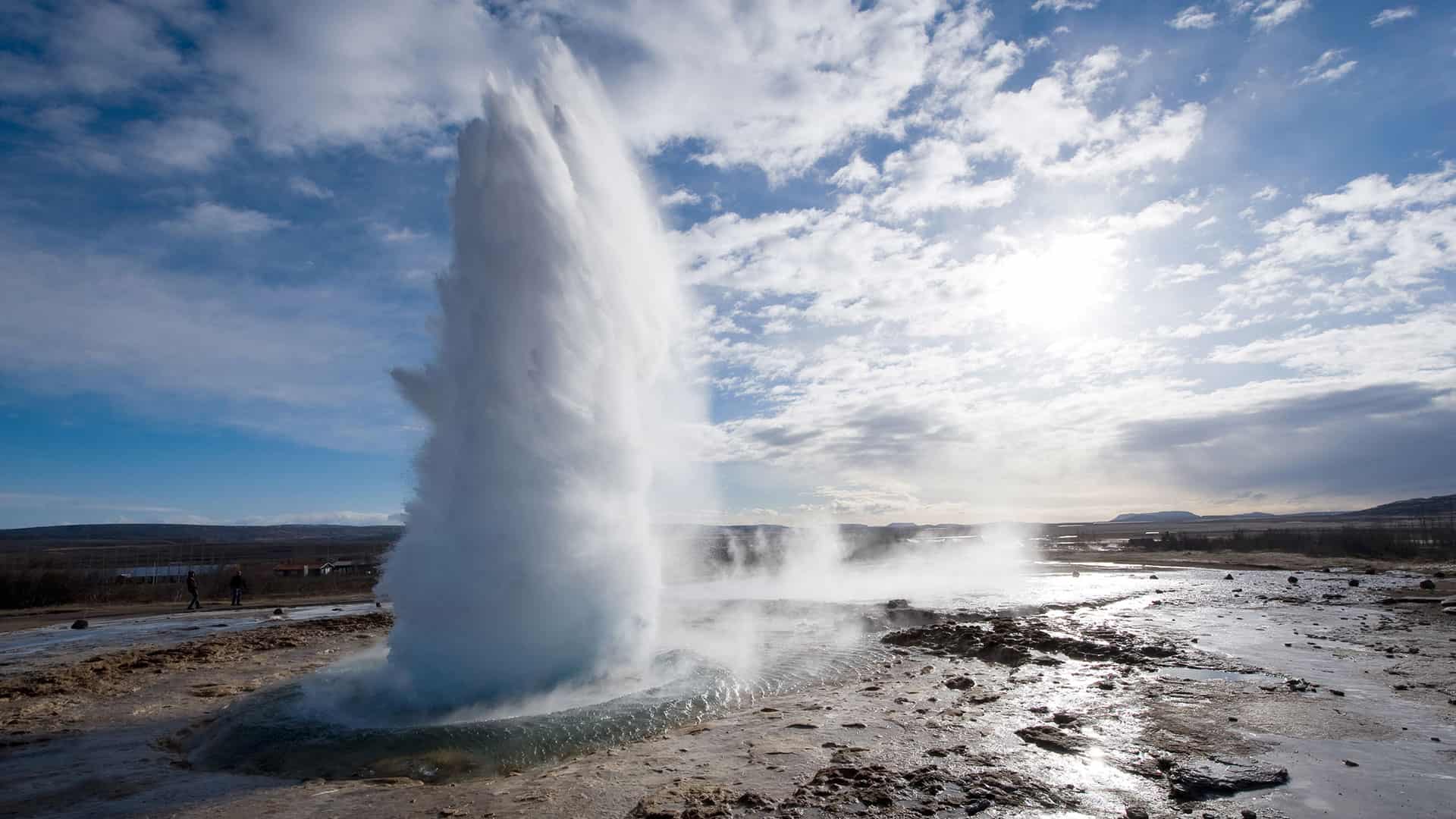 This geothermally active island halfway between Europe and North America is a land of many contrasts. Why not try the following on your Iceland trip:
Visit some of Iceland's many waterfalls, including Dettifoss, the highest in Europe
See an active geyser and steam rise out of the ground at Geysir
Go on a glacier tour or step inside one of the country's ice caves
Stop at the Jökulsárlón glacial lagoon and watch icebergs float by
Bathe in the warm, soothing waters of the Blue Lagoon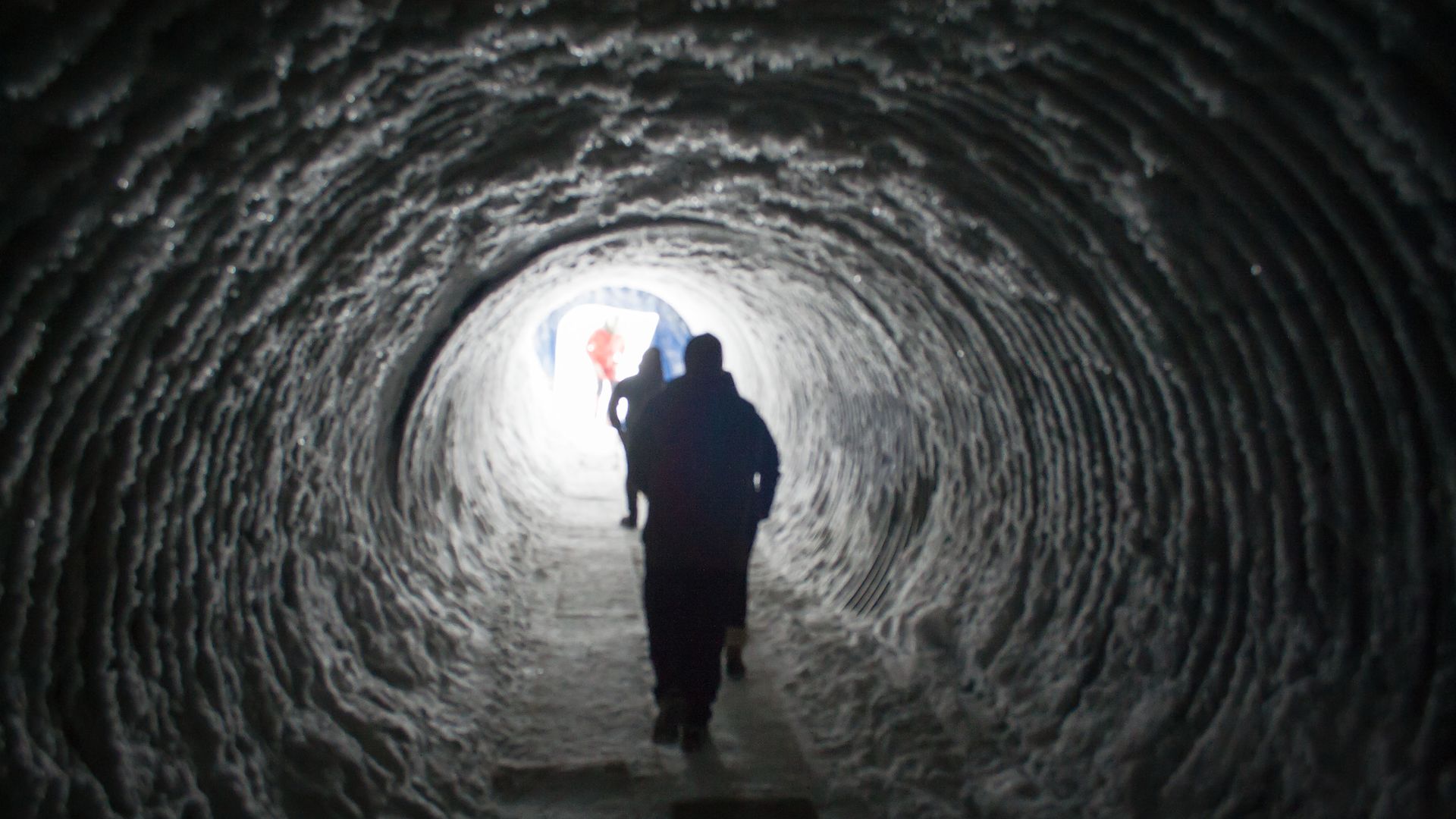 Iceland has something different to offer in every season too. In summer, you can experience the midnight sun and make the most of the long days. Whereas in the winter, you have the chance to chase the northern lights and see the country in its snowy costume.
---
---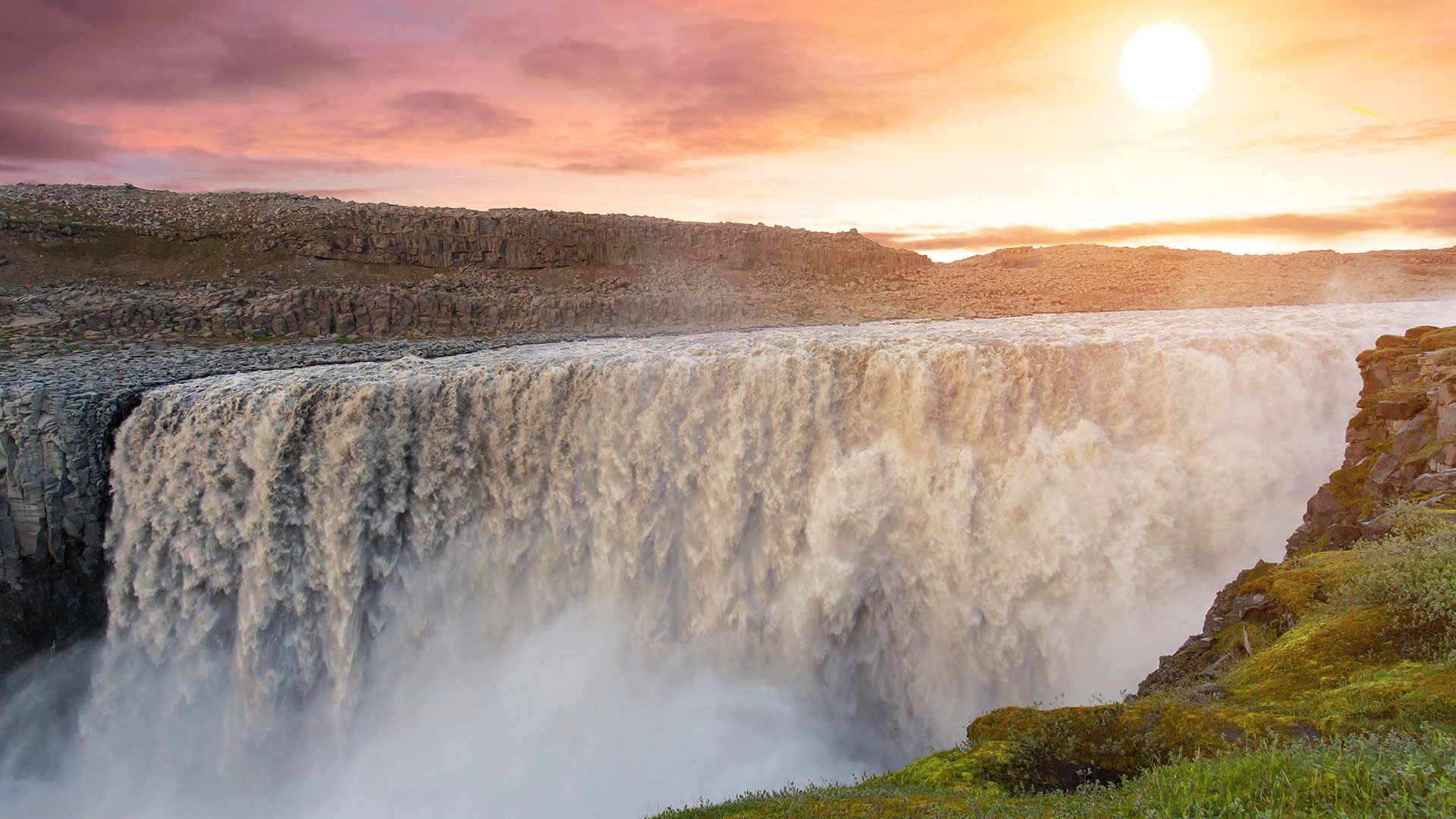 That said, Iceland isn't just about nature. You'll find that this nation of 350,000 people punches well above its weight. See an Icelandic band at Harpa, grab a bite at one of Reykjavík's food halls or enjoy one of the country's many cultural festivals.
Icelandic fish is incredibly pure and fresh and a must-try for any lover of seafood. Also worth sampling is skyr, a local soft cheese usually eaten like a yoghurt.
---
---
If you're feeling particularly adventurous, you may even wish to sample some of the more unusual local delicacies. These include hákarl (rotten shark), svið (cooked sheep's head) and harðfiskur (air-dried cod).
Iceland is also known for its language. The Icelanders are revered by their Nordic neighbours for documenting ancient Norse culture in the Sagas of Icelanders. Thanks to these sagas, there is a record of the Vikings' pagan beliefs and traditions.
When preparing for your trip, why not read one of these sagas in translation? Amongst the most famous and epic are Egils saga and Njáls saga.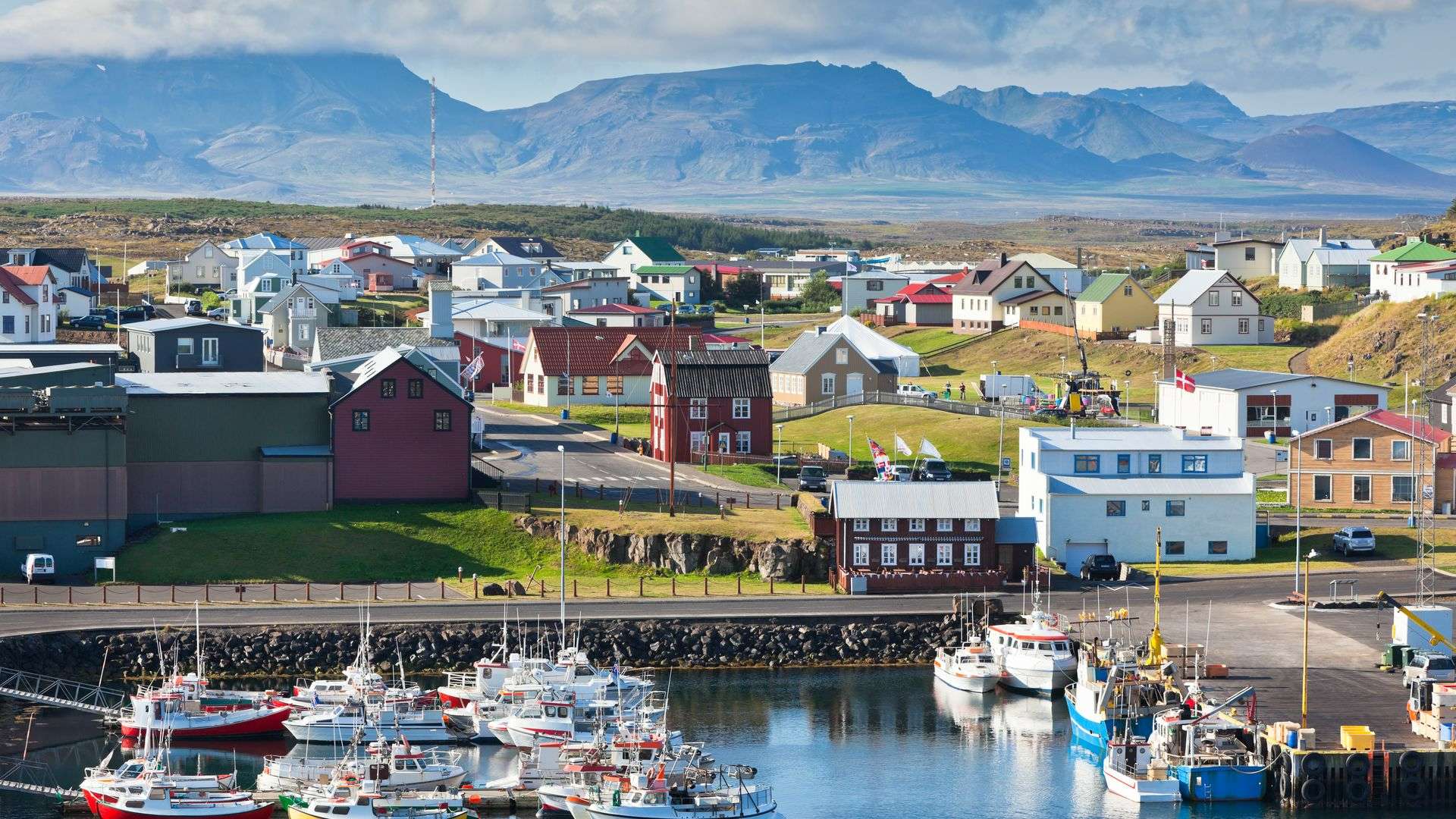 Walk in the shoes of the brave Norwegian settlers that arrived in Iceland in the Viking age. Retrace the steps of the characters featured in the Sagas of Icelanders. In Iceland, you'll feel history come to life.
---
---
Take in the stunning scenery, studded with majestic mountains, hidden caves and dramatic geothermal features. You'll easily see why Iceland's ancient settlers were firm believers in the supernatural.
Norway: Fantastic fjords
It's hard to talk about Norway without slipping into superlatives: everything seems to be the biggest, tallest, longest or deepest. Defined by its relationship with the sea, Norway has the longest coastline in Europe.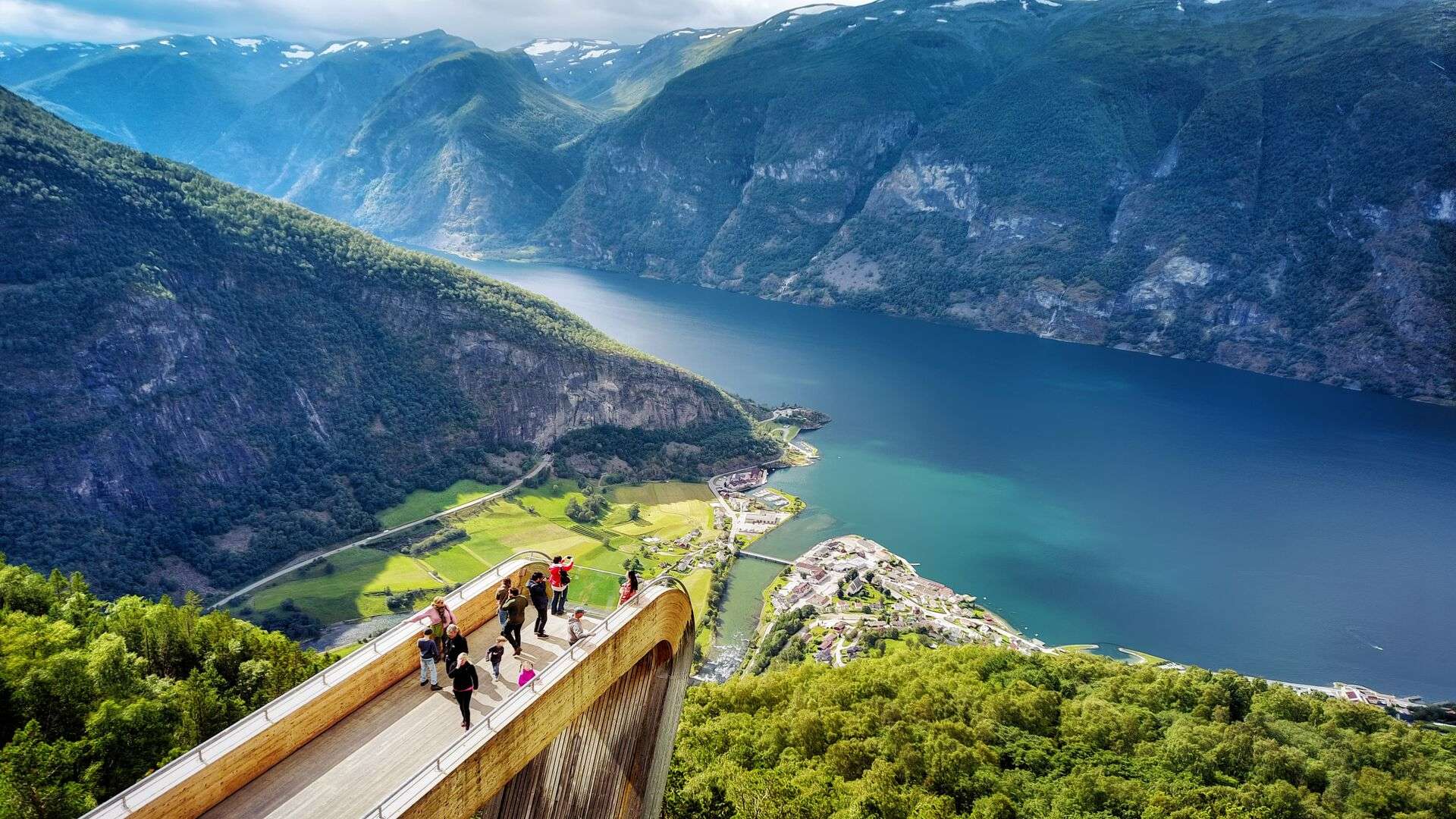 Norway is perhaps best known for its fjords. These deep valleys open to the sea are found all the way up the coast. You'd certainly be missing out if you passed up the opportunity to cruise along one of the country's most famous fjords, such as the Aurlandsfjord (pictured above) or Geirangerfjord.
---
---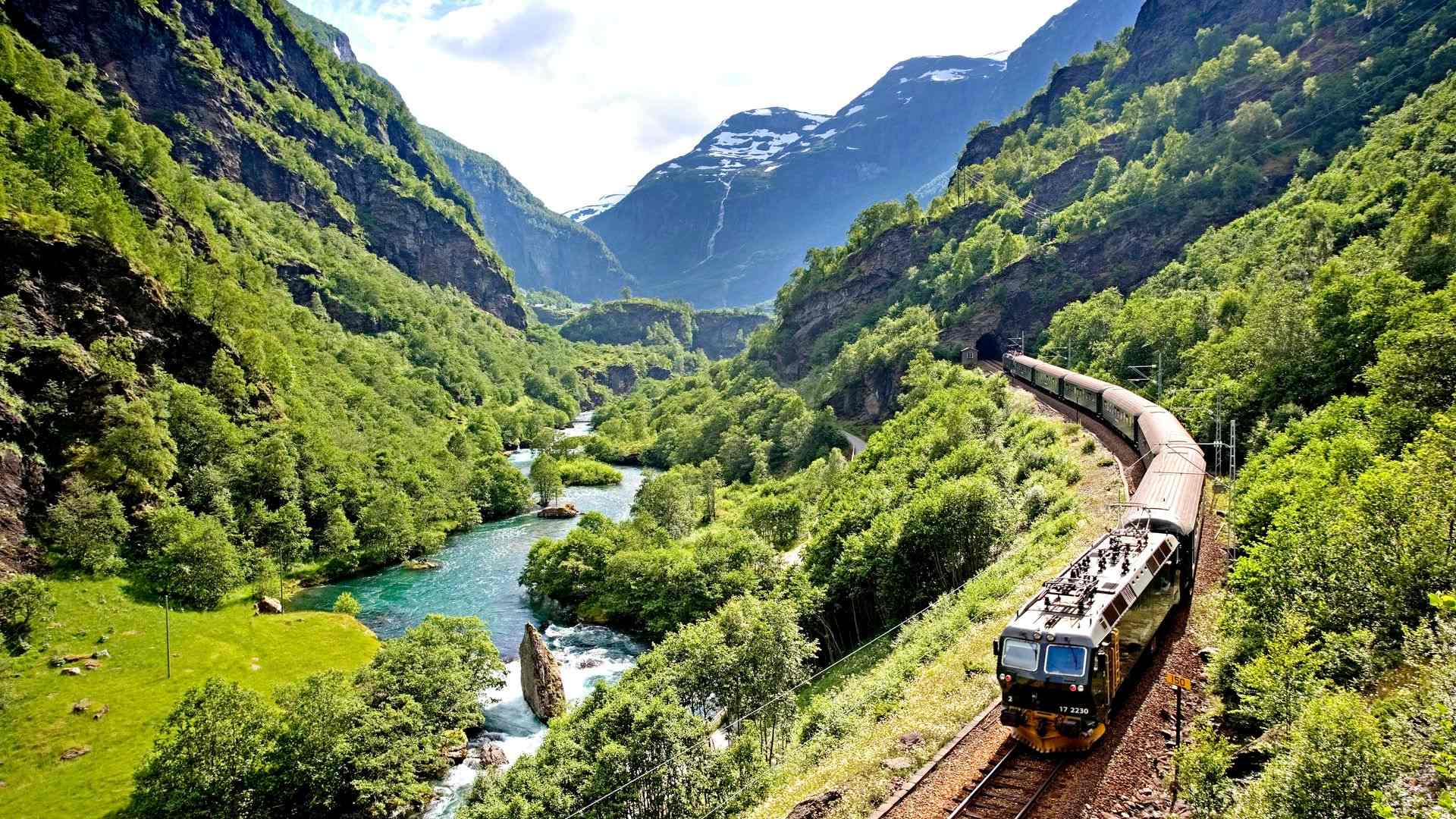 Come to Norway and experience its rich, mountainous landscape via one of the most spectacular railways in the world, Flåmsbana. Then cruise up the coast to the magnificent Lofoten islands, which are stunning in the midnight sun of summer.
---
---
You can even carry on up to Tromsø, Norway's northernmost major city. Here you can experience deep winter darkness, northern lights and the indigenous Sámi culture.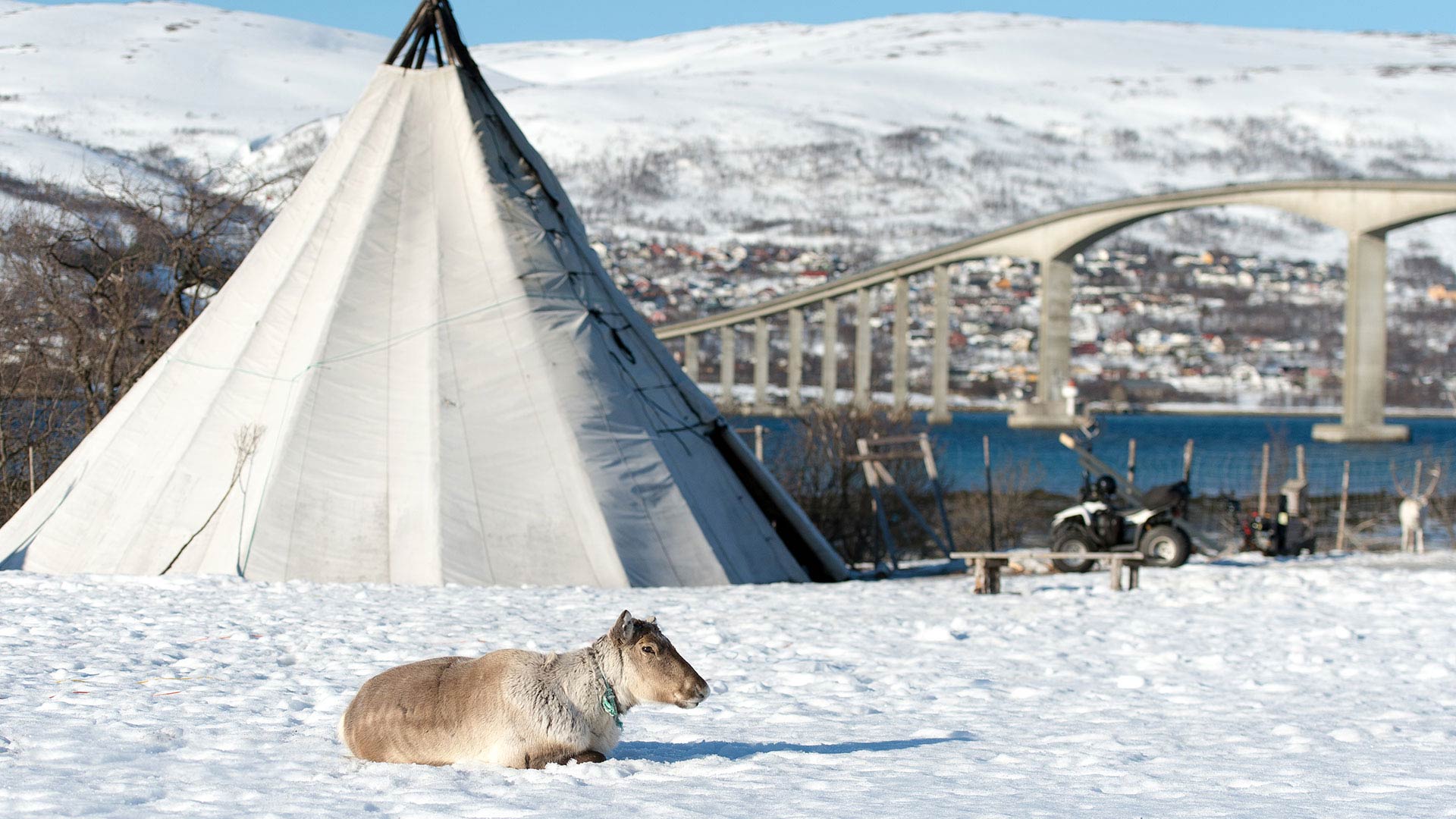 One of Norway's most famous exports is skiing. In wintertime, you may well see the locals take to their skis as a quick way to dash around town. If you feel like it, why not join in?
Of course, if you're a more seasoned skier, you can take to one of the country's many purpose-made slopes. The area around the city of Lillehammer in the southeast offers the best pistes.
---
---
Norway is studded with vibrant cities, from the capital Oslo in the southeast to Bergen and Trondheim further up the west coast. The country is still rural at heart, so even in the larger cities you'll often feel like you're in a quaint countryside town.
Sweden: Something for everyone
If you want to blend Nordic nature and cultural experiences, Sweden is an excellent place to visit. It's home to rich and varied landscapes, including lush forests, incredible islands and Arctic tundra in the far north.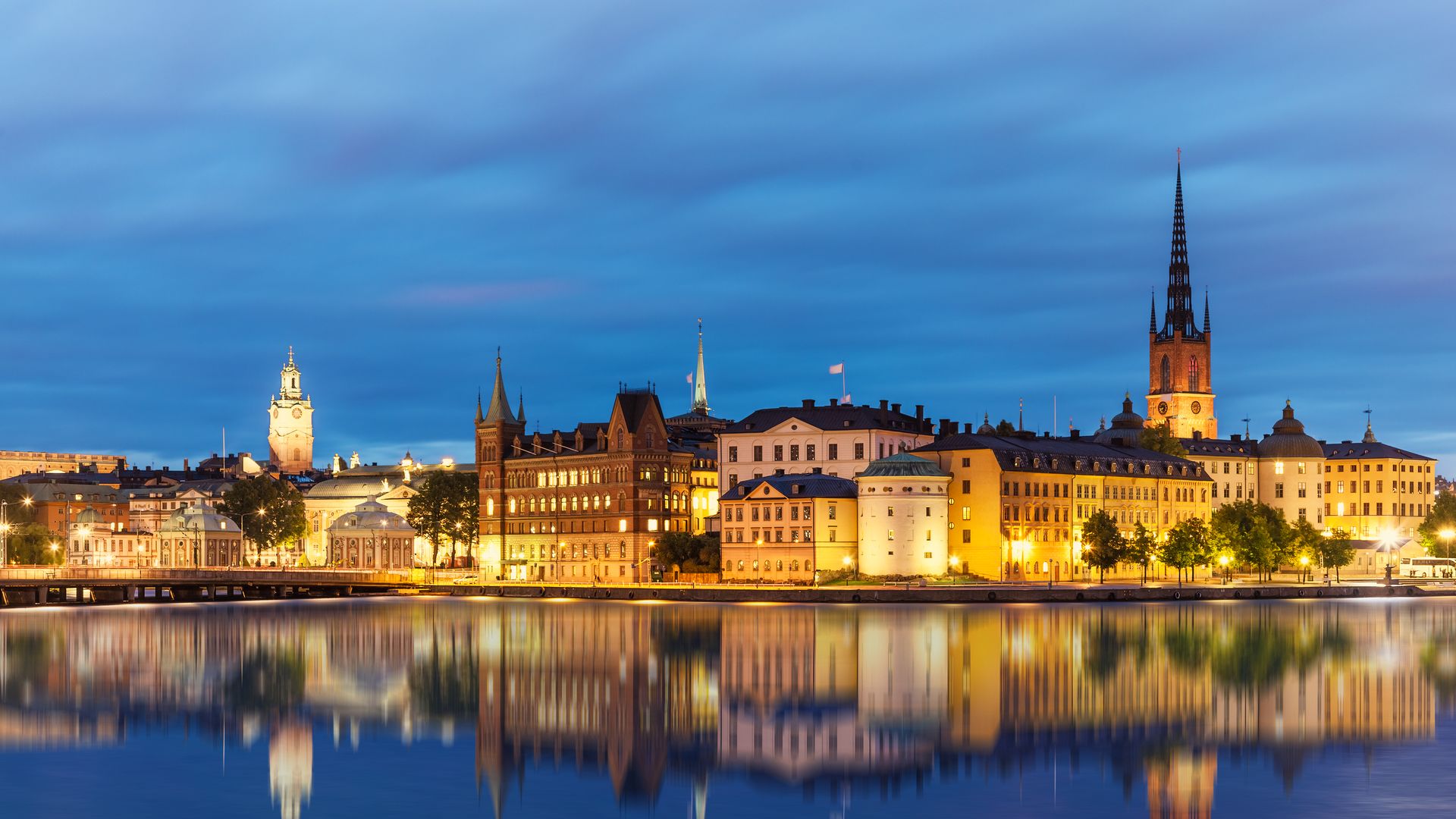 Sweden's urban areas are also a major attraction. Stockholm is the Nordic countries' largest city, calling itself "the capital of Scandinavia". You'll find plenty of things to see and do in Stockholm, including cool Nordic design, royal palaces and classical architecture in the Gamla Stan area.
Because of this diversity, Sweden is perfect for both laid-back summer holidays and winter escapes. Swedes themselves celebrate the passing seasons with various festivals.
---
---
Midsummer Eve is celebrated on 25 June. Confusingly for June, Swedes raise the Maypole and make crowns with local wildflowers. Then they feast on smoked salmon and sip akvavit, the local spirit, singing long into the bright night! Why not join in?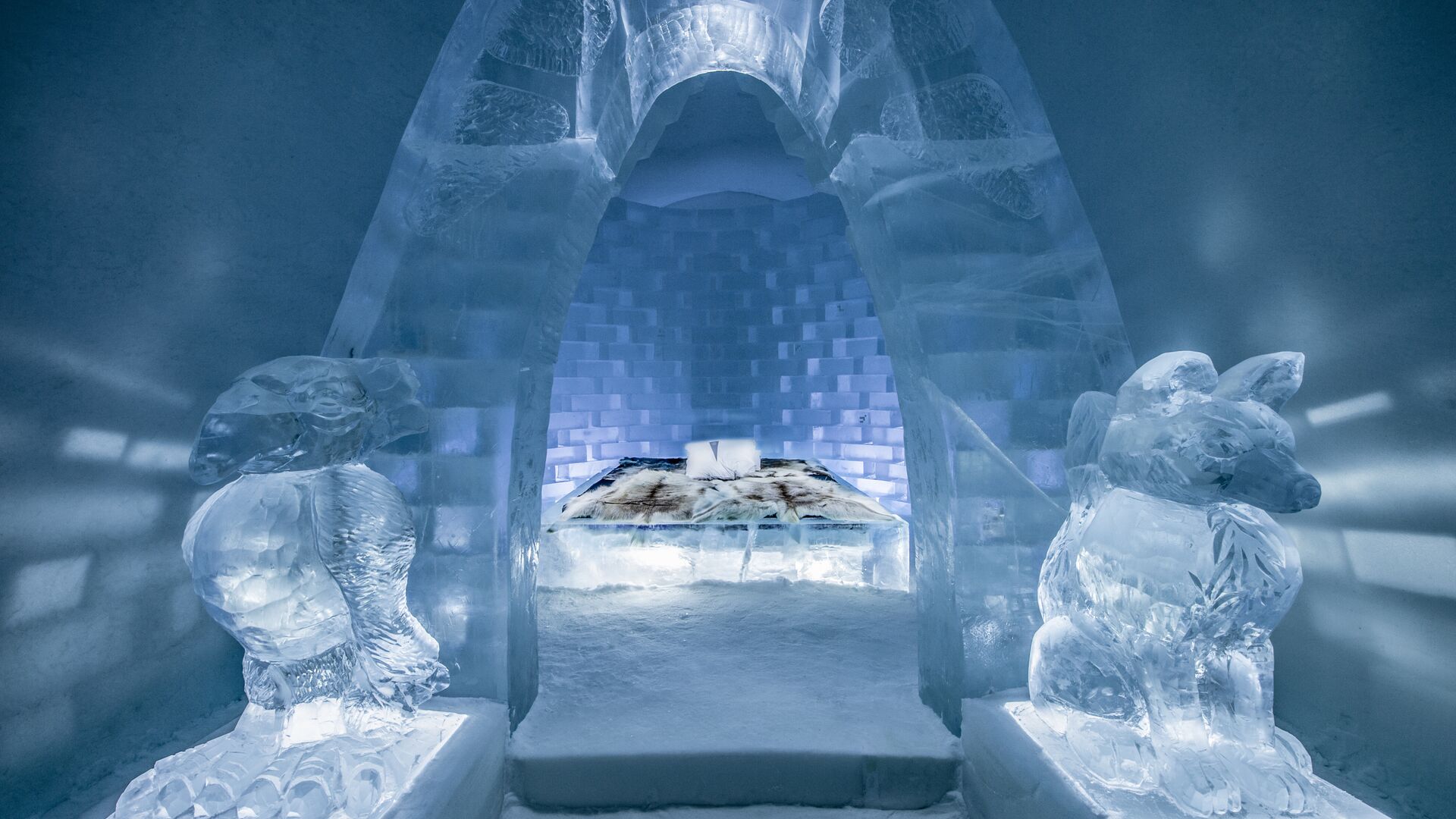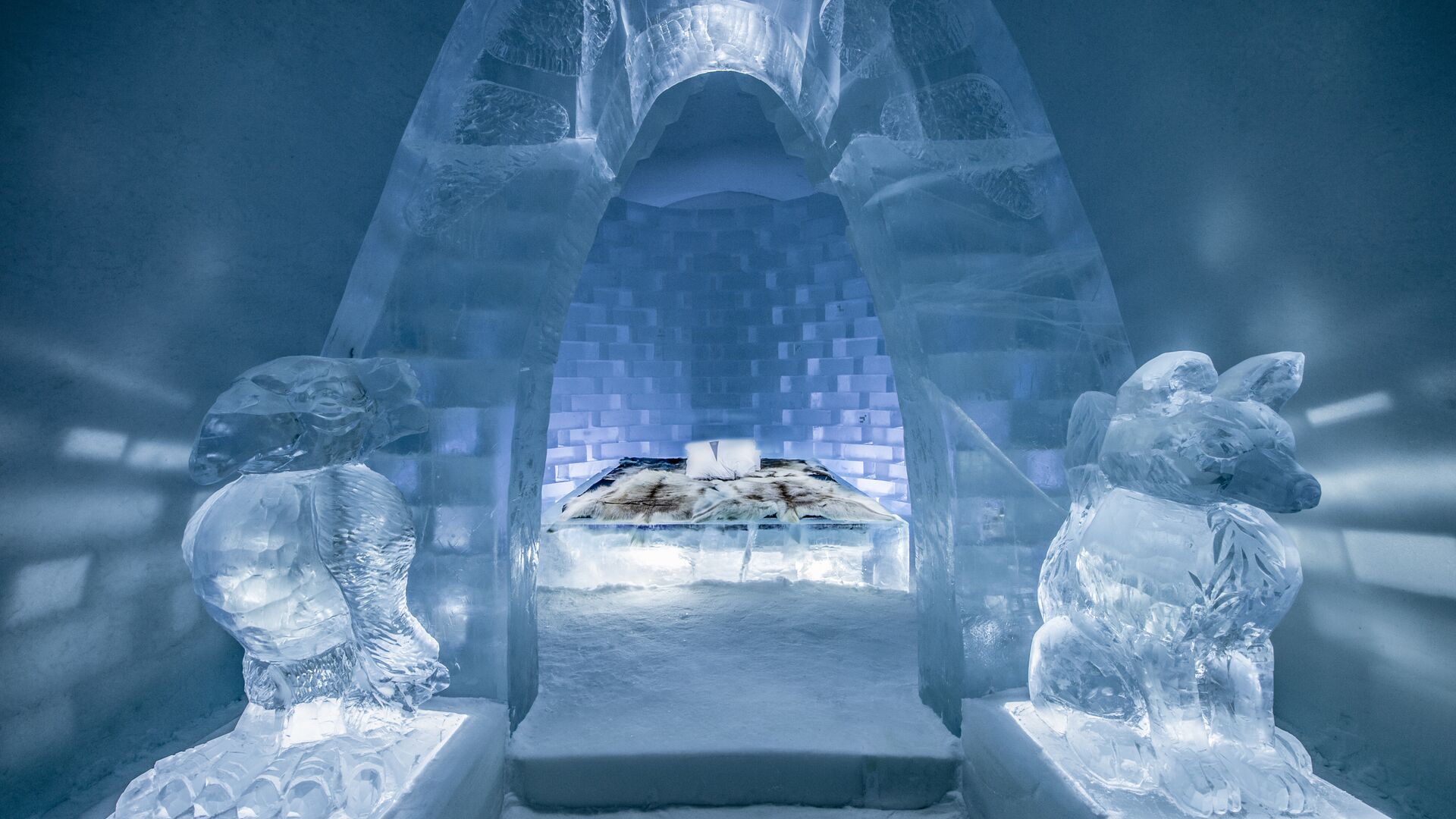 In winter, journey north of the Arctic Circle to Swedish Lapland and stay at the original ICEHOTEL. Here you can also experience indigenous Sámi culture, see reindeer and have the chance to chase the northern lights.
---
---
Sweden is famous worldwide for its meatballs, known locally as köttbullar med gräddsås. Try the real thing – they're definitely a step up from the ones at your local Swedish furniture shop!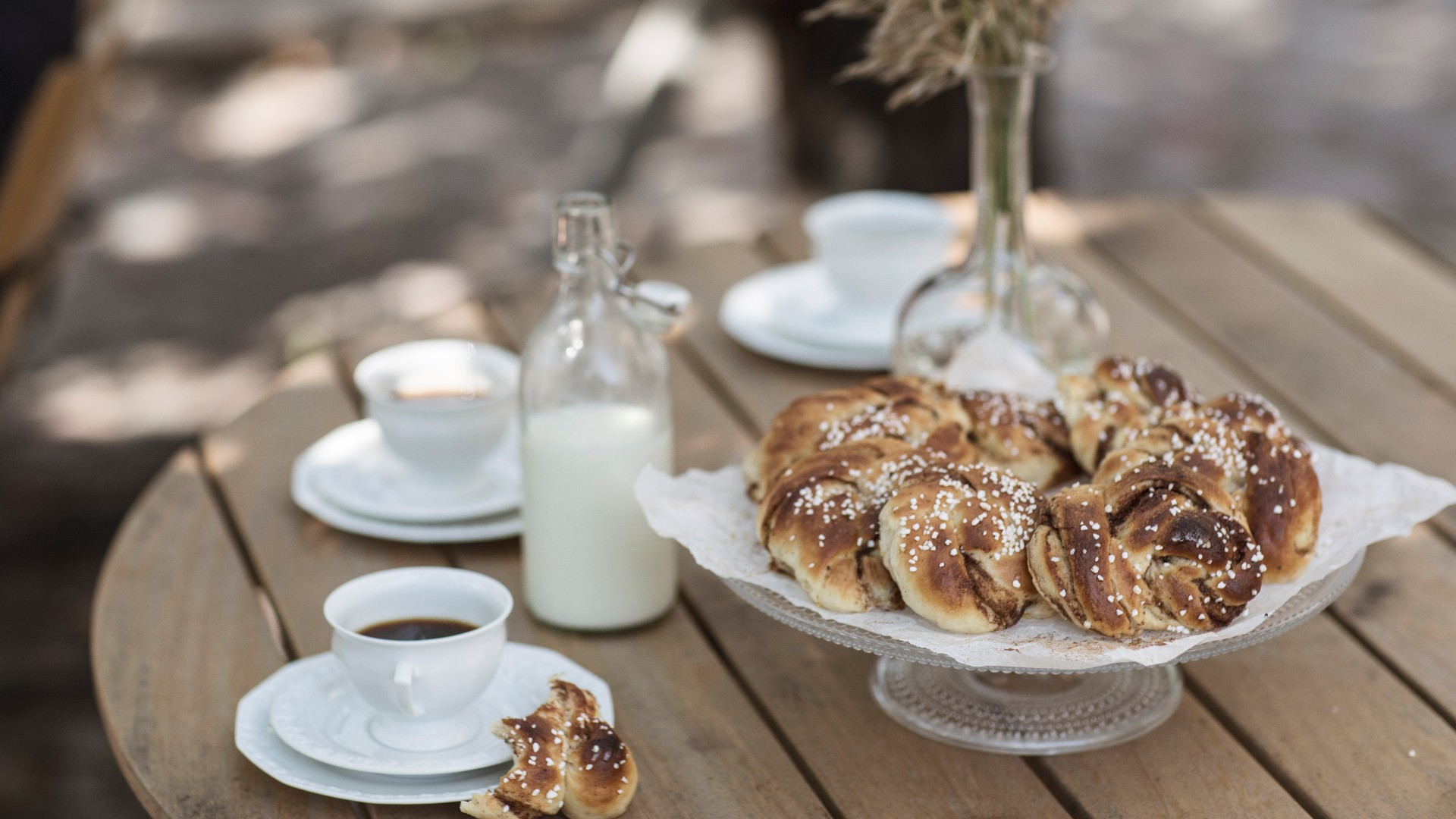 Other must-try food experiences include fika, afternoon coffee with cakes or pastries. Sweden has perfected the art of baking irresistible sweet treats. Try the fantastic cinnamon buns (see above) or kladdkaka, a gorgeously gooey chocolate mud cake.
---
---
Sweden's excellent transport infrastructure gives you more options for your trip. Be the master of your own journey on a Swedish self-drive tour, or skip the driving and relax on an independent train tour across Sweden.
Remote Nordic regions
The Nordic region is a place of extremes, both east to west and north to south. Find out about ice-covered Greenland, the westernmost Nordic nation. And if you're a true adventurer, you'll want to learn more about Svalbard.
Greenland: Awe-inspiring nature and Inuit culture
Look at a map and you can't help but notice the scale of Greenland, the world's largest island. Whilst it's not really the size of Africa (some maps distort the area of countries), it is a truly vast, unspoilt wilderness.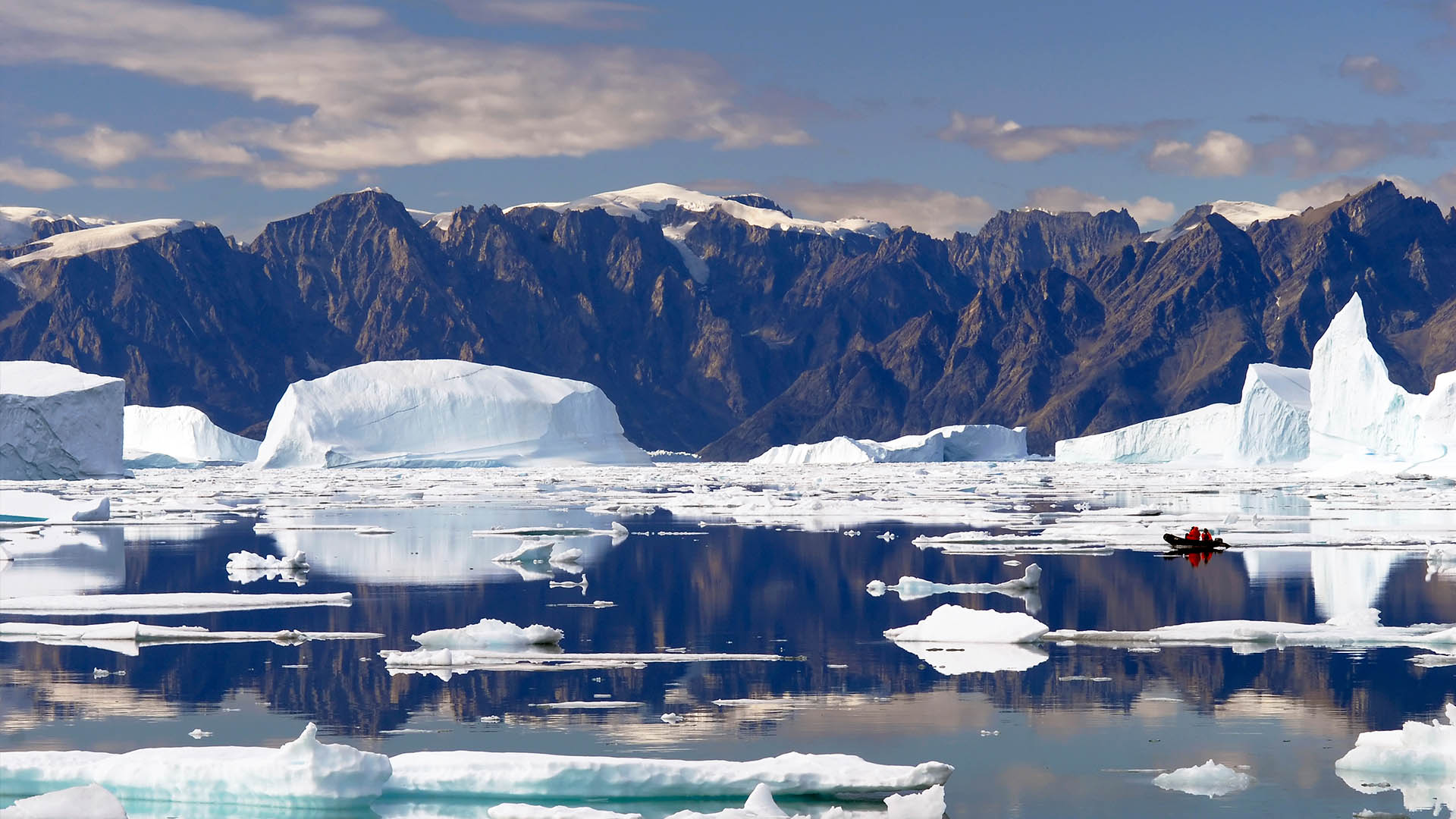 Erik the Red was the first European to discover Greenland in 986. He gave the country its somewhat misleading name, although the warmer medieval climate could explain his choice. He established a Norse settlement at Brattahlíð in the south of the country, which you can still see today.
Viking presence in Greenland lasted a few centuries, but as the climate grew colder once again, the colony failed. The entire island eventually came to be inhabited by Inuit peoples. Their way of life was more suited to the challenging climate.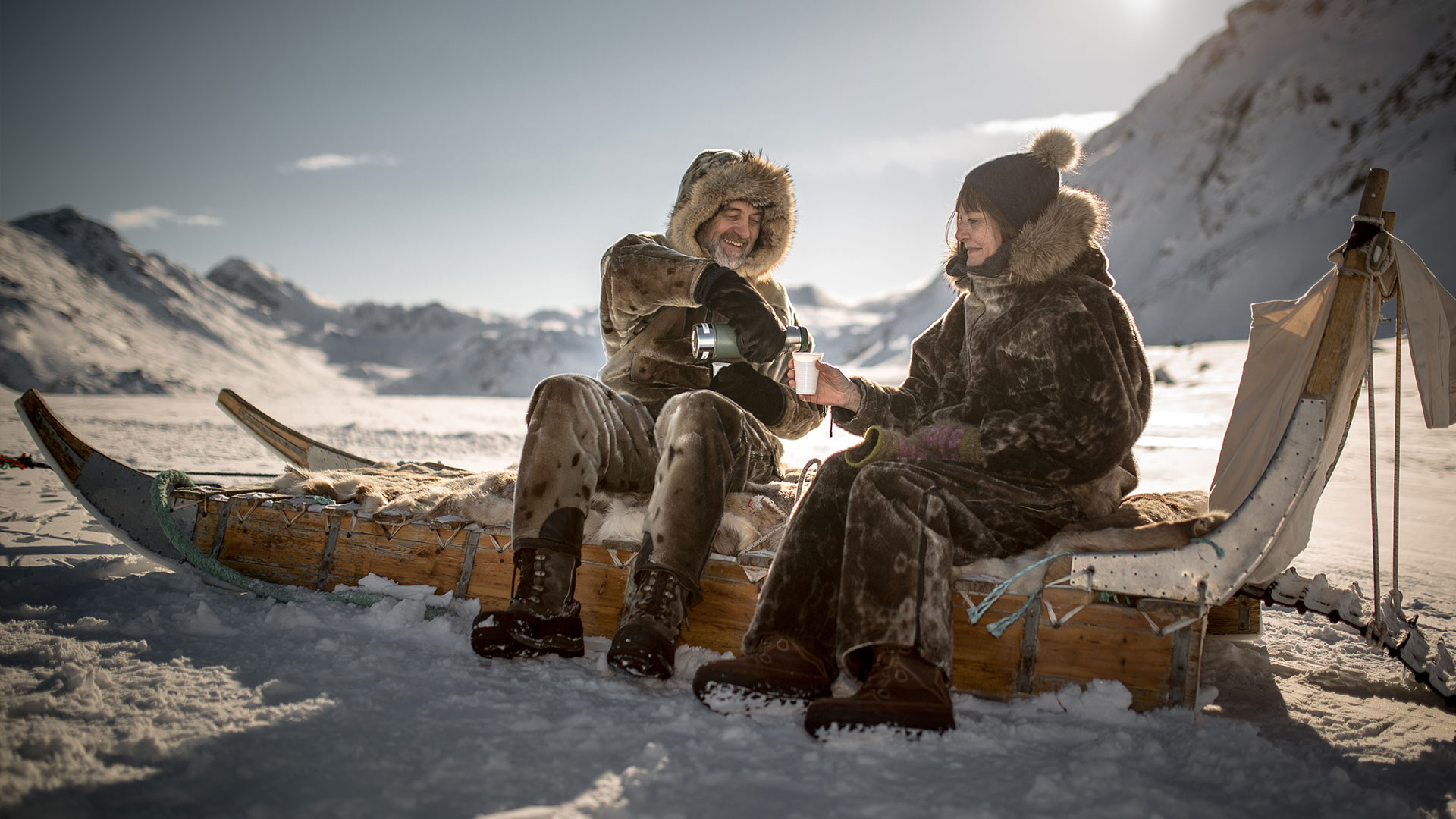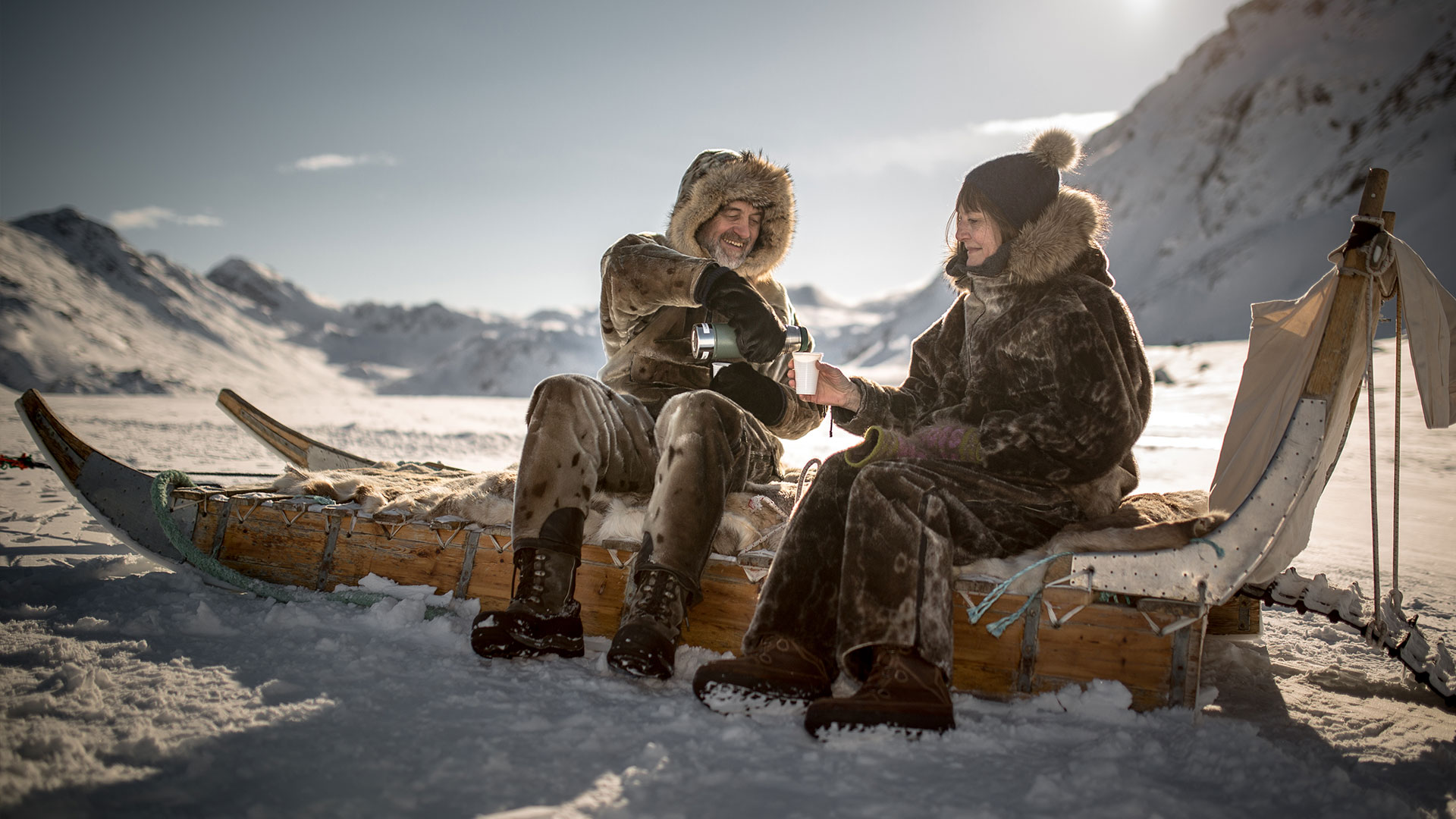 Today Inuit Greenlanders make up more than 90% of the population. Related to the other Inuit peoples of North America, they share a similar language and hunting traditions.
---
---
You might be wondering what there is to see in this boundless, never-ending landscape. The massive ice cap, pristine and white, is a sight to behold. Then there are gigantic glaciers, such as the Eqi glacier, that calve icebergs straight into the sea.
Greenland also offers you the chance to experience Inuit culture such as dog sledding. In the evening, sip on a spirit cooled not by an ice cube, but a chunk of pure iceberg.
---
---
Amongst Greenland's natural marvels are animals such as seals, whales and walruses. The best known icon of the country though is undoubtedly the polar bear. This majestic creature decorates the country's royal coat of arms.
Greenland is a place that stays with you. Its endless Arctic landscape and local Inuit culture combine to offer a very different kind of travel experience.
Svalbard: Norway's final frontier
Way above the Arctic Circle, this remote group of islands marks the northern limit of Norwegian territory. If you're the adventurous type, a trip to Svalbard offers a plethora of Arctic experiences.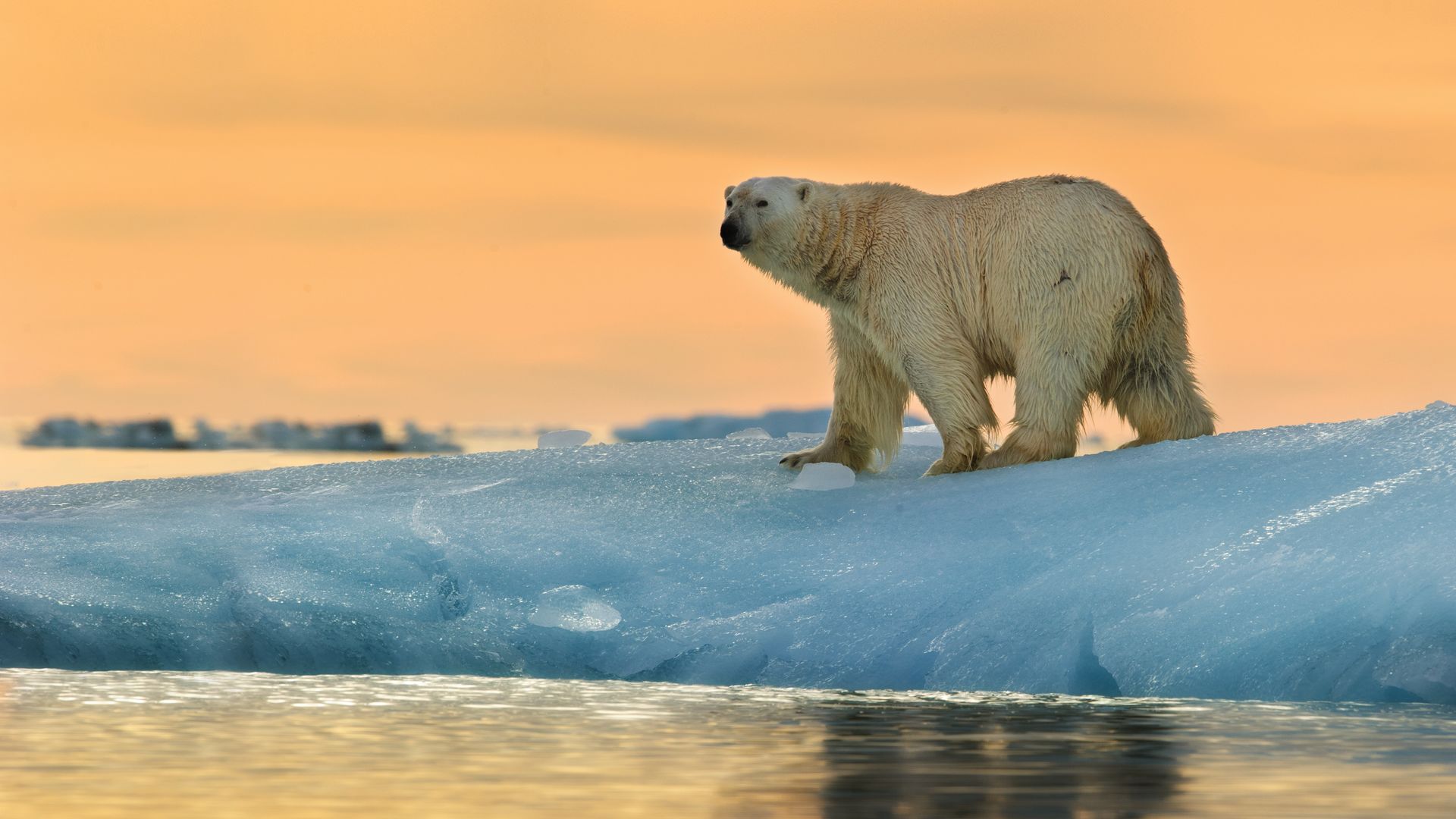 Svalbard's landscape is dominated by frozen tundra and majestic snow-covered mountains. Seals, walruses, dolphins and whales all swim in the seas around the islands. Meanwhile on land, you have the chance to see 2 iconic local species: the Arctic fox and polar bear.
---
---
The unusual history of Svalbard means it has a unique status. The islands were only officially made part of Norway in 1920. Since then, they have seen tradesmen and industrialists from all over the world set up shop thanks to the Svalbard Treaty.
You can still see signs of Svalbard's Russian legacy – including a Russian Orthodox church and Lenin statue – in the town of Barentsburg. In Longyearbyen, the largest town and capital, Norwegian culture is predominant.
Longyearbyen is located on Spitsbergen, Svalbard's largest island. The town is home to all of Svalbard's main facilities and cultural attractions, including the Svalbard Museum and Huset restaurant.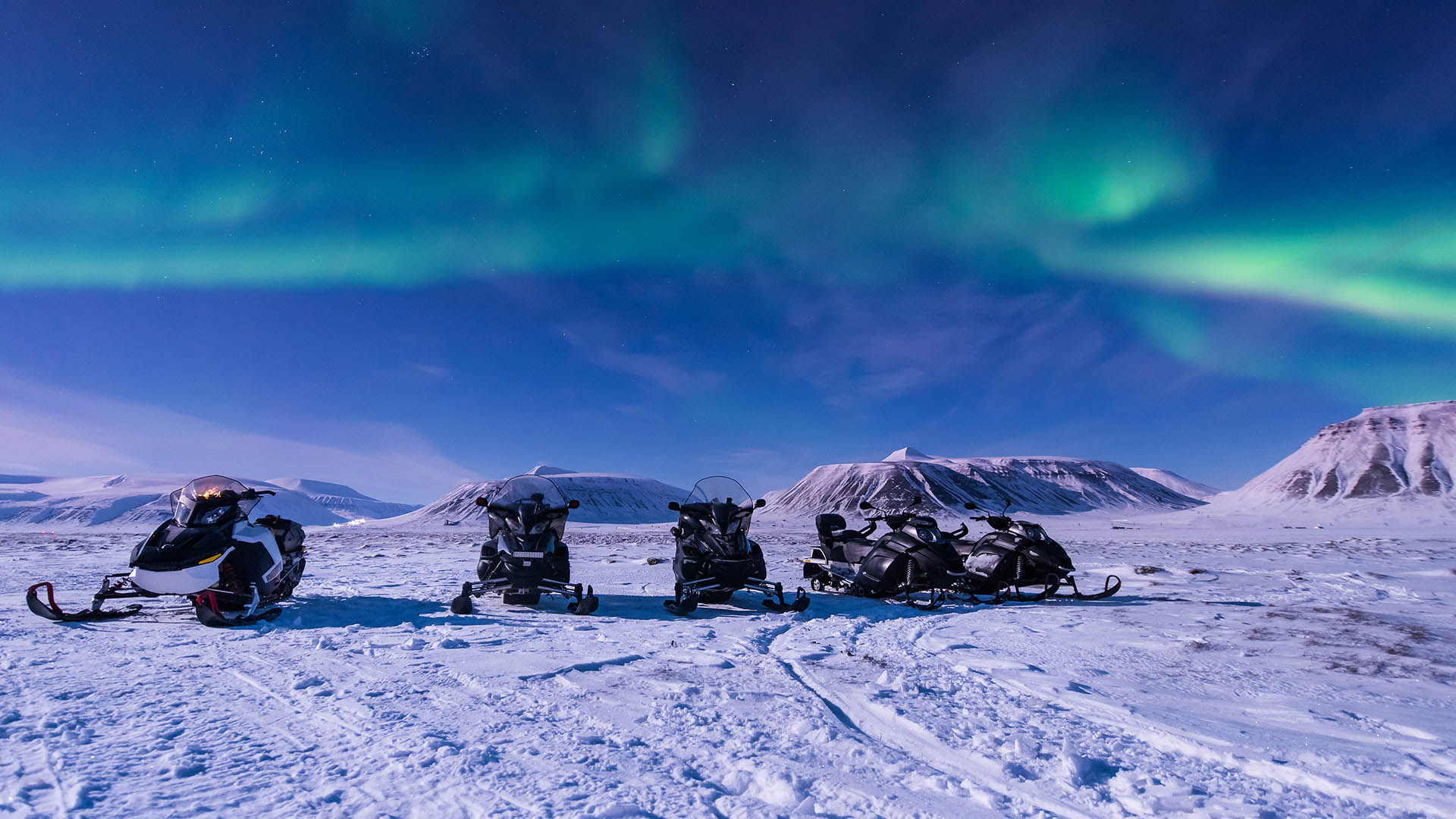 Once you've seen Longyearbyen, why not set off on a snowmobile adventure to Isfjord Radio? After that, you can join a dog-sledding expedition and get right into the wilderness of Svalbard.
---
The Nordic countries are a remarkable group of nations to visit. Whether it's unspoilt nature, fantastic food or interesting culture you're after, you're bound to find something to suit you.
What's more, there are lots of different ways to travel around and discover the Nordic region. You can visit them one at a time, or combine them all into one trip. Explore our multi-destination tours to see your options.
This safe part of the world is perfect for road trips. A self-drive tour means you can go wherever you like, at your own pace. We can set up your itinerary, so all you need to do is choose your soundtrack and enjoy!
If you prefer to skip the driving, why not go by train and cruise? Scandinavia offers some of the most awe-inspiring rail routes anywhere in the world. And a coastal cruise allows you to reach far above the Arctic Circle for a truly unique adventure.
Guided small group tours are a great option if you'd like to meet like-minded travellers and you don't want to drive. Or if you prefer to travel in a group of your own, you can opt for an exclusive privately guided tour.
Nordic Visitor gives you the flexibility to travel in any of these ways. Browse our dozens of itineraries to find one that suits your tastes, or contact one of our travel consultants to tailor your trip.