If you're planning to visit Helsinki, Finland's capital city, you'd be remiss to not make a side trip to Tallinn, Estonia.
Located just 70 km (43 miles) south of Helsinki across the Baltic Sea, it takes only 2 hours to get to Tallinn by ferry. Given the short travel distance, it's not surprising that the Estonian capital city shares a lot in common with its Scandinavian neighbours.
As a city with an eight-hundred-year-old history, Tallinn is a patchwork of cultural influences from both Eastern and Western Europe. Though the country is considered one of the Baltics, and is bordered by Russia and Latvia, the Estonian language is most closely related to Finnish.
What's more, Estonia was part of Denmark in the 13th and 14th centuries, with some parts of the country remaining under Danish rule until the 17th century. Even the name Tallinn in Estonian — taani linn — means "Danish town". Despite all the Scandinavian connections, this east-meets-west city has a unique style all its own, which you'll discover with a little exploration.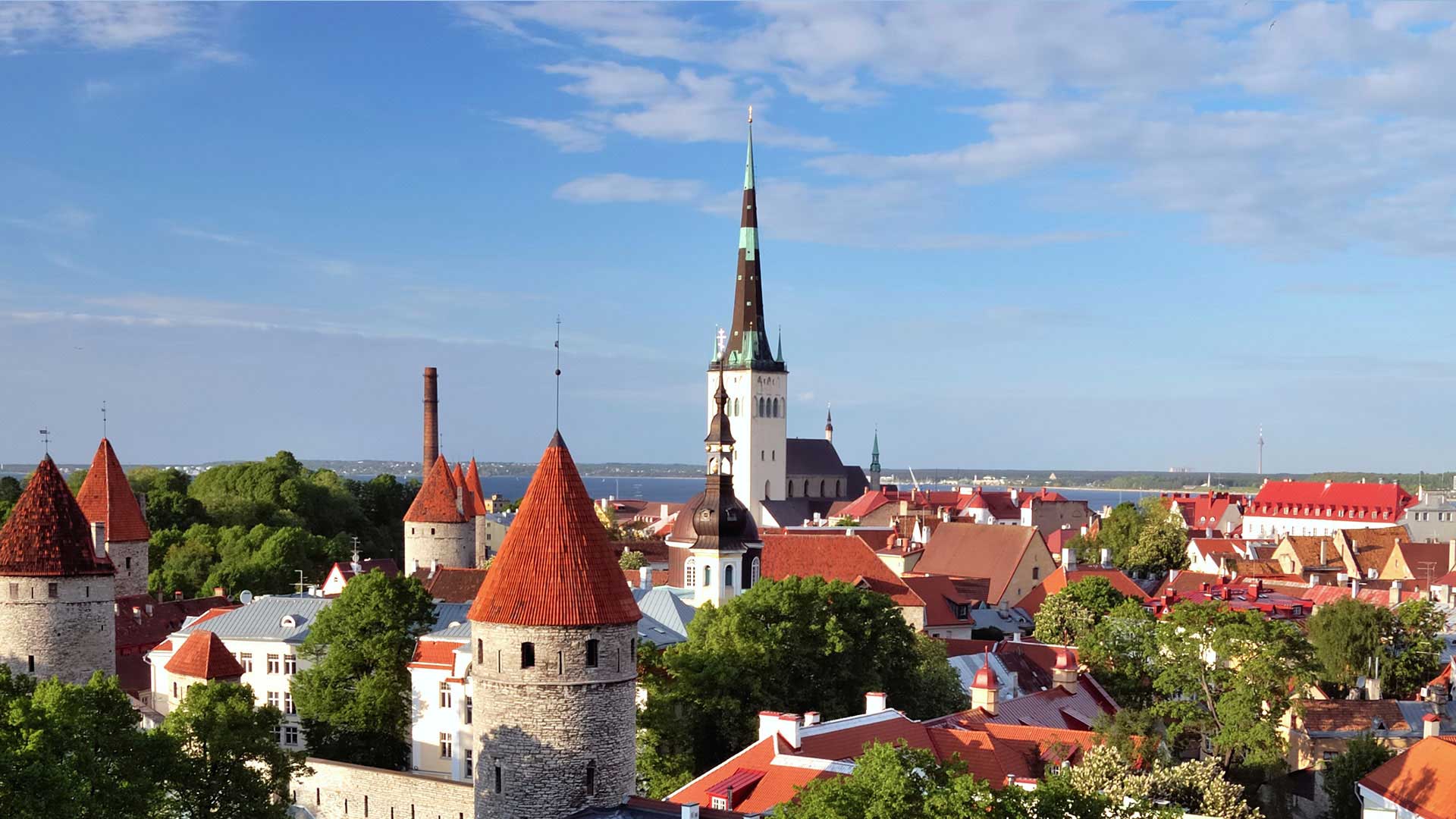 The historical heart of Tallinn is the medieval old town, Toompea, which was built between the 13th and 16th centuries, when Tallinn was a thriving Hanseatic port. Today the entire quarter is a UNESCO World Heritage site and is without question the city's biggest attraction.
With its cobbled streets, narrow alleyways, half-hidden courtyards, colourful medieval houses and extravagant churches, this hilltop neighbourhood is the perfect place to spend a day. And the fact that it's all neatly packaged within a mostly-intact city wall and dotted with guard towers gives it an extra dose of fairytale charm.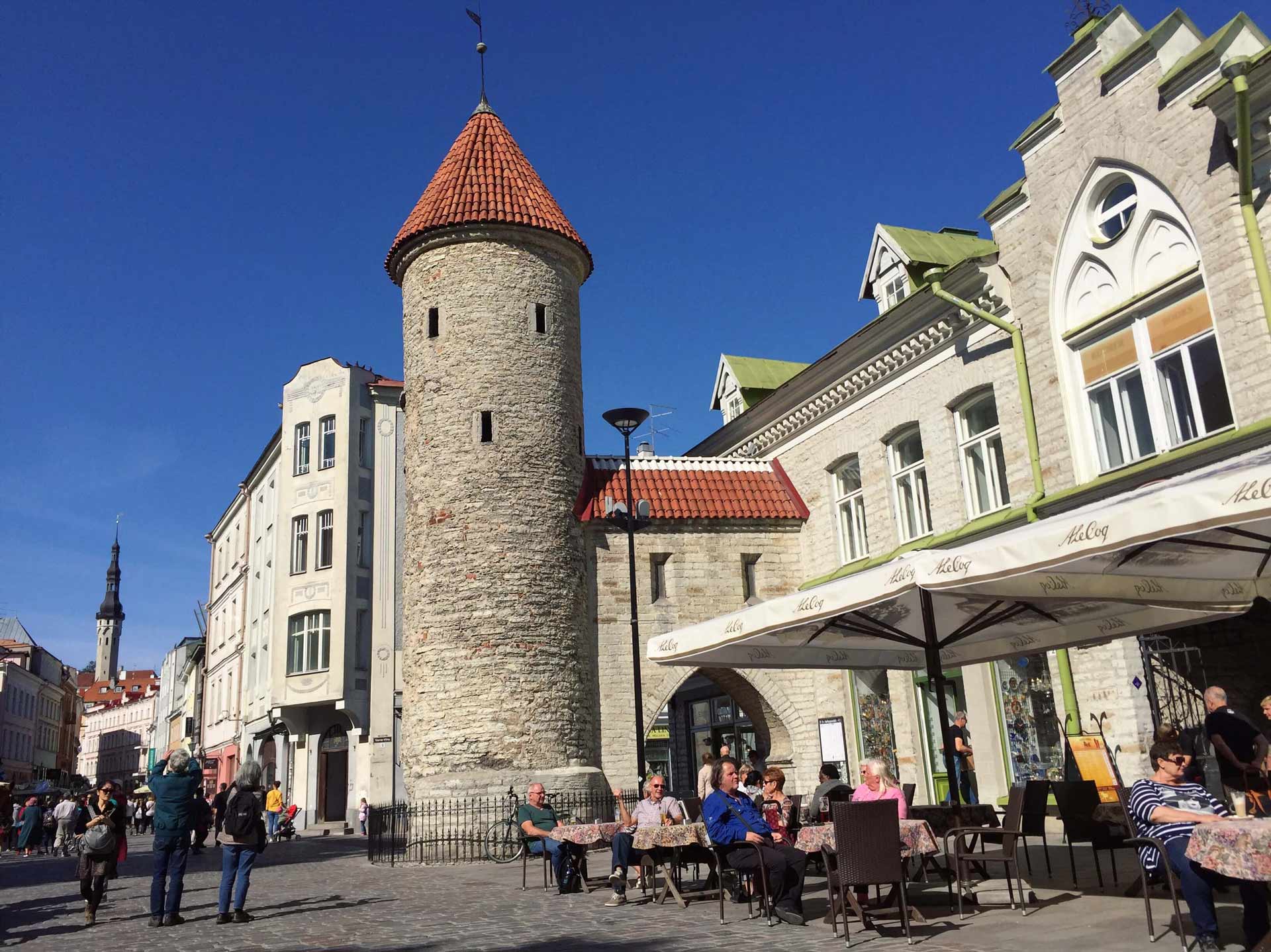 Within the walls you'll find the Toompea Castle, the seat of Estonian government, as well as numerous cosy cafés (many with free Wi-Fi!), charming shops, restaurants and small museums. The lower part of Old Town beyond the wall is also a great area to explore with its lovely parks.
Nordic Visitor's own Sigrid, who is often the first voice and face to greet visitors at our Iceland head office, is herself a native of Estonia. In her years attending the Tallinn Ballet School, she learned all the hidden nooks and crannies in Toompea and can easily list a few of her personal favourites:
"I love to stroll around the old streets with their lovely coffee houses and restaurants and explore the narrow passages, like Katariina käik (St. Catherine's Passage) and Saiakaik, "The White Bread Passage" (the smallest street in Tallinn). And for great city views, I go up to the Patkuli viewing platform." - Sigrid, receptionist and Tallinn expert
Sofia, a travel consultant at our Sweden office and recent visitor to Tallinn, recommends paying the small fee to go up and walk around the old wall to really appreciate the city's history: "Around the old wall, it sometimes feels like you are back in the Middle Ages. The Old Town in Tallinn is big but still has all these narrow streets, so you should take at least one day to fully enjoy it."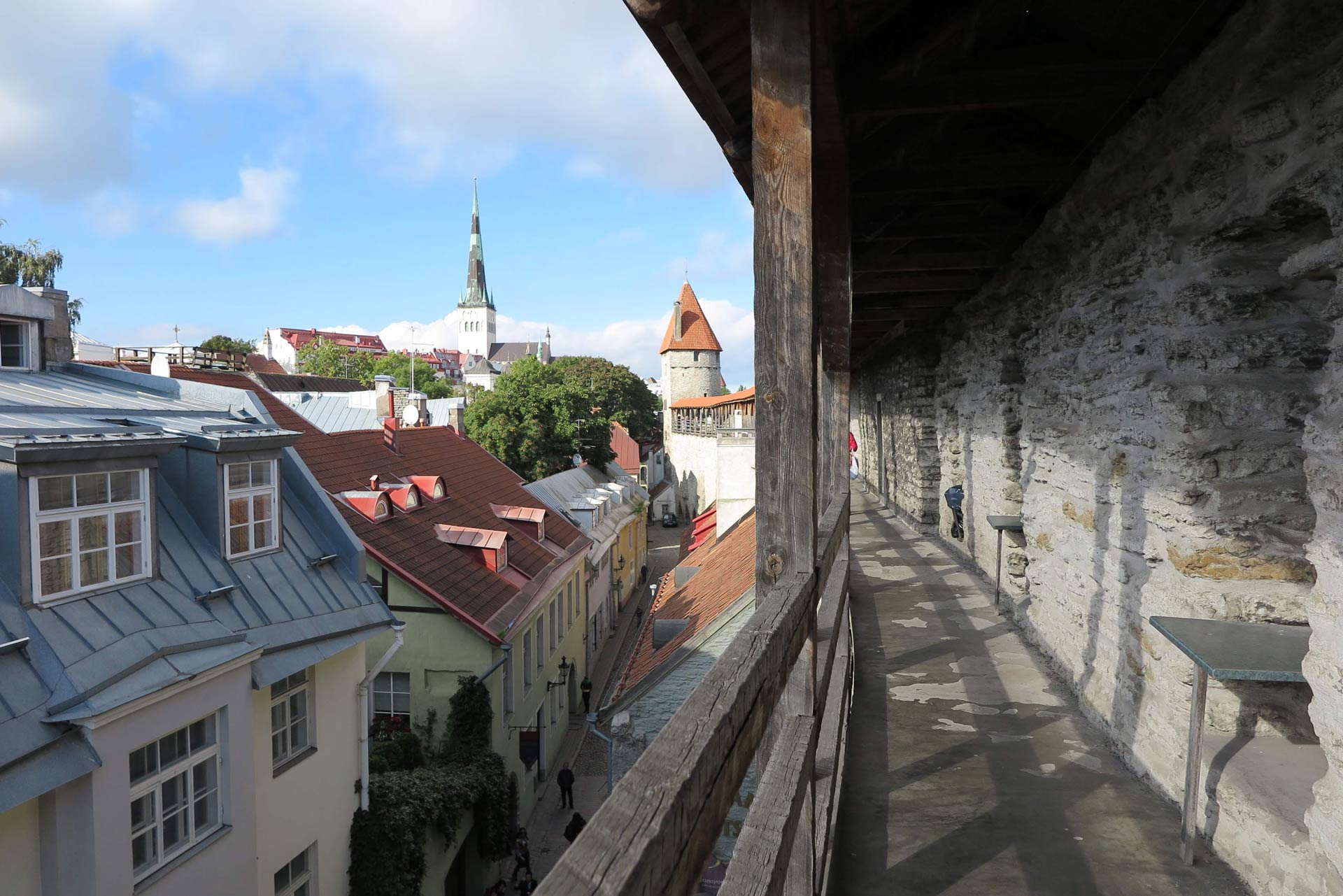 If you have more than a day to spend in Tallinn, there are other areas of the city that are well worth a visit. For a glimpse at the city's Soviet days, check out Vabaduse Väljak (Freedom Square).
Or stray a few kilometers from the city centre to the elegant Kadriorg district, a throwback to the time when Estonia was ruled by Russian Tsars. Here you'll find the baroque Kadriorg Palace, commissioned by Peter the Great in the 18th century, along with the ultra-modern Estonian Art Museum (KUMU).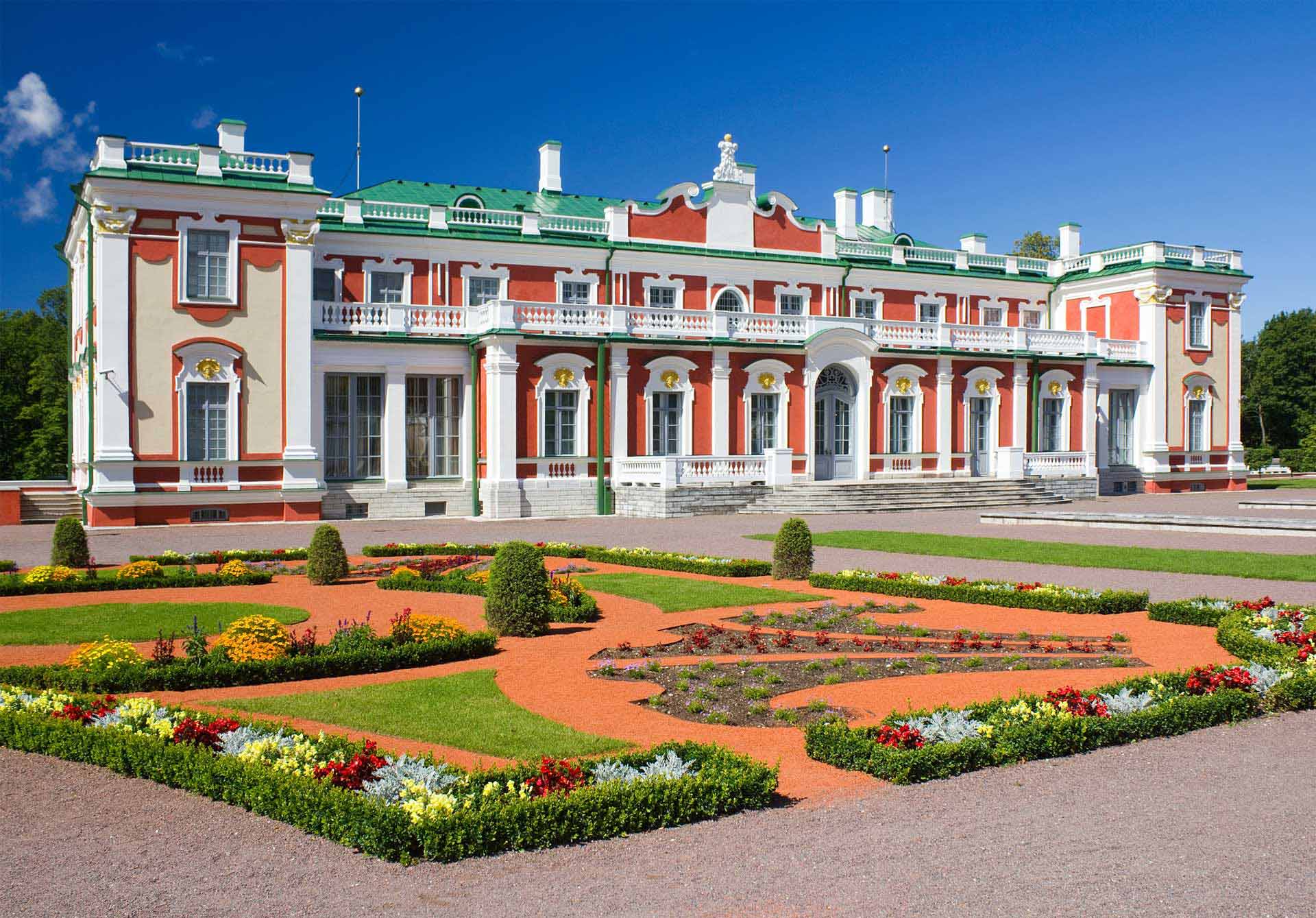 For contemporary Estonian culture, the Telliskivi Creative City near the city centre is a great place to check out bohemian cafes, vintage shops, Estonian design concept stores and plenty of cool street art.
Nearby, the Balti Jaam railway station has a large and modern indoor-outdoor farmers' market to tempt your taste buds. Pro tip: try something with fresh dill, an Estonian specialty, or take home a small jar of local honey. And don't forget to nosh on the delicious Estonian rye bread and indulge in sweets from Kalev, Estonia's oldest chocolate factory.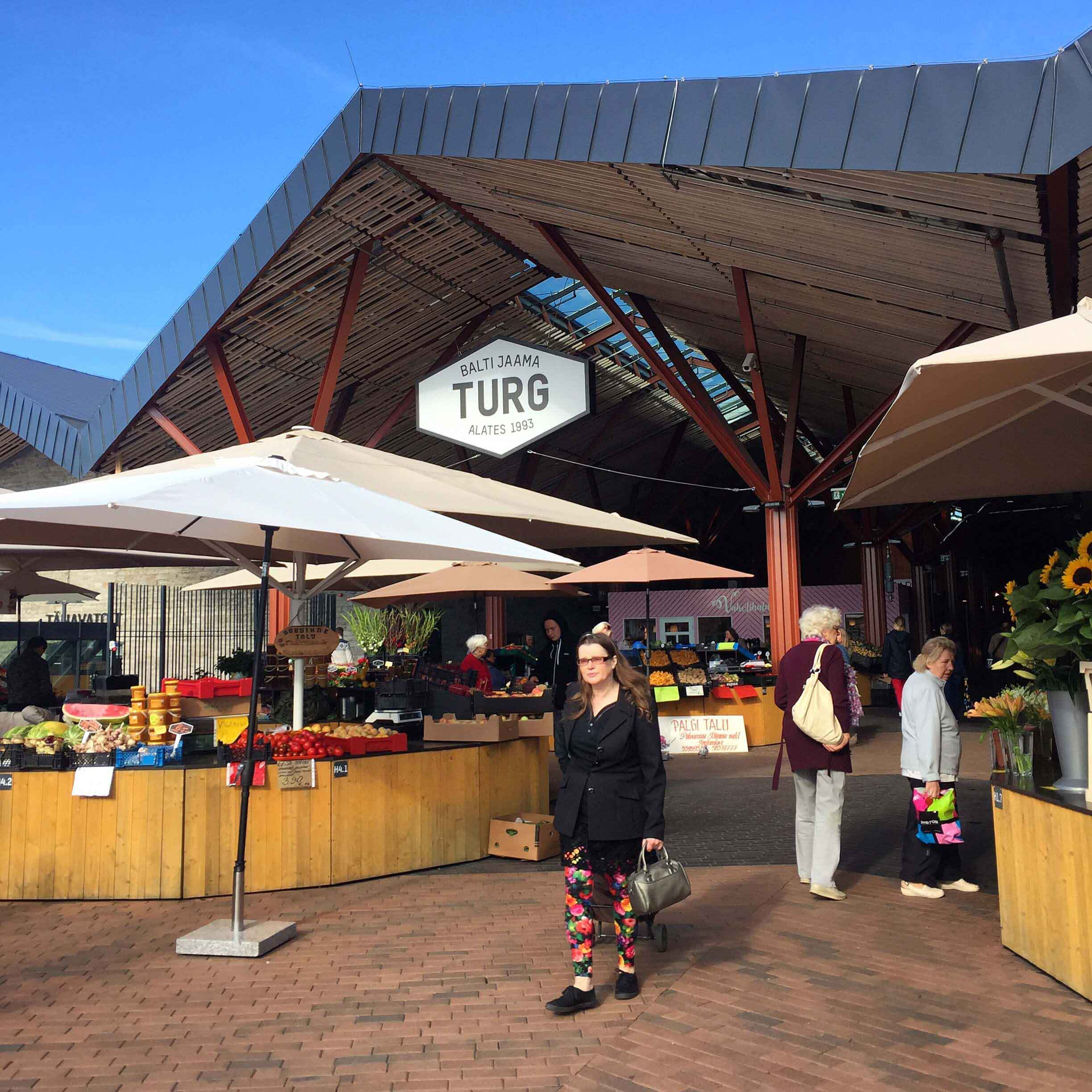 If all this food talk is making you hungry, take some dining tips from our Nordic Visitor Tallinn explorers. Kolbrún, a travel consultant in our Norway team and fellow Tallinn lover, recommends trying one of the tucked-away restaurants along the street Rataskaevu in Old Town. Sigrid adds that Bogapott (a ceramic studio, shop and cafe) and the medieval-themed restaurant Olde Hansa are among her top picks.
With so much to see — and taste — in Tallinn, you'll be glad you made a detour from Helsinki.
---
Ready for your trip to Tallinn? Experience this charming city along with Helsinki and Stockholm on Nordic Visitor's Capitals of Scandinavia & Baltic Cruise combo tour. Or get in touch with our friendly travel experts to tailor one of our Scandinavian holidays with extra nights in Tallinn.