The Norway in a Nutshell trip is full of fun surprises, especially on the Flåm Railway leg of the journey.
---
The Flåm Railway (Flåmsbana) — part of the Bergen Railway connecting Oslo to Bergen — runs about 20 kilometres through the mountainous Flåmsdalen valley, replete with views of trickling waterfalls, little wooden farmhouses and rugged peaks.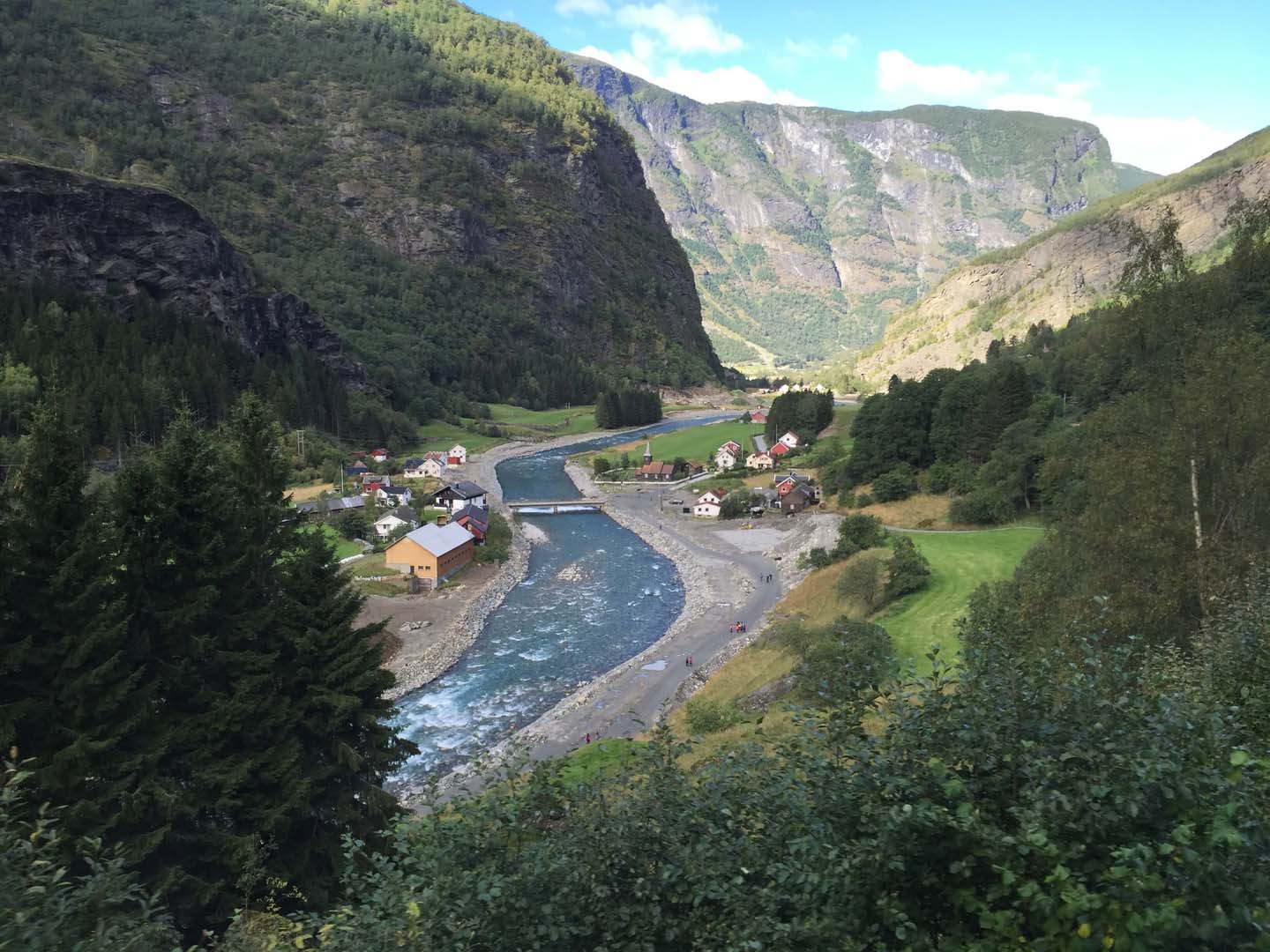 It takes around two hours to descend 866 metres from the
Myrdal
station to the charming resort town of
Flåm
, offering up plenty of photo opportunities all along the way.
National Geographic Traveler magazine called the Flåm Railway one of the top 10 train journeys in Europe.
Considered one of the most beautiful — and steepest — railways in the world, a ride on "the little green train" is one you will surely remember… and not just for the window views.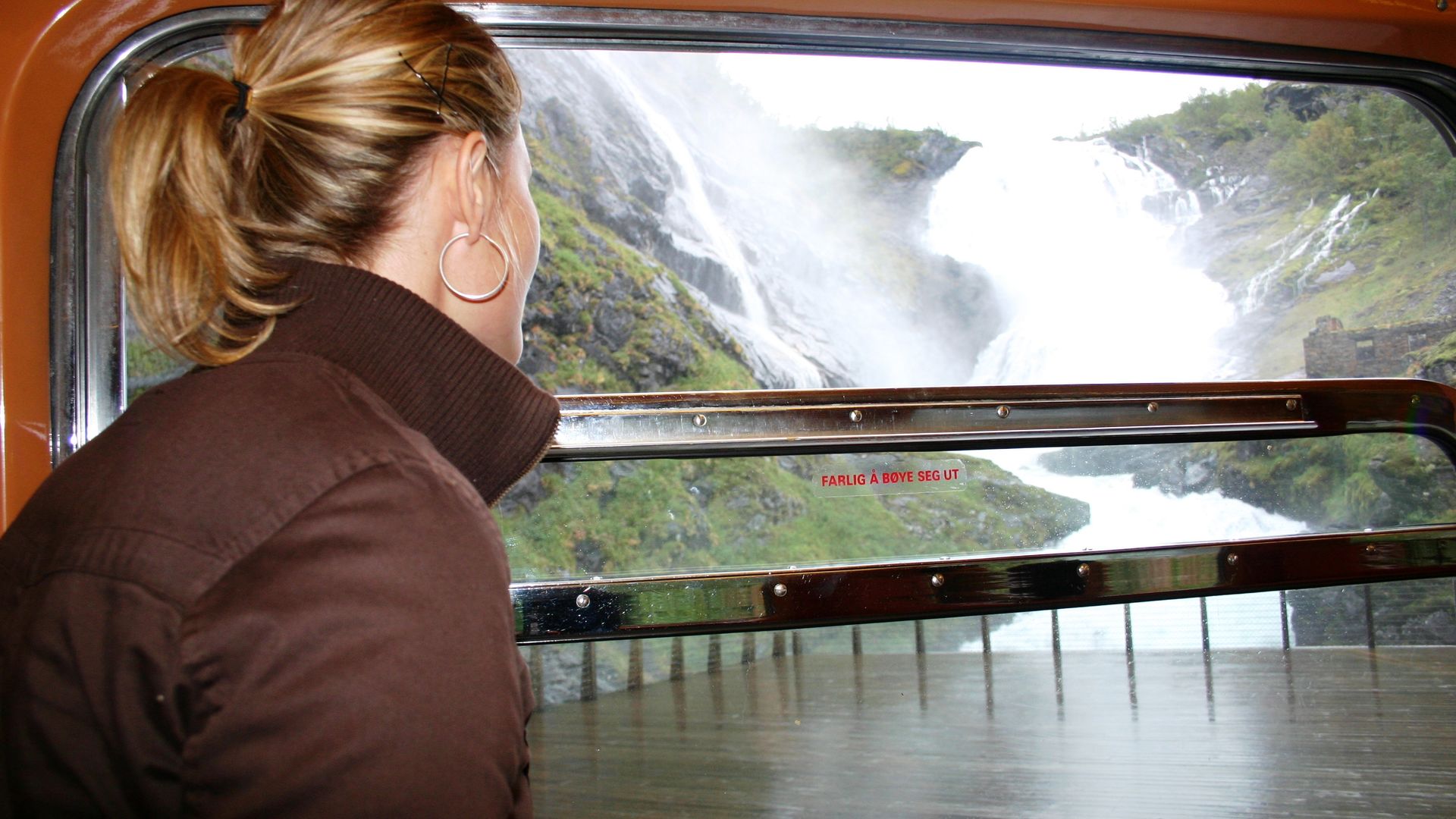 One of the best photo opportunities of this journey is a stop at the Kjosfossen waterfall.
Here, as passengers disembark on the viewing platform for a short break, a mysterious woman with long hair and a red dress emerges from the forest, dancing to a Norwegian folk song.
She is the Huldra, an elusive forest spirit from Norse mythology. According to local folklore, she lures men into the woods to seduce them. Watch out, guys!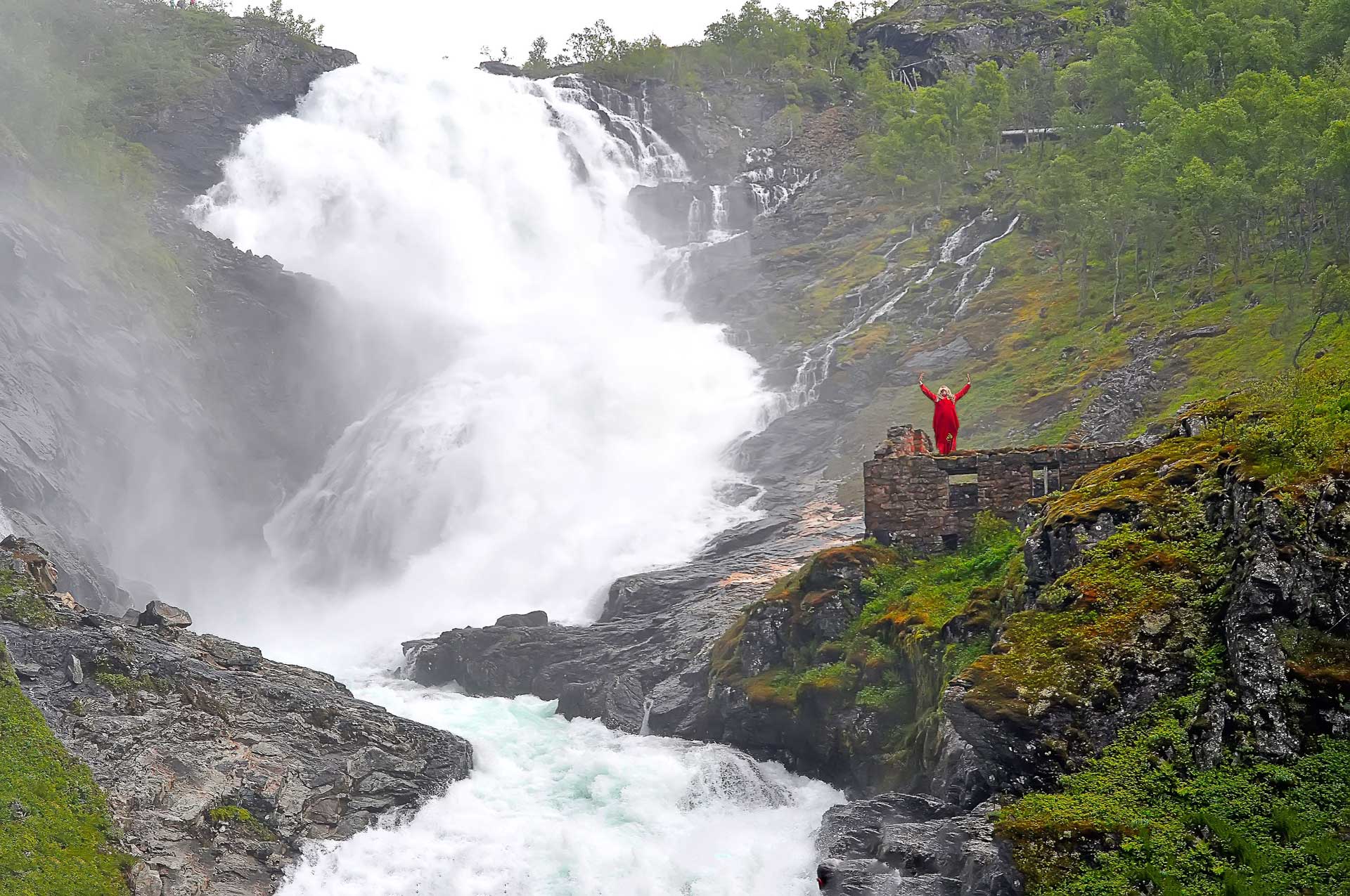 We hate to spoil the legend, but the Huldra is actually an act by students from the Norwegian Ballet School. Rest assured, however, that the experience is every bit as magical as the myth.
---
Pro tip: Wear a rain jacket at the Kjosfossen waterfall viewing platform. It's also a good idea to protect your camera against water damage from the waterfall's spray. Get more Norway packing tips here
Good to know: The Norway in a Nutshell journey also includes a two-hour ferry cruise through the Nærøyfjord, the narrowest fjord in Europe and one of Norway's UNESCO World Heritage Sites. It's an incredible way to experience the fjordscapes of Norway.