The Golden Circle is without a doubt one of Iceland's top experiences. More than just one attraction, it's a popular route that encompasses several top sights. Here you'll come across historical treasures—like the site of the world's first parliament—and unique natural wonders formed from volcanic and geothermal activity.
Since the Golden Circle is a must for most visitors to Iceland, we thought we'd take a few moments to explain what it is and why it's such a... well... golden experience.
Is the Golden Circle actually a circle?
In loose terms, yes. The "circle" refers to the fact that this roughly 230-kilometre (140-mile) route is often done as a loop, starting and ending in Reykjavik.
But if you were to map it, the shape looks more like a shark (which, by the way, is an old delicacy you can try in Iceland!). Of course, Golden Shark isn't as nice a name as Golden Circle.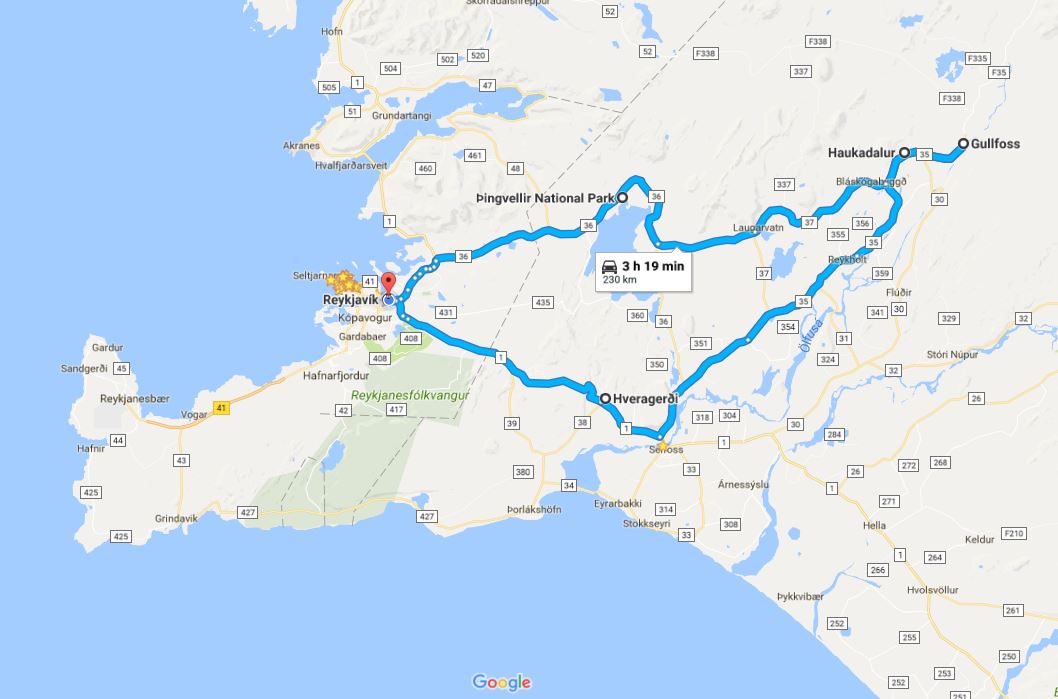 What makes this circle golden?
Although there's no official story behind it, the "golden" part of the name could be attributed to one of the route's major highlights, Gullfoss. Translated as "Golden Falls", this two-tiered waterfall often produces stunning rainbows in sunny weather and is said to glow with a golden hue at sunset.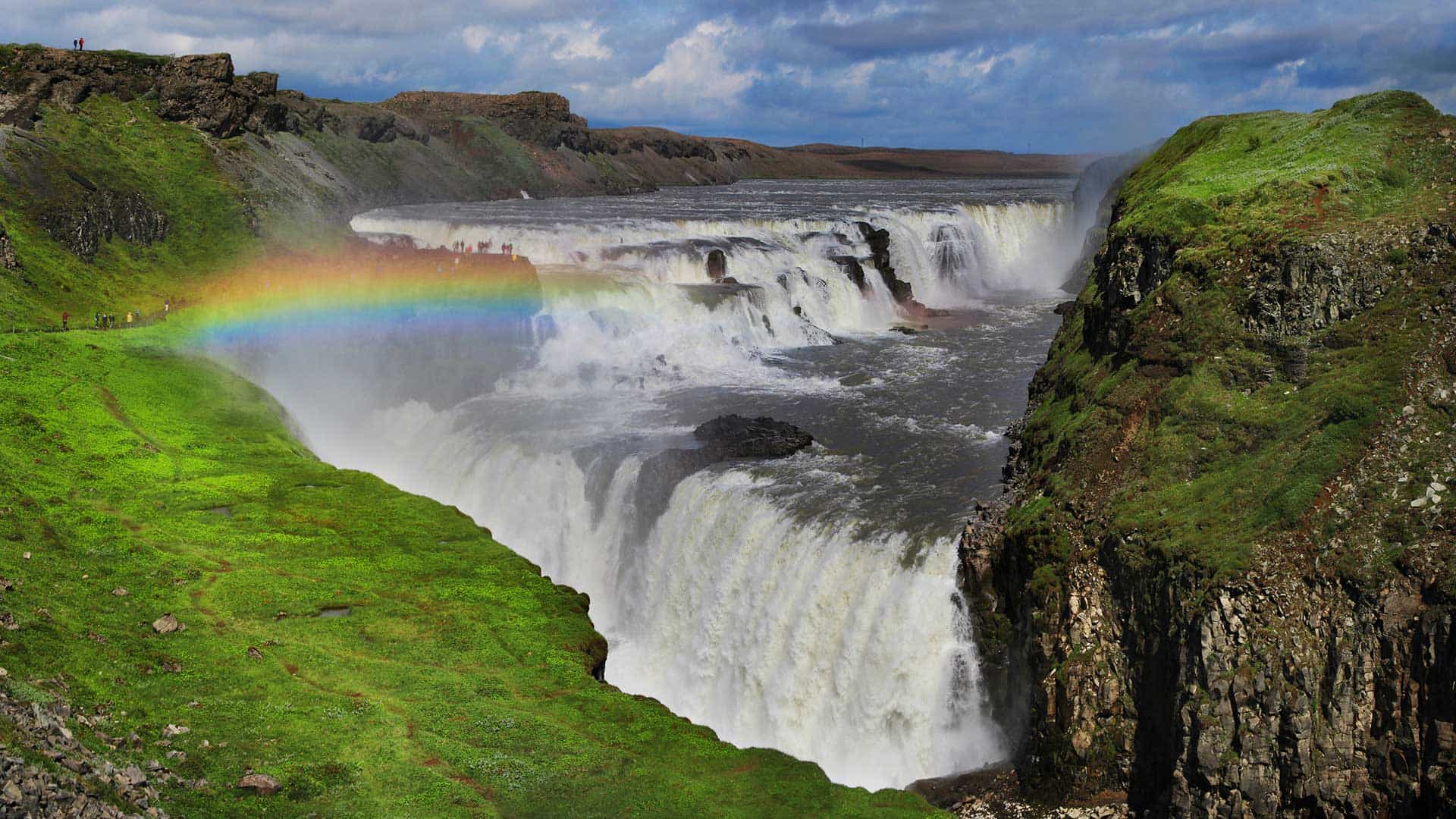 What else makes up the Golden Circle?
Another beloved attraction—and a favourite photo opportunity—on the Golden Circle route is the Haukadalur geothermal area. This is where you'll find the famous Geysir, from which the English word geyser originates, along with its hyperactive counterpart, Strokkur.
Make sure to have your camera at the ready here! The Strokkur geyser shoots off a stream of boiling water every few minutes, so you won't miss it.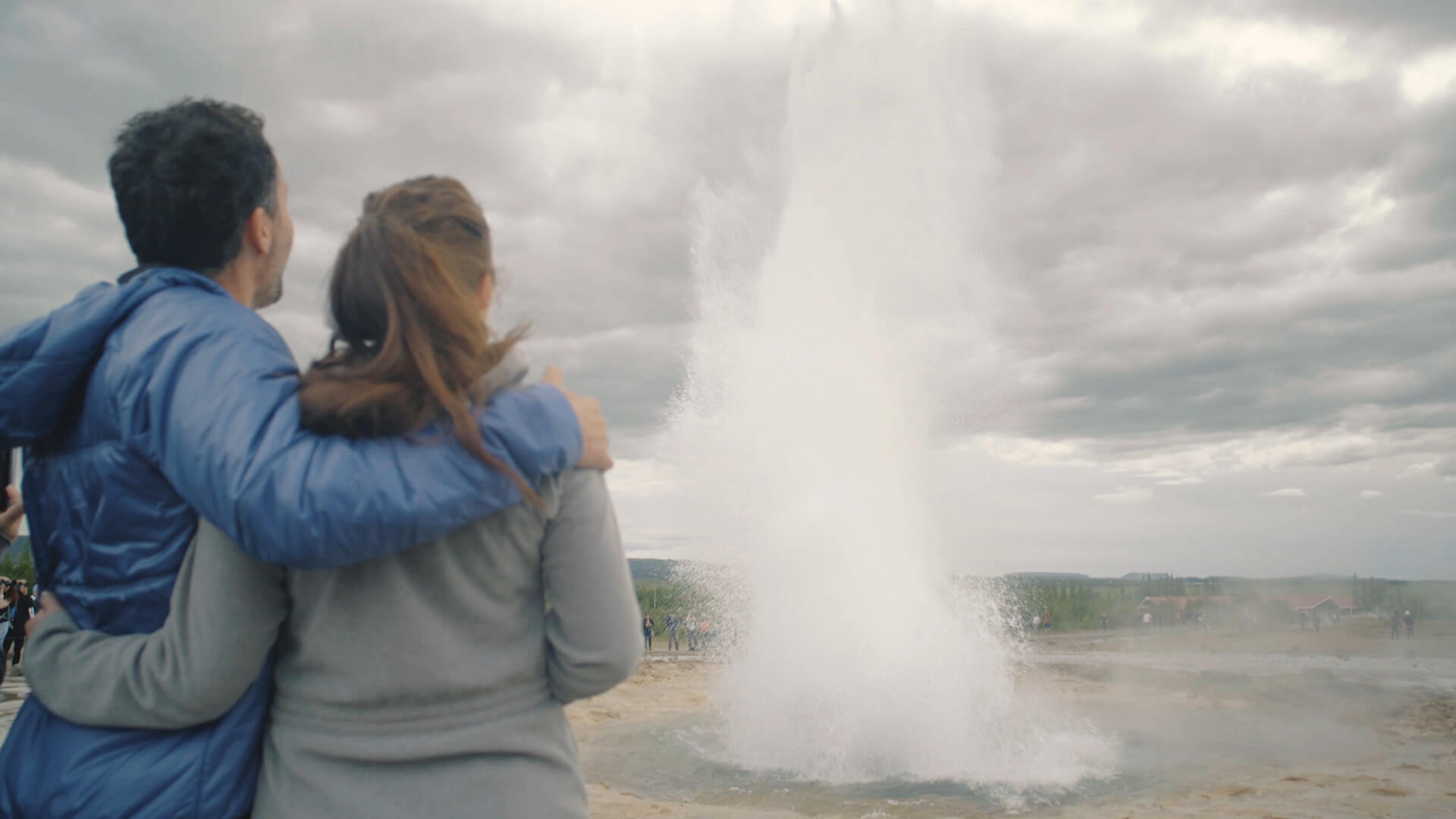 The third significant highlight on the route is Þingvellir National Park, which holds great cultural and geological importance. Indeed, here you can walk along a continental rift valley and see the assembly grounds of Iceland's first parliament, established around the year 930 AD.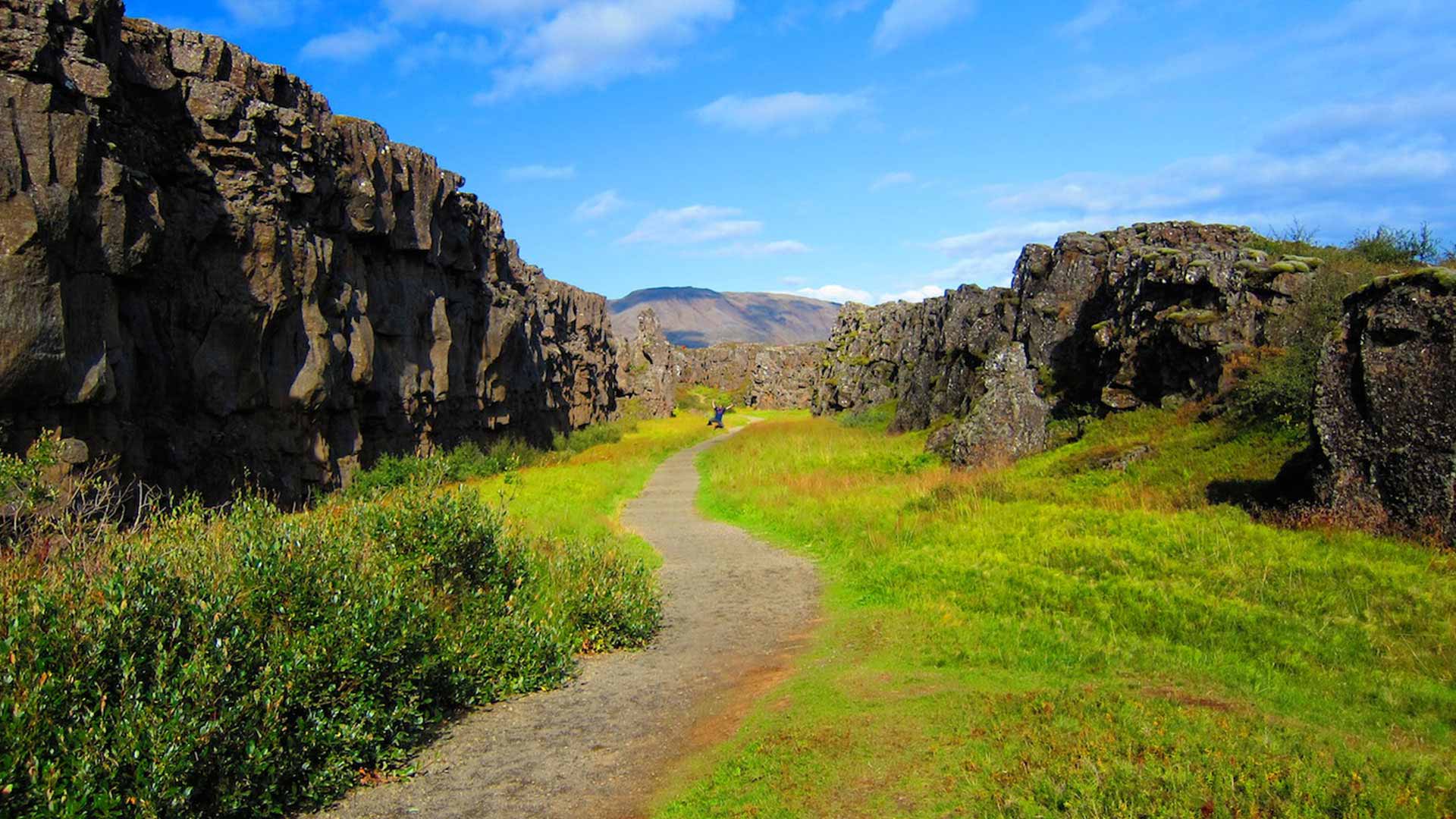 Pro tip: Give yourself about 8 hours or more to be able to visit these attractions without rushing. There's a lot to see and do in the area, so you can make a whole day out of it.
What are other things to experience on this route?
Since the Golden Circle route encompasses such a naturally diverse part of South Iceland, there are many possible add-ons. For instance, you could:
Stand on the rim of the Kerið volcanic crater, which now holds a small lake
Soak in the warm geothermal waters of the Fontana Spa
Indulge in some farm-fresh, homemade ice cream at the Efstidalur dairy farm
Sample geothermally-grown tomatoes and freshly baked bread at the Friðheimar greenhouse
Hike in Reykjadalur valley and bathe in its naturally heated stream
Visit the Langjökull glacier on a guided super-jeep and snowmobiling tour
Experience Iceland's scenic plains on a guided horse riding tour
---
You can experience all of these attractions and more on an expert-curated Nordic Visitor Golden Circle tour or Iceland self-drive package.
It's also good to know that the Golden Circle route can be done as a day tour from Reykjavik. This makes for an unforgettable day out on an Iceland guided small group tour or if you're visiting on an Iceland stopover.
If you'd like to add any of the day tours mentioned above, please contact us and your Reykjavik-based travel consultant will be happy to customise your itinerary.