Who said quality control is boring? As part of our jobs as travel experts, we occasionally take a break from the office to try out (or as we call it, "inspect") the same hotels and activities we book for you, our travellers. Sometimes that takes us to a snow hotel in Lapland. Maybe to a fjord cruise in Norway. Or on a dog sled in Greenland. This time it took us high up on a glacier, in stylish snowmobile suits.
Recently we sent out a team of Nordic Visitor staff to check out the winter scene around the Ring Road. Below is the travelogue of their adventures in South Iceland.
---
Today was an adventurous day at work in Iceland! For our first day in the south we went up on Mýrdalsjökull glacier in South Iceland for a super-jeep and snowmobiling tour.
We thought it might be too rainy and expected it to be cancelled, but up in the highlands on the glacier it was a completely different story.
The rain turned to snow. Lots of it...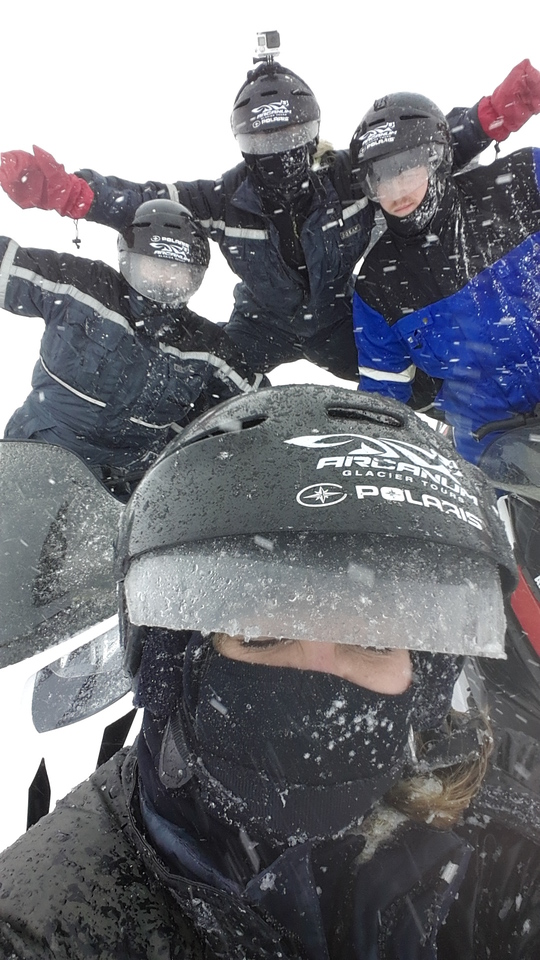 It was such a amazing experience riding in huge jeeps and being there in middle of the falling snow, heading out in completely white surroundings on snowmobiles—it was challenging but in a good way. Our guides are used to all types of weather, so they made sure we were well prepared for the ride.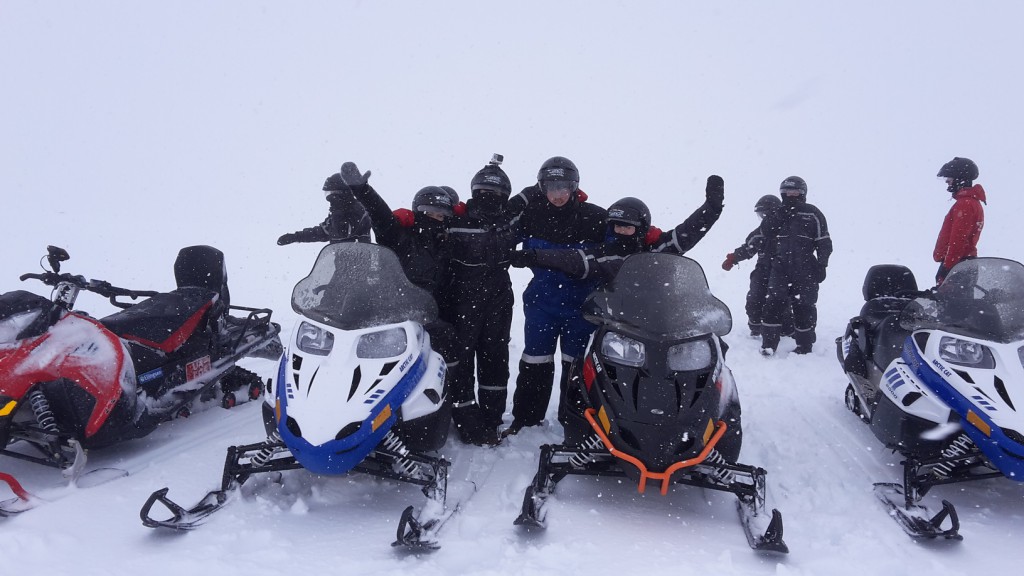 Yes, it was cold and wet—which is why we always wear lots of layers, but knowing we were driving over a giant glacier, on top of some equally giant (but well monitored) volcanoes, gave it a really powerful feel. Even though I've done tours like these quite a few times, it never gets old.
Icelandic weather is notorious for changing all the time. This day was no different: we started with rain, then snow on the glacier and finally springtime sun and blue skies near Kirkjubæjarklaustur, where we ended our day with a fantastic glacier view. Perfect!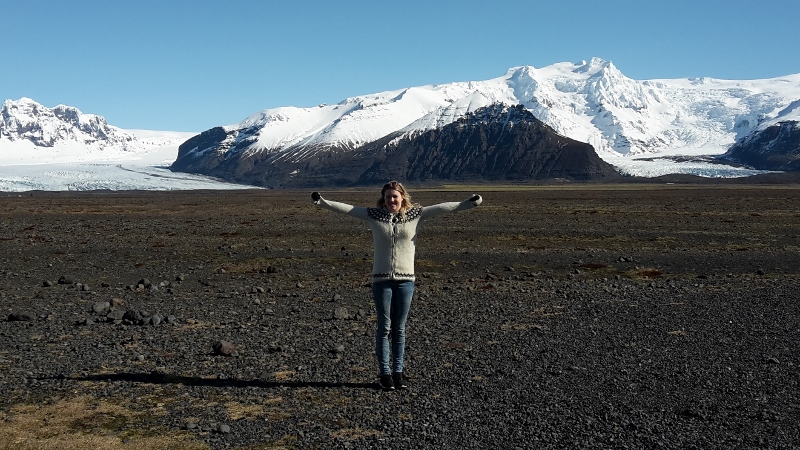 See more of our staff's and clients' adventures on Instagram.
---
Come explore a glacier like us!
You can add super-jeep and snowmobile tours to any Iceland holiday package. Really! The highlands aren't so far from Reykjavik, so it's easy to do a day tour during a city break. Or ask your travel consultant about adding some extra adventures to your self-drive journey.
This post is part of our "My Destination" series, in which we ask our staff to tell us about their favourite highlights from our Nordic destinations.