The Snæfellsnes peninsula in West Iceland is home to roaring waterfalls, sweeping black sand beaches, and the towering Snæfellsjökull glacier. The glacier covers a dormant volcano that is known from the novel "A Journey to the Centre of the Earth" by Jules Verne. The contrasts in the landscape are incredible—from black sand and lava rock formations to mossy hills and cascading waterfalls.
No wonder this area of Iceland was named as one of the must-see travel destinations of 2017! It's no surprise that it's one of our favourite places as well. Two of our Nordic Visitor travel consultants, Brynja and Hildur, recently went on a trip here. We caught up with Brynja to hear about what they saw and did out west.
---
How would you describe Snæfellsnes?
Brynja: Snæfellsnes is one of a kind place and it has always been one of my favourite places in Iceland. You get amazing scenery, a moon-like landscape, waterfalls and interesting rock formations.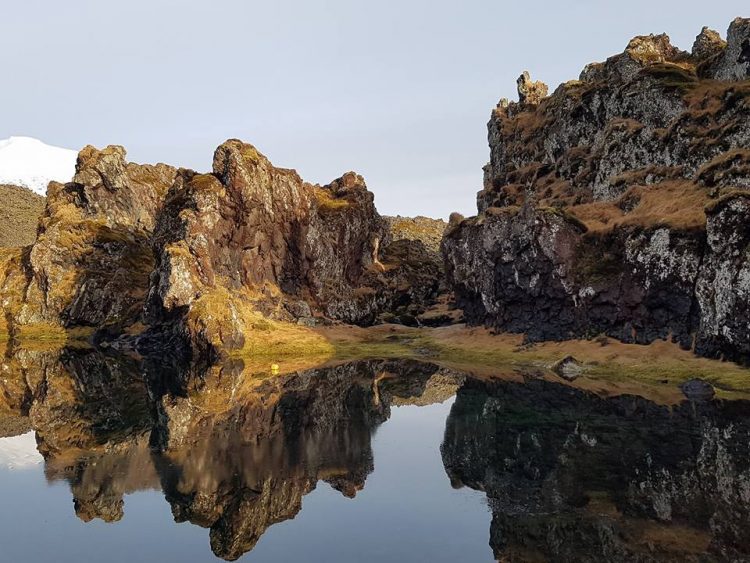 Is it a good travel destination any time of year?
Brynja: Yes, absolutely. In the winter, it's the perfect place to see northern lights on a clear night as there is nearly no light pollution anywhere. The glacier and scenery is not a bit less stunning in the white blanket of winter than it is in the lush greens of summer or the colourful autumn.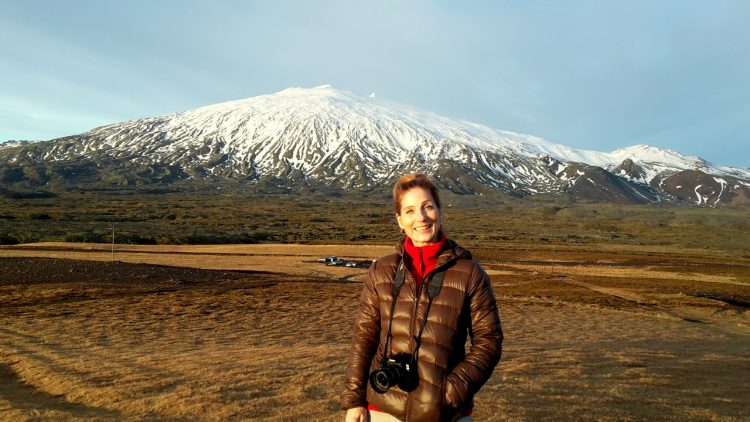 What were some highlights of your recent trip?
Brynja: We visited most all the highlights and went for a lava cave tour as well. We saw mountains, volcanoes, beaches, charming villages, basalt cliffs, Vatnshellir cave and a horse farm.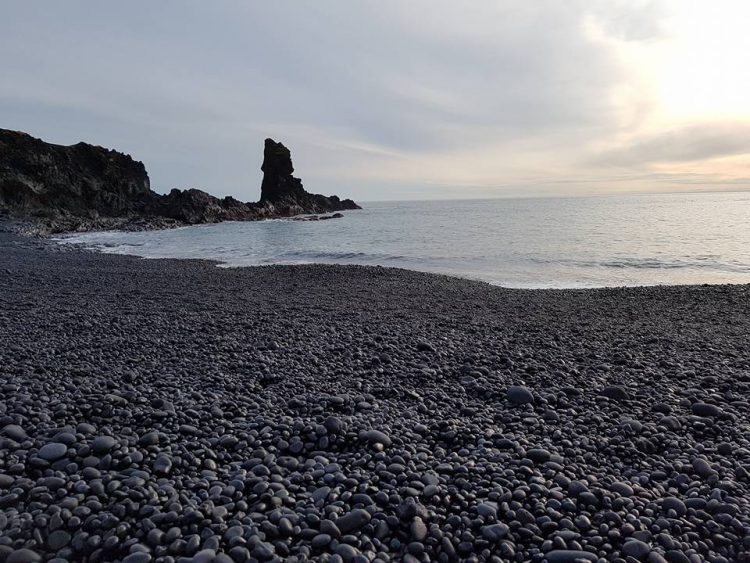 What are some outdoor activities to do here?
Brynja: There are multiple hikes around the peninsula worth taking. A short walk (2.5 km) between Hellnar and Arnarstapi is well worth the extra time, but solo travelers would need to walk back and forth since the car would be situated in one place.
The 45-minute tour into Vatnshellir Cave is also very fun and not expensive. There are horse-riding tours from a few operators (including Lýsuhóll), and there are whale watching tours from the western part of the peninsula.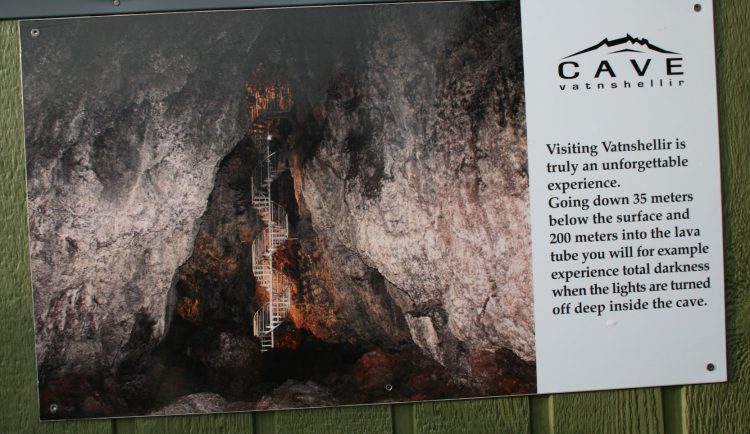 Which sight did you like best?
Brynja: My personal favourite in Snæfellsnes is Hellnar (and the coffee house there in the summer) and the walk between Hellnar and Arnarstapi. It isn't like anything else in the peninsula and so peaceful every time I visit. The view of Lóndrangar is always as spectacular as well as Djúpalón lagoon located at Djúpalónssandur beach.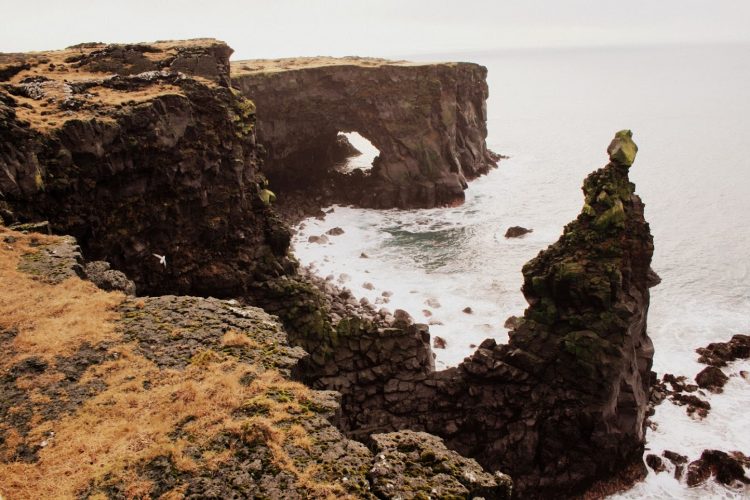 What tips would you give to visitors in West Iceland?
Brynja: This area is rather rural with few places to stop for something to eat or to grab coffee so I recommend that you stop on your way there (in the town of Borgarnes for example) and buy some supplies because there will be a lot of walking and your energy supply will run out quickly.
I also recommend wearing good walking/hiking shoes and dress according to the weather. If you are travelling in winter, it is likely to be cold and as you spend quite some time by the shore, the wind can be very strong, so have windproof outer layers.
Bring a good camera and know your settings as the photo ops are endless! Stay until late evening (winter) if the weather is good and the skies are clear and try to catch the northern lights on your way back.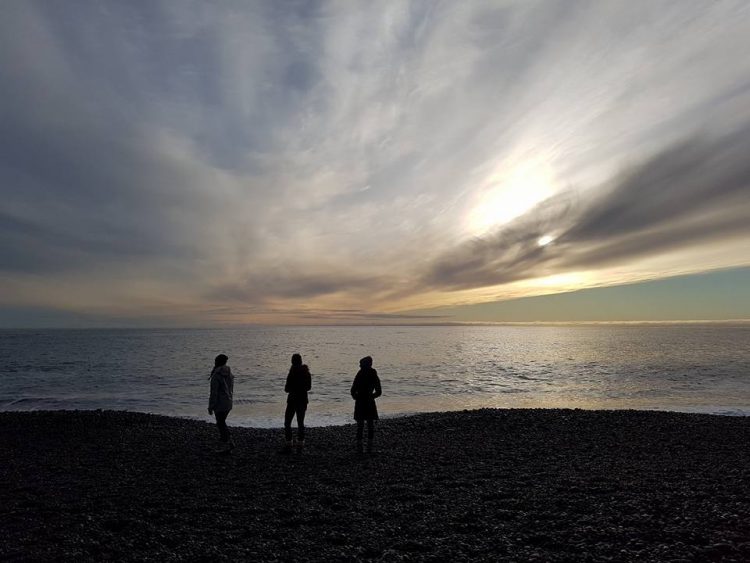 The striking beauty of Snæfellsnes is not to be missed when visiting Iceland!
---
Want to experience the magic of Snæfellsnes like we did?
We recommend one of these self-drive tours that include a trip around this peninsula:
Did you know you can also do a road trip in winter? See our winter self-drive tours
Get more ideas at our Iceland at a Glance guide on our website.