Hidden away in the snowy wilderness of Finnish Lapland, Santa Claus is busy preparing for Christmas in his workshop. But he's never too busy to greet visitors!
Earlier this year, two of our lucky staff members got to visit the Santa Claus Village near the charming town of Rovaniemi. Ásberg and Hjalti are part of the Nordic Visitor management team, and we asked them what it was like meeting a classic figure from their childhood.
---
What is it like to visit Santa Claus as a grown up? Were your children jealous?
Ásberg: I was very nervous because I didn't know what to say. How do you small talk with Santa Claus? My 5-year-old daughter took the news pretty well: she told me she has already met Santa. I guess she was wondering what took me so long to meet him.
Hjalti: Meeting Santa was a childhood dream come true. My three children were, of course, very jealous, but now I have a reason to travel again to Rovaniemi and bring the whole family with me.
Besides meeting Santa, what else did you see and do at Santa Claus Village?
Ásberg: I sent my daughter a postcard from the village post office, with a Santa watermark and all, and told her that if she was nice she would get a really nice gift from Santa. (She did.) The village is built like a small old-fashioned town centre, so we also had a nice walk around, checked out the reindeer and ate lunch.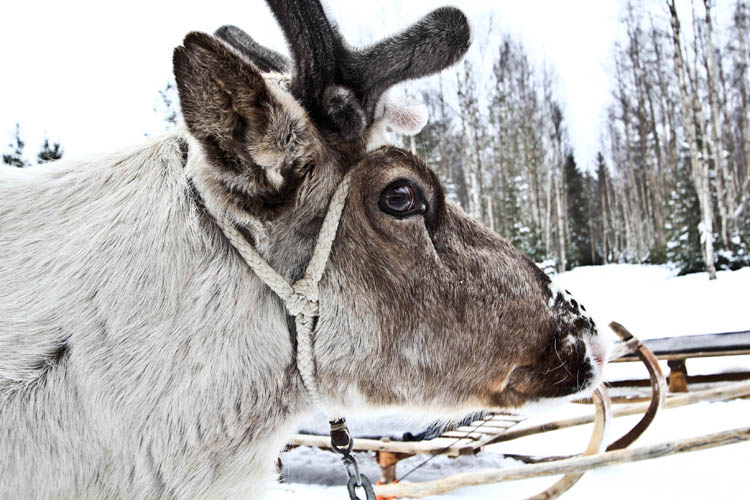 What other activities did you enjoy during your trip to Rovaniemi?
Ásberg: We went dog-sledding, snowmobiling, reindeer sledding (which I highly recommend) and visited a Sami tent. I have to say the delicious reindeer steak was also a highlight.
Hjalti: For me the evening snowmobile tour was the best: driving on a frozen river—completely dark and into the wilderness—outside Rovaniemi was an amazing experience. I really think it's a great winter activity destination and I'm already thinking ahead to what I want to do there next time.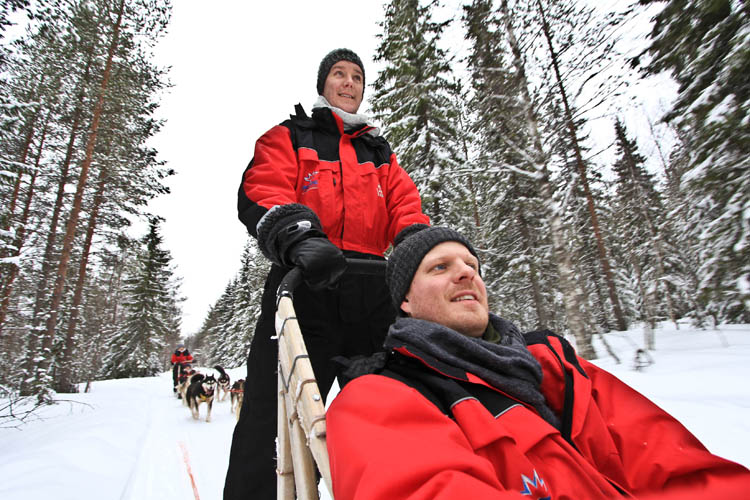 Okay, so Rovaniemi isn't exactly the North Pole, but its location in the Arctic Circle gives it a magical winter wonderland feeling all the same. The Santa Claus Village is open year-round for guests of all ages to visit Santa, Mrs. Claus, the elves and, of course, the reindeer. You can also learn about Finnish yuletide traditions at the Christmas exhibition.
Of course, there is lot more to do than meet Santa...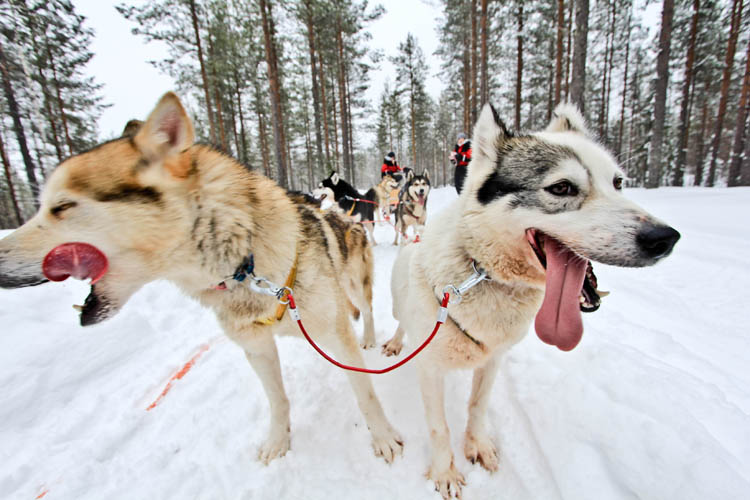 ---
Want to visit Santa Claus and enjoy some other winter adventures? Find out more about visiting this amazing destination at our Lapland at a Glance Guide