If you love a captivating story like Outlander, then you're in good company at Nordic Visitor. In fact, you'll find many fellow Outlander fans among our Scotland travel experts.
The series, which debuted in 2014, has well-developed characters and plot lines, as well as stunning Scottish backdrops.
To uncover the top Scotland Outlander sites, we had a chat with Annie – one of our Scottish travel experts who also happens to be a big fan of the show. Keep scrolling to get a local's take on what makes these places well worth a visit on your own Outlander-themed tour of Scotland.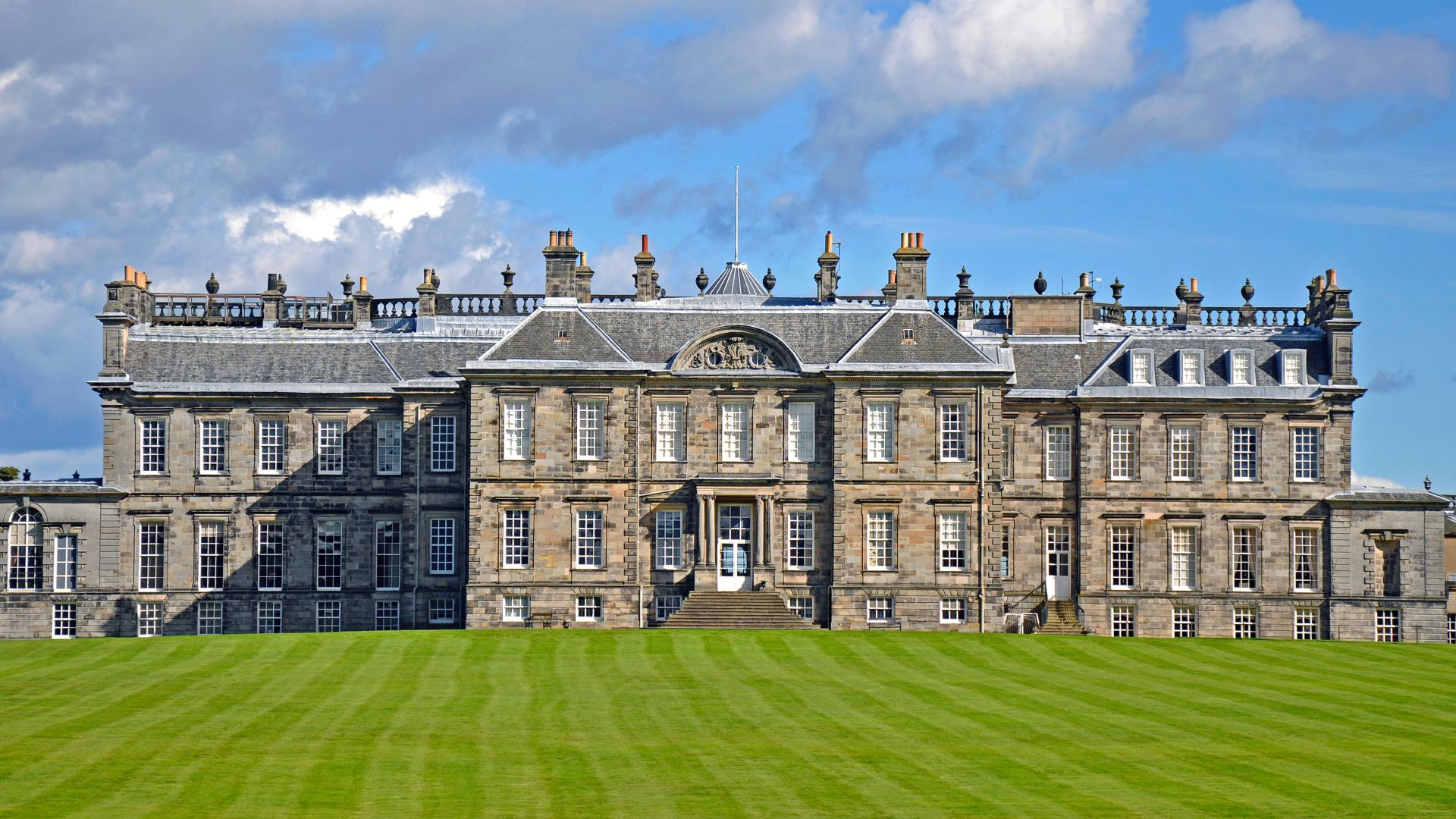 About Outlander spots in Scotland
You may already know that Diana Gabaldon's Outlander books are the basis for the popular TV series. When the show launched in 2014, the Outlander world was thrown into the limelight.
It wasn't just the epic love story between Claire and Jamie that captured the hearts of many viewers, but also its dramatic stage: Scotland.
This beautiful Celtic country stars alongside the main characters, Claire Beauchamp and Jamie Fraser, played by Caitríona Balfe and Sam Heughan.
You only need to watch the show to see how Scotland's atmospheric landscapes and dramatic history have inspired a plot packed with legends.
It's true that we follow this beloved duo to other destinations around the world: France, the Caribbean, and the USA, for example. But it is in fact Scotland that serves as the filming set for the majority of Outlander scenes.
Now read on for our interview with Annie, who has some great insider tips for how to experience Outlander when you're in Scotland.
---
---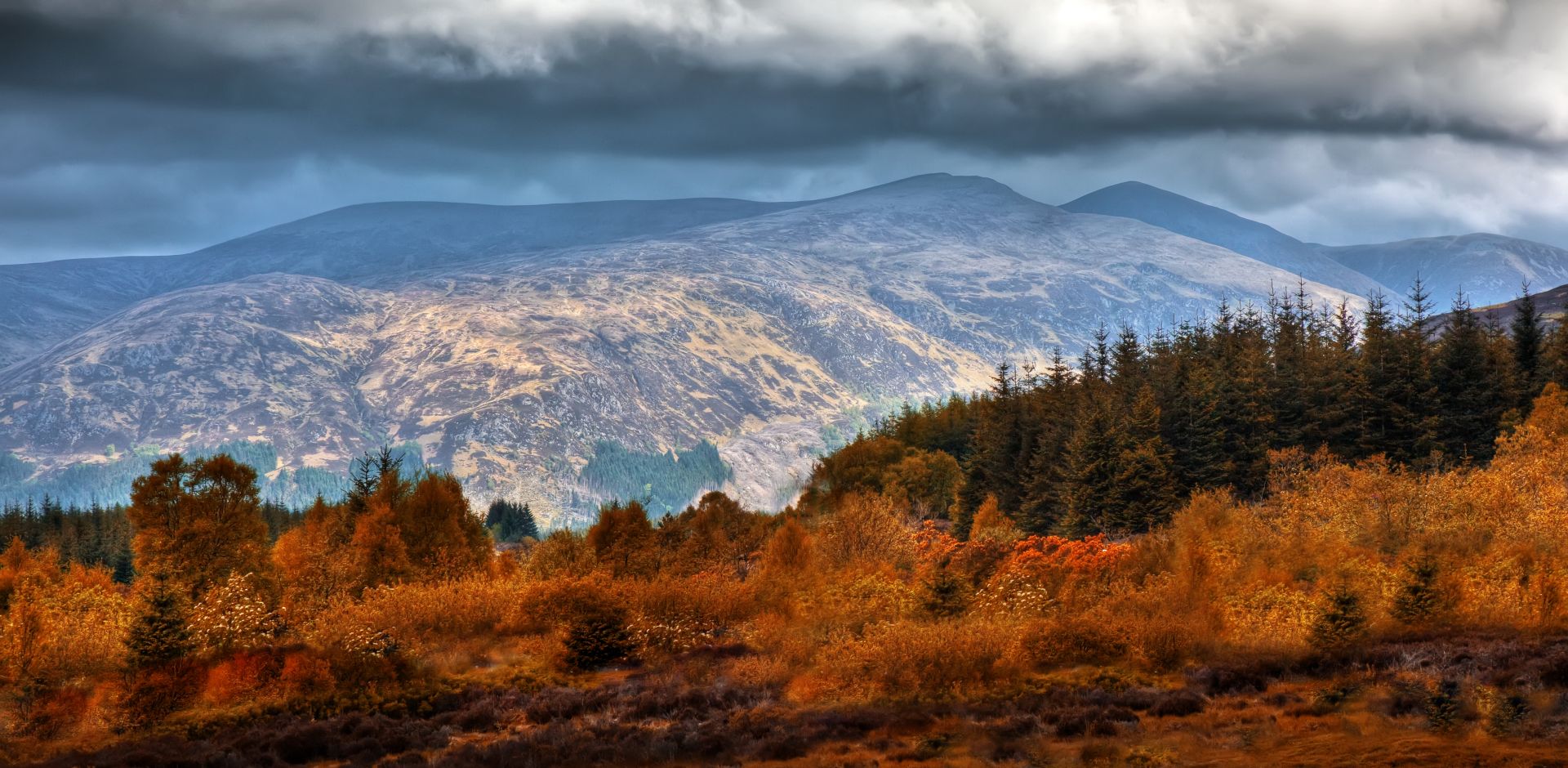 Nordic Visitor: So Annie, what makes Outlander such a special show?
Annie: "Outlander has something for everyone! The gripping storylines, the dramatic scenes, the wonderful casting. And, of course, the stunning cinematography which never ceases to wow viewers."
NV: Would you say that Scotland plays a big role in the show?
Annie: "Scotland plays a massive part in the Outlander story. As soon as the opening credits begin to the rousing sounds of the quintessentially Scottish tune, The Skye Boat Song, you are instantly transported to the Highlands.
"The series, adapted from Diana Gabaldon's books, harks back to Scotland's dramatic history. Viewers are provided with an insight into many key events in the country's past. These include the Jacobite risings of the late 17th and 18th centuries, and the fascinating life of Bonnie Prince Charlie.
"You also get a fascinating insight into life as a member of the Mackenzie, MacDonald and of course, the Fraser clans."
---
---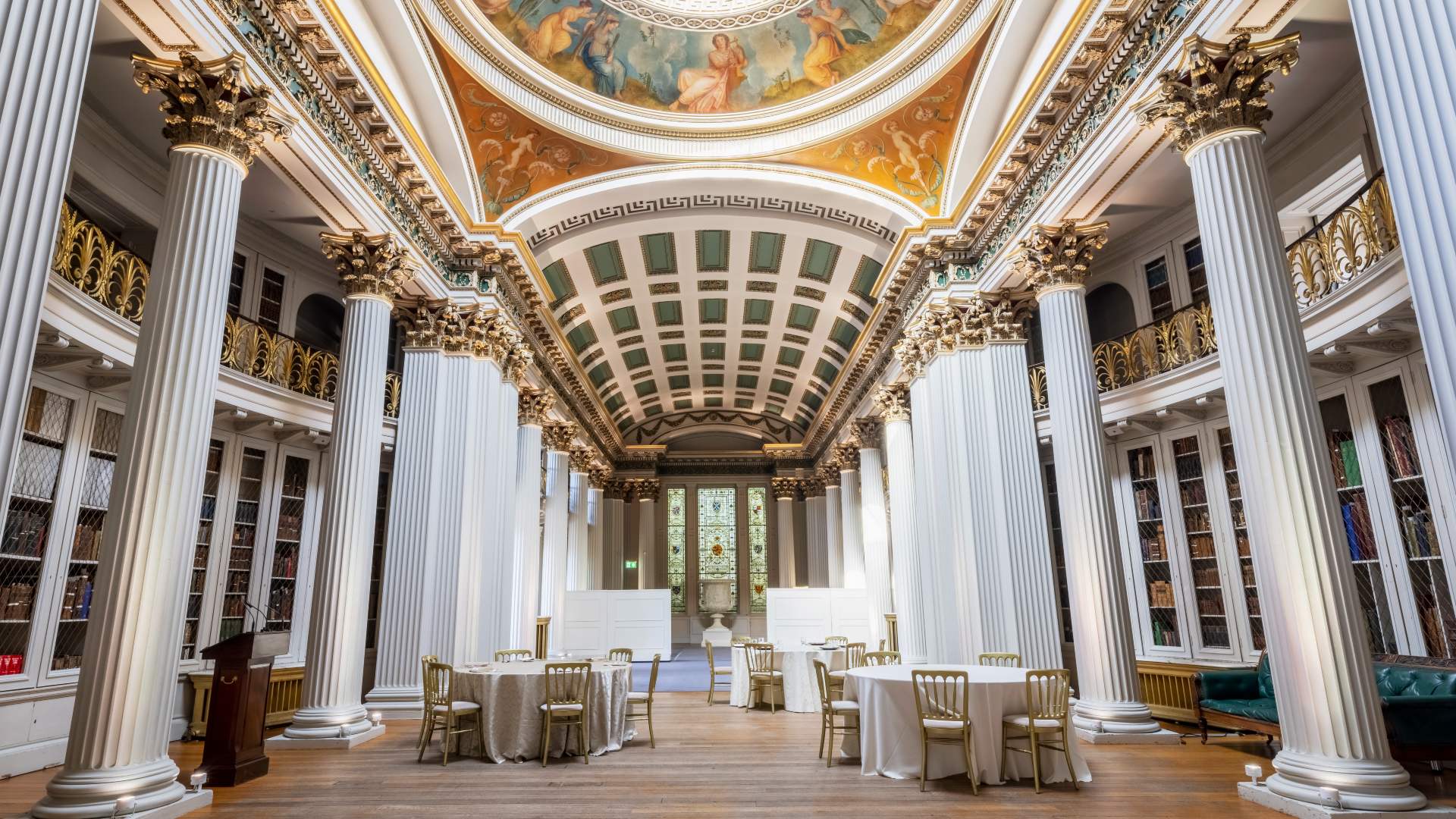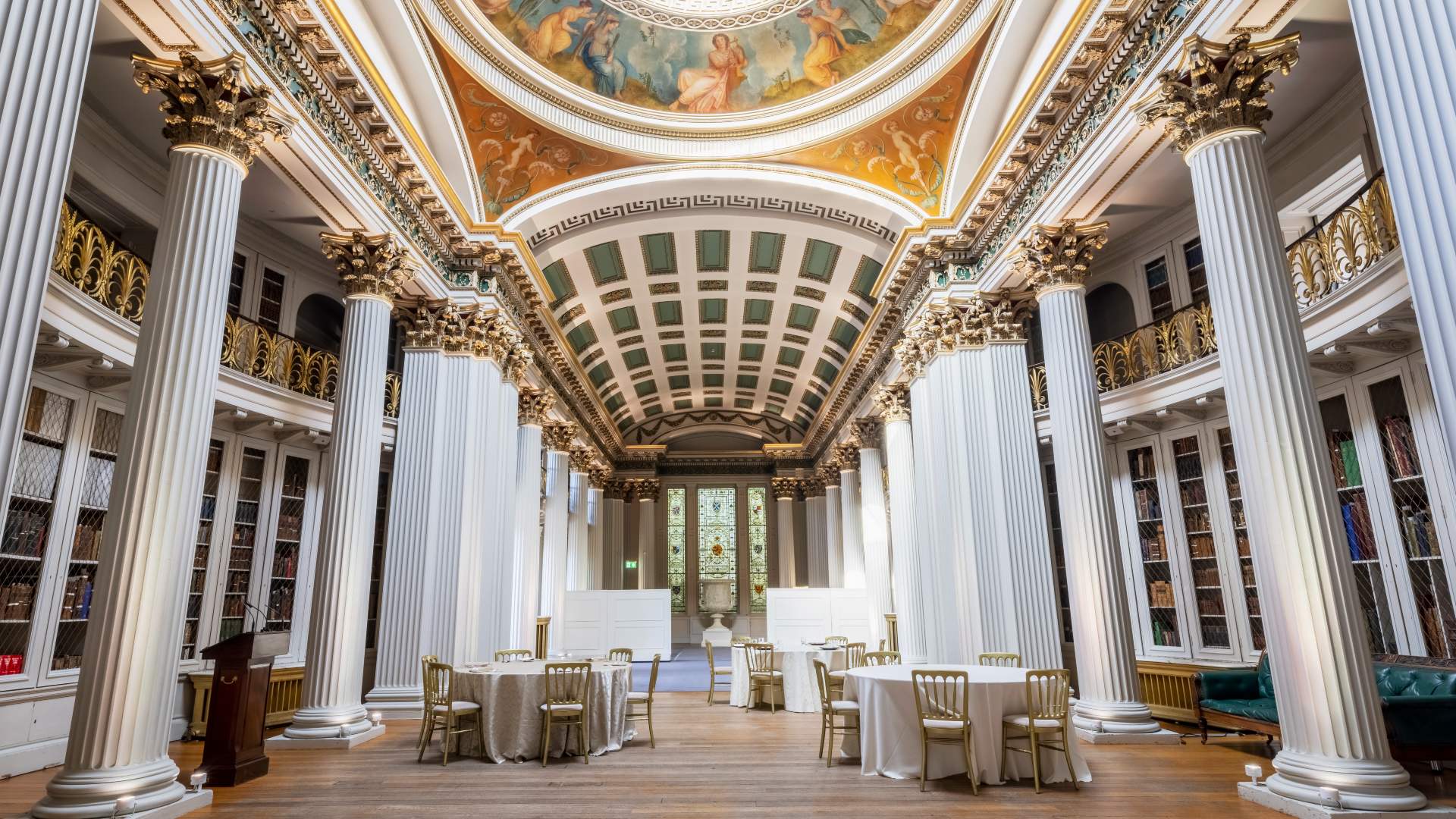 The Signet Library in Edinburgh ©VisitScotland - Kenny Lam
NV: What are some famous Scottish sights that appear in the series?
Annie: "It's hard to know where to begin! There are dozens of Scottish locations featured in the Outlander series.
"You might recognise historical stately homes such as Hopetoun House, where the Duke of Sandringham lives. Midhope Castle, a 16th-century tower house on the Hopetoun Estate, is the real-life Lallybroch. There's also Gosford House in East Lothian, and the Signet Library in Edinburgh.
"During your visit to some of these grand buildings, you can actually stop and enjoy a bite to eat while soaking up their splendid architecture. Tuck into a delicious afternoon tea at the Signet Library when you're in Edinburgh. Or sample Scottish delicacies at the Stables Kitchen, Hopetoun House.
"When it comes to Scottish landscapes, there are plenty of those in the show too. Visit Kinloch Rannoch, Glencoe and Loch Katrine to immerse yourself in some of the most beautiful Outlander scenic spots."
---
---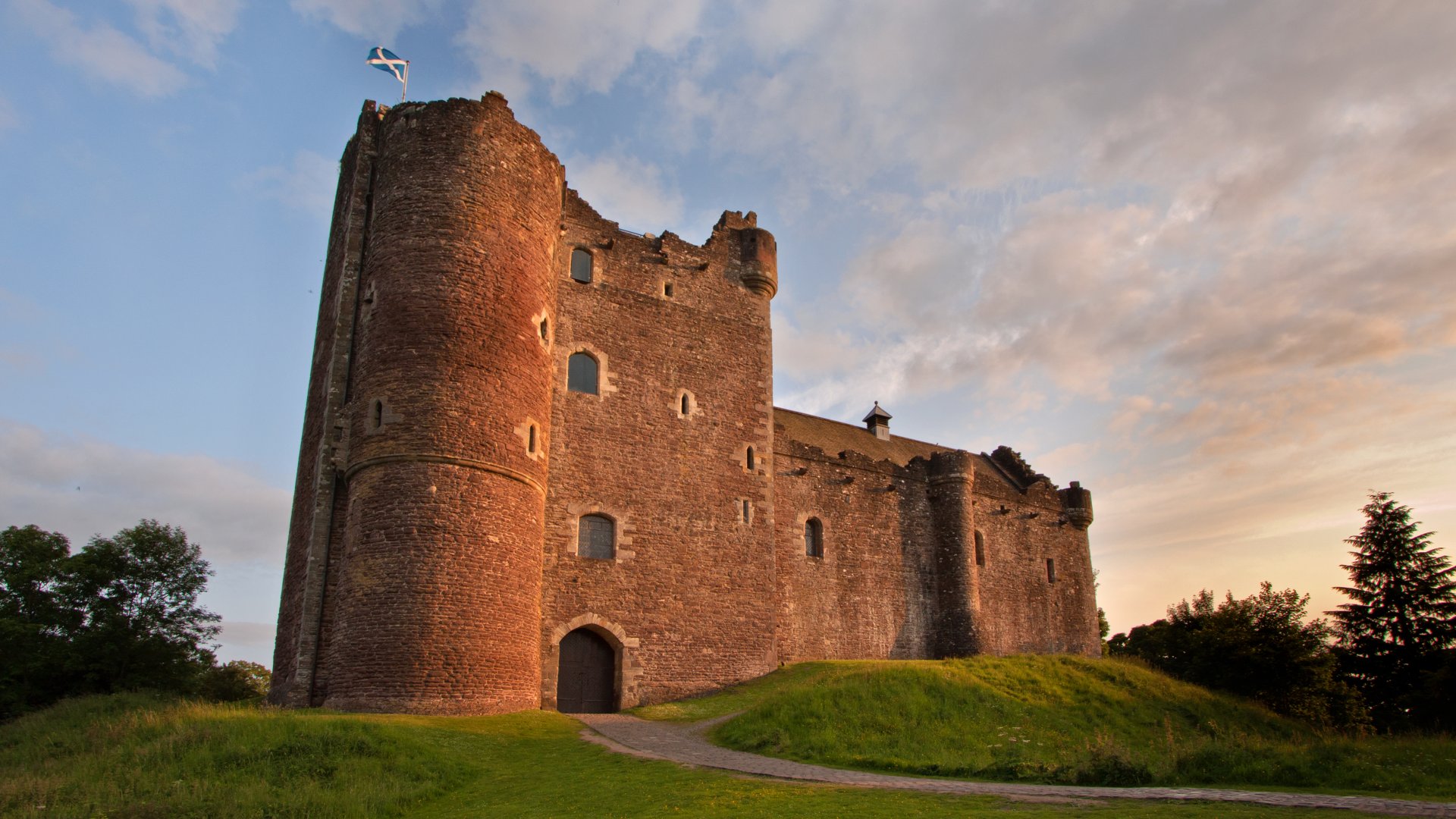 NV: Do any castles in Scotland feature in Outlander?
Annie: "Of course, you can spot some of Scotland's finest castles in the TV show. Doune Castle, near Stirling, was the filming location for Castle Leoch. It's a popular site for movie and TV shoots, having also featured in Game of Thrones and Monty Python.
"Meanwhile, Blackness Castle stood in for Fort William, where the villain Black Jack Randall is based.
"You really don't have to travel far to find a location that you recognise!"
---
---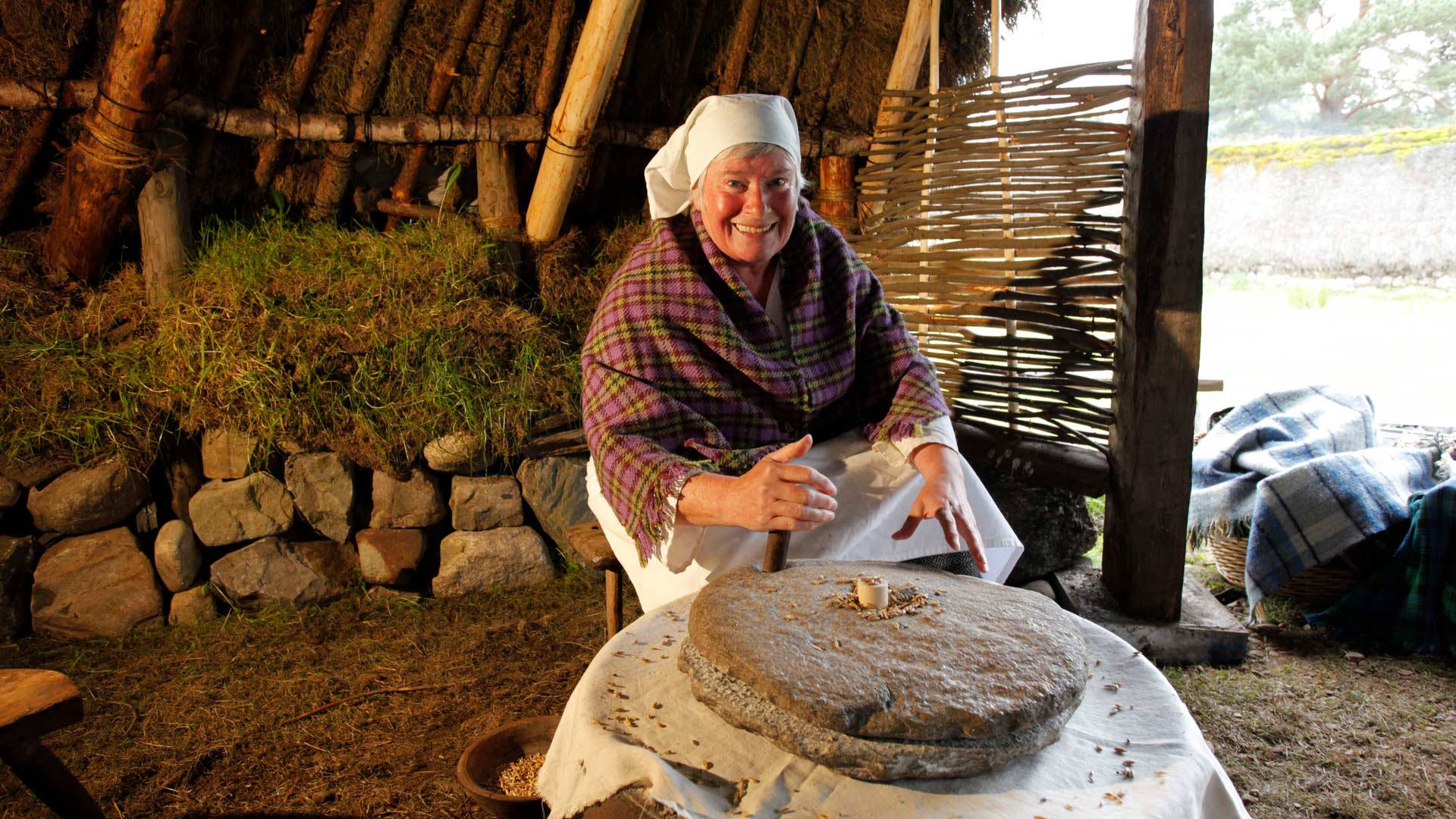 NV: What is your favourite Outlander sight in Scotland?
Annie: "There are so many places involved in the series that it is very difficult to choose just one! But I would have to say that the Highland Folk Museum near Newtonmore is a must-see for any Outlander fan, or anyone interested in Scottish history, for that matter.
"This outdoor living museum features replicas of 18th-century, turf-roofed Highland crofts that were used in the filming of the first season. Actors dressed in traditional clothing bring the scene to life, painting a picture of how Scottish Highlanders used to live."
---
---
NV: Can you visit the Craigh na Dun stone circle?
Annie: "I'm afraid to say that Craigh na Dun is not a real stone circle. It was purpose-built for the show, with Kinloch Rannoch as a backdrop.
"However, you can still see real standing stones in Scotland. Head to Stenness in Orkney, or visit the Callanish stone circle in the Outer Hebrides. There are many neolithic monuments scattered all over Scotland."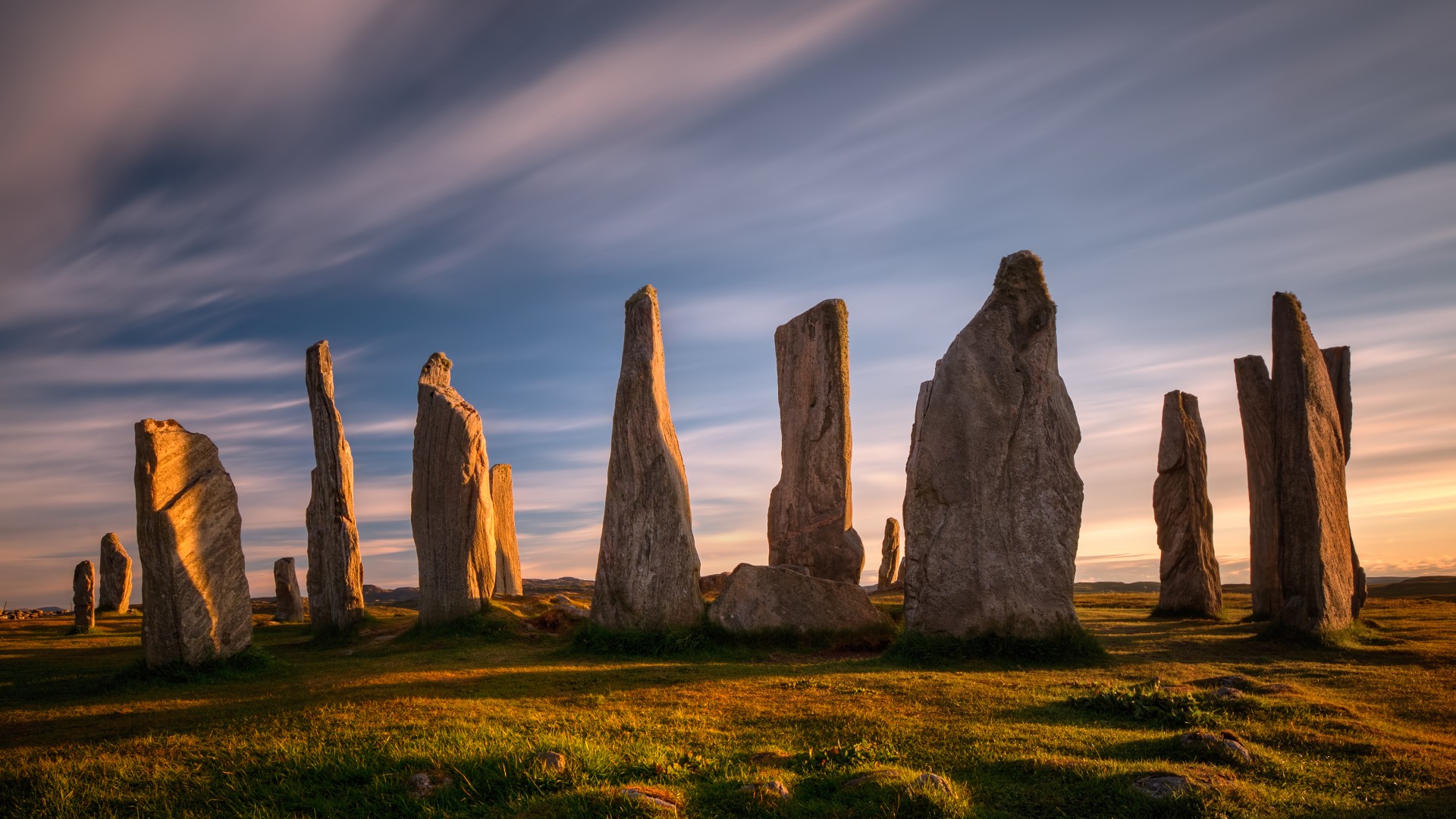 NV: What can fans expect from an Outlander tour in Scotland?
Annie: "Our self-drive and privately guided Outlander-themed packages bring the series to life. You'll follow in Jamie and Claire's footsteps around the Lowlands and Highlands of Scotland.
"We have included many of the key locations featured in the series as part of the tour itineraries. You can experience a variety of Outlander sights in Scotland, starting with the Medieval streets of Edinburgh, such as the famous Royal Mile.
"You could then journey to the Kingdom of Fife, with its quaint fishing villages and beautiful historic buildings. After, head west to soak up the atmospheric, breathtaking valley of Glencoe."
---
---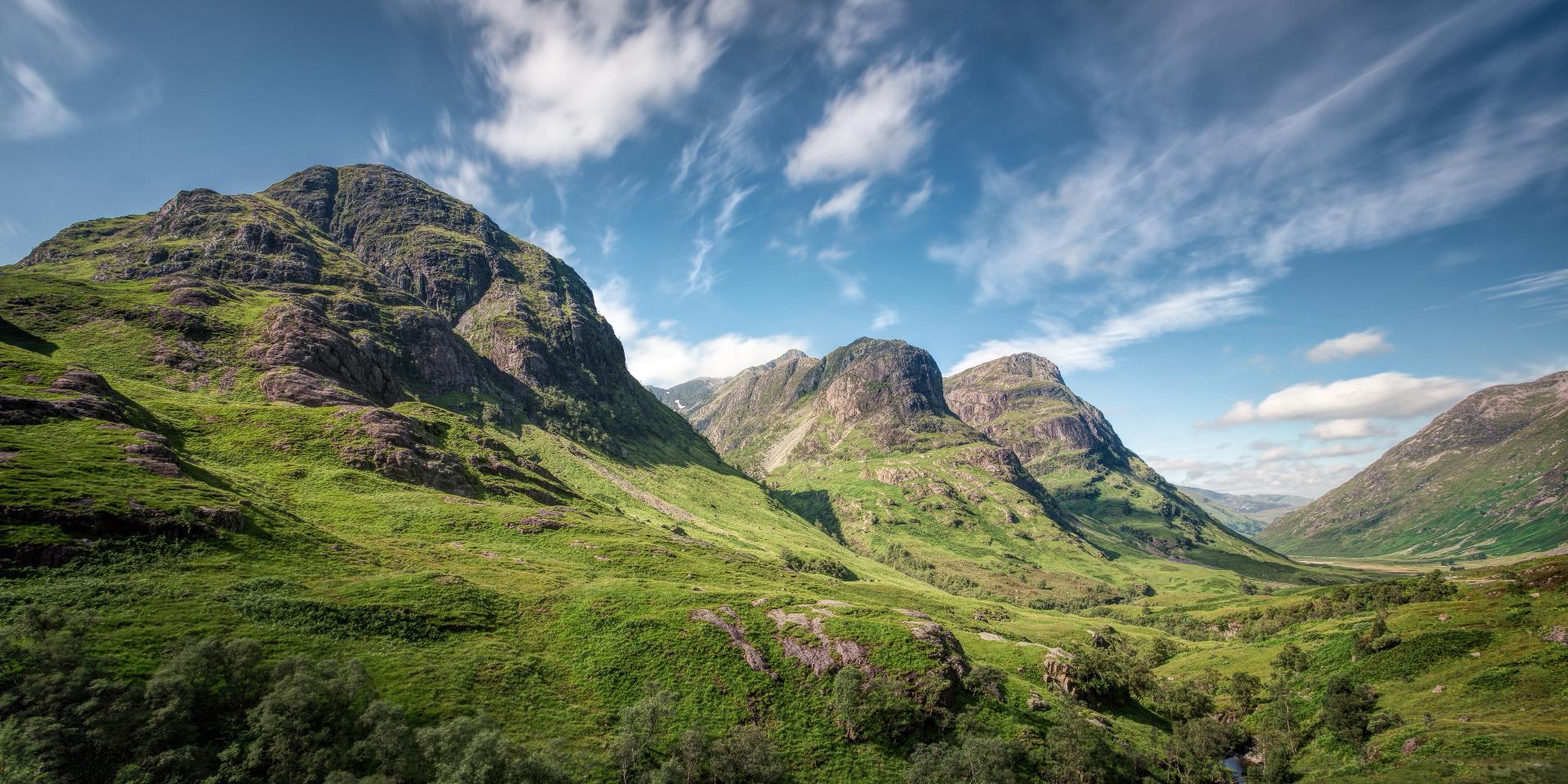 Plan your Scottish Outlander adventure
If you want to embark on an Outlander tour of Scotland, we can help. You can choose from our specially designed, themed itineraries to pick the one that's right for you. Or speak to one of our knowledgeable local travel experts and they'll tailor a trip just for you.
You'll have a dedicated personal consultant to arrange everything for you in Scotland, including your accommodation, local transport, and route. They'll incorporate the best Outlander spots, filmed in Scotland, that you want to visit most.
Plus, you'll have access to our 24/7 helpline, in case you need to speak to us during your trip.
Contact us to start planning your own Outlander-themed adventure in Scotland.