Scotland has been, throughout its history, home to thousands of castles. If you're fascinated by them, just like we are, we can ensure that touring them is a fantastic way to uncover the country's many stories and discover its natural and historical landscape.
---
---
When it comes to selecting must-see castles, it may seem challenging to narrow down your list into a manageable itinerary. Because there are so many however, you get to choose from some of the very best castles in Scotland. To help you make your own list, below we've compiled our top 12 castles that are worth a visit:
Edinburgh Castle
Best for: sightseeing in Scotland's capital city
Easily one of Scotland's well-known attractions, Edinburgh Castle sits proudly above the city from its craggy, hilltop location on Castle Rock.
People have lived on this hill for thousands of years and archaeologist have unearthed remains from as early as the Iron Ages. Yet, Edinburgh Castle wasn't built until the 12th century.
Today, Edinburgh Castle is one of Scotland's most visited tourist attractions and for a good reason too.
Here you can learn about the castle's role in Scottish history and how it became one of the most attacked fortresses in the UK. Edinburgh Castle has seen some of the best and worst periods in Scottish history, including the 14th-century Wars of Scottish Independence and the Jacobite Rising of 1745.
Inside the castle itself, you'll find some gems that you'll want to discover and see for yourself. This includes, among many things, the Scottish Crown Jewels, the Stone of Destiny, the 15th-century gun (which is fired every day at 1pm), and the St Margaret's Chapel, the oldest surviving building in all of Edinburgh.
Walk atop Castle Rock and you'll also be rewarded by fantastic views of the city below.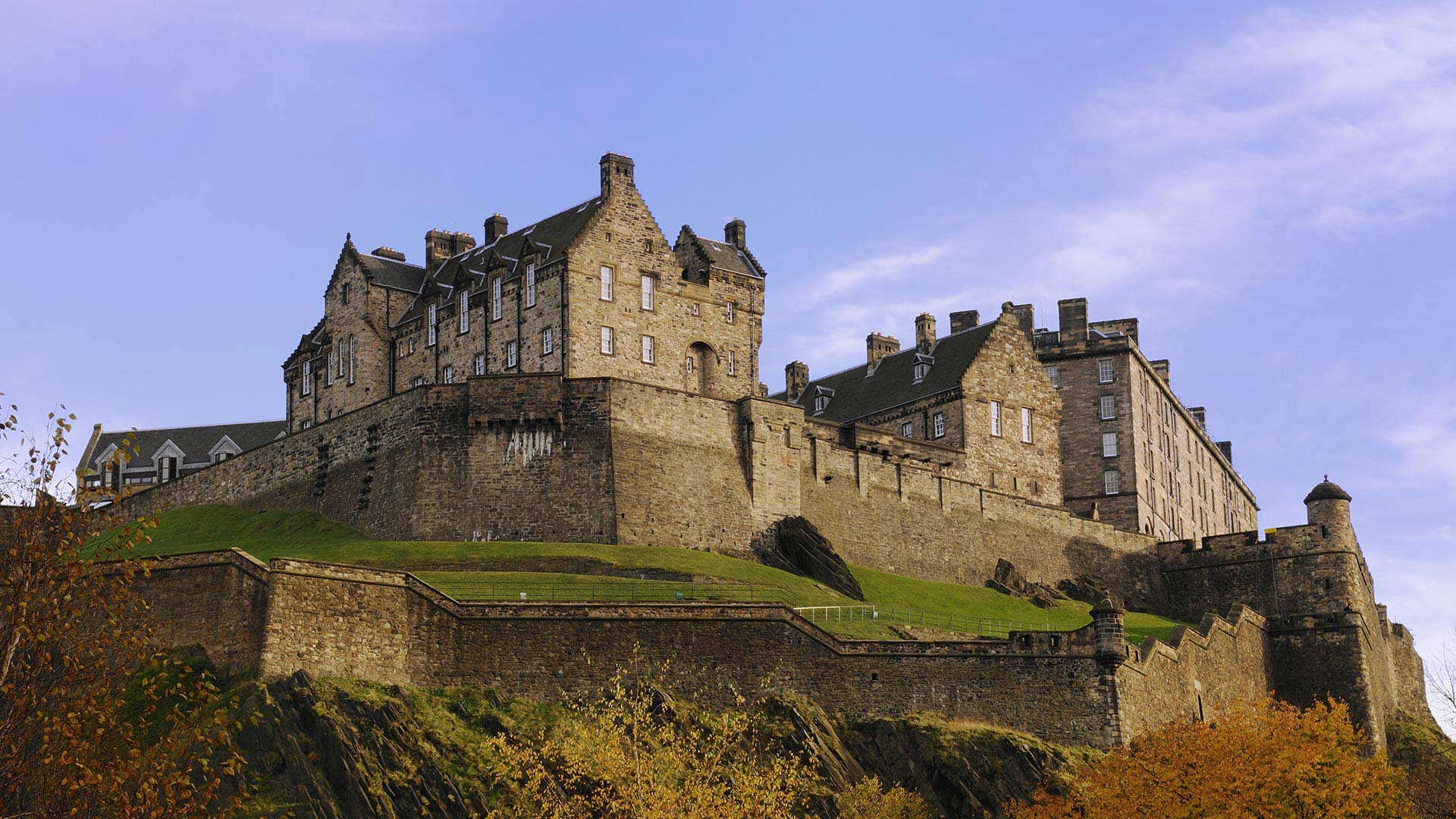 Stirling Castle
Best for: Discovering the heart of Scottish history and keeping the kids entertained
Dating back to the 12th century, Stirling Castle sits atop Castle Hill, at the heart of Stirling, and is an unmissable landmark in the area.
Stirling itself is known as the 'brooch of Scotland', and, because of its location, it was said that 'He who holds Stirling holds Scotland'. For this reason, it was the location of many legendary battles, including the sieges of Stirling Castle.
Although a fortress, it is also an enchanting palace and was once the favoured home of the Stewart kings and queens. It has even played host to several coronations and christenings.
You'll love roaming around its lush gardens with views over the valley below. Or, on rainy days, wander through the superb sculptures and medieval architecture inside.
Kids will especially enjoy dressing up as court officials or maids of honour, and trying their hand at medieval instruments.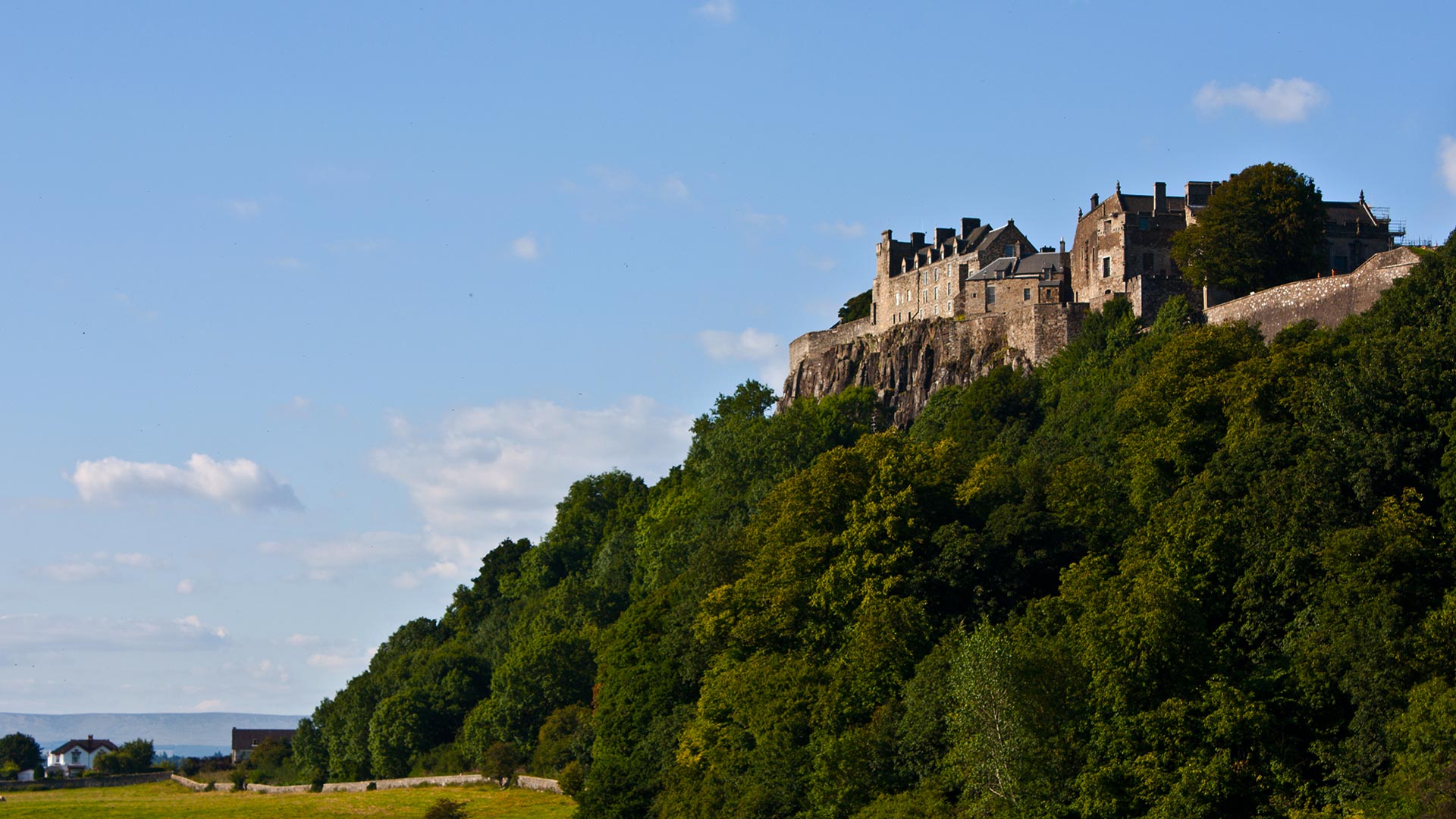 Doune Castle
Best for: Stepping into a filming location
Located a short drive from Stirling, the 14th-century Doune Castle is known for its beauty and as the backdrop for many popular movies and TV series.
Historically, this Scottish castle has been the stomping ground of many interesting and powerful characters like Mary Queen of Scots and Bonnie Prince Charlie. More recently however, it has featured in hit TV shows like Outlander (as Castle Leoch) and Game of Thrones (as Castle Black) and movies like Outlaw King.
You may also recognise it from the classic Monty Python and the Holy Grail. To pay homage to this classic movie, bring some coconuts along, or listen to Terry Jones as he narrates the castle's audioguide.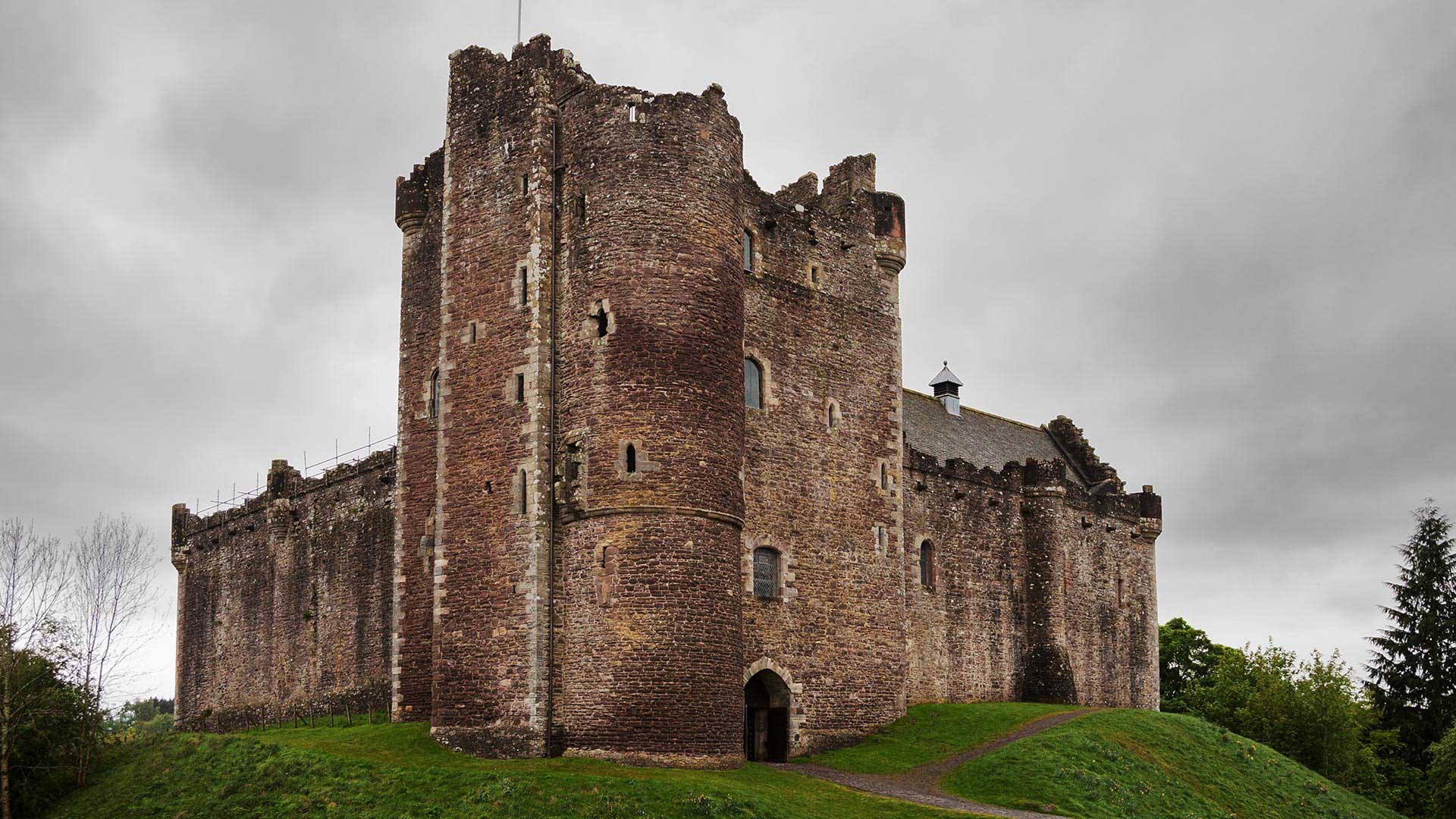 Dunrobin Castle
Best for: exploring your own fairy-tale romance
With its towering spires and grand baronial architecture, Dunrobin Castle looks straight out of a fairy tale.
If you're passing through the northern Highlands, you may want to spend some time wandering around, hand-in-hand with your special someone.
Not only is it the largest Scottish castle in the northern Highlands, but here you'll also get to learn about Scotland's history, and the castle's fascinating past and historical residents. This includes the Duke of Sutherland made famous for his (and his wife's) role in the Highland Clearances.
During the 20th century, Dunrobin was also used as a naval hospital during WWI and as a boarding school during the 1960s and 1970s.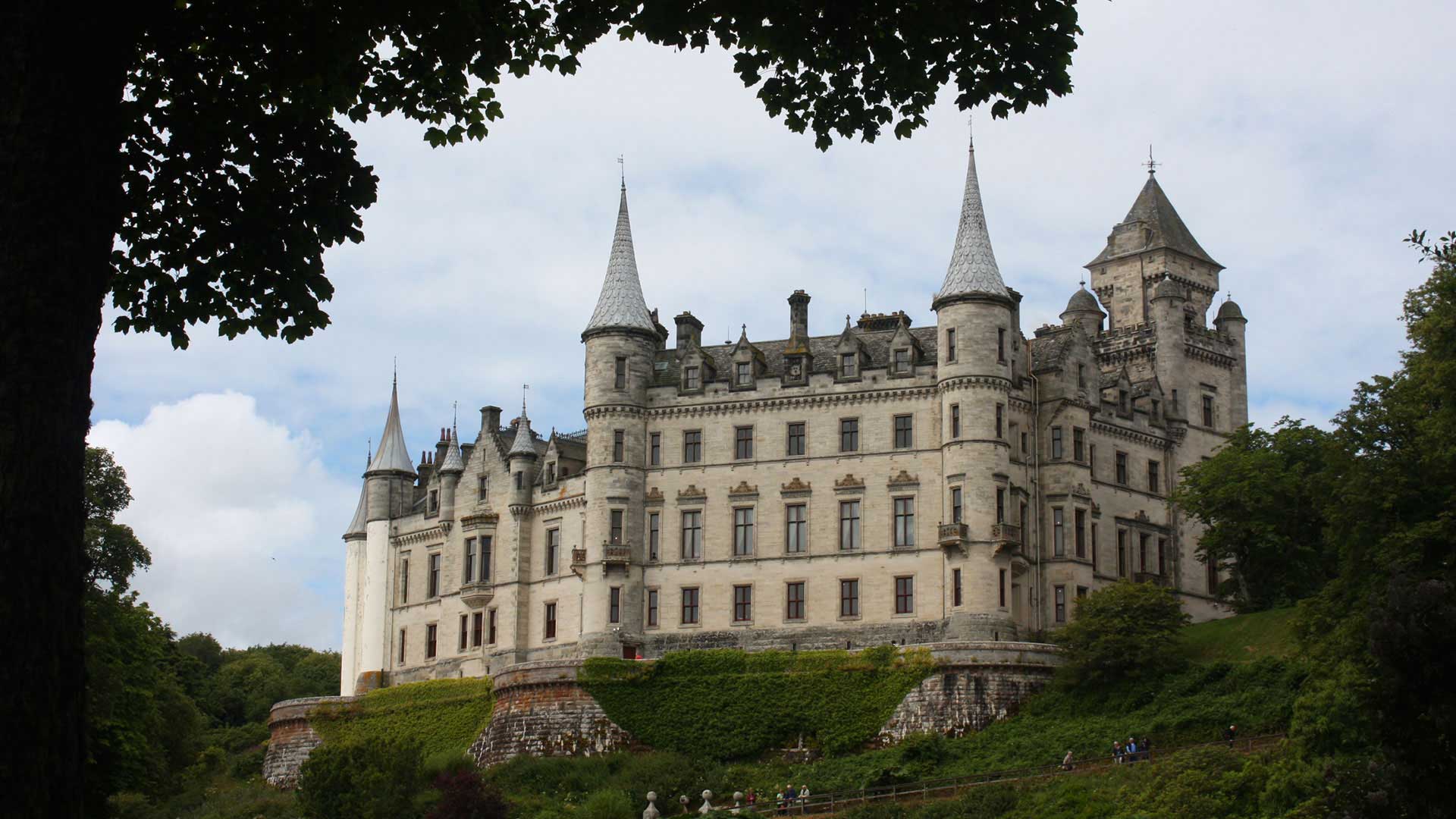 Dunvegan Castle
Best for: reclaiming your Scottish roots at Clan MacLeod's ancestral home
Dunvegan has been home to Clan MacLeod for over 800 years, making it the oldest continuously inhabited Scottish castle. Visiting Dunvegan will give you an authentic glimpse into one of Scotland's oldest clans, and you'll leave with a renewed sense of Scottish pride.
From its hilltop perch, Dunvegan provides sweeping views over Loch Dunvegan on the iconic Isle of Skye. You could easily spend a relaxing day walking the 5 acres of its 18th-century gardens. Don't forget to step inside, where you'll find the intricate and mythical Fairy Flag, which according to local legend provided many victories for the MacLeod clan.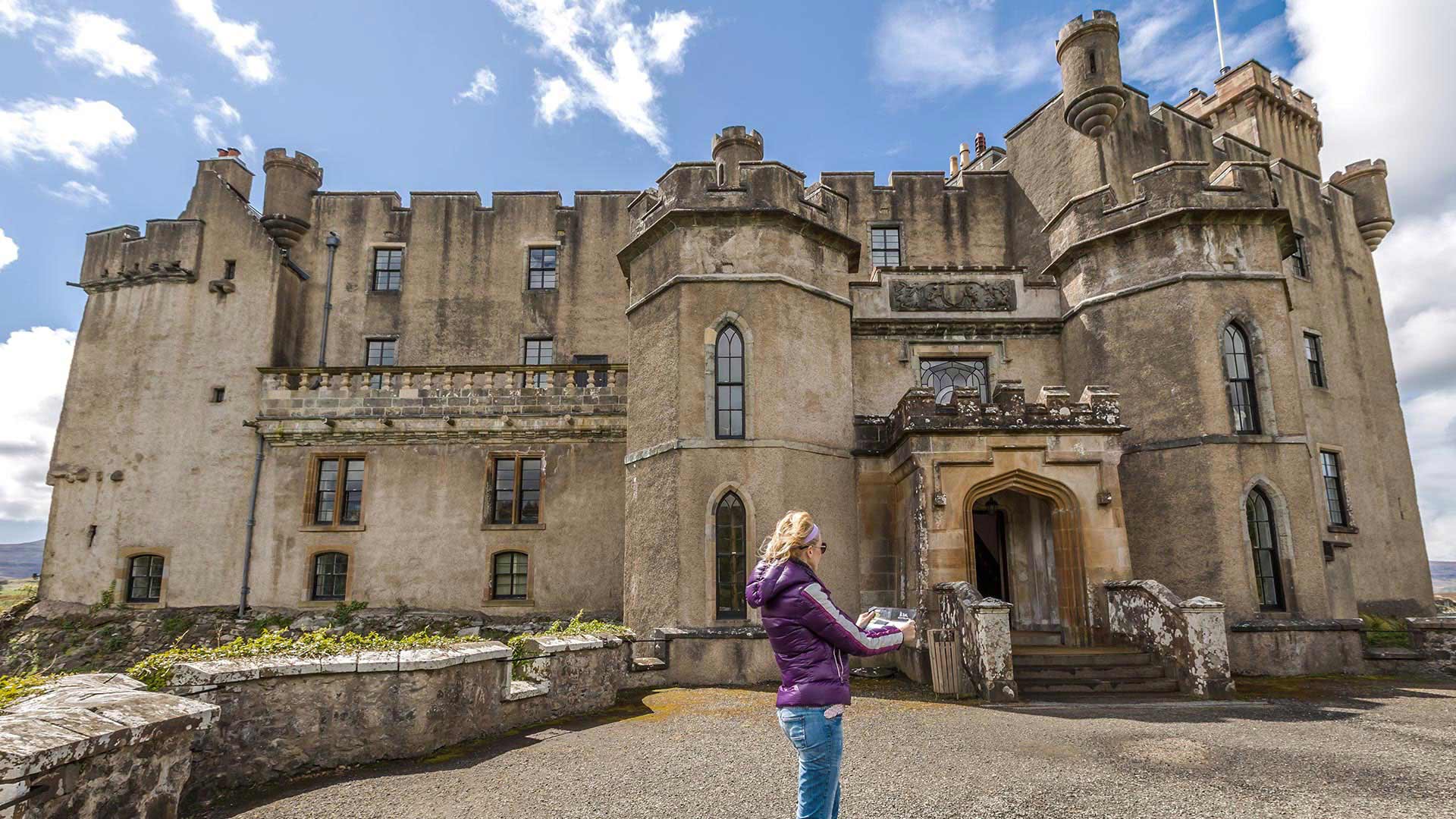 Dunnottar Castle
Best for: an atmospheric day of sightseeing by the sea
Make sure to discover one of Scotland's most dramatic and picture-perfect medieval castle by stopping at Dunnottar. From its perch at the top of a rocky headland, Dunnottar looks almost impenetrable. Therefore, it's no surprise that it was used as the location to safeguard the crown jewels from falling into the hands of the English during the 17th century.
Thanks to its strategic defence location, Dunnottar also had an important role in Scottish military history and was used for more than protecting precious jewels. Some of the buildings date back to the 14th and 16th centuries, while the surrounding area is believed to have been inhabited by the Picts, the ancient people that once populated Scotland.
It has also been home to the Earls Marischal (once one of the most powerful families in Scotland), William Wallace, Mary Queen of Scots and the Marquis of Montrose.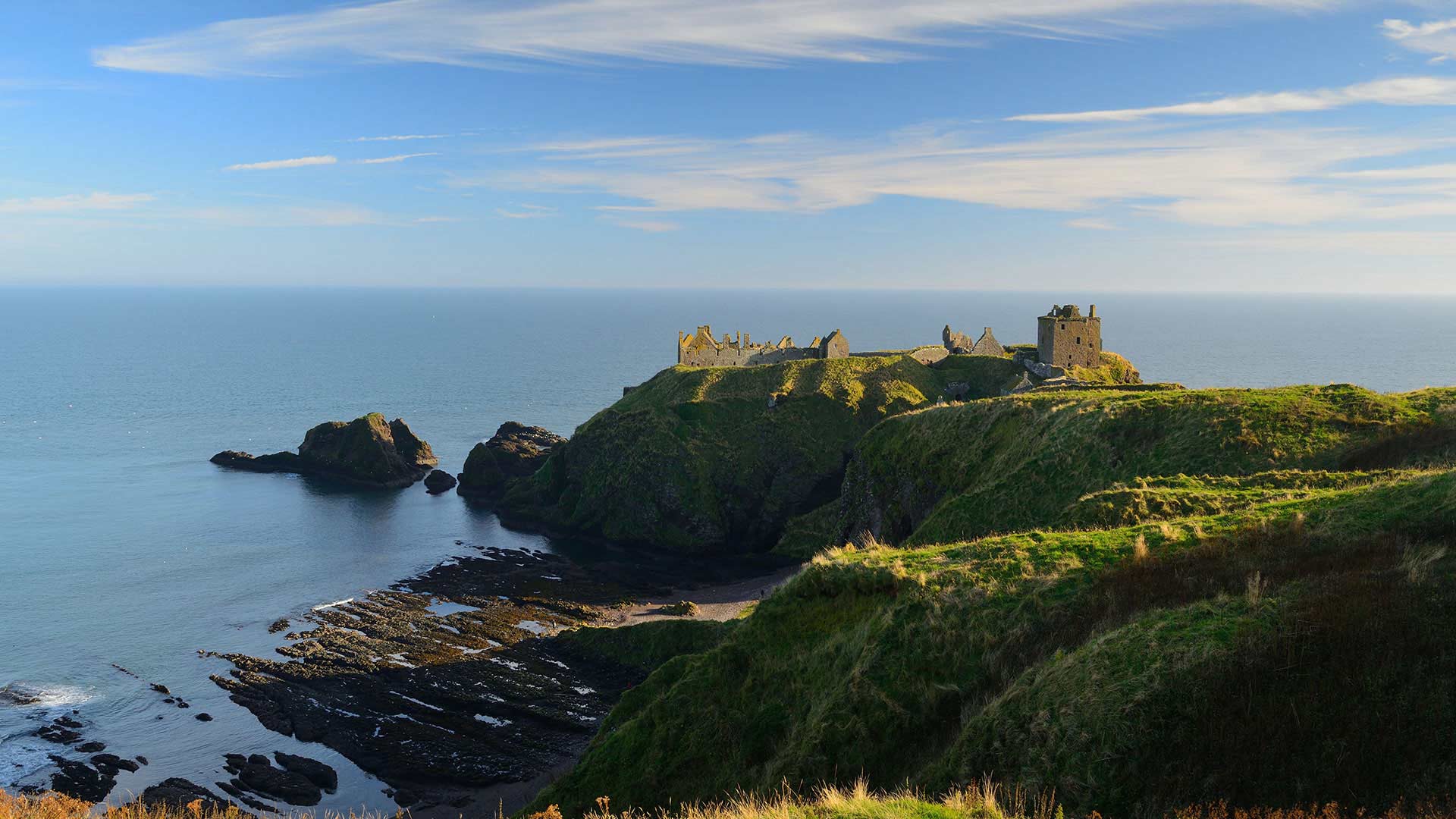 Ardvreck Castle
Best for: hunting for ghosts and other spooky encounters
Beware, ghosts are said to haunt these halls! Ardvreck, a 15th-century castle ruin, is rumoured to have two ghosts: one a tall man dressed in grey and the other a spooky little girl. Both are said to have died while visiting the MacLeod Clan.
On Ardvreck Castle grounds more myths and rumours await. According to local legend, a mermaid lives in the castle's loch and her tears cause the water level to rise.
Even if you don't believe in the supernatural or mythical creatures, Ardvreck castle, with its stunning location by the atmospheric Loch Assynt, is still worth a visit.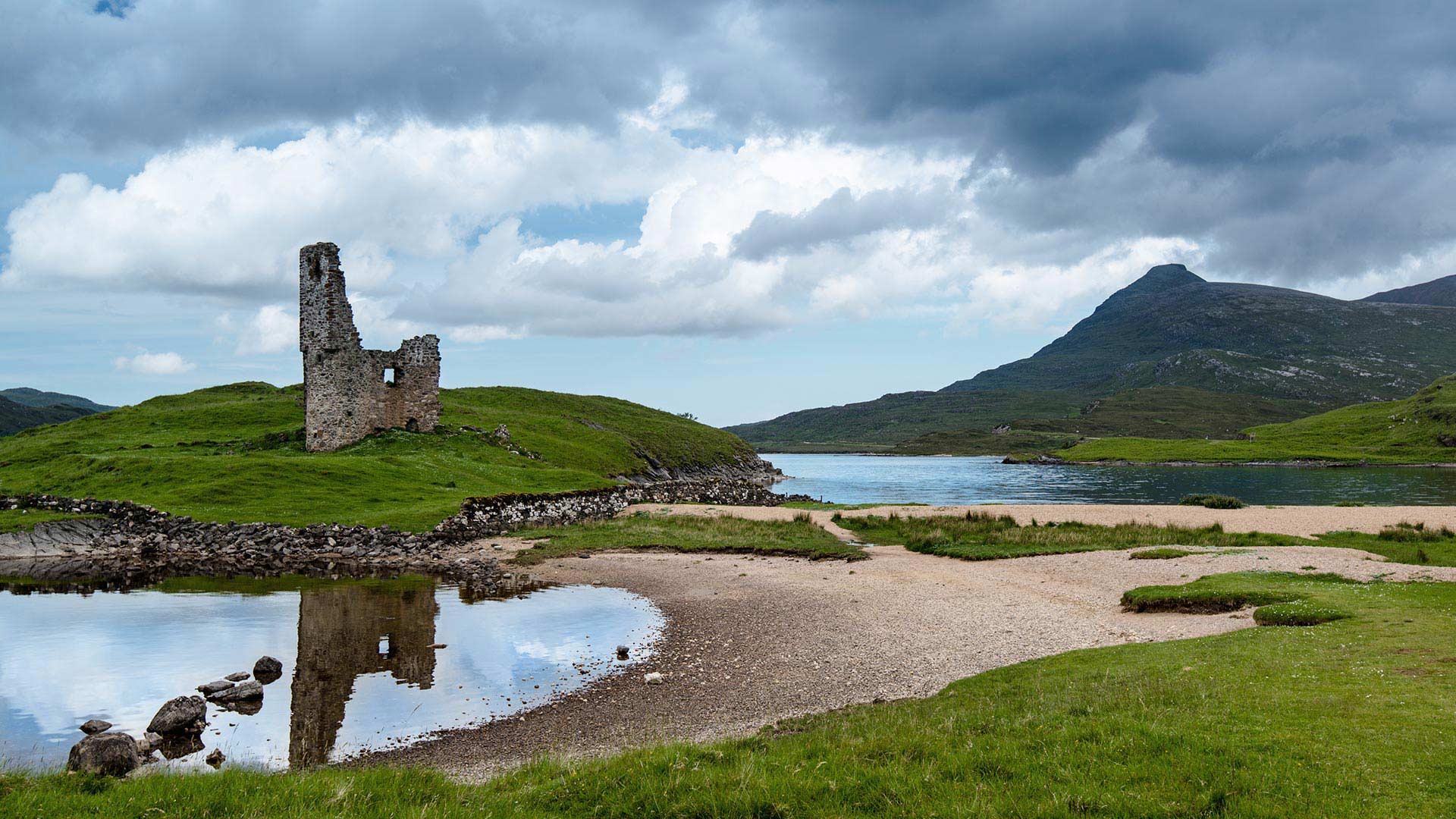 Blair Castle
Best for: learning about Scottish Highland feuds
Travel back in time at the 13th-century Blair Castle, home to more than 19 generations of Clan Murray. With its strategic location in Glen Garry, Blair Castle was the ideal base for one of the Scottish Highlands feuding dynasties as its epic views gave them sight and control over the surrounding area.
Today, Blair Castle has a blend of different architectural styles including Medieval, Georgian and Victorian. You can learn about the castle on a guided tour (open to the public April to October) or explore its beautifully maintained grounds, listed as one of Scotland's most significant gardens.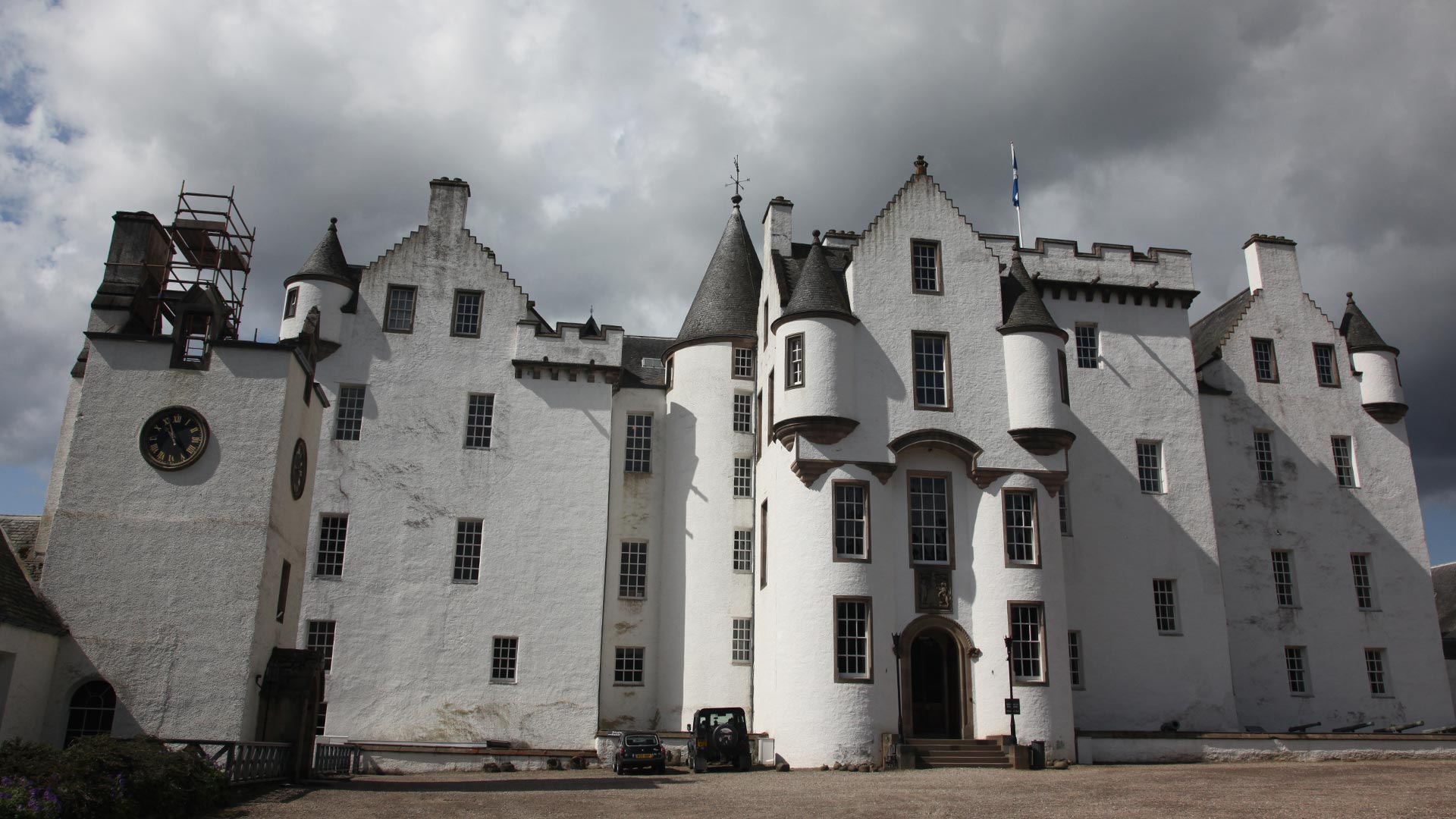 Eilean Donan Castle
Best for: taking Instagram-worthy photos
On the road to the Isle of Skye lies Eilean Donan, one of the Scottish Highlands most iconic castles. Set on a small tidal island between Loch Duich and Alsh, Eilean Donan provides plenty of excellent photo opportunities.
Eilean Donan stood strong for over 5 centuries before being destroyed in 1719 for its involvement in the Jacobite rebellions. Today, you can take a guided tour to learn about its rich history and imagine life during the Jacobite rebellion.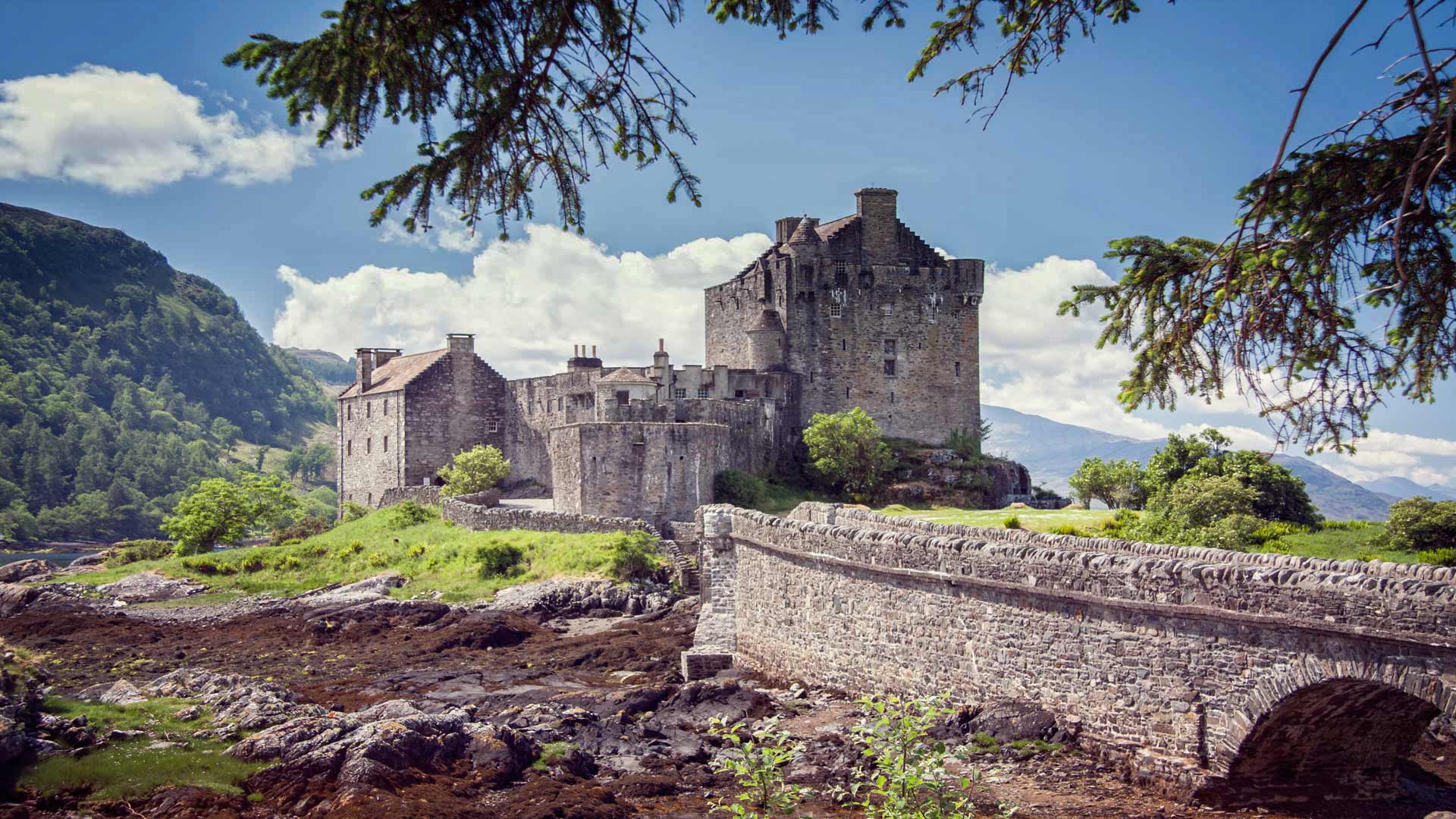 Urquhart Castle
Best for: Keeping an eye out for the elusive Loch Ness monster
From its vantage point on a headland overlooking Loch Ness, Urquhart Castle offers visitors a chance to spot the elusive sea monster, fondly known as Nessie.
Or, if you're not much of a monster hunter, you can explore its atmospheric ruins, venture into its spooky (and possibly haunted) prisons, admire its collection of medieval artefacts or simply enjoy the stunning Highland view.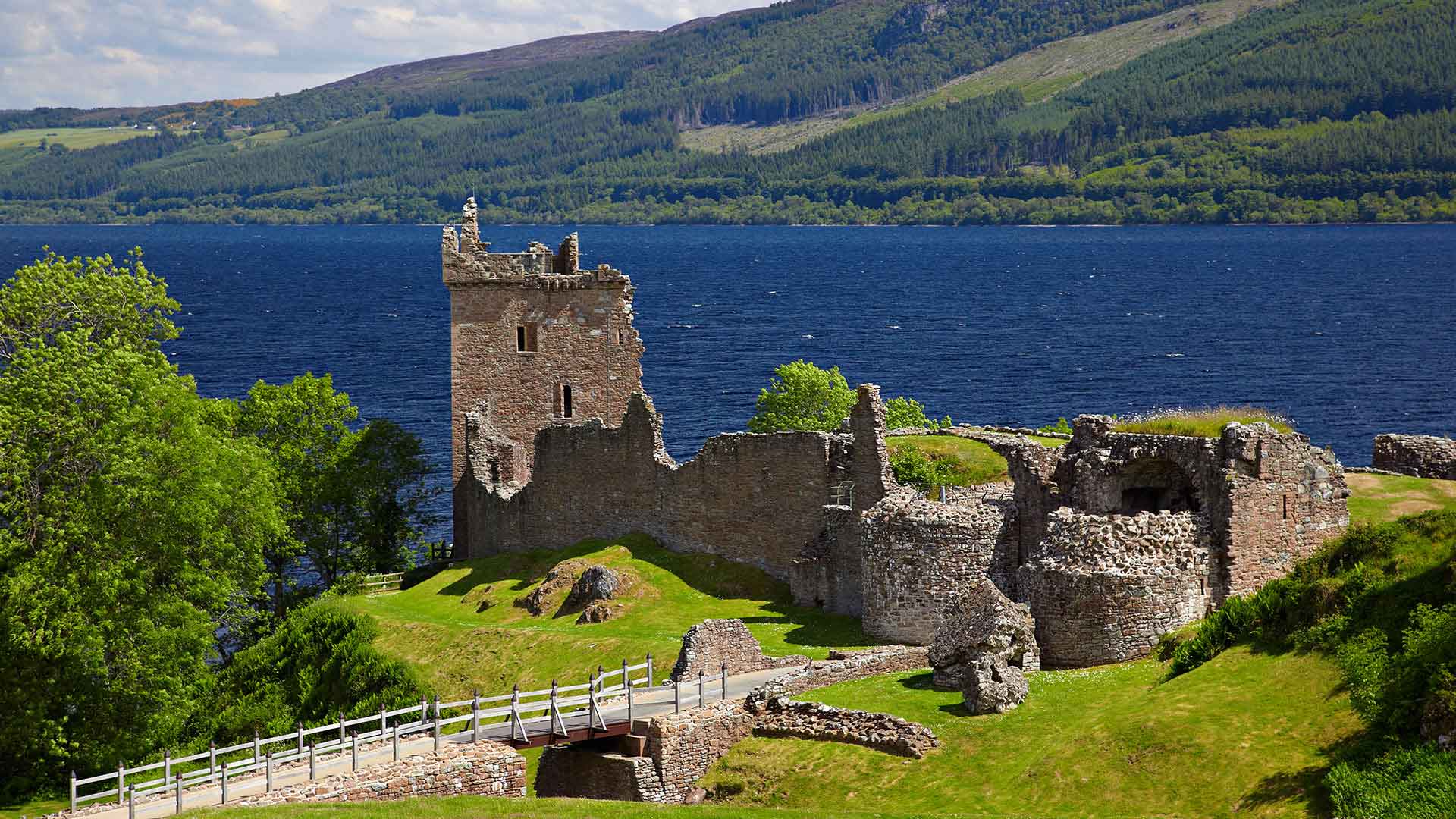 Cawdor Castle
Best for: re-creating scenes from a Shakespearean play
While the actual, historical King Macbeth died long before Cawdor Castle was built, this doesn't stop people from linking the two. In Shakespeare's Macbeth, the three witches predict that Macbeth would become the 'Thane of Cawdor' before being crowned King. So, in a way, Cawdor Castle became Macbeth's fictional home.
Shakespeare-aside, Cawdor Castle has a rich history as one of the homes of Clan Campbell since the 16th century. Today, it remains the official residence of the Dowager Countess Cawdor.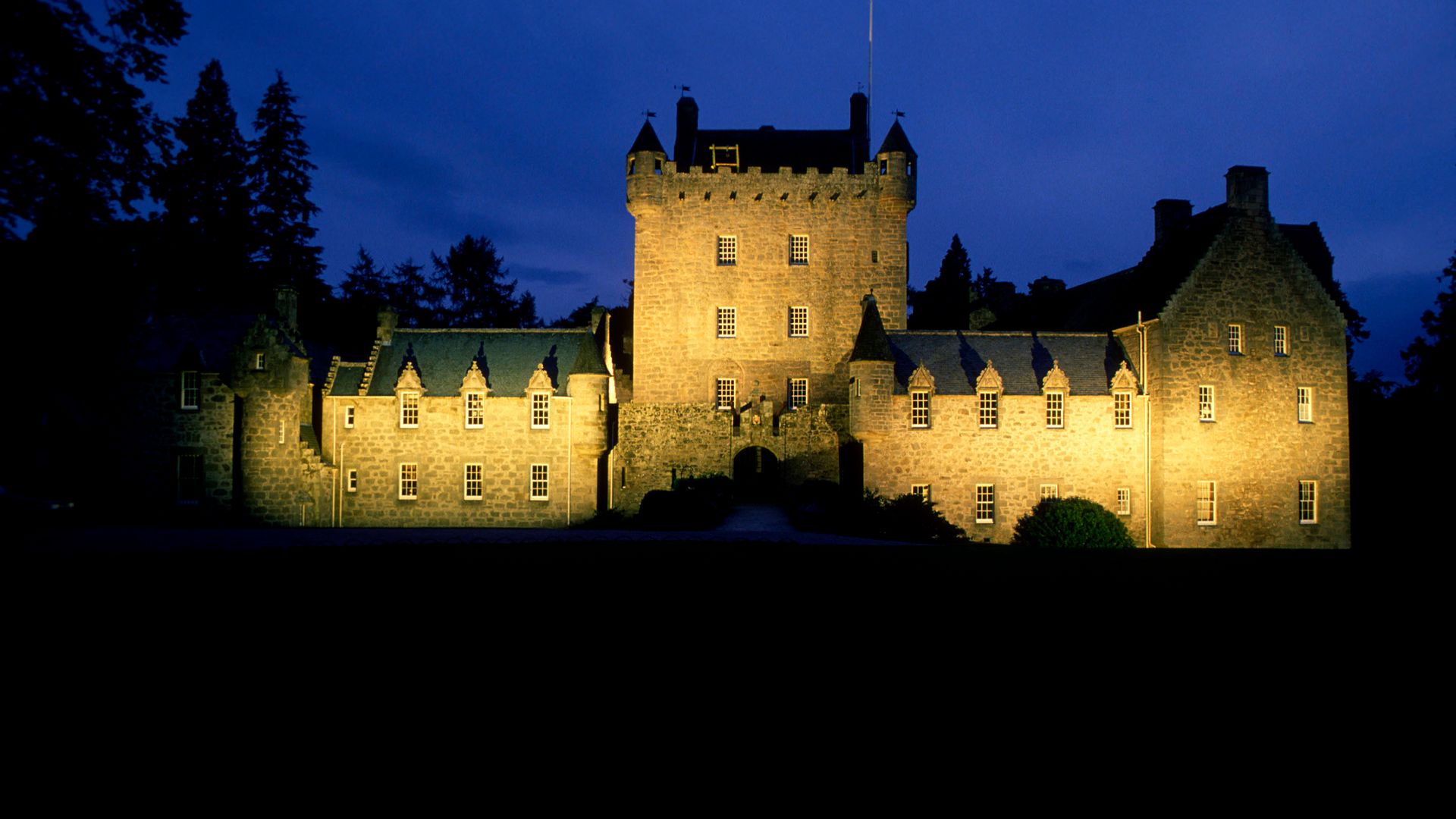 Inveraray Castle
Best for: pretending to be royalty like in Downton Abbey
As you relax in the Inveraray Castle gardens on the shores of Loch Fyne, you'll feel like you've arrived on the set of Downton Abbey. After a romantic picnic, spend the day exploring one of Scotland's finest stately homes and admiring the rugged Highland scenery.
Inside, you can explore highlights such as the Armoury Hall with 1300 pieces of weaponry, or admire the French tapestries in the State Dining Room and Tapestry Drawing Room. You can also learn more about the Campbells as Inveraray Castle has been the residence of the Duke of Argyll, chief of Clan Campbell, since the 16th century.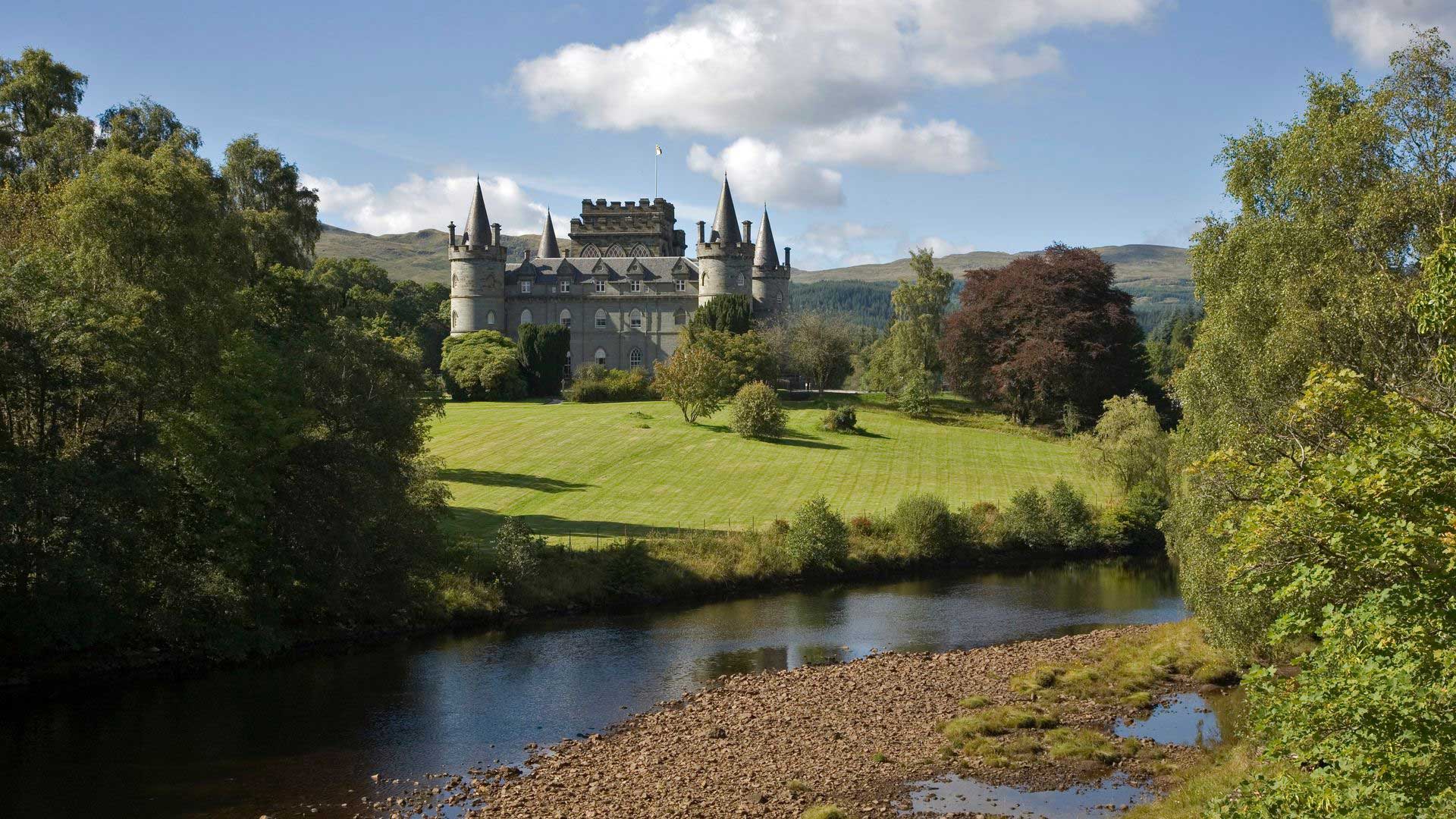 Explore Scottish castles with Nordic Visitor
Still, haven't had your fill of castles? Why not discover the charming 18th-century Culzean Castle in Ayrshire, or visit the Royal Family's Scottish home at Balmoral Castle? You could also add to your list the 14th-century Glamis Castle, the childhood home of Queen Elizabeth the Queen Mother, or visit the 18th-century Floors Castle in the Scottish Borders on a day trip from Edinburgh.
Wherever your Scottish adventure takes you, you're sure to find some amazing castles to visit. Hire a car to reach off-the-beaten-track castles in the Scottish Highlands, where you'll have the dramatic scenery to yourself, or join a small group tour to sit back, relax and learn about the complex history behind most Scottish castles.
Nordic Visitor can help arrange your tour, making it easy to book accommodation at any time of year and find the best transport links so you can discover as many castles as you want.
Contact us to tour Scottish castles or create your dream Scotland trip.