Note: this article contains spoilers!
Jamie and Claire Fraser may be starting their life in the American Colonies in Season 4 of Starz's Outlander, but we won't forget the Scottish roots of their epic love story. Scotland's beauty makes for an amazing visual backdrop, with its rolling hills, beautiful landscapes, and historic landmarks.
The first three seasons, whether the characters were in their home Scotland, off in France attempting to thwart a revolution, or in the Caribbean chasing after Jamie's nephew, featured Scottish gems, dotted and sometimes hidden around the country.
Are you wondering things like, "where is Outlander filmed in Scotland"? Is Jamie's family home Lallybroch real? Or Castle Leoch? Where is Craigh na Dun? Unfortunately, these locations are all works of fiction, but you will find plenty of real-life grand houses, castles, and stone circles to see around Scotland.
---
View our Outlander tours for the quick and easy way to experience these locations
---
Today we share 7 of our favourite Outlander filming locations in Scotland that you can visit on your next trip to the UK.
Spoiler alert for Season 1-3 ahead!
Stroll through Edinburgh and its surroundings
Edinburgh is unmissable when you're visiting Scotland. This means you'll be at the heart of so many wonderful places to visit, including a lot of Outlander filming locations! Whether you're in the capital city for a day or two, or five, take some time to go for a walk and discover some of the sights.
Edinburgh is particularly interesting as it features as a real setting for the first time in Season 3. We catch up with Jamie, who is working as a printer in Edinburgh, and it is at his printing house that Claire finds and reunites with him after two decades apart.
1. The Royal Mile
Walking at the heart of the Old Town, a UNESCO World Heritage Site, will bring you back in time, whether you recognise the settings from Outlander or not. The Royal Mile, and the network of closes (alleyways) and buildings that flows in and out of it, are reminiscent of the 17th and 18th century. One of them, Bakehouse Close, just off the famous Mile, is the external location for Jamie's printing press.
If you walk up towards the Castle from Bakehouse Close, you'll pass by the Signet Library. It's a Georgian building just off the Mile, behind St Giles' Cathedral. The interior was used as Lord John Grey's Governor's Mansion in Jamaica. It is a building well worth the visit, and they even make a delicious afternoon tea if you want to grab a bite.
---
Want to visit Scotland's capital? Edinburgh has a starring role in most of our Scotland tours
---
2. Craigmillar Castle
To see this castle, you'll have to drive or take a bus from Edinburgh city centre, toward the south of the city. Craigmillar Castle is found in the Craigmillar area, but you may recognise it as Ardsmuir Prison. That is where Jamie is incarcerated after surviving Culloden and where he befriends Lord John Grey.
3. Gosford House
If you have some time to visit the greater Edinburgh, you could take the train or drive to Longniddry in East Lothian to go and visit this beautiful estate. The exterior stood as Helwater Estate, the private residence located in northern England, where Jamie works after his imprisonment--and fathers his illegitimate son! The house is opened for tours during the summer if you want to see the lavish interiors, especially the impressive Marble Hall, a filming location used for other scenes.
Visit the quaint Fife villages
The Kingdom of Fife lies just across the Firth of Forth from Edinburgh. If you drive through it on your way up to Inverness or Aberdeen, you'll be able to stop at a few of the villages that were used to film Outlander.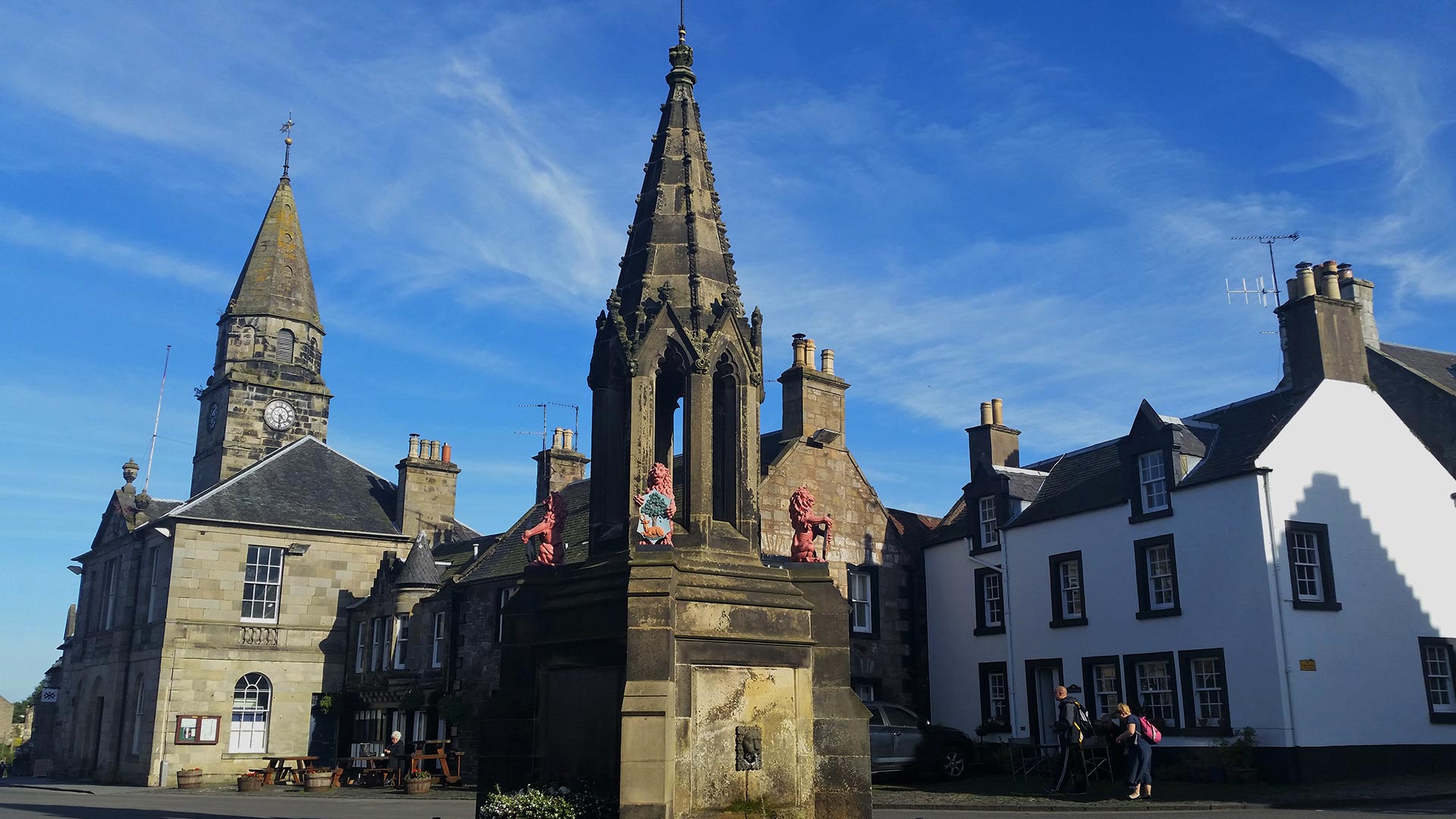 4. Falkland and Culross town centres
These two medieval villages were used to represent other Scottish towns. Their history and old-time charm made them the perfect backdrop for the 1740s and 1940s alike.
Falkland is seen in the first episode of the series, posing as the northern city Inverness, where Claire and Frank are honeymooning after the war. Falkland was the first conservation village in Scotland and is perfect for a walk. You could even visit Falkland Palace at the same time, which used to be a favourite of Mary Queen of Scots.
In the series, the village of Culross stands in for the fictional village of Cranesmuir, where Geillis Duncan stays near Castle Leoch. The village is one of the most complete examples of an old burgh, which is probably why it was used so many times in Outlander. You won't miss it with its yellow palace, which really stands out.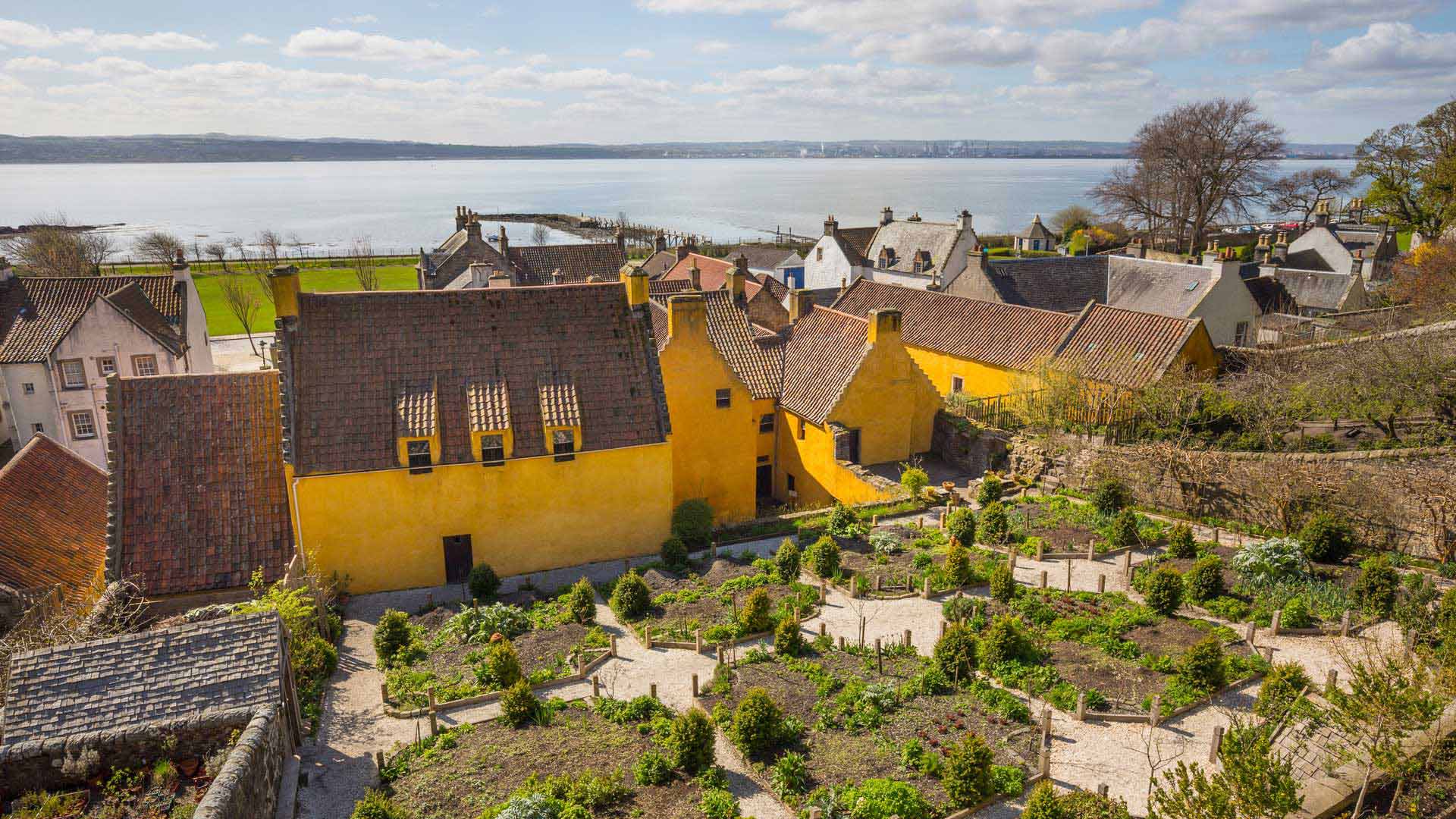 Witness the natural beauty of Perthshire
This is where it all began. While it is set in Inverness, it is in fact in Perthshire that a big part of Claire's journey is filmed.
5. Rannoch Moor
It's well known that Claire passes through the Craigh na Dun standing stones near Inverness to reach the 17th century, but it is indeed in Rannoch Moor that this was filmed. Stretching from Perthshire into the Highlands, Rannoch Moor will be reminiscent of season 1 when Claire and Jamie ride across these moors and valleys. Unfortunately, the stones aren't real, but we can tell you a secret. There are standing stones dotted around the country. If you find some, will you touch and see?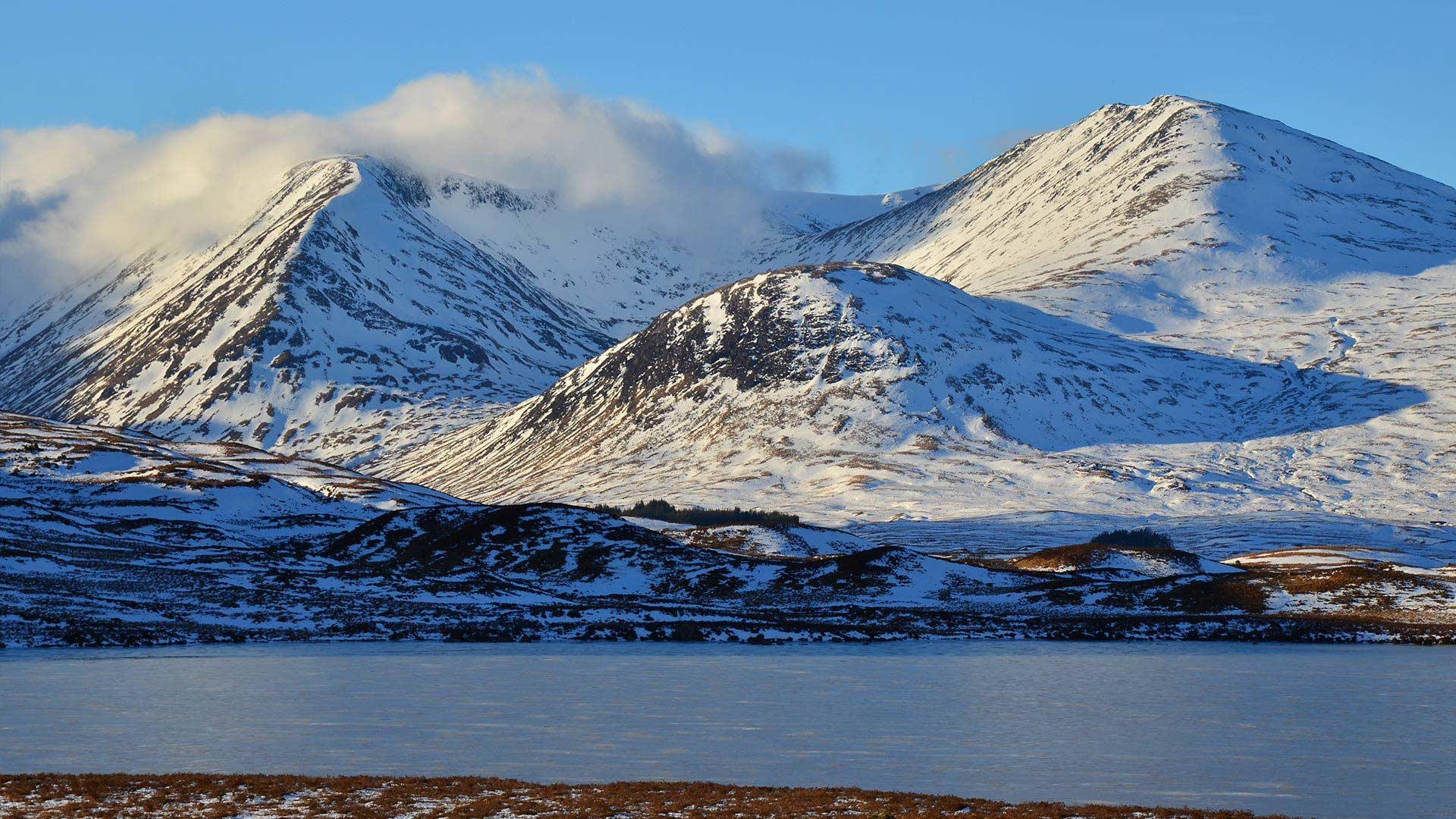 6. Drummond Gardens
Visit these gardens, part of Drummond Castle near Crieff, and you may imagine yourself transported to France. In Season 2, were you fooled when these particular gardens passed for the lush park of the Palace of Versailles? While you can't visit the castle itself, you can look around the gardens if you wish.
Explore the West End of Glasgow
Glasgow is known for being the largest city in Scotland, with an industrial background and incredible music scene. While the city centre offers some good shopping opportunities, if you pop to the West End (subway station Hillhead), you will be able to visit the Gothic buildings that make up one of Scotland's oldest universities.
7. Glasgow University & Kelvingrove Park
Why should you be interested? Well if you paid close attention during season 3, you may well notice similarities between these parts of Glasgow and Boston. Yes, most of the Harvard University scenes, as well as the exterior shots of Frank and Claire's home, where filmed in the West End of Glasgow. Claire is seen walking through Kelvingrove Park with baby Brianna and, nearly 20 years later, Brianna and Roger walk through the famous cloisters at the University of Glasgow.
---
Good to know: you can visit these places and more on our Outlander packages. Choose from:
---
What filming locations from Outlander would you like to visit in Scotland? Tell us on social!