The Isle of Ireland, made up of the Republic of Ireland and Northern Ireland, is a popular destination with travellers. Full of iconic sights, such as the Cliffs of Moher, there are many reasons why it is an ideal holiday destination.
The Emerald Isle is fantastic for hiking, discovering castles, eating seafood and sipping on whiskey. On top of the many buzzing cities, you could also explore the natural wonders and quaint villages that make up the countryside.
As if you would need more reasons to visit Ireland, right? Well, we've compiled our top 10 reasons to visit Ireland and Northern Ireland:
1. Jaw-dropping natural landscapes
When you think of Ireland, it may conjure up images of green rolling hills, rugged seaside cliffs, and windswept rock formations. When you visit this Celtic country, you will be rewarded with all that and more!
You'll be able to admire or hike the high mountains of Wicklow and McGillycuddy's Reeks. Take in the views over the Atlantic Ocean from the west coast cliffs.
Sail or walk along the majestic lakes such as Lough Erne and Lough Leane. And explore the islands where you could learn more about the Gaelic culture and language.
In Northern Ireland, we recommend following the causeway coast. Along the way, you'll pass the spectacular Glens of Antrim and the Giant's Causeway. We also recommend a quick stop by the Carrick-A-Rede rope bridge.
---
---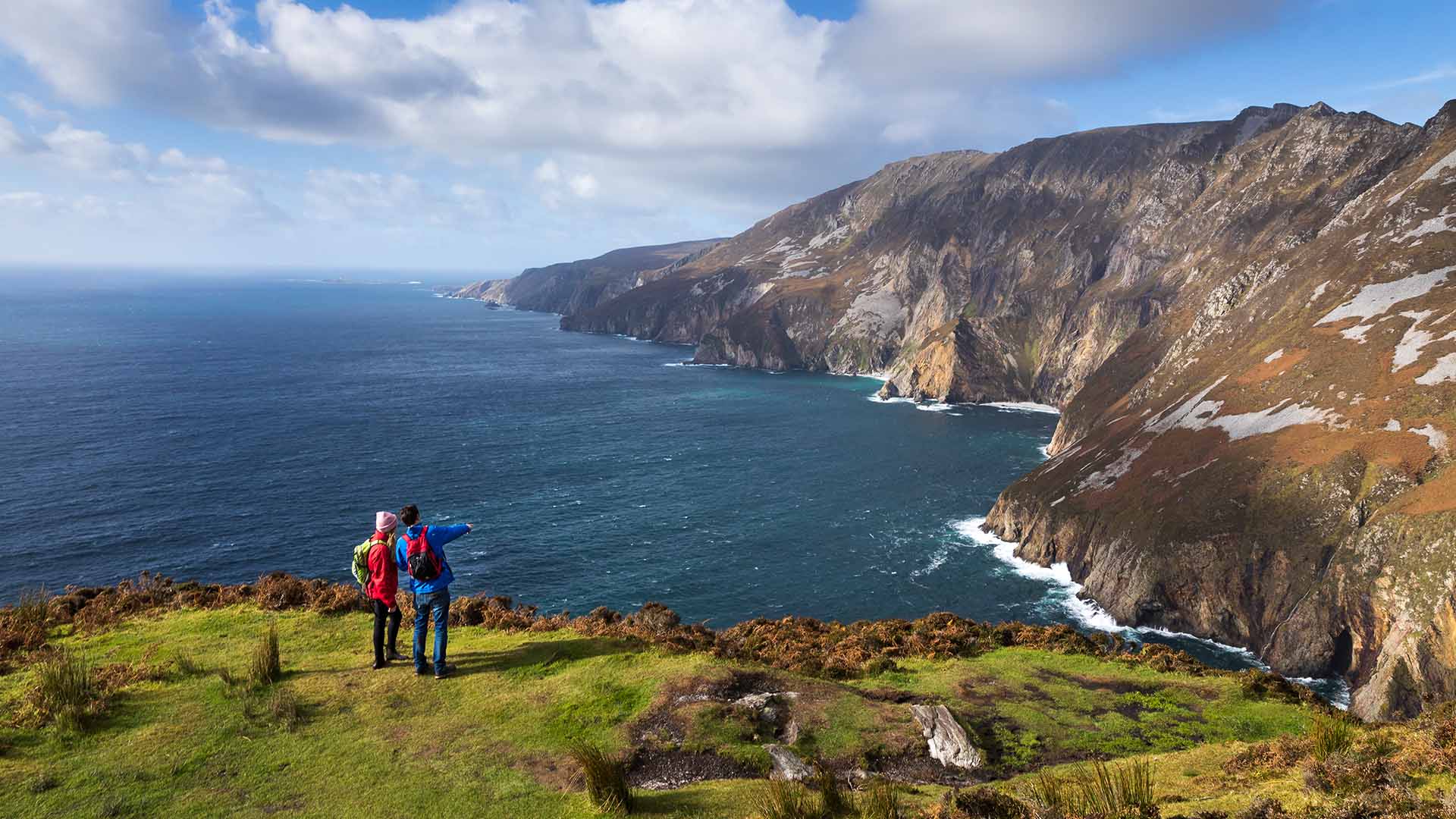 2. Music and festivals
Ireland is a place to visit not only for its beauty and history, but because of its lively atmosphere. The Irish are known worldwide for their festive celebration and the country hosts many events and festivals along the year.
This includes the TradFest held in Dublin every January. It is the largest festival of traditional music in Ireland. Not to be missed if you're a fan! The town of Dingle also hosts its own in September.
St Patrick's Day is a five-day affair in Dublin. In September, Galway hosts the International Oyster and Seafood Festival, for lovers of this gastronomy. At the same time Dublin hosts the Fringe Festival, as well as a Bram Stoker Festival in October.
3. Regal castles
Irish history goes back centuries if not millennia, from the Vikings and Celts to warrior clans. Because of this, there is an estimated 30,000 castles and ruins dotted all over the country. During your journey, you could visit as many as you wish and time allows.
Here are some of the best castles in Ireland:
Blarney Castle – where you can kiss the famous Blarney Stone
Bunratty Castle – one of the most complete castles left today in Ireland
Dunluce Castle – a cliffside fortress with majestic sea views
Rock of Cashel – an ancient royal site
Ross Castle – a 15th-century fortress set amidst a national park
You could also visit the famous Dublin Castle in the capital. It is a current seat of government where you can learn more about Irish history.
Scotland is another excellent destination to visit if you're interested in exploring royal castles and historic strongholds. For the ultimate Celtic castle trip why not embark on a combined tour of Scotland and Ireland?
---
---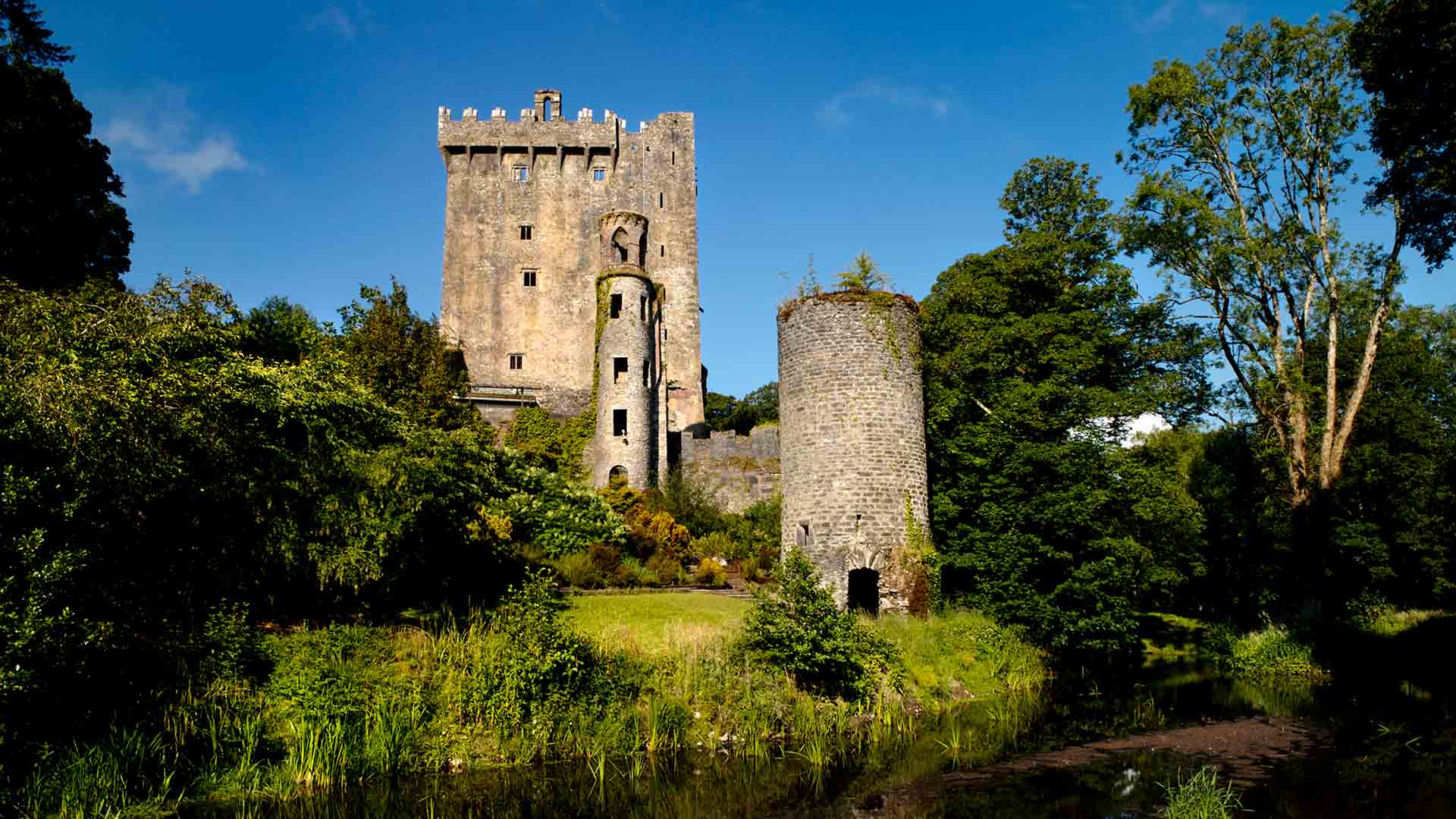 4. Game of Thrones
Ireland, and especially Northern Ireland, has seen a boom since popular television series Game of Thrones was filmed here. The HBO show not only hired many locals as extras, but also showcased the country's fantastic and diverse natural landscapes!
Many fans of the show have started to come to Northern Ireland to see their favourite filming locations first-hand.
Discover the Mourne Mountains, which doubled as Winterfell territory. Then drive through the haunting Kingsroad – oops, we mean the Dark Hedges!
County Antrim is also full of amazing locations that keen fans may recognise. This includes the Cushendun Caves, where Melisandre births the shadow demon, and Ballintoy Harbour, standing in for the Iron Island port.
5. Scenic road trips
Ireland is an ideal location for a road trip!
Hire a car and hit the road to see the famous sights at your own pace. Stop when you want to at your favoured attractions. You can go hiking, or castle hunting, or even stop in as many quaint fishing villages as you wish.
You could:
Drive around the island, discovering Northern Ireland as well
Follow the Wild Atlantic Way down the west coast
Explore the Ring of Kerry and Dingle Peninsula
Go from capital to capital, driving north from Dublin to Belfast City
Travel along the Causeway Coastal Route in Northern Ireland
---
---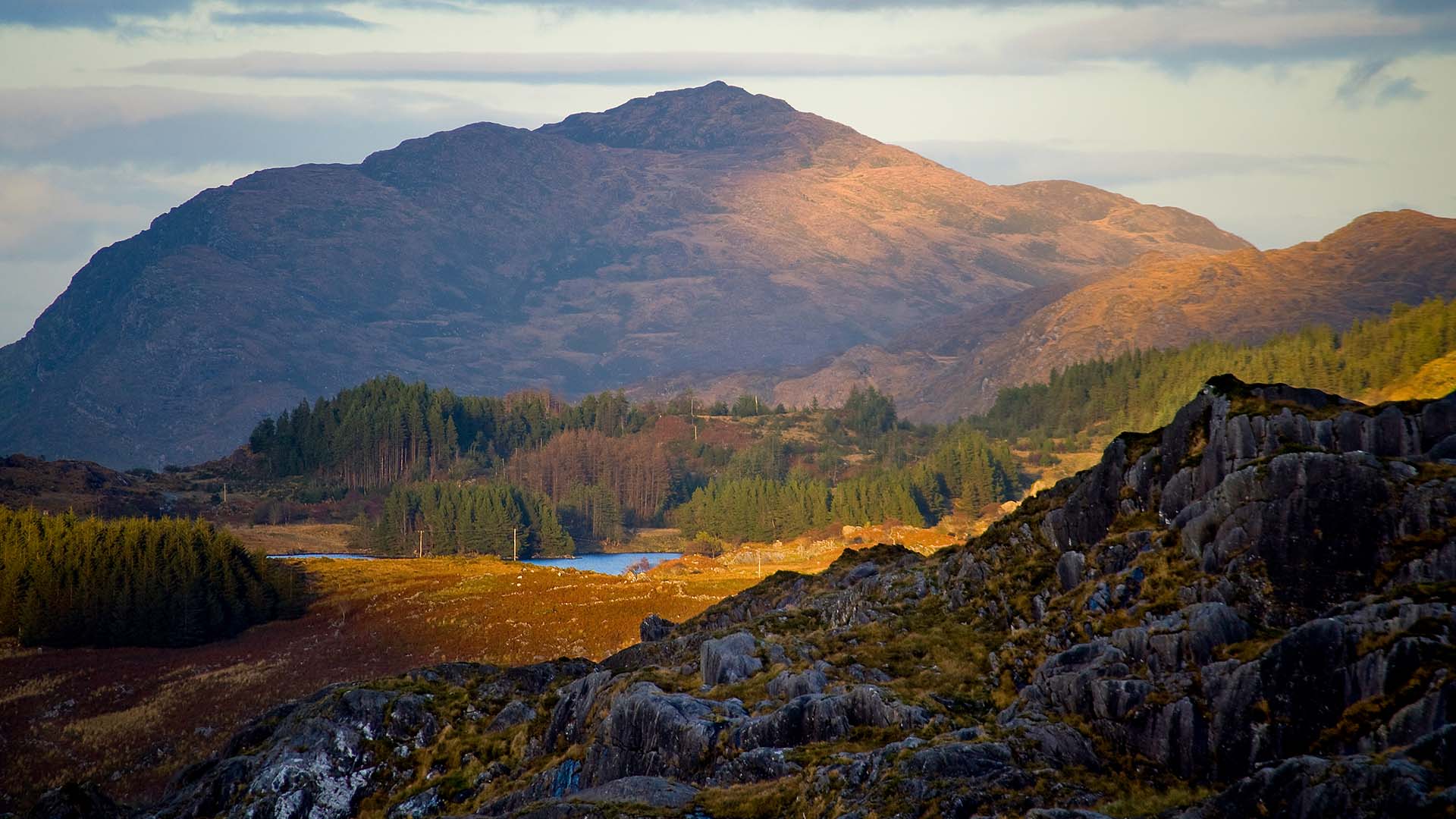 6. Guinness and whiskey
If you are a lover of beer and whiskey you will be in for a treat on your trip to Ireland!
There are multiple brewers around the country, but the most famous is, of course, Guinness. Come taste the 'black stuff' in its hometown at the Guinness Storehouse. You won't be surprised to hear it's Ireland's number one attraction!
Whiskey distilleries are dotted around the country as well. If you want to visit one, you'll have plenty of choice, from Jameson in Dublin to Kilbeggan in Westmeath.
You could also visit the isle's oldest whiskey distillery at Bushmills or Micil in Galway. Good to know that Ireland small group tours with Nordic Visitor include a visit to a distillery so you get a local taste.
Or, you could forgo attractions and simply curl up in a pub and order a pint or a dram of whiskey.
7. Irish locals
The Irish people truly make Ireland special! As a visitor to their shores, you'll experience their fun sense of humour and warm hospitality, especially by staying in B&Bs and smaller hotels.
You can also participate into the cheerful atmosphere by visiting pubs. Every city and town has at least one! Here you could have a drink with the locals, taste the Irish flavours and even listen to traditional music.
This may well be one of the best moments of your visit to Ireland!
---
---
8. Lively cities
Known for its stunning natural landscapes, Ireland is also ideal for city breaks!
Dublin will probably be the starting point of your trip to Ireland. The capital is a stunning mix of modern and historic architecture. It is full of fun attractions like the Guinness Storehouse and St Patrick's Cathedral. We recommend adding extra days to your itinerary to make the most of it.
In the west, you'll want to stop by Galway. This laid-back city has a thriving music and foody culture. In the south, Cork is Ireland's second largest city and the area's cultural hub.
When you visit Northern Ireland, make sure to stop by the 2 historic cities: Belfast and Derry.
Belfast is the capital where you can learn more about Northern Irish history. We recommend checking out the Peace Walls and the Titanic Belfast. Londonderry, or Derry, sits in the west of the country and is a fine example of a walled city.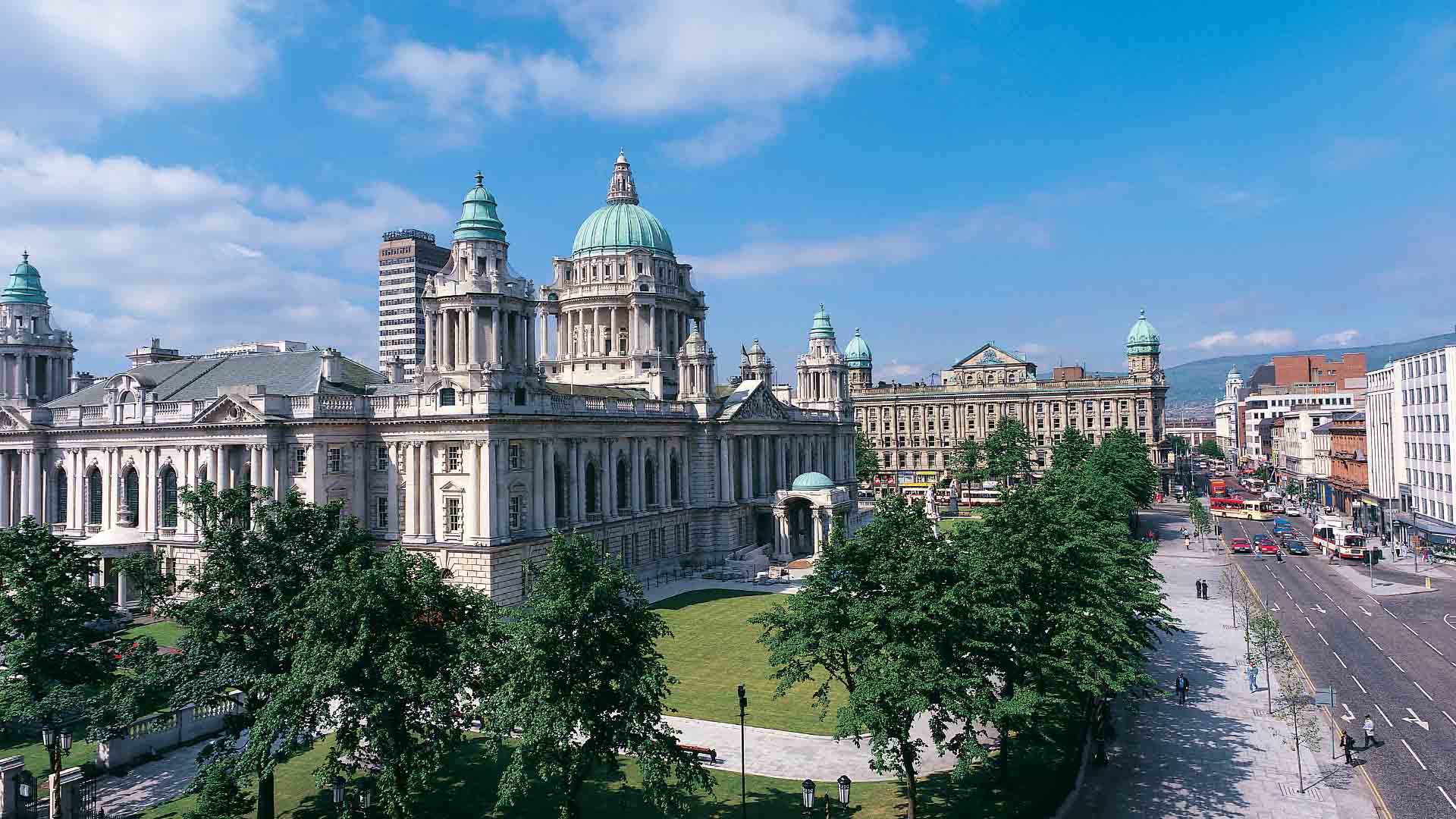 9. Rich heritage
One of the biggest draws to Ireland is its rich heritage. The country has a strong historic background and a large diaspora worldwide that has kept this culture alive.
Today there is still a focus on highlighting the Irish and Gaelic living heritage, from language to music and dance.
If you or your travelling companions have any Irish heritage, you can discover your roots! In Dublin, you'll find EPIC The Irish Emigration Museum, which was declared 'Europe's Leading Tourist Attraction 2019' by the World Travel Awards.
Then there's Glencolmcille Folk Village, located in County Donegal, which is one of Ireland's best living-history museums.
Finally, on the Aran Islands, you can learn more about the Gaelic heritage. You could also stop in small villages like Adare, which was designated a heritage town by the Irish government.
Take advantage of small guided group tours or a private guide to learn first-hand about Ireland's history and culture.
---
---
10. Delicious food
During your time visiting Ireland, you'll be able to taste the hearty local food. Among other things, dig your teeth into the famous Irish soda bread and the lesser-known boxty, an Irish potato pancake.
At B&Bs and other accommodation, you may be able to try the full Irish breakfast. It's typically served with eggs, bacon, sausages, mushrooms, beans and toasts or boxty.
In small fishing villages along the west coast, we also recommend ordering some seafood. And you can't leave Ireland without trying the famous Irish stew!
Don't forget that the cities, like Dublin, Belfast, Galway and Cork, have plenty of fine dining restaurants. They focus on local and seasonal produce to give you a modern taste of Ireland.
---
---
These are only 10 of the many reasons why Ireland is a destination of choice. If you're looking for more ideas or inspiration, look at our Ireland travel guide to explore and discover more Irish gems. Or take your pick from these top vacations in Ireland to find the perfect tour for you.
When you're ready to start planning your adventure to Ireland, get in touch. Contact our Ireland travel consultants to discuss what you'd like to do and see. We can help you make the most of your time in the Emerald Isle.