New Year's Eve in Iceland has gained quite a reputation over the past years. Countless articles have declared Iceland — and its charming capital, Reykjavík, in particular — one of the top destinations to ring in the new year and we tend to agree. But with all those articles mentioning the epic party scene and the magnificent spectacle that is the midnight fireworks display, the real essence of what makes the occasion truly unforgettable gets lost.
So, we've polled the team in our Reykjavík HQ to come up with a top 6 list of reasons why ushering in the new year in the world's northernmost capital is so unforgettable.
6. Áramótaskaup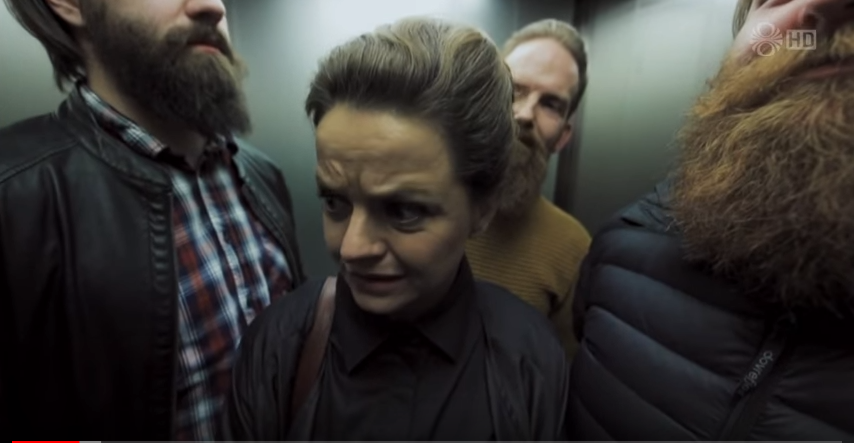 Áramótaskaup isn't really something a visitor to Iceland can fully appreciate, since it's in Icelandic and all, but it is a quintessential part of Icelandic New Year's Eve and well worth mentioning. "Skaupið," as it is often called, is a sketch comedy TV show poking fun at the top news headlines of the year past. It has been broadcast every December 31 at 22:30 since 1966 and is watched by upward of 90% of the population. Indeed, you may think Icelanders have called it a night just ahead of 22:30 as the streets are deserted and a hush falls over the country as everybody huddles around their televisions for the 50-minute broadcast.
Hilmar, a travel consultant in our Reykjavík office, is a particular fan ... but mostly because he had a walk-on part a couple years back in the role of "bearded man in plaid" and is working hard to extend his 15 minutes.
But the silence is fleeting and the entire country is back in action by 23:30, readying their fireworks and champagne bottles for the big event.
5. Community Bonfires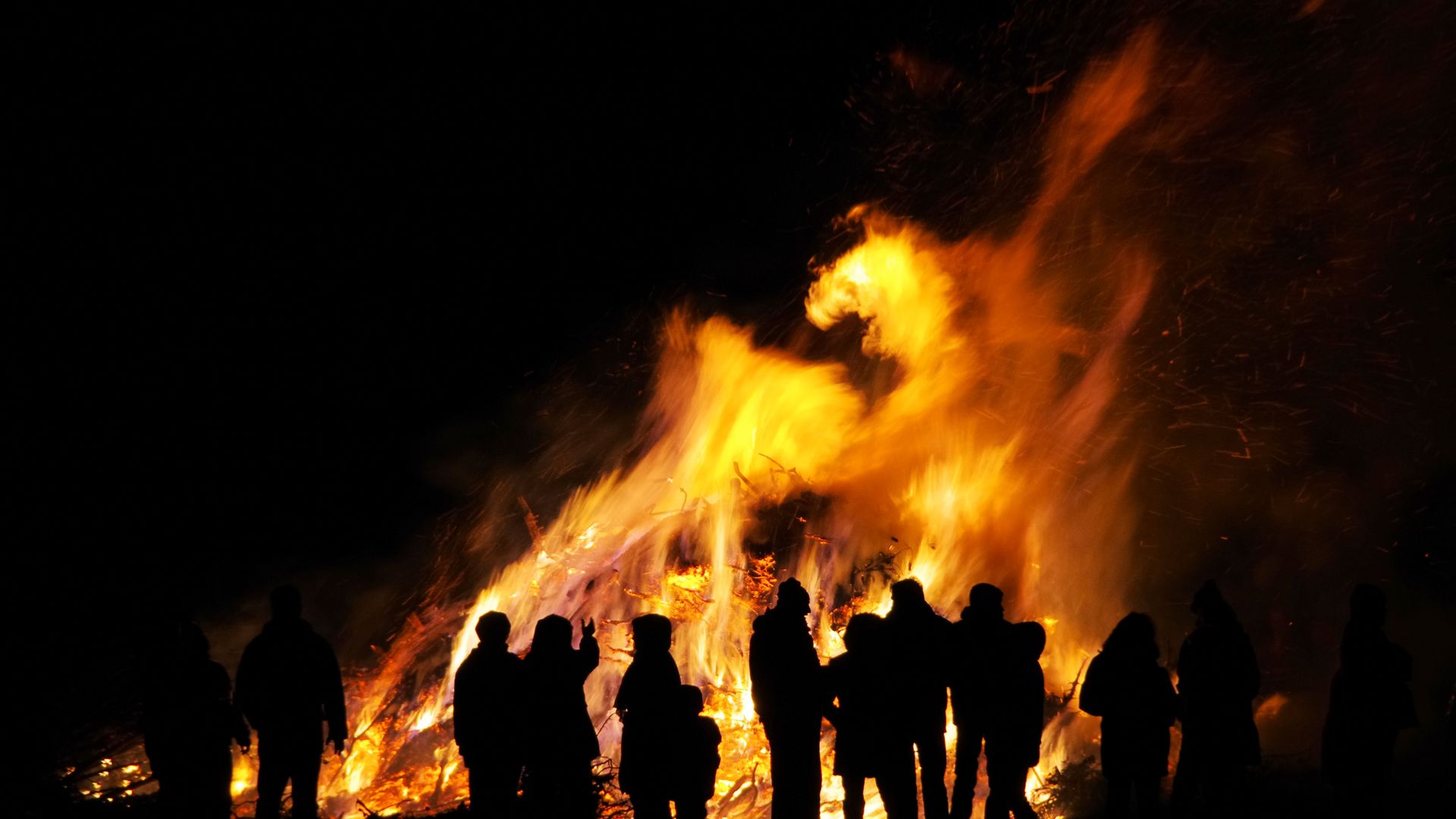 It's all about being with someone you love and cherishing good memories from the last year.
- Hafdís, Iceland Sales Manager
Community bonfires are a traditional New Year's Eve event throughout Iceland, with 17 planned in the greater Reykjavík area alone this year. These massive fires are a chance for friends, families and neighbours to gather in the early evening, feel the warmth of the fire on their faces, reflect on the year behind them and spread their well wishes for the year ahead. They're marked by cosy, informal atmosphere and end promptly at 10:30 p.m. when everybody hurries indoors to watch Skaupið.
4. Post-midnight party scene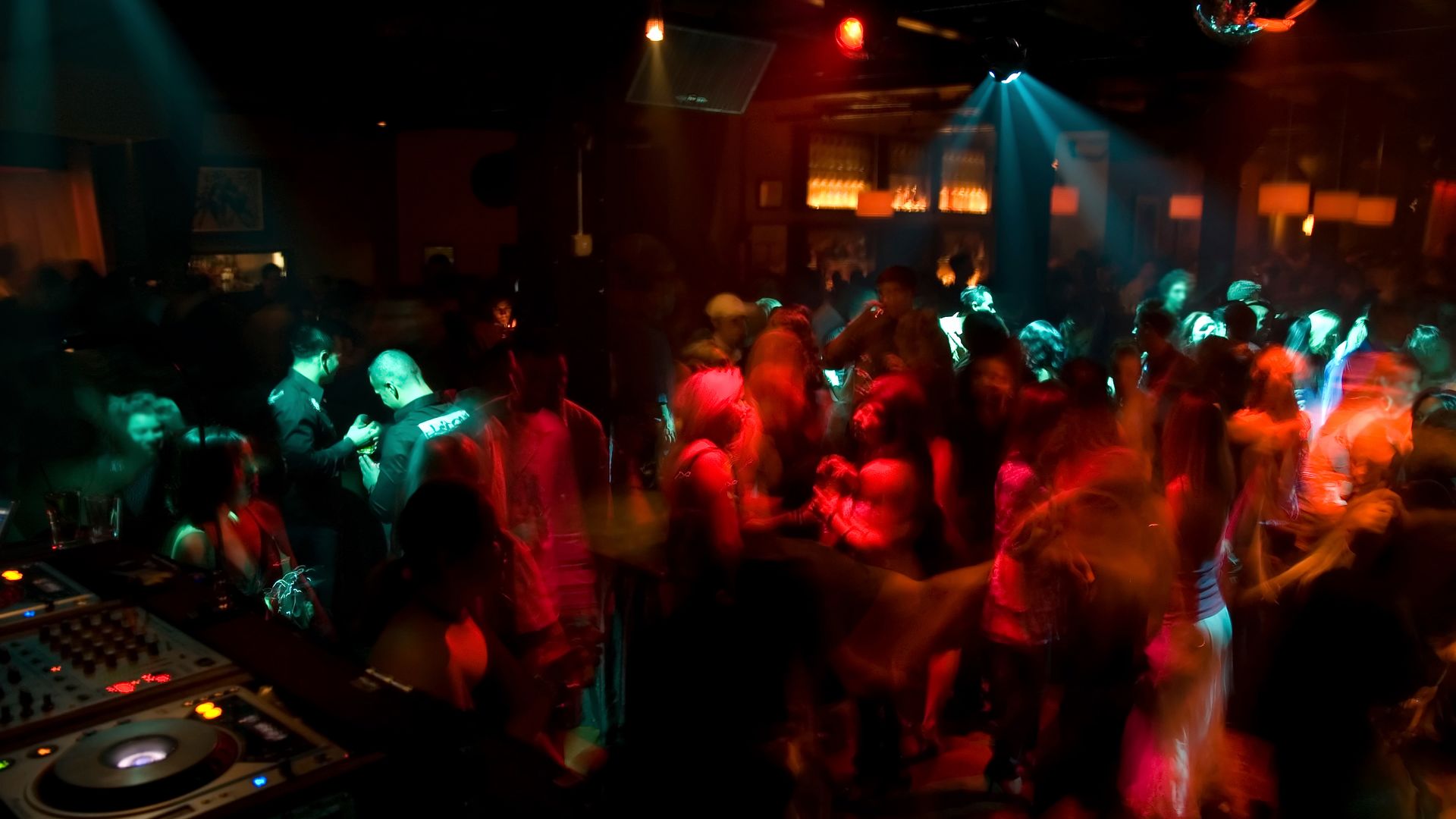 The midnight fireworks are insane — more on that below — but the partying in Reykjavík's various bars and nightclubs after midnight is out of control! If ever Reykjavík lives up to its reputation as a party capital of the world, it's on New Year's Eve. Icelanders just don't quit.
It's the one time of the year that no one gives me weird looks for wearing a full sequin party outfit with glow stick accessories out in public.
- Jessica, Communications Specialist
3. The festive spirit in the air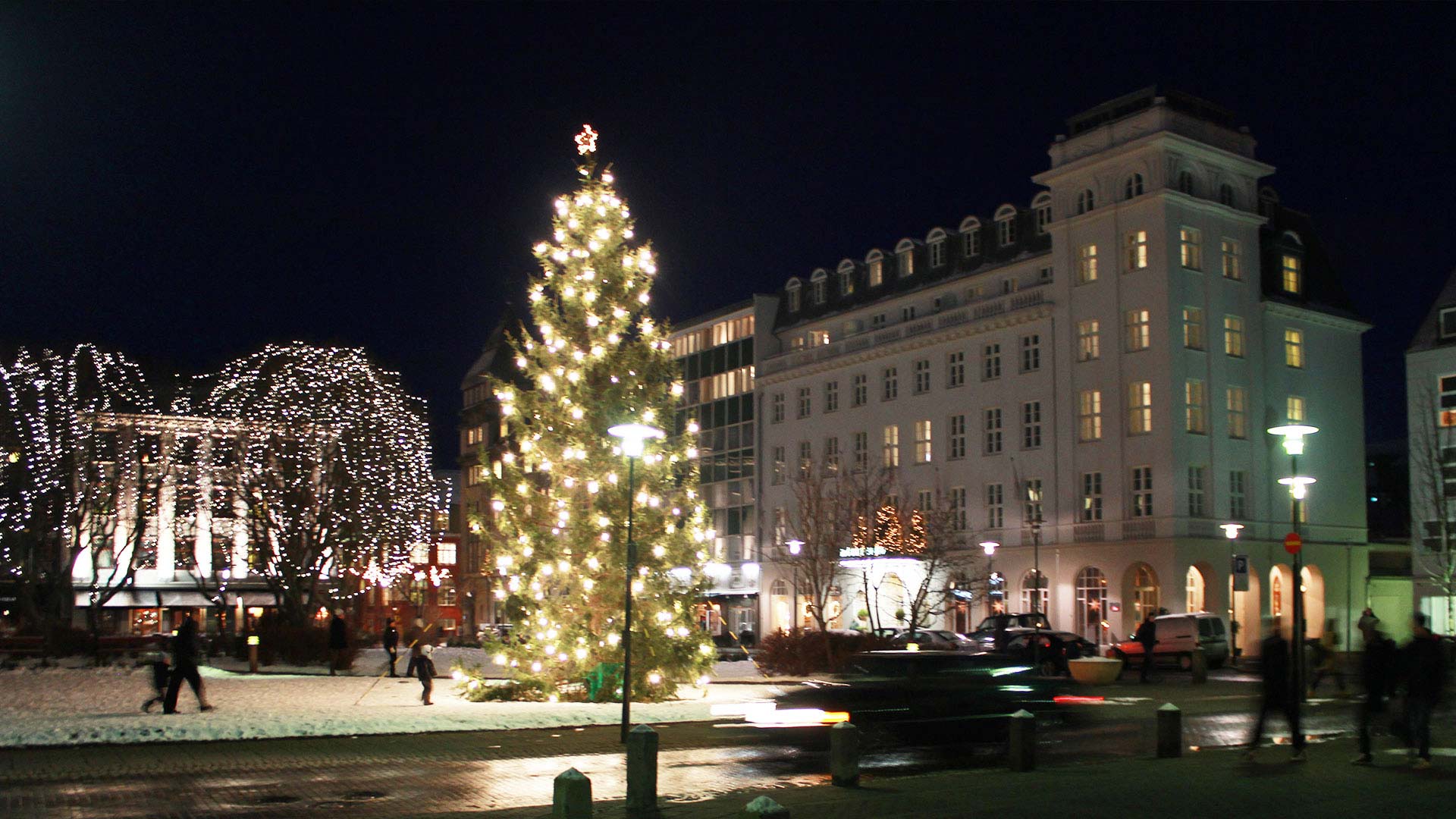 No matter what you get up to when celebrating New Year's Eve in Iceland, there's one thing that you're bound to experience, and that's the festive, happy feeling that is just floating in the air. Icelanders so look forward to celebrating New Year's Eve and reveling in the occasion that there is a buzz of excitement filling the city for days ahead of the 31st as everybody begins prepping for the big night. It's the time of year when neighbours and friends are bumping into each other on the decorated streets, stopping to wish each other happy holidays and exchange warm hugs.
It doesn't have the pressure Christmas has, but has all the love. It's just togetherness with friends and family, everyone gets to dress up and be together without the stress.
- Brynja, Travel Consultant
No words can really describe the warmth radiating throughout Iceland during this otherwise cold, dark time of the year.
2. The Fireworks!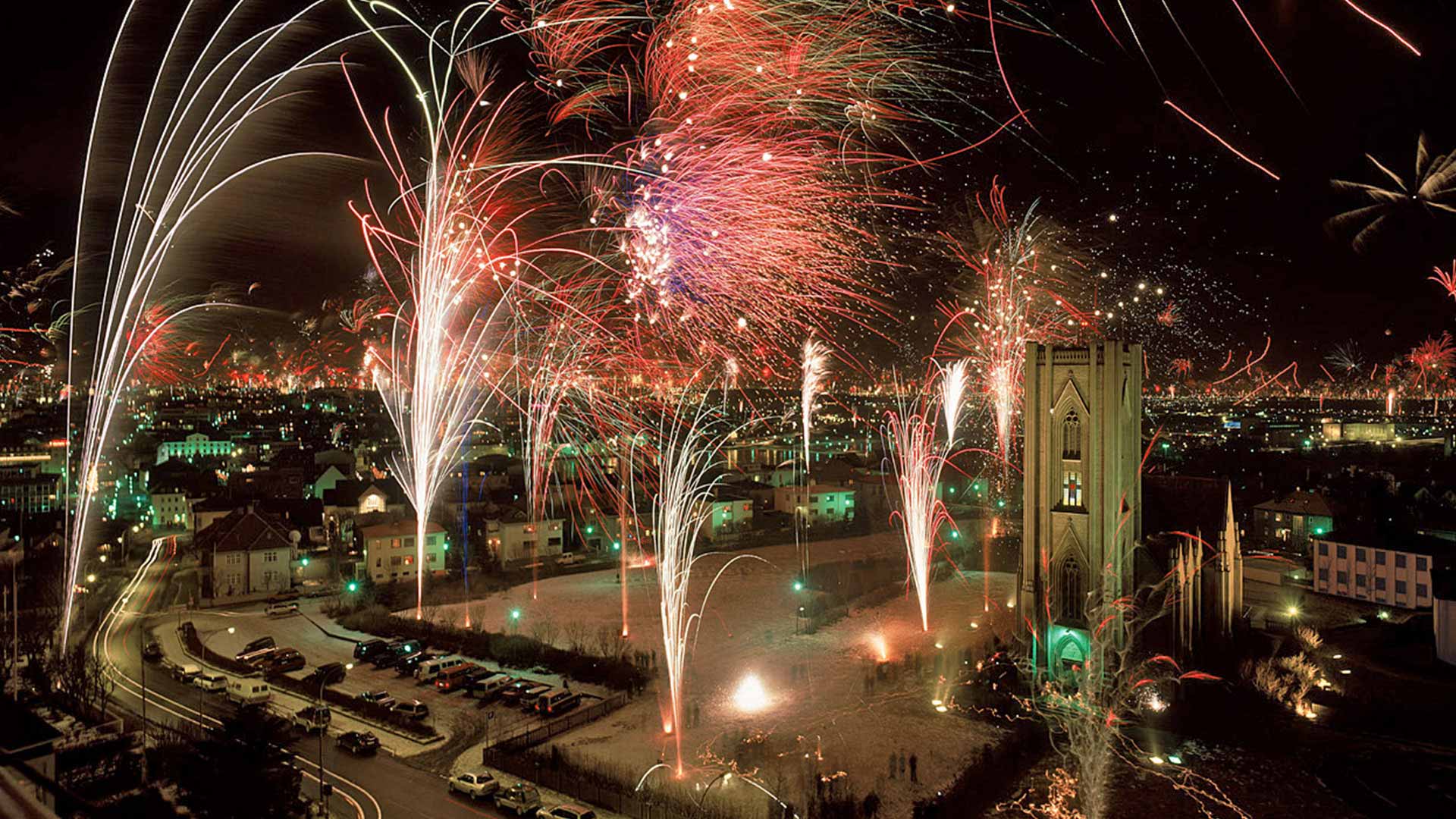 This one goes almost without saying — but we're still going to say it — witnessing the pop, boom and flash of even a fraction of the 500 tonnes of fireworks that are detonated each and every New Year's Eve is incredible. For the uninitiated, it should be clarified that Reykjavík's New Year's Eve fireworks extravaganza is no well-coordinated and choreographed display. It's a free-for-all. Children and adults of all ages are setting off fireworks in close proximity to one another, while hugging, kissing, popping champagne corks and soaking in the madness of the moment.
When Icelanders have had enough of the endless dark in the depth of winter, they come together to blow a hole in the skies for one night of blissful celebration.
- Daniel, travel consultant
It is unlike anything you have ever experienced or that you will experience elsewhere.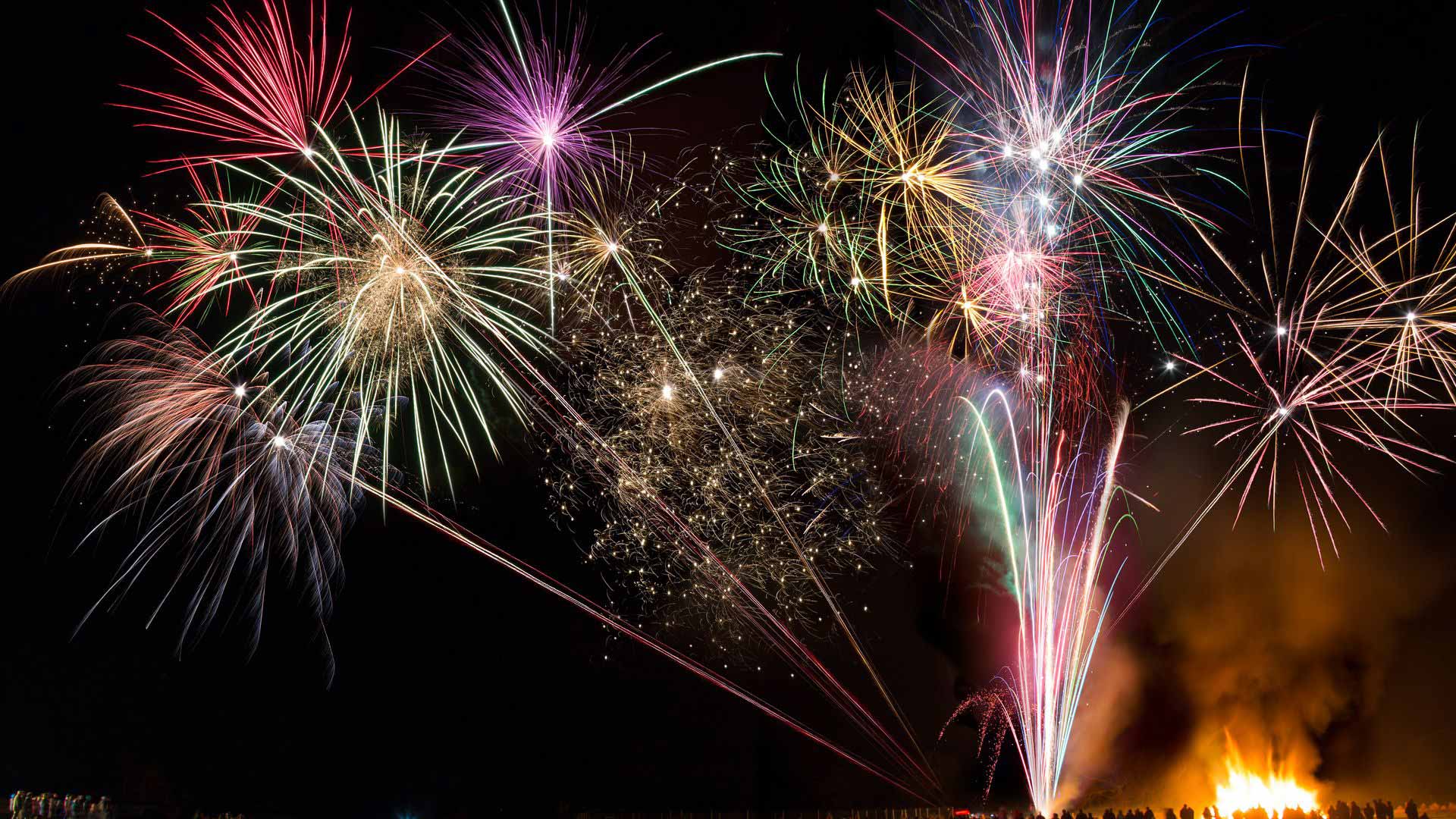 But what makes the firework such a special patron saint of Icelandic New Year's Eve is where they're sourced: ICE-SAR, the Icelandic Search and Rescue teams. ICE-SAR volunteer their collective well-trained butts off year-round keeping Icelanders and tourists safe and count on the sale of fireworks in the lead-up to New Year's Eve as their primary source of fundraising. So at the very least you should buy a pack of sparklers — called 'stjörnuljós' (star lights) in Iceland — if you're in town for the big event.
1. Nordic Visitor's New Year's Eve Celebration!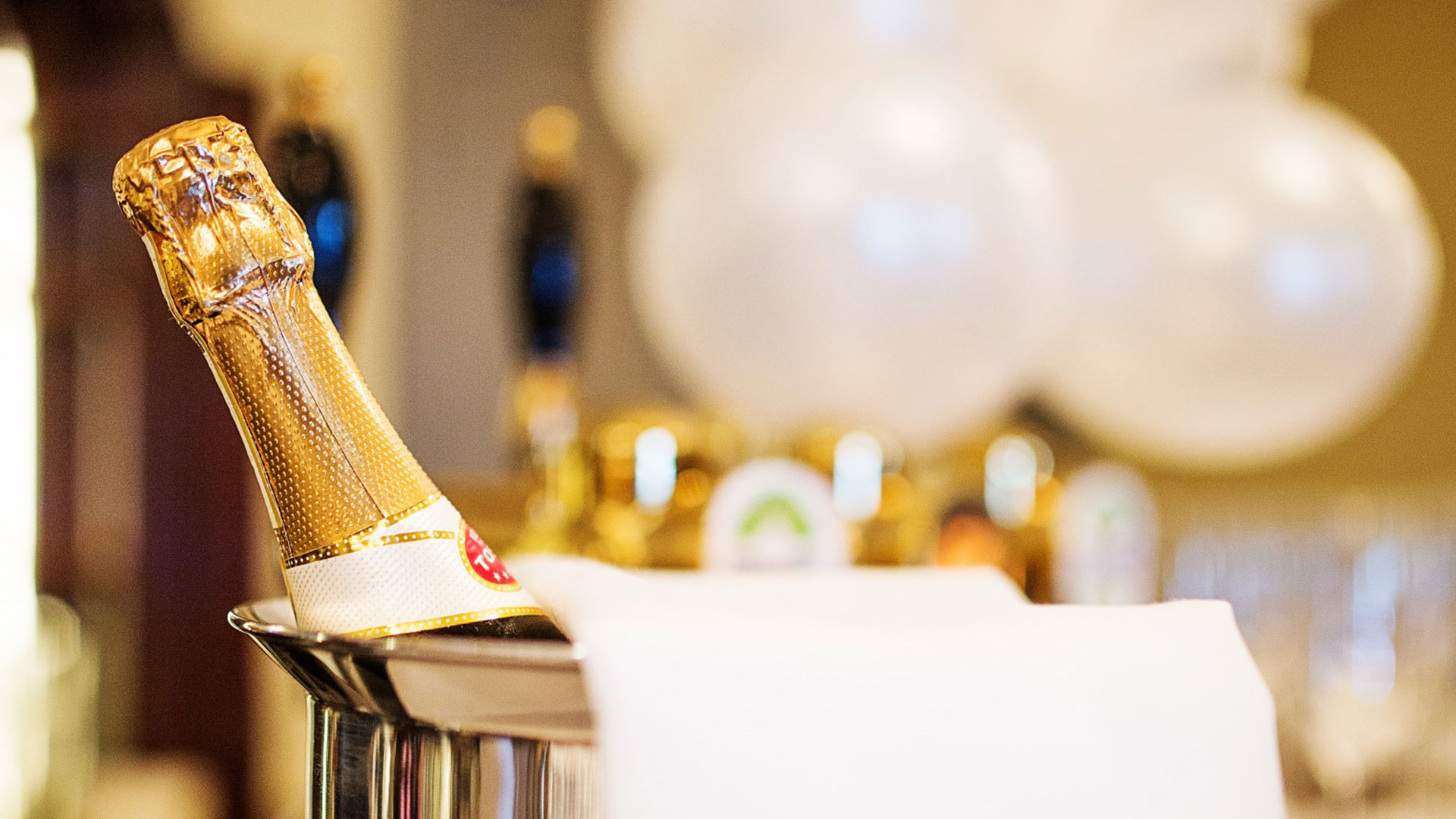 That's right, the countdown to 2018 marks the first time yours truly have thrown all our gusto, enthusiasm and unforgettable-moment-planning expertise into the New Year's Eve Celebration of the year.
Hosted at the historic Gamla Bío in the heart of Reykjavík, this exclusive affair will treat guests to a gourmet meal, live entertainment, bubbly and a rooftop lounge from which to view the epic fireworks display when the clock strikes midnight. You don't want to miss this!
Book one of Nordic Visitor's New Year's Eve travel packages before they sell out to join in the fun.