The Land of Fire and Ice is famous for jaw-dropping scenery. But come and celebrate New Year's Eve in Iceland, and you'll uncover a whole different side of the country. Think firework displays that go on for hours, bonfires and parties galore.
As well as celebrating this event with the locals, on your Iceland new year tour package you can enjoy many other fun-filled activities. Spend your days exploring stunning nature and your evenings chasing the northern lights.
Icelanders love new year's, and our team in Reykjavík are no exception. Keep reading to find out their top reasons why you should celebrate New Year's Eve in Iceland and what they love most about this time of year.
---
---
1. Experience a community bonfire
Go along to a neighbourhood bonfire to enjoy a New Year's Eve ritual in Iceland. Usually there are more than a dozen in Reykjavík alone and nearly 100 across the whole country. You can mingle with Icelandic people gathering together with friends, families and neighbours to sing songs and dance by the fire.
Traditionally Icelanders take this moment to reflect on the past 12 months and spread well wishes for the new year ahead. Soak up the cosy, friendly atmosphere, light a sparkler and feel the warmth on your face. You might also like to join in with the singing and dancing too!
It's all about being with someone you love and cherishing good memories from the last year.
- Hafdís, Iceland Expert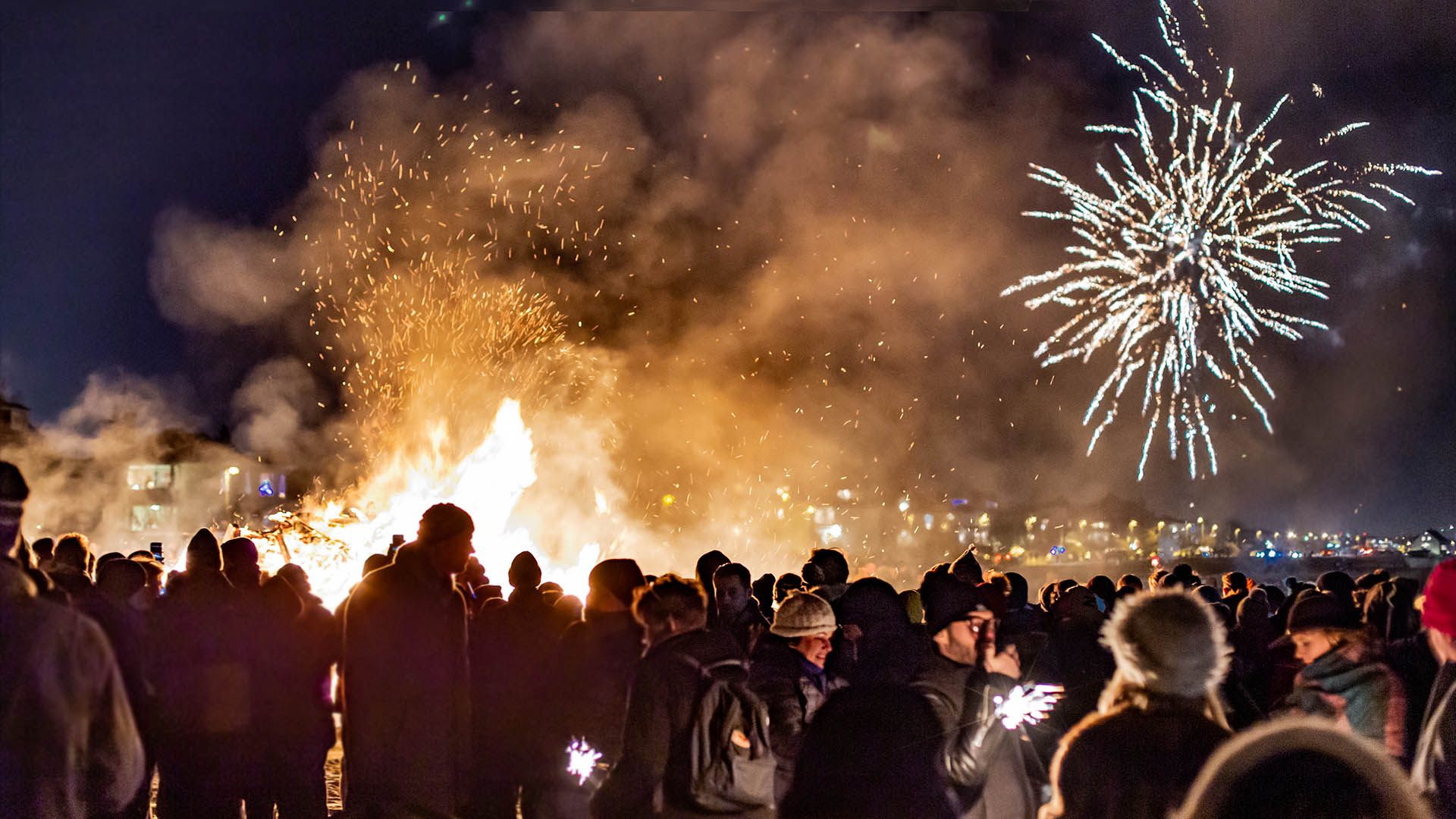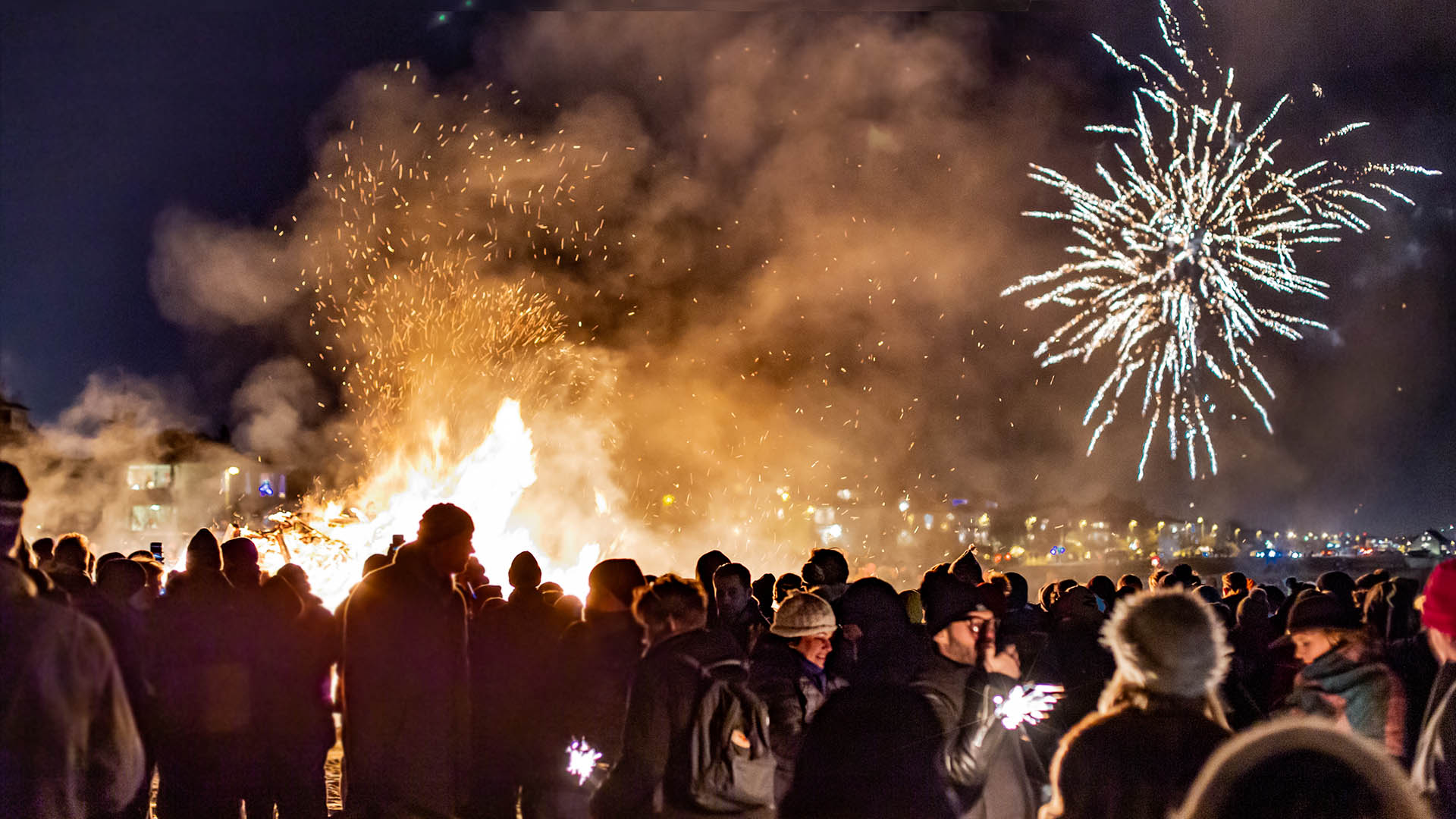 2. Attend an elegant NYE party
You're in Iceland on New Year's Eve, so you probably want to make the most of it and enjoy a proper party, right? If so, we highly recommend spending the evening in the Reykjavík area where you can ring in the new year in style.
Get dressed up in your finest for an exclusive party at Héðinn Kitchen & Bar, an elegant venue in Reykjavík's Grandi harbour district. You'll be treated to a gourmet 3-course meal paired with selected wines, live entertainment and great company.
After your main course, you'll be whisked off to a neighbourhood bonfire to celebrate with Icelanders. Then, return to Héðinn Kitchen & Bar where you'll enjoy a mouthwatering dessert, followed by sparkling wine and the exciting countdown to the new year.
Once the event finishes, why not head to the city centre where you can continue the party? You could join the locals as they dance the night away.
---
---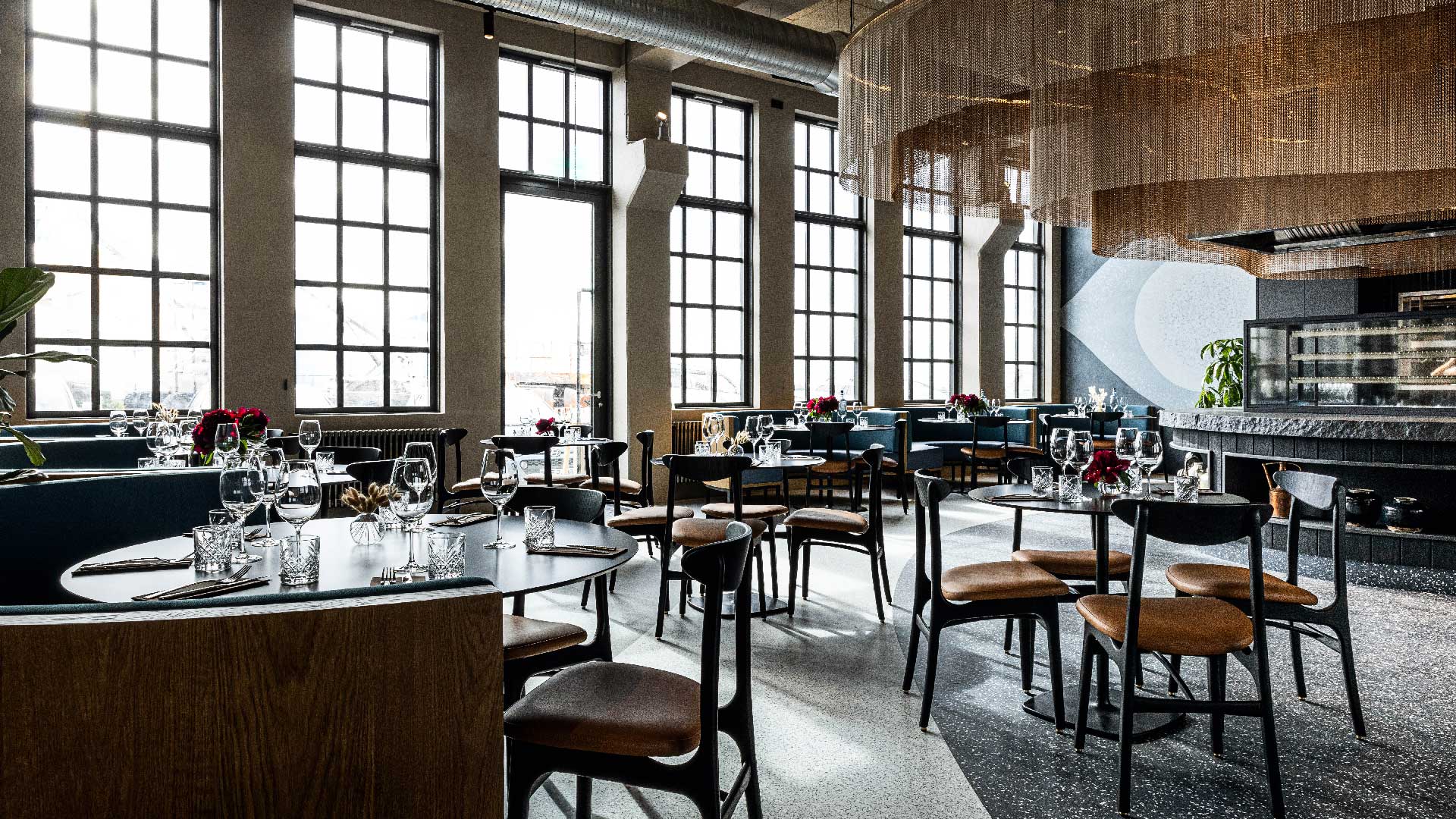 3. Feel the festive spirit in the air
No matter what you get up to when celebrating New Year's Eve in Iceland, there's one thing that you're bound to experience. That's the festive, happy feeling that is just floating in the air.
Icelanders so look forward to this event. There is a buzz of excitement filling the city for the days leading up to the 31st, as everybody begins prepping for the big night.
New Year's doesn't have the pressure of Christmas, but all the love. It's just togetherness with friends and family, everyone gets to dress up and be together without the stress.
- Brynja, Iceland Expert
It's the time of year when neighbours and friends are bumping into each other on the decorated streets. They stop to wish each other happy holidays and exchange warm hugs.
As a visitor you can really feel the sense of community, warmth and festive spirit radiating throughout Iceland. It's a wonderful thing to be a part of.
---
---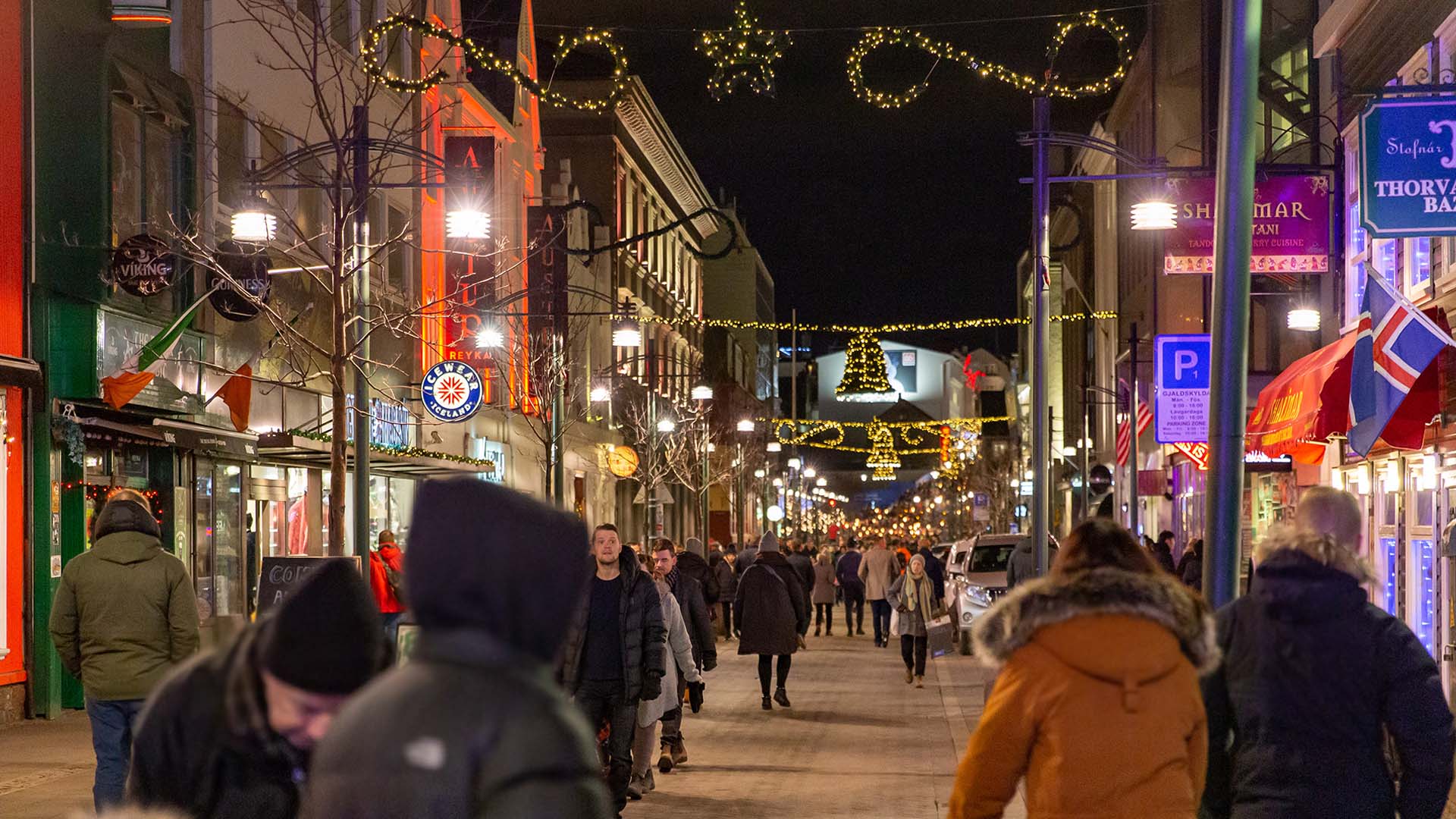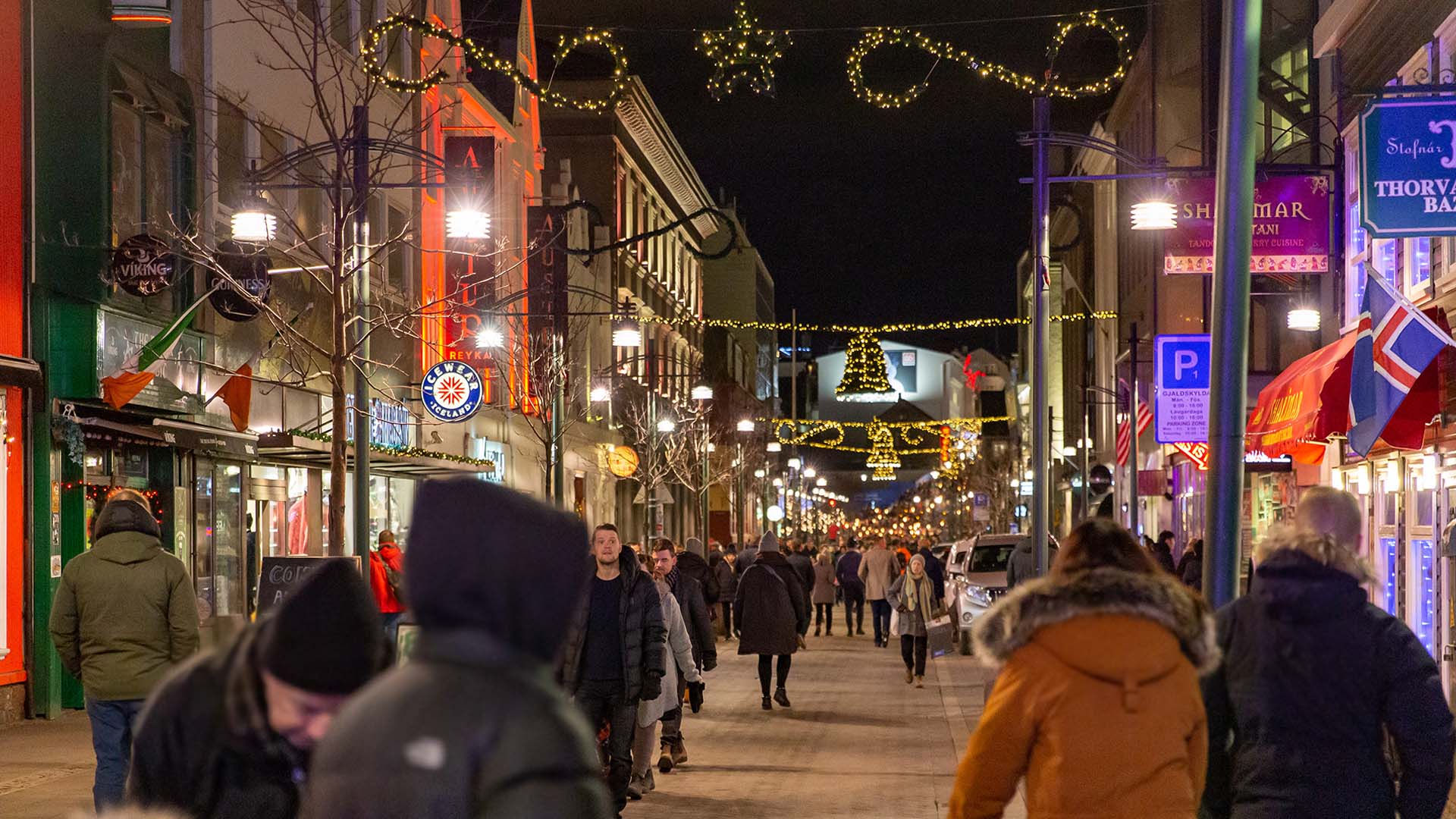 4. Watch unbeatable fireworks displays
Witness the pop, boom and flash of one of the greatest firework shows on the planet. This is a huge part of Iceland's New Year's Eve traditions and you definitely won't miss it!
In Reykjavík, the fireworks extravaganza starts early in the evening and continues late into the night. Rather than a coordinated and choreographed display taking place at midnight only, Icelanders set off fireworks all evening. They crescendo from 11:30 PM and peak once the clock strikes 12.
You probably won't have experienced anything like it, with the bright lights and loud bangs going off all over Reykjavík for hours. You'll see Icelanders – young and old – lighting fireworks, hugging, kissing, popping champagne corks and soaking in the madness of the moment.
When Icelanders have had enough of the dark winter, they come together to blow a hole in the skies for one night of blissful celebration.
- Daniel, Iceland Expert
Good to know: the locals don't just put in all this effort for the dazzling light show alone. They are also giving funds to ICE-SAR, the Icelandic Search and Rescue teams. ICE-SAR is a group of around 3,000 volunteers that keep Icelanders and visitors safe throughout the year.
They count on the sale of fireworks and Christmas trees in the festive season as their primary source of fundraising. So be sure to buy a pack of sparklers – stjörnuljós or "star lights" – and help support this group of real-life superheroes.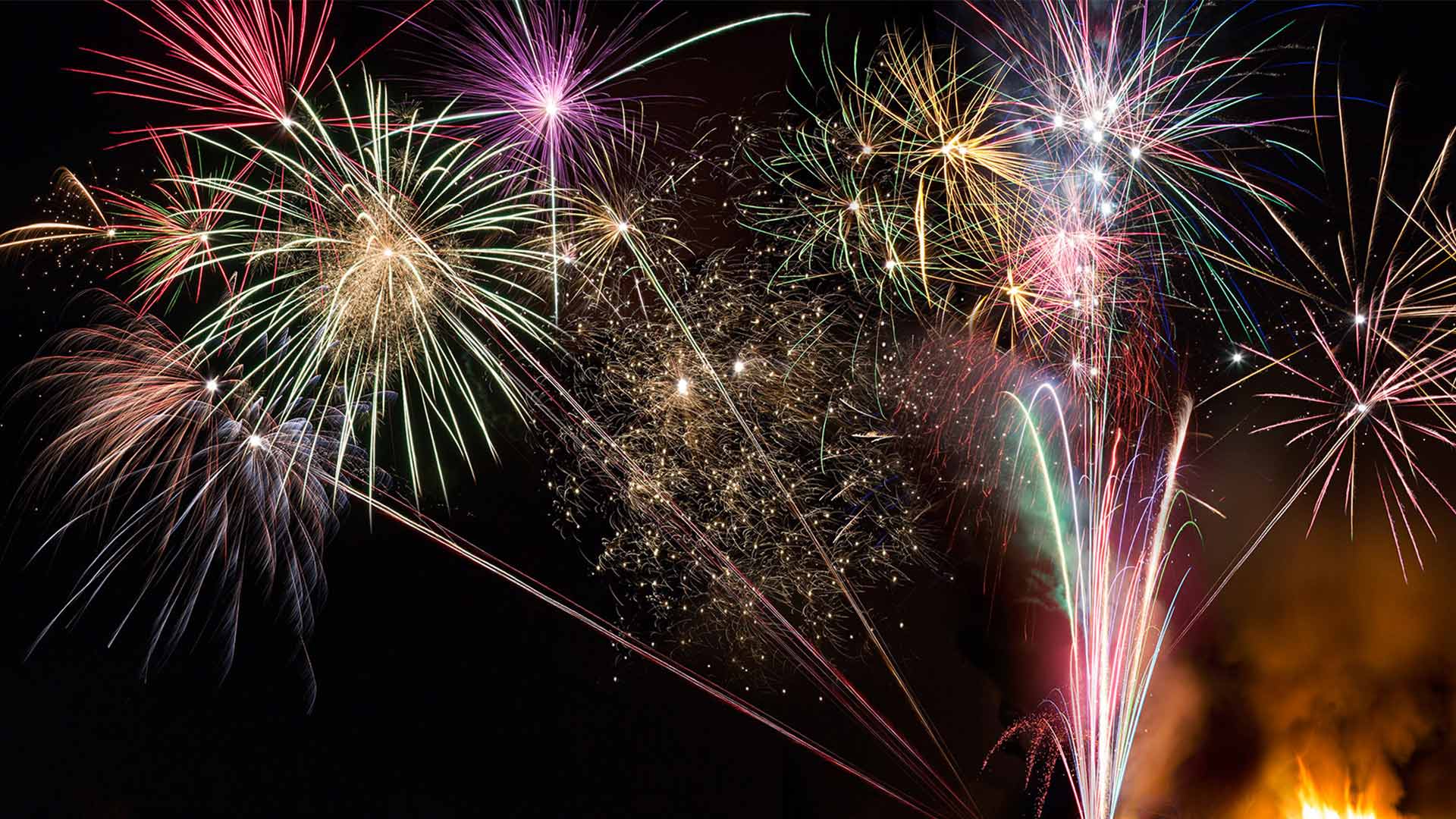 5. Join the post-midnight party scene
If watching the fireworks has got you in the mood to party, you're in the right place. After midnight Iceland's bars and nightclubs come alive, particularly in Reykjavík. You might not know that the capital of Iceland is seriously big on nightlife, which becomes fully evident on New Year's Eve.
You could dance the night away as many bars and clubs stay open until 5 AM or later. Need some advice on the best places to go? Our Iceland travel experts are based in Reykjavík and will give you all the insider tips.
It's the one time of the year that no one gives me weird looks for wearing a full sequin party outfit with glow stick accessories out in public.
- Jessica, Communications Specialist
When you're out on New Year's Eve, you might overhear some of the locals chatting excitedly about Áramótaskaup, or Skaupið as it is often called. This is a satirical sketch show that pokes fun at the news headlines of the past 12 months.
They'll probably all be talking about this annual comedy as it is a huge thing for Icelanders. It's also the reason the streets might get a bit quiet between 10:30 and 11:30 PM, as the locals have all gone home to watch it!
---
---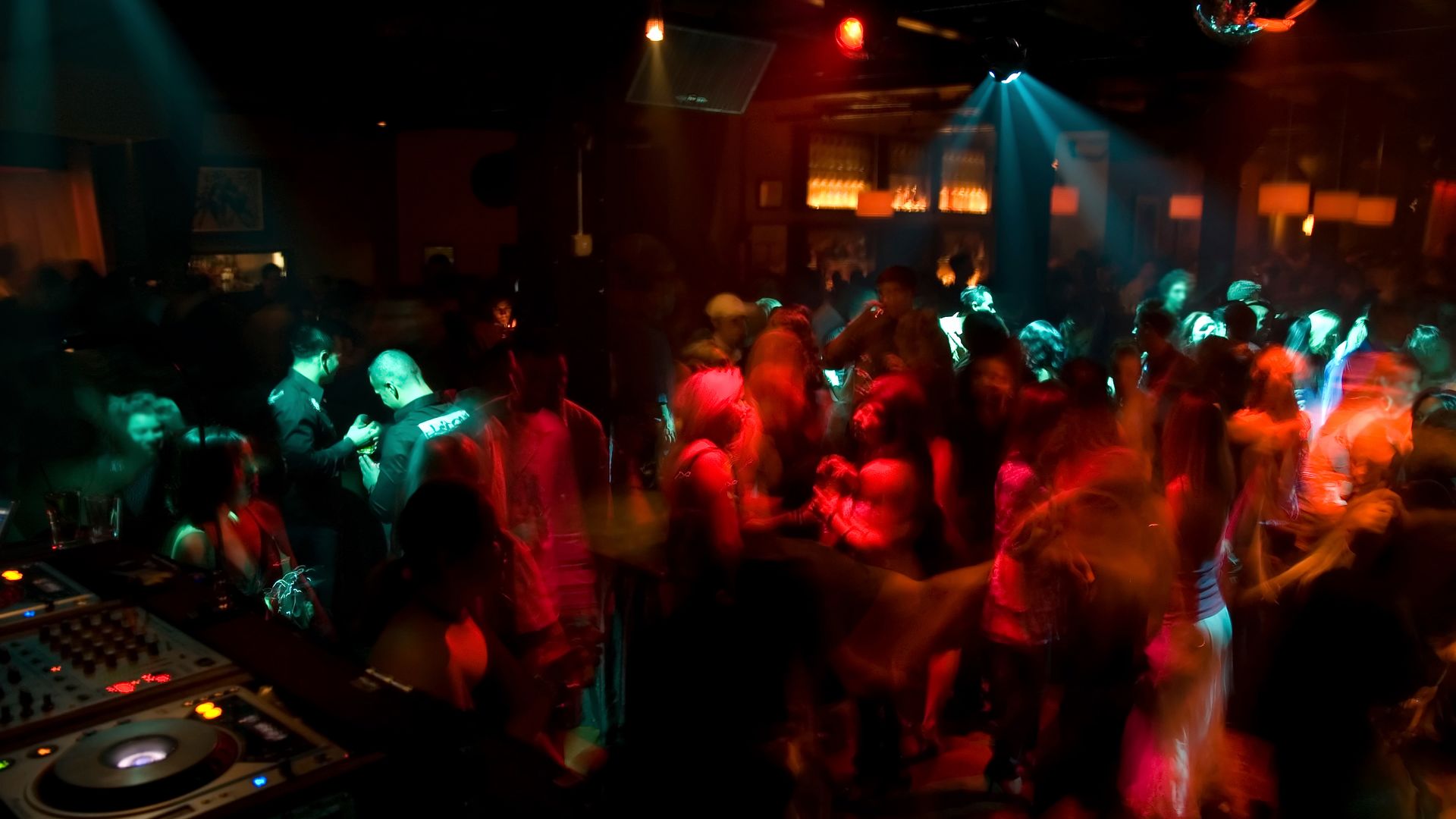 6. Enjoy Iceland's winter scenery
Of course, your trip to Iceland at new year's wouldn't be complete without soaking up some of the country's incredible sights and landscapes. You could join guided tours to see waterfalls, glaciers, black sand beaches, hot springs – the list goes on!
As it's the middle of winter, you might get to see some of these stunning places draped in frost, ice or snow. Better yet, you may even witness the ethereal northern lights. Head into the countryside where there's low light pollution, so the colours of the aurora show up more vividly in the darkness.
What's more, there are some really cool things to do in Iceland in winter. Take your pick from snowmobiling, ice caving, northern lights chasing and many other thrilling activities. We also suggest you enjoy a dip in one of the geothermal swimming pools, a quintessential experience when you're in Iceland.
---
---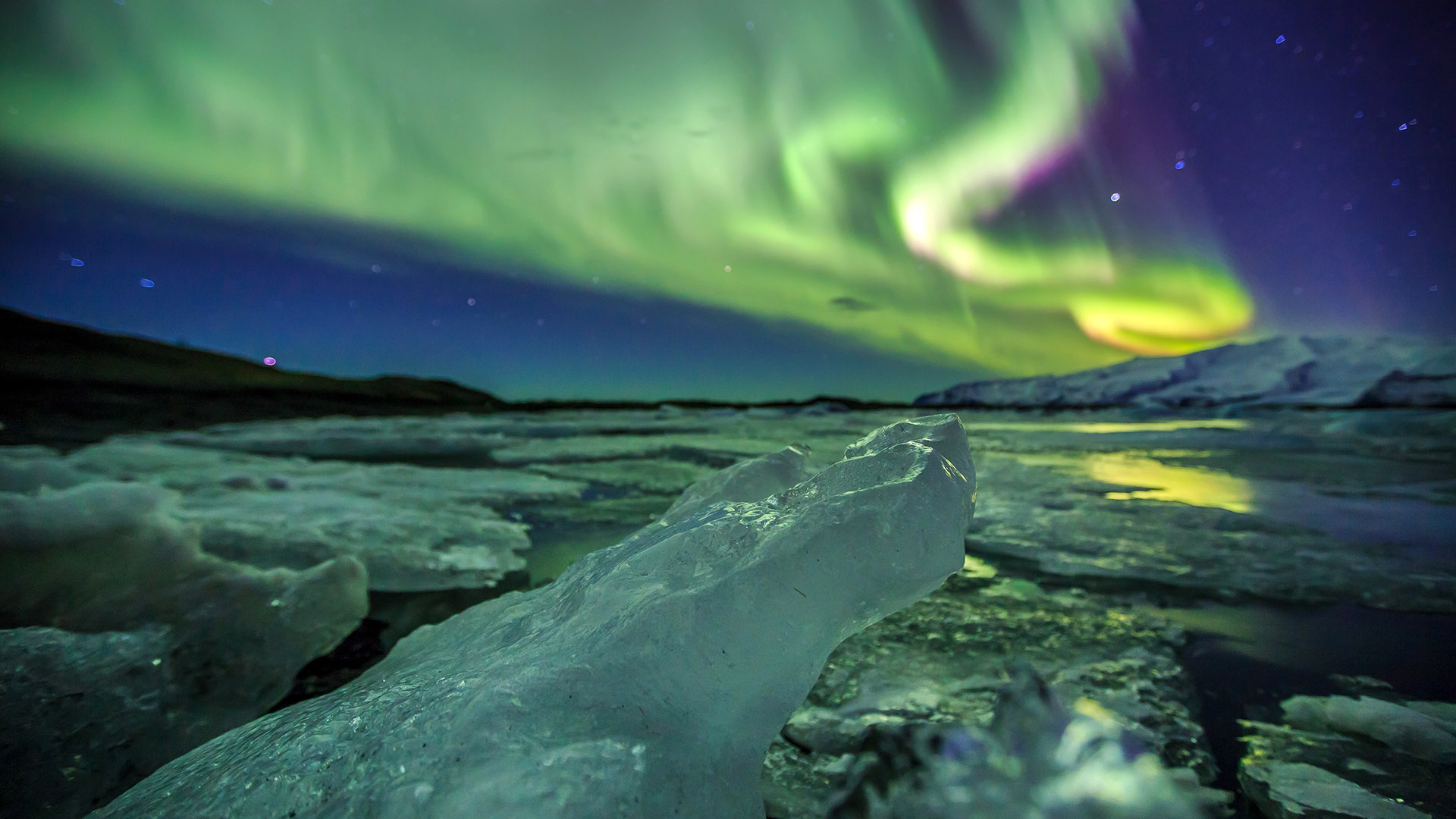 Want to experience Iceland's New Year's Eve celebrations? Nordic Visitor has a range of Iceland new year travel packages you can choose from. They include accommodation, top recommended activities, your ticket to the NYE party and more.
Get in touch with our Iceland experts and they'll be happy to plan your tour for you.