Curious about what you can do in Iceland in winter? Quite a lot, as it turns out!
Visiting Iceland in winter gives you the chance to see the country's stunning landscapes in a magical light. Enjoy thrilling Iceland winter activities like ice caving, snowmobiling and chasing the northern lights. Explore must-see natural attractions such as waterfalls, glacier lagoons and black sand beaches.
Come to Iceland between October and April and you'll get more of the top sites to yourself. And at this time of year, you'll find fewer cars on the roads compared to the peak summer season. This quieter atmosphere only adds to the magic of Iceland in winter.
As for the top things to do in Iceland in winter? Read on to find out.
---
---
1. Chase the northern lights
If catching sight of the northern lights – or "aurora borealis" – is on your wish list, you'll want to visit Iceland in the winter months. Why you ask? To see the colours of the aurora clearly you'll need dark skies. In Iceland, the winter period is the darkest time of the year, and the nights are at their longest.
Watching the northern lights illuminate the sky above you is an otherworldly experience you won't forget. It's even better when you're in Iceland, as you can combine night-time aurora excursions with daytime adventures to see the country's famously beautiful scenery.
Although northern lights sightings are never guaranteed, as it is a natural phenomenon, you have more chance of glimpsing them between October and April. Guided tours to seek them out are a must-do in Iceland in winter.
---
---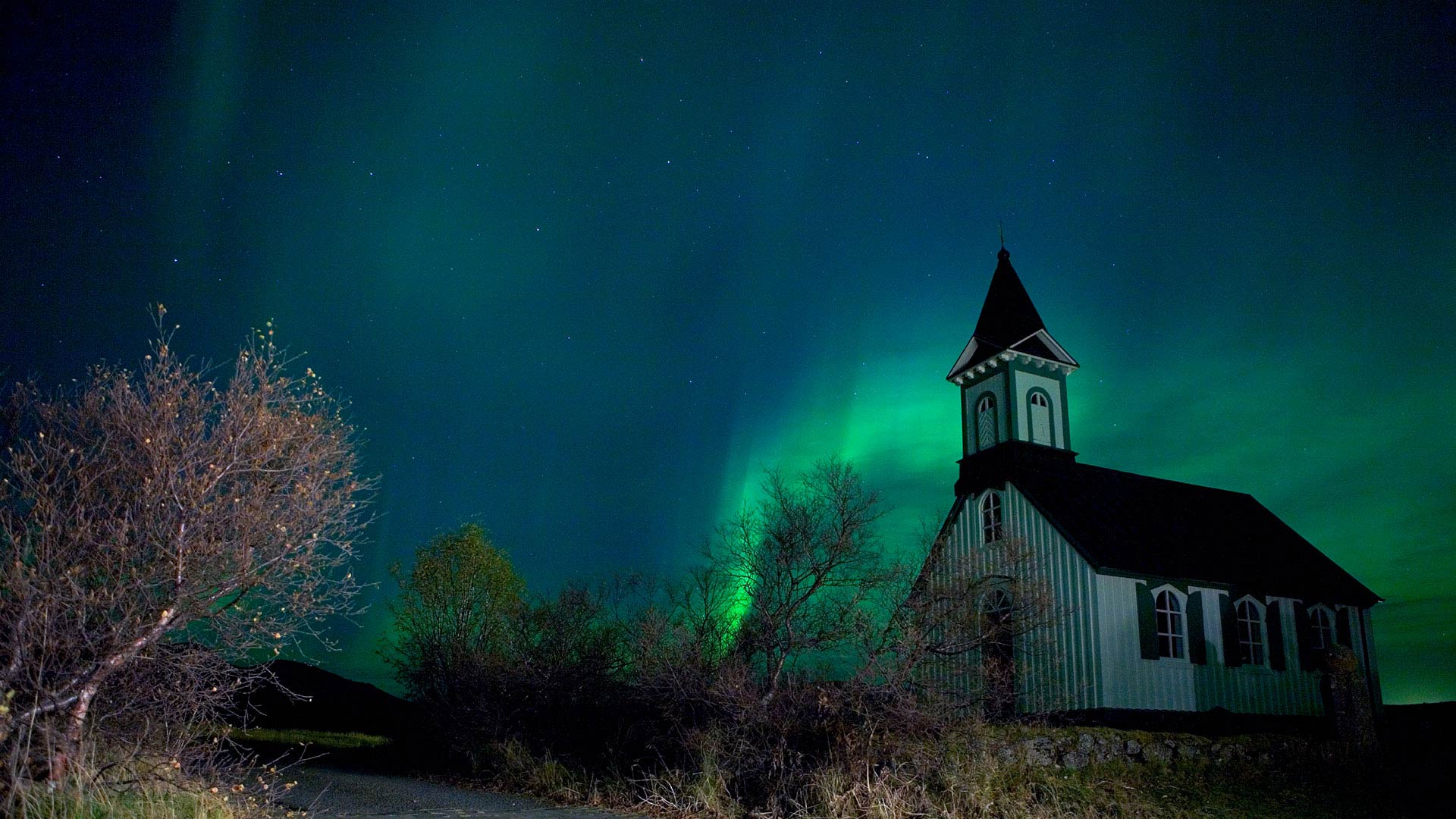 2. Celebrate Christmas and New Year's Eve
This may come as a surprise to you, but Icelanders are pretty big on Christmas and New Year's celebrations. The festive season – "Jólin" – spans November, December and January, with pretty decorations and lights bringing a touch of magic to towns like Reykjavík.
There are plenty of festive traditions to learn about and events that you can join in on at this time of year. Discover who the mythical Yule Lads are on a Christmas walking tour in Reykjavík. Sample typical cuisine that Icelanders prepare on Christmas Eve, such as lamb and fish.
Or attend a New Year's Eve party to enjoy a gourmet feast with drinks, live entertainment, and unrivalled views of the fireworks from a rooftop lounge. And be sure to go along to one of the community bonfires earlier in the evening. It's a great Icelandic tradition and one of the top things to do in Iceland in December.
---
---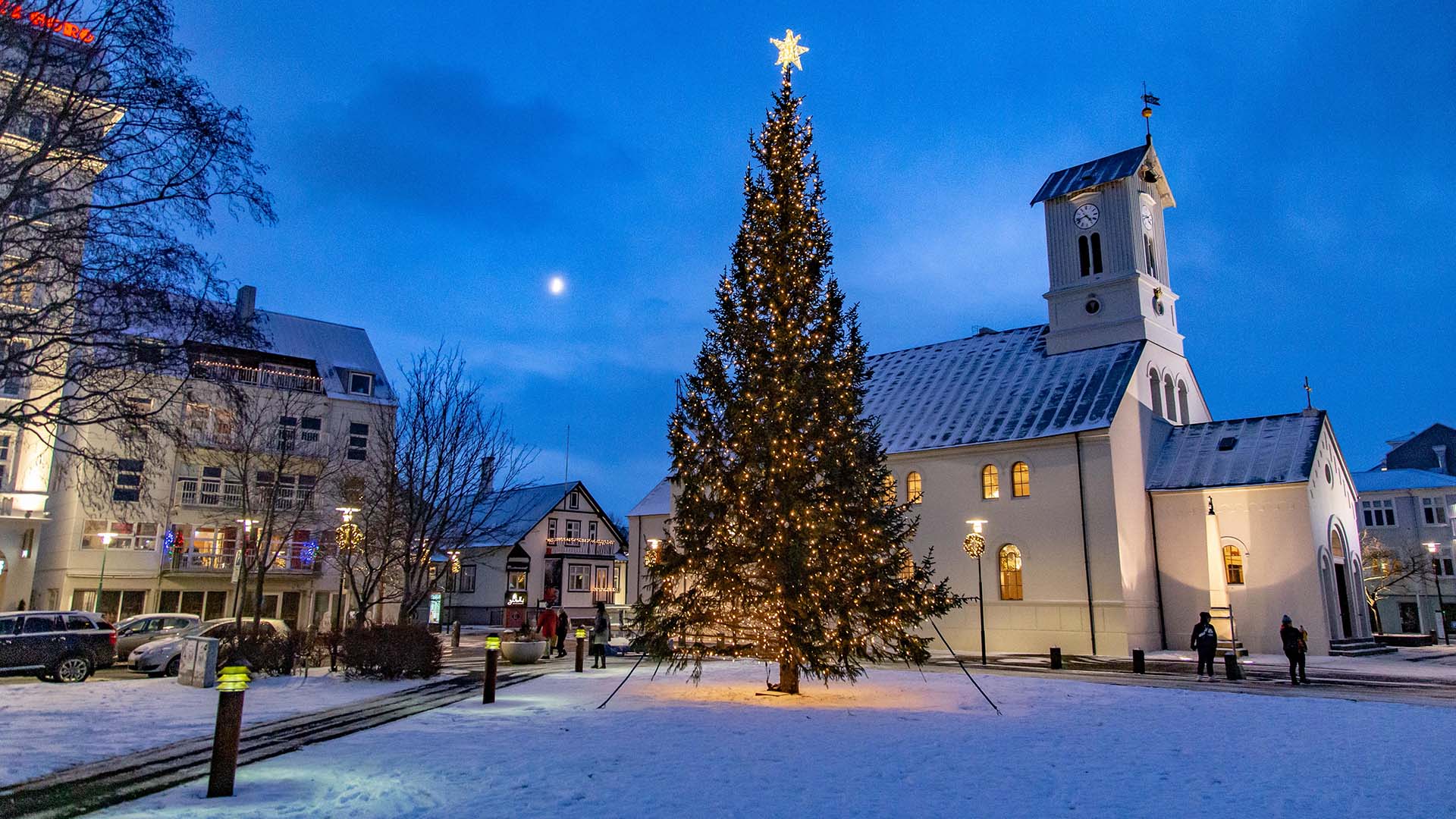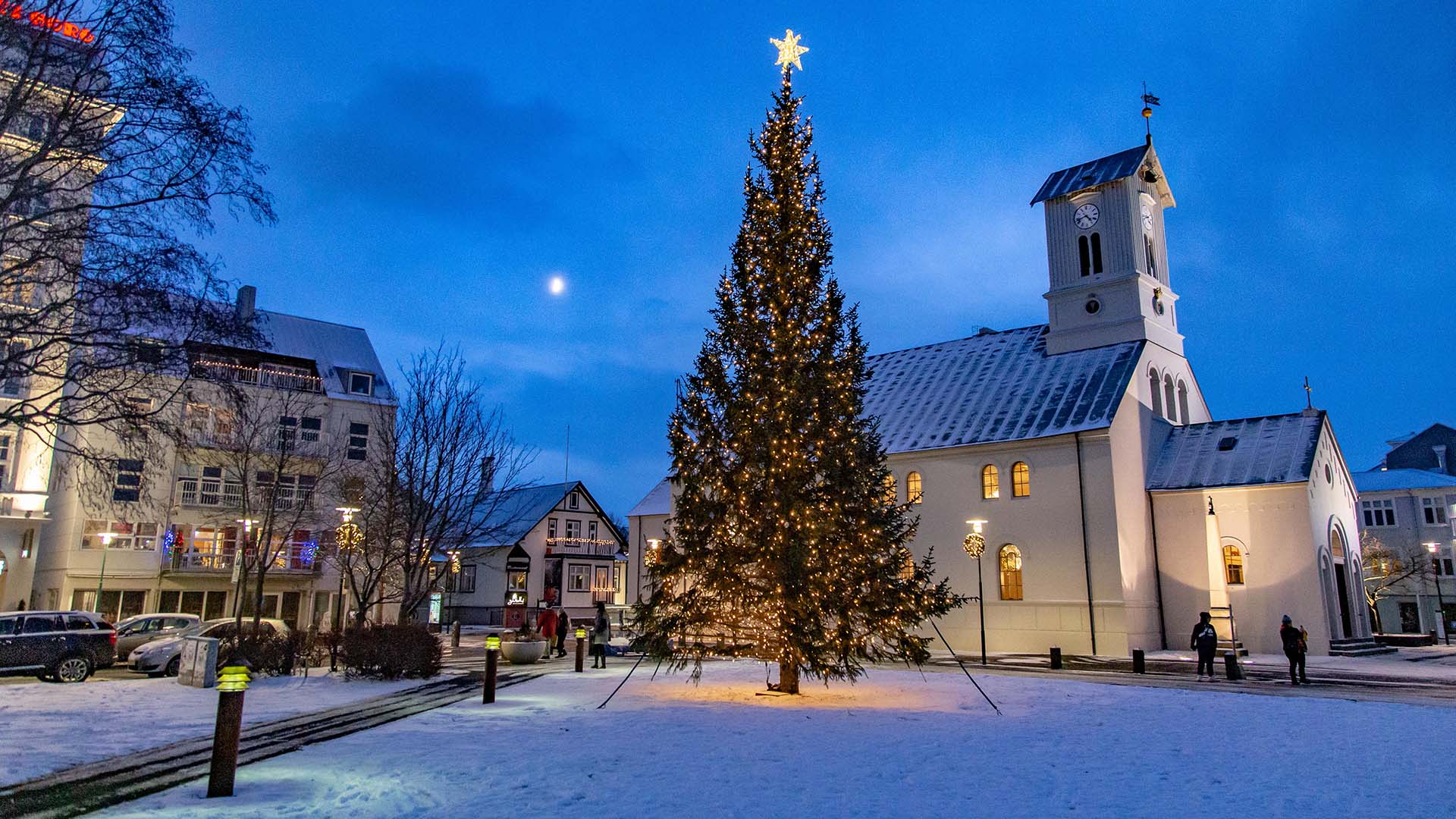 3. Try activities in the snow
As it's winter you'll probably want to make the most of the snow in Iceland. And if you're an active type, you'll love it here as thereare plenty of opportunities for fun outdoor activities.
How about snowmobiling over a glacier? Embark on a snowmobile tour at Langjökull, the second largest glacier in Iceland, to get your adrenalin pumping. On a clear day, you'll get to soak up views of the mountains on the horizon as you go.
Better yet, you can combine this snowmobile tour with a journey Into The Glacier. Descend into the icy tunnels of Langjökull that have been carved out to show you what it's like beneath the surface.
You could also go skiing, snowboarding and snowshoeing in winter. These are just a few of the many ways to enjoy the snow in Iceland.
---
---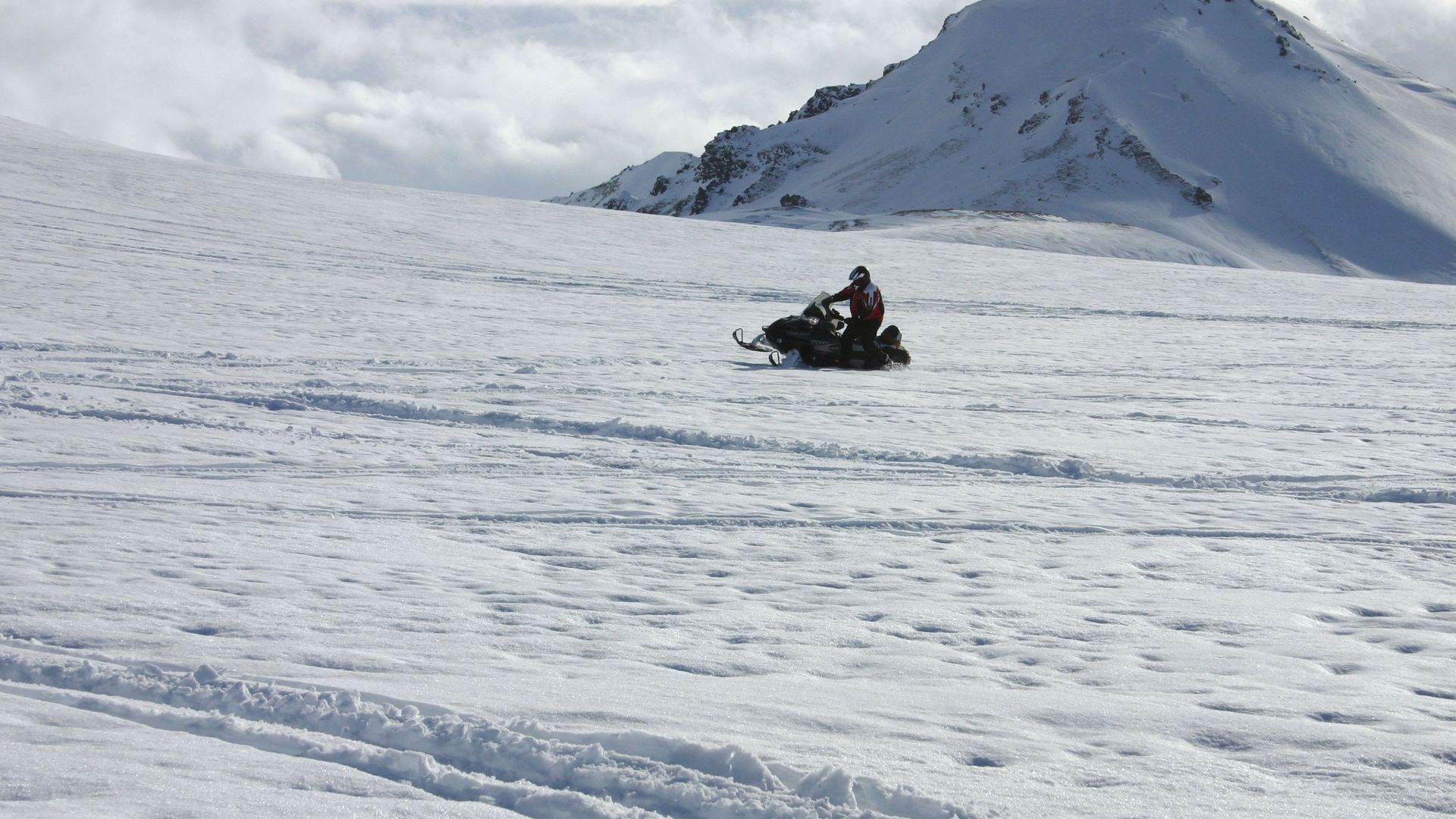 4. Tour the Golden Circle
One of the best places to visit in Iceland during winter is the Golden Circle. You might have heard of this hit attraction, but what is it exactly?
The Golden Circle is a short touring route that begins from Reykjavík and takes in a handful of must-see sites in Iceland. Within just a few hours, you can marvel at Gullfoss waterfall, the Geysir geothermal area and Þingvellir National Park.
The great thing about exploring the Golden Circle is that you experience the diversity of Iceland's nature on a day trip from the capital city, Reykjavík. Expect to be amazed by volcanic hot springs, thundering waterfalls, and a rift valley positioned between the North American and Eurasian tectonic plates.
---
---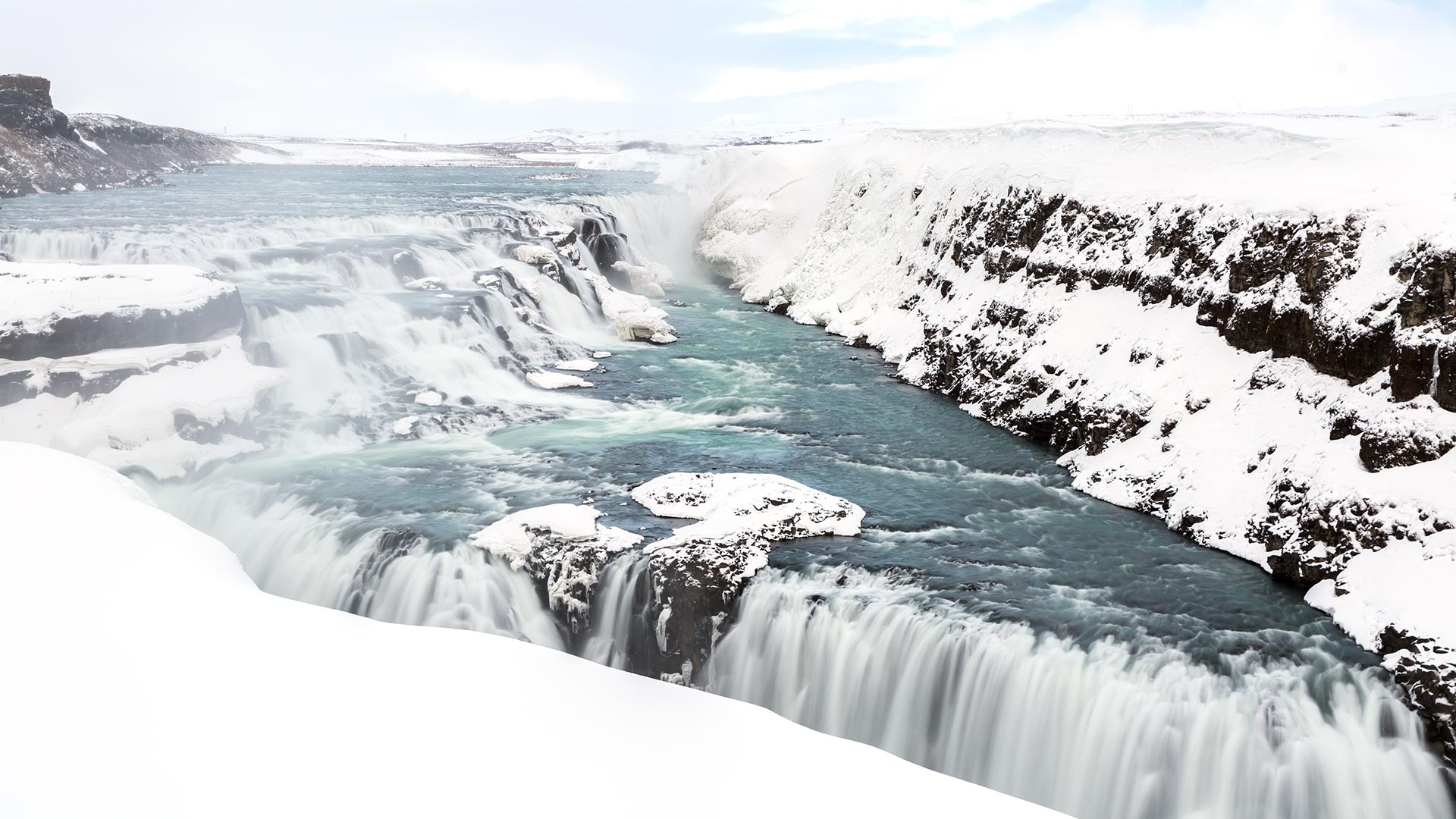 5. Visit icy waterfalls and glacier lagoons
Iceland's waterfalls – of which there are thousands – are beautiful no matter what time of year you visit. The same can be said for the country's glacier lagoons, where icebergs float atop blue glacial waters.
Come in winter, though, and you could witness these spectacular sights cloaked in frost, ice or snow.
Discover some of the best waterfalls in Iceland, like Seljalandsfoss and Skógafoss in the south, or Dettifoss and Goðafoss in the north. Watch as water cascades dramatically from towering heights, sometimes even freezing into icicles.
Be sure to visit Iceland's glacier lagoons too. You'll see chunks of ice calving into the water and floating towards the sea at Jökulsárlón in South Iceland, or head to Fjallsárlón lagoon nearby. Both of these lagoons are fed by the mighty Vatnajökull glacier, the largest ice cap in the country.
---
---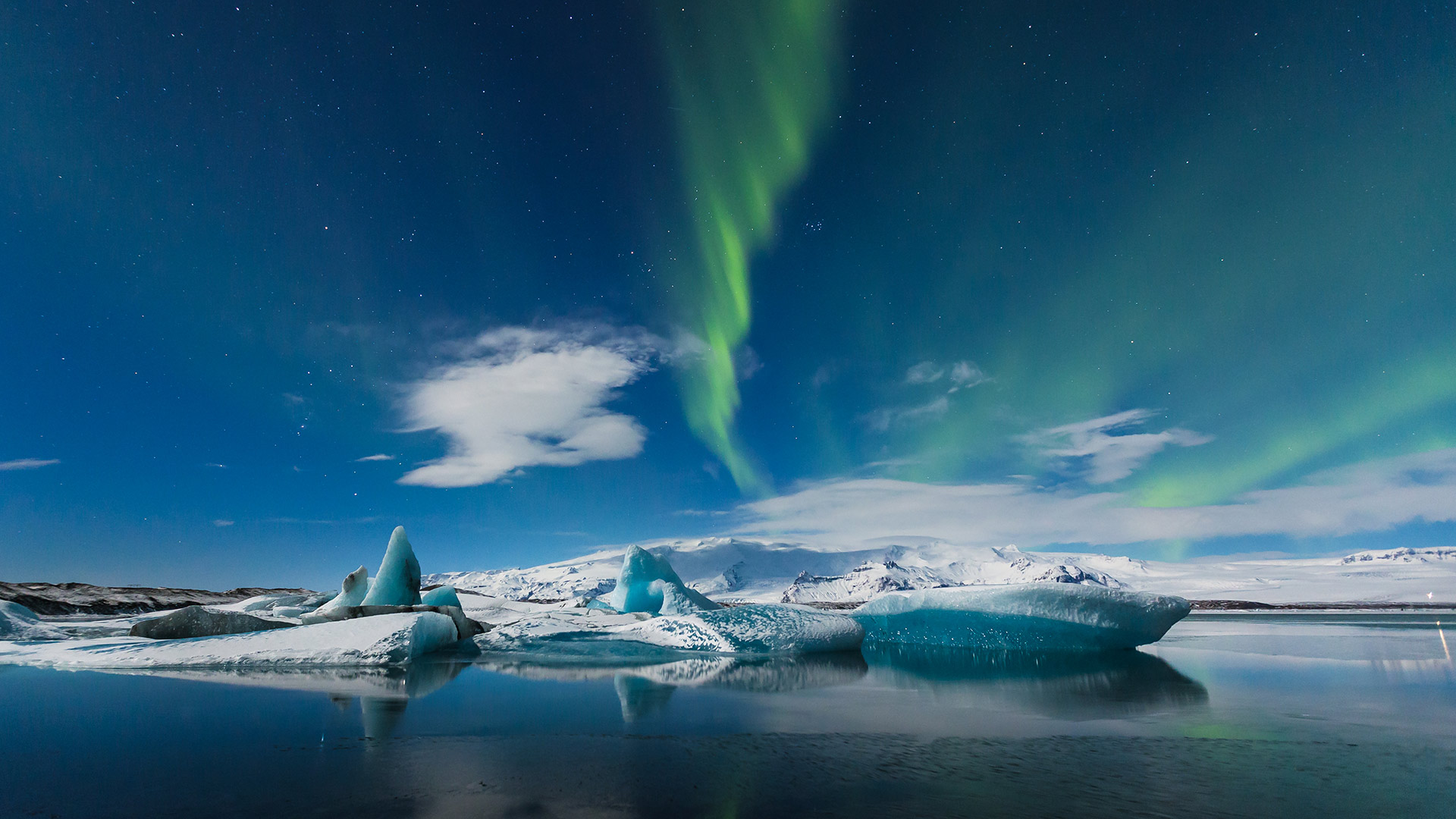 6. Explore ice caves in Iceland
Want to experience one of the coolest Iceland winter activities? Then don't miss the chance to go ice caving in a glacier.
To venture into Iceland's ice caves – located in the Vatnajökull and Kötlujökull glaciers – you must visit between mid-November and early March. That's because these caverns are naturally formed. The glacial meltwaters freeze every winter and melt once the weather warms up.
This means that each year you could explore a new ice cave with different shapes and tunnels compared to the previous winter. It's difficult not to be amazed by the vivid blue hue and the way the light reflects in these icy chambers.
Don't forget that you need to join one of the ice cave tours to see this natural wonder. Navigating the tours requires technical experience, so you have to be accompanied by an expert guide.
---
---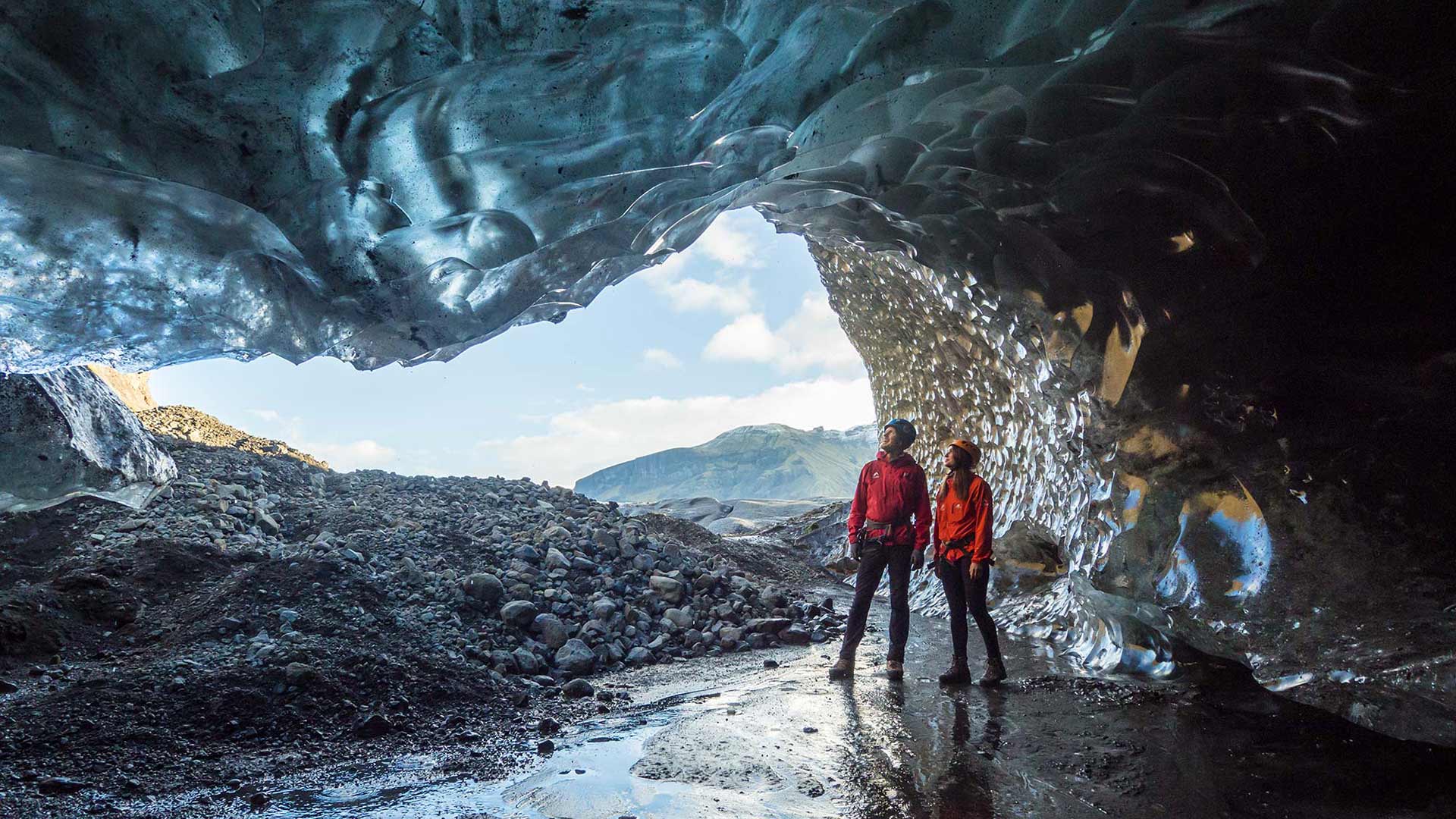 7. Relax in hot tubs and swimming pools
Did you know that Iceland is brimming with hot springs and geothermal pools?
The volcanic landscape blesses the country with naturally heated water that flows up into rivers, and "hot pots" which are dug out of the ground. It's also diverted to inviting hot tubs and swimming pools all around the country, so you don't need to look far to find one.
Plunging into the warm, steamy water is just what you need on a frosty winter's day. Icelanders love this Nordic wellness ritual and will tell you that it's an unbeatable way to relax and absorb natural minerals.
You might want to do some laps, hit the sauna and steam room, or simply luxuriate in a hot tub and look out over snow-dusted scenery. At certain pools you can also treat yourself to some pampering spa treatments for an indulgent experience.
There are so many hot springs and geothermal pools in Iceland to choose from. Among the most famous ones are the Mývatn Nature Baths in North Iceland, and the Blue Lagoon and Secret Lagoon, both accessible from Reykjavík.
At the Blue Lagoon, you can even stay the night if you don't want the pampering to end!
---
---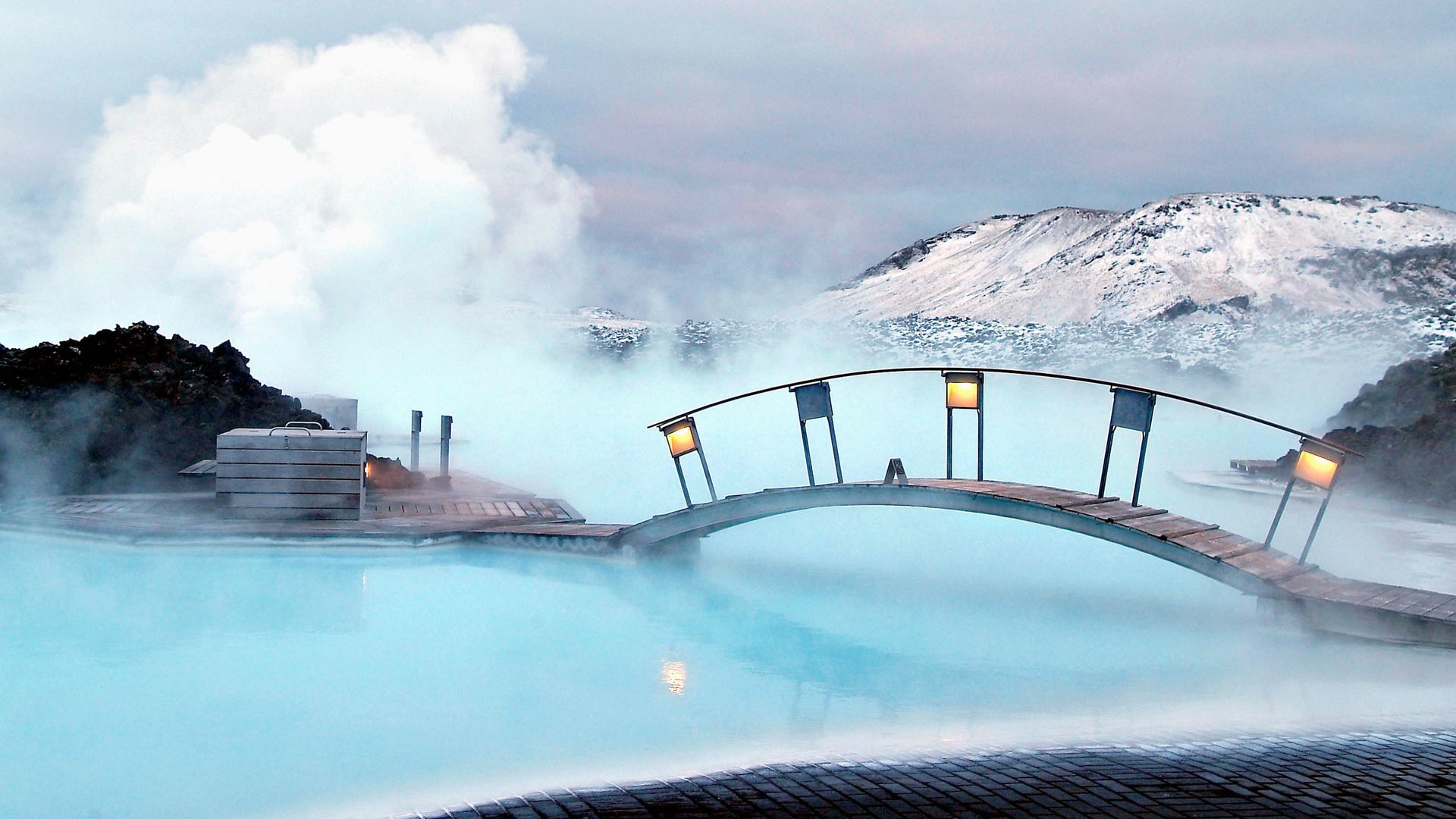 8. Drive Route 1 on a road trip
To reach the different parts of Iceland in winter, you could drive around Route 1 on what we call a "Full Circle" road trip. This is the major road in Iceland, also called the Ring Road, which loops around the country.
Driving this route allows you to visit each region, starting from Reykjavík and making your way around South, East, North and West Iceland. You get to soak up dramatic scenery along the way and experience the special charm of each corner of the country.
A particular highlight of driving the Ring Road in winter is that you'll get more opportunities to witness the northern lights. The remote locations on this route are far from light pollution, so you can see the colours dancing in the sky really clearly.
On the other hand, if you don't fancy driving the whole way, you could explore a section of Route 1. We highly recommend the South Coast of Iceland or West Iceland. Both these areas are accessible from Reykjavík and are packed with impressive sights. You could even combine these two regions to see as much as possible!
---
---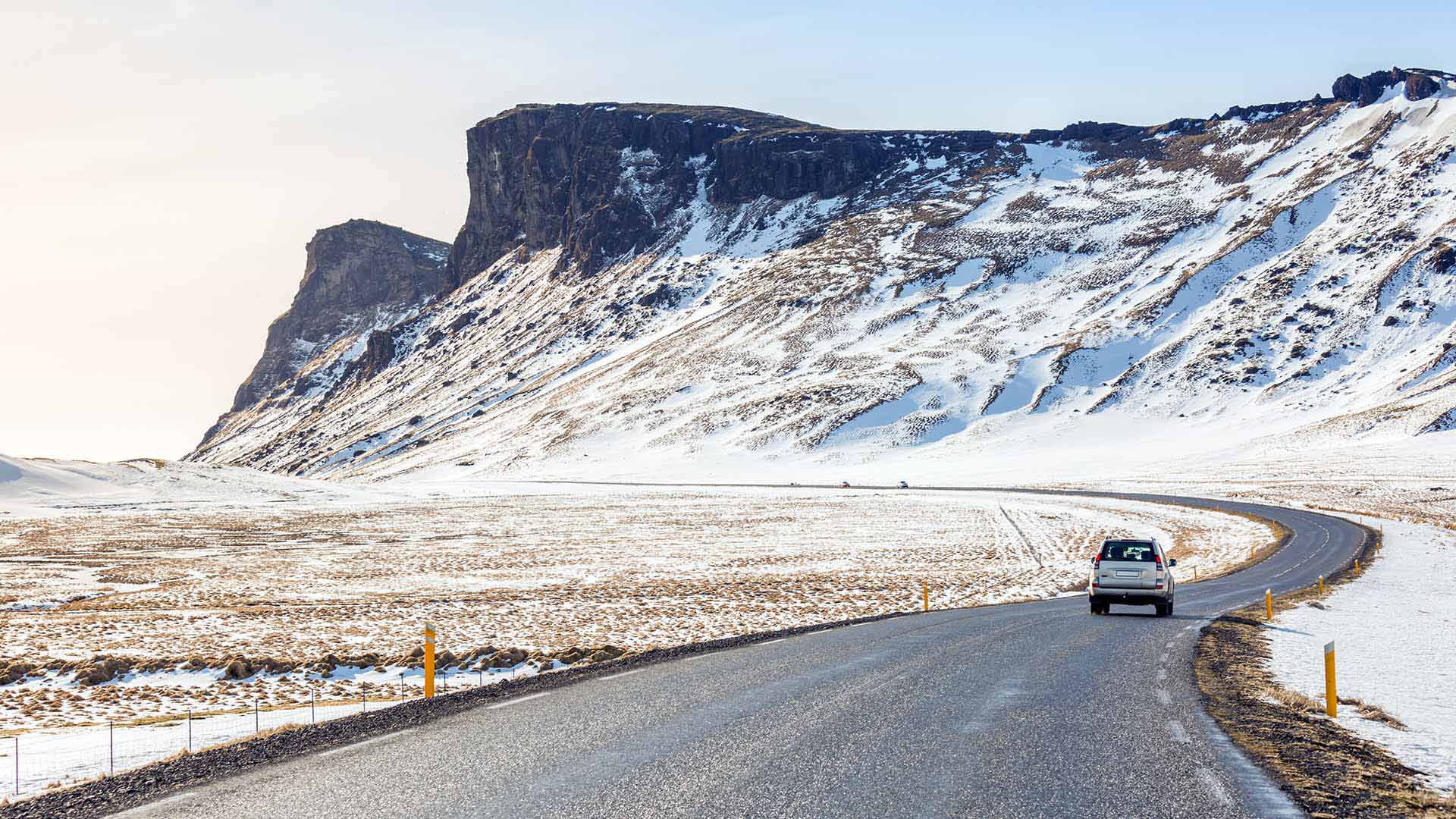 9. Ride an Icelandic horse
Icelandic horses are adorable. They're shaggy, stocky and very hardy. Why? Because these are purebred horses are unique to Iceland and have adapted to the climate over centuries.
Their hardiness comes in handy when the winter sets in. It also means you can go horse riding in Iceland in the snow. Moving through beautiful Icelandic landscapes on horseback is a special experience that allows you to get close to nature.
Another cool thing about Icelandic horses is that they have an additional gait, on top of the standard ones. This four-beat gait, tölt, is smooth and fast – sometimes as fast as cantering!
---
---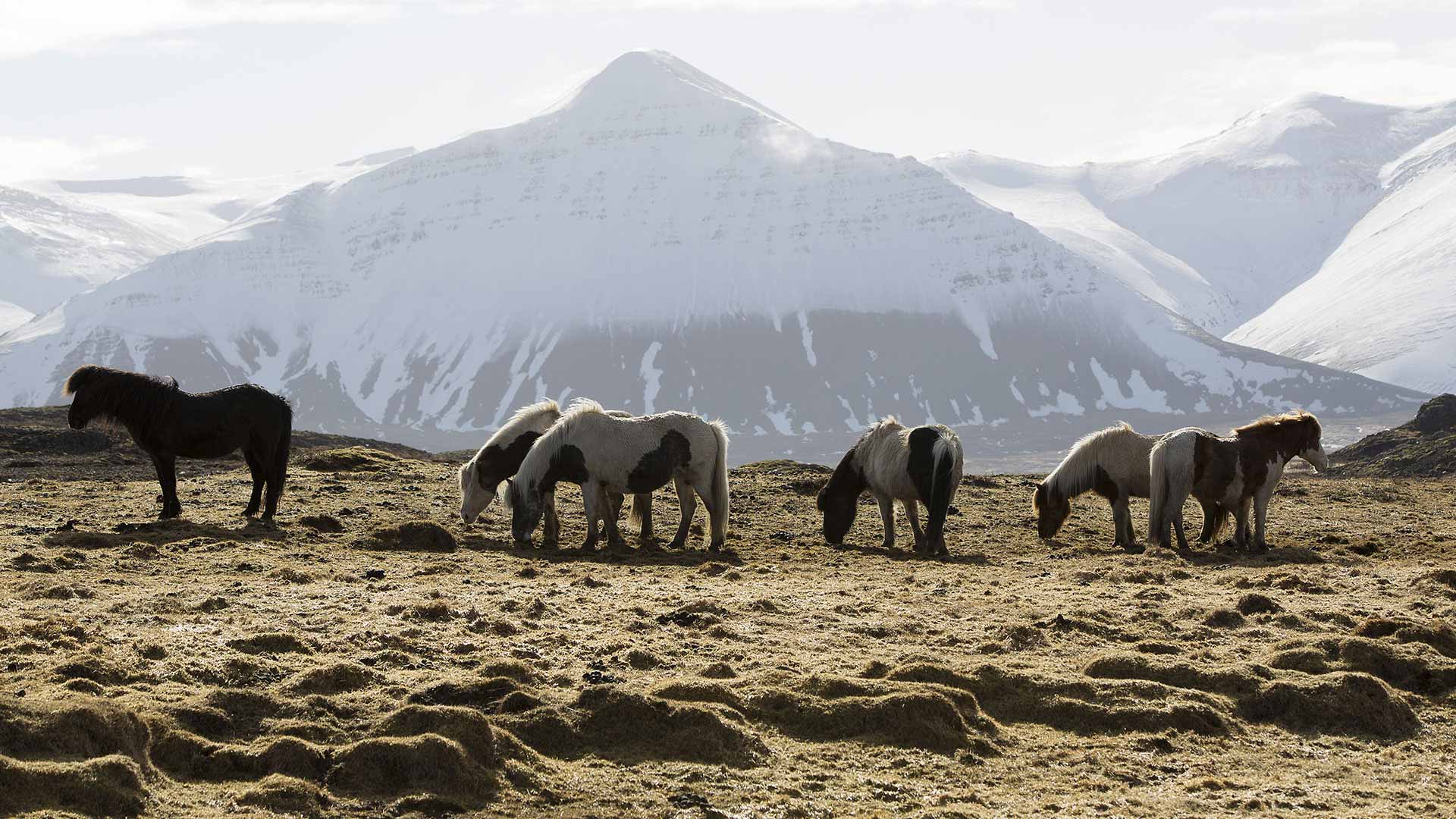 10. Enjoy winter events and festivals
The weather might get cold, but Iceland doesn't get sleepy in winter. Depending on when you visit, you could join the locals in attending some of these cultural, traditional and sporting events.
Here's our pick of interesting winter events and festivals in Iceland:
October
November
December

St. Þorlákur's Day – the patron saint of Iceland
Christmas Eve and Christmas Day
New Year's Eve

January

Þrettándinn – the 13th Day of Christmas
Þorrablót – traditional celebration of midwinter
Dark Music Days – music festival
Reykjavík International games – sports event

February
March

Iceland Winter Games – snow sports event

April

AK Extreme – snowboarding festival
Reykjavík Blues Festival
Easter weekend
Children's Culture Festival
I Never Went South – music festival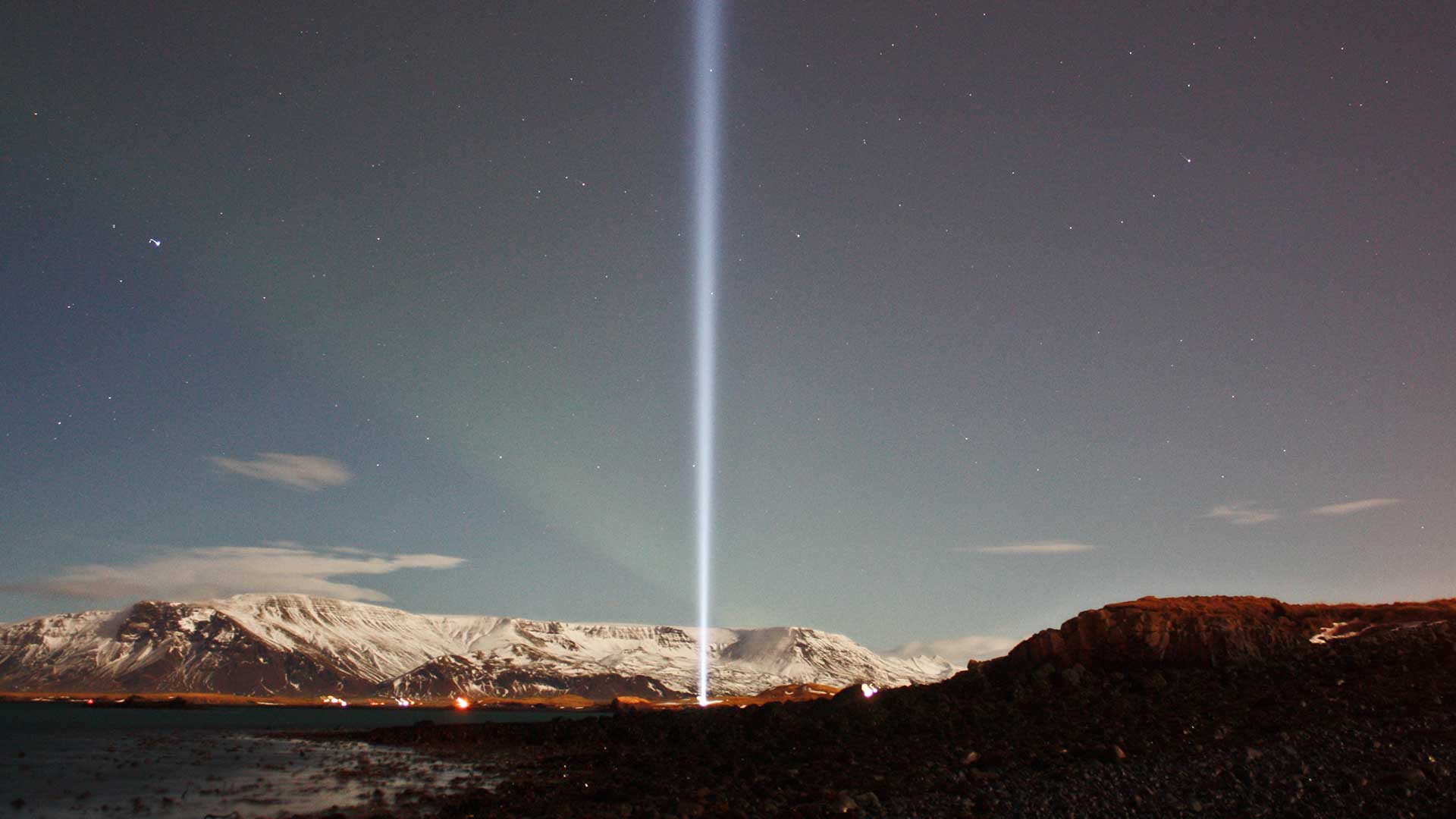 Tempted to experience Iceland's winter charm for yourself? You can add as many of these Iceland winter activities to your itinerary as you like. Take your pick from self-drive packages, privately guided or small group tours, and city breaks with day trips.
Get in touch to start planning your adventure in Iceland or to speak to our local experts for more advice. They know Iceland inside out and will use their expertise to personalise a winter tour to suit you.