Winter in Iceland is magical, with the soft light, cosy days, and lots of activities. We asked some of our Nordic Visitor colleagues what they like best about the Icelandic winter season.
---
1. Hunt Northern Lights
We know you love them and we love to show them off. Catching a glimpse of the northern lights is probably the biggest draw for winter tourists to Iceland, but locals appreciate them as well. "I would say the northern lights on a clear winter night is my favourite," says Hjalti in our marketing department. "It's a privilege to witness such a natural phenomena just outside your window on a regular basis."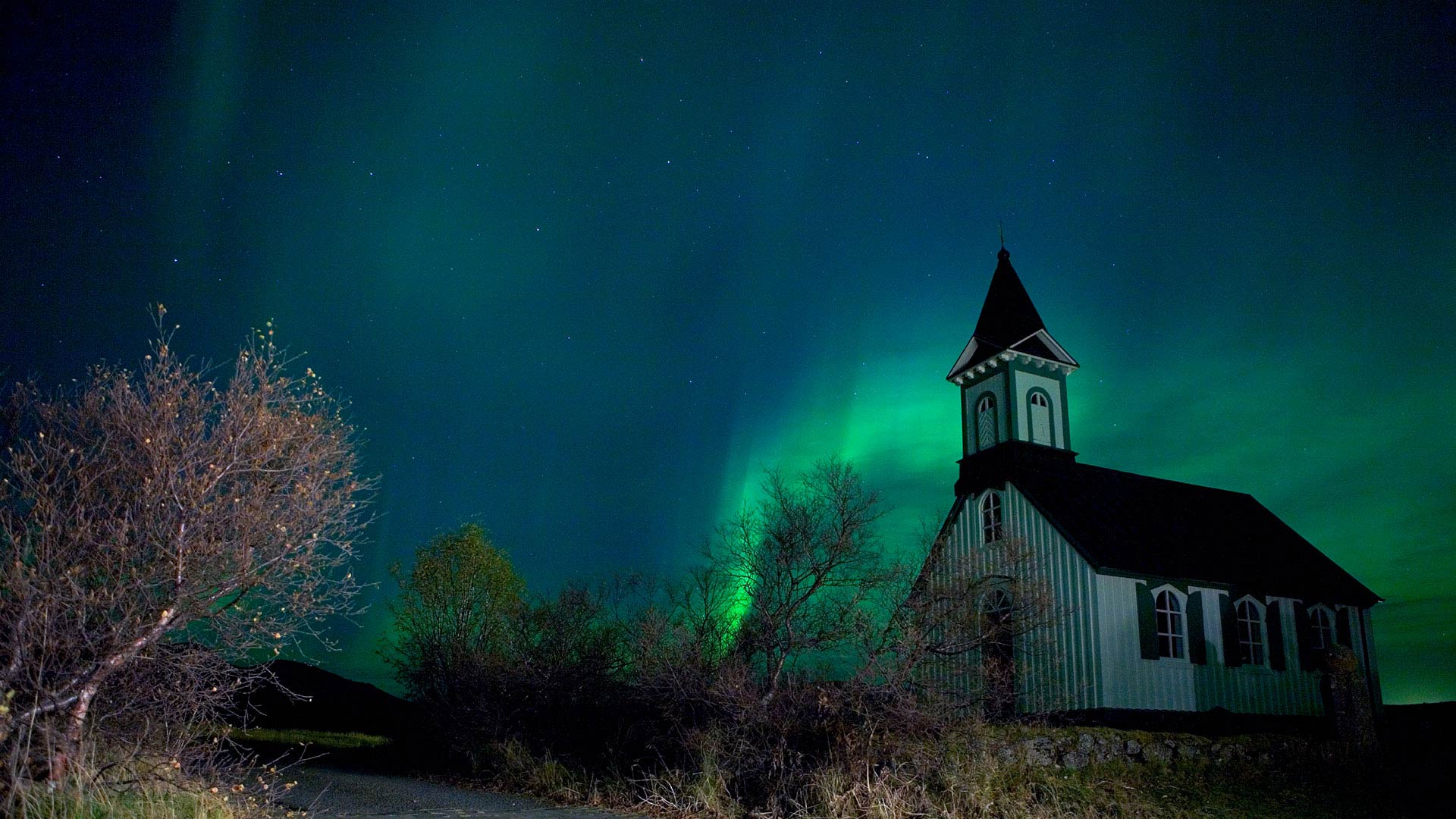 2. Plan a Christmas Visit
Icelanders can't get enough of Christmas. "I love the Christmas lights and everything to do with Christmas," says Silja, a travel consultant. "Icelanders celebrate Christmas a lot and it is loooong. We always have something to celebrate—the Yule Lads, Christmas Eve, New Year's, the 13th day of Christmas and more."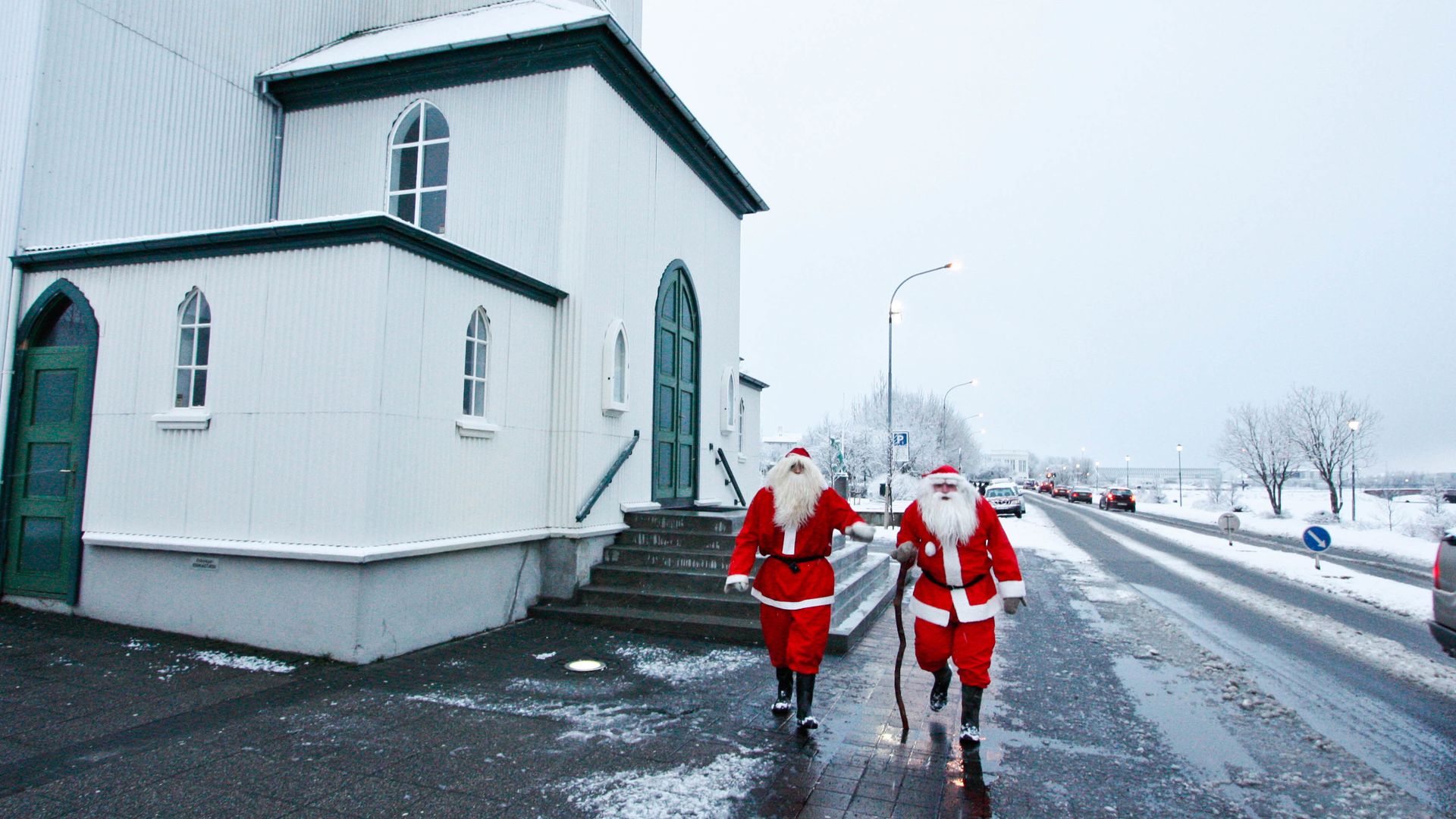 3. Embark on a Reykjavik Cafe Crawl
Reykjavik might be a small city, but there are so many establishments to choose from in city centre. "The cafe culture is fabulous in wintertime," says Jessica from our marketing department. "The coffee houses are so cosy and full of people chatting, working on laptops or just reading. The cold weather also makes it seem okay to indulge in extra calories, so go on and have that cake with your latte."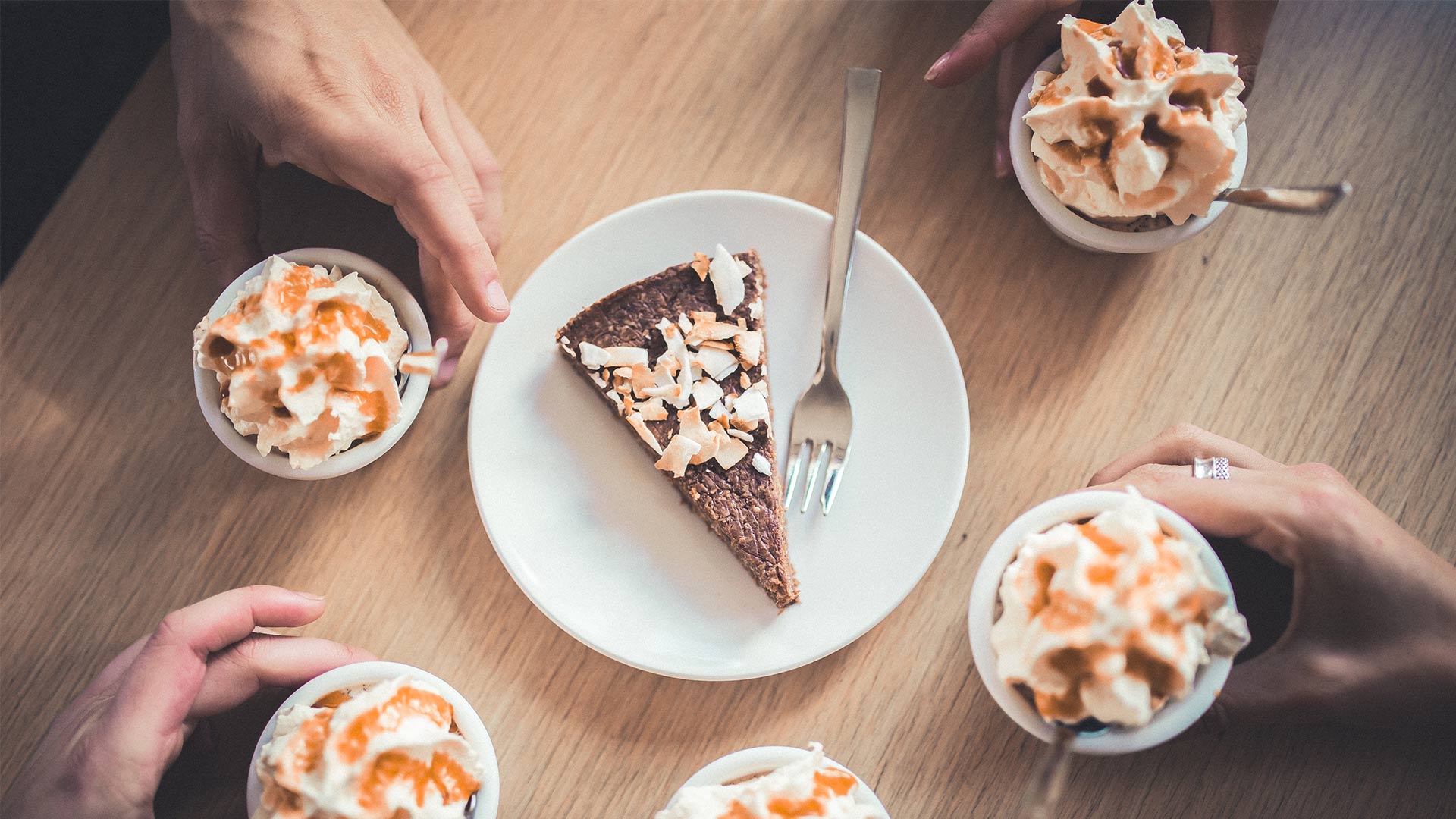 4. Iceland's Unique Light
Iceland's light is so soft in winter. "When the sun is at its highest point (in places where the sun is visible at all) you can still experience those long dramatic shadows of sunset," says Catharine in our marketing department. "It's romantic."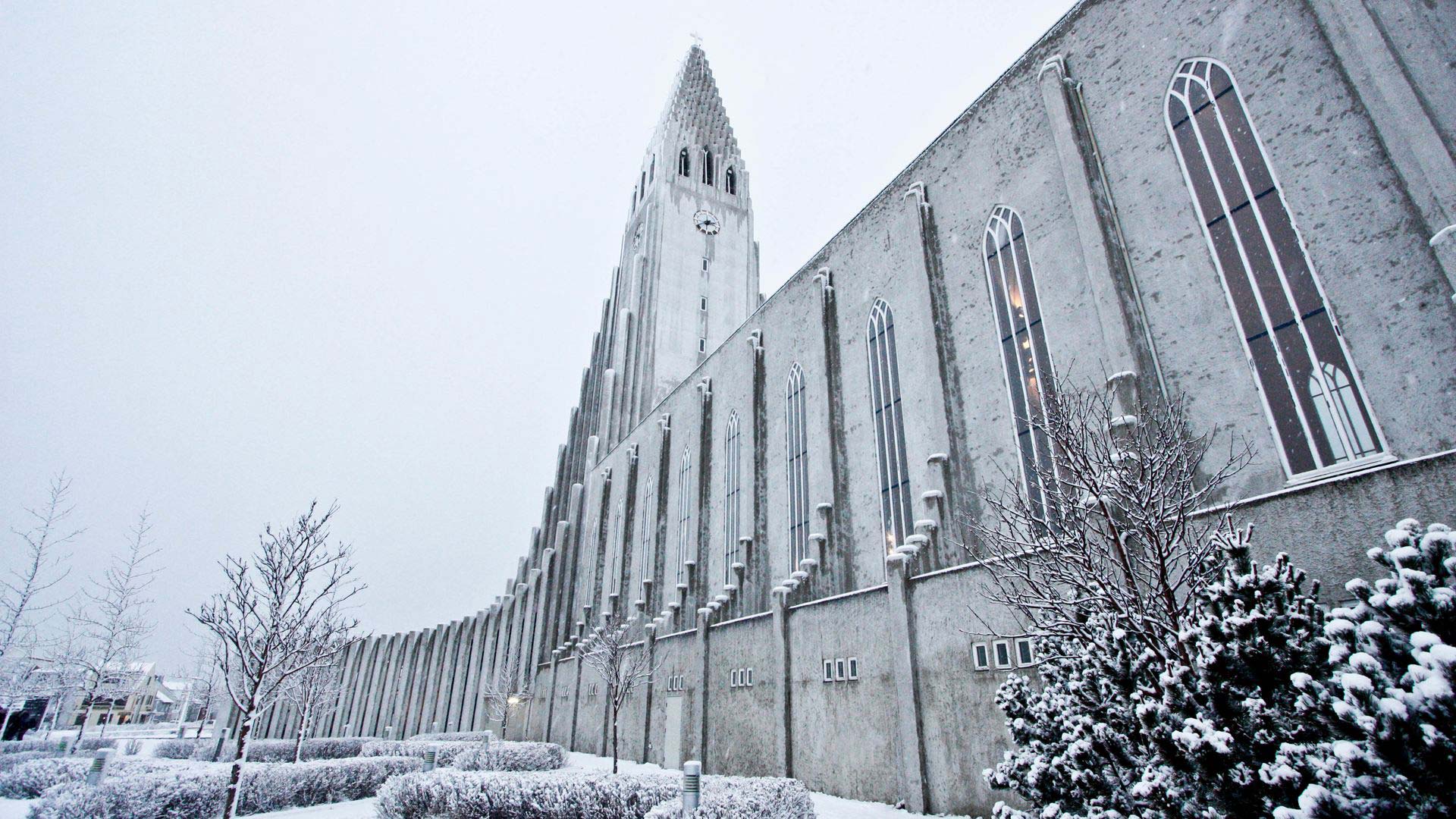 5. Icy Waterfalls
While the landscape is lush and colourful in the summer, Iceland's natural pearls look beautiful during the winter. "I love seeing waterfalls in their icy costume," Hafdís, a sales manager, reports. "The sections of smooth ice meeting jagged earth is breathtaking." Check out Goðafoss below!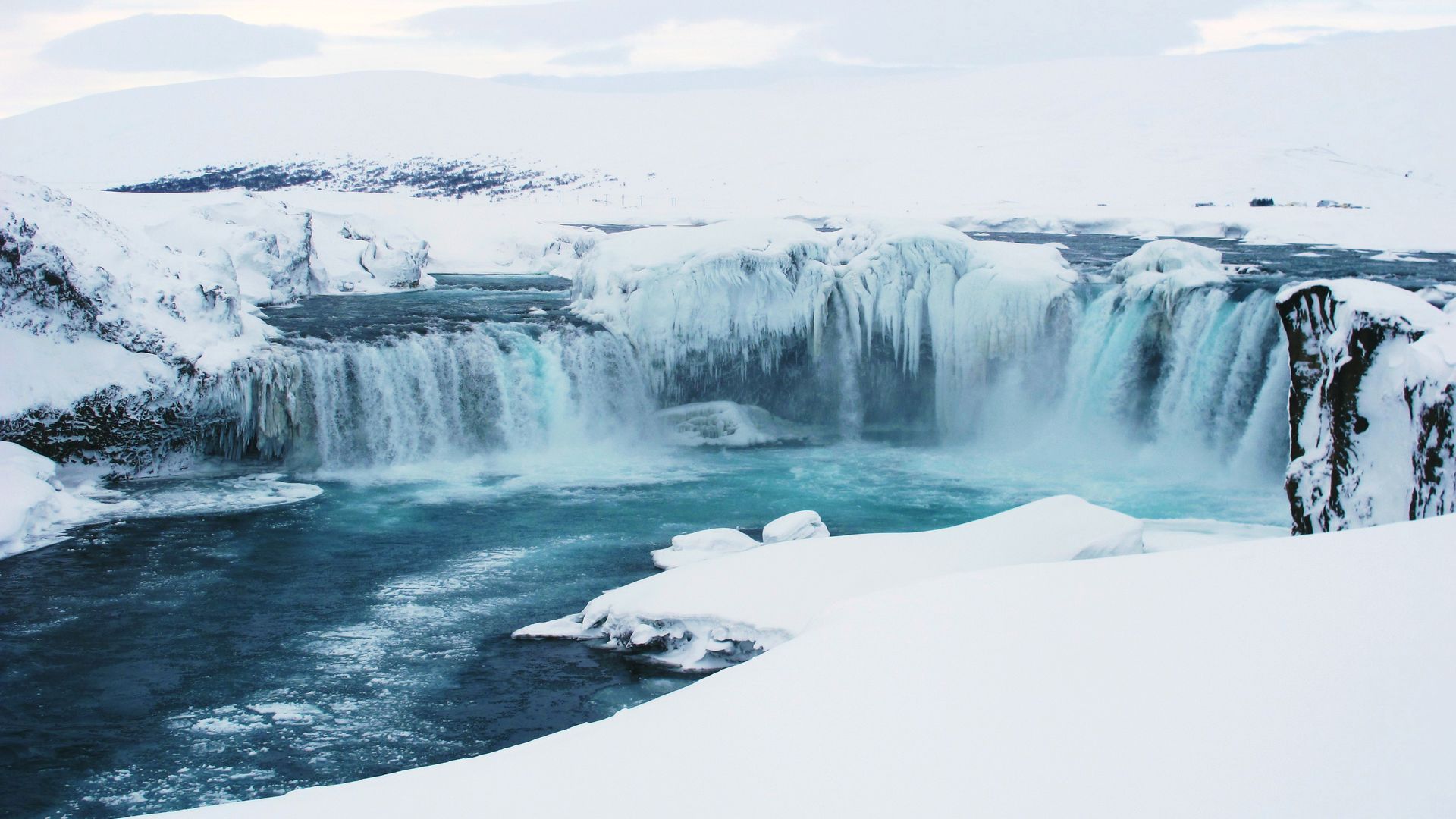 6. Explore Ice Caves
Visiting an ice cave is an activity that must be done during the winter months, from mid-November to early March to be exact. "New natural caves form each year and they collapse once it gets warmer," says Jenna, from the marketing department. "Watching the light hit the vast caves is a very cool experience."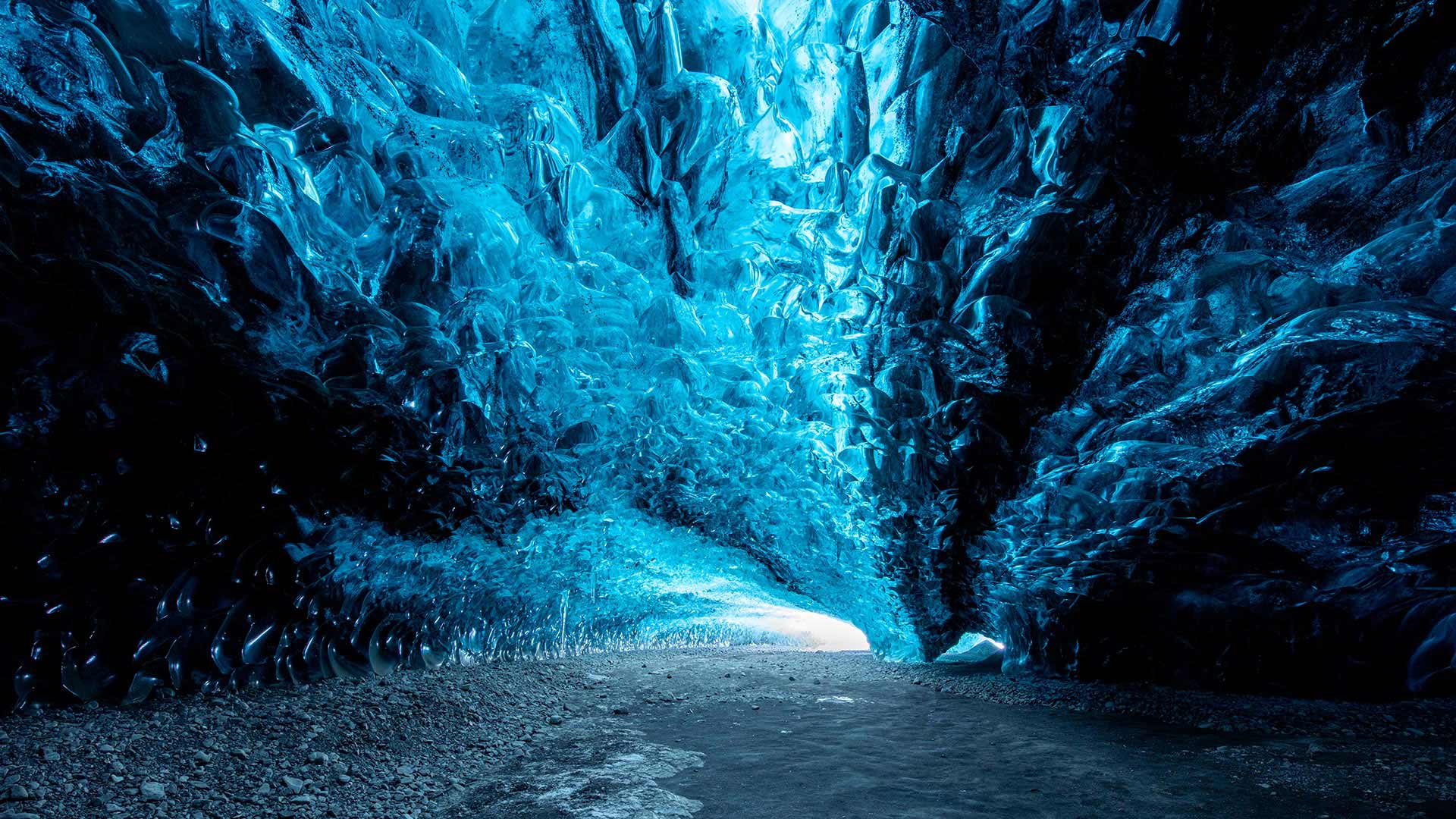 7. Enjoy Iceland's Pools
Lárus, a travel consultant, suggests enjoy the local swimming pools. "I love to go swimming on a frosty winter day. It's best if it even snows a bit. Swim a few laps, site in the hot tub, go to the sauna or steam-bath and then back to the hot tub."