If you've made a bucket list, it's likely to be filled with mind-blowing travel adventures. Things like watching the sun go down at Angkor Wat, walking the Great Wall of China, seeing the Golden Gate Bridge of San Francisco, or scuba diving on the Great Barrier Reef.
But you should make room on your list for a few bucket list holidays in Europe – specifically in Scandinavia and the Nordic countries. The spirit of discovery and wonder has been thriving here since Vikings sailed beneath the shifting lights of the aurora borealis.
If you need a few ideas to get you started, here's some of our favourite high end holiday packages in Europe. Who doesn't want to spy on polar bears, cruise past majestic icebergs, or even just road trip their way around Iceland?
So forget about sun-kissed beaches and all that other, rather obvious, nonsense. Get these awe-inspiring experiences added to your bucket list.
1. Take a trip to magical Svalbard
The remarkable and dramatic landscapes of Svalbard are straight out of a children's adventure book. Deep within the Arctic Circle, the pristine snowscapes of this Norwegian archipelago evoke a quiet reverence.
Rising icebergs taller than the Eiffel Tower peek above the water's surface, black mountains dusted with snow frame the skyline, and powerful polar bears roam the cracking ice floes. And that is only a tiny portion of what Svalbard can offer!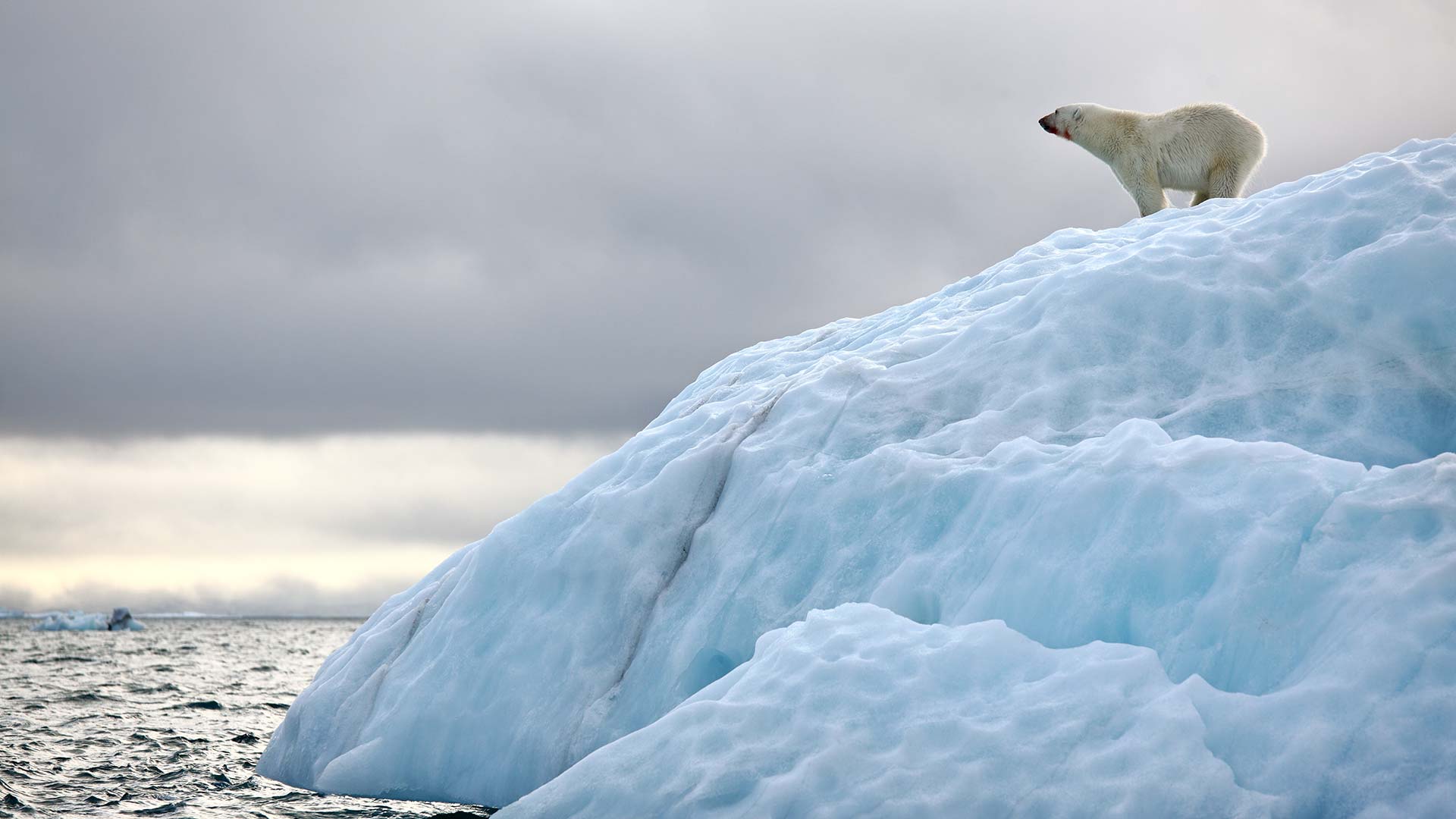 See Technicolor fishing villages hug the coastline, or watch for inquisitive orcas and gentle humpback whales who migrate past the surrounding shores. You might even get to sit back and be astounded by an aurora-lit sky. Welcome to Svalbard.
How long should I plan a trip in Svalbard?
You can make the most of the winter landscape with partially guided tours that can pack in all the sights (and still give you some time by yourself), over around 4-5 days.
Go dog-sledding in Svalbard
Travel like they did in the first days of Arctic exploration, and skim across the snow in a dog sled. With an Alaskan husky-led team you can get to harder-to-reach natural attractions like the Scott Turner Glacier and see the ice caves, as well as being in with a chance of spotting reindeer, polar foxes, and ptarmigan.
See the northern lights
If you fly to Svalbard in the winter, you can see the northern lights, and take advantage of winter's natural beauty with winter-specific experiences like snowmobiling, and ice caving.
Experience the Midnight Sun
If you book to go to Svalbard in the summer, you'll experience the white nights of this part of the world. This is an ideal time for cruising around the archipelago, and seeing sights like the Esmark Glacier at Ymerbukt, and magnificent local residents: the polar bears.
2. Travel to the Arctic Circle and see the northern lights
Whilst the bright lights of Las Vegas are often high on travel bucket lists, there's no show greater on earth than a glimpse of the northern lights dancing across the night sky.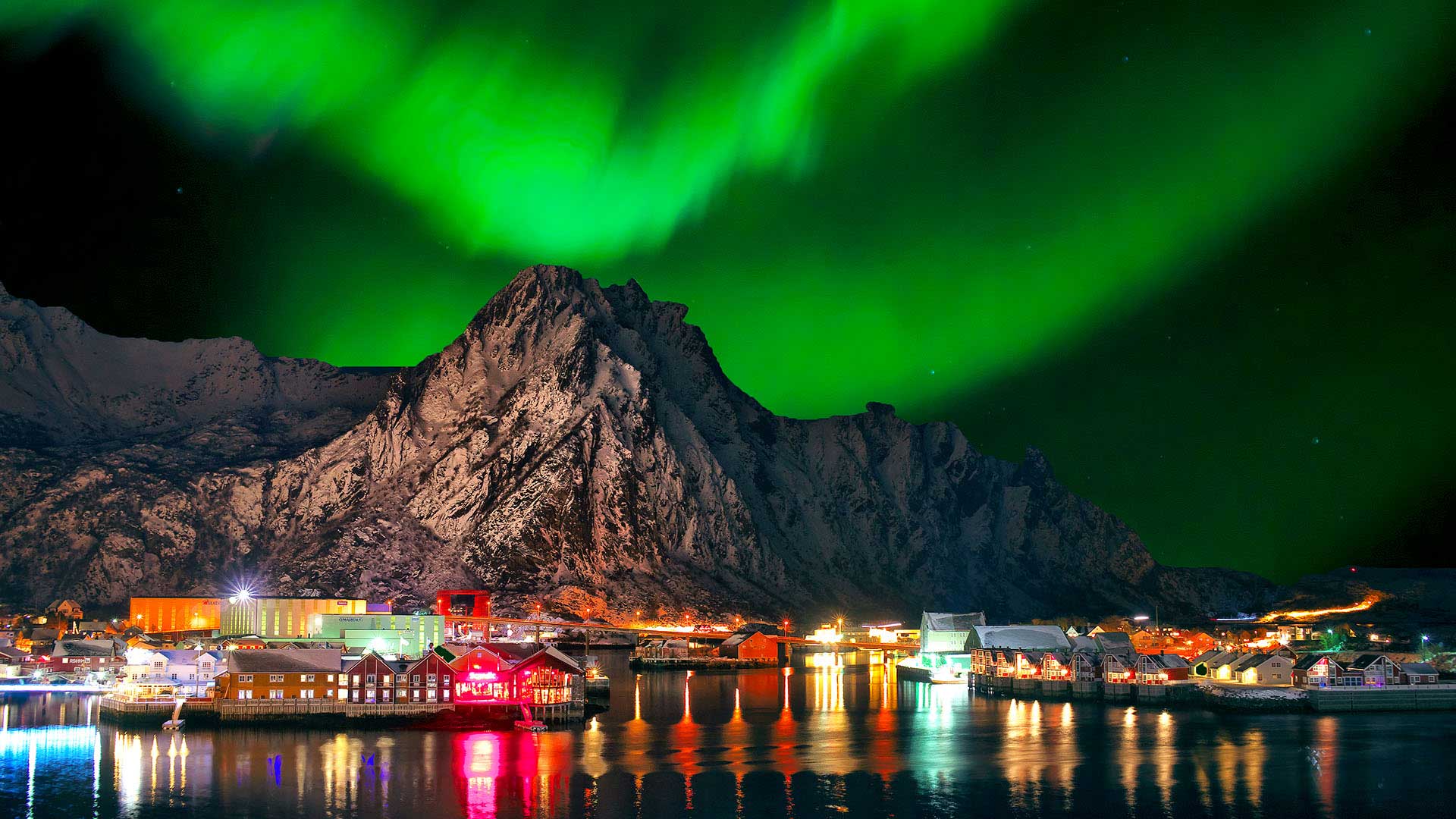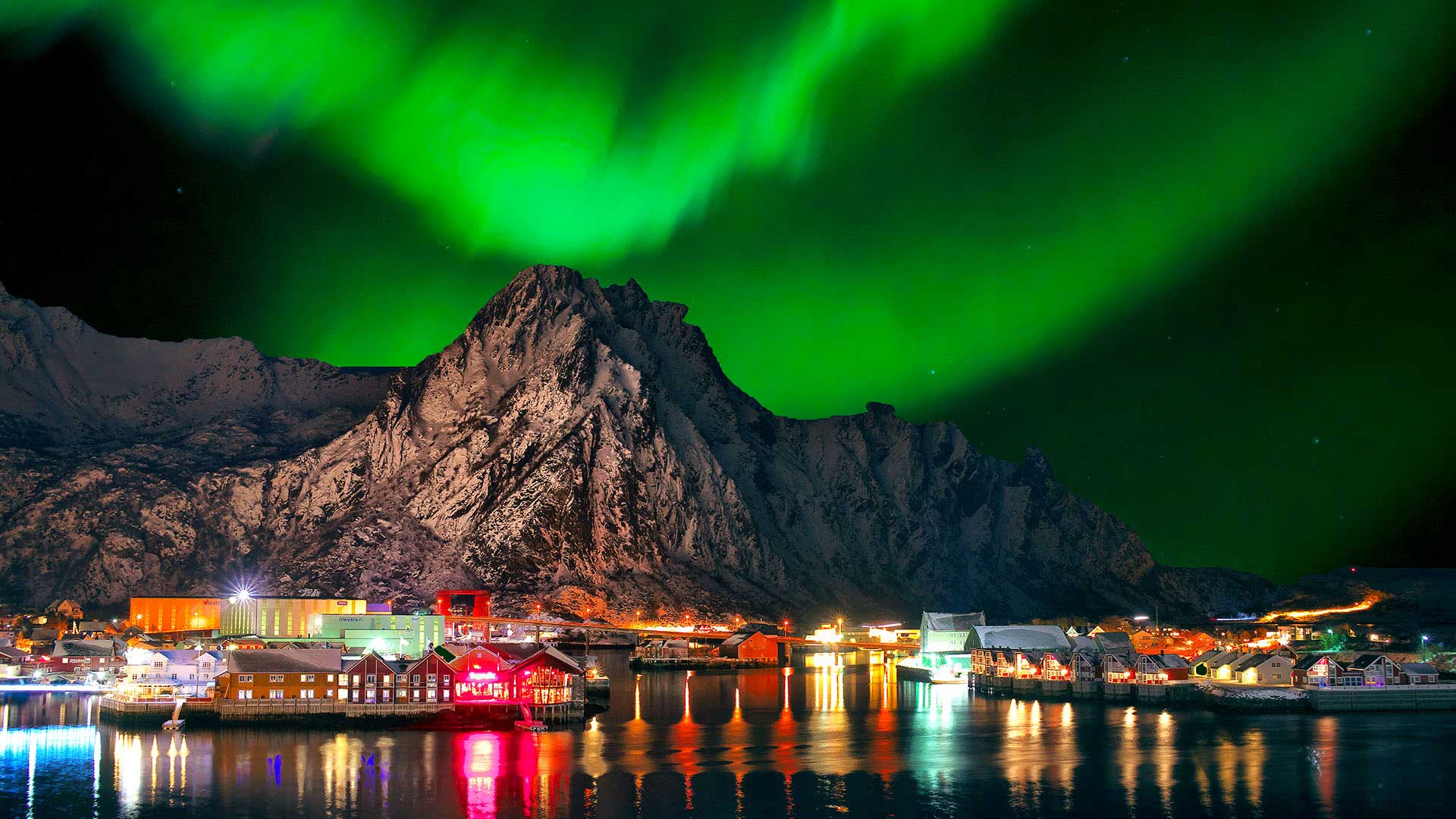 There are several different places you can see this natural phenomena, but the most popular (and reliable) destinations tend to be either Iceland or Norway. As an added bonus, can also tag on some spectacular world heritage sites on a tour of this part of the world, and see attractions like Norway's Nærøyfjord, or Iceland's Gullfoss.
How long should I plan a trip to see the northern lights?
You should definitely give yourself enough time as a contingency if there are a few cloudy evenings, so we generally recommend 8-10 days, or 3-4 days at the very least.
See the northern lights in Norway
A tour to spy the aurora in Norway can include a cruise up to the stunning fjords, romantic train journeys to alpine villages, dog sledding adventures to Sami communities, snowmobiling safaris, and whale watching boat trips.
There are also famed attractions like the Tromsø cable car up to the Storsteinen mountain ledge, and the Art Nouveau architecture of Ålesund that you can add to, then tick off, your bucket list.
See the northern lights in Iceland
If you'd prefer to head out to Iceland, you can hop in a car and cruise along the Ring Road, where you can marvel at waterfalls, glaciers, icebergs, and if you're very lucky: elves.
If none of those activities appeal, then you have the option to hike, horseride, dog-sled, dive, snorkel, whale-watch, or soak in the thermal baths of the Blue Lagoon in this phenomenal all-rounder destination.
3. Go on a road trip around Iceland
Road trips in the USA, like out to the Grand Canyon, are staples on many bucket lists thanks to the endless stretches of glittering tarmac in the States. But did you know some of the best roads for road trippin' are in Europe?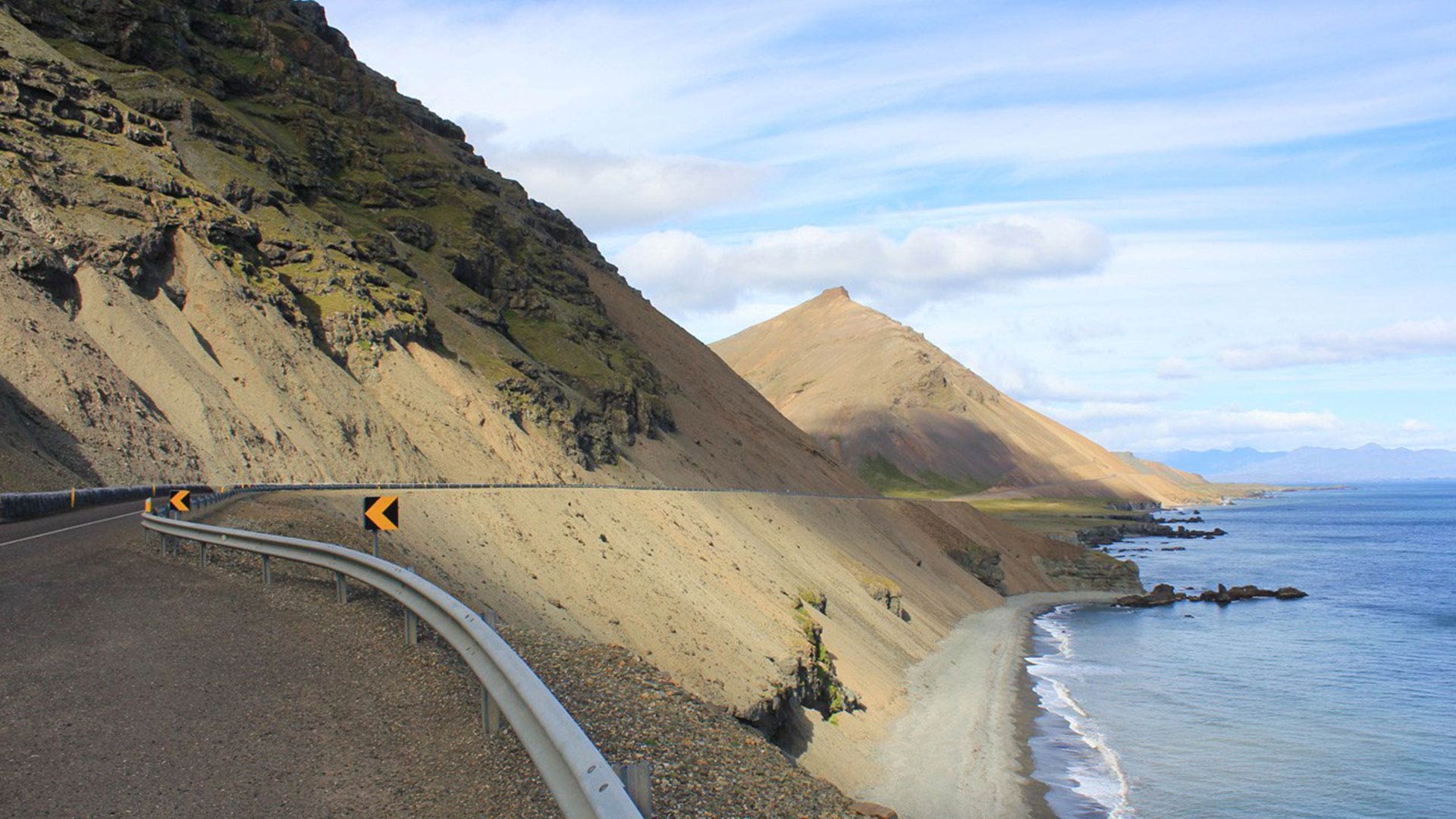 With Norway's stunning Trollstigen, Germany's Romantic Road, Italy's Stelvio Pass, Europe has always been a heavy road trip contender. And now, with Iceland's Ring Road, it has fully become a driver's dream destination. Home to landscapes made famous from HBO's Game of Thrones, a trip around Iceland's roads is sure to be unforgettable.
How many days does it take for a road trip around Iceland?
Iceland is brilliant for a self-drive tour because you won't find yourself biting off more than you can chew. There are all sorts of itineraries for Iceland road trips, from a quick 6-7 days, to leisurely two week tours.
Try the express tour of Iceland
This is a real taster of the country, where you can see the charms of the Golden Circle, witness the icebergs of the Glacier Lagoon, see the Seljalandsfoss and Skógafoss waterfalls, and still enjoy a soak in the iconic Blue Lagoon.
Or opt for a complete tour of the country
If you have time to spare, a full circuit of Iceland's Ring Road can also bring you to the lesser-known reaches of the Westfjords, where you can go to the pretty Ísafjörður, and then travel through the stunning Vatnsfjörður nature reserve.
4. Marvel at the icebergs of Greenland
Be awed by a natural wonder as breathtaking as the Great Barrier Reef, by seeing the icebergs and frozen wilds of Greenland. In this part of the world you can see icebergs the size of the Empire State Building and tour colourful seaside communities.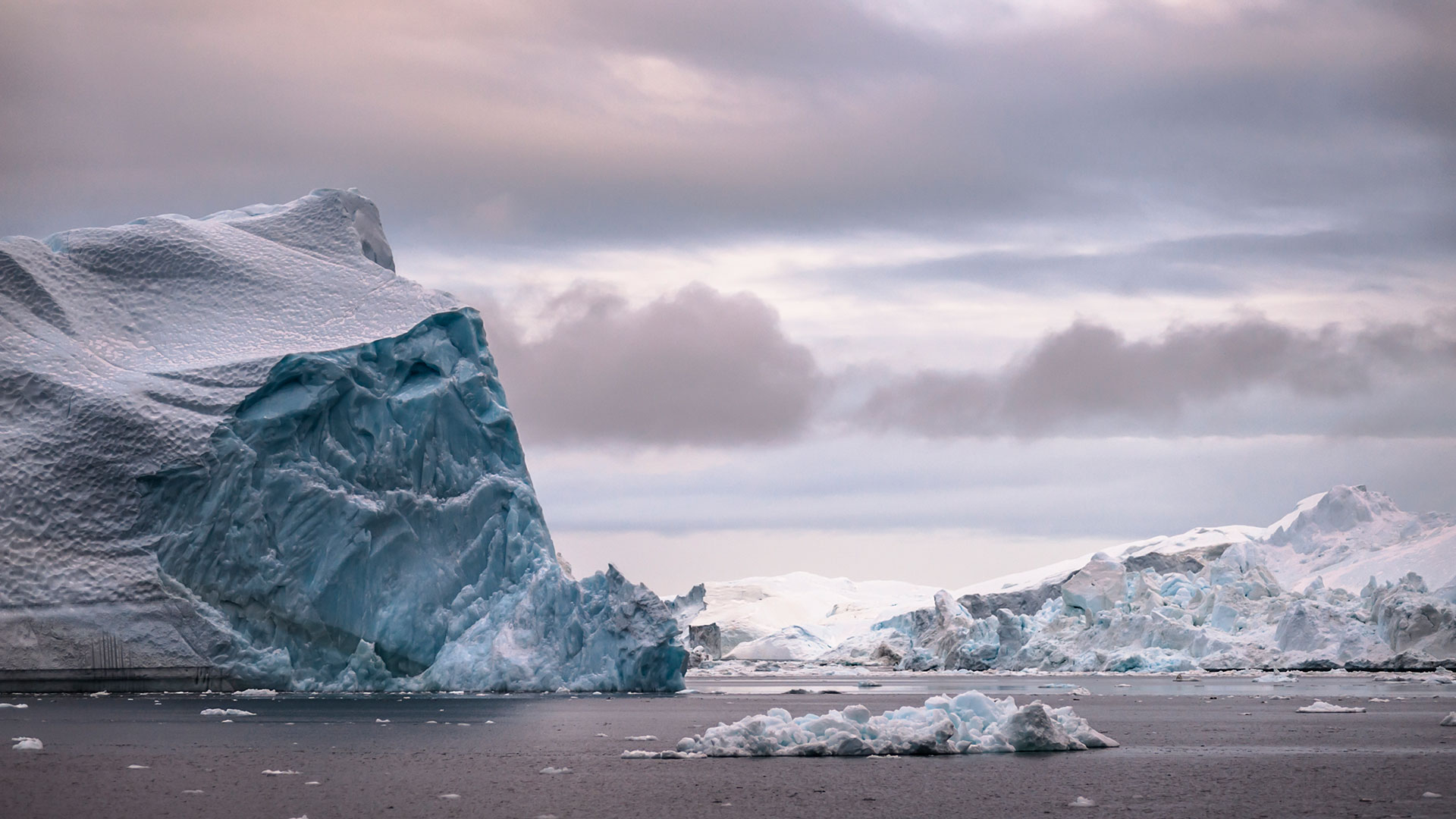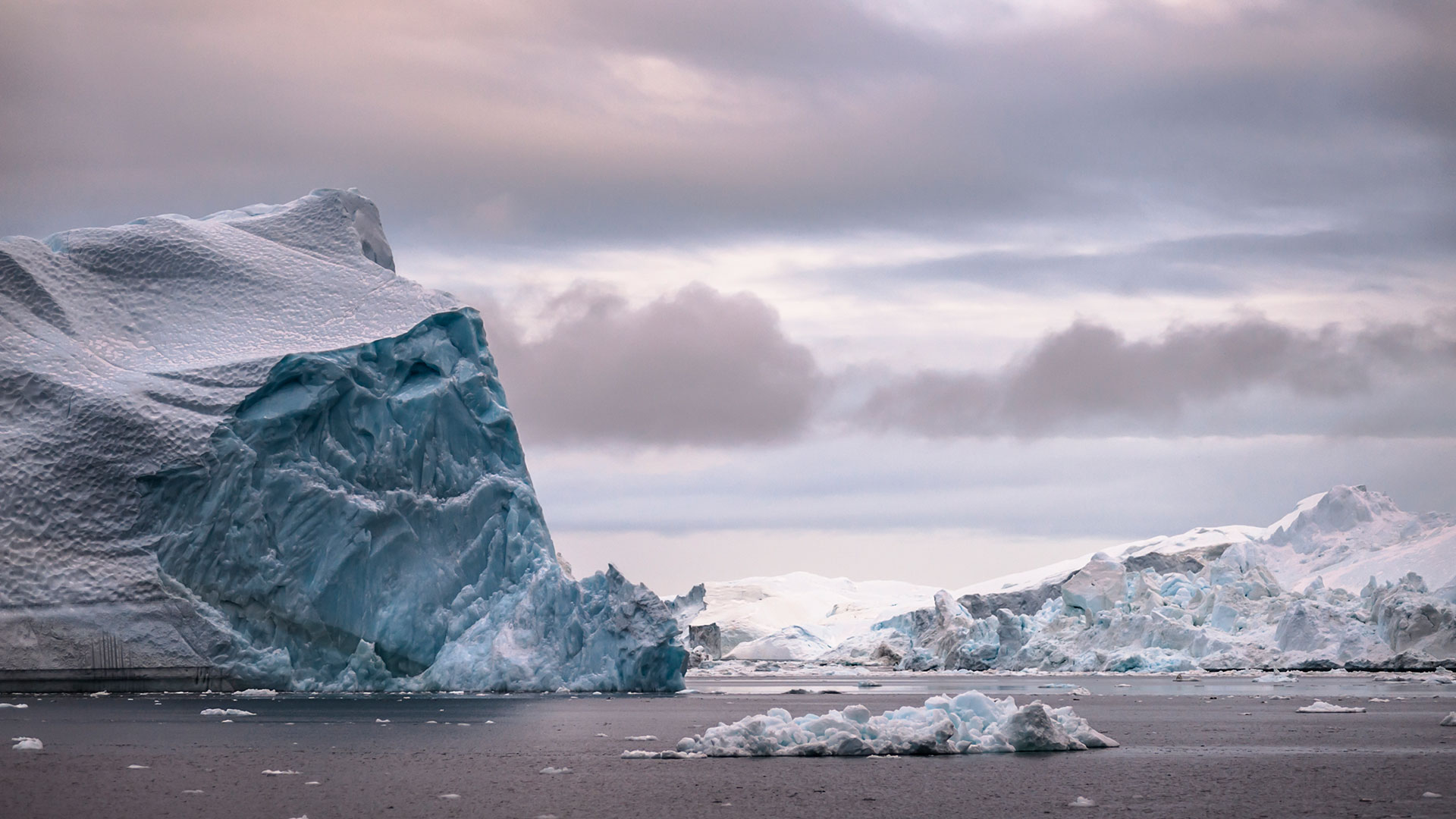 As well as that, you can spy polar bears hunting, orca pods migrating, and follow in the footsteps of the legendary Erik the Red.
How long should I stay in Greenland?
As long as you like really. There are short and sweet tours that can last around 4-5 days, mid-length ones of around 7-8 nights, and comprehensive tours of the island that come in at about 13-14 days. It really depends on what you're after.
Short tours in Greenland
These are primarily land-bound tours, where you can explore the town you base yourself in at your leisure. You don't need to go far to see the icebergs, as they float off shore, so booking day boat trips are easy to secure.
Mid-length tours of Greenland
These tours typically involve a cruise, and usually that means a lovely spot of island hopping and bouncing around a few villages. These are great if you want to spot some of the marine wildlife that live in amongst the icebergs.
Comprehensive tour of Greenland
Here is where you can really put together an exciting itinerary – by land, sea, and air. Book day cruises to see the icebergs, and put together a road trip itinerary of nearby Iceland (you can loop the whole country in this time), and then take a helicopter ride across the island.
5. Stay in the ICEHOTEL
A stay in Sweden's incredible ICEHOTEL is akin to stepping through the magical wardrobe that leads to Narnia. This incredible structure is rebuilt every year out of ice in extravagant style, with enough flair to make even the architects of the Taj Mahal blush.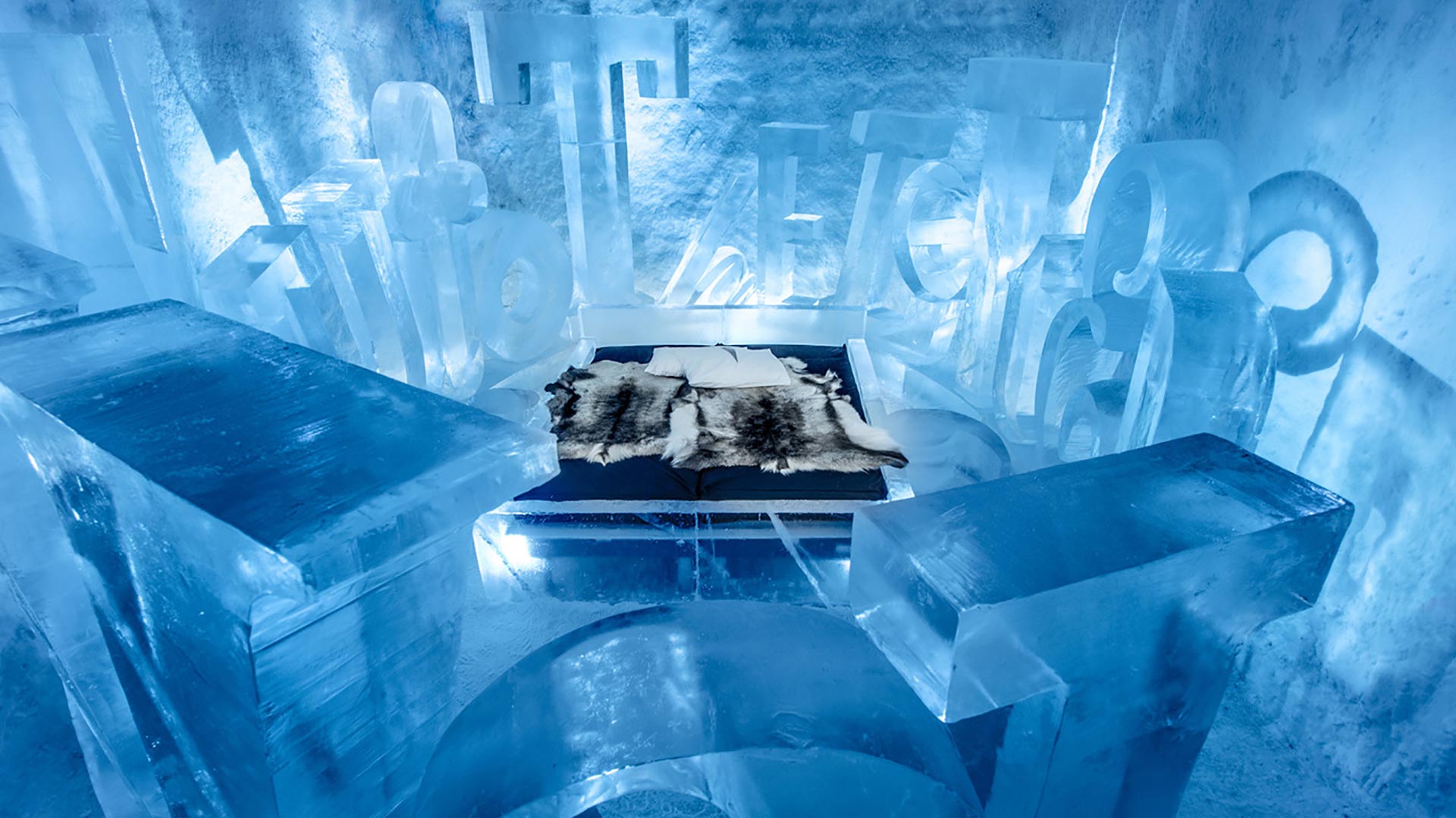 If you want to experience a fairytale adventure first hand, this is a unique way to do it, and a great starting point to build an itinerary around. Along with a stay in the frozen holdfast, you can add on some of your wildest winter wonderland fantasies, such as dog sledding, snowmobiling, skiing and tobogganing.
How long should I stay in Swedish Lapland?
There are a number of different options, from a few days to a week, all depending on whether you'd prefer a fly-by trip, or would like to incorporate a little more sightseeing into your tour. We typically recommend just one night in the ICEHOTEL, but there are many more must-do things
Go on an express tour
If you're really just after a few nights in Lapland, the ICEHOTEL makes for a memorable night during an action-packed tour of northern Sweden's highlights. That's enough time to fit in a few fun winter activities, such as a snowmobiling tour, and still get a great sense of Lapland without spending too long in the cold.
Try a combo-northern lights tour
Why not tick two things off your bucket list in one go? Spending 3-4 nights in this part of the world can afford you some extra time to go hunting the northern lights.
You can enjoy cool additions (pun intended, sorry not sorry), like heading up to the mountain resort village, Abisko. Its famed mountain station is an incredible lookout for aurora borealis hunters.
6. Meet Santa in Finnish Lapland
Kids can present some limitations when it comes to choosing bucket list holidays. Not all of them are mad-keen on a long haul flight to South America, plus a trek up to Machu Picchu.
Why not look for another legendary community in the far reaches of the world: Santa's village! At first glance, this idea sound more for the little ones – unless you're oddly fixated on fulfilling a childhood dream. But rest assured: heading up to Finnish Lapland will not disappoint the grownups either.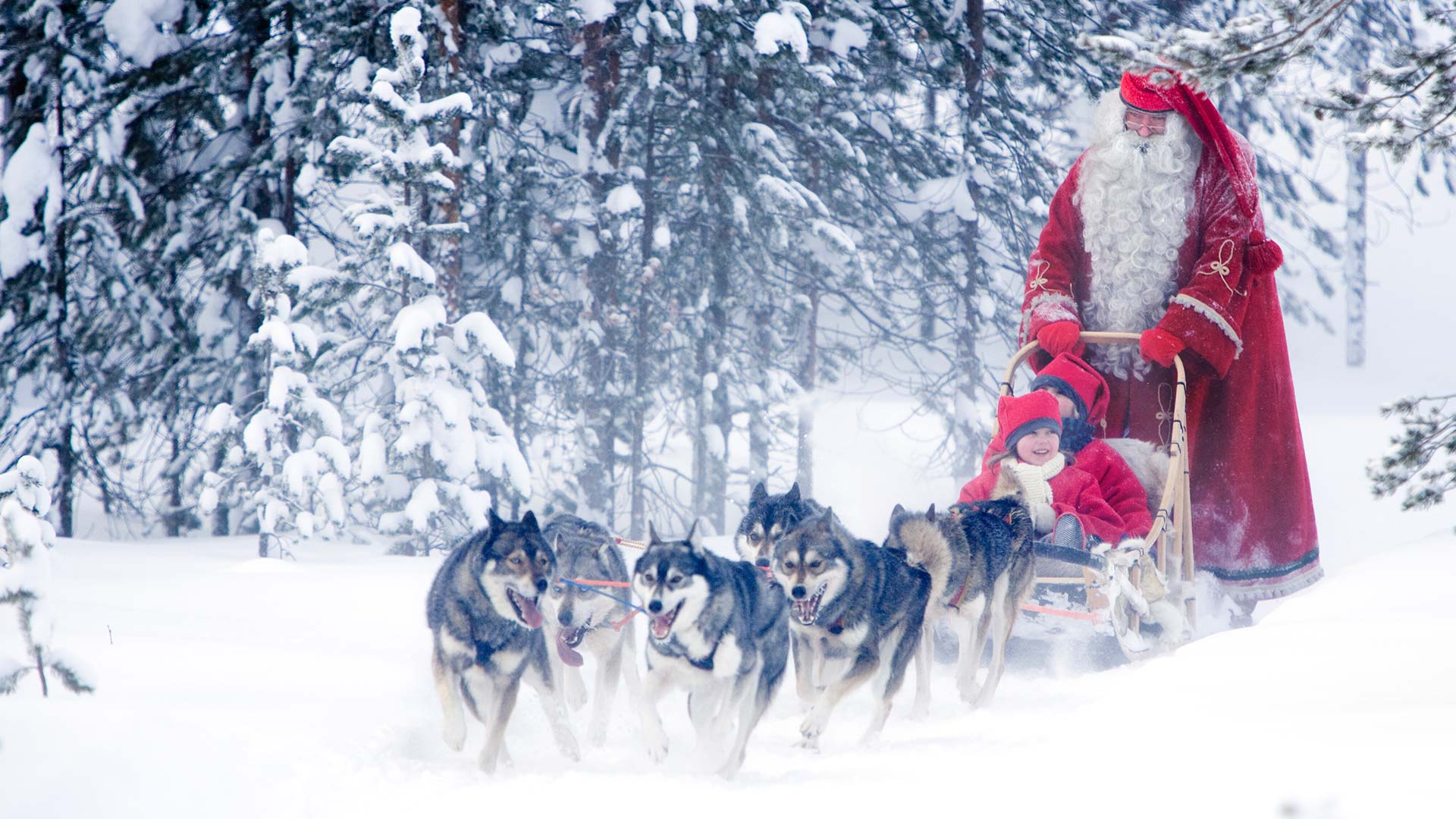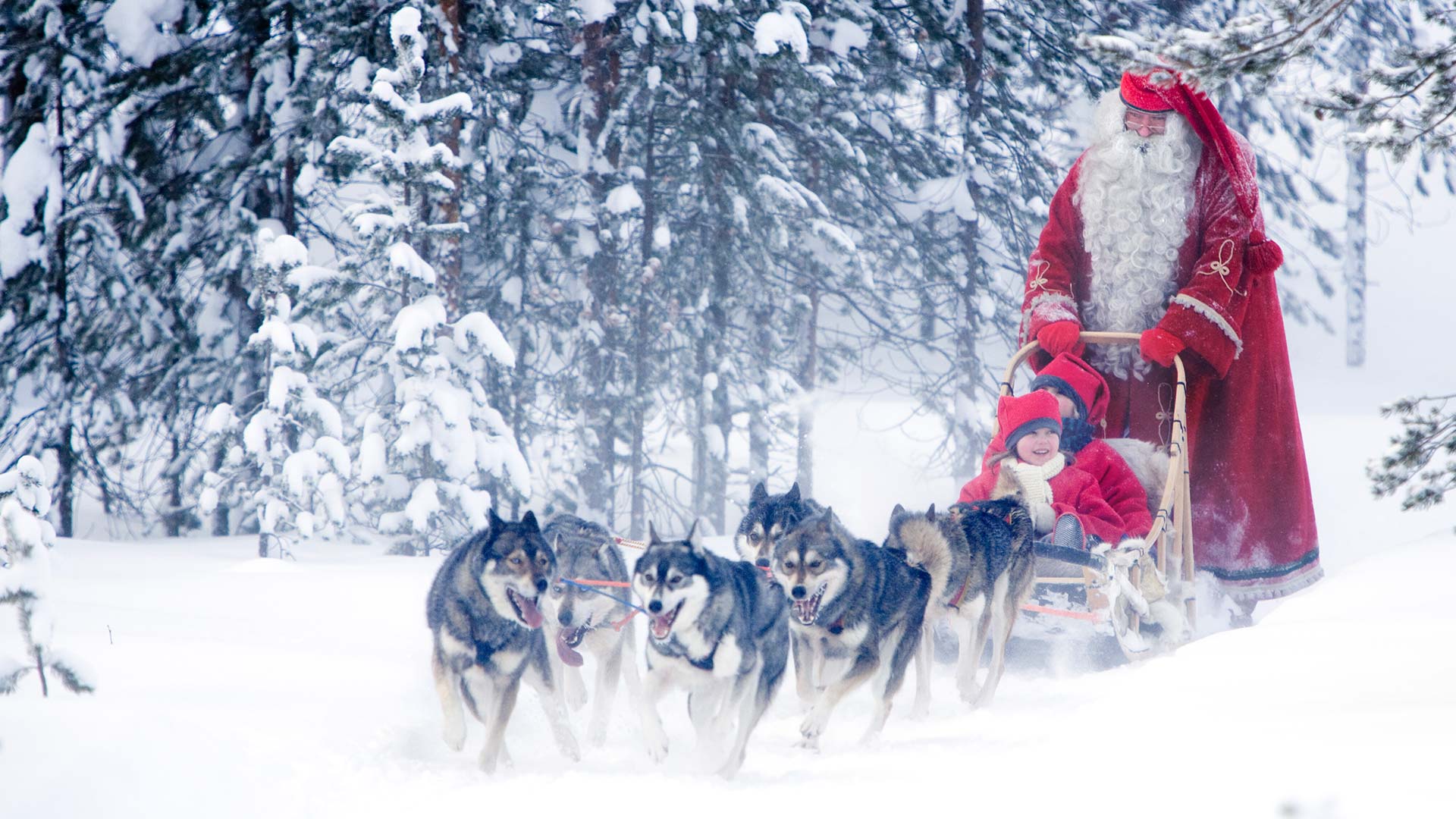 Christmas in this part of the world is beyond enchanting. Along with meeting the big man himself, if you embark on a tour of Lapland, you can enjoy some wintry attractions that only the Arctic can deliver. Think dog sledding, reindeer sledding, and snow shoeing.
How long should I stay in Lapland?
Typically, you'll want to spend around 3-4 nights for a trip like this to fully get to grips with all the things you can do here.
Spend Christmas in Lapland
For a Christmas-specific tour, you can meet reindeer, drink glögg, go dog sledding, enjoy a guided tour of a winter wildlife park, and gorge yourself on a special Christmas Eve feast, before heading off to Santa Claus' village.
Try the Arctic Snow Hotel
If you like the idea of staying in a wintry wonderland, you can visit the Arctic Snow Hotel in Rovaniemi instead and stay in one of the iconic glass igloos. Keep your fingers crossed: you'll be in with a chance to see the northern lights flicker overhead whilst you're all cozy in bed.
We're in the habit of making unforgettable travel experiences. Contact us if you want a holiday like never before.