What is England known for? Fascinating royal history, world-famous arts and literature, diverse cities – and a whole lot more. Visit England to see this ancient, beautiful, and surprising nation for yourself.
In this blog, you'll discover 10 fun facts about England to inspire your trip. Read on to learn all about this country, including its cuisine, cultural highlights and some amazing places to visit.
Before you get started, of all the England facts there's one that's crucial to know. England is one of 4 nations in the United Kingdom, alongside Scotland, Wales, and Northern Ireland. While these countries have many similarities, there's a lot that makes them unique!
---
---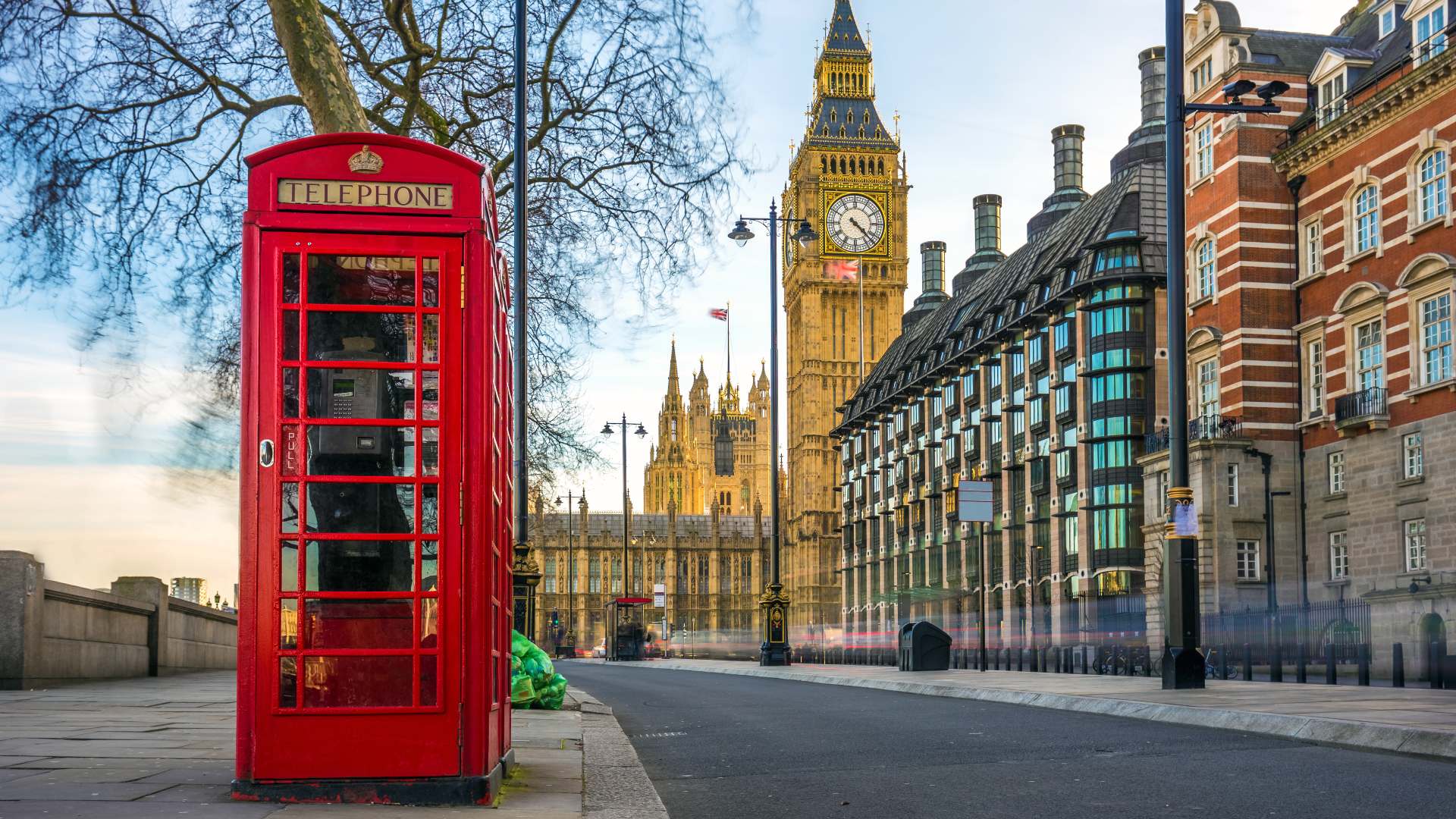 1. The Royal Family still leads the nation
If there's one thing you'll likely know about England and the United Kingdom, it's that the country has a monarch. At the moment, that's King Charles III. He has ruled the UK – plus 14 other Commonwealth nations – since Queen Elizabeth II passed away in 2022.
While you're unlikely to see the King himself on a trip to England, you can witness the extraordinary residences that the Royals call home. For example, in central London, visit the spectacular Buckingham Palace. Or leave the city for Windsor Castle, the oldest and largest occupied castle in the world.
Alternatively, check out the Tower of London to learn about the Royal Family's medieval history and see the dazzling Crown Jewels. It's a sprawling and atmospheric fort on the banks of the River Thames.
Good to know: While the King is the head of state, he doesn't make the rules in the UK. In fact, he's not actually allowed into the House of Commons, where politicians make decisions and set the laws.
---
---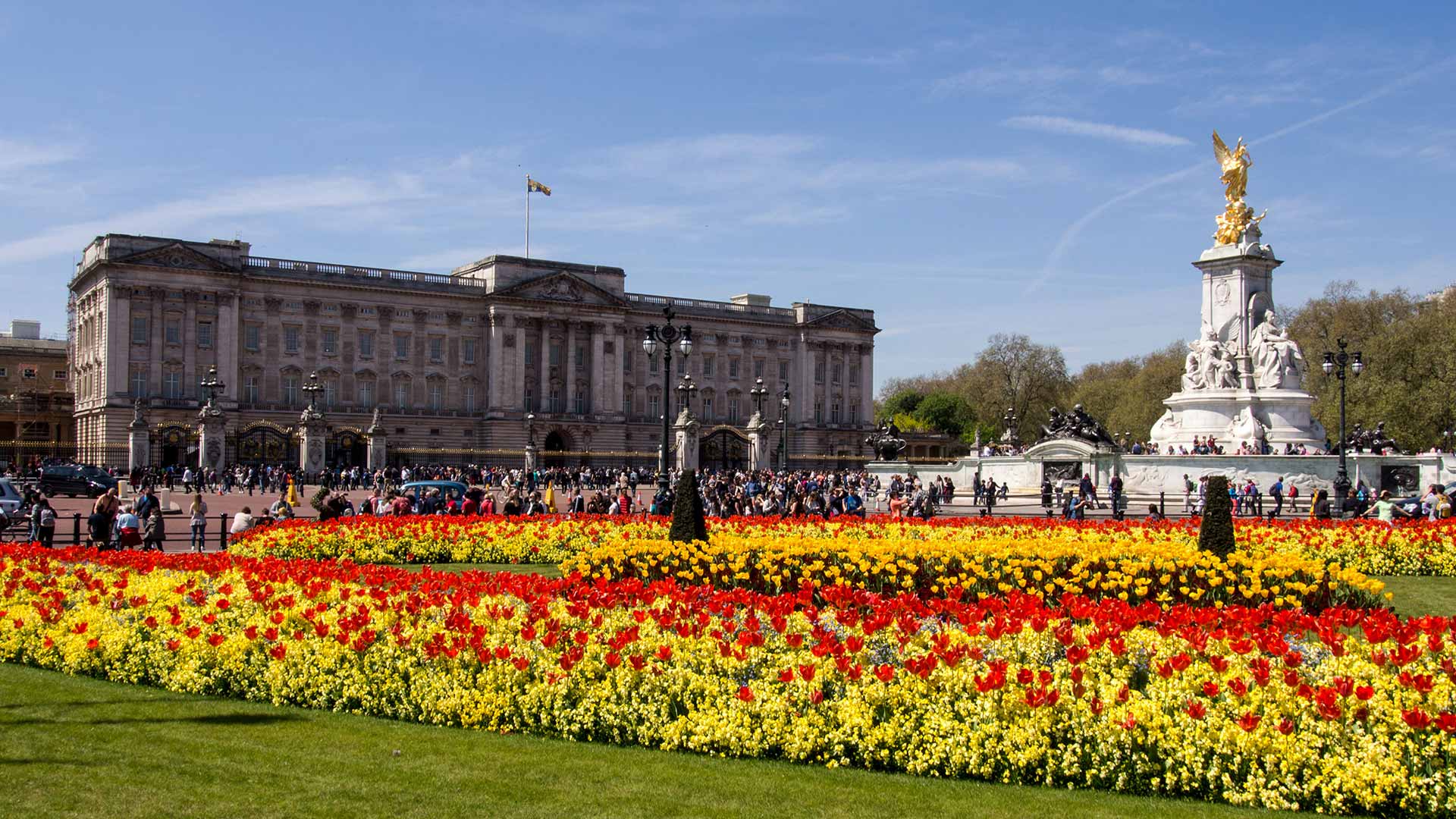 2. English heritage is ancient, diverse and completely fascinating
While they've played a central role in the country for centuries, English history is so much more than just the Royal Family. As you'll discover, a trip to England is a tour through time, packed with landmarks and stories dating back thousands of years.
For example, in the south of the country, you can see one of the oldest man-made structures ever built. Stonehenge is an imposing ring of standing stones that's over 5,000 years old, even outdating the Egyptian pyramids! You'll find this mind-boggling prehistoric monument outside the charming city of Salisbury.
There's a lot more history for you to dive into. England is famous for how its culture has been transformed by different powers over the centuries. Visit York, for instance, to learn about the Vikings, Anglo-Saxons and Normans, different civilisations who all shaped the country.
Before that, though, there were the Romans, who ruled southern England for nearly 400 years. In the UNESCO World Heritage city of Bath, delve into their legacy at the famous Roman Baths. Or visit the northern edge of the Roman Empire at Hadrian's Wall, which separated England from Scotland.
3. London is home to some of the best culture, museums and galleries on the planet
Bustling, beautiful and with breathtaking variety, London is one of the leading cultural destinations in the world. Your trip to England is not complete without a stay in the city of Big Ben and Tower Bridge, the UK's thrilling capital.
If it's culture you're after, start out at the British Museum, with its astonishing array of artefacts from across the world. And don't miss the National Gallery, one of the richest collections of art that exists anywhere.
If you prefer your culture on stage, the West End is where to go. See a show on Shaftesbury Avenue, for instance, or visit Covent Garden, the country's number-one destination for opera. Or dive into London's diverse live music scene, in pubs and venues across the city.
Good to know: London is home to the world's oldest underground passenger railway, now commonly called the Tube. The first route, the Metropolitan line, originally joined Paddington and Farringdon, but the network has been extended and updated a lot since 1863.
---
---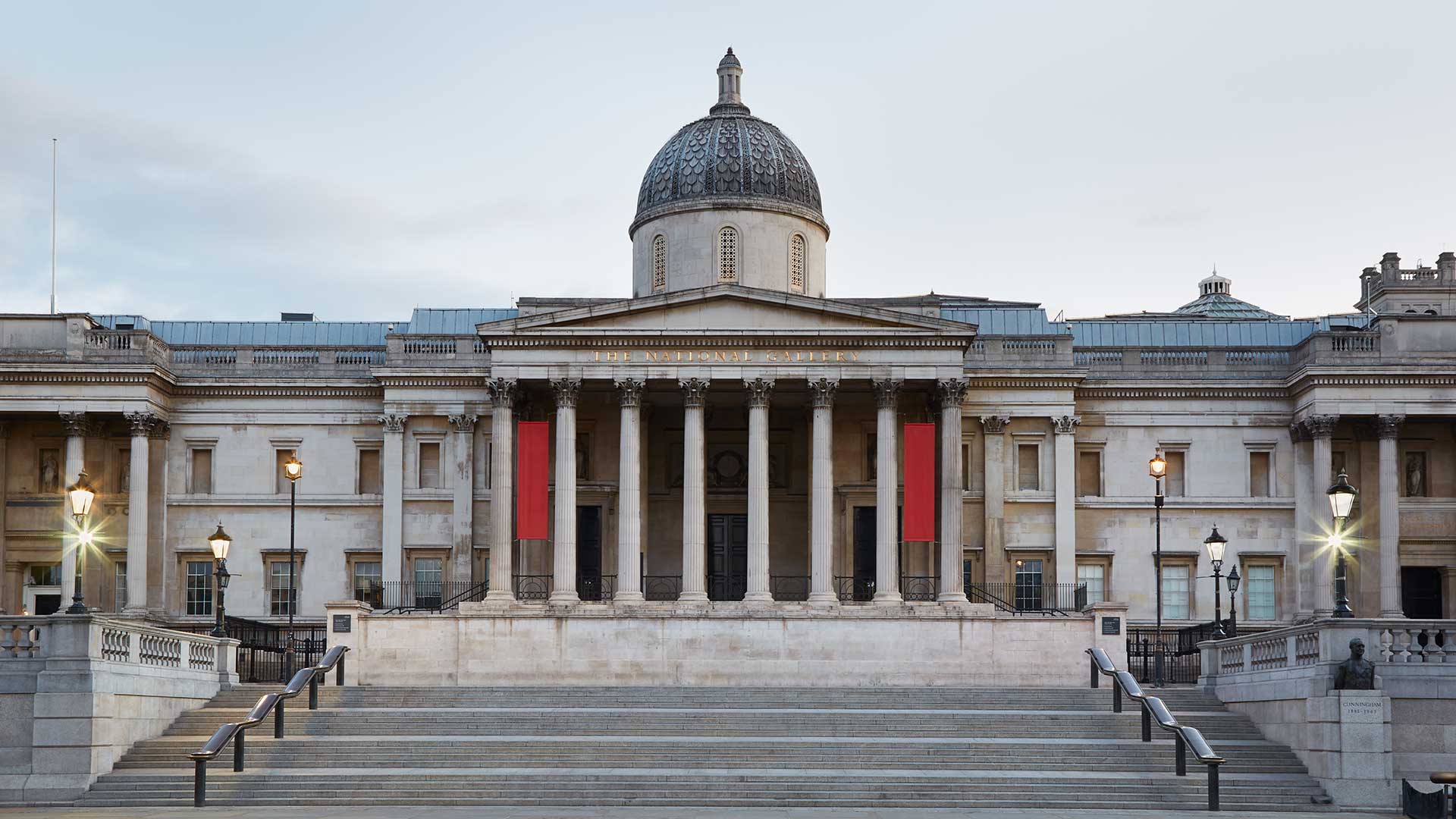 4. Its literary traditions are world-famous
There's no doubt that England has produced some of the best-known poets, novelists and playwrights in the world. Wherever your trip takes you across the country, you can explore the landscapes and ideas that inspired so many great works.
For example, travel to the Lake District in northwest England to delve into the home of the Romantic poets. Here, among sublime mountains and lakes, William Wordsworth wrote lyrics in praise of the natural world. Near Hawkshead, you can explore Beatrix Potter's cottage, Hill Top, surrounded by colourful gardens.
No literary buff should miss Oxford, where many writers, thinkers, poets and more have studied. You can visit the Bodleian Library, near the city centre, which holds over 13 million books, including medieval treasures.
Today, it's London that's at the heart of England's literary culture. Come to browse some of the largest bookshops in the world. Or walk in the footsteps of the likes of Charles Dickens, Mary Shelley, and Arthur Conan Doyle, the author of the Sherlock Holmes novels.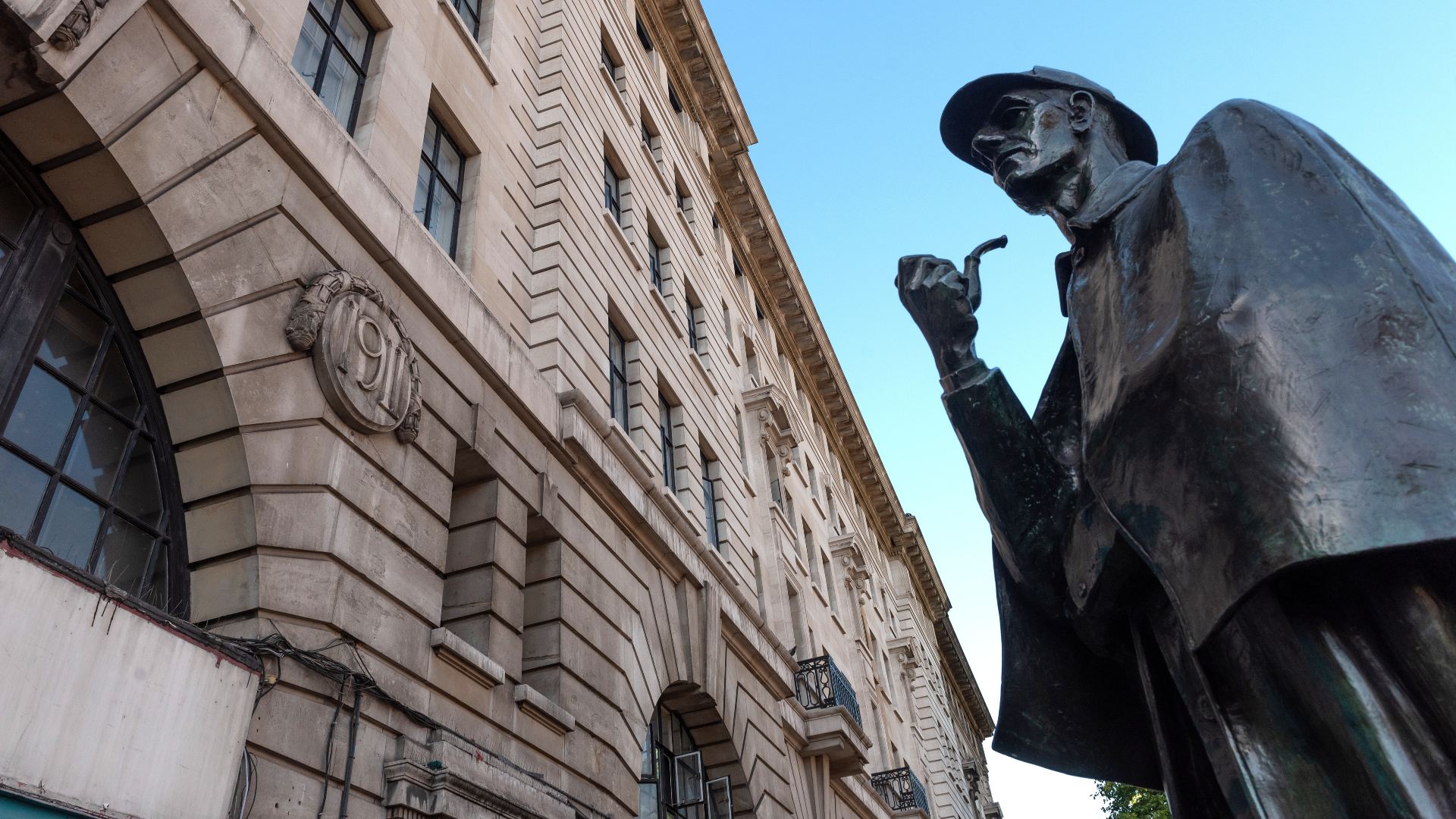 5. The English are proud of their iconic cuisine
English food may not be as renowned as the delicacies of other European countries, but there are plenty of delicious inventions to try. Tucking into some British classics is an absolute must on your visit.
Kick off the morning with a traditional "full English" breakfast, with bacon, sausage, eggs, baked beans and grilled tomatoes, or any combination of these. Admittedly, it can be a lot first thing! But it's a flavourful meal that will fuel your day of exploring.
Visit an authentic English pub for other pillars of English cuisine, like fish and chips and steak-and-ale pie. Or sample a traditional Sunday roast, with meat or veggie options alongside roast potatoes, Yorkshire puddings and gravy. These cosy eateries are perfect spots to sip a pint of local ale too.
Of course, don't miss out on afternoon tea. For this tradition, dainty sandwiches, cakes and scones are served up on tiered cake stands, while you enjoy drinking tea like the British. What's not to love?
Good to know: England has a strong claim to be the birthplace of sparkling wine. While you might have thought it was the French, historians have shown that it was probably invented by Christopher Merret in the 1660s.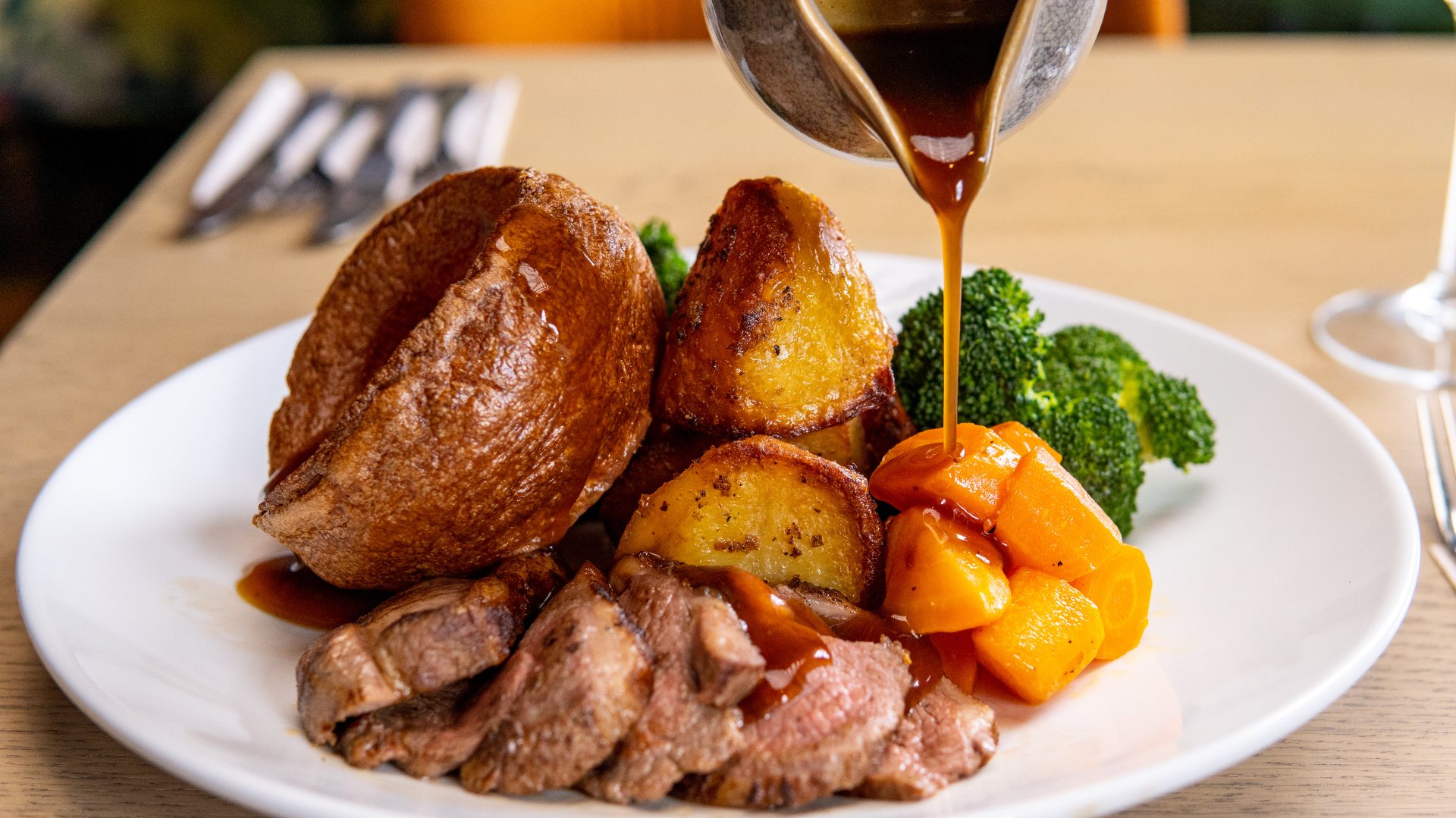 6. England's landscapes are beautifully diverse
England is traditionally described as the "green and pleasant land". Wherever you go across the varied landscape, it's easy to see how it lives up to that reputation.
For instance, along the south coast, witness the White Cliffs of Dover, enormous walls of chalk that can be seen from France. Or journey through the rolling hills and picturesque villages of the Cotswolds, close to the grand spa city of Bath.
Venture north to see some of England's most jaw-dropping natural drama. The Yorkshire Dales National Park, for example, is a region of peaceful hills and deep valleys, with quaint towns and villages. Don't miss the Lake District either, with England's highest mountains and famous lakes such as Windermere.
---
---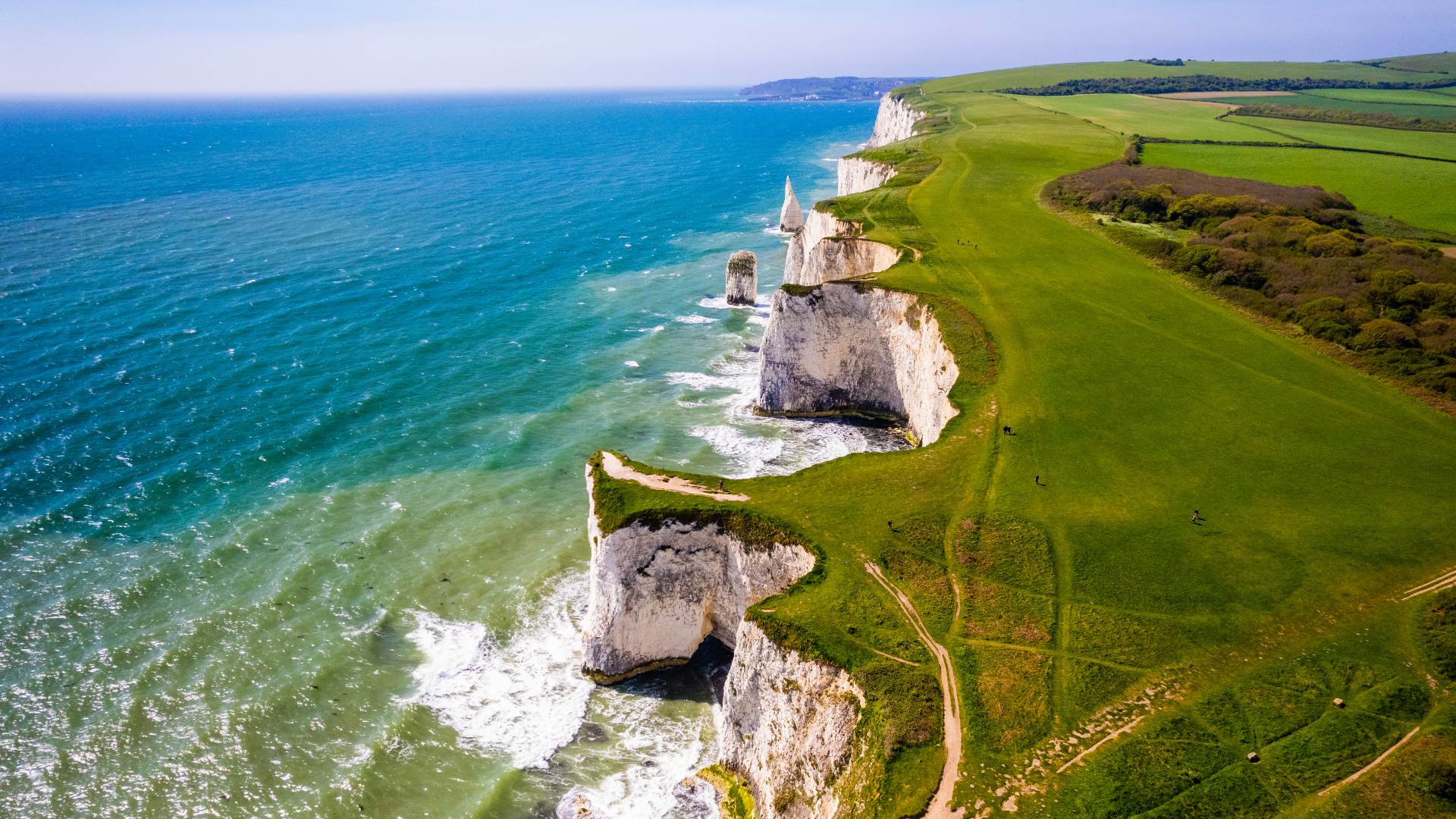 7. The country's Industrial Revolution changed the world
One of England's major historical events that changed the world forever was the Industrial Revolution. Back in the 18th century, factories popped up across the country, cities grew, and life was transformed beyond recognition.
Soon, these changes spread to mainland Europe and beyond, but England is where it all began. Today, you can see the very places where this global revolution was born, in cities like London, Manchester, and Liverpool.
For example, visit Manchester's Museum of Science and Industry to understand the story of the technologies that made this revolution possible. While you're here, make time to explore "the world's first industrial city" itself. Manchester is an exciting and youthful destination with a lively music scene.
Good to know: Besides the Industrial Revolution, many other technologies were invented in England. For example, in 1989, Sir Tim Berners-Lee created the World Wide Web, which has changed life as we know it.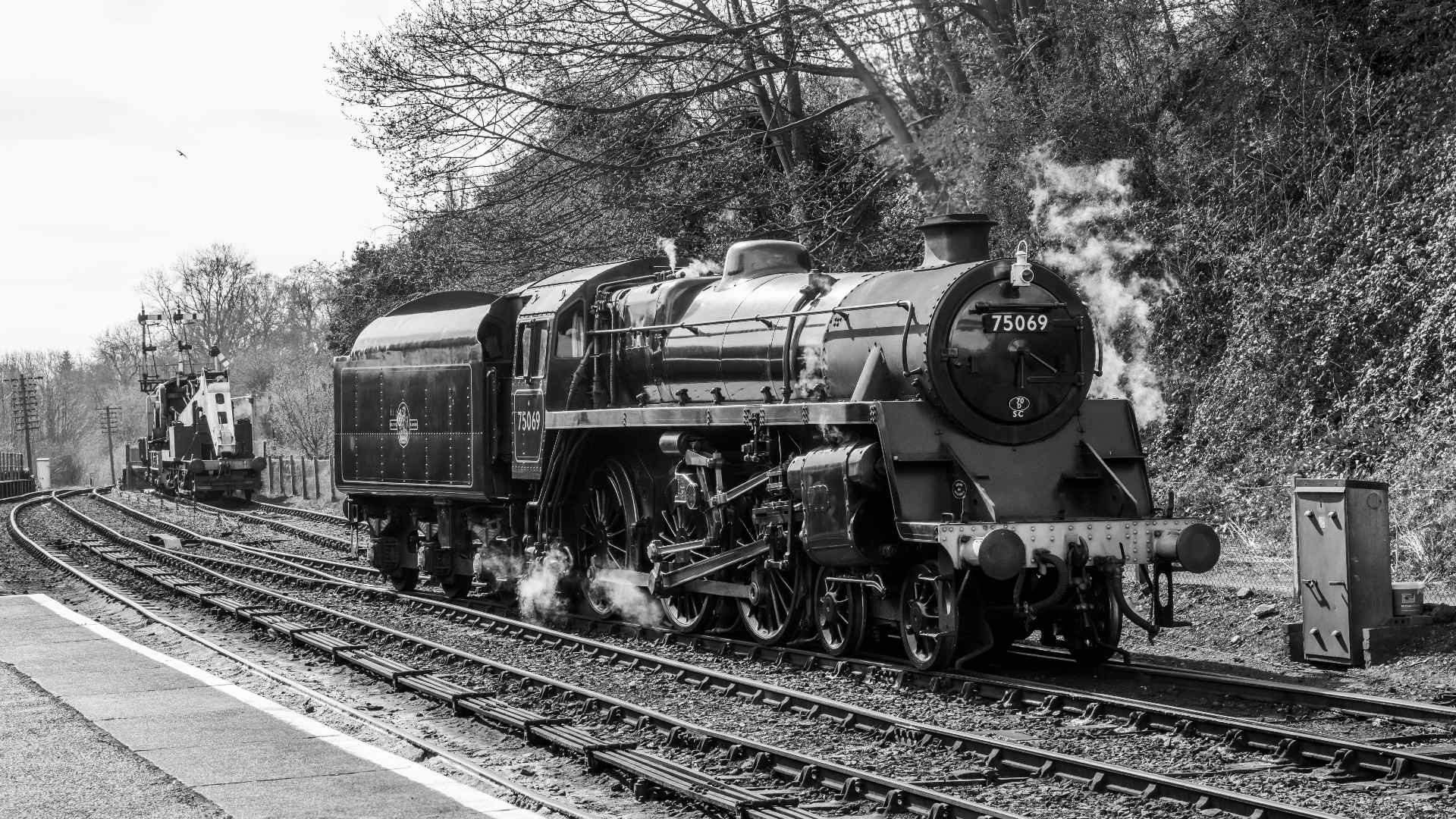 8. Many popular sports were invented in England
The English love their sport – so much so that they've created many of the most popular games in the world today. If you're a sports fan yourself, it's well worth your time to catch a match or two.
Football (or "soccer") is the biggest sport in the UK, and teams like Manchester United and Chelsea are household names across the planet. But maybe you didn't know that the English claim to have invented this iconic game, way back in the 1800s.
The nation's sporting passion doesn't stop there. In fact, there's a good chance the English had a role in designing your favourite activity. Tennis, cricket, rugby, badminton, golf, baseball and hockey all originated in the UK. And, although there are few major peaks here, many pioneering mountaineers were English too.
Head to one of the many stadiums across the country to watch the sport of your choice. Or catch a game in a local pub.
---
---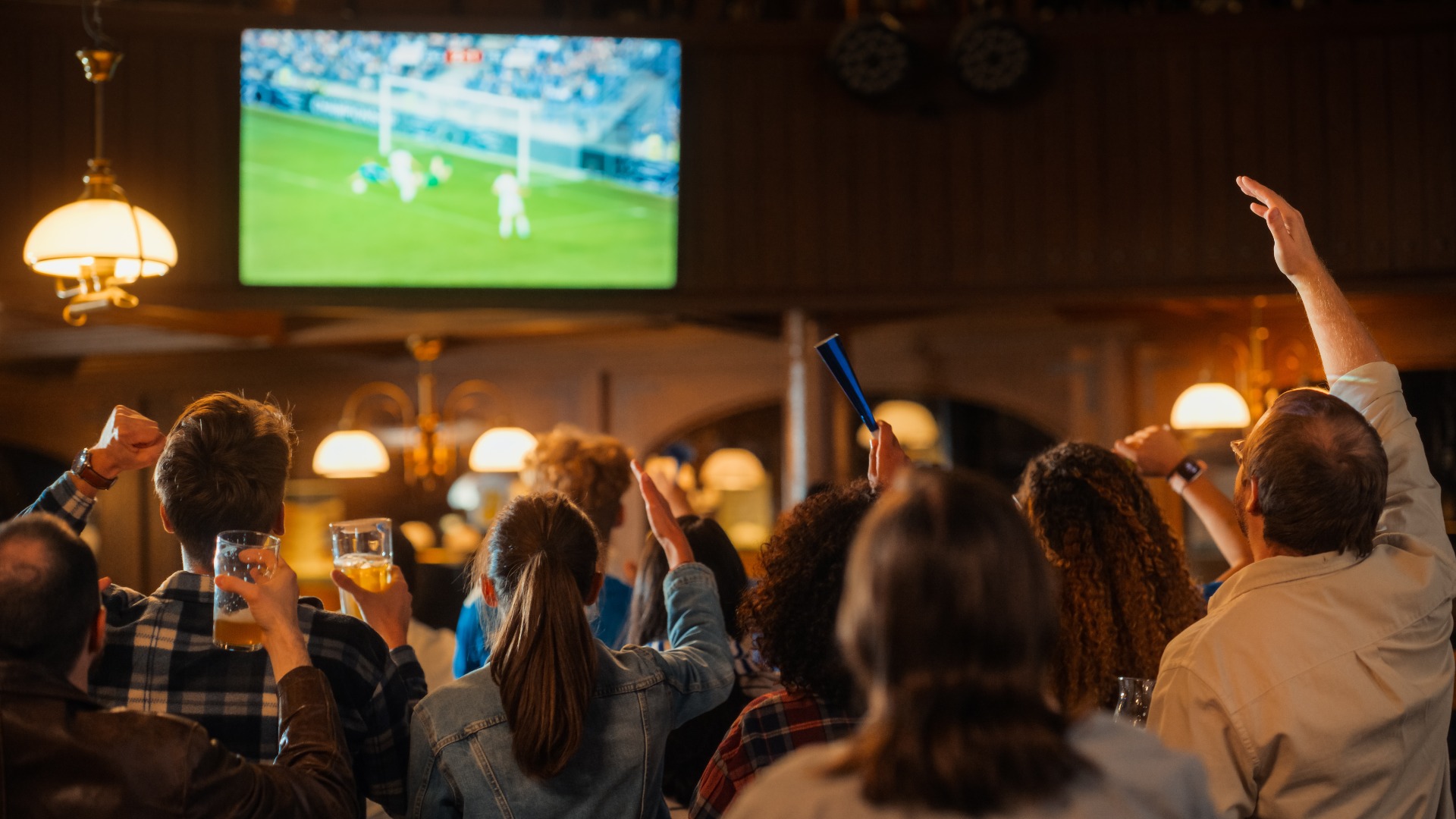 9. English TV and films are international favourites
When visiting England, the truth is that you may well have seen some of it already. Many films and TV series were shot and produced in iconic locations across the UK. Yet there's nothing like seeing these places for yourself in real life.
Where to start? You could head to Oxford to see many filming locations from Harry Potter. For instance, much of Christ Church College, New College and the Bodleian Library might be familiar as different parts of Hogwarts.
Alternatively, if you're a fan of Bridgerton, Bath will be a top destination, with its Georgian terraces, tea rooms and elegant crescents. You may well recognise the city from other films too, including Persuasion, The Duchess and Les Miserables.
Of course, if you've watched The Crown – the epic drama tracing the history of the Royal Family – you can find its shooting locations across the country.
---
---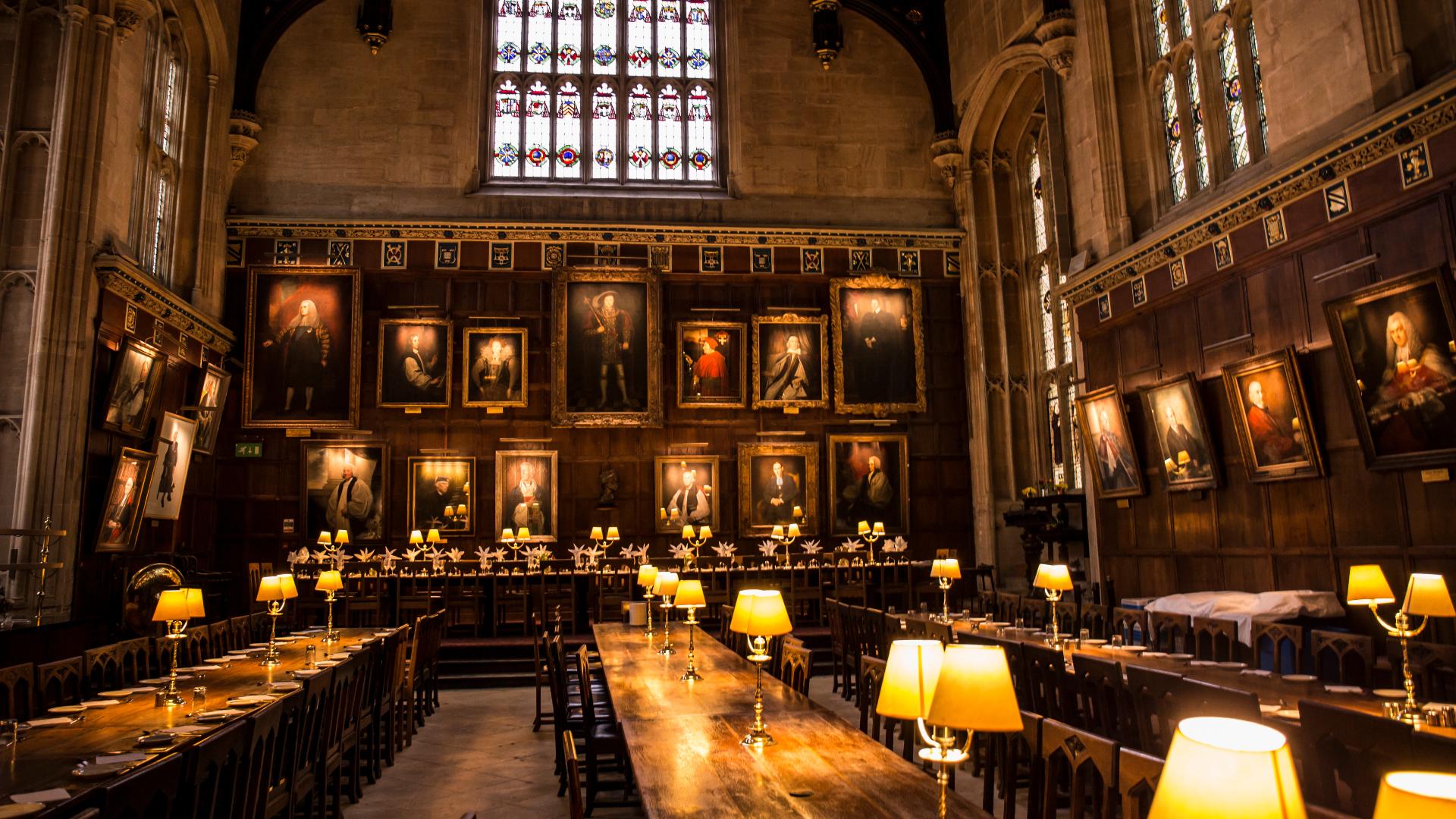 10. English legends and folk tales still capture the world's imagination
Just like its literature and history, England's many folk tales and legends have captivated the world. You can explore these enchanting stories while you're here.
For example, one legendary Englishman is Robin Hood. The stories say he was an outlaw who "stole from the rich to give to the poor". Visit Sherwood Forest, in Nottinghamshire, to see where he's said to have lived with his "merry men" many centuries ago.
Alternatively, follow in the footsteps of King Arthur, the medieval king associated with characters such as Lancelot and Merlin. He too is a figure of myth, but you can visit Winchester to discover what's said to be his Round Table.
---
---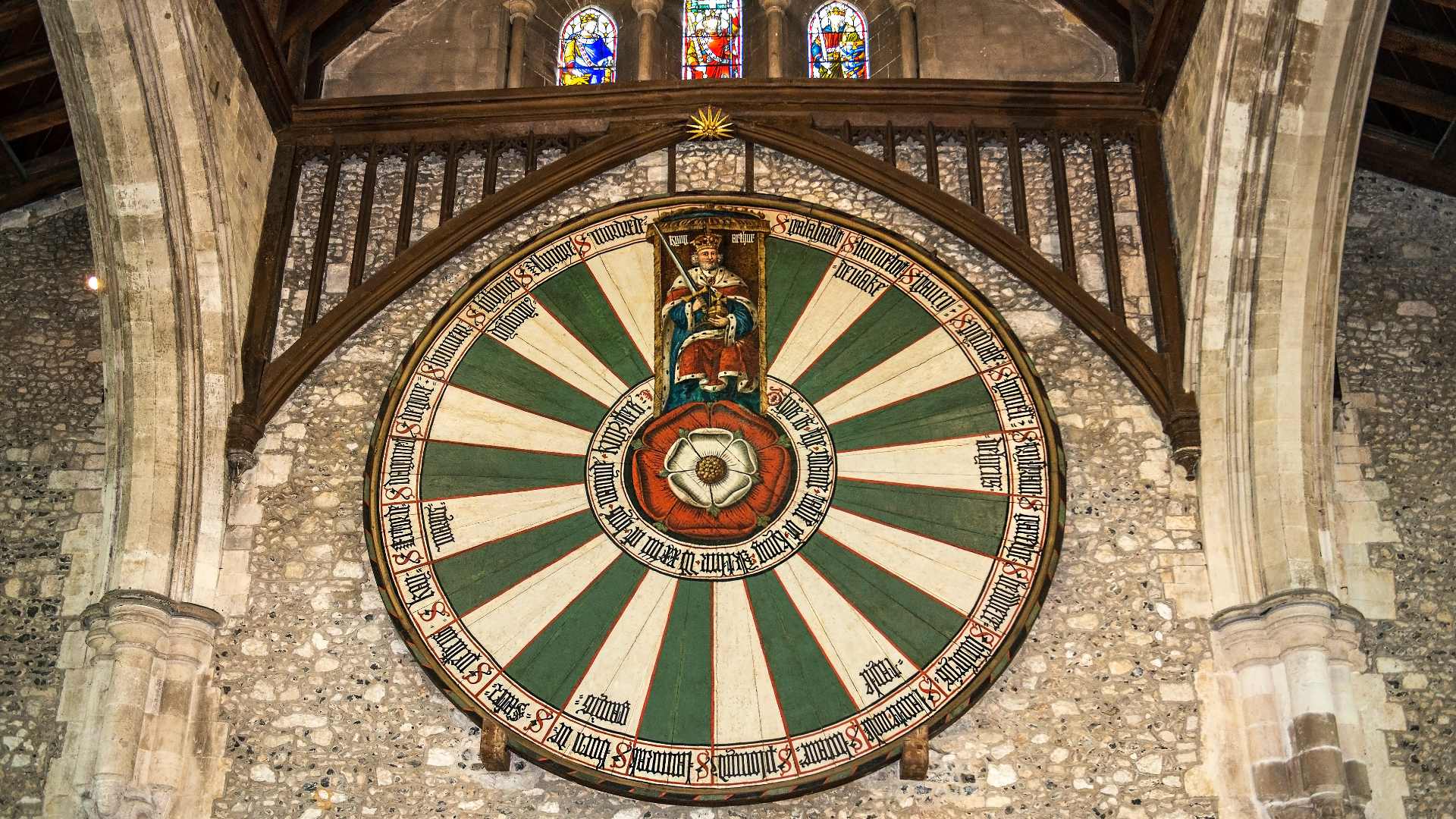 Explore England with Nordic Visitor
Now you know these interesting facts about England, it's time to discover this fascinating nation for yourself.
Book a tour of England, Scotland and Wales with Nordic Visitor and we'll make your trip easy. Our travel experts will book your accommodation, plan your itinerary with you, and arrange local transport. Plus, they'll give you insider tips and advice to make your journey extra special.
You're in control of how you want to travel. For example, if you'd like to get insights from a local guide throughout your journey, choose a guided group tour. Alternatively, if you'd prefer the freedom of travelling at your own pace, a self-drive trip is for you.
Discover England for yourself with Nordic Visitor. Contact us to start planning your trip.