Imagine a time before scientific reasoning could explain the sudden shifts in Scotland's fickle weather. Not to mention the strange land formations, ancient standing stone circles, and otherworldly scenery.
You'll start to understand how Scottish mythology emerged. Coupled with the Scots' famous knack for storytelling, these Celtic myths and legends have been carried down through generations and live on for visitors to experience today.
To tour Scotland and her storybook landscapes is to believe in the supernatural yourself. Below are just a few examples of the mythical creatures you might hear about – or encounter, perhaps – in the most mystical places in Scotland.
---
---
1. Unicorns
Unicorns are having a moment these days. But look beyond the novelty shops, and you'll see it's not just a childhood toy or whimsical fancy-dress costume. The unicorn is, in fact, Scotland's national animal. If you can call it an animal.
Written depictions of unicorns go all the way back to ancient Babylonians and Celts. By the 12th century, the unicorn came to be associated with nobility and power in Scotland. Eventually it became a symbol of Scotland's freedom-loving spirit and its hauntingly beautiful, wild nature.
You can see the unicorn wrapped in gold chains on the royal coats of arms of both Scotland and the United Kingdom. One interpretation of this is that the Scottish kings were so powerful, they could master the strongest beast of all.
When you look at Scotland's majestic landscapes and turbulent history, it's clear there's no better creature to represent this untamed land and its people.
---
---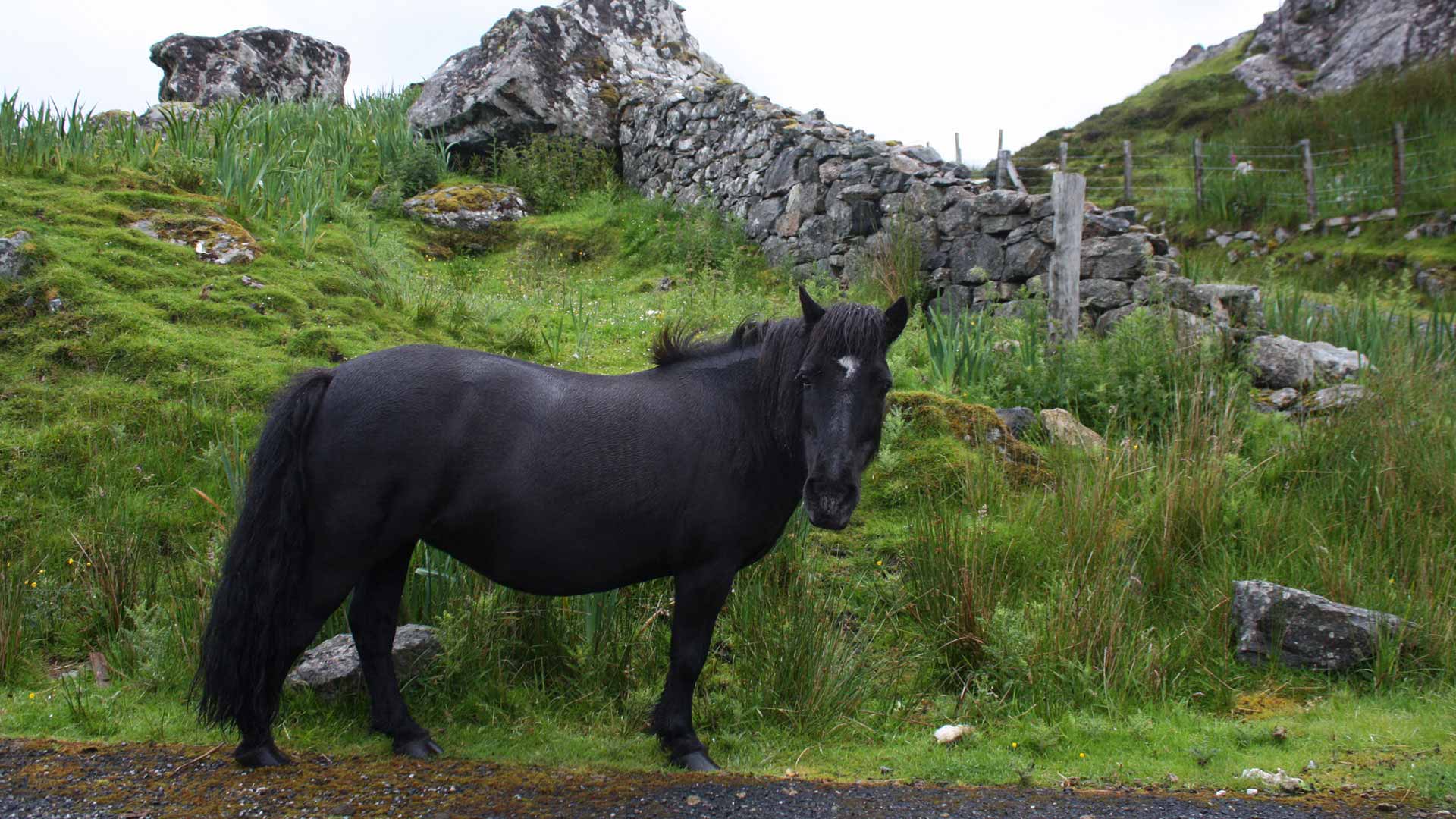 Where might you find unicorns in Scotland?
Isle of Skye
If ever a unicorn would prance, it would be on this mist-shrouded, mountainous island. Skye is undoubtedly one of the most magical places to visit in Scotland.
Eilean Donan Castle
Visit the 13th-century Eilean Donan Castle, enthroned on an island between two lochs. Just try to not imagine a majestic white steed galloping down the stony bridge. You can't.
The Northern Highlands
A land so wild, unicorns are far from the only magic lurking here. Drive the North Coast 500 route and you'll see.
Edinburgh
Keep an eye out for the unicorn figure at historic sites in the Scottish capital, including Holyrood Palace and Edinburgh Castle.
---
---
2. Kelpies
Have you ever heard of a "kelpie"? In Scottish folklore, kelpies are shape-shifting, horse-like water spirits said to have the strength of 100 horses. You might see them lurking by Scotland's lochs and rivers. Careful though. Contrary to unicorns, kelpies possess a dark and dangerous nature.
Down by the water, a kelpie might trick you into riding on its back. But beware of this water horse with its dripping wet mane. Anyone who falls for its cries is whisked away into the watery depths by this treacherous mythological figure.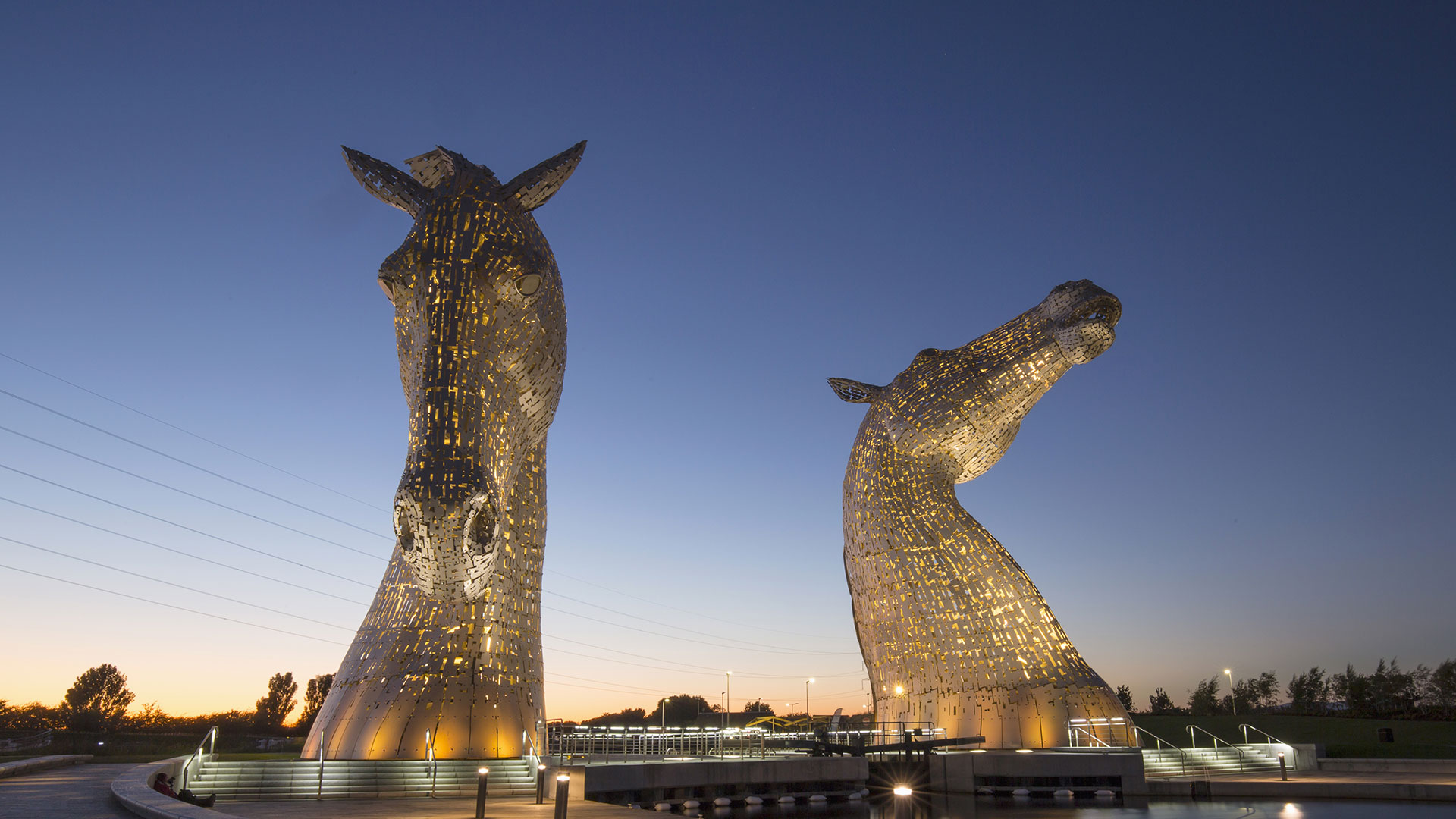 Where might you find kelpies in Scotland?
Loch Coruisk
Rumoured to be the home of these supernatural creatures is Loch Coruisk, a freshwater loch at the foot of the Black Cuillin range on the Isle of Skye.
This lake has been the subject of many Scottish writers and painters over the years. Today you can even go in search of the kelpies on a 45-minute boat tour from the village of Elgol.
The Helix
For a fantastic photo opportunity, you cannot miss The Kelpies, two giant steel horse head statues near the city of Falkirk.
Standing nearly 100 feet (30 metres) high over the Forth & Clyde Canal, these are the largest pair of equine sculptures in the world. The Kelpies are located in the park at The Helix, though you'll easily spot the massive figures while driving along the M9 motorway.
---
---
3. Nessie
You might already know about the legendary Loch Ness Monster. Nessie, the "water beast", was first chronicled in the 5th century by an Irish monk, St Columba, but came to the world's attention in 1933.
That year a Scottish newspaper reported that a visitor from London had sighted a prehistoric, dragon-like animal bobbing in Loch Ness. Some months later the first photograph claiming to depict Nessie was published.
While many dismiss the legend, consider that Loch Ness is the second deepest body of water in Scotland. It contains more fresh water than all the lakes of England and Wales combined, which seems like plenty of room for a giant monster.
Could Nessie have descended from a species of dinosaur? Decide for yourself by visiting the lakeside exhibition centre, whose Loch Ness Project explores this famous monster mythology.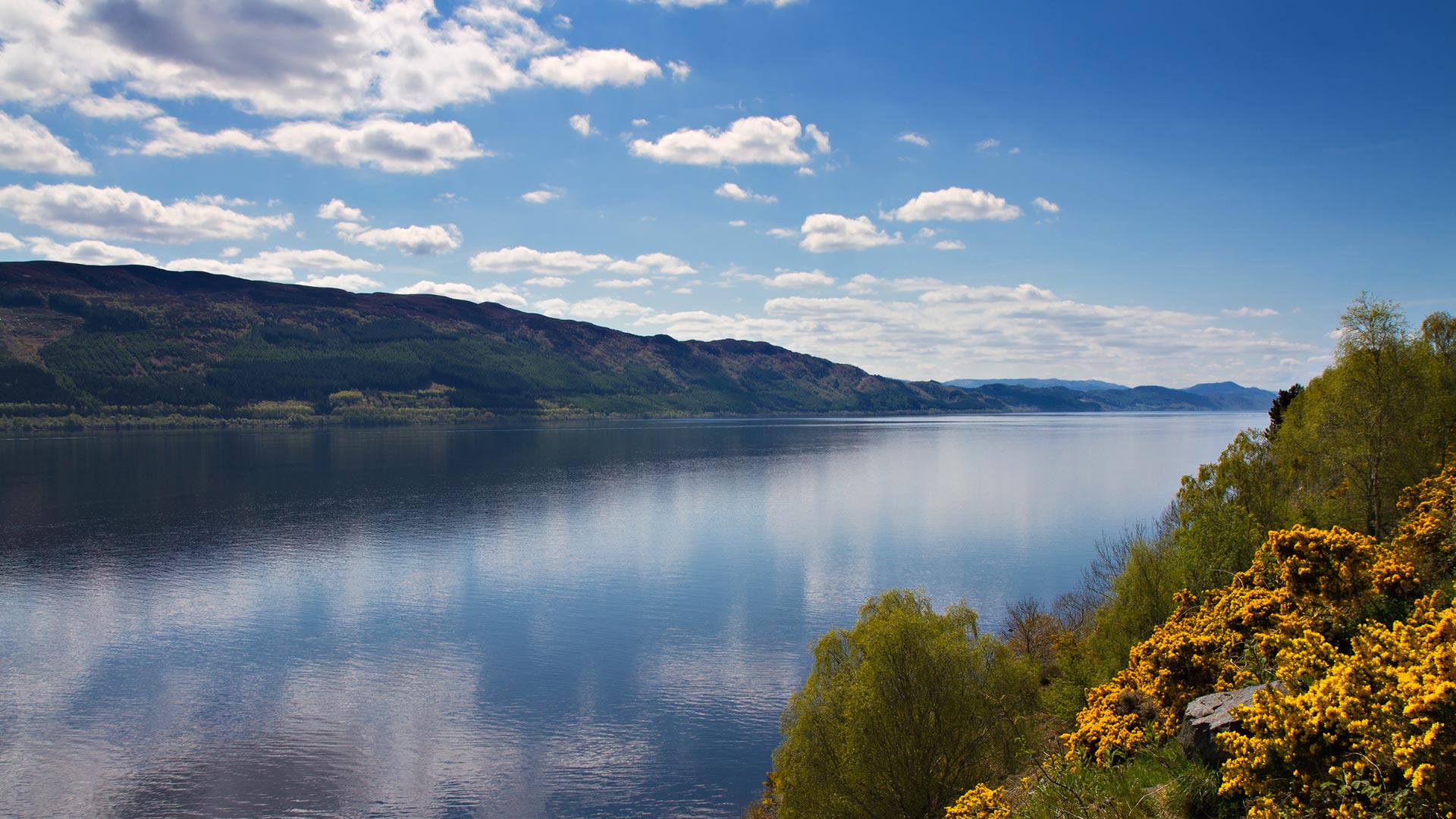 Where might you find Nessie in Scotland?
Loch Ness
If this huge water beast exists, there's only one place you would find it: Loch Ness! Discover this mystical loch, situated southwest from Inverness in the Scottish Highlands.
---
---
4. Fairies
If you've followed the TV series Outlander, then you probably know that Highlanders had many superstitions surrounding fairies.
According to Scottish folklore, these "faeries" or "little people" come in different forms and have different temperaments. They can be friendly to you or unleash their wrath if you do not respect their wishes.
You could be blessed with good luck if you are kind to the Sidhe fairies. But avoid visiting the deep, dark woods at night. Otherwise you might be punished by the Ghillie Dhu – the "dark-haired lad" in Scottish Gaelic. He won't like it much if you encroach on his forest home.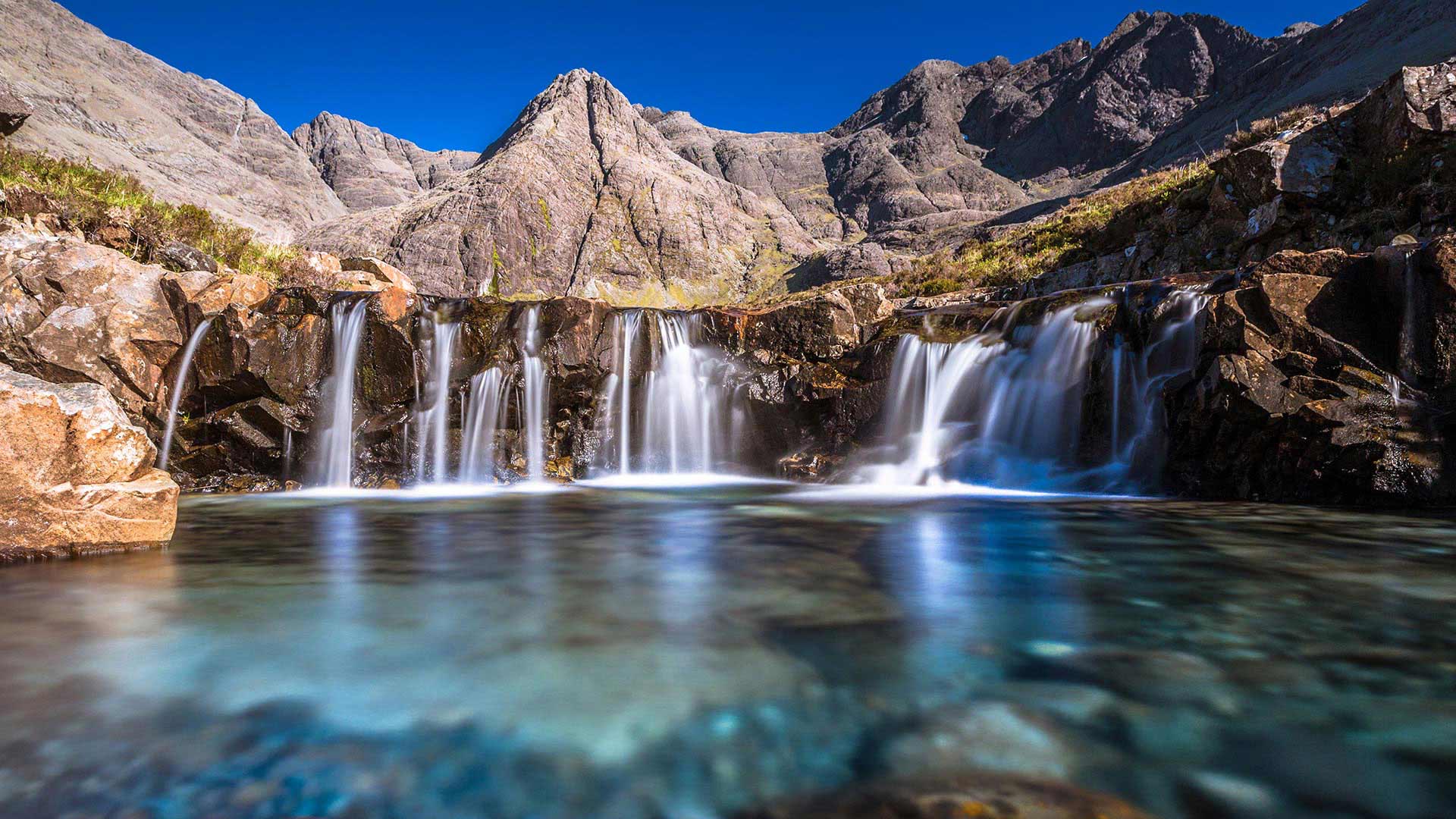 Where might you find fairies in Scotland?
Fairy Glen
Wander the mythical valley that is the Fairy Glen on the Isle of Skye, and you may stumble upon some of the Sidhe faeries.
Fairy Pools
The Fairy Pools are another place associated with "the little people" on the Isle of Skye. Find them at Glenbrittle, in the shadow of the Black Cuillin mountains.
---
---
5. Selkies
Head to the northern coasts and islands of Scotland and you might be lucky enough to spot a seal swimming in the sea. But careful not to get too close, as legend has it that these are shape-shifting creatures with great seductive powers.
Selkies are mythical beings that change from seals to human forms when they are on dry land. You're most likely to catch sight of them around the islands of Orkney and Shetland. They are said to be devastatingly beautiful and will charm you into falling hopelessly in love with them.
Keep your distance otherwise you might find yourself horribly heartbroken when you leave Scotland!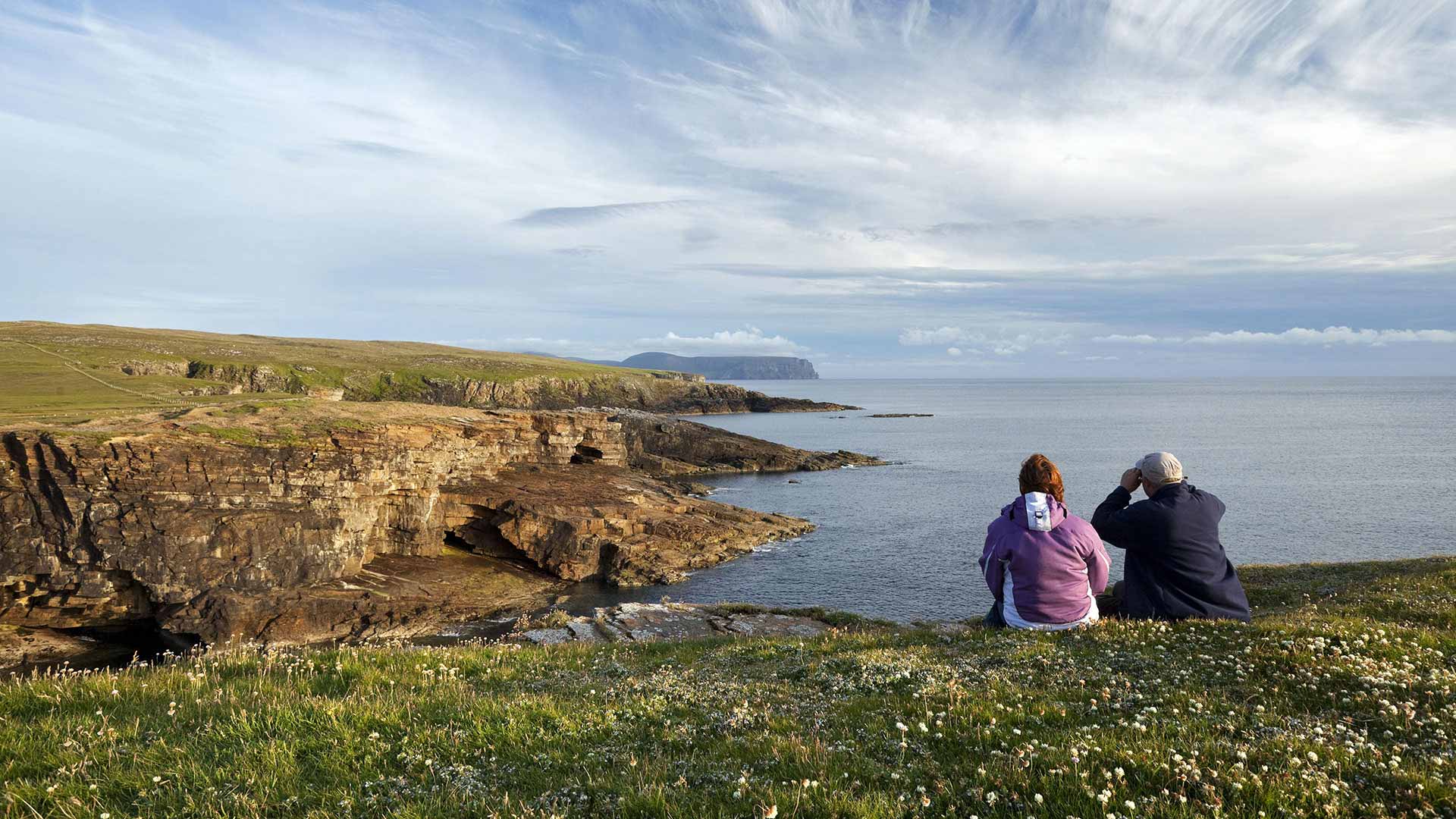 Where might you find selkies in Scotland?
Orkney Islands
Take the ferry to the Orkney Isles and be on the lookout for seals and selkies frolicking in the water.
Shetland Islands
You could continue your journey by travelling further north to the Shetland Isles. Rumour has it that selkies dwell here too.
---
---
6. Blue men of the Minch
Selkies aren't the only supernatural beings lurking beneath the sea. Venture to the beautiful Isle of Lewis, in the Outer Hebrides, to learn about the legend of the blue-skinned men. The myth is that these blue men of the Minch like to stir up a storm – quite literally.
In the past, winter storms would've been very frightening for sailors trying to make the crossing between the Scottish mainland and Isle of Lewis. Local folk feared that the blue men – or storm kelpies – would take advantage of this to bring sailors and boats down with them.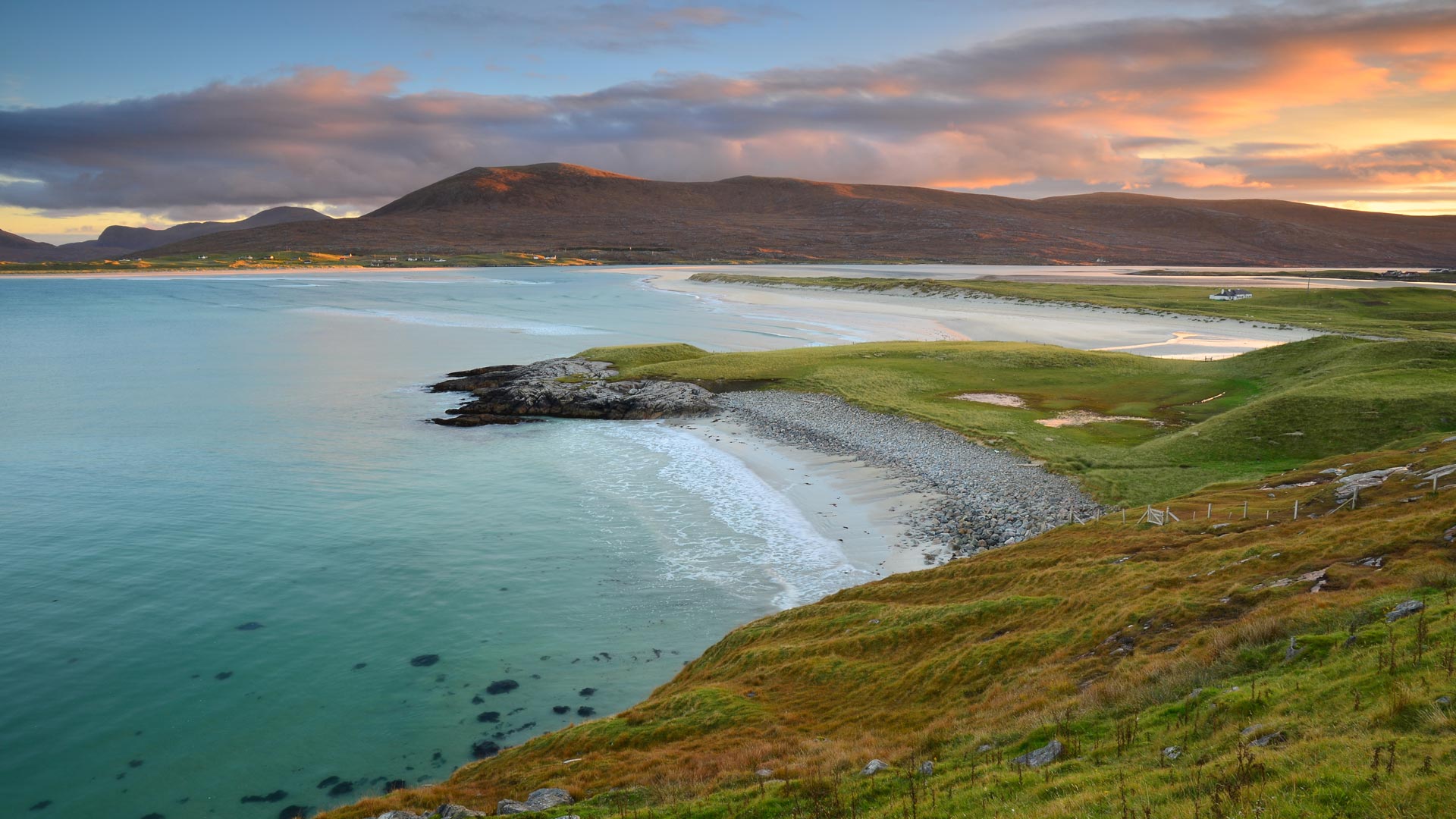 Where might you find the blue men in Scotland?
Isle of Lewis
Thankfully, journeying to the Isle of Lewis is safe today thanks to the CalMac ferry crossing. When you get there, you're rewarded with some of the most beautiful beaches in Scotland (and the UK), as well as a famous Neolithic site: the Calanais Standing Stones.
This stone circle is also shrouded in myth. It is said that the large stones were once giants that were punished for refusing to convert to Christianity.
---
---
7. Ghosts
You'll get goosebumps just about everywhere in Scotland, with its hauntingly beautiful cemeteries and ancient castle ruins. If you love ghost stories, there's plenty in store for you here. You'll hear many a tale of spectres and ghouls in Scotland.
The Green Lady
Visit Crathes Castle, located between Aberdeen and Cairngorms National Park, to learn about the Green Lady. You might see her ghostly form cradling an infant child as you wander through this 16th-century castle.
Bluidy Mackenzie
See if you encounter some spectres as you walk through the Old Town in Edinburgh after dark. Navigate the medieval streets and enter the Greyfriars Kirkyard, said to be haunted by the ghost of Sir George Mackenzie.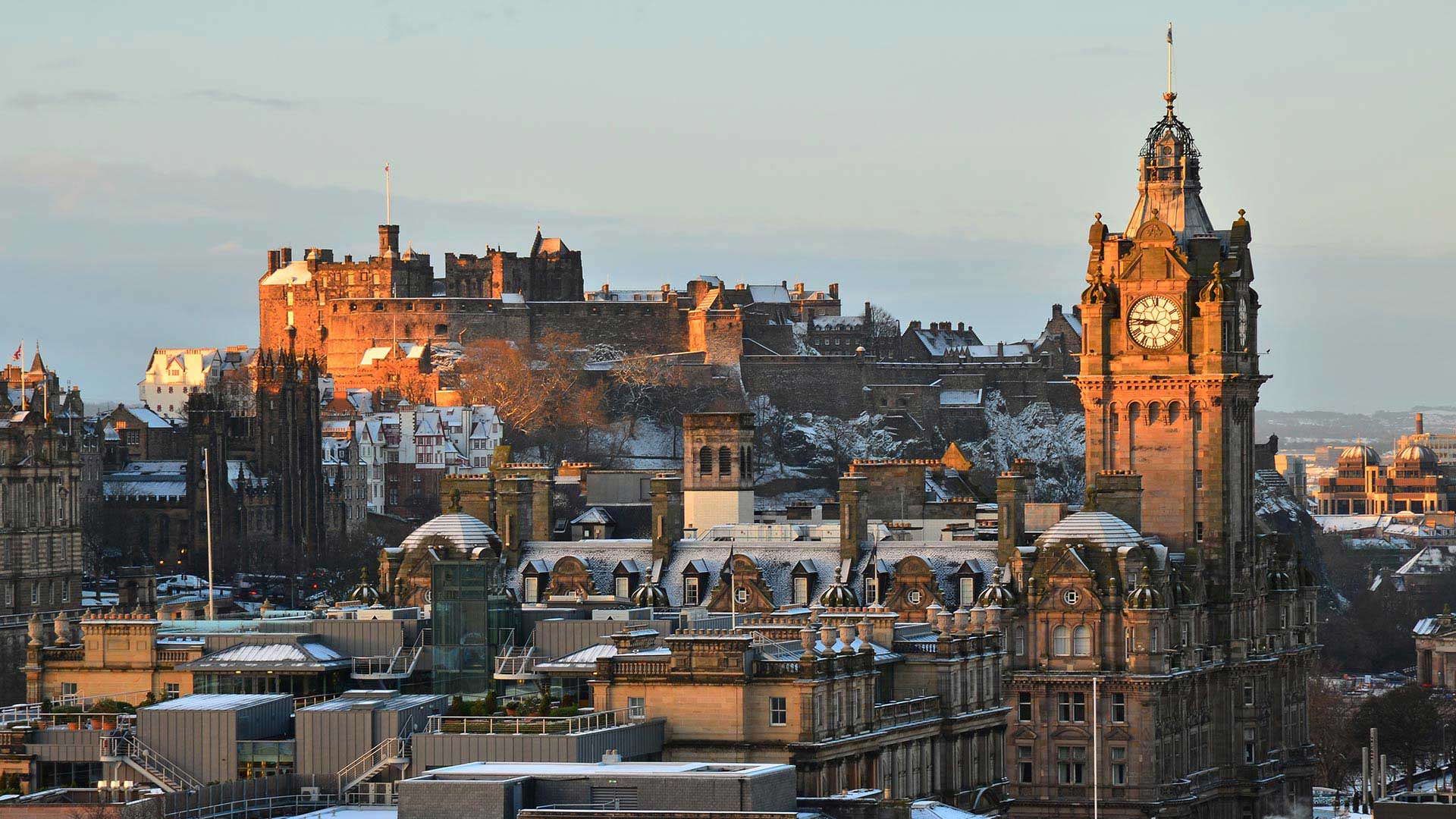 Wee Annie
Did you know that Edinburgh has a subterranean world too? The South Bridge Vaults is a network of chambers and alleys that was closed off for centuries.
Today you can descend into this "Underground City" and learn about its eerie past. You might feel a tugging on your clothes – that'll be Wee Annie, the ghost of a girl who wanders hopelessly in the darkness.
The Headless Drummer
Edinburgh has more ghost stories up its sleeve for you. There are thought to be many phantom spirits trapped in Edinburgh Castle, including the Headless Drummer.
Listen out for the sound of a distant drumming as you wander through the ancient walls of this iconic castle. That's the drummer boy making his presence known to you. Many believe that he's been haunting this fortress ever since Oliver Cromwell, an English general and statesman, invaded it in 1650.
---
---
Whether or not you believe in Scottish myths, the landscapes and historical sites of Scotland are bewitching to behold. You could delve deeper into Scottish mythology on a trip personalised to your interests. Explore on a small group tour, with a private guide, or on your own self-drive adventure.
Get in touch with the friendly Scotland travel experts at Nordic Visitor and they'll craft your tailor-made itinerary.