If you're dreaming of an unforgettable getaway, look no further than the UK. With serene nature, endless historic sites and towns packed with charm, you'll find plenty of things to do in the UK.
For a region that's small in size, there's a huge amount to see and do here. Made up of England, Scotland, Wales and Northern Ireland, each nation is a treasure trove of things to include in your itinerary.
Dive into this round-up of the best ways to spend your time in the United Kingdom. You'll discover what vibrant cities to visit, which national parks to explore, and so much more.
---
---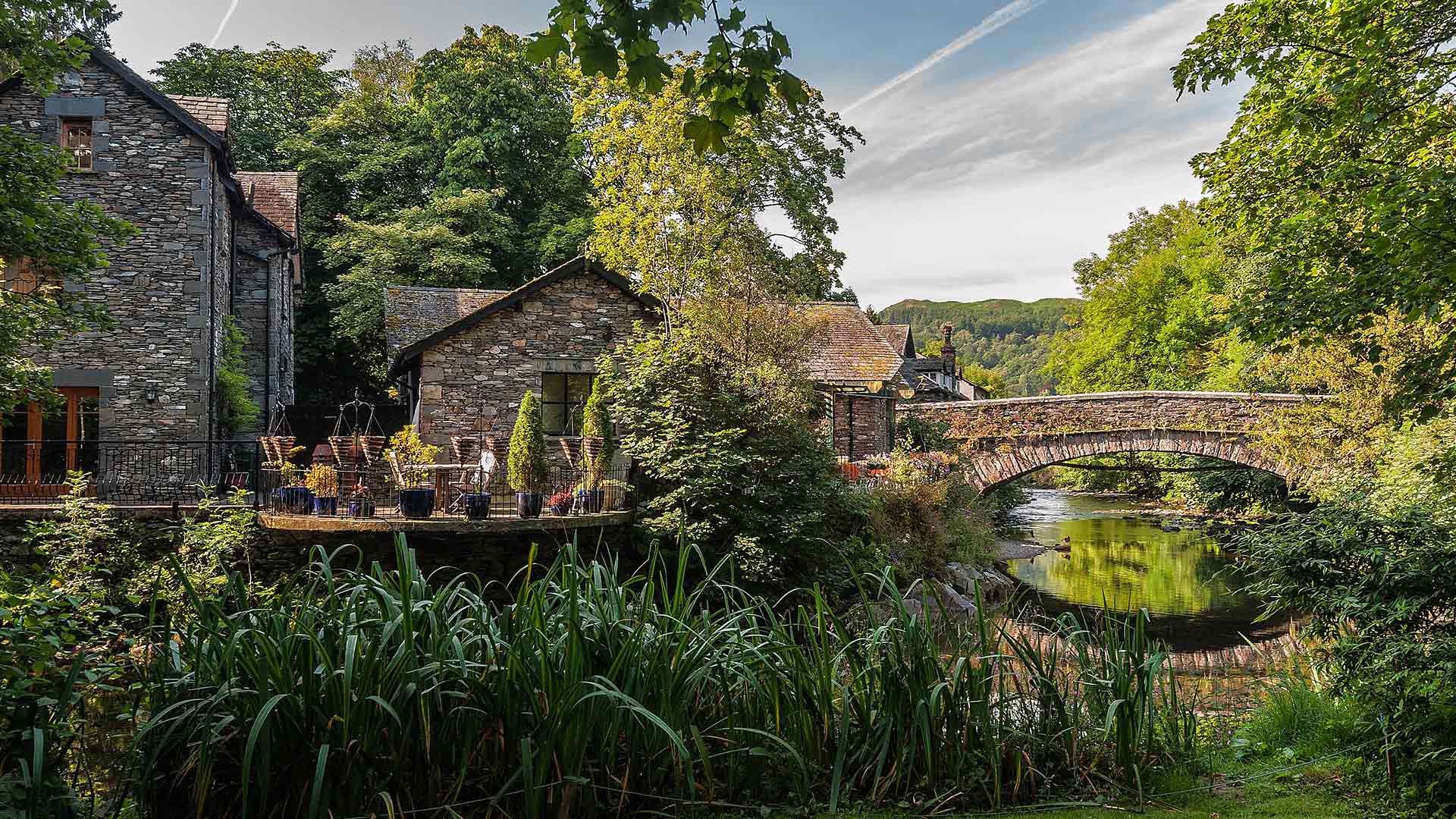 1. Follow in the footsteps of royalty at British castles
When you think about what to see in the UK, castles might be the first thing that springs to mind. Wherever you are, you can lose yourself in history by stepping into one of the 4,000 dramatic fortresses and grand estates across the 4 nations.
Many of these castles have been preserved by charities like the National Trust, meaning you can tour them today. At these protected places, you'll usually find educational displays, immersive museums and sometimes the option for guided tours.
Whether you enjoy admiring the lavish properties or want to delve into the stories of their pasts, you'll find something to intrigue you here. These are just some of the UK's must-see castles:
Windsor Castle
Set foot in the oldest and largest inhabited castle in the world, located just an hour outside of London. Members of the British Royal Family have lived in Windsor Castle for the last 1,000 years. Nowadays, it's the official residence of King Charles III.
Take a tour of the plush state apartments, dazzling artwork, and immaculate grounds. You might even recognise the chapel here as the place where Prince Harry and Meghan Markle got married. It's also where many royals have been laid to rest, like Queen Elizabeth II in 2022.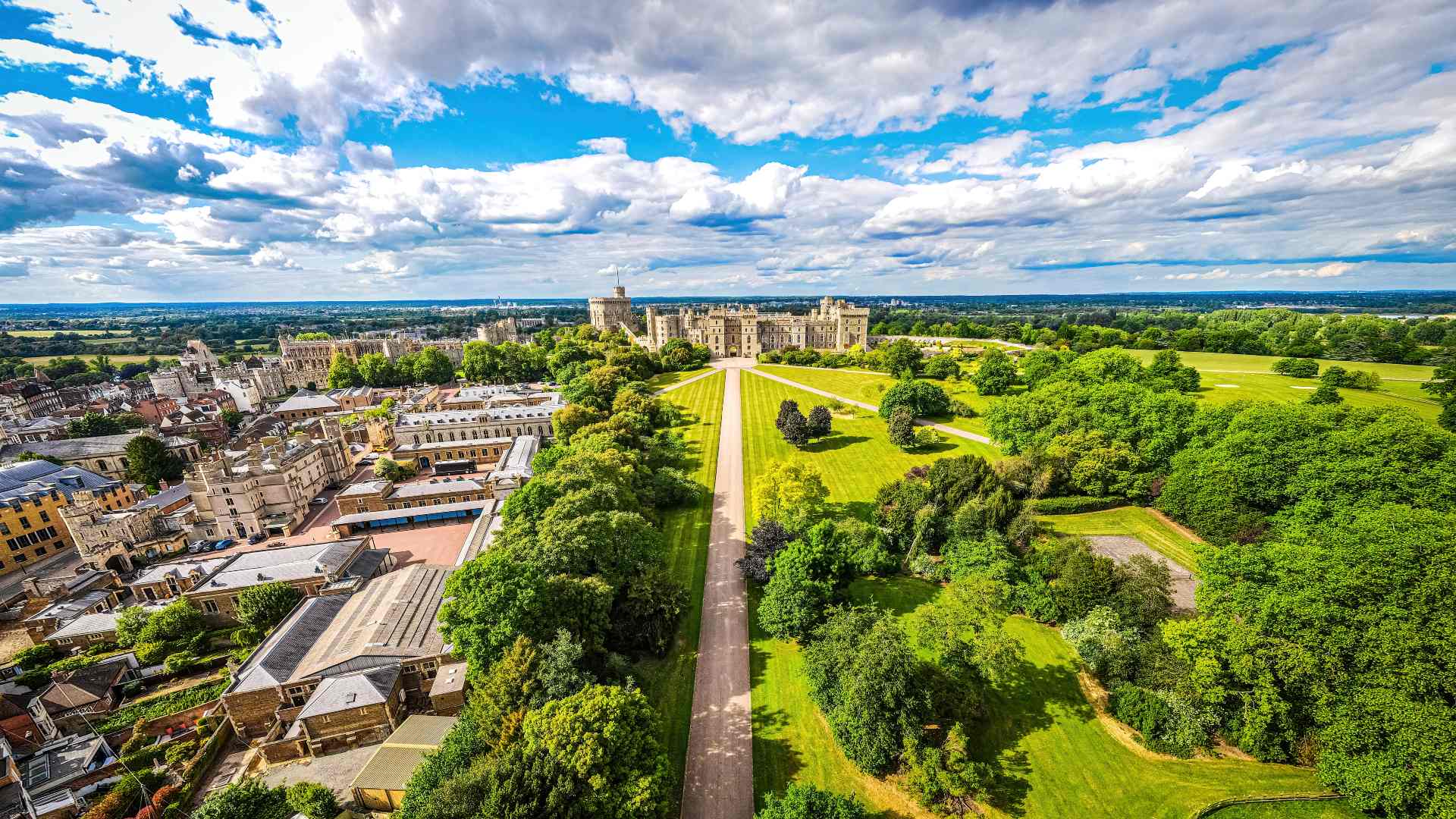 Balmoral Castle
Spend your break the same way the royals do at their holiday home in Scotland. It's easy to see why they adore Balmoral Castle, which is located in the vast Cairngorms National Park.
The grand fortress is nestled between rolling, heather-clad hills. The estate itself is huge – at around 50,000 acres – and is bursting with life too. Here you'll see mountains, forests, valleys and lochs.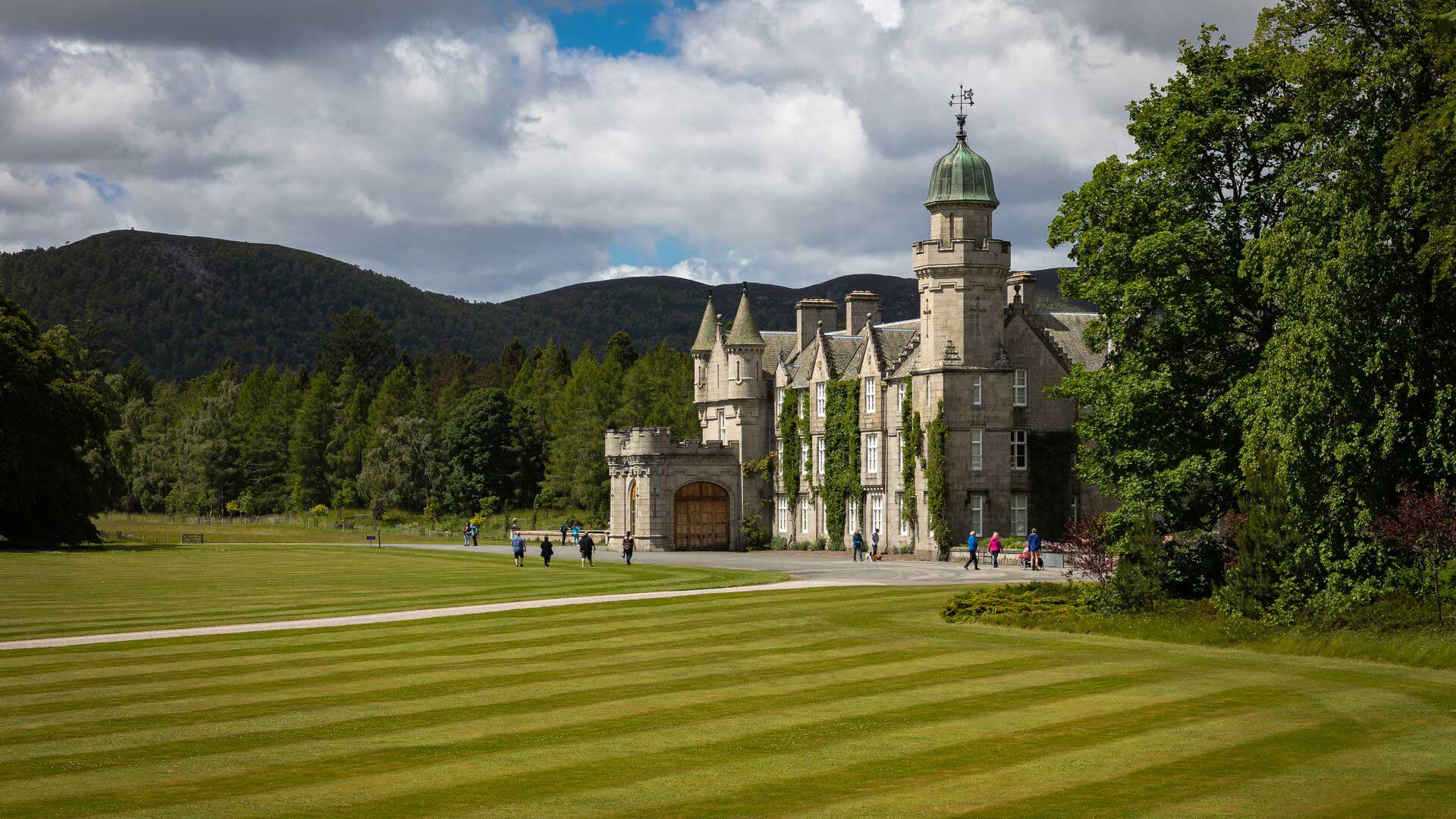 Edinburgh Castle
Rising regally in the centre of the Scottish capital, Edinburgh Castle is hard to miss. The fortress sits on top of a craggy rock, meaning you can see it as you wander around Edinburgh's Old Town. It acts as a constant reminder of the city's rich heritage.
The castle is one of the most attacked forts in the world, meaning there's plenty to learn about. Dive into 1,100 years of history as you explore, learning about some of the 26 sieges that have happened here.
---
---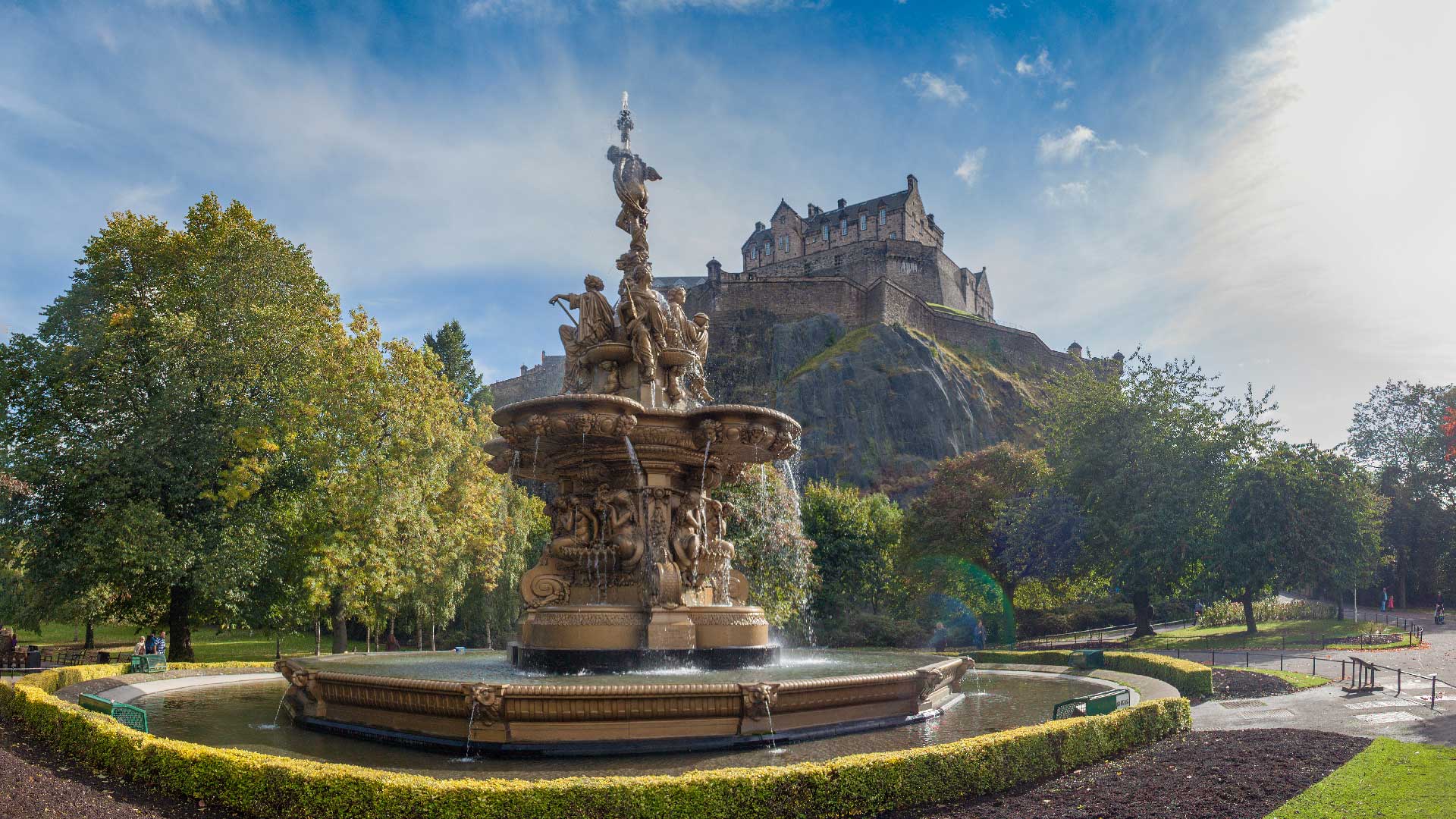 2. Get a taste of the food and drink scene
Let your appetite lead the way and try out some of the many pubs, restaurants and cafés around the UK. Imagine sipping from delicate china during afternoon tea, or cosying up by a fire in an old stone pub.
Treat yourself to a foodie tour of the UK and savour a few of the most traditional British dining experiences, such as:
Afternoon tea
Don't miss out on the UK's time-honoured tradition of afternoon tea or "cream tea", usually enjoyed between 12-5 PM.
During your meal, you'll be served a tiered cake stand, filled with dainty sandwiches and delicious baked goods. Alongside it, you'll have a large pot of tea or coffee and maybe a glass of prosecco or champagne.
For an extra special experience, head to Betty's Tea Room in the spa town of Harrogate in Yorkshire, which has been delighting visitors since 1919. The immaculate decor and high-quality produce will make this a luxurious afternoon to remember.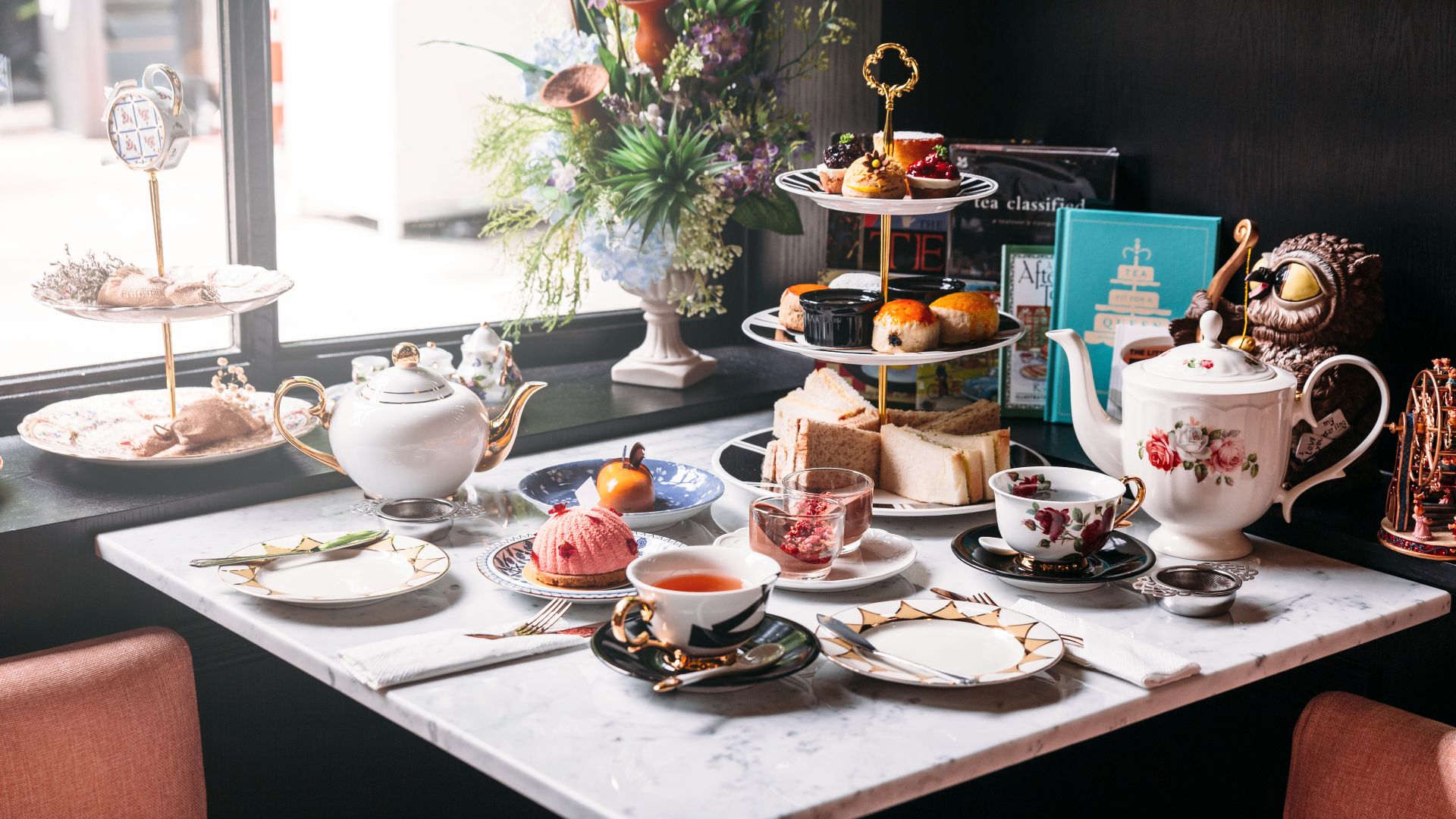 Pub grub
Rest your feet at an old British pub and take in the welcoming atmosphere. Pub culture here can be traced back to Roman times and it continues as a central part of British life today. Savour a hearty plate of local food as you listen to the comforting murmur of conversation in the background.
Some pub classics include fresh fish and chips, rich shepherd's pie and a traditional Sunday roast. Accompany your meal with a refreshing local ale or warming whisky.
---
---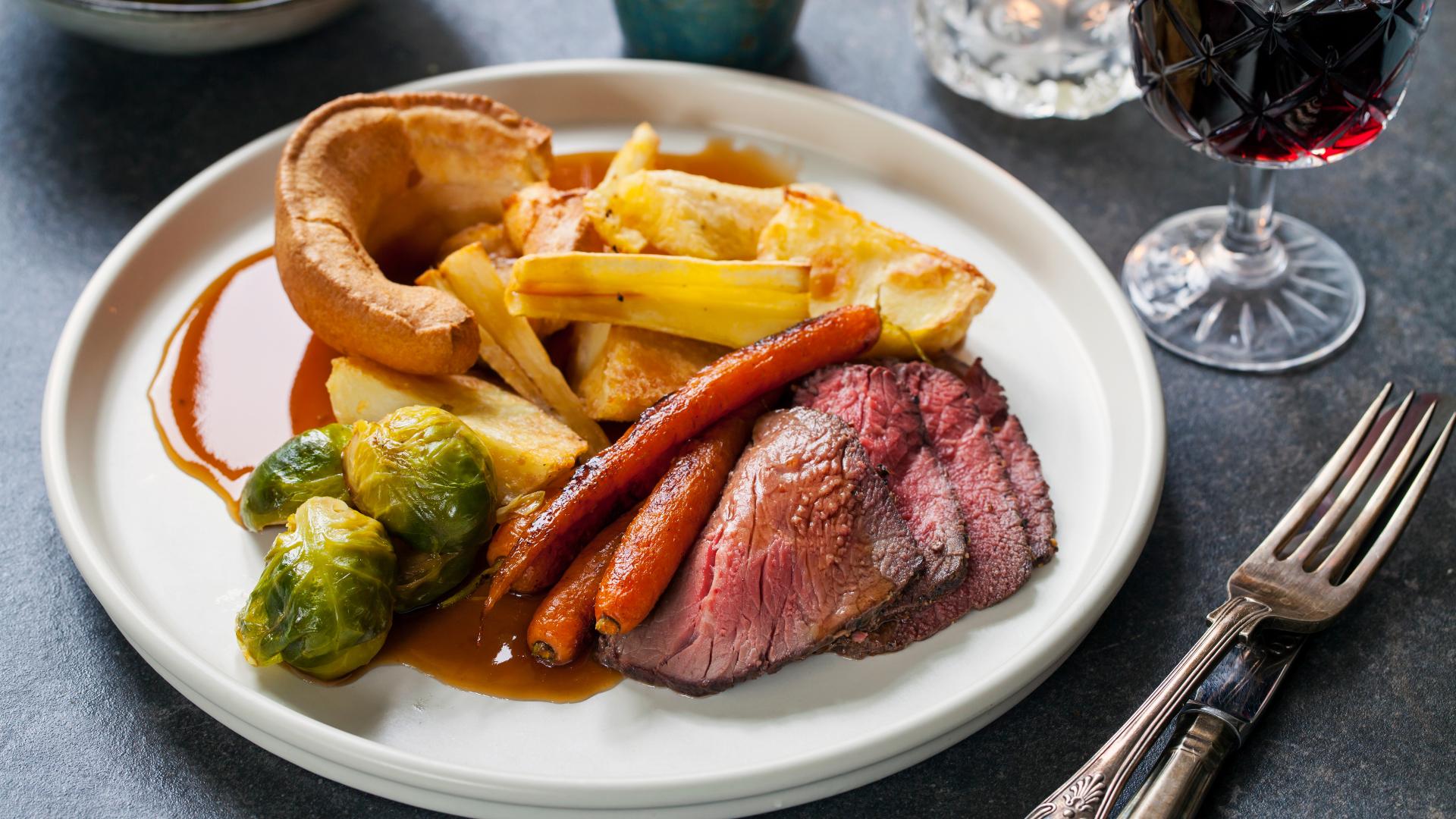 3. Scout out locations from TV shows and films
With numerous old ruins, dramatic landscapes and varied architecture, it's no surprise that the UK is a popular filming location. Some of the most recognisable movie and TV show highlights include:
Harry Potter
See where the Harry Potter magic was brought to life at locations across the UK. For instance, they shot the iconic scene at "Platform 9 ¾". Get a photo with the trolly disappearing into a brick wall at Kings Cross Station in London.
Head 1.5 hours west to Oxford, where the impressive university buildings were used to film some of the most well-known scenes from Harry Potter.
Take a guided tour through Duke Humfrey's Library, which features in the first film. You'll recognise it from the scene when Harry sneaks through isles of books wearing an invisibility cloak. You could also walk through the Divinity School, used as the set for the Hogwarts Infirmary.
---
---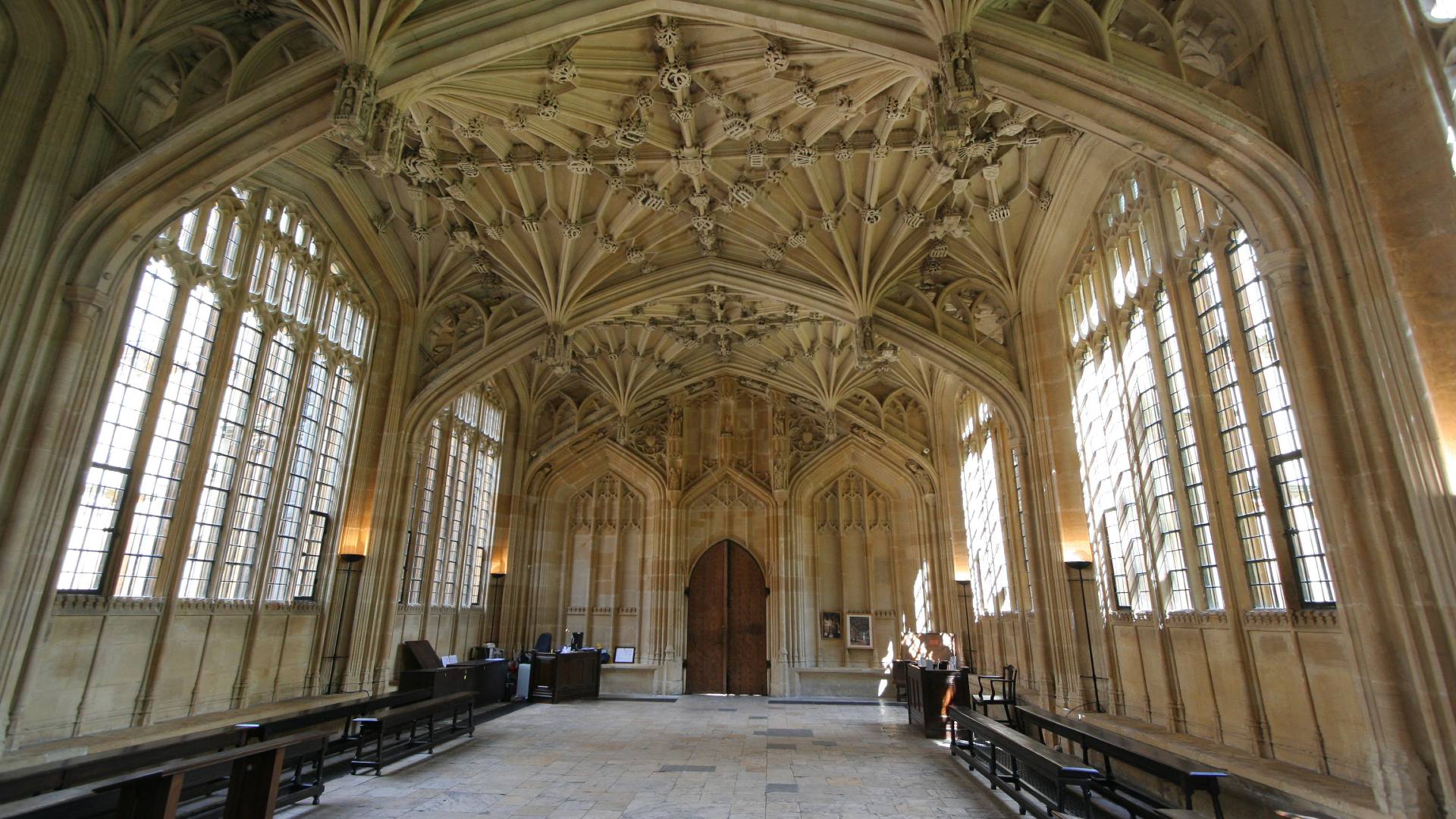 Bridgerton
Step into the extravagant palaces and estates where the Bridgerton series was filmed. Delve into the period drama in Bath and see where some of your favourite scenes were shot.
You could stroll down the Royal Crescent, a curved Georgian street used as the home of the Featherington family. Continue your Bridgerton tour across Bath, checking out more backdrops, like The Assembly Rooms, The Guildhall and Abbey Green.
Venture into the English countryside to see Castle Howard, which featured as Clyvedon Castle, the Duke of Hastings' family estate.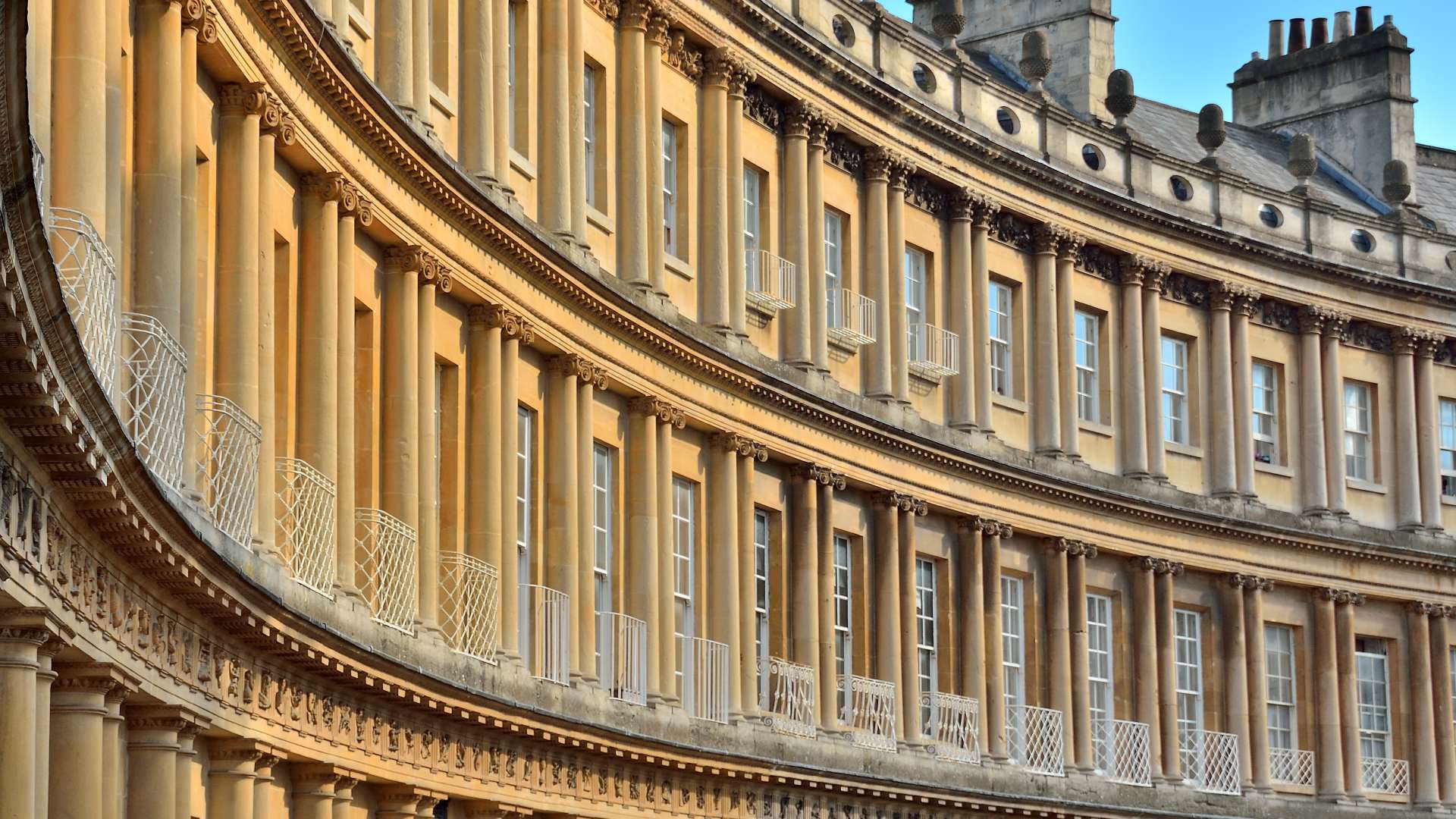 The Crown
As one of the most-watched Netflix shows to date, you might like to check out some of the sites featured in The Crown.
One noteworthy filming location is Ardverikie House in the Scottish Highlands. This magnificent building was a stand-in for Balmoral Castle, the monarch's home in northern Scotland.
Venture to St Andrews to see where they shot parts of season 6. It was here they recreated Prince William's arrival at university.
You could also visit Lancaster House, which was used as a stand-in for Buckingham Palace. Built in 1825, the old and opulent mansion was a former royal residence.
---
---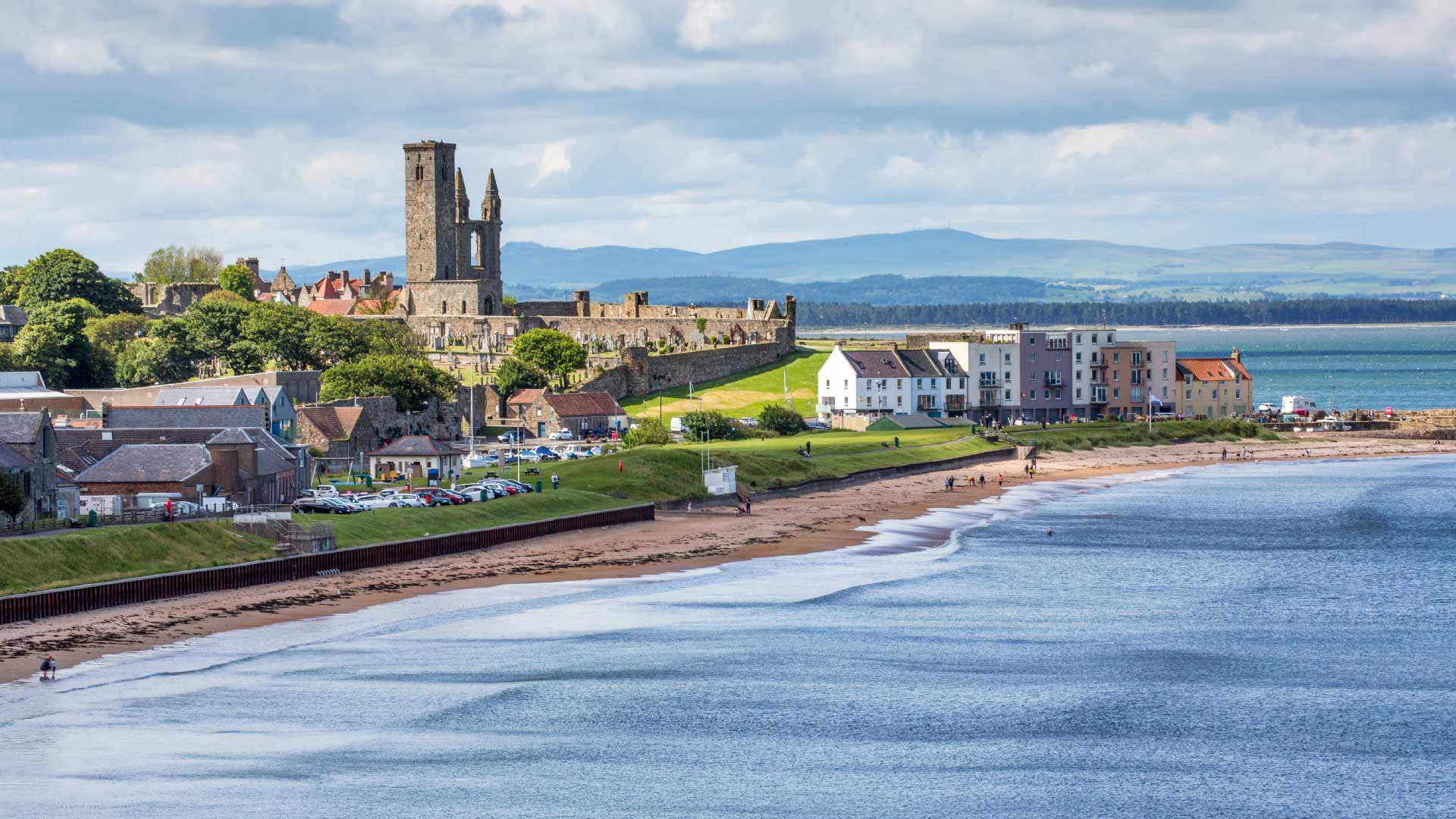 Game of Thrones
With over 20 Game of Thrones filming locations in Northern Ireland, you'll find plenty of sights to visit here. You could head to Inch Abbey, in County Down, to see where the "War of the Five Kings" began.
Travel to County Antrim to see The Dark Hedges. They already look like something out of a fantasy novel and provide the perfect setting for "Kingsroad" in the show.
Or head to Doune Castle, near Stirling in Scotland, to see where the pilot was shot and the Game of Thrones journey began. The site was also used as Castle Leoch in Outlander, the popular TV series.
---
---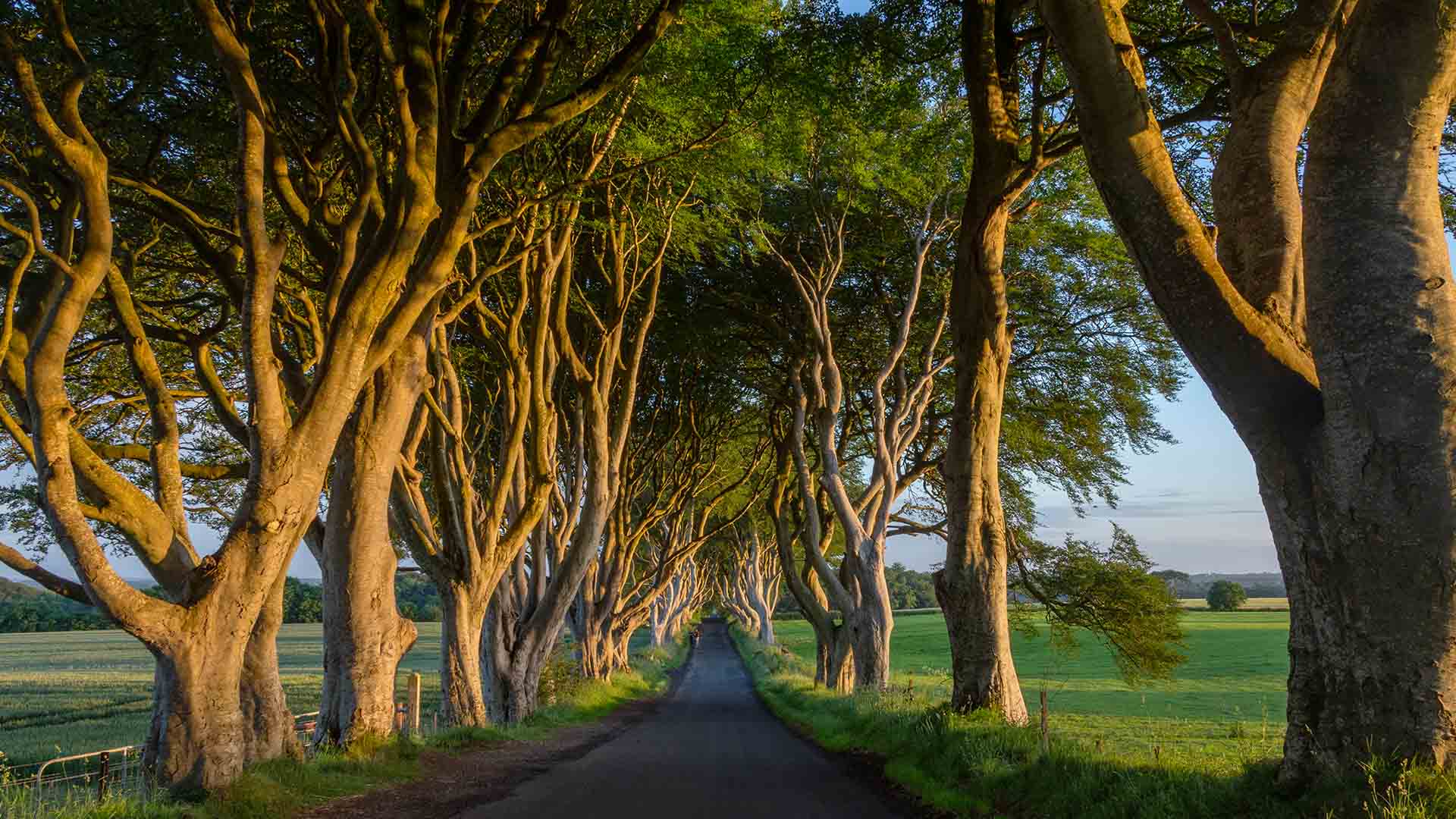 4. Feast your eyes on ancient architecture in Roman cities
Let yourself be transported back in time as you meander around the UK's many historic towns and cities. Explore some of the most significant strongholds for the Romans, places such as:
York
Founded in 71 CE by the Romans, York is still partially encircled by medieval walls. You can stroll along stretches of the wall and enjoy views over the city.
The Romans turned York into a town of global importance by using its waterways for trade and transport. Today it's said that only 2% of Roman ruins have been discovered here. This means much of the city is yet to be uncovered.
Stop by York Minster, a grand Gothic-style church, built in 1472. Inside, you can marvel at the intricate stonework, lit by the sunshine streaming through large stained glass windows. And from the top of the Central Tower, you'll get a great bird's eye view.
Make the most of the peaceful river that runs through the centre of York. Grab a bite to eat at one of the independent pubs and cafés that line its banks.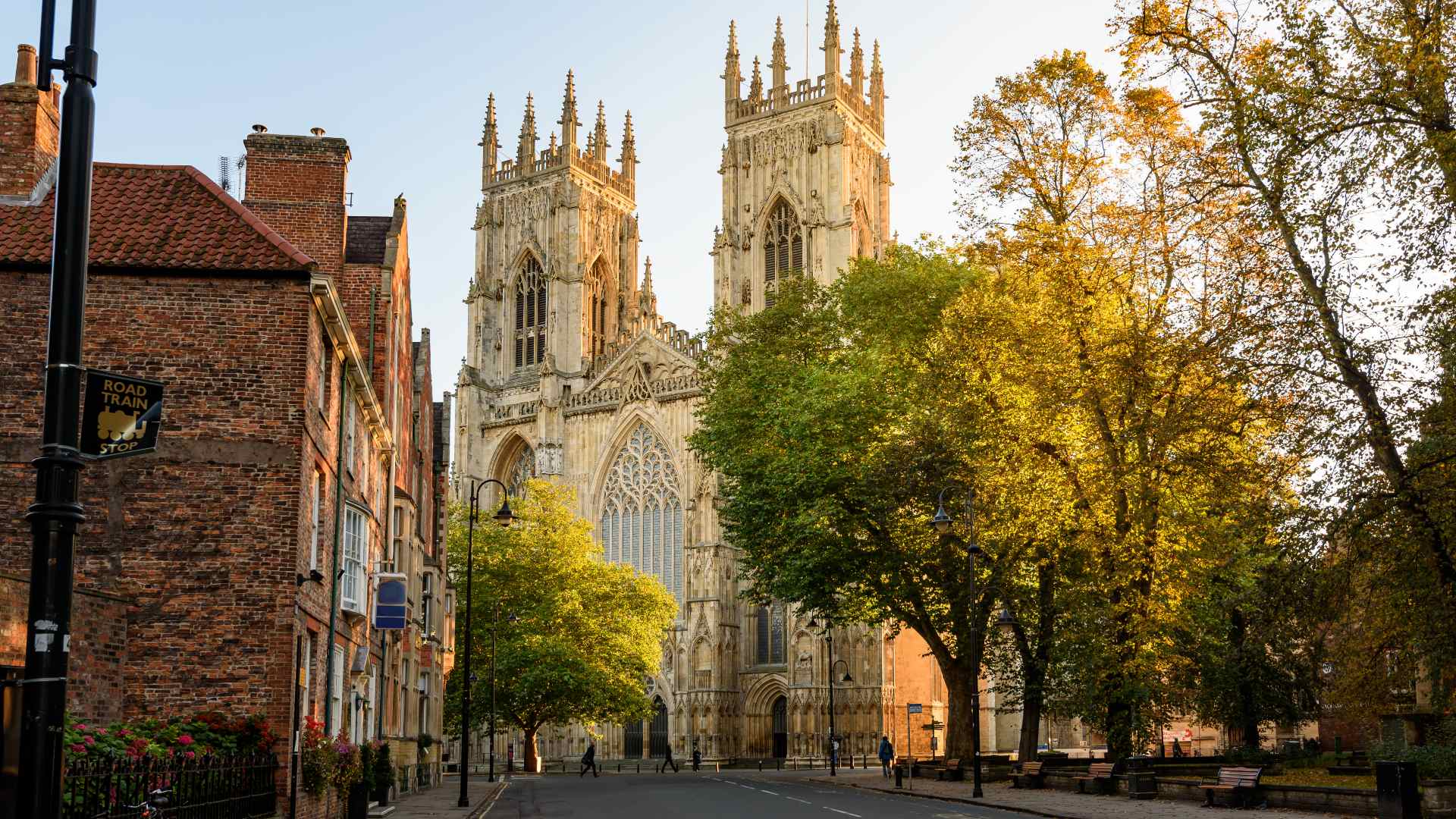 Bath
Visit Bath, a stunning spa town. In fact, Bath is one of the world's few cities that has been given UNESCO protection twice.
It was first granted this recognition for its hot springs, Roman archaeology and Georgian architecture. And then in 2021, it was granted the status for being one of "The Great Spa Towns of Europe".
You'll want to take in the many sights here, like Bath Cathedral, the Royal Crescent and the Roman Baths. Get a feel for the place and spend a relaxing afternoon at one of the modern spas.
---
---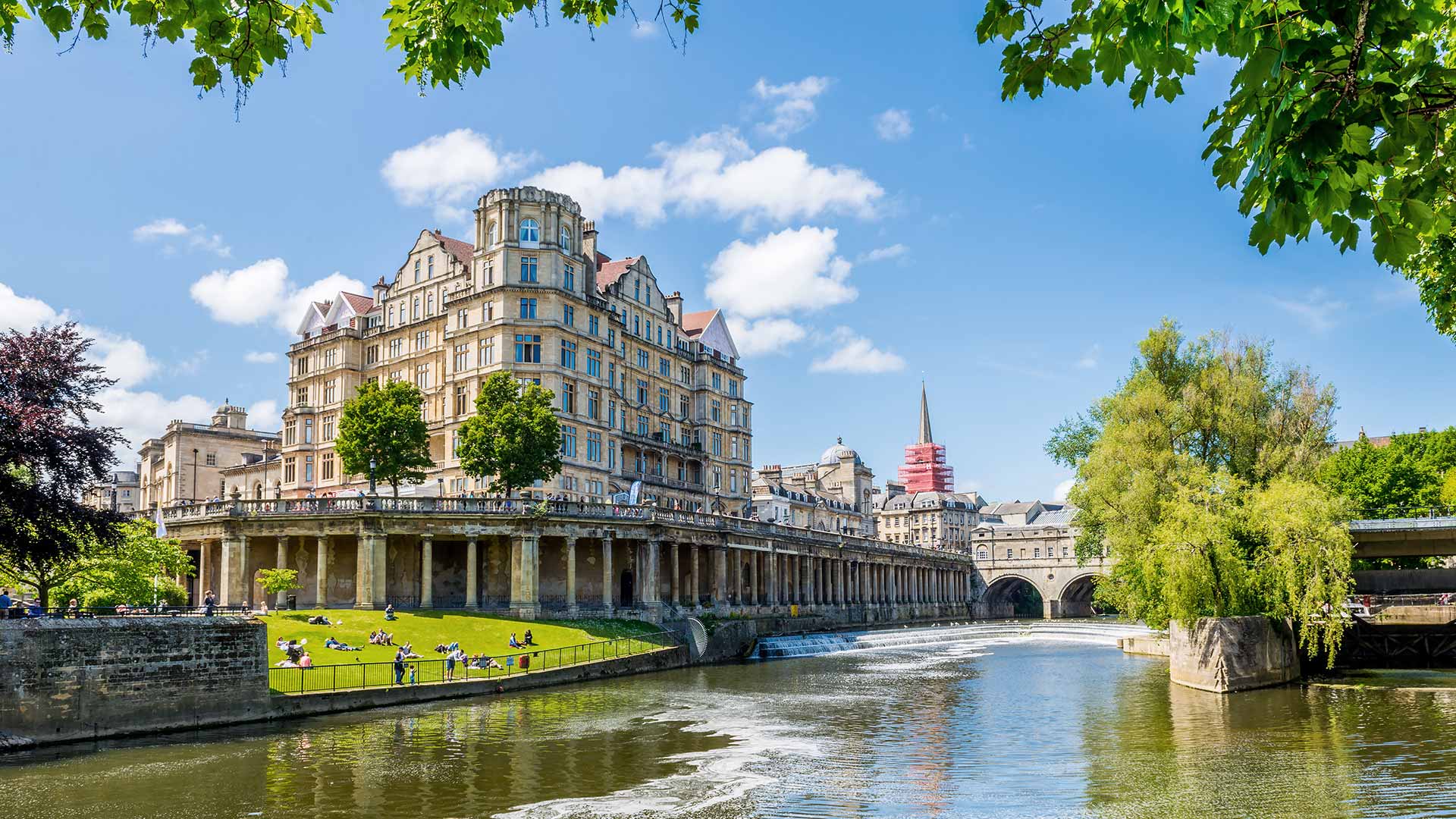 5. Roam scenic national parks
The UK is remarkably green, with 15 national parks and countless protected areas. Think pristine lakes, meandering rivers and craggy peaks. Some of the must-see national parks include:
Eryri ("Snowdonia") National Park
Located in northwest Wales, Eryri National Park offers an exciting blend of beauty and adventure. You'll be stunned by the towering mountains, glistening lakes and charming towns dotted throughout.
Luckily, you can marvel at the views without having to hike up the hills. You can take a train up Yr Wyddfa ("Snowdon"), the highest peak in Wales.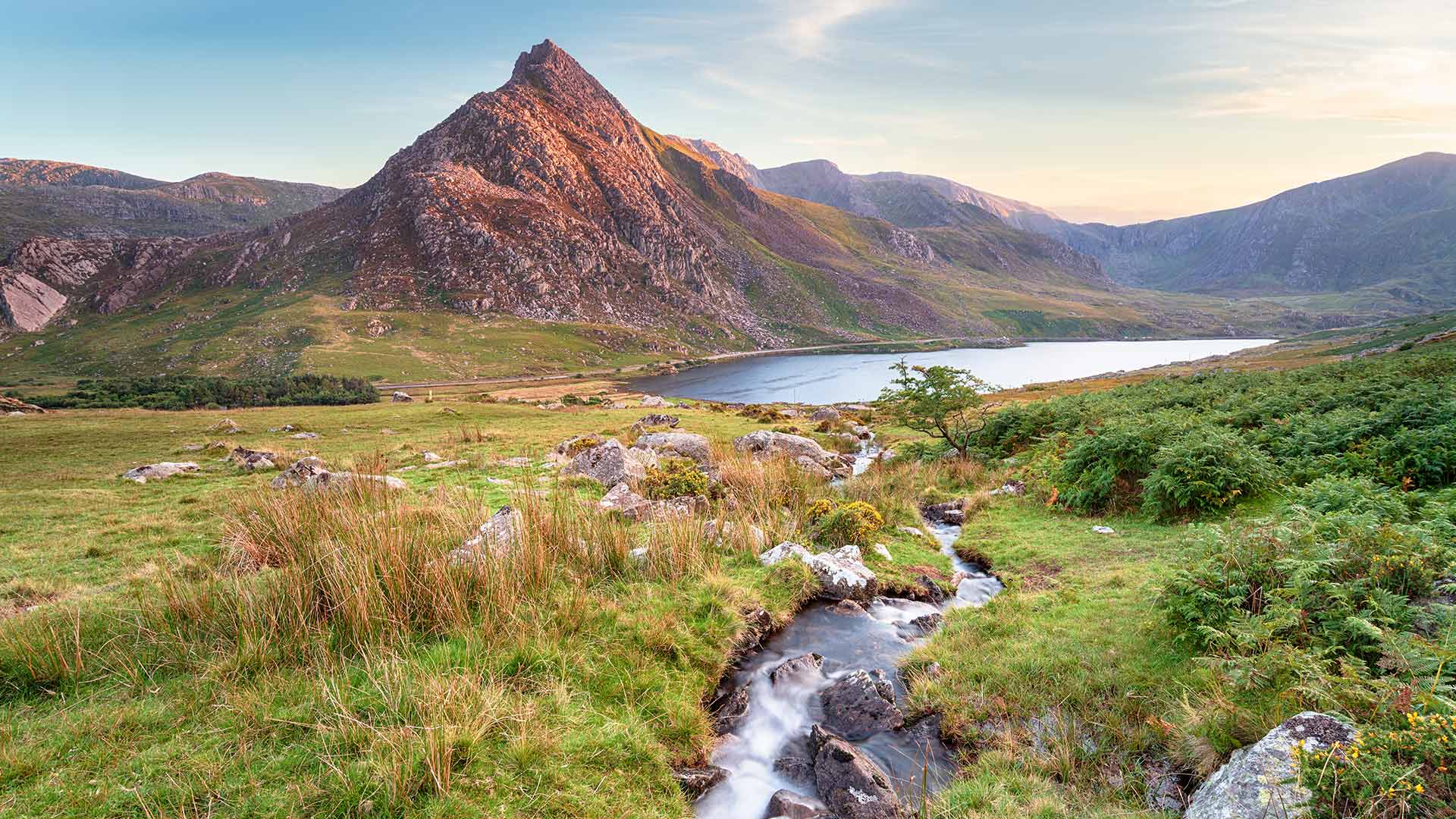 Cairngorms National Park
Venture to the Cairngorms National Park in northeast Scotland for a tranquil wilderness. Home to 25% of the country's rare and endangered animal species, the park is bursting with life. If you're lucky, you could catch sight of a red squirrel, osprey or black grouse.
Take to the trails, relax by a loch ("lake"), or sample some local whisky at one of the many distilleries.
Lake District National Park
If you like marvelling at blue lakes and craggy mountainscapes as you picnic, the Lake District is sure to satisfy you. Head out on a boat ride across Windermere to take in calming views of the stretching valleys and clear waters.
For a big adventure, you might even want to lace up your hiking boots and trek up to the highest point in England, Scafell Pike. When you reach the top, at 3,208 feet (978 metres) above sea level, you'll be rewarded with sprawling scenes of valleys, mountains and lakes.
---
---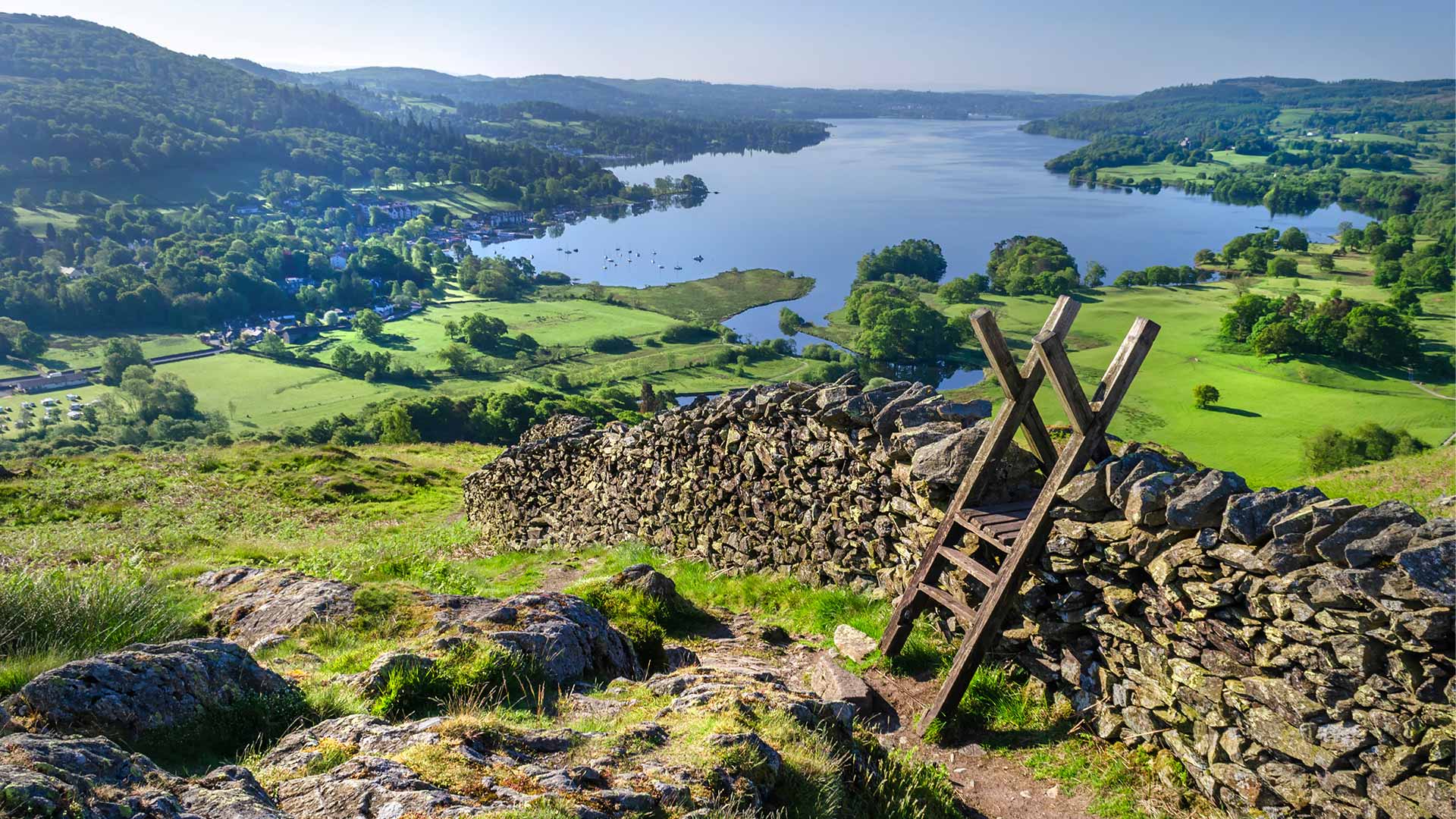 6. Uncover iconic historic sites
With over 30 UNESCO World Heritage sites in the UK, it's a top destination for history lovers. Stop by some of the most remarkable sites, such as:
Stonehenge
Transport yourself back to the Neolithic period when you head to the renowned stone circle at Stonehenge. Stand among the 13-foot (14-metre) tall megaliths that date back to 2,500 BCE and have amazed visitors with their stature ever since.
The question of how these 25-tonne pillars got here and what their purpose is has yet to be answered. Check them out for yourself and come up with your own theories.
Relax at the café with a view over the site, and delve deep into the past at the visitor centre.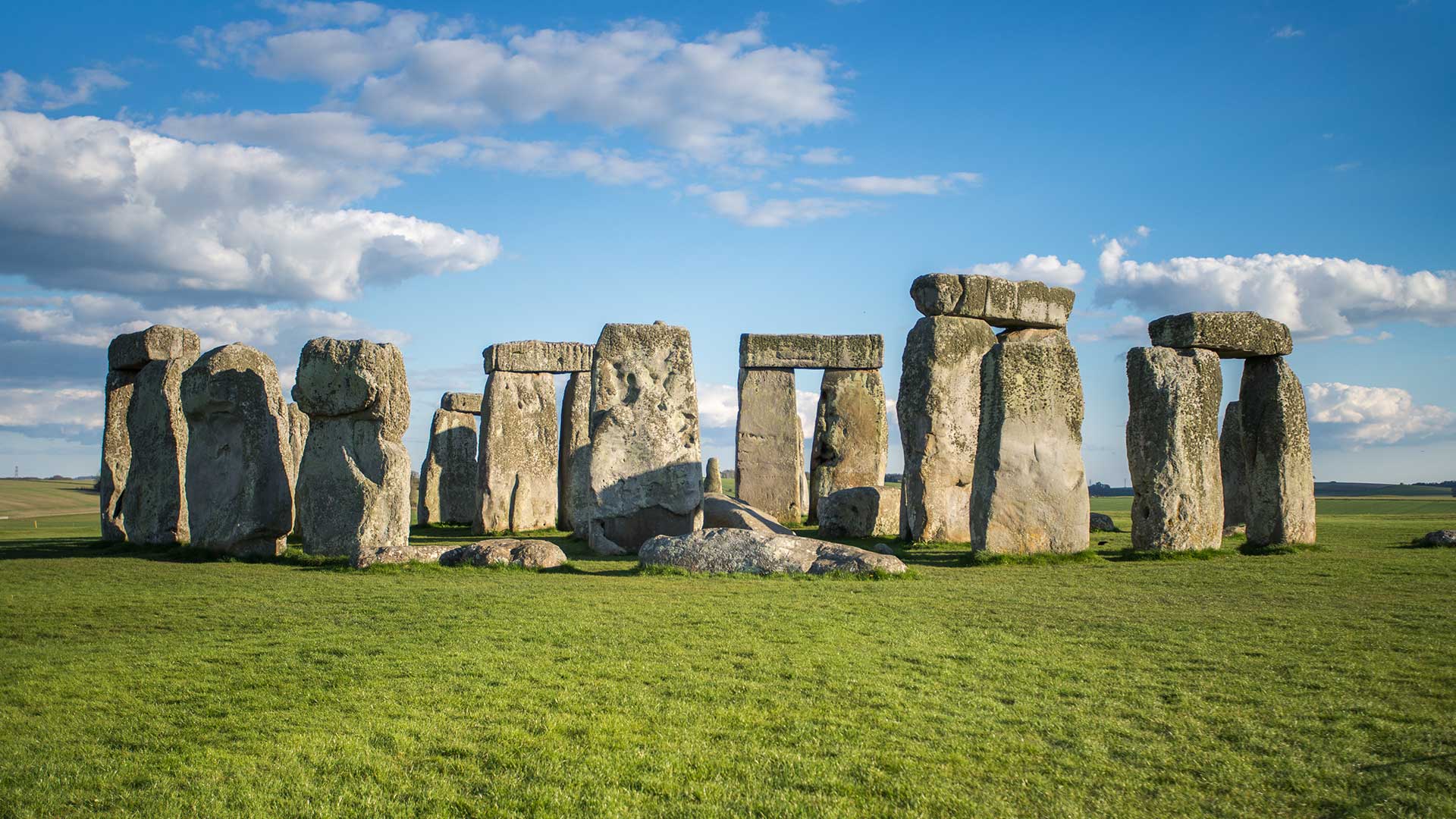 Hadrian's Wall
This ancient Roman ruin stretches 73 miles (117 kilometres) across northern England, running almost from coast to coast. You'll quickly see why Hadrian's Wall is one of the most famous frontiers of the Roman Empire.
The Romans built the wall in 122 CE to separate their land from the people of Scotland in the north. Although the wall is largely in ruins, you can still see sections of preserved brickwork, surviving fortresses and foundations of barracks.
Depending on where you are in the area, you can visit different parts of the wall.
Stop by one of the best preserved remains at Birdoswald Fort in Cumbria. You can learn more at the exhibition here, where you'll see ancient footwear, pottery and writing tablets. Or visit Vindolanda Fort, where you'll see evidence of a 3rd-century bathhouse, holy temple and mausoleum.
---
---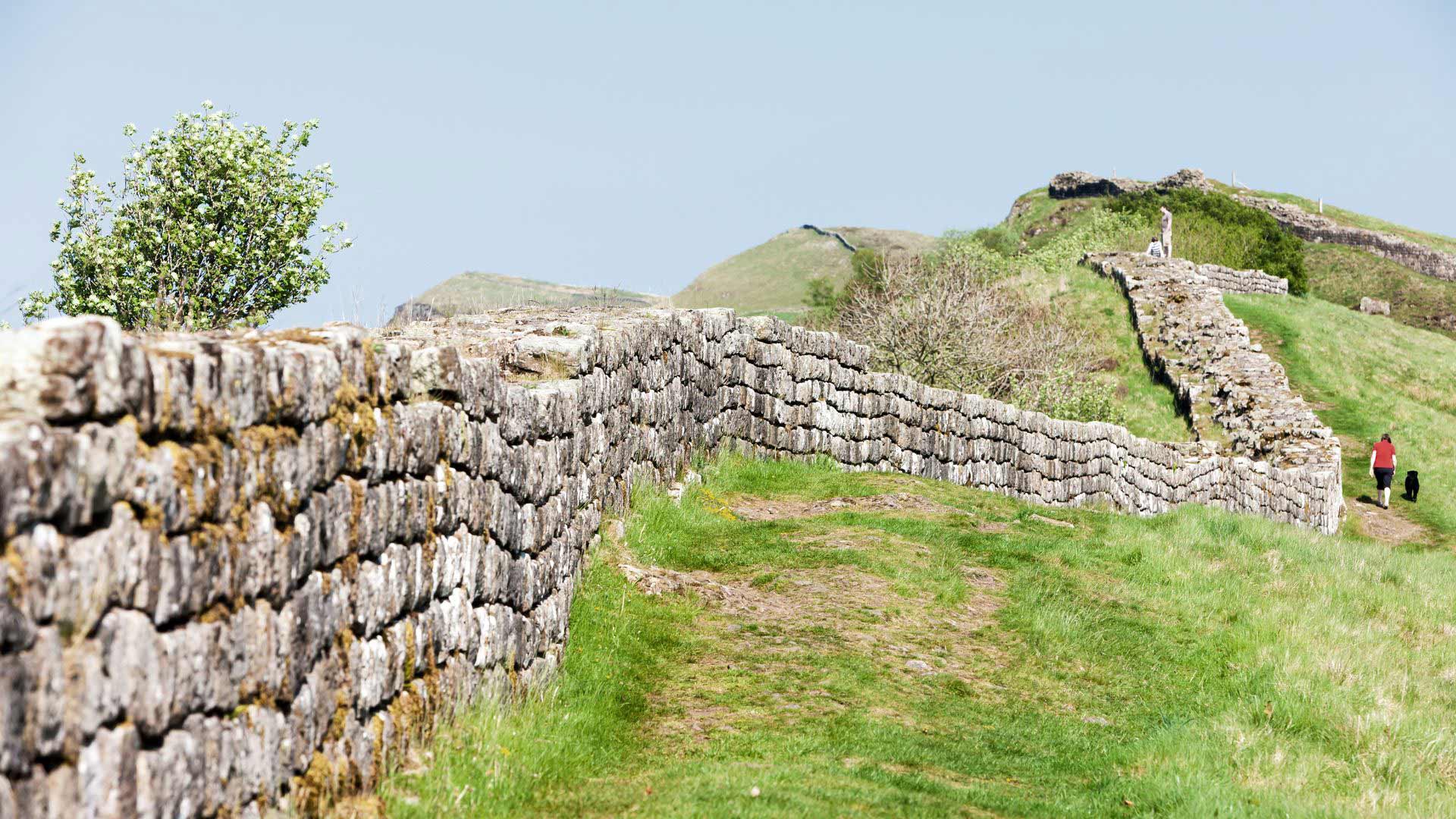 7. Soak up the sights in London and surrounding areas
When thinking about what to do in the UK, you'll most likely want to spend some time in London. And rightly so! Whether you're a history buff or want to get a taste of the modern food scene, you'll never run out of things to experience, including:
Attractions of Central London
London is one of the world's most vibrant cities and is known for being a melting pot of cultures.
Of course, you'll want to see the most recognisable landmarks of the English capital, like Buckingham Palace, Westminster Abbey and the London Eye. Give your feet a break and take a boat ride down the River Thames to take in the city's famous skyline.
Admire the contrasting old and new architecture. Glass-clad skyscrapers stand tall behind old stone structures like the Tower of London. Make sure to take advantage of the high-quality exhibitions at museums and galleries like the Tate Modern or the Natural History Museum.
Jump into the eclectic food scene and sample some of the finest cuisine in the UK. You'll be sure to find what you're looking for here, whether that's Michelin-starred dining or a hearty meal in a traditional pub.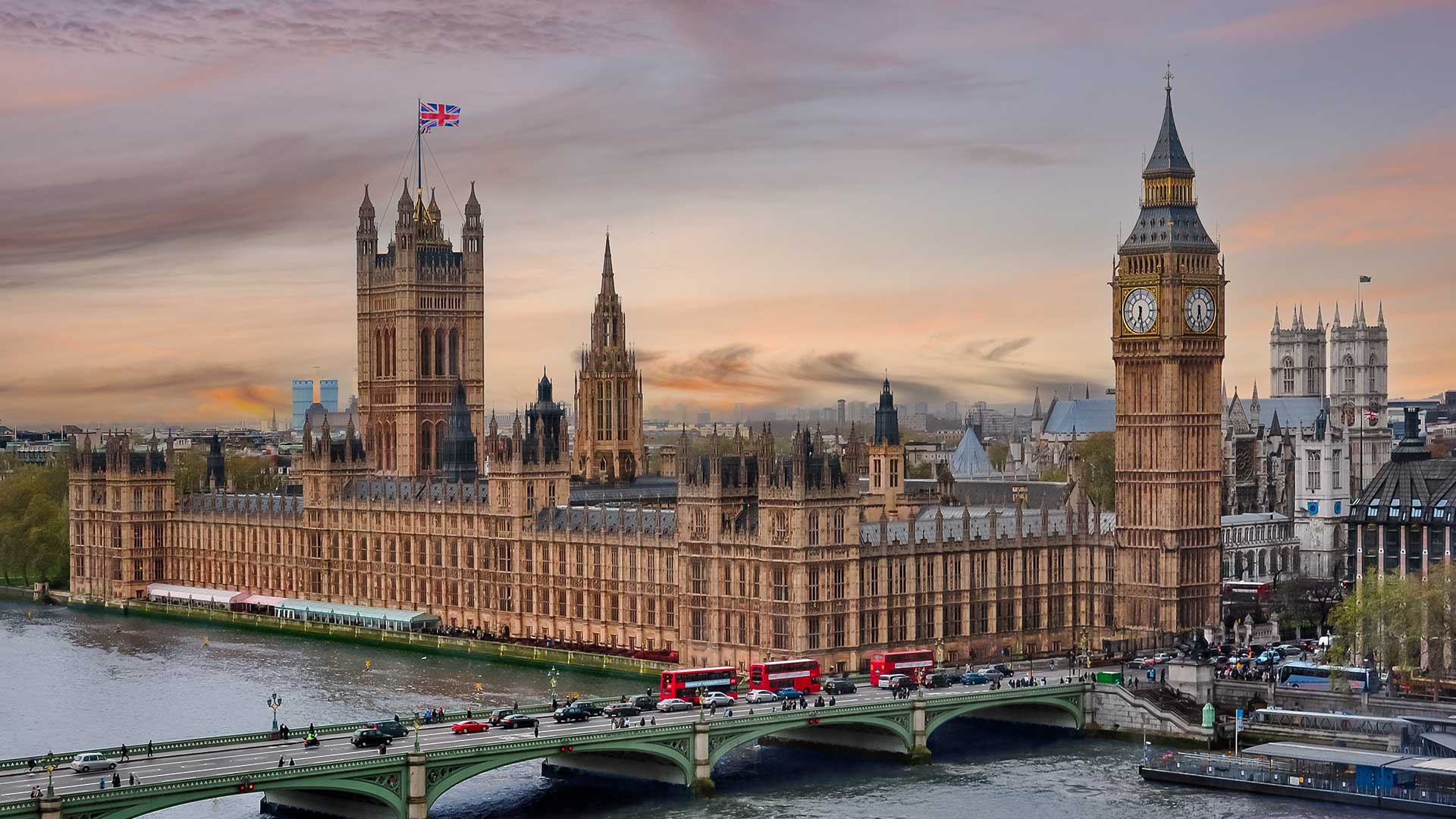 Day trips from London
Take a break from the hustle and bustle and head out of the city. London is well-connected, with easy access to public transport and major roads. This means you can easily use it as a base from which to explore. Within a few hours, you could reach places like Bath, Oxford, Cambridge and Brighton.
For a slightly bigger trip, travel south to the Jurassic Coast, stretching 95 miles (152 kilometres) along the English Channel. It's the only place on the planet where you can see rocks from the Triassic, Jurassic and Cretaceous periods together. Combined, it represents 185 million years of the Earth's history.
Aside from this, you'll be amazed by the beautiful coastal views, white chalk cliffs and sea arches here.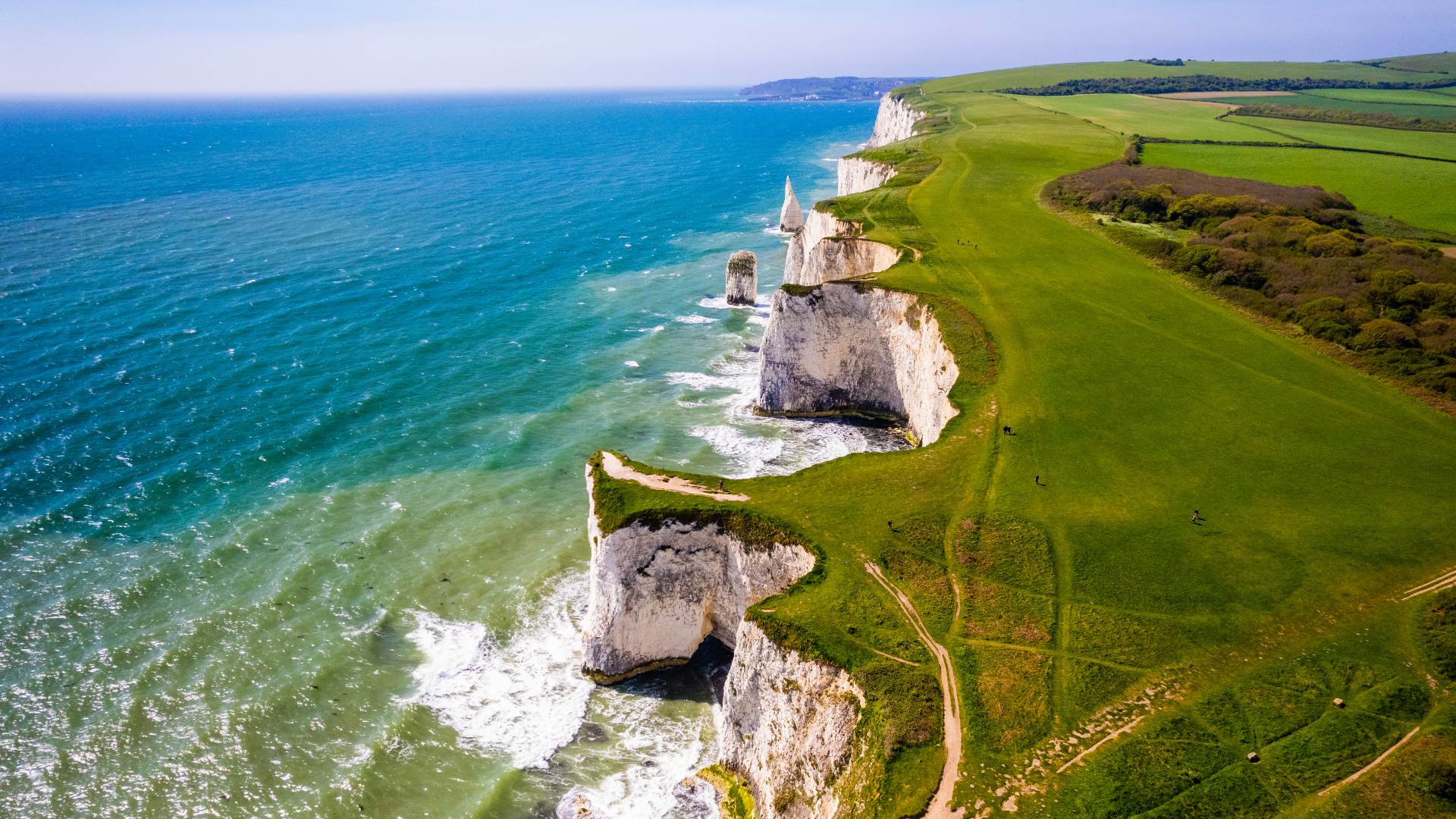 8. Explore the charming seaside towns
The UK has no shortage of coastline, and enjoys making the most of it too.
Before jetting off across the world on an aeroplane was normal, Brits would head to one of the colourful seaside towns for some relaxation. The unspoiled beaches and dramatic headlands continue to draw people from all over the world.
Some of the must-visit towns, oozing old-world charm, include:
Llandudno
Taking the title of the "Queen of the Welsh Resorts", Llandudno is a well-loved town on the northwest coast of Wales. The shore is lined with pastel-coloured, Victorian-era buildings that will transport you back in time.
Wander along one of the 5 pristine beaches, or stroll down the old-fashioned pier that stretches far out into the Irish Sea.
For a bird's-eye view, hop on the cable car that takes you up to the top of Great Orme Country Park ("Y Gogarth").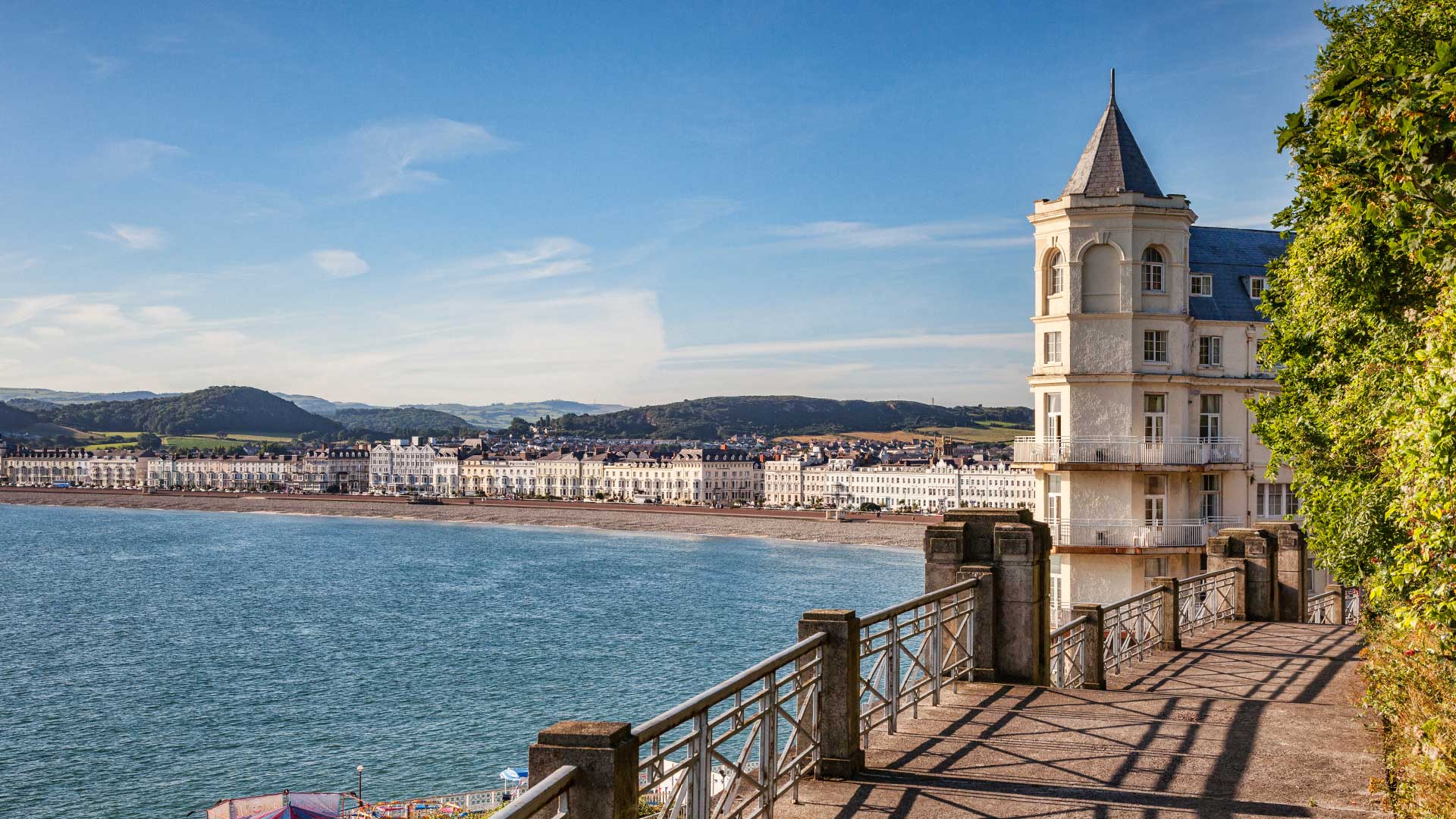 Robin Hood's Bay
Hidden within the North York Moors National Park, Robin Hood's Bay is a small settlement perched between coastal cliffs.
Stop here to wander the picturesque streets, inviting cafés, and independent shops. Sample the local seafood and rest your feet at one of the traditional English pubs.
The name of the town doesn't directly come from links to Robin Hood himself, but more so from the town's long history of smuggling. The village was used as a port to sneak goods like tea, alcohol and tobacco to England from mainland Europe.
This means there are plenty of mysterious narrow alleyways and passages to keep you intrigued here.
---
---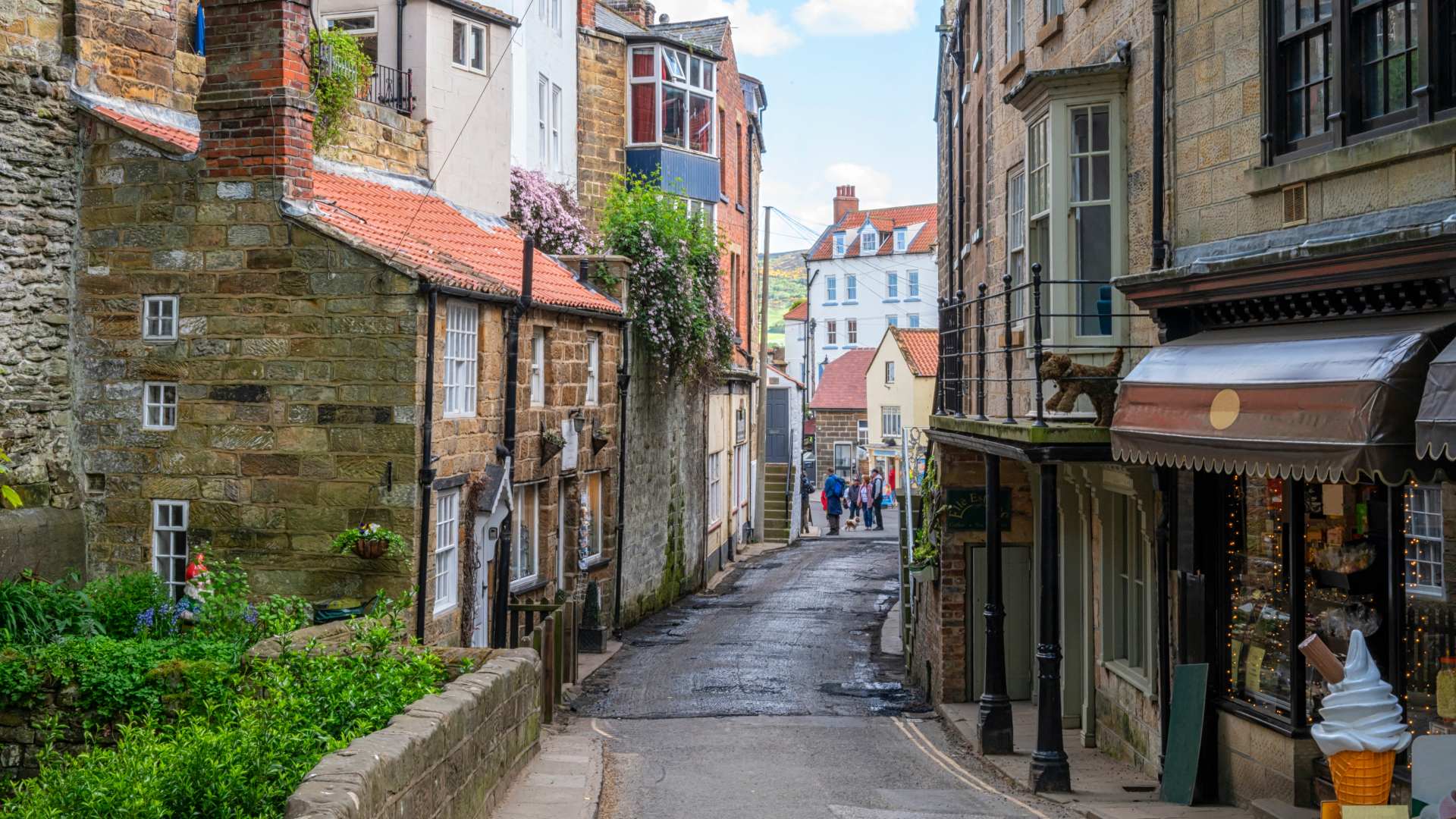 Discover the UK with Nordic Visitor
Get ready to uncover the remarkable treasures that await you in the UK. Before, you might have asked yourself "What are the best things to do in the United Kingdom?". Now, you'll be asking "When can I go?".
Find the itinerary that suits you, and let us handle the rest. Take to the roads on a self-drive tour, or join like-minded travellers on a guided small group trip. Our local experts will organise your accommodation, local transport and excursions, so all you need to do is get excited about your getaway!
Get in touch and one of our Edinburgh-based travel experts will start planning the UK escape you always dreamed of.