The United Kingdom is an eclectic group of countries, with a history and culture to captivate any traveller. Imagine strolling through the untouched countryside or exploring the quaint, old towns. Plus, with 4 nations to choose from, you'll find that the UK is such an endlessly fascinating place to discover.
Made up of England, Scotland, Wales and Northern Ireland, each nation in the UK has its own appeal.
We had a chat with Angie, one of our local experts based right here in the UK, to get some must-know travel tips. Angie knows the UK inside and out. And her passion is to always ensure you have the best experience possible in the UK. So, keep reading to get a local specialist's take on visiting the UK.
You'll uncover why the UK is an unmissable destination, and get Angie's tips for travelling to the UK. Learn about what weather to expect, which sites to visit, top tips for driving, currency information and more.
---
---
Why is the UK worth visiting?
The UK is an all-in-one destination, with so much to see and do on a trip. Not only can you visit multiple countries in a short space of time, but the variety within each nation is fascinating.
1. Multiple countries in one trip
When travelling around the UK, you'll hop between the nations without the need to check in at the border or show your passport.
You can visit between 1-4 contrasting countries in a short space of time. Venture into the Scottish Highlands to be stunned by the vibrant and dramatic landscapes. Relax by the rugged coastline in Wales and try your luck at the traditional seaside arcades. And stop by the charming, old English towns for traditional afternoon tea.
All of the stops are simply so varied. The diversity of history, culture, tradition and architecture is unlike anywhere else in the world.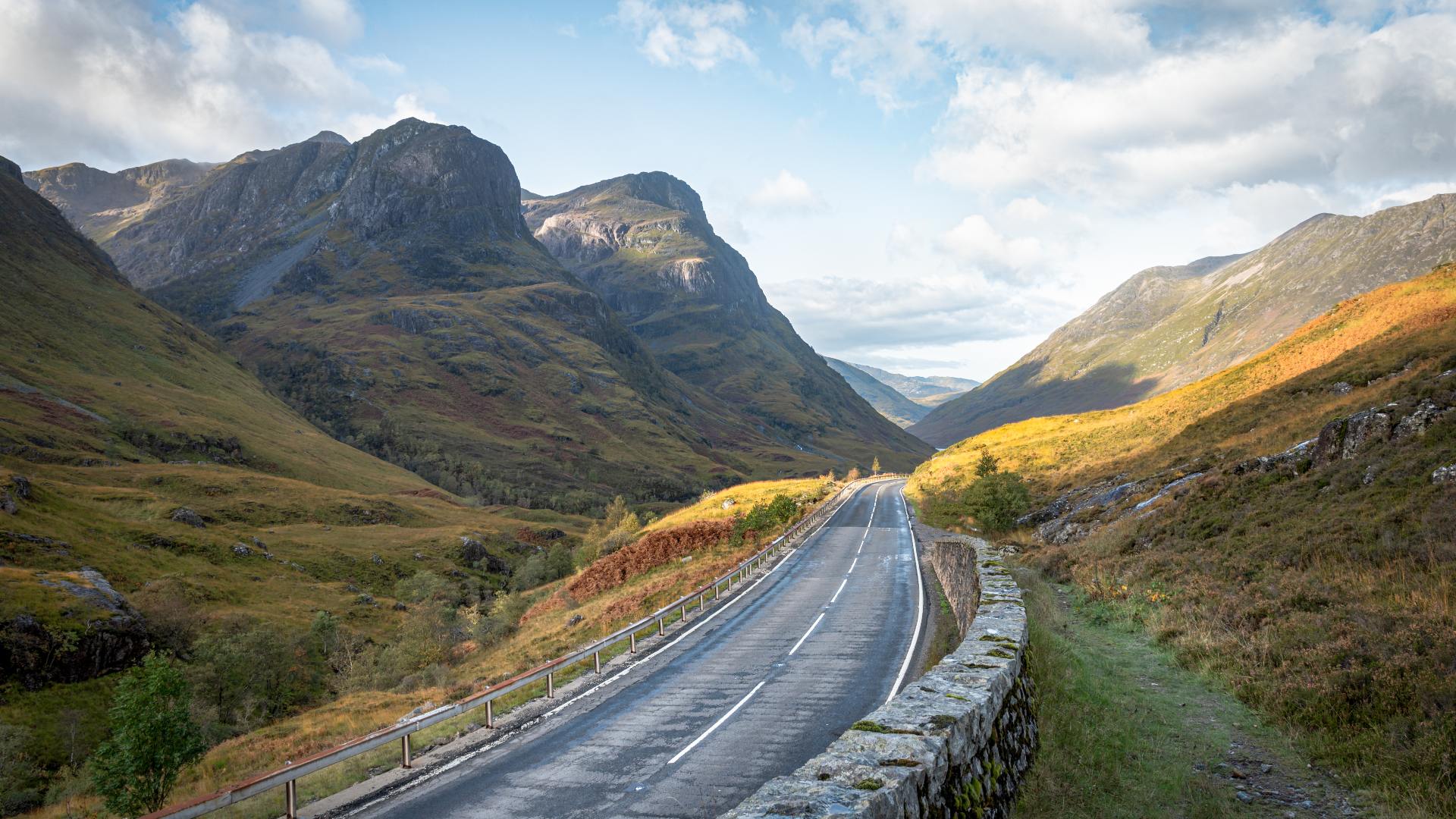 2. Rich and colourful history
Almost every part of the UK has a story to tell, with the origins of the kingdom traced back to the 10th century. You'll delve into thousands of years of history and learn about the dramatic changes it's been through.
There are countless high-quality museums delving into every aspect of British history. One moment you'll be learning about the Viking raids, and the next you'll be exploring the opulent Victorian era. There's so much to uncover, you'll undoubtedly be left wanting to know more.
You won't just discover history in the museums. Step into the grand castles, lavish estates and ancient archaeological sites. You'll admire the different architectural styles in towns, villages and cities.
Not to mention that each of the nations – England, Wales, Scotland and Northern Ireland – have their own tales to tell. You'll delve into the history of these countries, hearing the stories of the local people.
You'll better understand British heritage when travelling across the UK. Even just walking the streets in the old towns makes you a part of history.
3. Compact cities and towns
Many of the UK's community hubs were built during medieval times and as such weren't designed for cars. Fortunately, many of the centres are condensed, with top sites located quite close together.
Cities such as York, Oxford and Edinburgh have been historically preserved, with several pedestrian-only walkways connecting the heart of the town.
You'll get to stroll the charming streets and head into whichever café or shop takes your fancy. Much of the time, you won't need to worry about transportation when going between the different iconic landmarks in these compact cities.
Forget driving and instead, just use your feet to explore the old towns!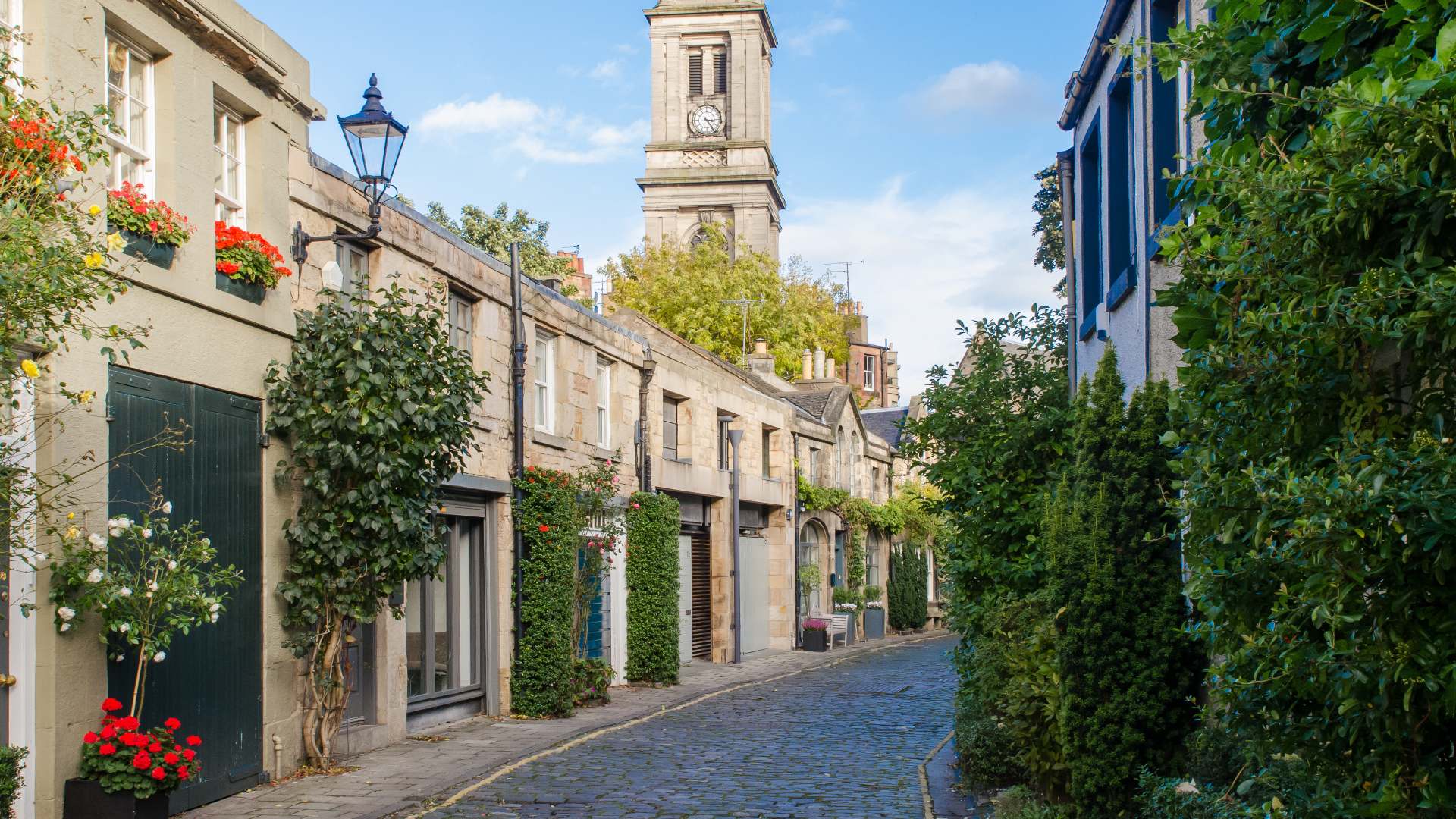 When should I go to the UK?
Of course, you can dig into the history and culture of the UK at any time of year. But visiting between April and October will help you get the most out of your trip.
Travel in spring, summer or autumn to explore when the weather is mild. Of course, you might not completely avoid the beloved British rain, but you'll certainly enjoy warmer temperatures compared to winter.
Plus the sun sets much later at this time of year, meaning you'll get to plan more stops each day.
Try to visit between April and October. There's so much to see, so you'll certainly be happy the sun sets late!
Ideally, visit in spring or autumn, also called the shoulder season. At this time of year, you'll miss the peak travel time, summer. In doing so, you can take advantage of the decent weather, but with fewer other visitors around.
---
---
British weather
The weather in the UK is pretty changeable, so you can have a different type of trip depending on what season you visit.
Spring
The landscape comes alive in spring, between mid-March to May. Flowers bloom and the sun washes over the green landscape.
In the UK, the average temperature in spring is 7-18°C (45-64°F). For the most part, the further south you go, the warmer it will be.
Of course, you may still experience some rainy showers in the UK, which is the case at any time of the year. But at least in spring, it'll hopefully be accompanied by some sunshine.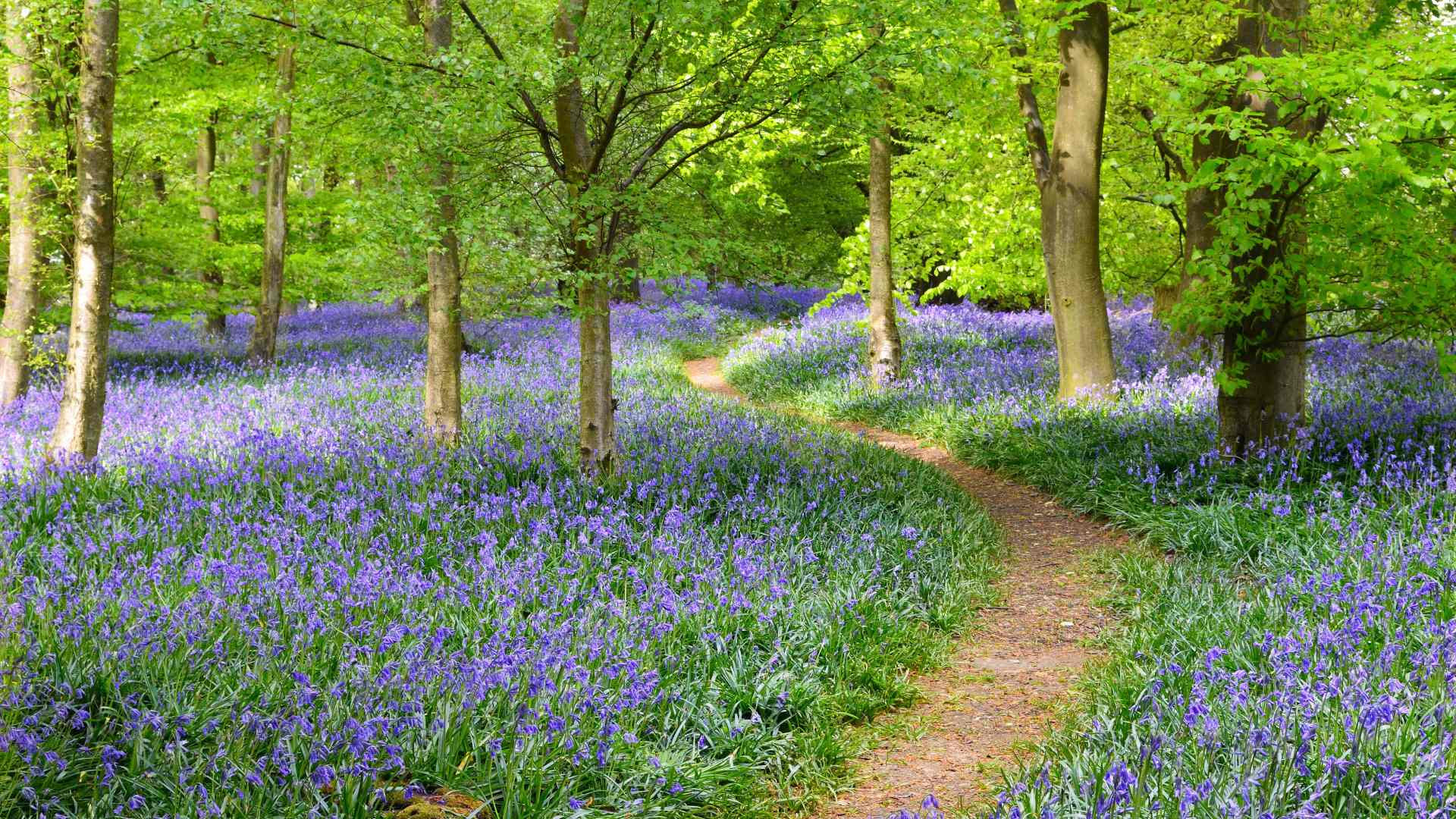 Summer
Summer, spanning June, July and August, is the warmest time of the year in the UK. Plus, the sun sets late in the evening, giving you lots of time to explore.
The average hottest temperature in the UK during summer is usually between 15-21°C (59-70°F). Most of the time, you'll experience hotter weather the further south you are in the UK. In London, for example, temperatures can go over 30°C (86°F).
Autumn
Although the UK looks very different in autumn compared to spring, the weather is quite similar. The landscape is transformed as the leaves shift from vibrant greens to warm golds and reds.
The average temperature in Scotland is 8-15°C (46-59°F) and in southern England it's 13-20°C (55-68°F).
---
---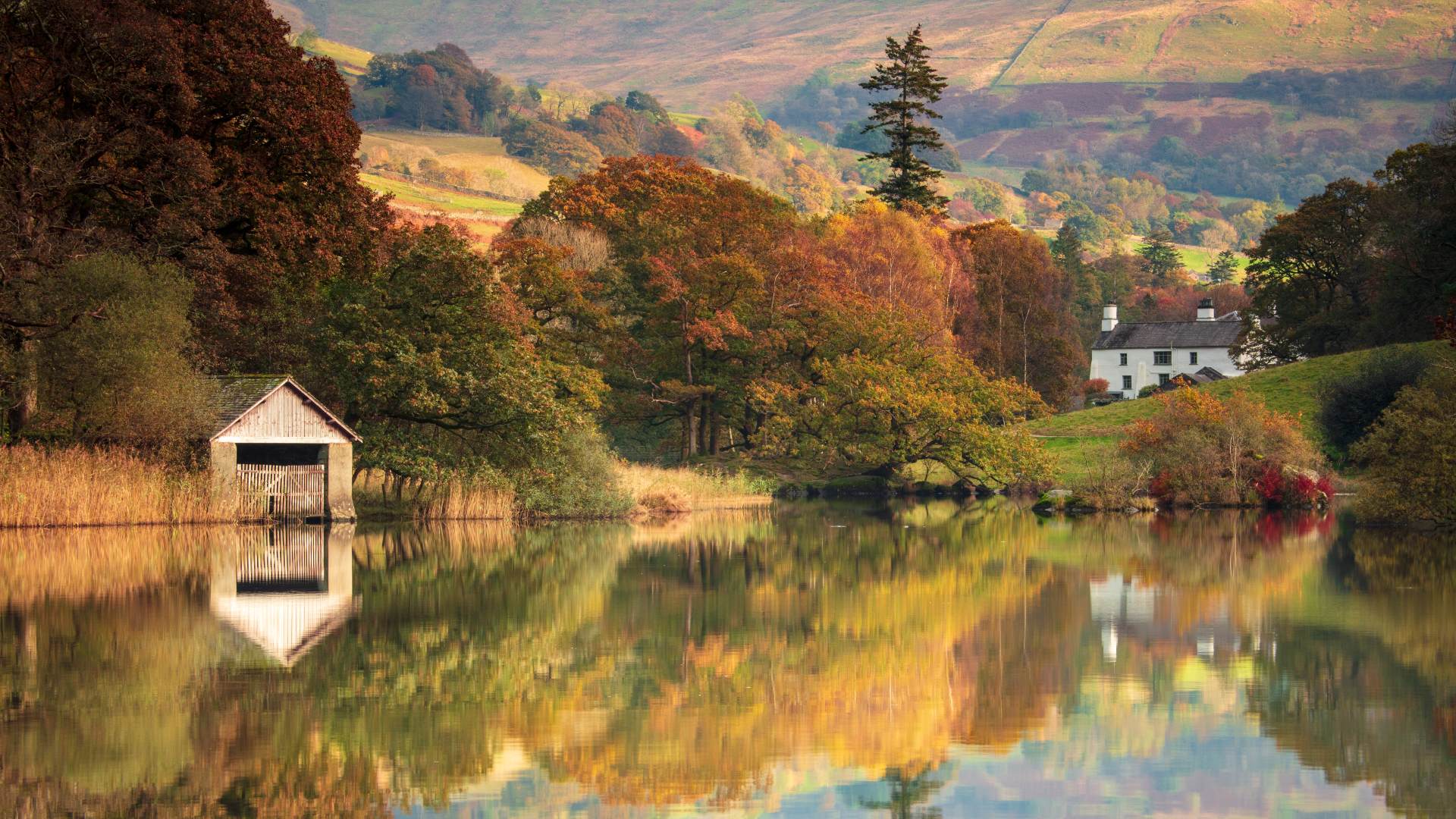 Winter
The UK is wettest and coldest during winter. You might also experience some enchanting snowy spells in high-up areas.
The average temperature in the UK during winter is 2-7°C (36-45°F).
---
---
Packing list
Regardless of the time of year you visit the UK, it's best to be prepared for all weather. Rain showers are common and often come and go without any warning.
Here's a basic packing list for visiting the UK between April and October:
Waterproof jacket and trousers
Sturdy walking shoes with a good grip
Jeans or long trousers
Shorts for warmer days
T-shirts, long sleeve tops and other light layers
Small day backpack
Sun hat or cap
Warm socks
Cosy hat, scarf and gloves
A set of clothes for evenings out
A reusable water bottle
UK plug adaptor
If you're visiting in winter, bring thicker layers and anything else that'll keep you warm in the chilly weather. Read this guide for more information about seasonal packing tips in the UK.
Regardless of the season, make sure to bring a waterproof jacket! You'll thank me later.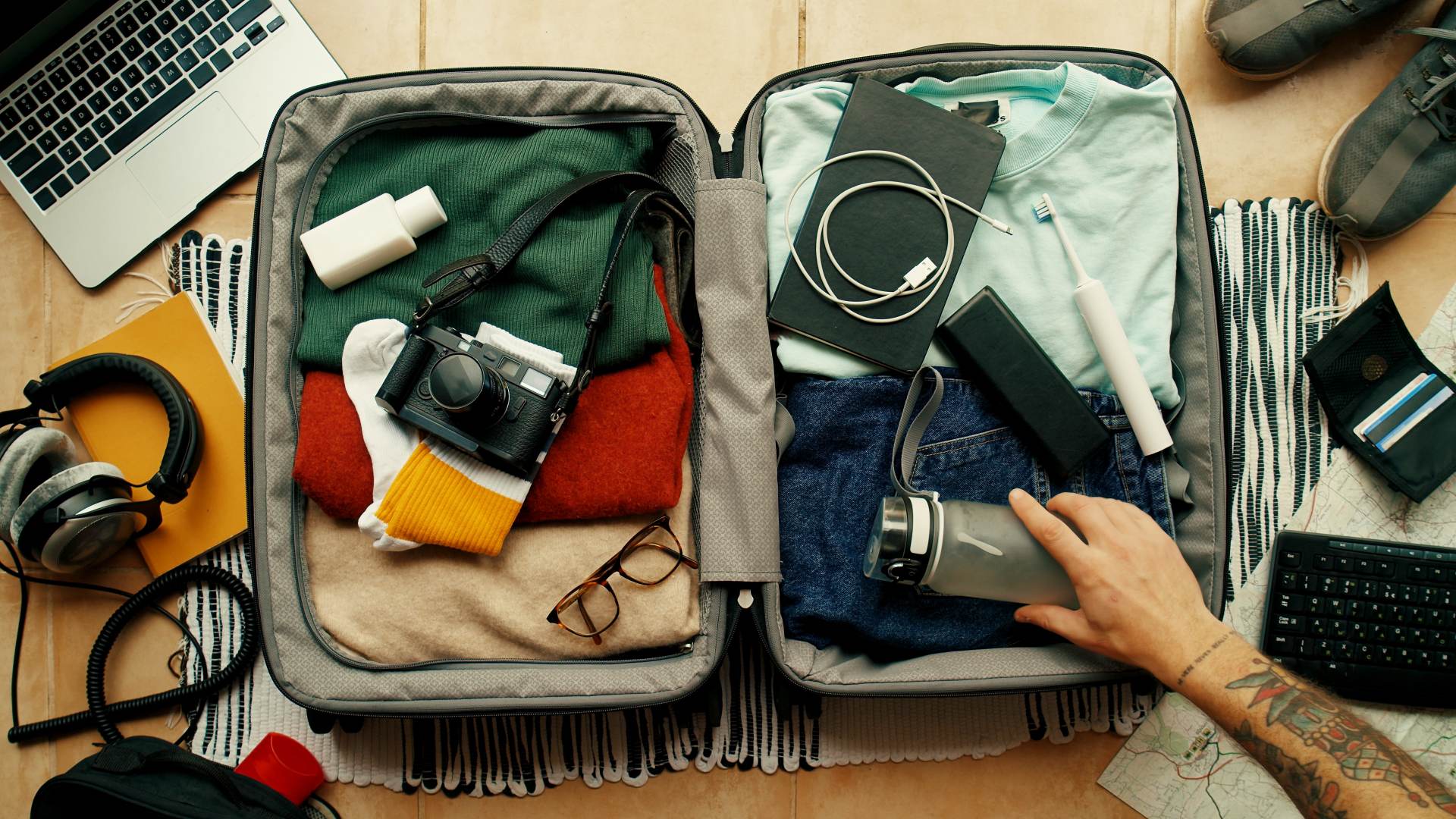 How to deal with midges?
Although the abundant wildlife in summer is welcomed, the warmer months also bring more pest-like creatures.
If you're visiting the Scottish Highlands and islands during summer, you'll probably notice midges. They are similar to mosquitos in that they bite, but they are much smaller. You'll find them near water, such as lakes, ponds and streams.
You can help avoid bites by covering up bare skin with long sleeves and trousers and spraying yourself with insect repellent. Look out for those that have DEET, icaridin and citronella in them.
Driving in the UK
A road trip is an excellent way to explore the UK. With your own car, you can see several sites in one trip and travel at your own pace.
Here are some tips from Angie for making driving in the UK as easy as possible:
1. Remember to drive on the left
This is often the biggest thing to get used to, but it helps to continually remind yourself to keep left.
2. Practise driving in a quiet area
Before hitting the highway, take your car out for a spin in a low-traffic area to get used to the feeling.
3. Rent an automatic car
You'll have less to worry about on the road and can focus on driving instead.
4. Use a GPS that verbally tells you where to go
With audio instructions, you can keep your eyes on the road. Using a GPS will also make it easier for you to find your next destination, instead of just using a paper map.
5. Take as many breaks as you need
Driving can be tiring, especially in a new country.
6. Practise parking in larger car parks first
The spaces are often smaller than those in other countries, such as the US, so have a go somewhere quiet first to gain some confidence.
7. Learn some of the UK-specific rules of the road
Check out what some of the common road signs mean and the speed limits.
8. Be patient with yourself
It often just takes a little bit of time to get used to. Soon, you'll be cruising the roads with ease.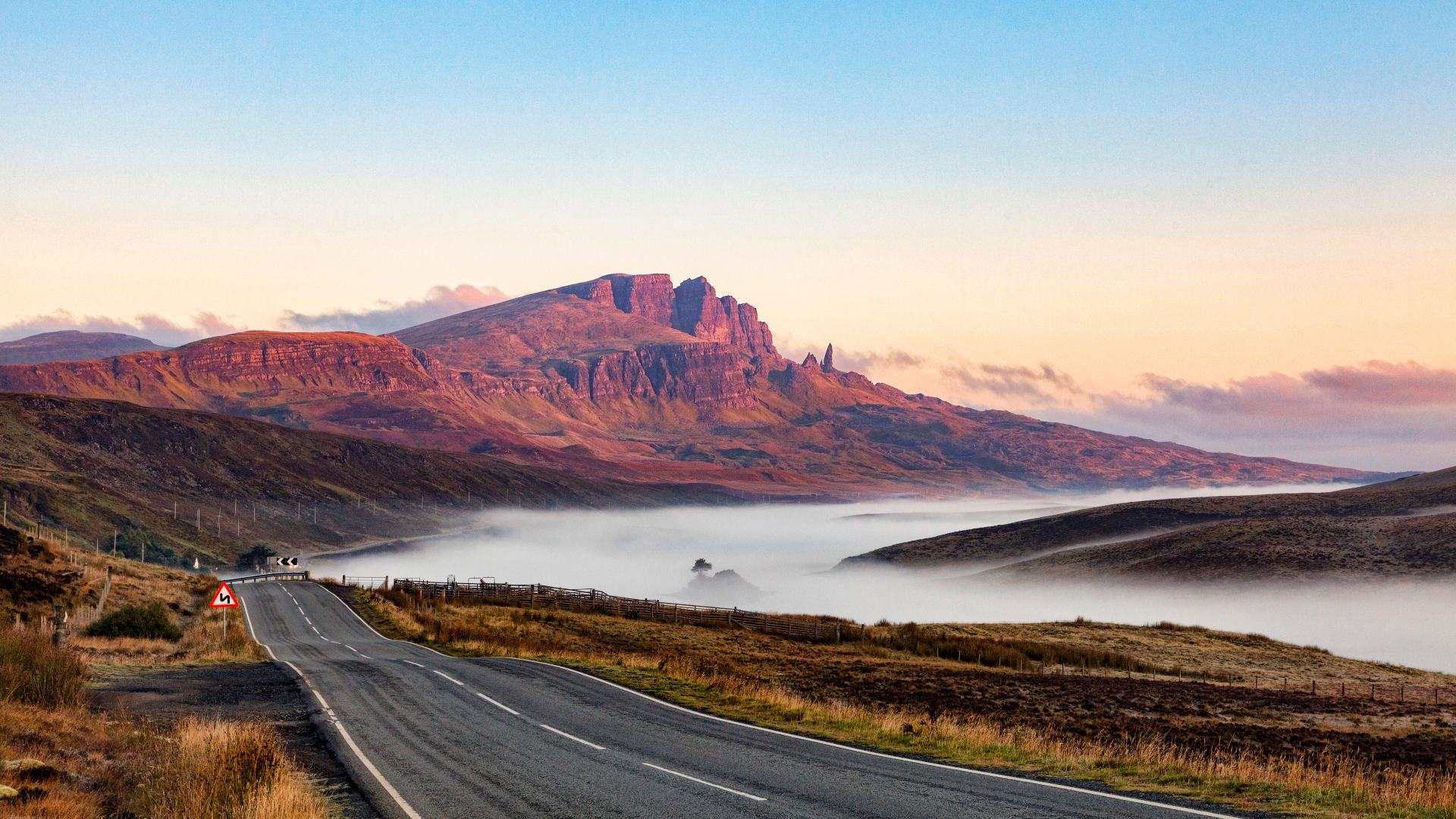 Public transport
Across the UK, people tend to get around by bus or train. You can buy train tickets in advance, usually for a reduced price. This is especially true if you're purchasing off-peak tickets for bus and train travel.
For shorter, inner-city journeys, you can usually use contactless card payments, Google Pay and Apple Pay. This is particularly handy in places like London, where you can't use cash to travel on the underground ("the Tube").
You can also buy an Oyster card to access public transport in London. An Oyster card is a smart travel card used mainly for the Tube. You simply top it up with credit and then travel freely around the city until it runs out.
Plus, with an Oyster card, you won't be charged any foreign transaction fees, because you just top it up with credit.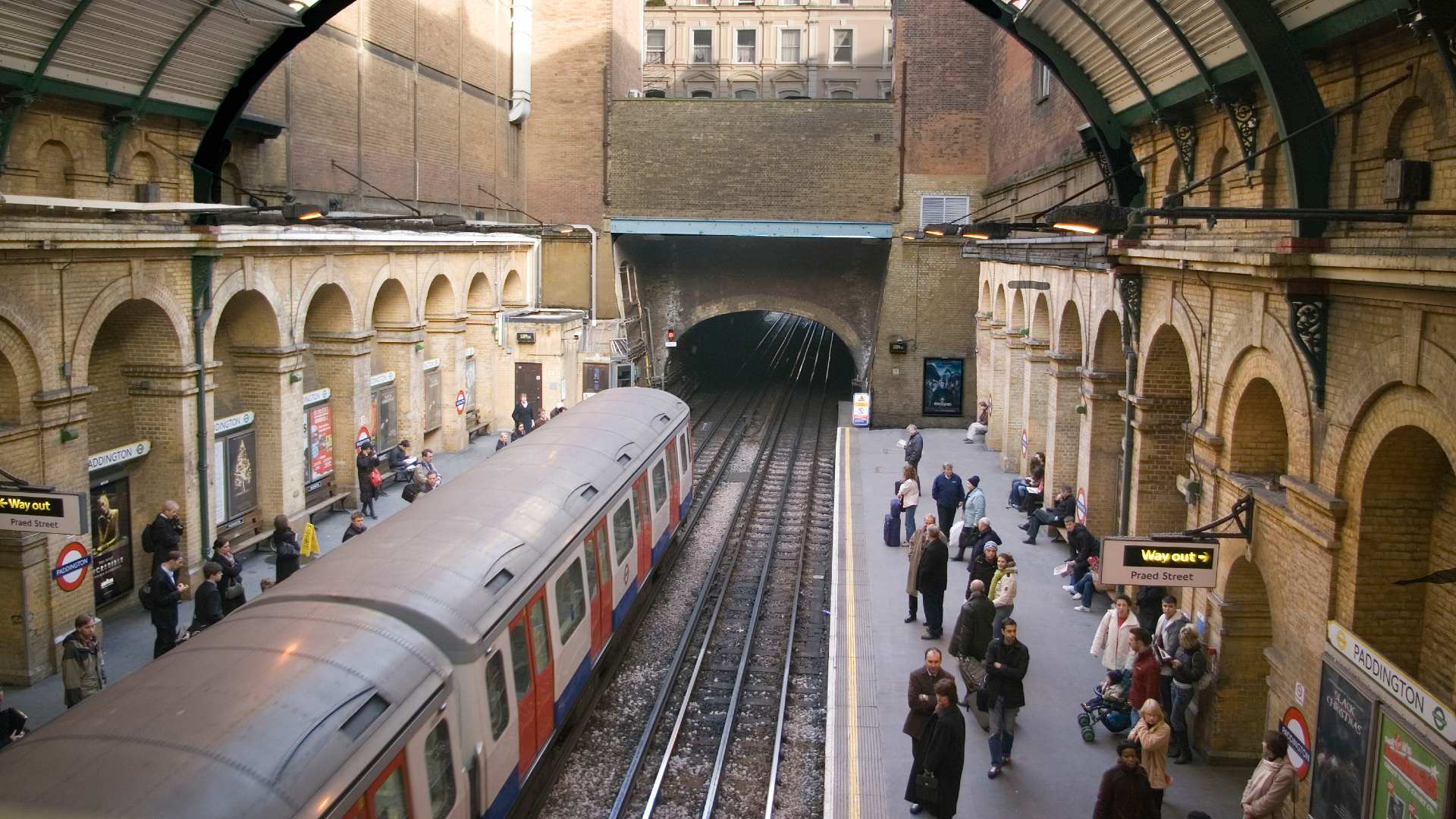 Visa information
Before visiting the UK, it's best to check whether or not you will require a visa on the UK government website.
For example, if you have a US, Canadian, Australian or EU passport, you won't need to apply for a visa. Just don't forget to bring your passport with you when you're entering the UK.
You'll need to get a visa before your trip if you're a resident of any country not listed on the government website. Visa applicants usually also get to stay for up to 6 months with a tourist visa.
What are some must-see places in the UK?
The UK has plenty of unmissable sights, with cosmopolitan centres like London and peaceful parks like the Peak District.
1. London
With a population of almost 10 million people, London is the buzzing capital of Great Britain. With dozens of iconic landmarks and an eclectic mix of cultures to delve into, you'll never be short of things to do.
In fact, it's one of the most visited cities in the world and you'll understand why when you get here.
Uncover some of London's rich history and visit the Tower of London, Buckingham Palace and Westminster Abbey. Stroll along the River Thames while you admire the recognisable buildings lining the water.
Make sure to spend a few days in London. There's so much to see you'll always leave wanting more.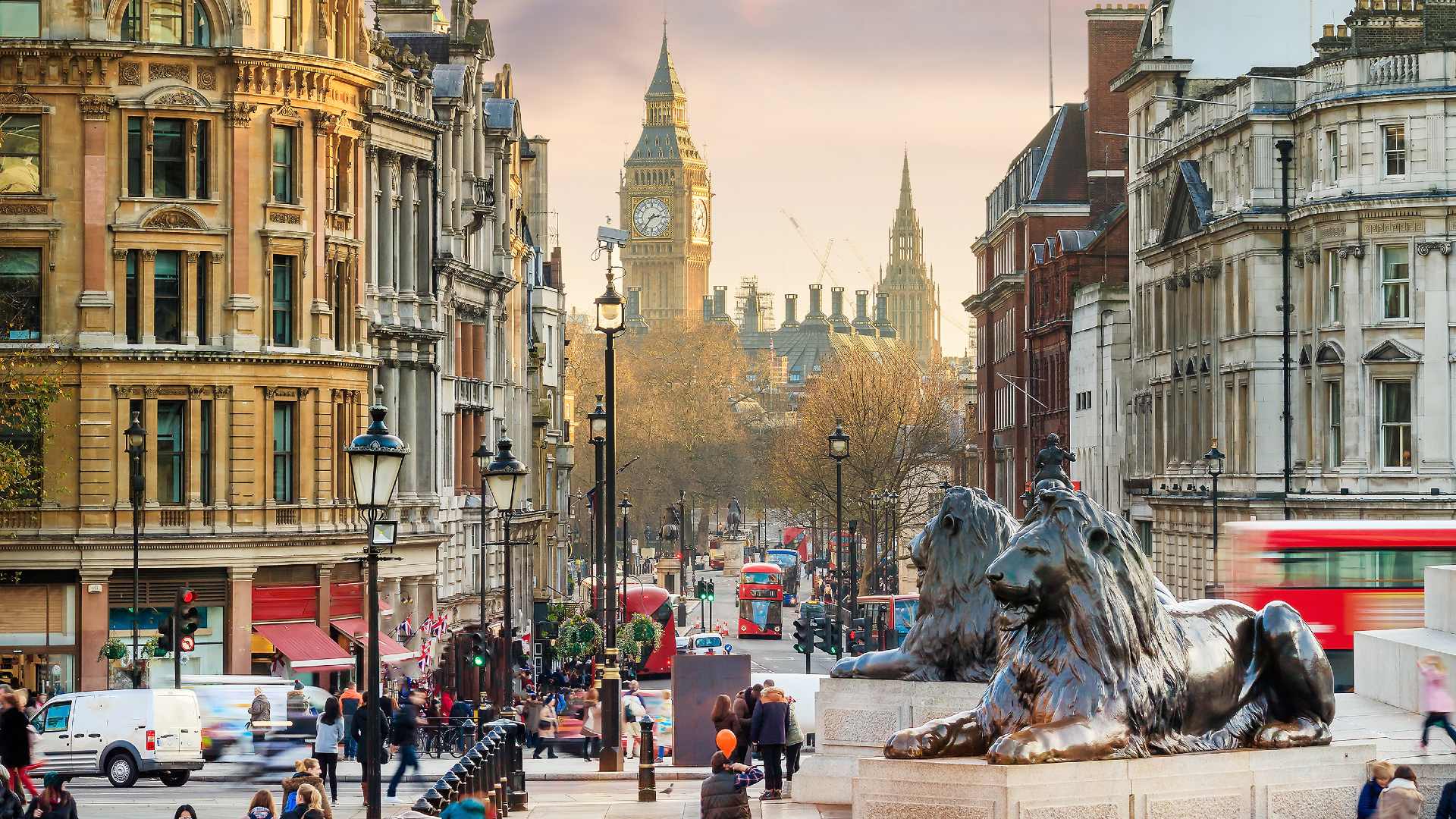 2. The Peak District
Explore the winding valleys and quaint villages in the Peak District National Park.
Stopover in Matlock Bath, a picturesque spa town that'll charm you with its old stone Victorian houses and river views. Wander the alleyways and then head to Crown Square to find independent shops, cafés and restaurants.
Ride a cable car up to the Heights of Abraham where you can take in the views and explore the illuminated caverns. There are also a few restaurants to relax in as you enjoy the breathtaking scenery.
The Peak District has got it all! Head to the gorgeous Matlock Bath and then venture up to the Heights of Abraham for the stunning views.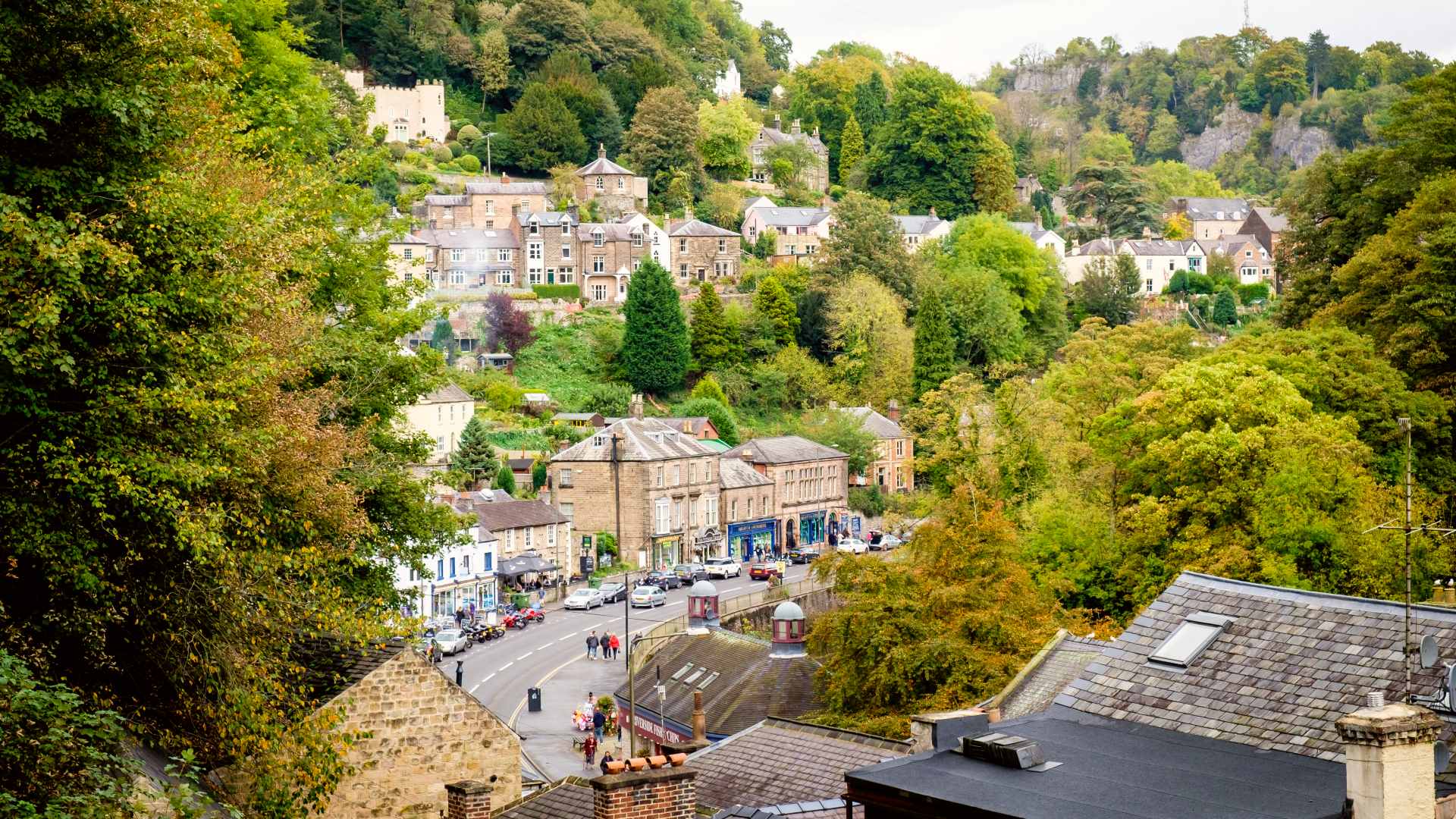 3. The Lake District
The Lake District is named after the many shimmering, blue lakes dotted around this national park. Head to Lake Windermere, the largest of the lakes here. It's hugged on all sides by mountains, lush forestry and characterful villages.
Get lost in a storybook setting and visit the enchanting Hill Top house. This was once the home of Beatrix Potter, who wrote and illustrated famous children's books like Peter Rabbit.
Hill Top looks like a picture from a postcard. It's got bags of charm and it's great to see where she wrote iconic tales of our childhood.
The UK is bursting with things to do and see. Experience it all for yourself and visit top places like:
Bath
Oxford
York
Stonehenge
Edinburgh
Glen Coe
Glenfinnan
Isle of Skye
Loch Ness
Loch Lomond and the Trossachs National Park
Llandudno
Prestatyn
Eryri (Snowdonia) National Park
---
---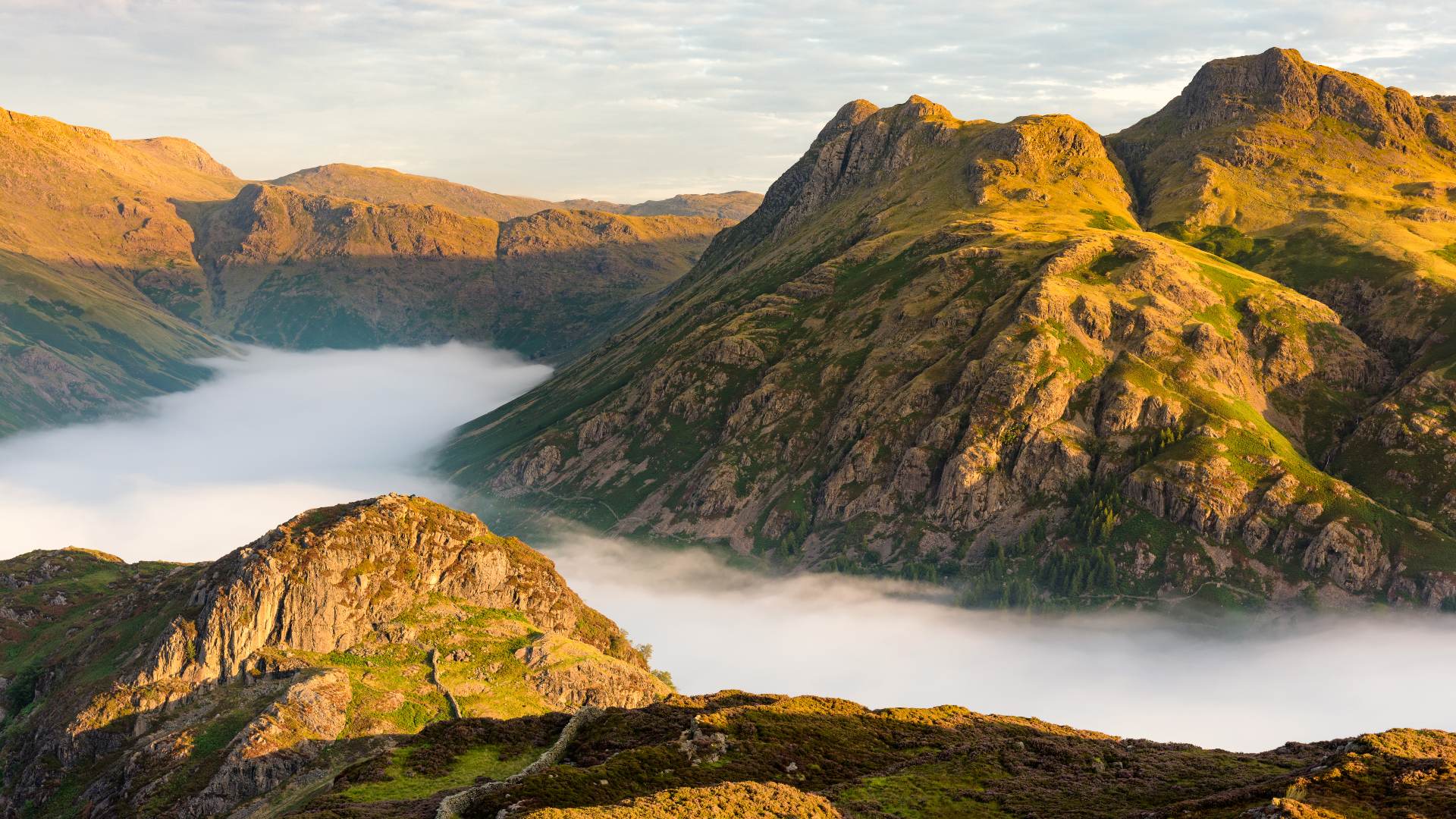 Money and currency
Before venturing off on your trip, it's a good idea to understand the best and easiest ways to handle payments.
Currency and exchange rates
The currency in the UK is the British Pound (Sterling), usually written as GBP or £. You might also hear people refer to £1 as a "quid", which is the equivalent of 100 pence.
When getting cash in the UK, you'll notice that the bank notes look a little different in each of the nations. That's because Scotland and Northern Ireland have distinct banknotes. These should be widely accepted across the UK, but the most common currency notes you'll see will be English.
Usually, the exchange rate will be better in your home country. Check the rates before you leave and consider getting some cash out ahead of time.
You can look at the current conversion rate on XE.com.
ATMs (cashpoints)
ATMs, also referred to as cashpoints, are widely available in the UK. They tend to offer competitive exchange rates. Some machines will let you withdraw cash for free, whereas others will charge you a small additional cost. The fee varies at each ATM, so just make sure to check what it is before completing your transaction.
Credit and debit cards
Most businesses accept card payments in the UK and cash is gradually becoming less common in some areas. Many businesses operate on a cashless basis and will only take card payments.
Visa, MasterCard, Diners Club, Google Pay, Apple Pay and American Express credit cards are widely accepted throughout the UK.
In saying that, it's certainly a good idea to carry cash at all times. This is especially true in smaller towns and villages, where cash is more commonly used.
Tipping culture
Tipping is customary in the UK, but it's not as heavily relied upon as in some other countries. But it's certainly recommended that you tip, even a small amount. It's a great way to show your appreciation for good service and it's always welcomed.
Generally, in cafés, bars and restaurants you should tip between 10-20%. Of course, this amount may be more or less depending on the quality of service.
For taxis, you can round up your fare as standard practice. But if you've received particularly good service, you might wish to add a little extra.
When checking out of your hotel, you can also leave a small tip for the housekeeping staff.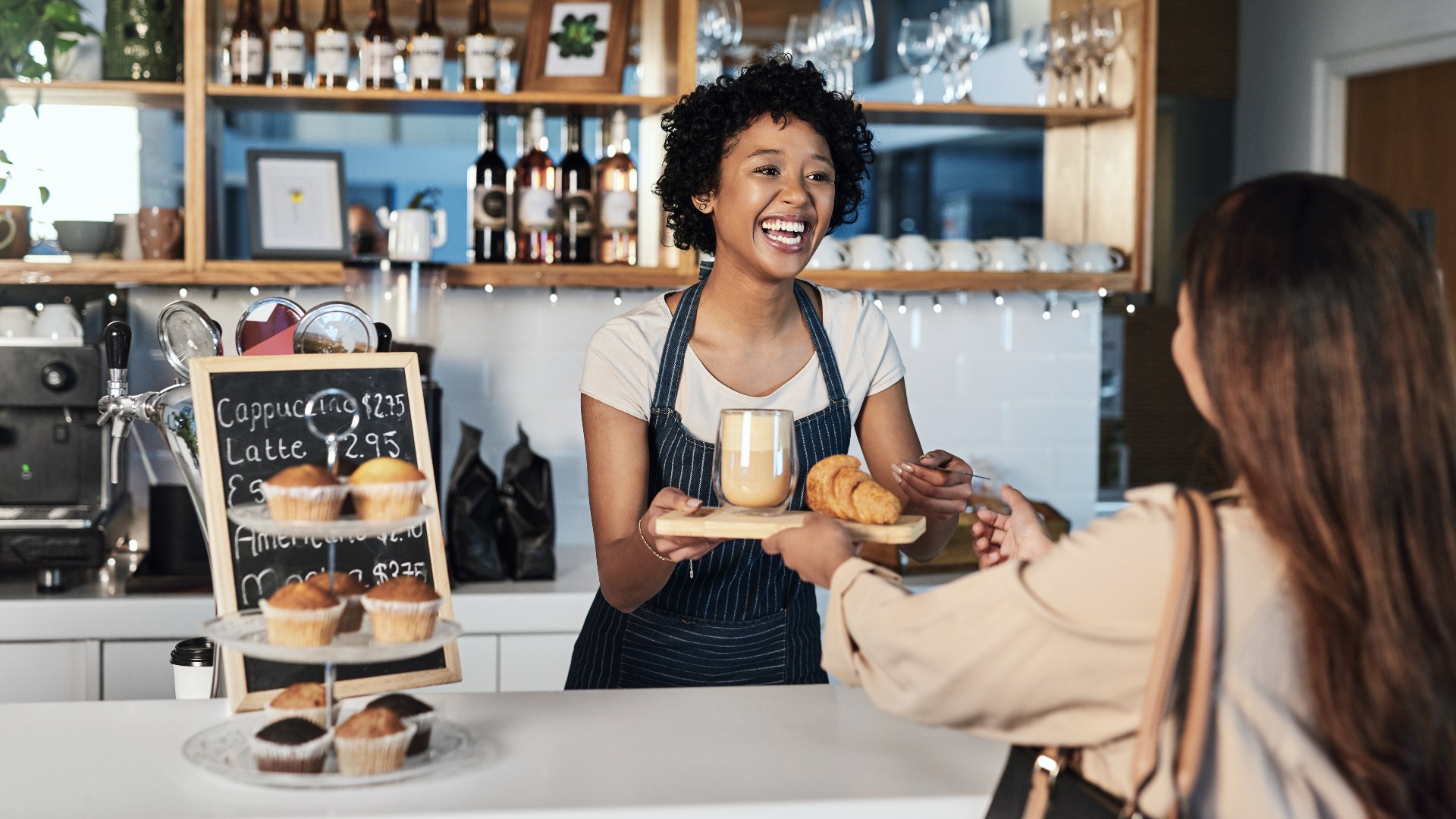 Eating and drinking
The UK has a vibrant food and drink scene, with old-timey pubs, modern cafés and up-scale Michelin-starred restaurants.
Tap water
Drinking tap water in the UK is safe and certainly a lot cheaper than buying bottled water. You can bring or buy a reusable water bottle to use less single-use plastic. You'll easily be able to refill the bottle at hotels, cafés, fill-points in the city and many other places.
In fact, British tap water is said to be one of the best water supplies in the world, with a quality rating of 99.95%. So you can access clean water with ease, wherever you are in the UK.
Typical food and drinks
The UK has a lot of international food, as well as local cuisine. You should be able to sample whatever you're craving, particularly in larger cities.
Some British classics include a full English or Scottish breakfast. This is a hearty meal, usually including eggs, bacon, sausage, buttered toast, baked beans, black pudding and a few other additions.
Treat yourself to a British dessert, usually referred to as "pudding". You could try sticky toffee pudding and spotted dick or apple crumble with custard.
When in Scotland, taste some of the nation's favourite drink – whisky – often called "the water of life". With hundreds of distilleries across the country, Scotland takes great pride in its high-quality whisky production.
Enjoy some afternoon tea, usually between 3-5 PM. This tasty midday treat has been a tradition in the UK since the 1840s and is still popular today.
You'll be served up platters of freshly prepared sandwiches, scones, cakes and pastries. And of course, all eaten alongside a pot of hot tea.
Make sure to go for afternoon tea when you're in London. It's delicious and just a fun, very British experience.
---
---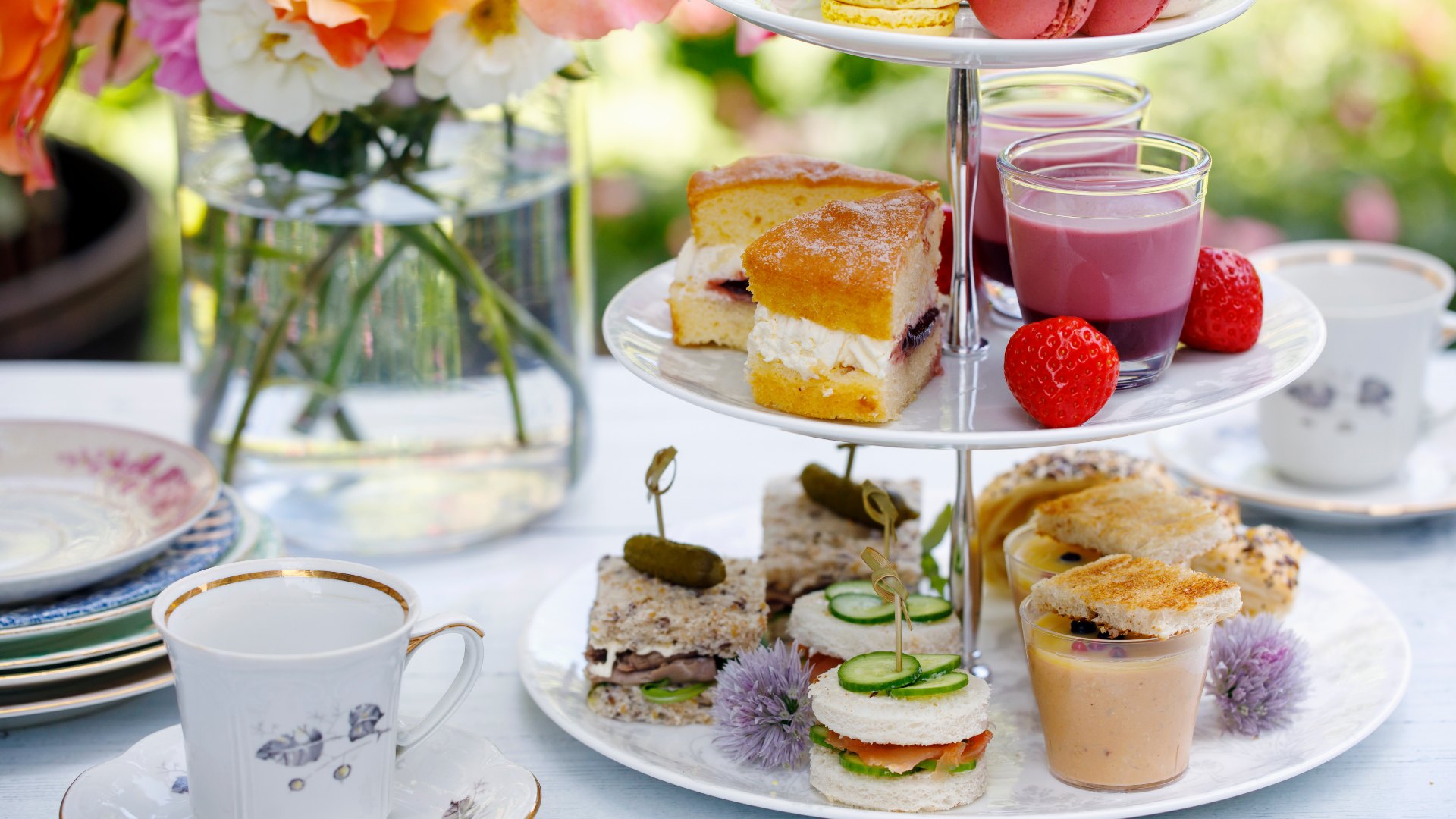 With these UK travel tips, you'll soon be ready to set off on your adventure. Uncover the awe-inspiring British sights your way, either on a self-drive trip or as part of a guided small group tour.
Let an expert start planning your dream UK tour. Our team at Nordic Visitor knows what it takes to make a trip stress-free and deeply special.
Get in touch and your personal UK-based travel expert will begin curating your unforgettable trip.