Day 4: This is an excellent opportunity to talk about Icelandic weather.
Driving from Egilsstaðir to Akureyri today, we hit a few patches of rain, sleet and snow. Then moments of partial sunshine. This cycle repeated itself all day. However, it's actually quite typical for an Icelandic winter (or other seasons for that matter), and we couldn't call ourselves honest local travel experts if we made you believe it's sunshine and rainbows everyday.
So, let's go over some important points about Icelandic weather:
It's unpredictable, just like the northern lights. And often just as beautiful.
You might experience all types of weather in one day.
Or maybe all four seasons in one trip. (e.g., it was warm and sunny on Day 2)
It can be very different from one region to another, even just a town away.
There's an old Icelandic saying: if you don't like the weather, wait 5 minutes.
Another old saying: there's no such thing as bad weather, just bad clothing.
We consider the weather part of any true Icelandic adventure!
Now let's talk about driving.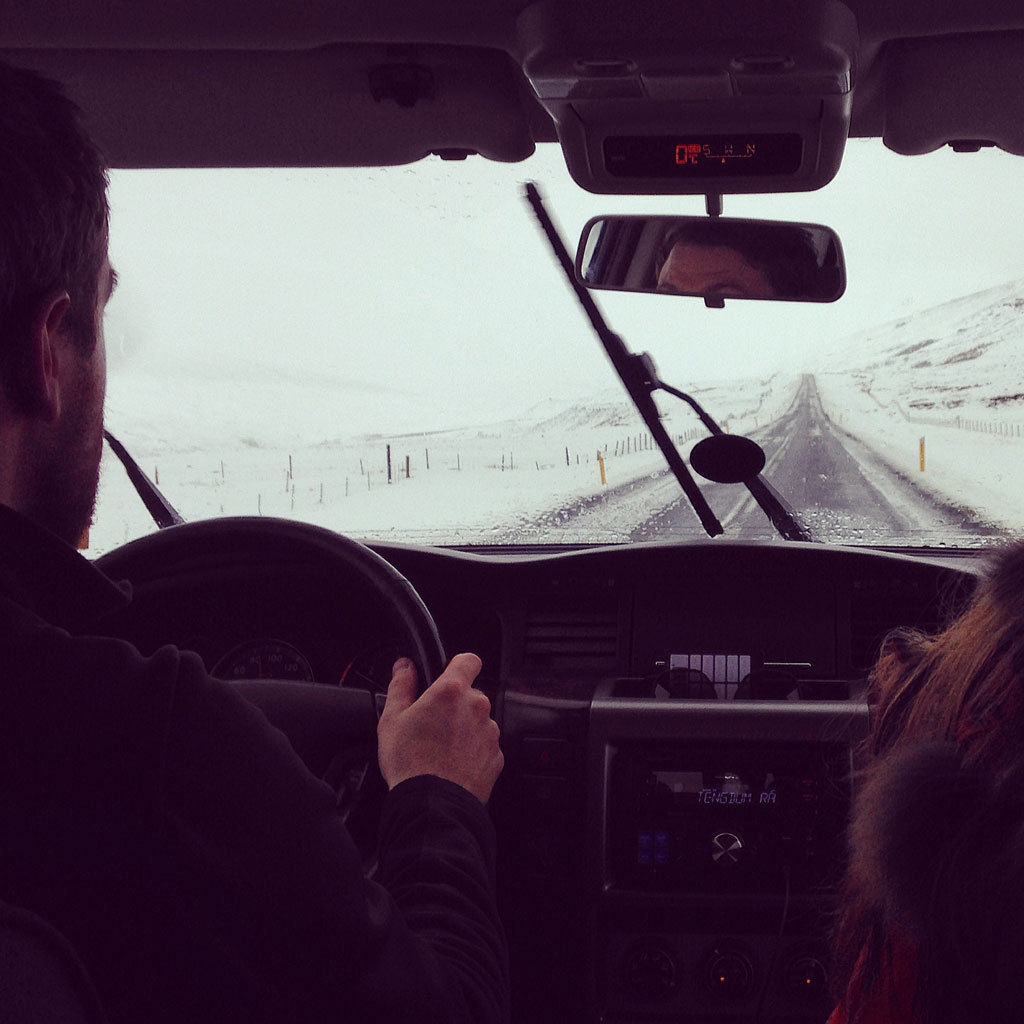 Always give yourself plenty of time to reach your destination, regardless of the season and weather conditions. There's no need to speed through the scenery or risk a speeding ticket. As for car types, you can choose from a variety of vehicles for a summer self-drive package, but in winter, you do need a 4x4 (four wheel drive) jeep for trips around the Ring Road. Safety first!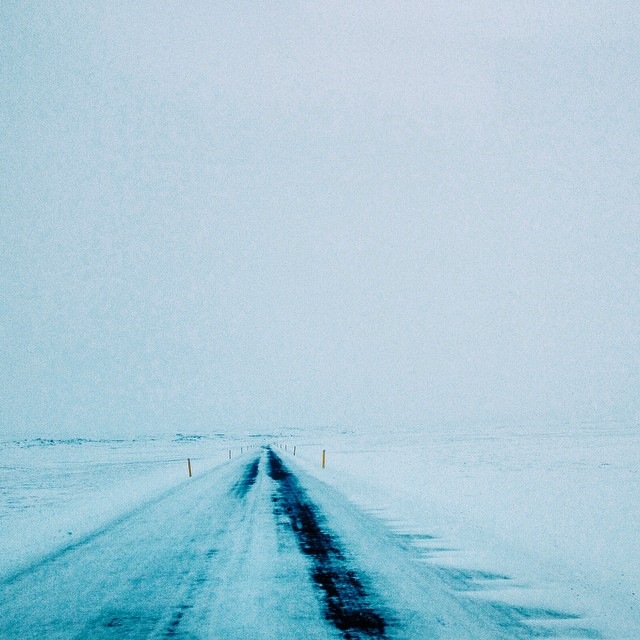 And most importantly, let's talk about what to wear.
Wind and waterproof outerwear. And lots of layers. Woolen and synthetic fabrics are your best friends (cotton is not recommended for thermal active wear), and you should bring back-ups in case some items get wet. You'll be so glad you packed those spare socks and gloves.
You can reference our handy list of things to pack at our website, and when in doubt you can always ask your friendly local Nordic Visitor travel consultant. Or just buy some Icelandic-designed outdoor clothing to blend in with the locals.
Below is a virtual fashion show of what our intrepid explorers wore for today's snowy excursions (top to bottom: Hafdís, Aníta, Sigfús, Jessica):
Don't be fooled by these stylish people -- there are lots of wool and fleece layers under those jackets above!
Remember, you can make unforgettable travel memories in any weather -- it all comes down to preparation and an open mind.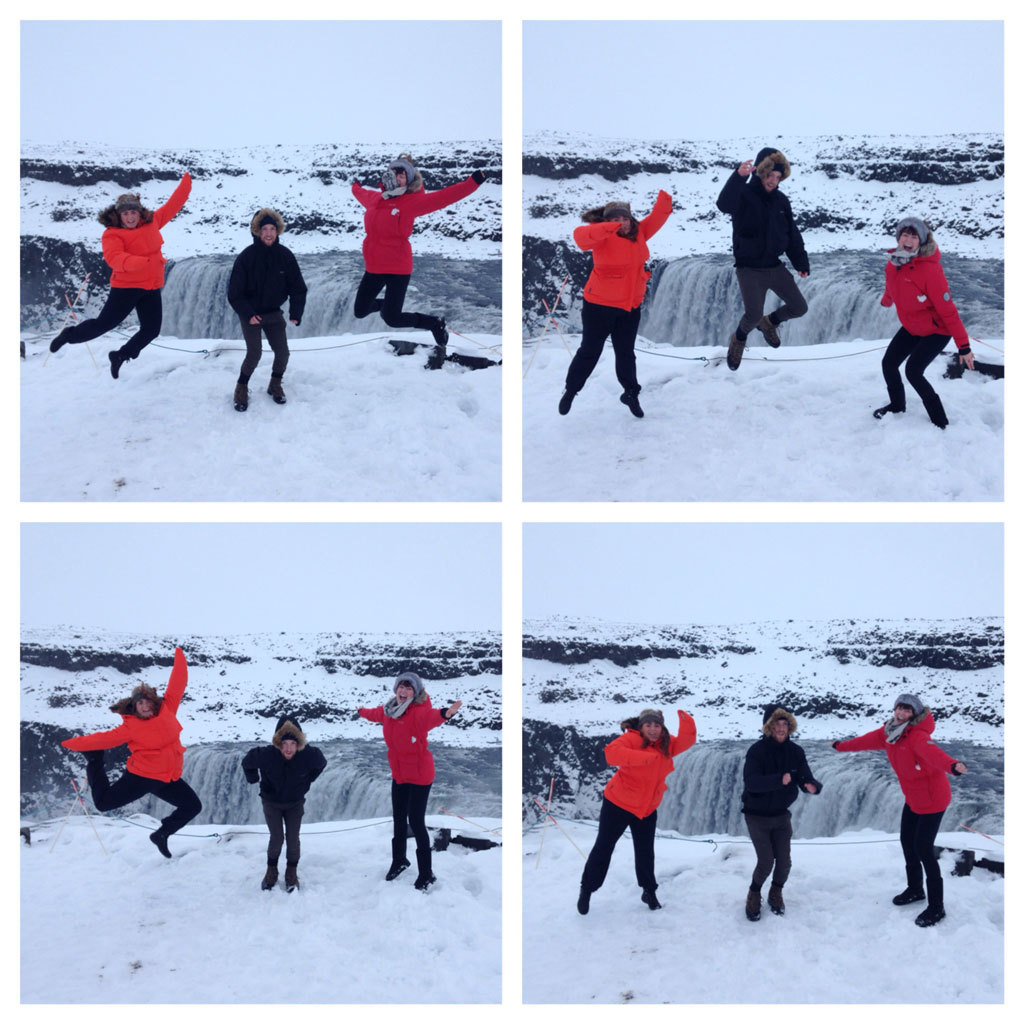 This week, 28 October - 1 November, we're out on the Ring Road, the 1,332 kilometre main highway around Iceland. Follow our pics live on Instagram @nordicvisitor
Stay tuned for more updates, or catch up on our journey below:
P.S. That waterfall in our pictures is Dettifoss, the most powerful of its kind in Europe. You might have seen it in the beginning of the film Prometheus (2012) by Ridley Scott.