Take it from our local travel lovers: the Westfjords are simply beautiful. Endless coastlines, jaw-dropping bird cliffs with thousands of nesting birds, well-maintained hiking paths, quirky museums, and gorgeous mountainous landscapes await those who make the trip.
Some of the most striking beauty on the island can be found in this region. Here are 6 spots to consider for your next trip if you're not sure what to do in the Westfjords.
---
---
Dynjandi waterfall
Standing 100 meters tall, Dynjandi waterfall is often described as a bridal veil for its tapered look. It's the largest waterfall in the Westfjords and visiting the chute makes for a beautiful little hike.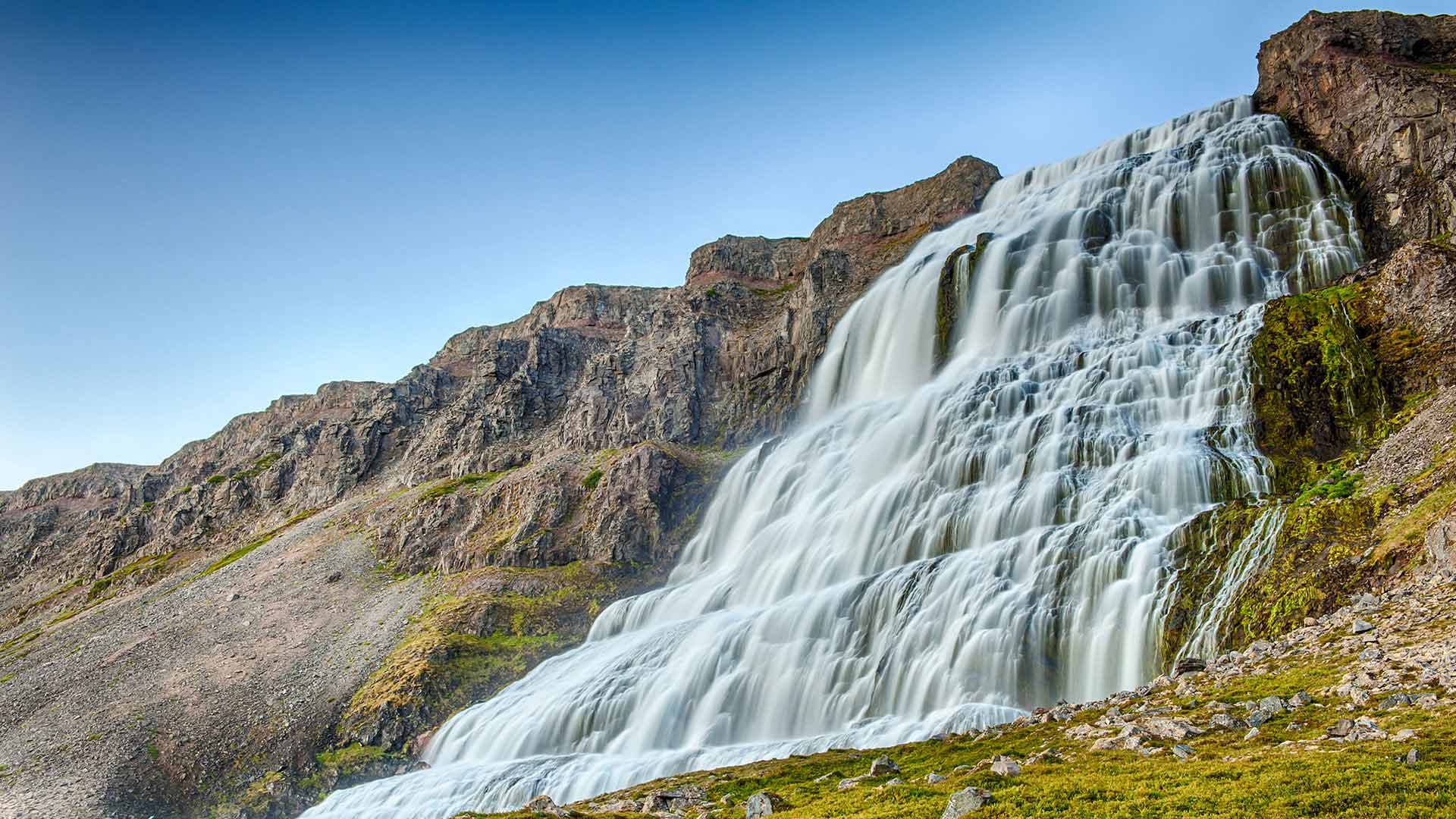 Látrabjarg
Interested in seeing puffins? Látrabjarg is the biggest sea-cliff in Iceland, and one of the most crowded bird cliffs in the world. In the summertime, Látrabjarg comes alive with around one million birds.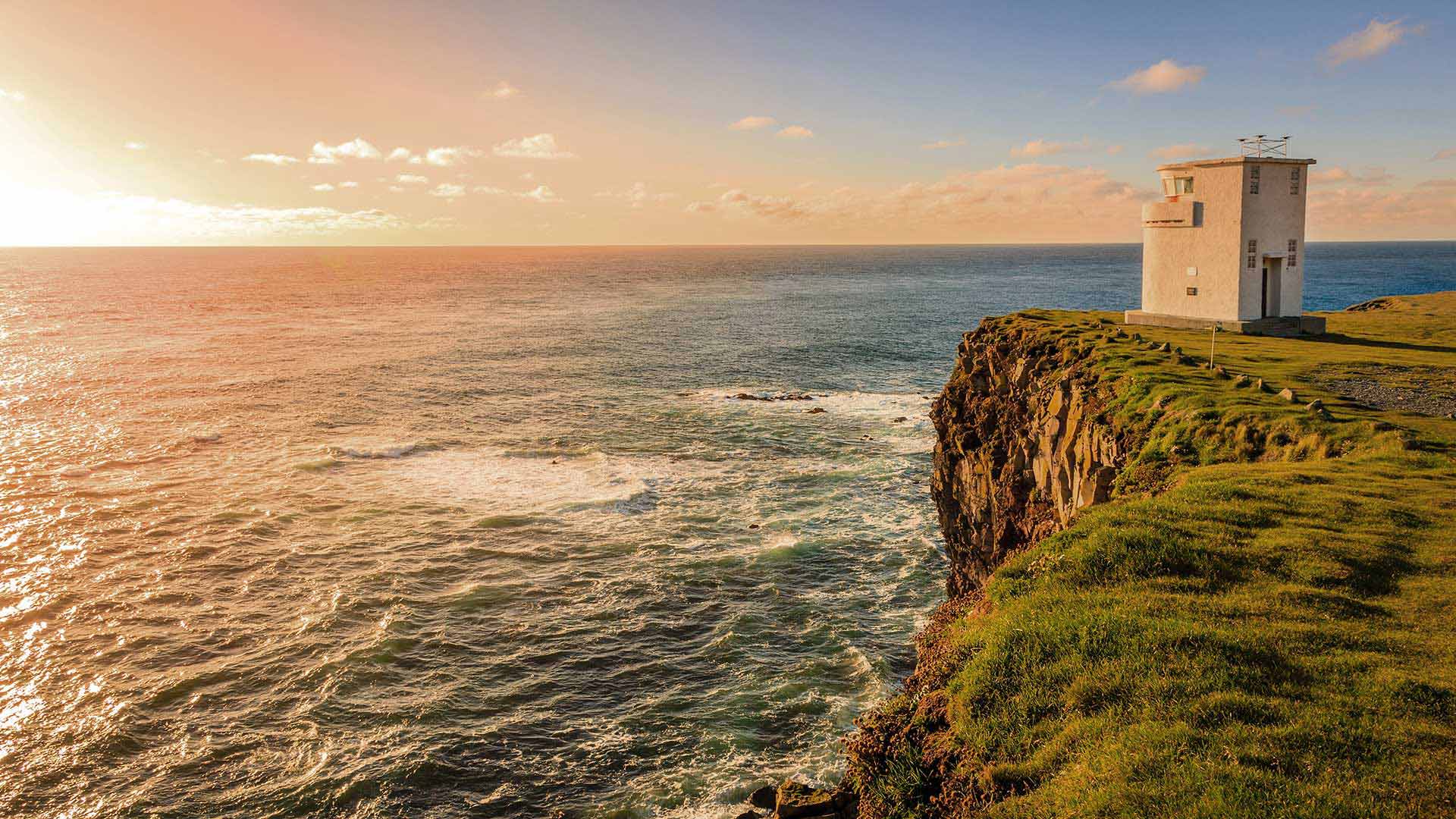 Ísafjörður
The unofficial capital of the Westfjords, Ísafjörður is known for its rich art and music scenes with exhibitions and concerts held throughout the year. Also, striking nature is just a quick car ride away so it's an ideal place to base yourself during a trip up west.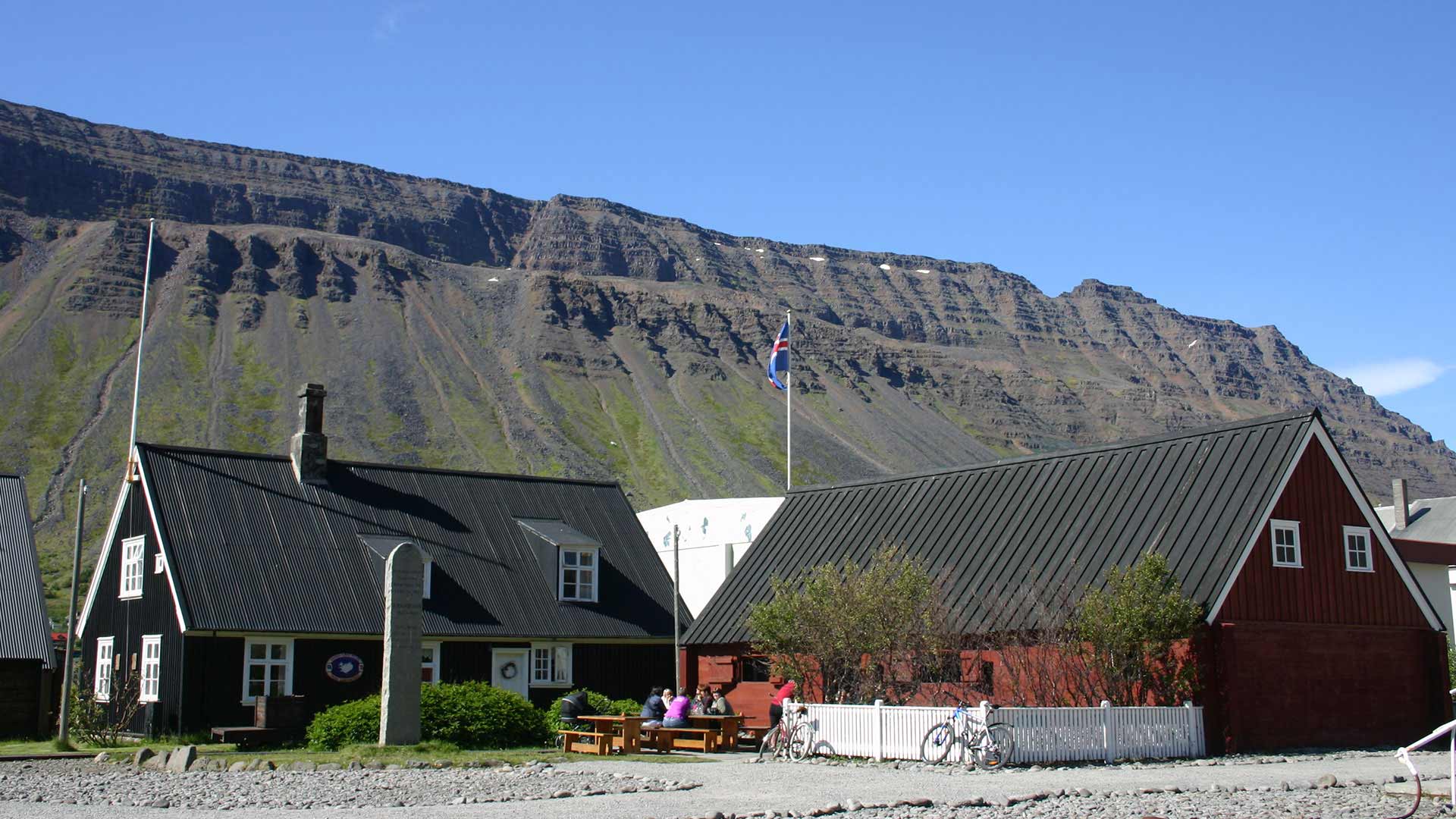 Flatey
A remote island in Breidafjordur Bay, Flatey is a unique destination. With a single dirt road and no cars, you can easily get a feeling that time has stood still here. The island's church has a fresco by a contemporary painter, there many old, wellpreserved houses to visit, and the island is home rich birdlife.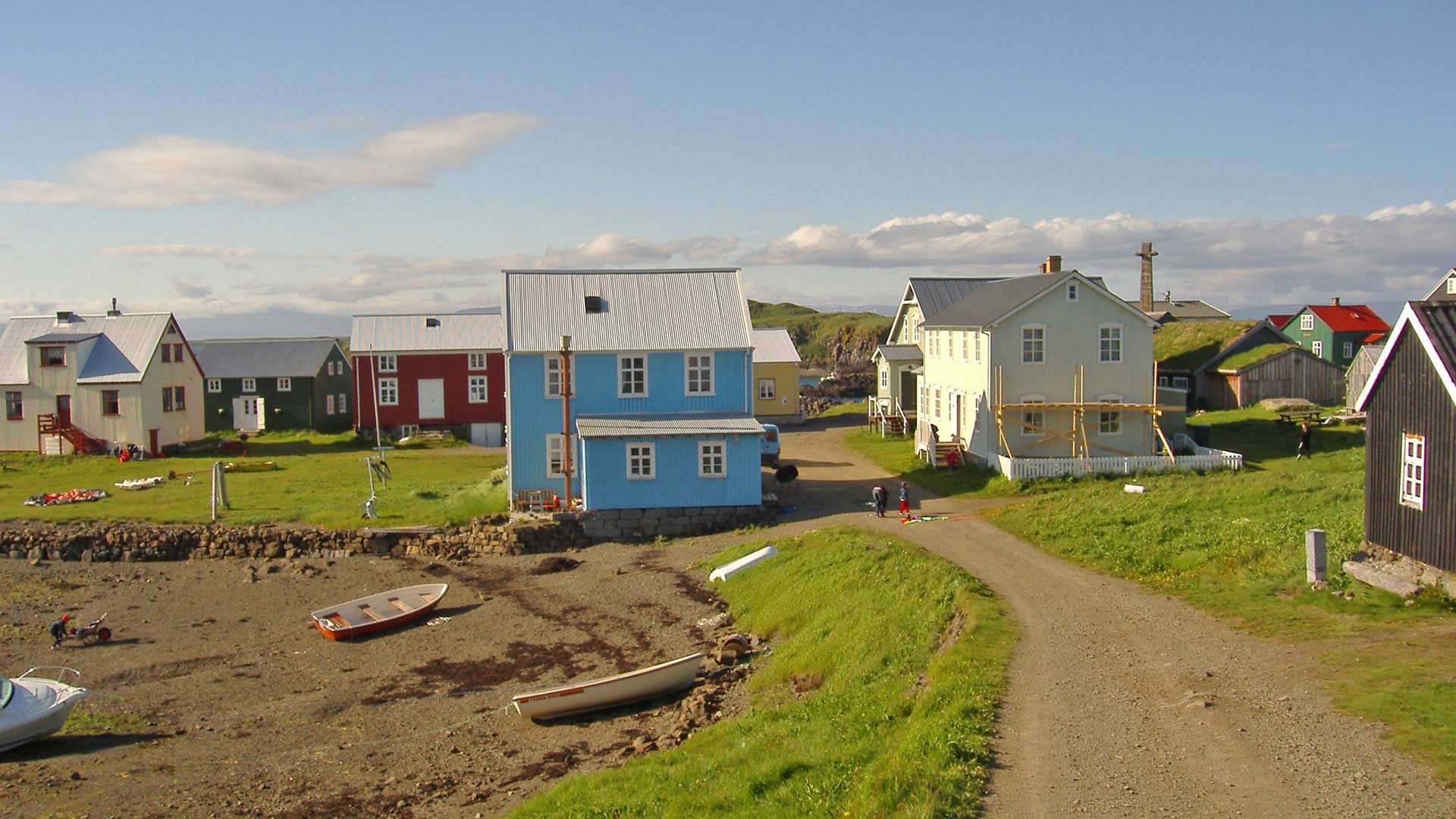 Drangsnes
Drangsnes is a village home to fewer than 70 residents, with one guesthouse and one restaurant. So, why visit? There are a pair of hot pots by the rocky shore that attract visitors far and wide. Also, there are boat rides to Grímsey during the summer for prime puffin-watching.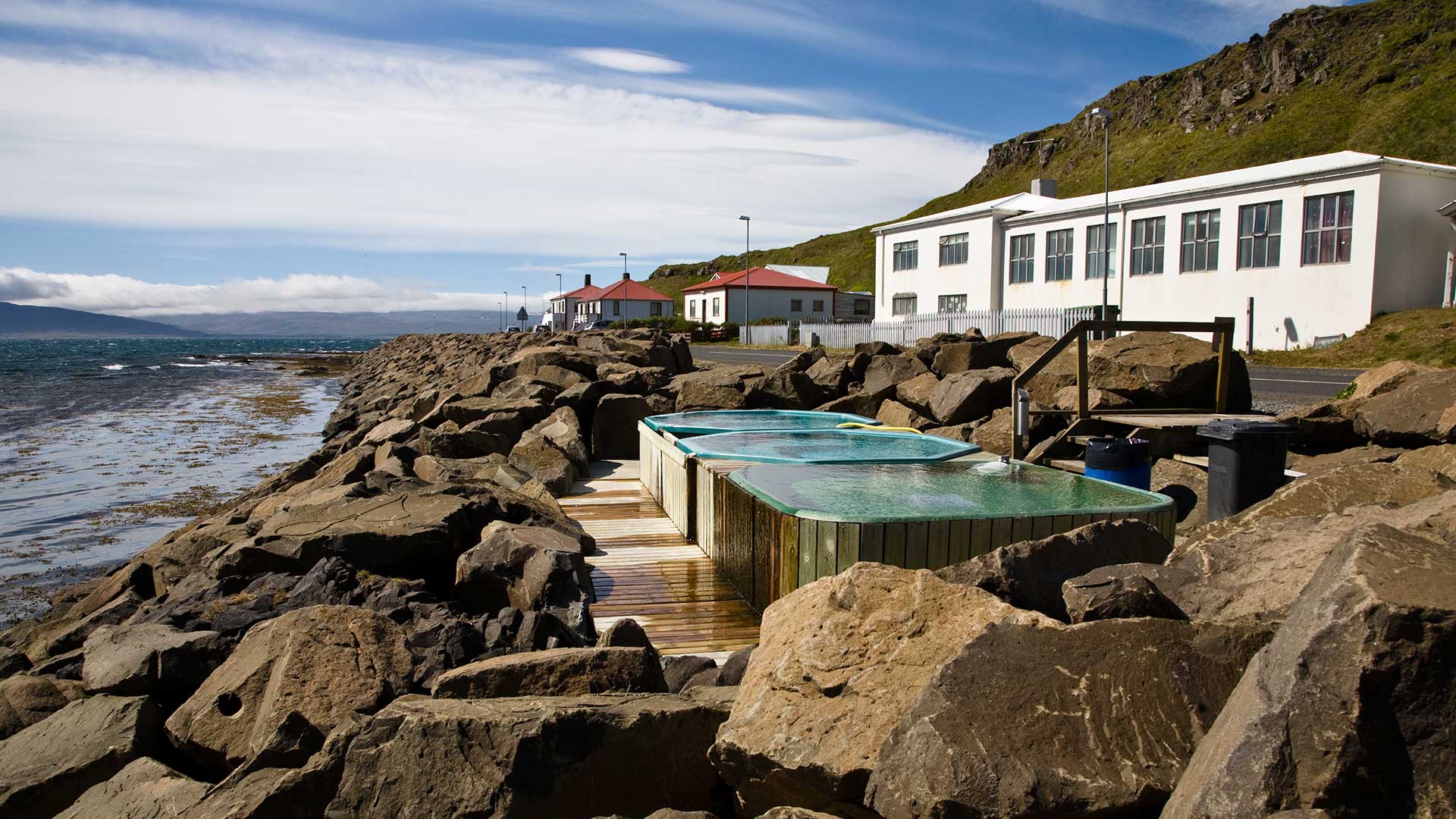 Rauðisandur
Rauðisandur is a beautiful golden-red sand beach in the Látrabjarg area that offers a sense of tranquility and awe-inspiring scenery. The vast, sandy shoreline is a prime viewing spot for a variety of wildlife, including harbour seals and seabirds.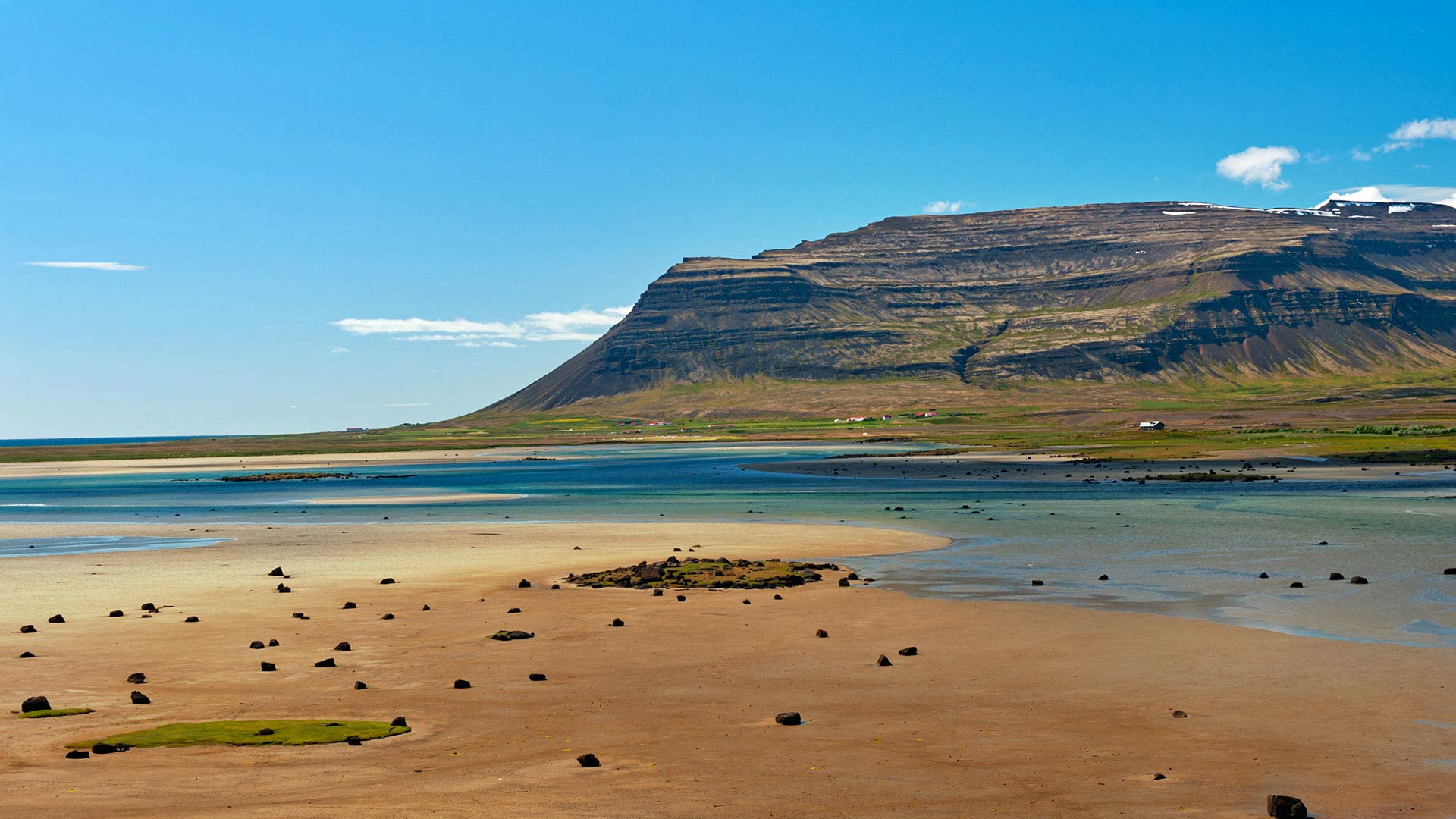 ---
Experience the wondrous Westfjords for yourself - browse the tours below or contact us for more information.