There was a time when just visiting Iceland was an off-the-beaten-path adventure. Now, as more travellers come to know and love the Land of Fire and Ice, some places have become top attractions.
You might be reading this because you'd like to know what Iceland hidden gems are waiting for you now that you've seen the must-see sights. Or perhaps you're preparing for your first visit and you'd like to combine seeing the top spots with experiencing a different side to Iceland.
Either way, you've come to the right place. Iceland is a place of astonishing beauty where the forces of nature reign supreme and the locals will welcome you gladly.
Read on and you'll uncover cultural gems, incredible natural wonders and exciting activities in each of these Icelandic regions.
---
---
1. Reykjavík
The city of Reykjavík is, perhaps unsurprisingly, the smallest capital in Europe. Don't let its size fool you though, as Reykjavík has plenty of captivating cultural highlights.
Even if you're keen to explore the best off-the-beaten-path Iceland sights, we highly recommend spending some time here during your visit.
Scroll on for our suggestions on what to do, and how you can experience Iceland's capital city like a local.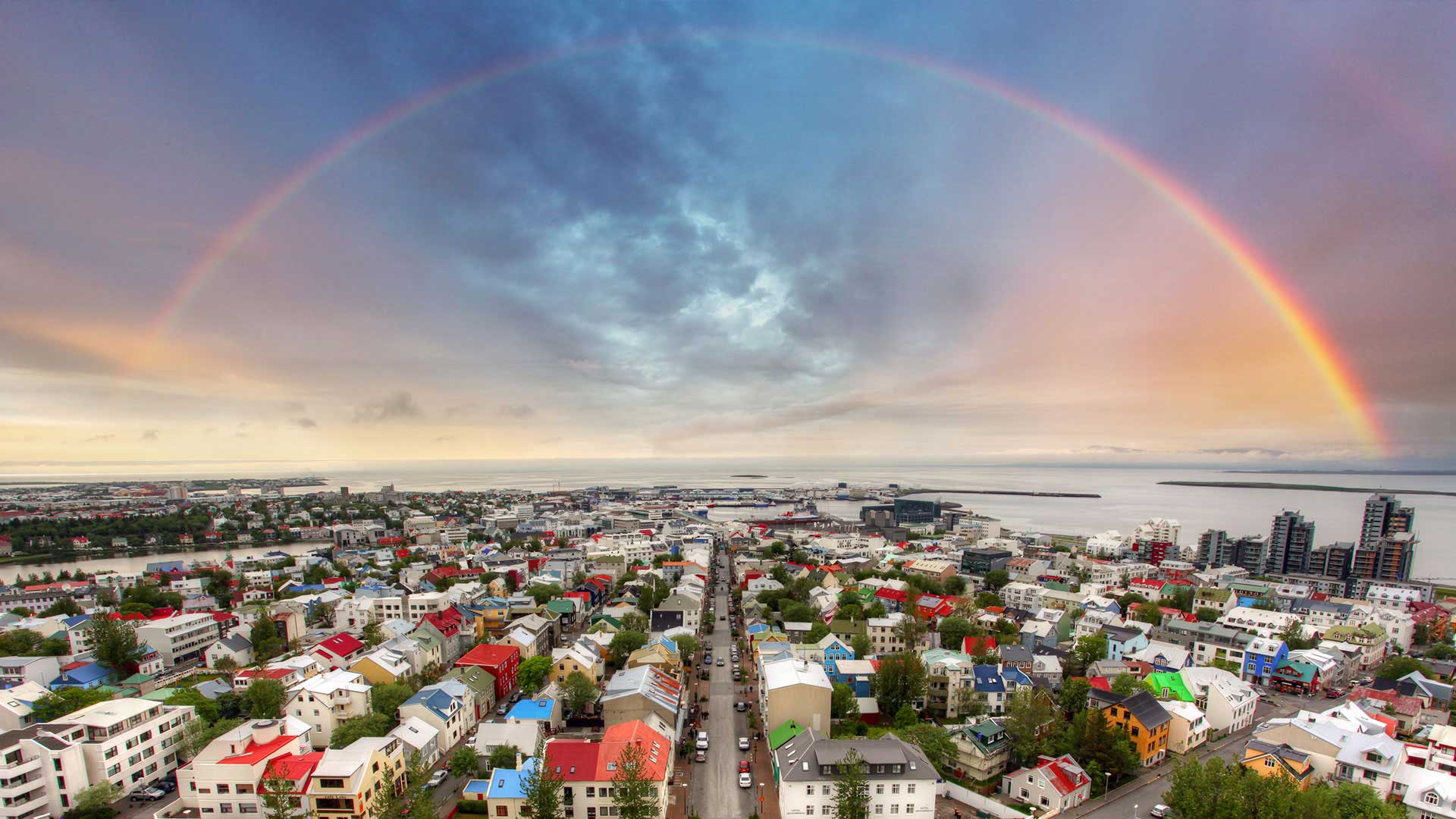 Embrace the local music scene
Iceland is world-renowned for its vibrant music scene. Why not time your trip to coincide with one of the city's many music festivals? Check out Reykjavík's calendar of cultural events to see what's on.
You could also visit the tiny Icelandic Punk Museum, a nod to how the genre influenced the country's music culture.
Alternatively, combine two Icelandic passions: literature and music. Reykjavík is home to a number of bookshops, many selling English titles. Come evening, some bookshops transform into live music venues with cocktail bars. Enjoy!
Combine swimming and ice cream
Although swimming and ice cream may not seem like a natural pairing in such a chilly climate, Icelanders adore it.
Begin by taking a relaxing dip in one of the city's many geothermal pools. Then, simply follow the lead of the locals and go for ice cream. Most neighbourhood pools have a nearby ice cream shop offering an array of flavours.
If you want the true Icelandic experience, enjoy yours dipped in liquorice sauce.
Visit Kolaportið flea market
Head to Reykjavík's harbour on weekends to check out the Kolaportið flea market.
Hunt for souvenirs of your trip as you browse Icelandic crafts, and sample delicious produce. You can even leaf through old records to add to your collection back home.
---
---
2. Reykjanes peninsula
Close to Iceland's capital, Reykjavík, you'll find the Reykjanes peninsula located in the southwest corner of Iceland.
The region is often the first port of call for many travelling to Iceland, and you'll come across lots of popular spots here. For example, the renowned Blue Lagoon hot spring, the Fagradasfjall volcano, and the Golden Circle route are located in Reykjanes.
However, there are also a few less-visited spots on the peninsula that are well worth a visit. Check out the following off-the-beaten-path things to do on the Reykjanes peninsula.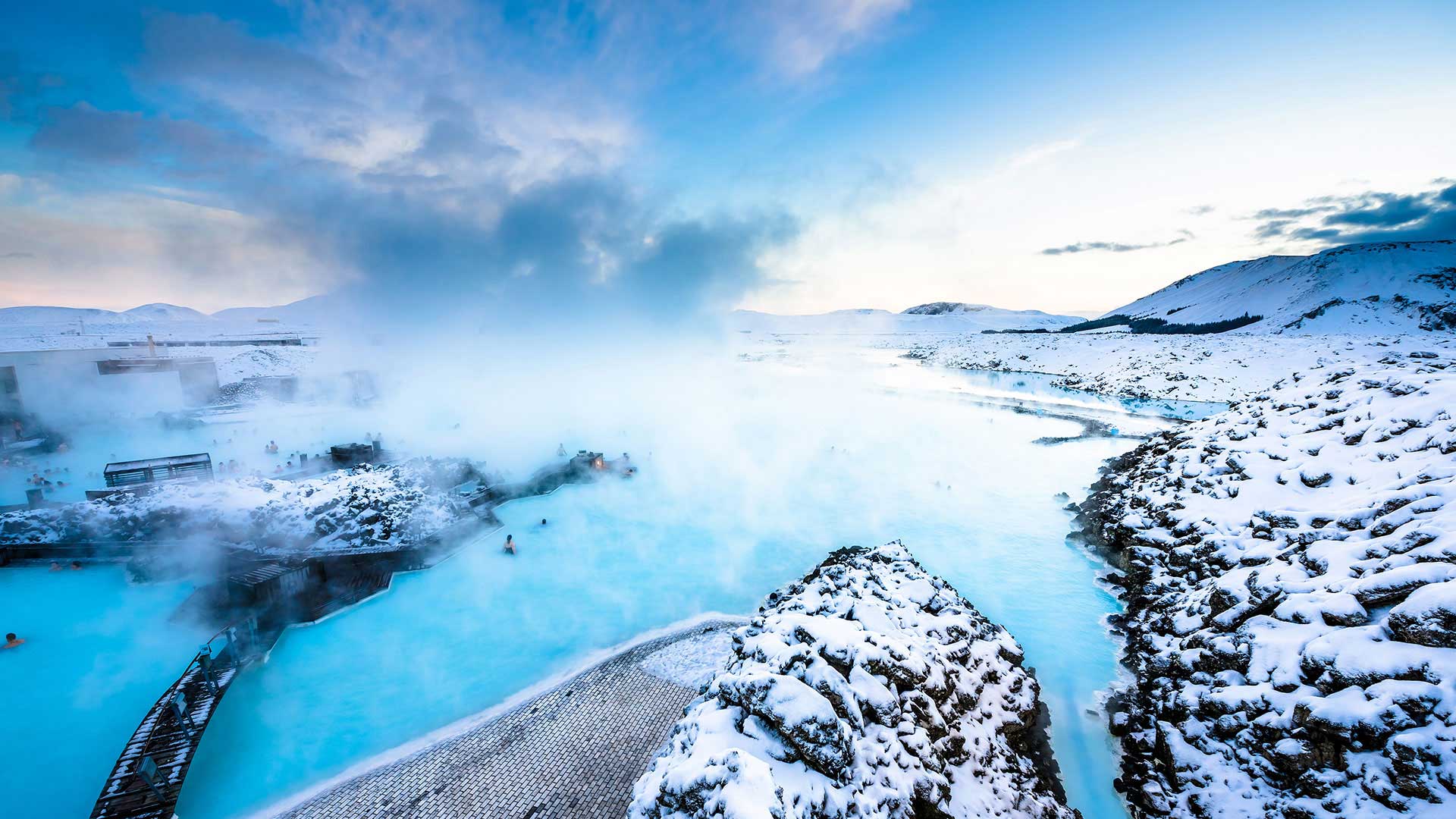 Visit Iceland's oldest lighthouse
Constructed in 1907, Reykjanes Lighthouse is the oldest in the country. It's not only worth seeing because of its history though. The lighthouse also overlooks Valahnúkamöl beach, complete with dramatic sea stacks.
Unlike most lighthouses, you won't find it teetering on a cliff edge. Instead, it's perched atop a rounded knoll set back from the shore. This raises the light signal to 69 metres (226 feet) above sea level.
From the lighthouse, you can take a 10-minute detour to the Gunnuhver hot springs. Here the ground is a colourful patchwork of mineral deposits and you can wander between bubbling mud pools and steaming geothermal vents.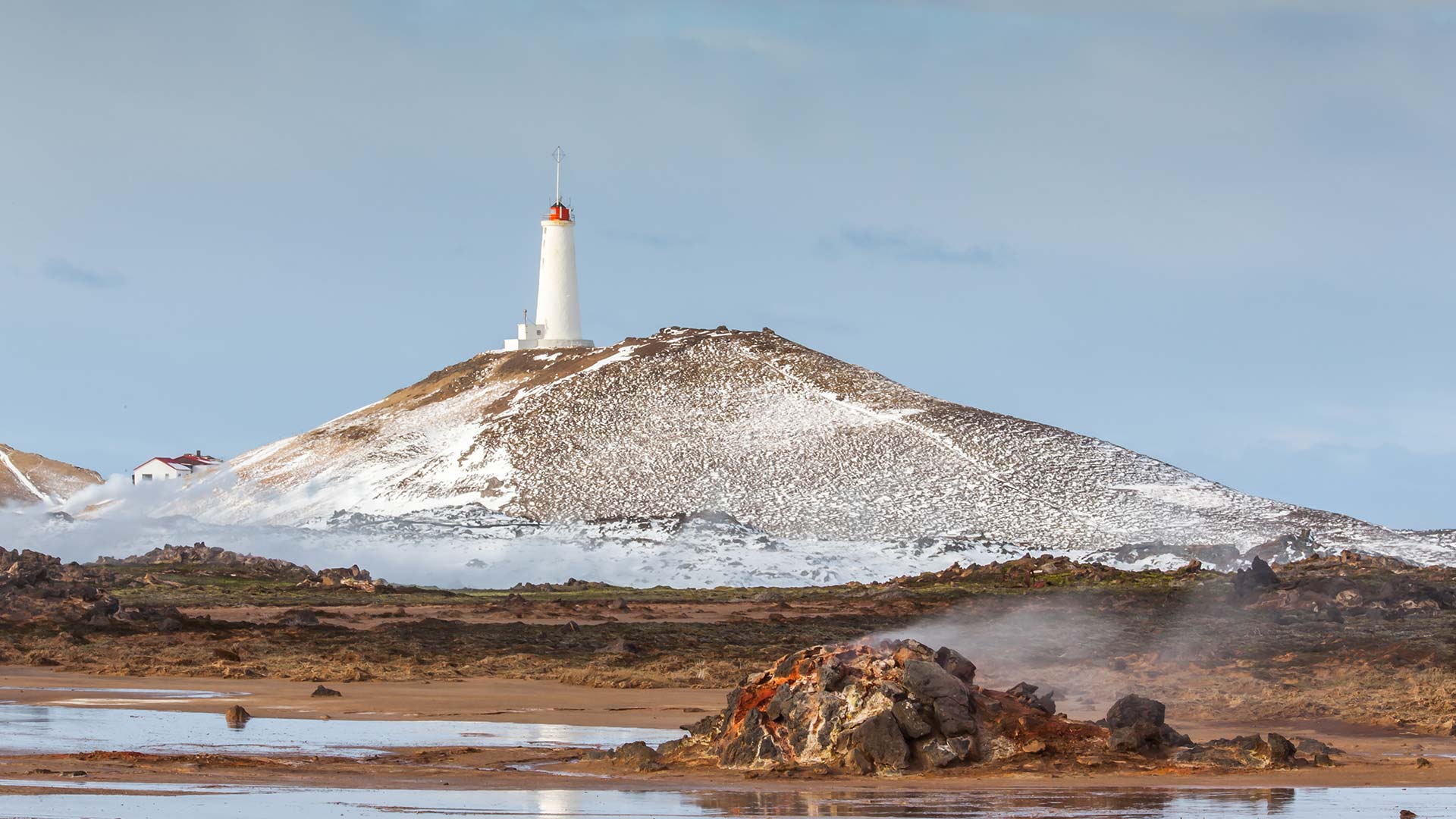 Board a Viking ship
Head to the Viking World Museum in Keflavik and you will learn about Iceland's Viking history. The museum even houses a longboat, which you can walk around for a truly immersive experience.
The building itself is also worth seeing. Imagined by the architect Guðmundur Jónsson, the design beautifully frames the reconstructed Viking longboat within.
Discover the history of rock 'n' roll in Iceland
If you are a fan of rock music, you won't want to miss a visit to the Icelandic Museum of Rock 'n' Roll. Journey to this museum in the town of Keflavík to learn about Iceland's relationship with this iconic genre and the country's rock legends like Björk.
You can also have a go singing your favourite tune in the karaoke booth or try your hand at the drums, bass and guitar.
---
---
3. West Iceland
Nestled between Reykjavík and the wild Westfjords is West Iceland. Here you'll find the beautiful Snæfellsnes peninsula, home to Snæfellsjökull National Park, the oldest protected reserve in Iceland.
Along with top attractions like Kirkjufell, perhaps the most photographed mountain in the country, there are a few peaceful places to be explored.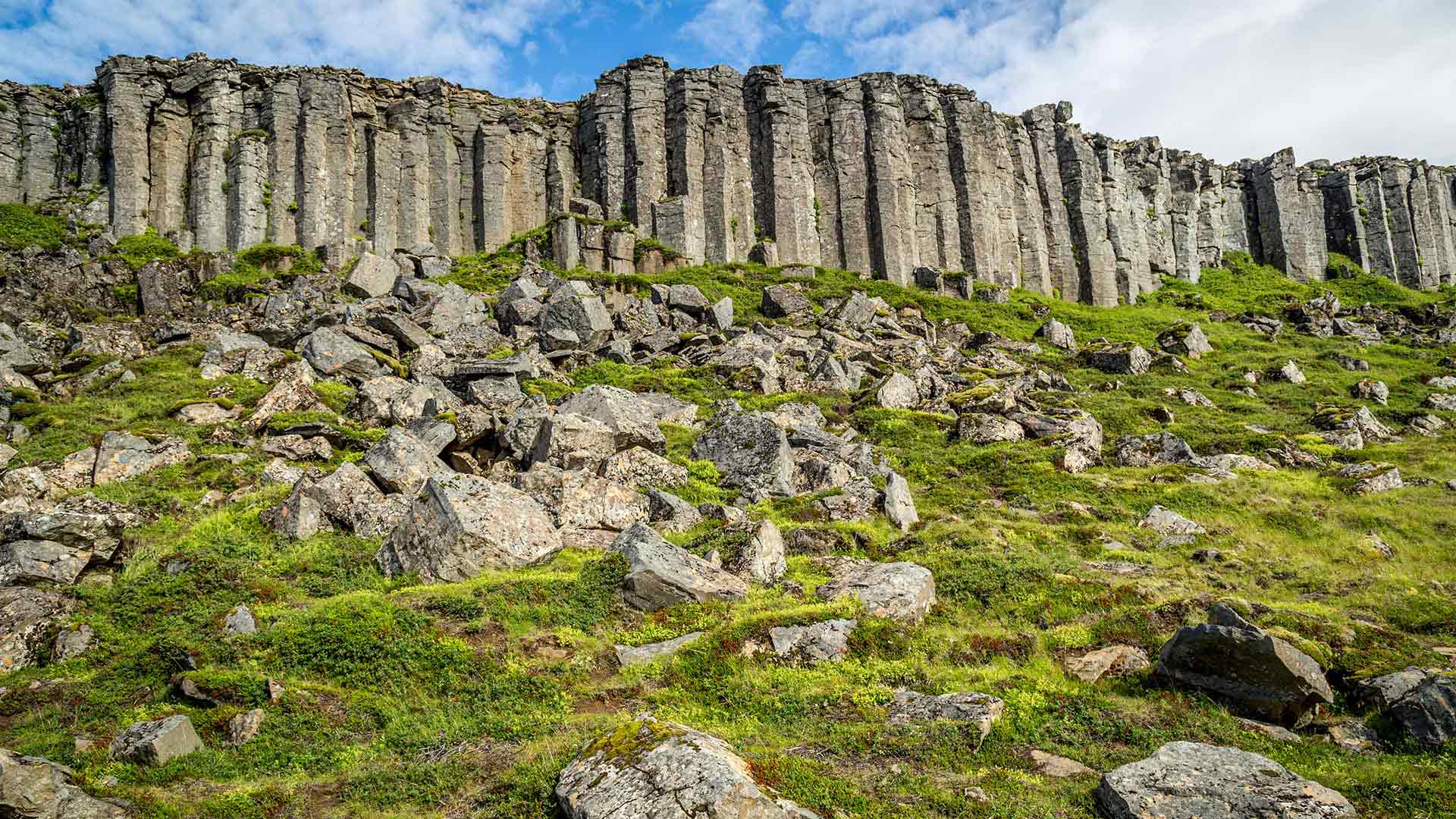 Marvel at the Gerðuberg basalt cliffs
In just 30 minutes by car from Borgarnes, you'll come across the basalt cliffs of Gerðuberg. Then a short hike from the side of Route 54 will bring you to the base of the cliff.
At around only 15 metres (50 feet) tall, the cliff doesn't look like much from the roadside. However, once you get up close you'll be able to appreciate the hexagonal columns at their best. Their precise symmetry may even make you question their natural origin.
If you fancy stretching your legs, you can follow walking trails along the base of the cliff for over 1 kilometre (0.6 miles).
Spot seals at Ytri Tunga beach
Ytri Tunga is known as a great place for seal spotting. In the months of June and July, you'll have a good chance of seeing seals hauled out on the dark rocks, snoozing in the sun.
While harbour seals and grey seals are the only species to raise pups in Iceland, you might see other types basking on the shore. Bring your binoculars, and you could be lucky enough to spot harp, hooded, ringed and bearded seals as well.
If you aren't travelling in summer, the peak time for seal sightings, the beach is still worth a visit. You can simply enjoy strolling along the golden sands, which is an unusual sight in Iceland.
---
---
4. Westfjords
The Westfjords' combination of spectacular landscapes and offbeat cultural scene is sure to charm you. So leave the hustle and bustle of Reykjavík behind and head to this breathtaking region.
Geologically the oldest part of the country, the Westfjords experience less dramatic volcanic activity than elsewhere on the island. Happily though, it's because of this that wildlife flourishes here.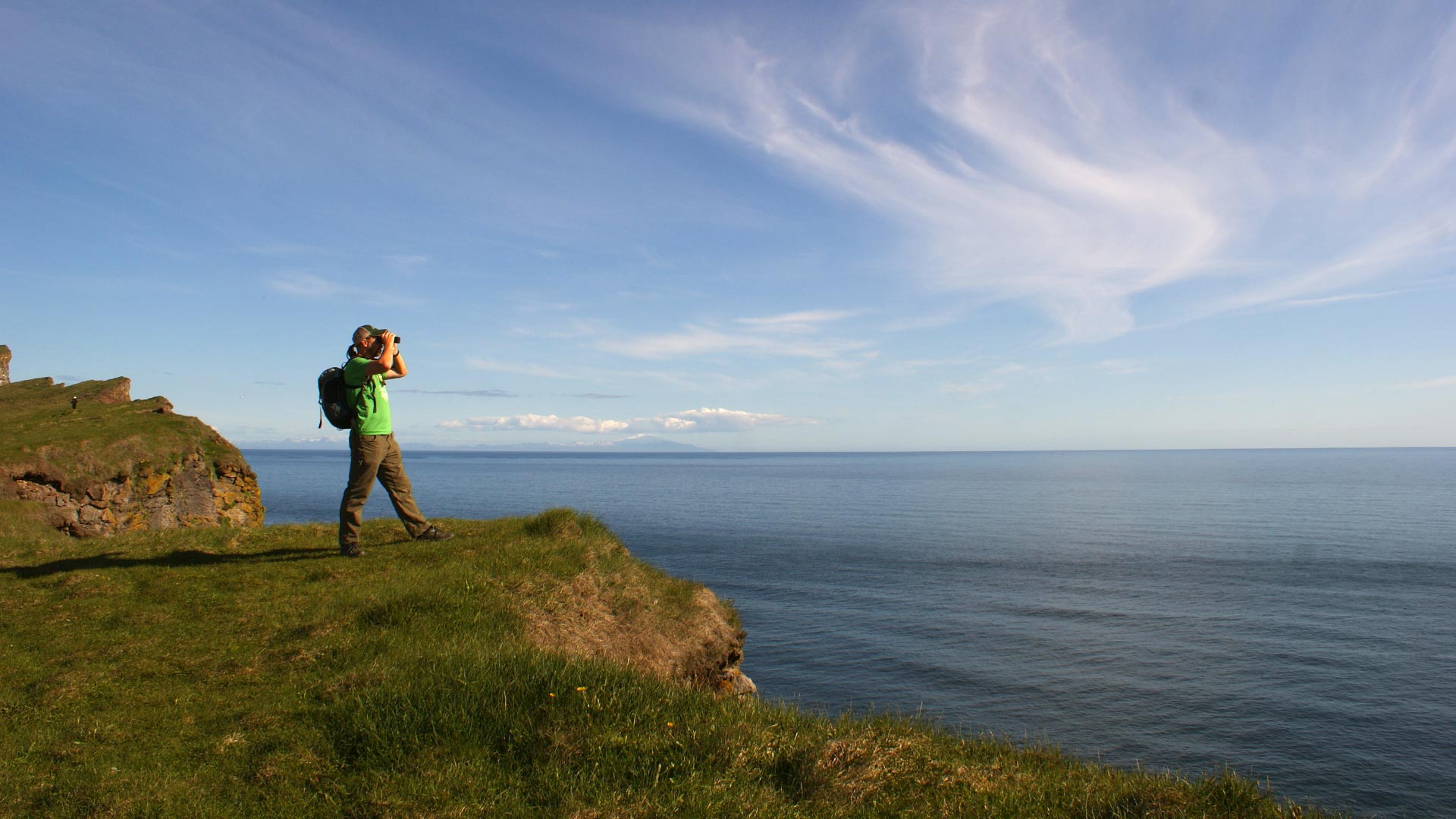 Visit Hornstrandir, a haven for the Arctic fox
A true Iceland hidden gem, the region of Hornstrandir in the Westfjords has been uninhabited since the 1950s. The area is now protected and forms a nature reserve for Arctic foxes.
Make your way to Ísafjörður, from where you can go for a hike and enjoy exploring the surrounding countryside on foot. Although you aren't guaranteed a sighting of these elusive creatures, this is certainly one of the best places to see them. Make sure to have your camera at the ready!
Plenty of other Icelandic wildlife also thrives here. Spend time marvelling at the large seabird colonies occupying the towering cliffs and look out for white-tailed eagles soaring across the empty landscape.
Marvel at Dynjandi waterfall
At 100 metres (328 feet) tall and 60 metres (197 feet) wide, Dynjandi is the largest waterfall in the Westfjords.
Easily accessible, you can reach it in just a 15-minute walk from the car park. The route is a scenic one, and you'll even pass a few smaller waterfalls along the way.
When you arrive you'll be greeted by the thundering sound of Dynjandi. Rather than free-falling from a clifftop, here the water cascades down a tiered cliff broadening as it descends. You'll soon see why its striking shape is often likened to a bridal veil.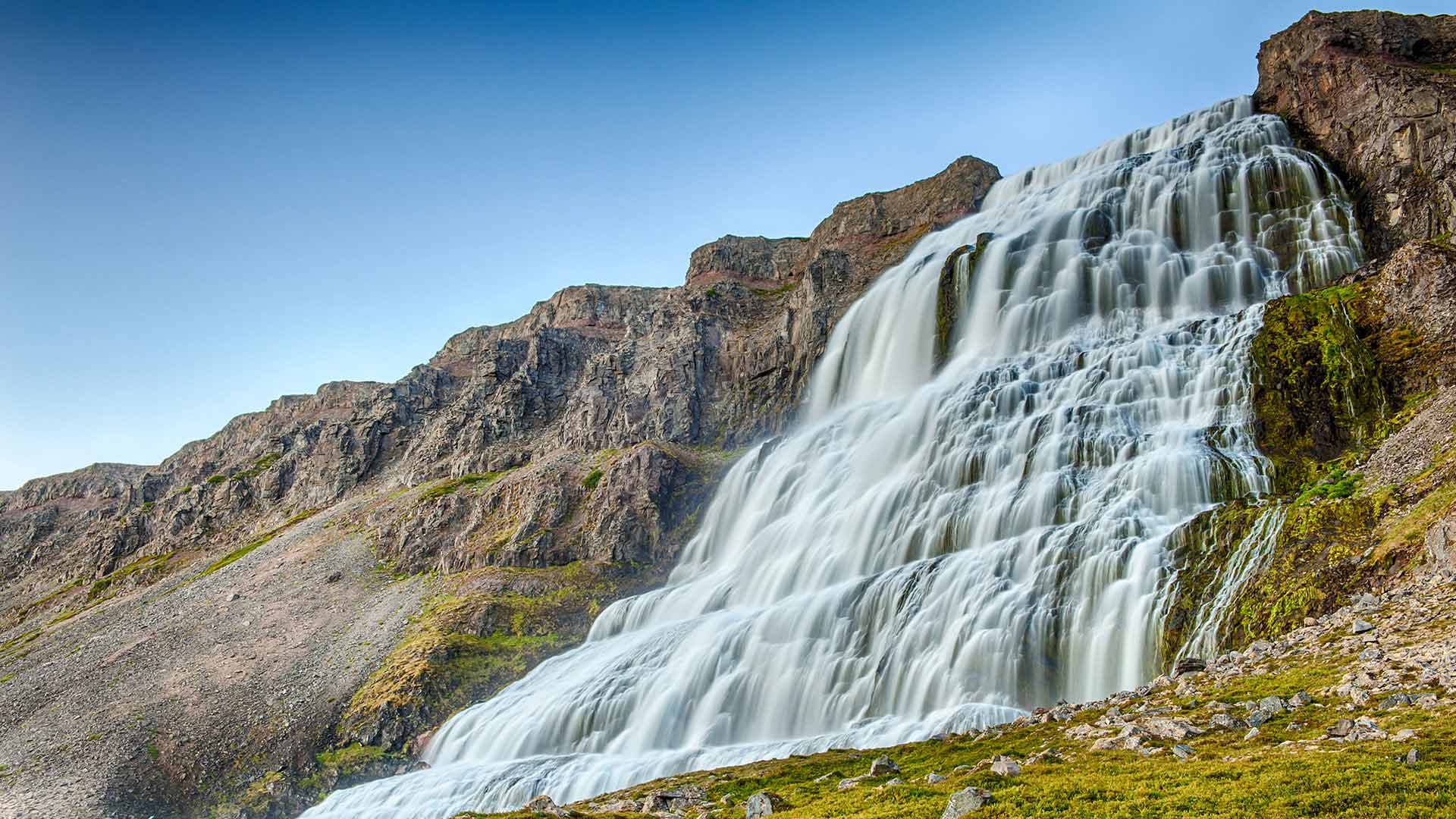 Tour quirky museums in the Westfjords
As well as captivating natural scenery, the Westfjords are renowned for their thriving arts and music scene.
A tour of the Westfjords wouldn't be complete without seeing some of Iceland's more unusual museums. For example, you could visit the Nonsense Museum, the Sea Monster Museum and the Museum of Icelandic Sorcery to name a few.
Alternatively, you could time your visit to coincide with an art or music festival. If this is something you'd be interested in then make sure to check out what's on before planning your trip.
---
---
5. Central Highlands
The central highlands encompass Iceland's remote and largely unpopulated interior. You can venture into this mountainous heartland by detouring off the Ring Road. On a visit here you'll get to explore some of the most off-the-beaten-path things to do in Iceland.
It's worth noting that the central highlands are only accessible during summer in a 4x4 vehicle. This is because the only way to travel by car through the highlands is on unpaved, gravel F-roads.
If driving a 4x4 jeep in unfamiliar territory isn't for you, don't worry. You can travel into the highlands with an expert guide instead.
Hike in Landmannalaugar
Landmannalaugar is a hiker's paradise in the southern highlands. Here you'll find trails to suit different ability levels.
Lace your walking boots up and get ready to explore the stunning volcanic landscape. Soak up the scenery as you follow trails that meander their way between the colourful rhyolite peaks.
The Landmannalaugar region is also home to a few natural geothermal pools. This is perfect for easing your muscles after a day on the trail.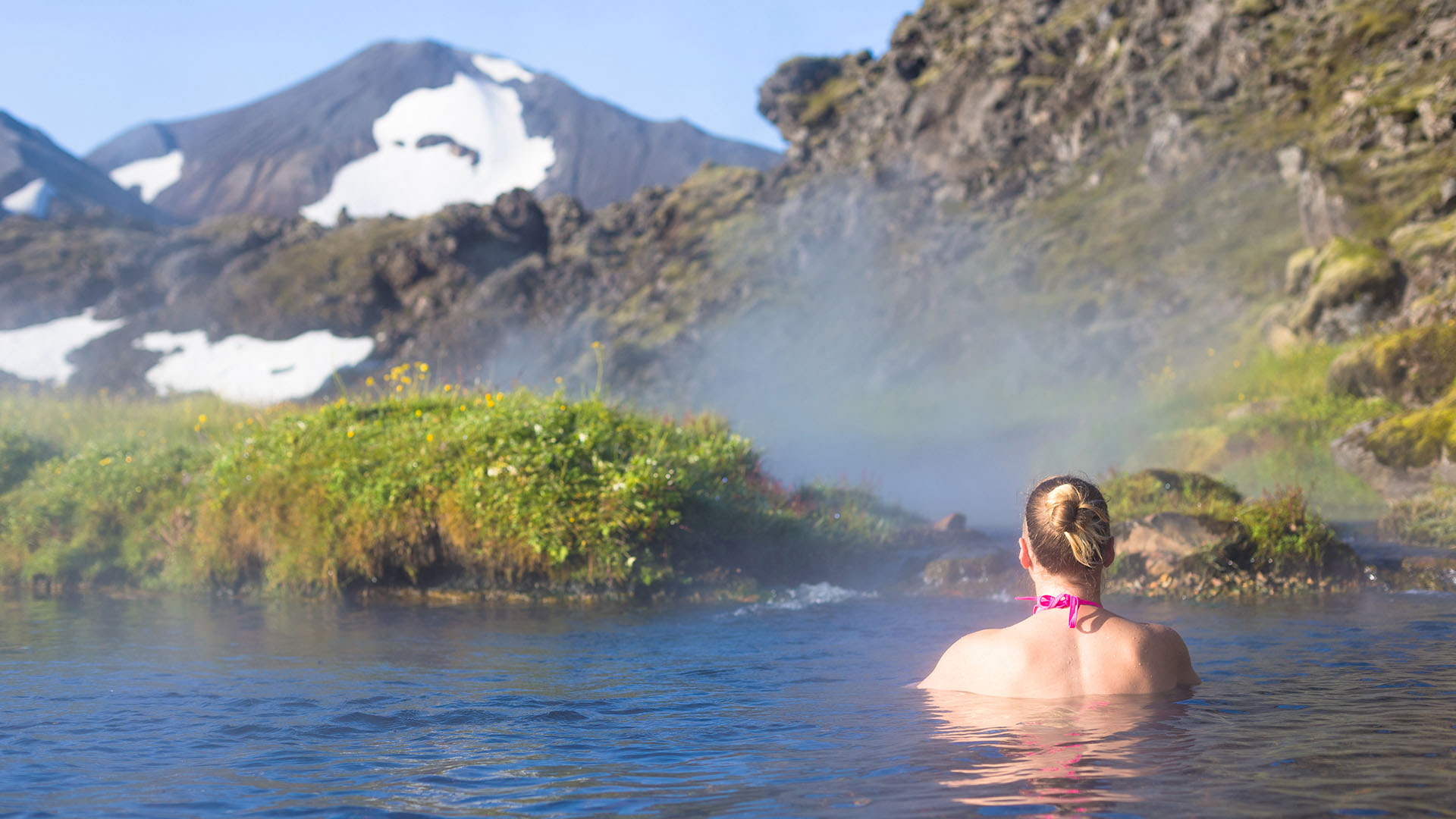 Visit Skaftafell and try glacier hiking
Head to the Skaftafell Nature Reserve, and you'll really get a sense of why Iceland is known as the Land of Fire and Ice.
You'll find the nature reserve within the Vatnajökull National Park, the largest national park in Iceland. Here the scenery is characterised by towering volcanoes, sweeping glaciers and snow-capped peaks, including Iceland's highest mountain, Hvannadalshnúkur.
You can take a walk with a difference by joining a guided glacier hike. The surface of the glacier is a labyrinth of natural ice sculptures, punctuated by ridges and crevasses.
Please note that you should only venture onto the glacier with an expert guide to lead you across it safely.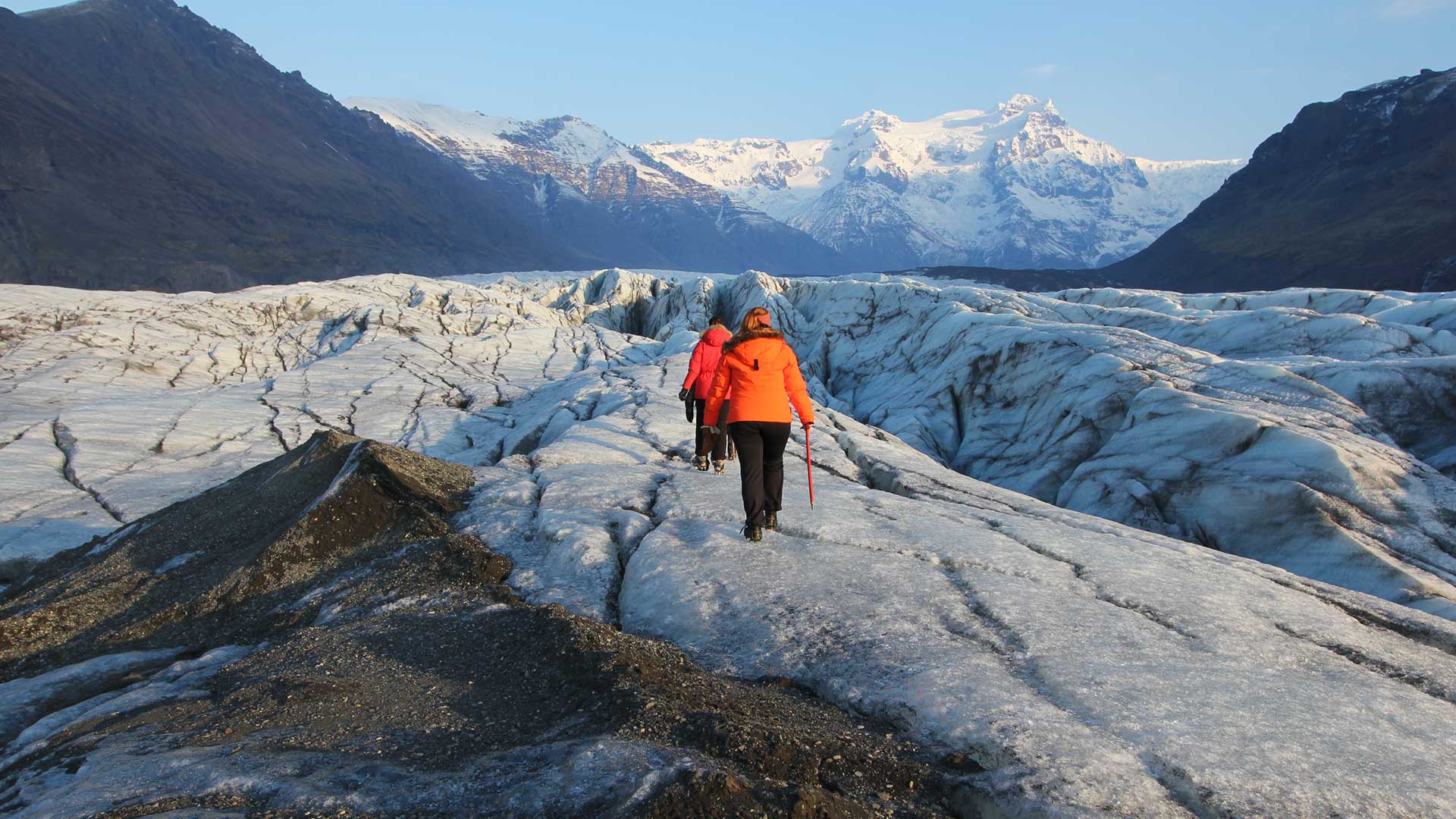 ---
---
6. North Iceland
Head to North Iceland for rugged landscapes boasting intriguing rock formations, pristine nature reserves, and Dettifoss, the largest waterfall in Iceland. The region is actually home to a stunning road trip route known as the Diamond Circle, North Iceland's answer to the Golden Circle.
Akureyri, the country's second-largest town, is a great place to base yourself while exploring North Iceland. And why not go for a dip at the popular Mývatn Nature Baths? Alternatively, opt for a whale-watching tour from Húsavík, or visit in winter and chase the northern lights.
Beyond its top attractions, northern Iceland is peppered with hidden gems for you to explore. You could even venture further and explore Iceland and Greenland on one epic trip.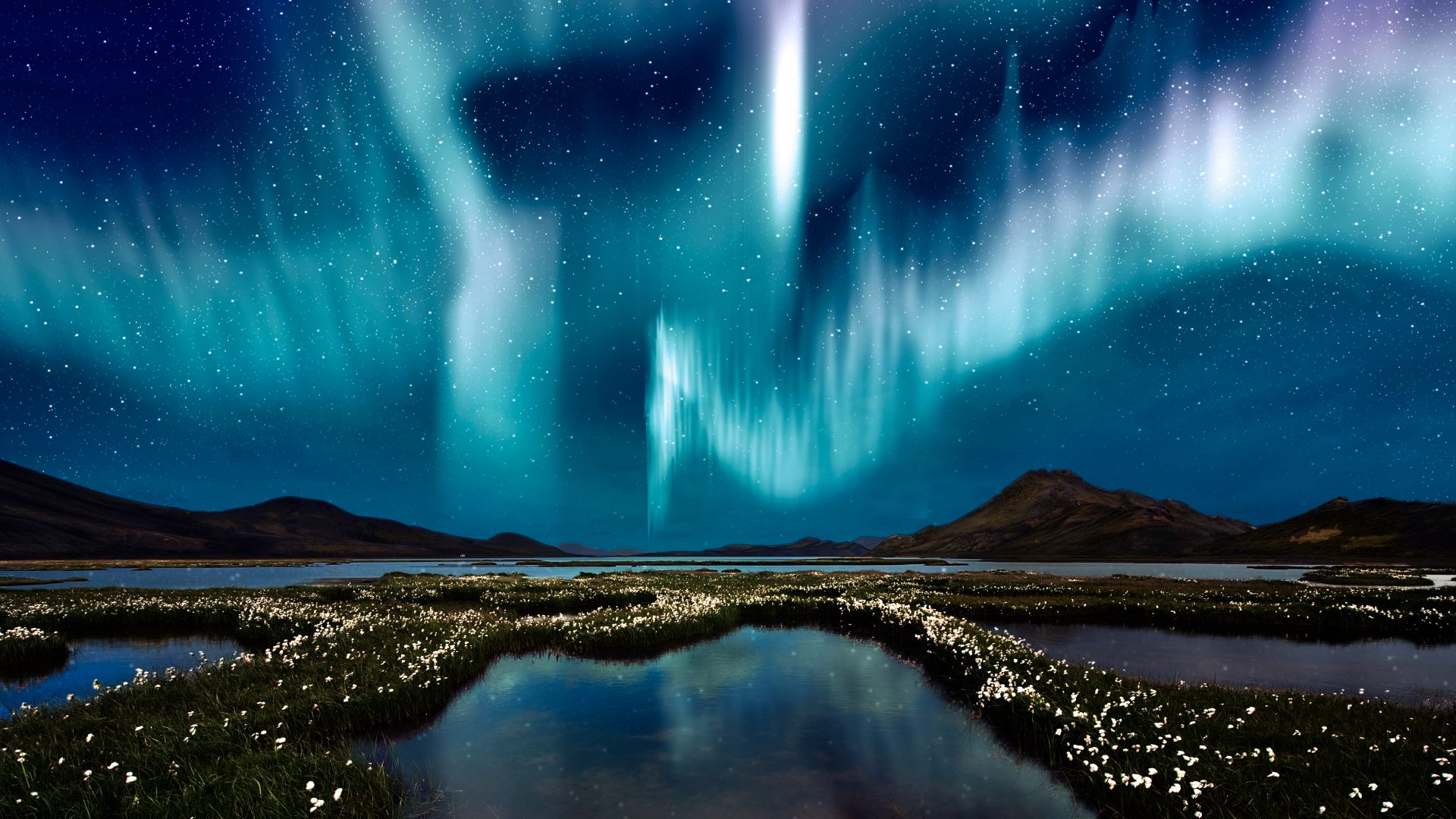 Go horse riding in Skagafjörður valley
Known for its abundance of Icelandic horses, the remote valley of Skagafjörður stretches north from Hofsjökull glacier to the wild coastline.
One of the best ways to explore the valley's wide-open spaces is on horseback. Join a guided horse riding excursion and appreciate Skagafjörður's stunning landscapes at their best.
Later, you could spend time soaking up the region's history on a visit to Glaumbær Folk Museum. Complete with a turf roof, the museum also has a traditional tearoom serving delicious Icelandic treats.
Round off your day in Skagafjörður by seeking out "Grettir's Pool", a geothermal spring steeped in folklore. This makes the perfect end to a light summer's evening!
Explore the "hot spring plains"
Venture to the otherworldly landscape of Hveravellir. When you visit, you'll see why the Icelandic name for the area translates roughly as "hot spring plains".
Here you'll discover an expanse of steaming vents and pools of intense blue minerals. The plains are crisscrossed with wooden boardwalks so that you can navigate your way safely between the mesmerising pools.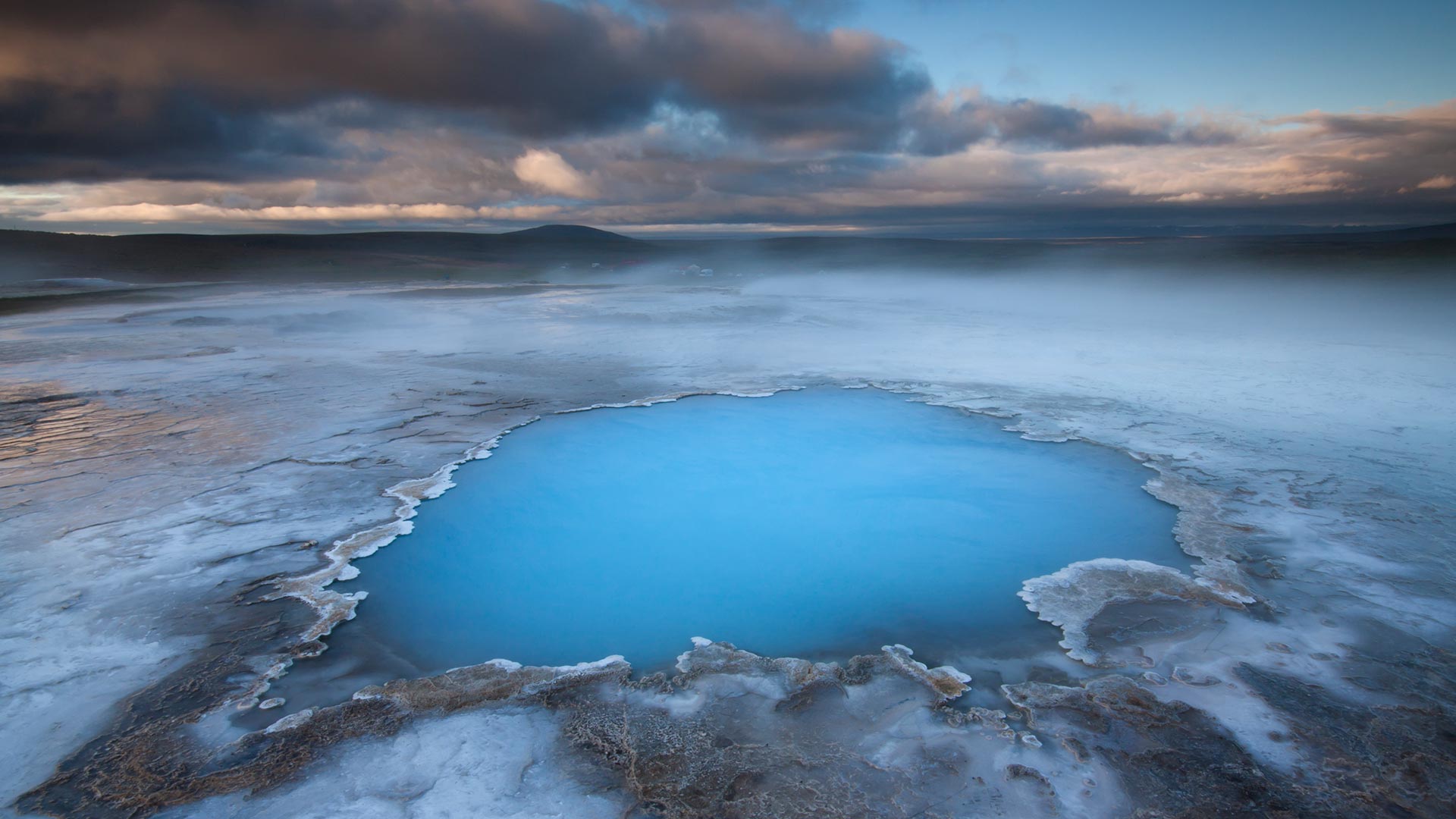 Look out from an ancient natural fortress
The volcanic plug of Borgarvirki stands tall above the surrounding landscape. It was for this reason that, hundreds of years ago, the local people used its basalt columns as a fortress and lookout.
The natural feature even makes an appearance in the Icelandic sagas. It's so steeped in legend that when you visit you'll find it difficult to separate the folklore from the Viking history.
To visit Borgarvirki, first head to the Vatnsnes peninsula. Then it's just a short hike from the roadside to the top, where you'll be rewarded with incredible views. From your lofty vantage point, it's not hard to see why this impressive geological feature was used as a lookout in centuries past.
---
---
7. East Iceland
Much like North Iceland, some first-time visitors to Iceland tend not to venture to the Eastfjords.
That said, it's well worth making time during your visit to go on a road trip along the country's east coast. A scenic drive on the Ring Road awaits you as you wind your way along the fjord-studded coastline.
In East Iceland, you'll experience dramatic mountain scenery blended with a vibrant cultural scene.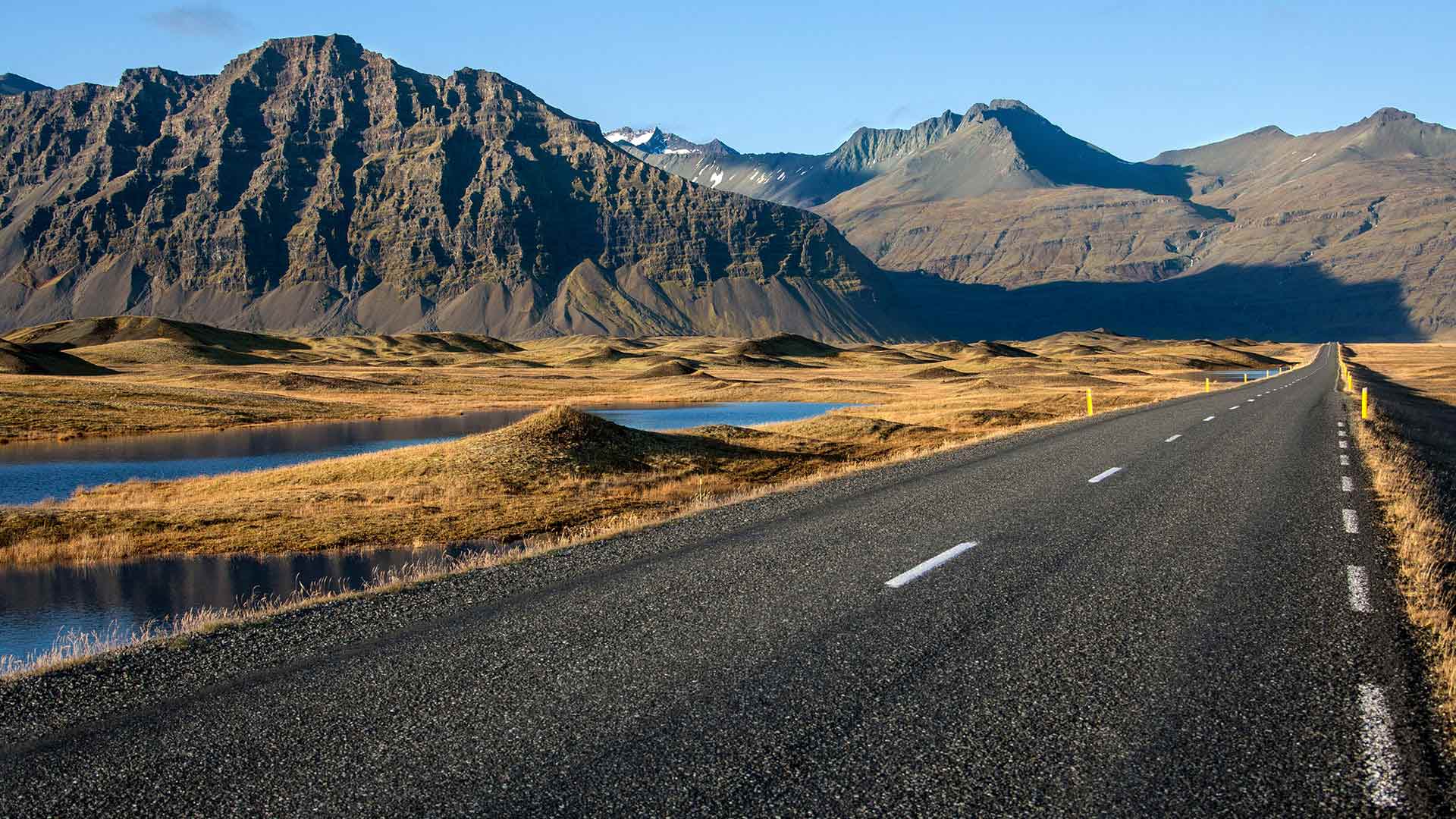 Attend an art festival in Seyðisfjörður
As the artistic capital of the east, Seyðisfjörður is itself not a hidden gem. However, if your visit coincides with the summer art festival of LungA, then you are in for a treat regardless.
The festival kicks off with a concert, a one-night-only affair, so don't miss out. That said, if you won't be in town for the festival, Seyðisfjörður is definitely still worth adding to your itinerary.
Enjoy ambling between charming craft shops and take time to admire the Norwegian architecture. This architectural influence comes from when the town was a thriving hub for the Norwegian fishing industry in the 20th century.
Visit Petra's Stone Museum
When you're driving along the Ring Road you'll come across Petra's Stone Museum, in the town of Stöðvarfjörður. Another of Iceland's quirky museums, it makes for a fascinating stop on your journey.
And, even if you aren't a geology enthusiast, you'll find plenty to admire and fascinate among this diverse array of rocks and minerals. The collection includes examples of Iceland's volcanic rock types, along with countless striking minerals and gems.
---
---
8. South Iceland
South Iceland is perhaps most well known as the location of the Golden Circle driving tour. This iconic road trip is packed with southern Iceland's must-see sights, including Þingvellir National Park, Gullfoss waterfall and Geysir hot spring.
However, stray further east and you will leave much of the day touring traffic behind. Prepare to be captivated by a landscape that's home to vast ice caps, sparkling glacier lagoons and black sand beaches.
While exploring South Iceland's highlights, we also recommend adding these more off-the-beaten-path experiences to your Iceland itinerary.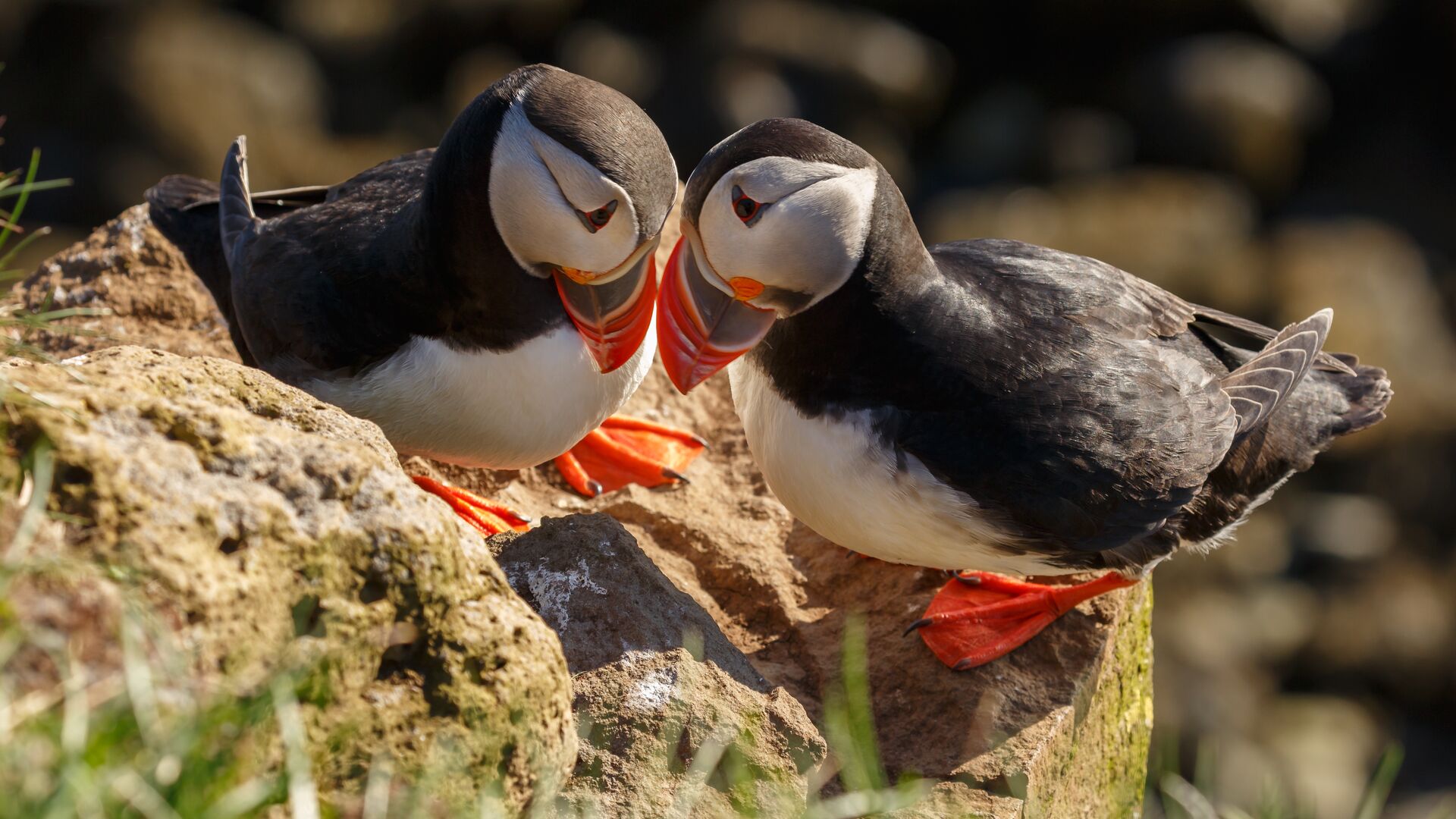 Go puffin-watching in the Westman Islands
Over the years puffins have become a recognisable symbol for Iceland's visitors. All over Reykjavík, you'll come across shops selling puffin souvenirs.
However, to see these charming birds for yourself, hop aboard a ferry to the Westman Islands from Landeyjahöfn, on the mainland.
Around 35 minutes later, you'll arrive on Heimaey, the largest among this cluster of volcanic islands scattered off Iceland's southern coast. Largely uninhabited, the islands are a haven for sea birds.
Make your way to the rocky peninsula of Stórhöfði, on the island's southwest tip, and enjoy a puffin-watching hike. Let these charismatic little sea birds charm you with their delightful calls, acrobatic flight, and less-than-graceful ocean landings.
While you're on Heimaey, the only inhabited island in the archipelago, you could also visit the Eldheimar Volcano Museum.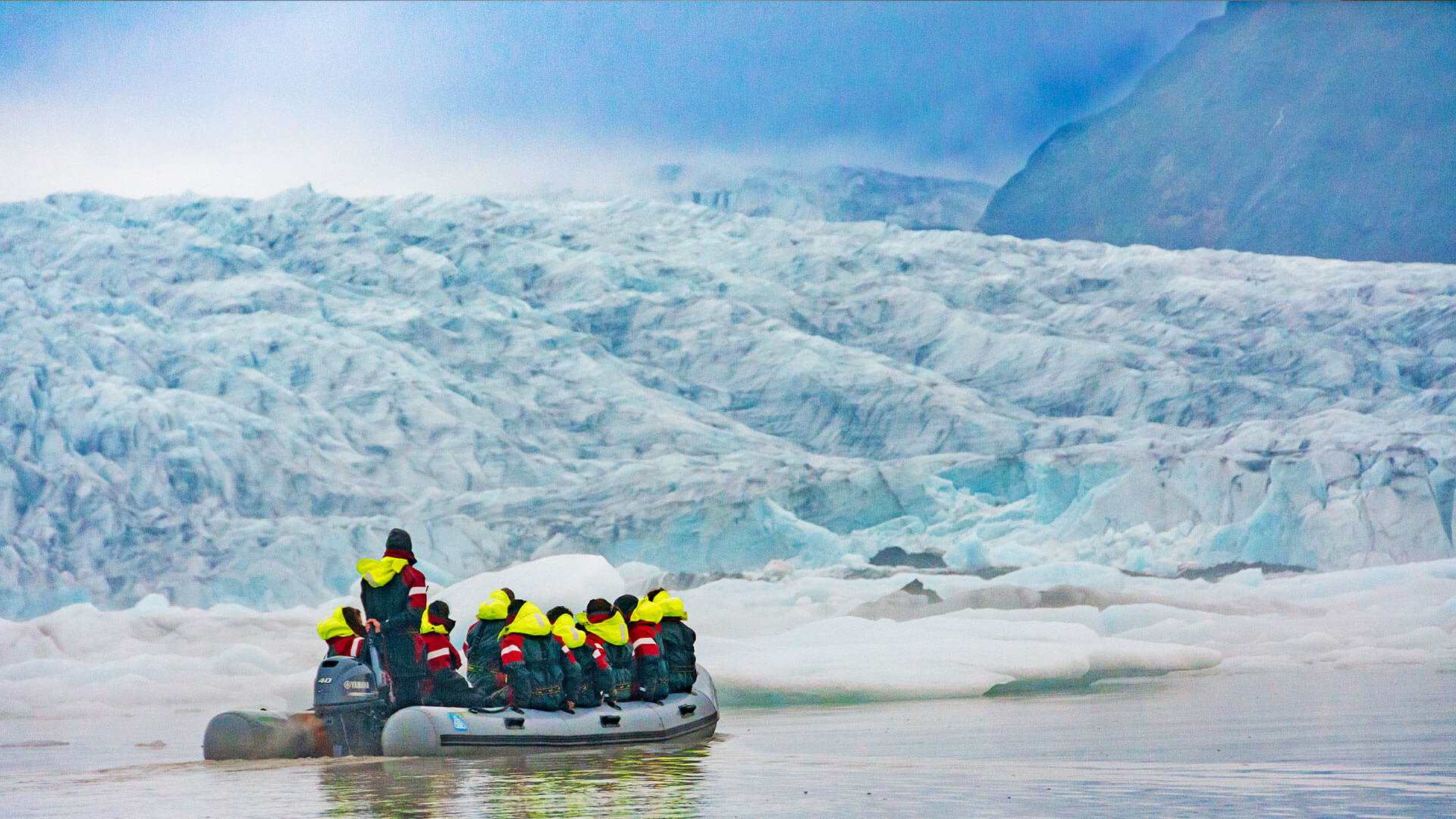 Marvel at Fjallsárlón glacier lagoon
Just a 10-minute drive south of the famous Jökulsárlón glacier lagoon, you'll find another one that's quieter, yet just as stunning: Fjallsárlón.
Easy to reach from the roadside, you can simply stroll down to the beach to admire the view. Gaze out over the lagoon where icebergs bob in the lagoon, having broken off Iceland's largest ice cap, Vatnajökull.
It's worth noting that while it might seem unlikely that you'll be tempted in for a swim, we don't recommend it. Swimming in the lagoon is not safe, as the water is incredibly cold and icebergs could flip at any moment.
If you'd like to experience the icebergs up close, the best way to do so is by taking a thrilling RIB boat tour.
---
---
If you are ready to discover Iceland, off-the-beaten-path experiences and must-see spots are waiting for you. You can explore at your own pace on a self-drive trip, or let someone else do the driving on a privately guided holiday or multi-day tour.
Whichever travel style you go for, your dedicated travel consultant will take care of making all the arrangements in Iceland for you. They will plan and book your route, accommodation, rental car (or other transport), and activities.
By choosing one of these off-the-beaten-path Iceland packages you'll also benefit from the in-depth knowledge of your Reykjavík-based travel expert.
Don't hesitate to get in touch with us to start planning your trip. Soon you could be uncovering hidden gems in Iceland for yourself.