We're not quite ready to part with winter yet. Or perhaps Iceland is such a nice place to hang out, winter has a hard time leaving us.
While we already celebrated our Sumardagurinn Fyrsti (First Day of Summer) holiday in mid-April, we still have lingering remnants of winter: snow capping the mountains, an occasional layer of dew clinging to windows of cosy coffeehouses and walkers all bundled up to watch the glowing 10 PM sunsets. (Yes, the midnight sun is on its way back...a sure sign of summer!)
So to celebrate winter's last hurrah in Iceland (until October, anyway) we're giving this month's Nordic Photo of the Month accolades to David Kennedy, who along with his wife, Katie, from sunny California, travelled on our South Iceland at Leisure-Winter self-drive tour in late March. His photo of the Icelandic horses (cover image of this post) huddling in the snowy countryside gave us shivers...in the best possible way.
A marketing professional by trade with a serious (nearly professional) photography hobby on the side, David posted some absolutely stunning images of their frosty 6-day adventure on his Instagram profile @exposurebydjk.
Below he filled us in on what made his winter getaway to Iceland so memorable.
---
Great photographs just waiting to be taken
"My wife and I both love to travel and this just happened to be the trip this year. People always ask how we pick our destinations and it's always hard to say. There are so many incredible places to visit. We had both wanted to go to Iceland (and Norway), and winter seemed like a good time to avoid some of the summer crowds, though I can tell winter is popular too!"
"One of the biggest things driving our decision for winter was the hope of seeing the northern lights and just seeing the winter landscape; the winter landscape is incredible and, I think for many, it would be unexpectedly beautiful. The expanses of white snow, blue tones, and long twilight periods makes it unique to most travel destinations. Of course, there are so many great photographs out there of Iceland, in both summer and winter, tempting you to go as well."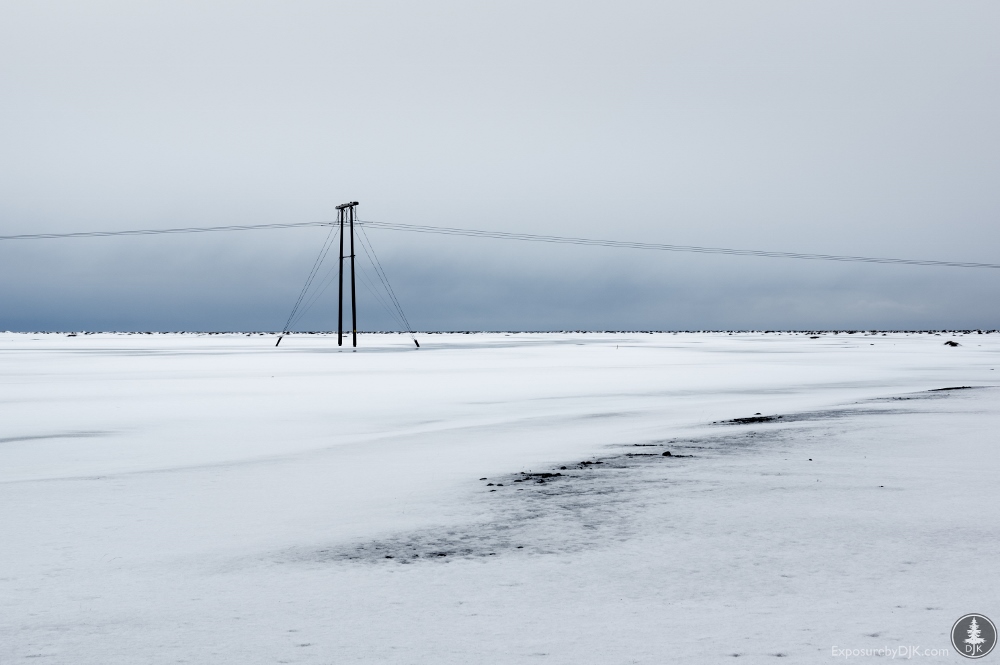 "While the trip wasn't solely designed around photography, it was certainly a focal point and something I did a lot of while there (and did a lot of research on beforehand). Even with all the iconic photos out there, there is still plenty of great photographs just waiting to be taken. The 'Icelandic Stopover' was also helpful, as we also included Norway on this trip (not through Nordic Visitor, just on our own)."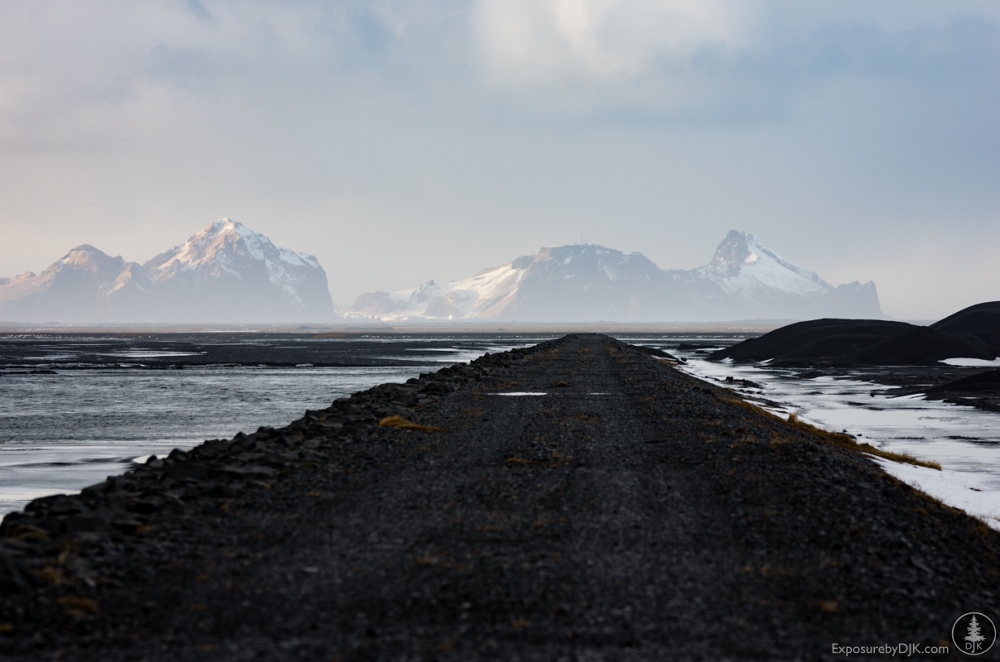 Iceland's ephemeral nature
"The ice caves [near Vatnajökull] were definitely great - the guides, the drive to them in the 'monster trucks' (for lack of better descriptor), and of course the caves themselves."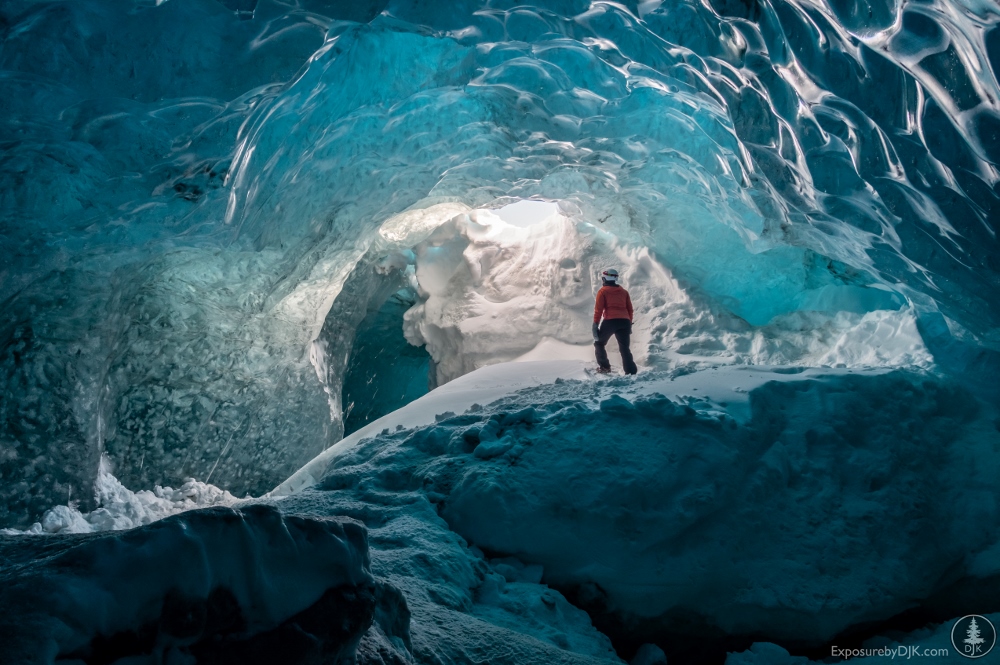 "The northern lights were great, the one brief time we saw them. We had a lot of cloud cover on our trip and only had a short show late one night. The forecast actually wasn't promising, but I had woken by chance at midnight and saw clearing skies. I got up, got dressed, and left the hotel to walk down to that church. Very cool to see, just wish we could have seen more!"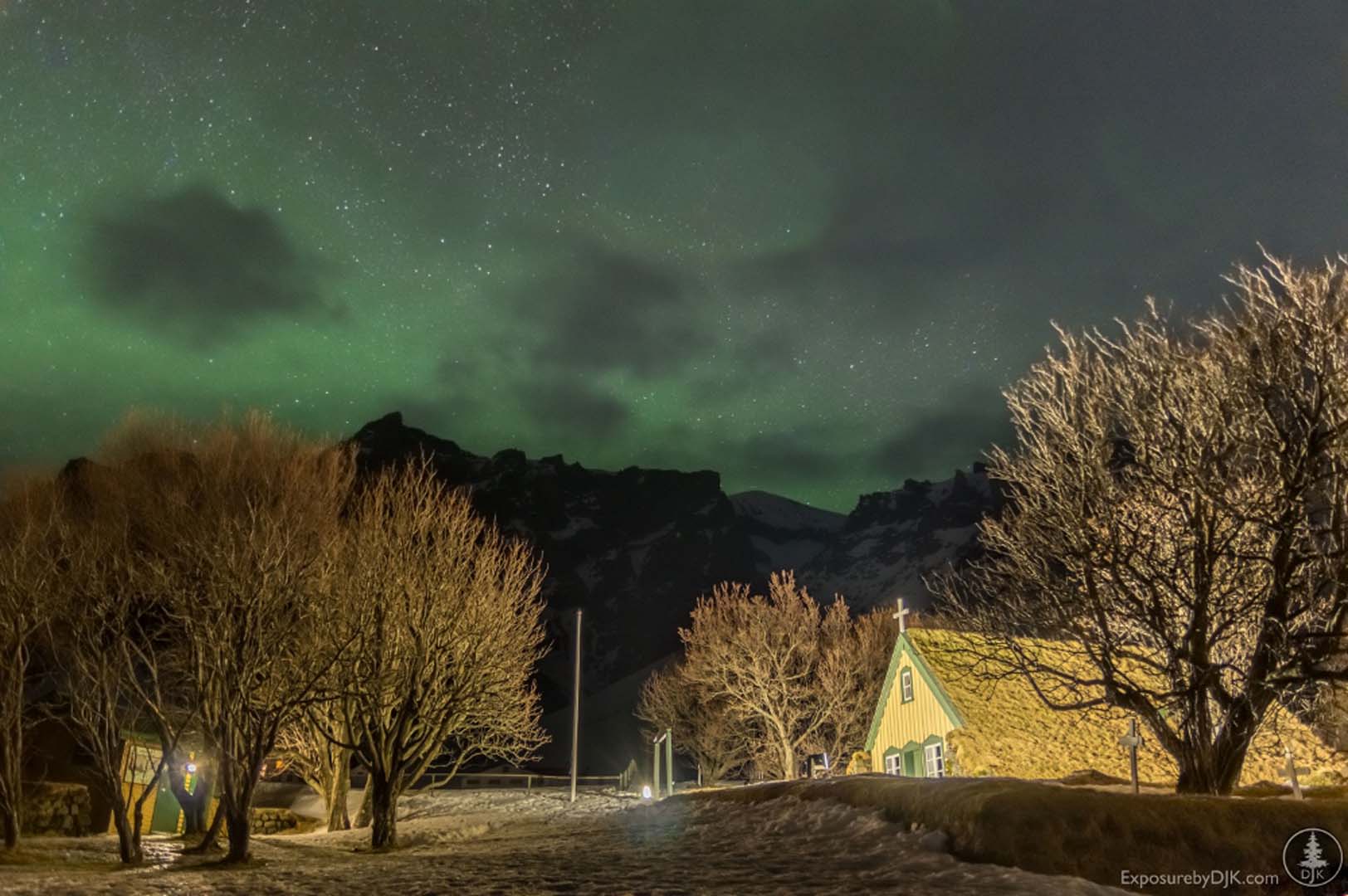 "The Jokulsarlon Glacier Lagoon was also a highlight. From a photography standpoint, it's very cool, not only because of the uniqueness of the place, but because of the ephemeral nature of the ice. I was on the beach three different times, often with many other photographers, but every time is different and everyone's photographs will be different too, making it a popular photo destination that still allows many unique photos."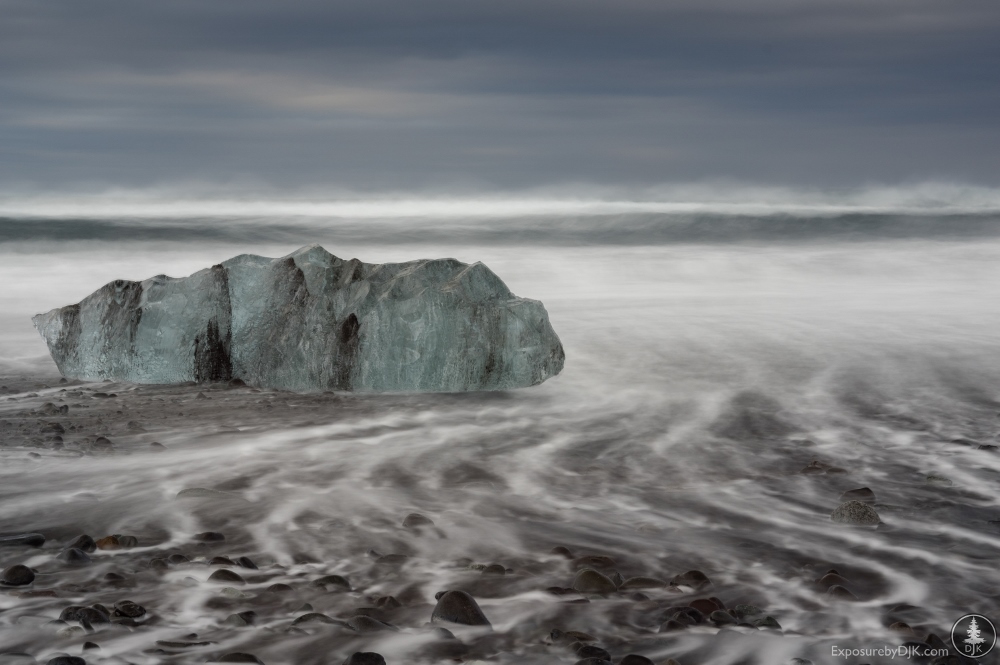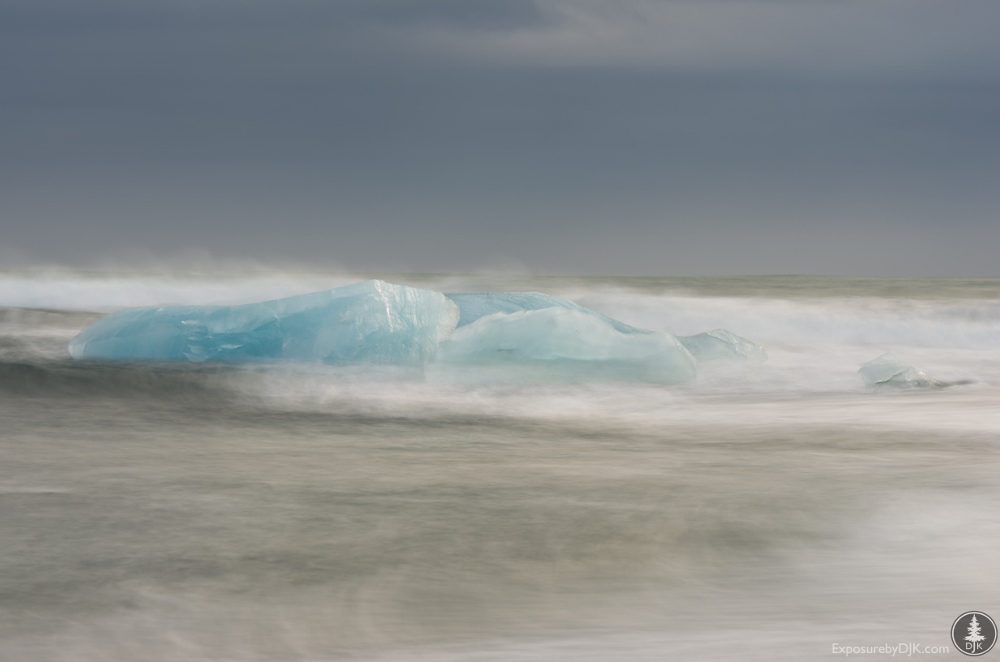 Winter: not as bad as you think!
"We actually just moved here [to California] from Colorado last year, so we weren't strangers to cold or winter conditions. While my wife likes warmer weather, I actually love the cold, snow, and winter conditions. Plus, we frequently got up to Tahoe and the Sierras [mountain range] this winter. For others, I'd just say it's not as bad as you think! The temps while we were there hovered around 0 deg Celsius. It even rained quite a bit. You should definitely come prepared (rain wear, layers, etc.), but it's relatively warm compared to perceptions of being that far north.
We checked the forecast daily, for both weather and the northern lights, and Iceland's road status website with webcams was very helpful too:(http://www.road.is/)."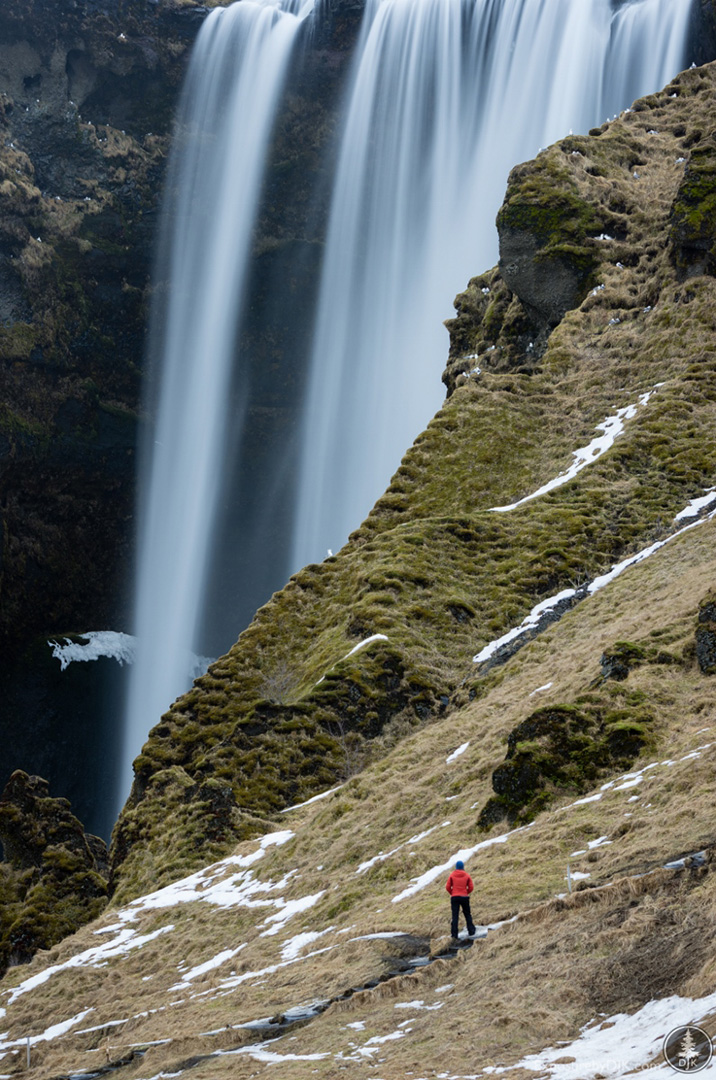 Thanks David for travelling with us and tagging #NordicVisitor on your amazing Instagram pics! And for winning this month's Nordic Photo of the Month contest, David and Katie will receive a sleek and cosy Vatnajökull Primaloft jacket and Surtsey hat from our partners at 66°North to keep them warm on future visits up north.
Want some more tips about visiting and photographing the Nordics in winter? David blogs about his travel adventures and wrote a great piece about his trip here: "Lessons learned on our Iceland and Lofoten photo trip"
---
Did you know? The South Iceland at Leisure-Winter tour is also available as a summer version. In fact, most of our self-drive tours are! Here are our top picks for year-round road trip adventures in Iceland:
Pro tip: South Iceland fills up quickly for summer tours, but you can visit its breathtaking waterfalls, iceberg lagoons and hot springs all year round.
---
Have you travelled with Nordic Visitor and want to be in the running for our Nordic Photo of the Month contest?
Tag your travel photos with #NordicVisitor to share them with us on Instagram, Facebook or Twitter! Read all about the contest, the great monthly prizes (from 66° North!) and all the ways you can enter!