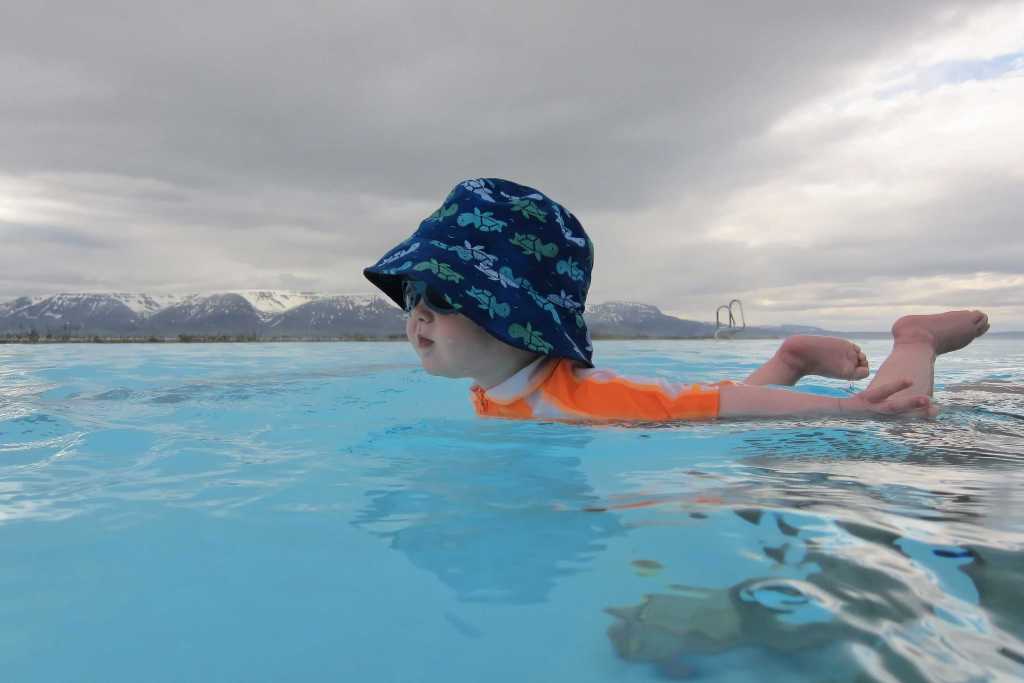 Congrats to our new Nordic Photo of the Month winner Kyla Haley Simpson from the United States! The reason we chose Kyla's picture is pretty self-explanatory...can we say cute overload? And how about that view from the pool? Wow.
The extreme popularity of outdoor swimming pools usually comes as a surprise for most first-time visitors to Iceland. But as well as these, there's also the chance to enjoy hot tubs, geothermal springs and locations like the Blue Lagoon.
So friends, always bring a swimsuit. More of our packing travel tips here
You can take a dip in a pool almost everywhere in Iceland: in the smallest of villages, on beaches, nestled in fjords, hidden in mountain valleys and other nearly secret places. Even inside a boat. Plus, it's a great way to meet locals of all ages.
Kyla and her family travelled on our Iceland Complete self-drive tour all around the Ring Road, which has a flexible itinerary for enjoying lots of pools along the route. The hillside pool in their photo can be found in the small north-western town of Hofsós.
The new winning picture will serve as our cover image on our Facebook page until next month. Will you be our next winner?