Iceland gets its name for a good reason, and it also happens to be one of the best places to chill out. Faced with stunning scenery like the Jökulsárlón glacier lagoon, you'll feel your cares drift away like the the blue icebergs floating on the crystalline waters in front of you.
(This is where you close your eyes, take a deep breath and exhale.)
This moment of zen is brought to you by our new Nordic Photo of the Month winners, sisters Sandra and Susanne Freimueller (in cover image), who travelled in May from Germany on our Iceland Complete self-drive tour. Relaxed as they look, Jökulsárlón was just one of the many natural wonders they were busy exploring on their 14-day journey around the island.
This certainly isn't the first time we've selected a winning photo taken here, but no two images are alike because Jökulsárlón is among the biggest shape-shifters of all Icelandic attractions. No matter the season or the weather, it's is a knockout in all conditions: ghostly in fog, golden in summer under the midnight sun or glowing in winter under the early sunset or (if lucky) northern lights.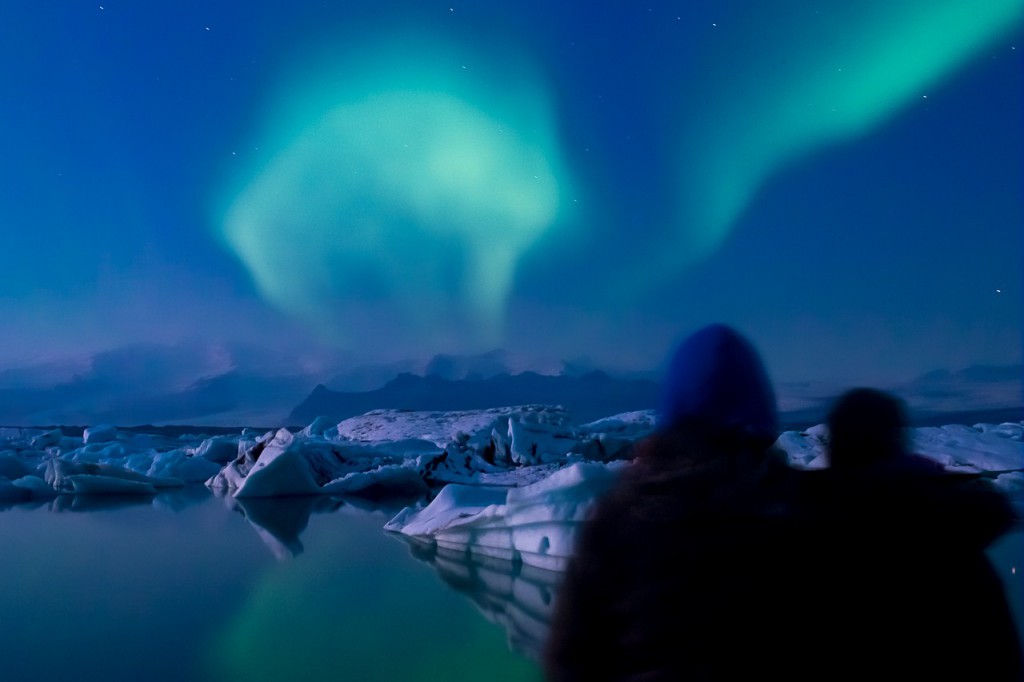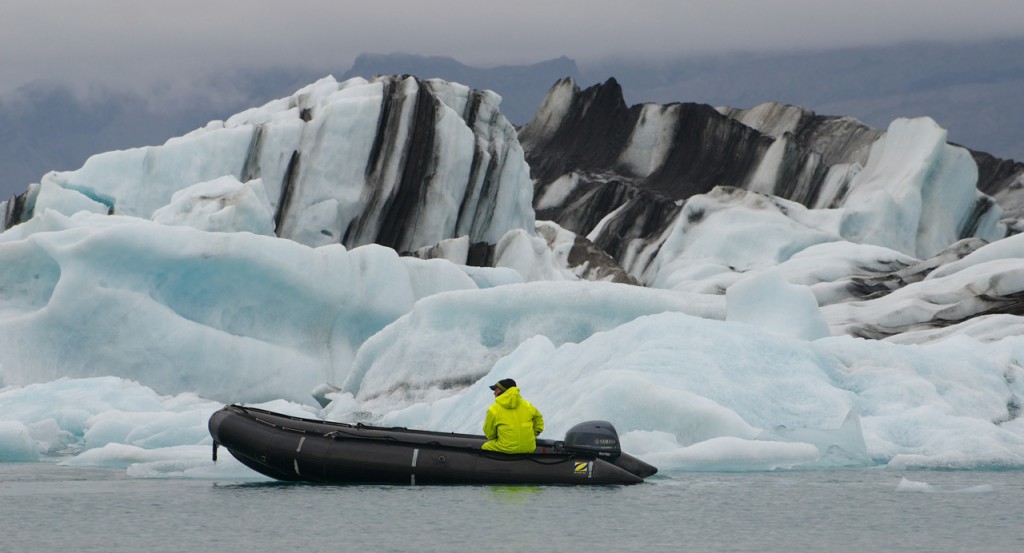 GOOD TO KNOW: Nordic Visitor has several self-drive packages and guided small group tours, with year-round availability, to get you to this marvel located right off Route 1 ("The Ring Road") in the Vatnajöjull National Park region of South Iceland.
It's also possible to see it via a bus or bus/plane day tour from Reykjavik, and in summer you can take an optional boat tour among the floating ice if conditions allow. If you're visiting in mid- to late-August, you can even watch the annual fireworks show here!
EVEN BETTER TO KNOW: Jökulsárlón has a quieter neighbour: Fjallsárlón. This smaller, more secluded lagoon is a great place to snap some photographs without so many people around.
FUN FACT: Jökulsárlón has been a setting in two James Bond films and Batman Begins, among other movies and TV series.
---
Sandra and Susanne's picture will be the cover image on our Facebook page until next month.
And don't forget to hashtag #NordicVisitor on your Facebook, Twitter and Instagram pictures!