Ireland is a country of diverse landscapes, where you'll see rugged coasts lined with glacial-era limestone and vast peninsulas made up of sandy white beaches and verdant rolling hills. When you tour Ireland, you also get to enjoy modern cityscapes, Georgian architecture and delicious Irish food and drink.
Curious what the Emerald Isle has in store for you, and where to enjoy the best views (and pints of Guinness)? Read on for the must visit places in Ireland.
---
---
1. Dublin
Make sure to roam the capital city of Ireland and its pretty canals lined with cobbled streets. Here, you'll discover some of the best live Irish folk music you'll ever have the good fortune of tapping your foot to.
Once you visit the countless historical and cultural attractions, you'll wonder why you didn't take a trip to Ireland sooner.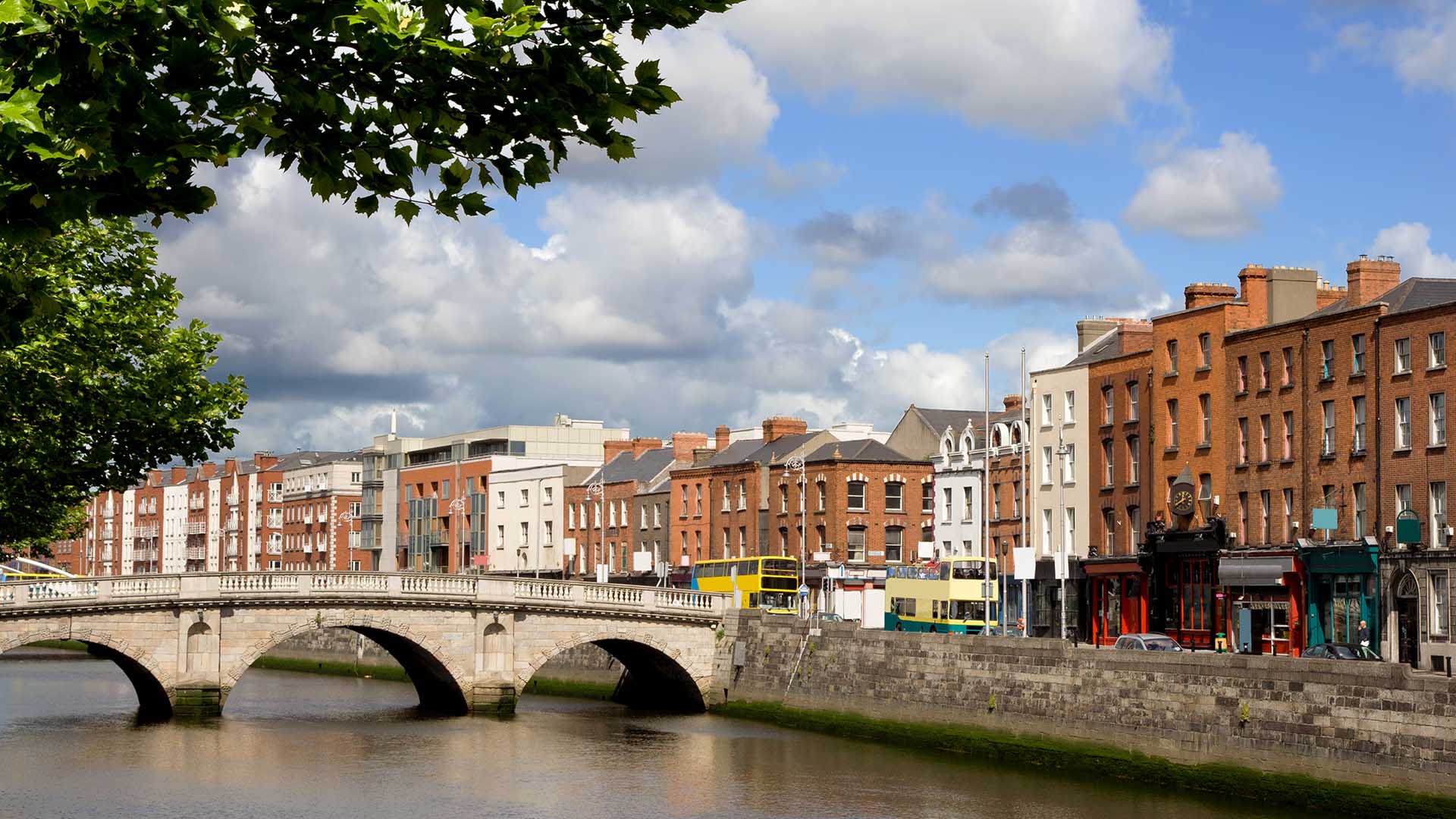 Temple Bar
No trip to Dublin is complete without a visit to the Temple Bar District. As soon as you enter the famous quarters, you'll hear live music from the many bars and pubs, as well as buskers on the street.
This gives you a good idea of the atmosphere of Temple Bar, with its lively nightlife and musical entertainment.
Guinness Storehouse
When you visit Dublin, you can't go home without having tried one of its most famous exports: Guinness.
Whether you're a staunch stout enthusiast or just want to see why it's so beloved in Ireland, make sure to visit the Guinness Storehouse.
At this top attraction, you'll get to see behind the scenes at a working brewery and taste a perfectly poured pint.
Did you know that across the globe, an average of 10 million pints of Guinness are sold every day?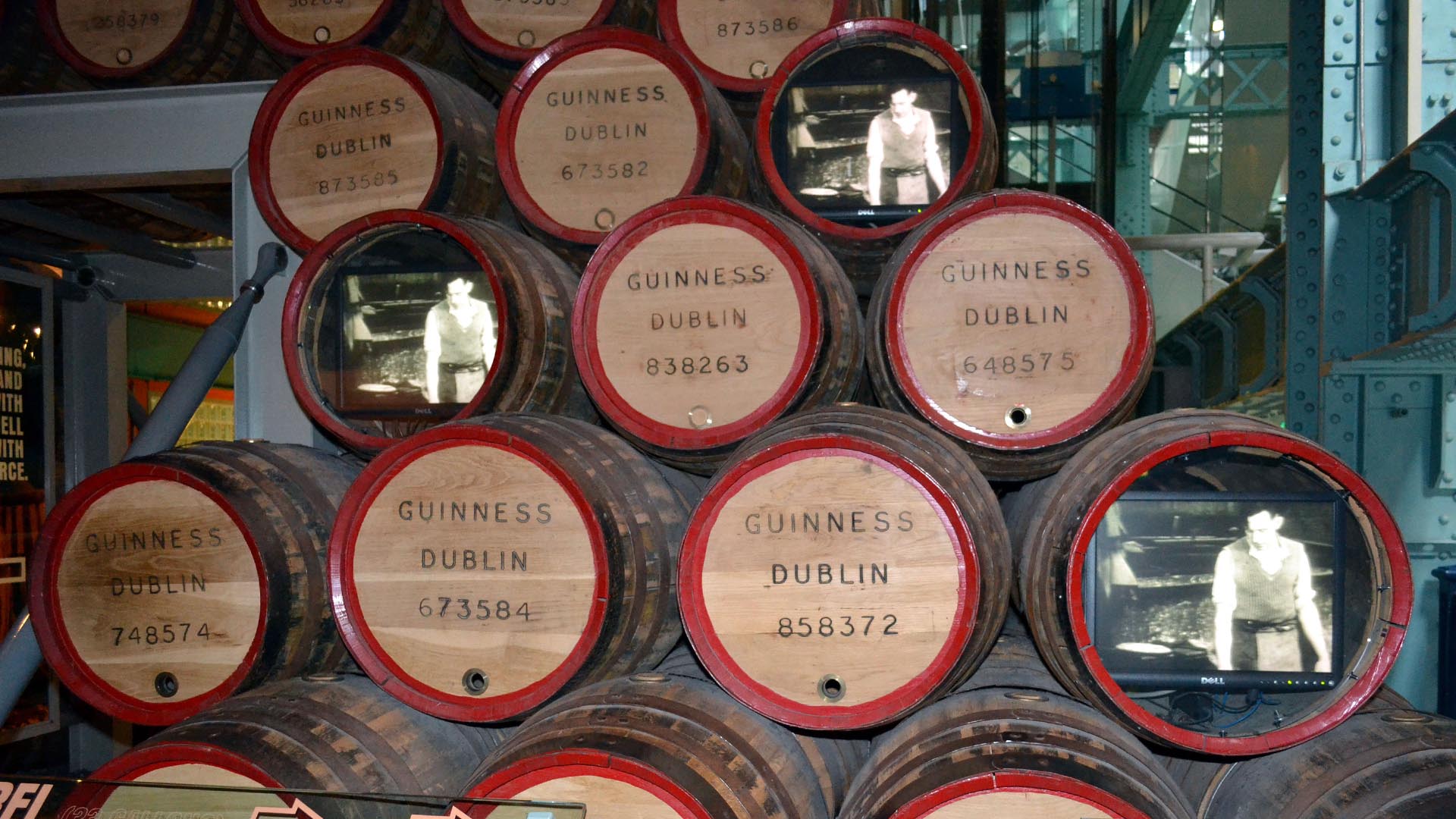 2. Galway
The colourful harbour city of Galway is effortlessly cool, with its burgeoning art scene, rich musical background and roots in Irish history and language. It's no surprise it's been voted the European Capital of Culture for 2020.
You'll get the best sightseeing in Galway by exploring the city by foot. Pass by the Salthill Promenade, Galway Cathedral, the Galway City Museum and the medieval Kirwan's Lane.
Locals and visitors alike sing of Galway's manyfold virtues. We can name 10 songs about Galway and its inhabitants. How many can you name?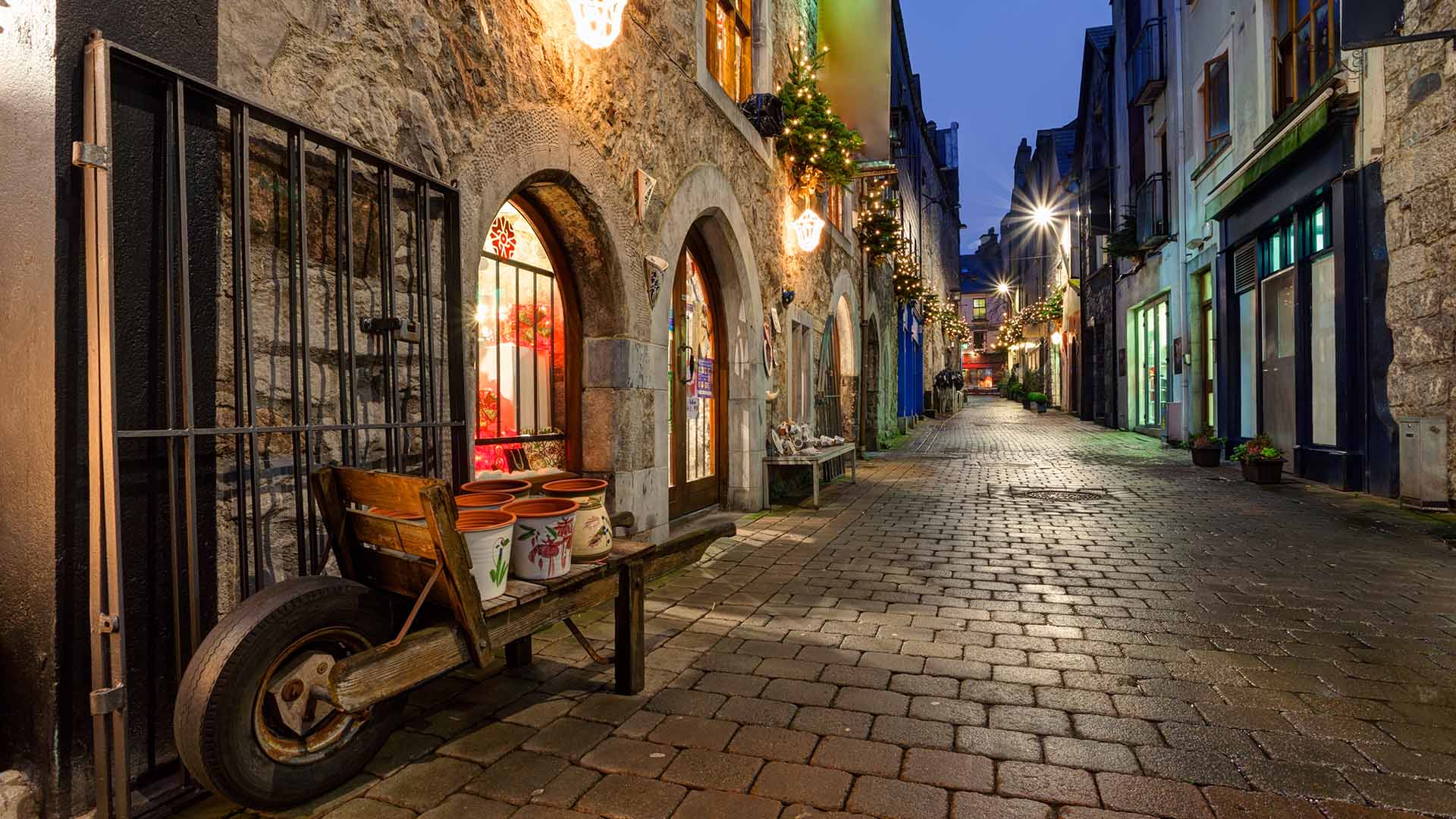 3. Cork
Cork is a bustling city with a reputation for being the foodie capital of Ireland.
The city has an endless list of fantastic cafes, traditional pubs and a range of restaurants serving everything you could want to sink your teeth into. You'll be able to enjoy a bit of everything, from hearty farm to table Irish fare, to modern and flavourful vegan cooking.
The English Market is a must-visit, with its high ornate vaulted ceilings and grand marble fountain. This market sells some of the best fresh produce in the region.
Nestled on the banks of the River Lee, Cork has plenty of eye-catching architecture such as grand Georgian streets to alleyways that date back to the 17th century.
4. Aran Islands
Get ready to see breathtakingly high cliffs, ancient settlements and prehistoric forts. Just a short ferry away from the mainland, the three Aran Islands are full of historically significant sites.
You'll have plenty to discover, from the clifftop fort of Dun Aengus (Dún Aonghasa) to the ruins of the Medieval Seven Churches. Why not try getting around on "pony and trap" (horse & carriage) for a memorable and unique commute?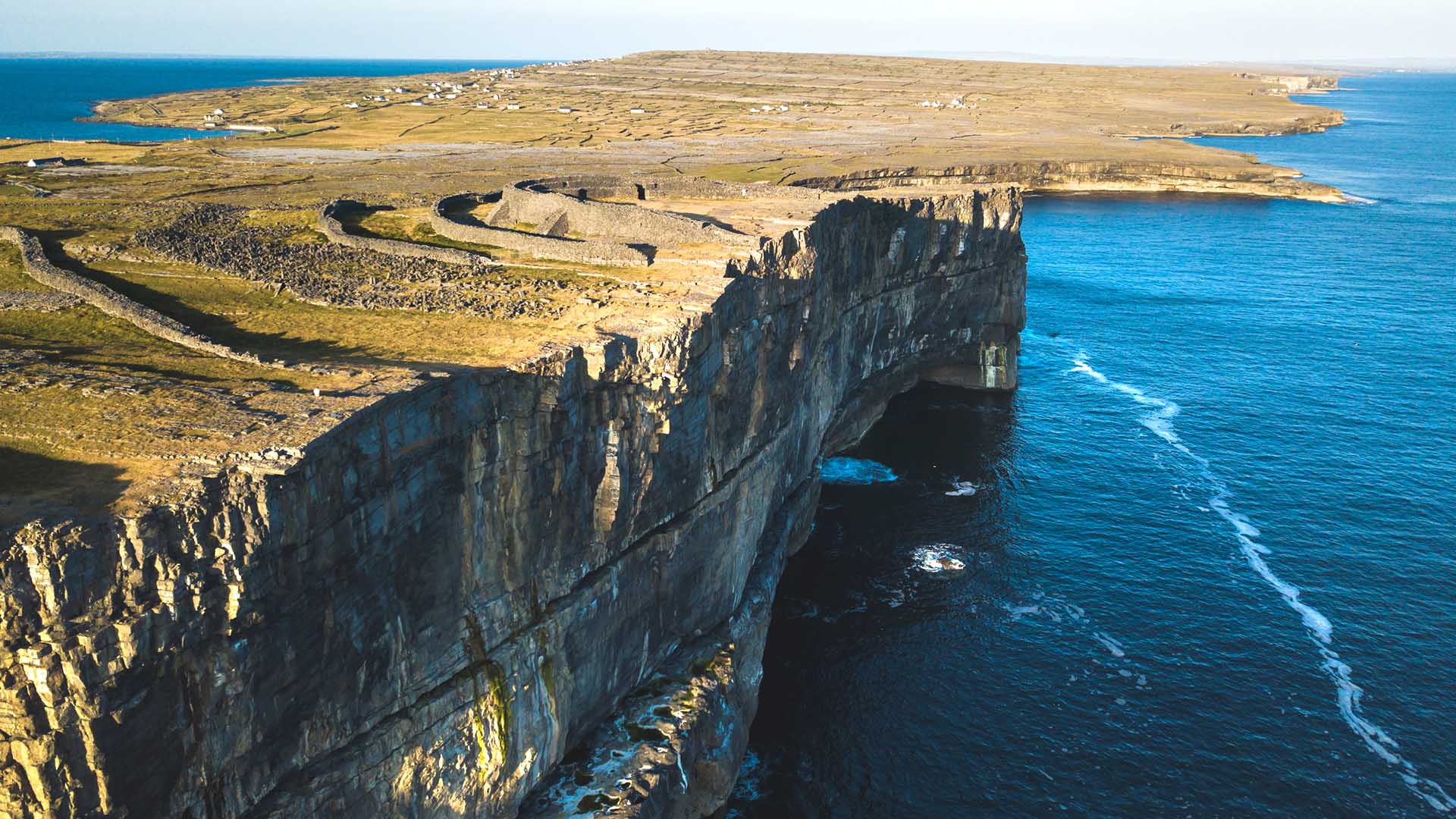 5. Dingle Peninsula
A part of the popular Wild Atlantic Way tourist trail, the rugged Dingle Peninsula has buckets of natural charm. It is also the ideal place to go hiking and wildlife watching.
You'll see remote shores, immense mountain ranges such as Slieve Mish, and pristine beaches. Stop by one of the many seaside villages where you can immerse yourself in Irish traditions and culture.
Be sure to take a boat tour of Dingle Bay, where you might encounter Fungi, the Dingle Dolphin. This famous resident is the Guinness World Record holder for the world's oldest solitary dolphin.
---
---
6. Ring of Kerry
If there's one Irish road trip you need to take, make it the Ring of Kerry. Whichever window you peer out of, you're guaranteed impressive views along these 179 kilometres (111 miles).
This circular route will take you from stunning coastlines to the green hills of the Iveragh Peninsula.
You'll get to enjoy activities such as fishing, golf and water sports, and stay the night at cosy hotels to experience the warm Irish hospitality. On clear nights, you may even be able to watch the sun melt into the vast North Atlantic Ocean.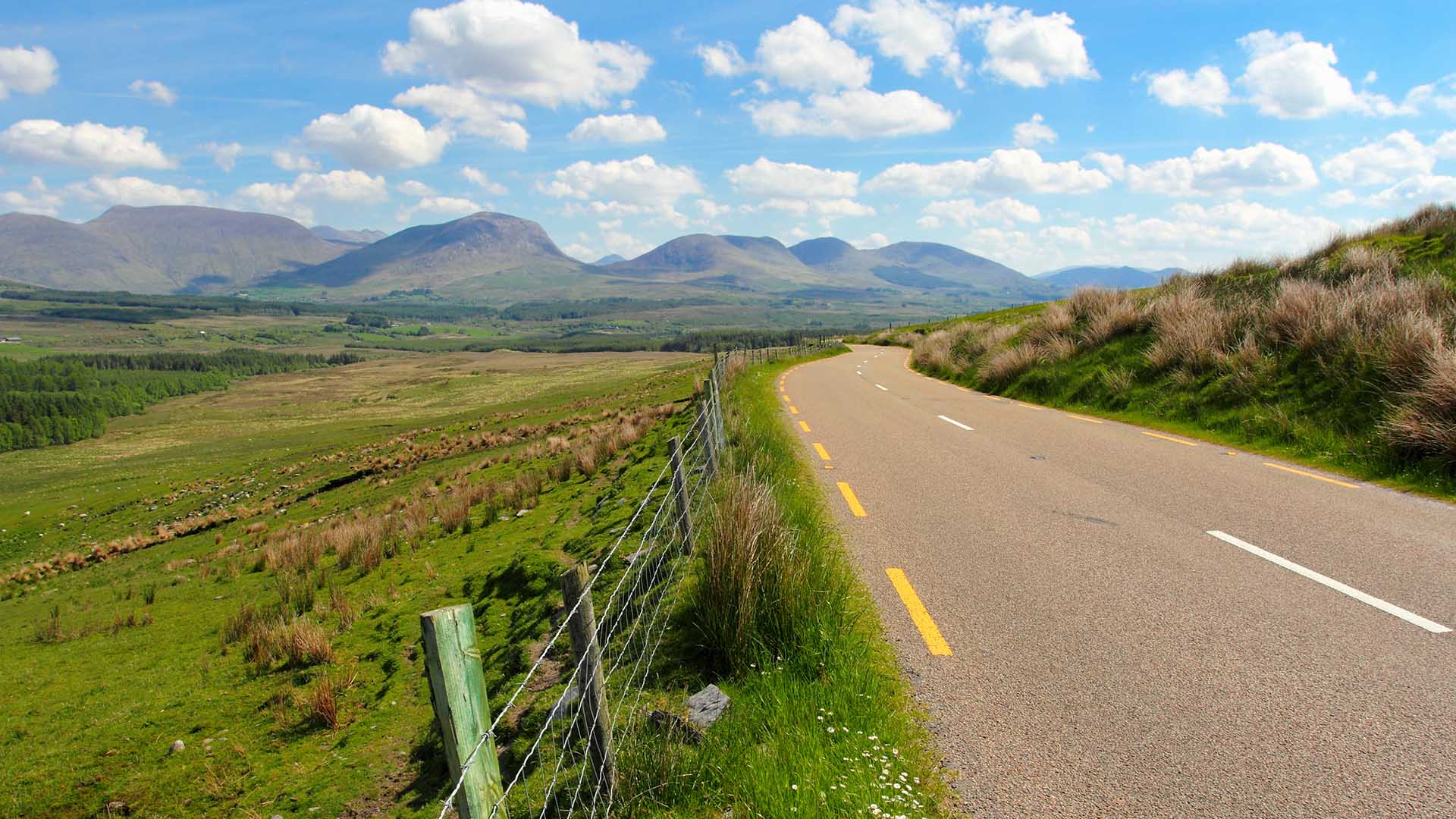 7. The Burren
Located in County Clare on the west coast of Ireland, the Burren or "the rocky place" is a region with naturally formed karst landscapes and limestone pavements.
Upon your visit to see them, you'll feel that you've been transported to another world. If you want to hike the craggy walking trails, you'll find stunning hilltop views and even more unusual terrain.
8. Cliffs of Moher
An iconic attraction, the Cliffs of Moher serve as a reminder of just how striking and diverse Ireland's landscape is.
These cliffs have been here for over 350 million years and are a geological gem. Not to mention, they are the habitat of the largest mainland colony of puffins in Ireland as well as rare seabirds, such as the peregrine falcon.
You may also recognise these rugged cliffs from film and television. They have appeared in Harry Potter & the Half-Blood Prince, The Princess Bride and comedy classic Father Ted, among many others.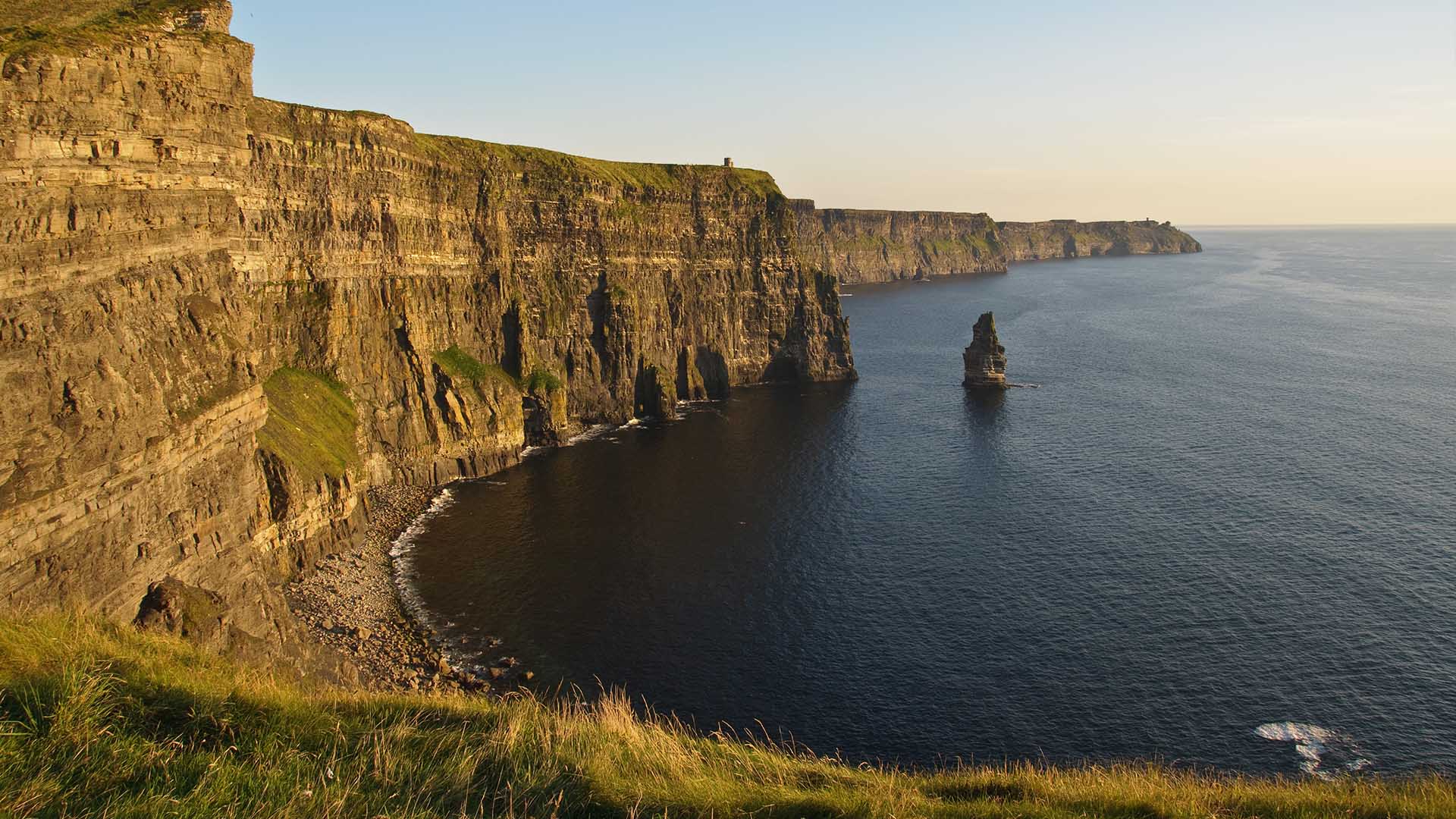 9. County Donegal
Situated on the mouth of the River Eske, County of Donegal boasts gorgeous shorelines, a storied heritage of rail travel and the 15th-century Donegal Franciscan Abbey.
If these weren't reasons enough to go, Donegal Bay has its very own seal colony. You can take the Donegal Waterbus to spot seals in their natural habitat as well as their adorable pups!
10. Limerick
While most may only know about the city for its contribution to the spoken word, Limerick is home to top Irish attractions.
You could visit King John's Castle, a 13th-century fortified fortress, and St Mary's Cathedral, a glorious medieval church founded by the last King of Munster.
The city was founded by Vikings in 812 and is a place full of contrasts. You'll see charming Georgian townhouses as well as striking street art, and modern structures like the Living Bridge, Ireland's longest footbridge.
---
We hope we've inspired you to explore the Emerald Isle and visit these places for yourself. Take your pick from self-drive tours of Ireland, or check out our travel guide to learn more about the country.
And if you are curious about visiting Ireland, don't hesitate to get in touch. Our friendly travel experts will help make your dream trip to Ireland a reality!