Norway, also known as the Kingdom of Norway, is a Nordic country that's part of the Scandinavia region. Known as one of the most mountainous countries in Europe, for its stunning fjords and outdoorsy people, you'll enjoy getting to know it.
Here you'll find a list of cool Norway facts to give you a taste for what to expect before you start planning your dream trip to Norway. Get ready to fall in love with Norway, as we have!
1. The natural landscapes are wonderfully diverse
From the west coast fjords to snow-dusted mountains, you'll experience a lot on a Norway holiday. For instance, you could soak up culture on a city break in Oslo or venture north to the Arctic Circle. And you can even stay in a snow hotel on a Norway winter tour.
One of Norway's most regions has to be the western fjords. This area is said to include the world's the highest concentration of fjords! Some of the country's renowned fjords include:
For more breathtaking natural wonders, head north to the Arctic Circle where you'll come across the Lofoten Islands, a magnificent archipelago.
Here you can walk along pristine beaches, admire the peaks that dominate the skyline and maybe even catch a glimpse of the northern lights. Plus, you can learn about the region's Viking heritage and go wildlife-watching.
---
---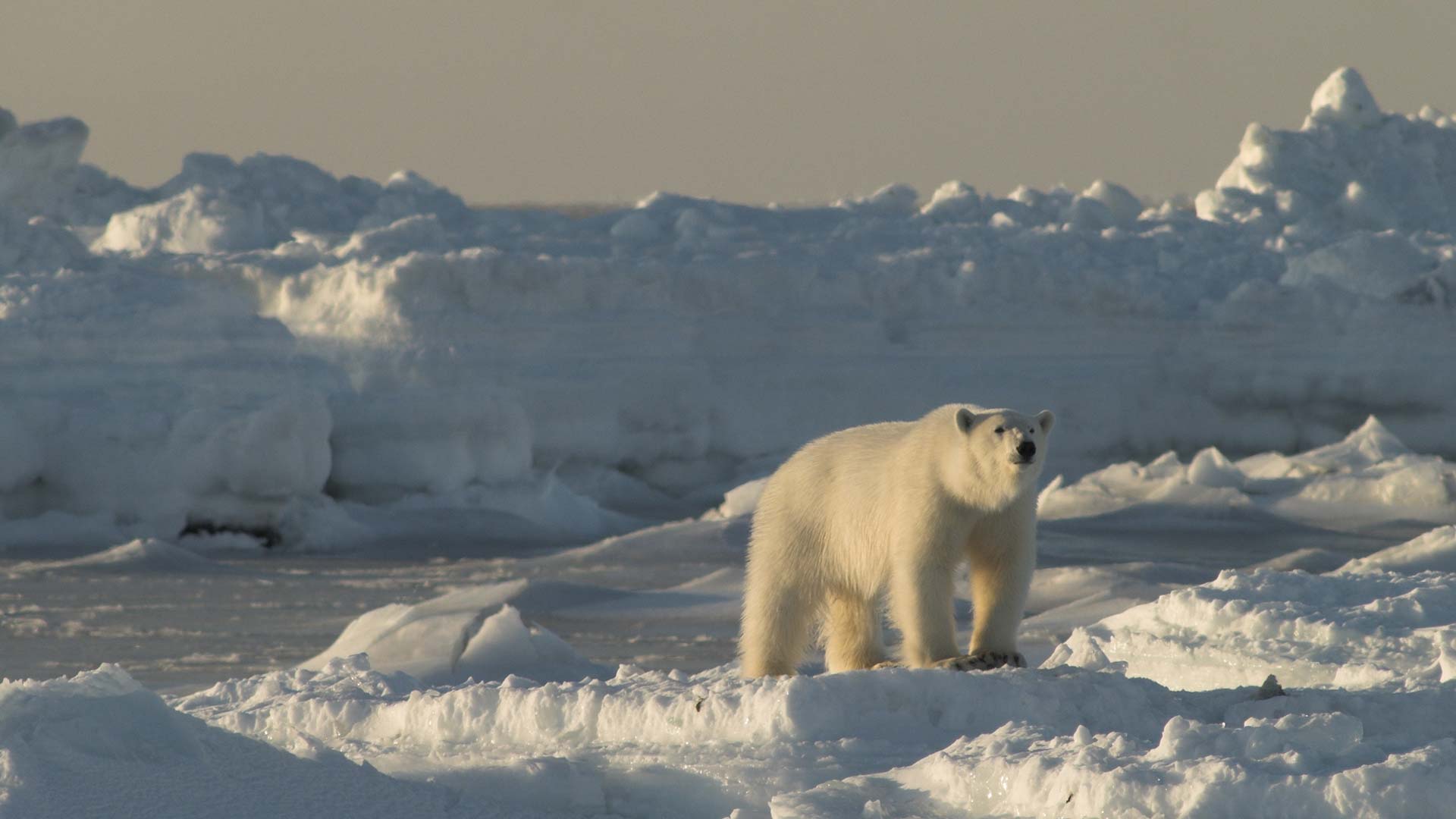 2. You can see polar bears in the wild
Of course, you don't have to worry about this while roaming the streets of Oslo. But head to far-flung Svalbard and it's a different story.
One of the northernmost inhabited places on the planet, Svalbard is a true Arctic haven. Two thirds of the land here is protected by national parks, reserves or sanctuaries. And it's nicknamed the "Realm of The Polar Bears", as their numbers exceed that of the human population.
If you're seeking Arctic wildlife-watching opportunities then Svalbard is ideal. As well as, spotting the archipelago's only native land mammals, the reindeer and Arctic fox, you could glimpse sea birds, walruses and whales.
---
---
3. It's one of the world's happiest countries
Unsurprisingly, Norway is often listed as one of the happiest countries in the world, according to The World Happiness Report. Published by the Denmark-based Happiness Research Institute, the report proves that this Nordic country is not just a beautiful place, but also a happy one.
Plus, many other annual reports, such as the Global Peace Index, state that Norway is a safe and peaceful country to visit. What's more, the Nobel Peace Prize ceremony is held yearly in Oslo.
With so much jaw-dropping scenery and a penchant for the great outdoors, it's no wonder that the Norwegians are a happy people. So why not visit and experince Norway for yourself?
---
---
4. There's a hop-on, hop-off cruise along the coast
Norway's coastline is one of the most beautiful and rugged in the world, and it spans 3 seas, the North Sea, Norwegian Sea and Barents Sea. Happily, it's also one of the easiest to explore thanks to the Hurtigruten Coastal Voyage.
This classic voyage is a one-way journey of roughly 1,255 kilometres (780 miles) that will take you from Bergen, in the south, to Kirkenes in the north.
It takes around 6 or 7 days to complete the jounrey but you needn't be tied to that timeframe. In fact, you can join the cruise for a certain section, or stop off along the way, discovering different ports as you go. Along the way you could explore Trondheim, the Lofoten Islands, and the North Cape, Norway's northernmost point.
This is the ideal way to spend time uncovering the Norwegian west coast.
---
---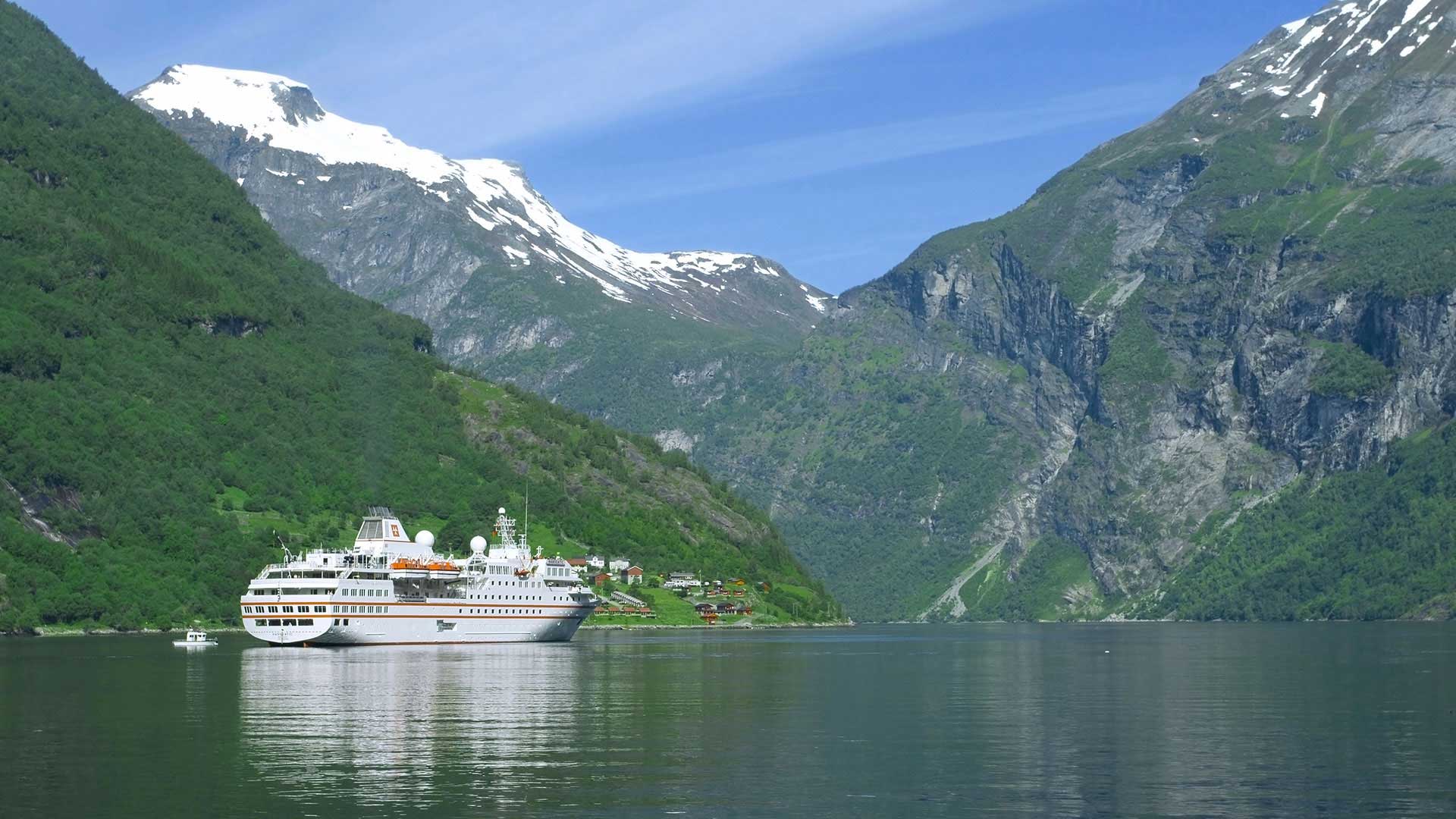 5. The sun doesn't set in summer
Travel to northern Norway in summer and you could enjoy the benefits of the midnight sun. Admire the night scenery in the shining sun, with more daylight to take on outdoor activities and to live like a local.
For example, in the northern city of Tromsø, during the months of May and July, the sun only sets for 3-5 hours each night. And in June, nearer the summer solstice, the sun doesn't set at all.
Top tip: Don't forget to bring a sleeping mask if you're visiting at this time of year.
---
---
6. Its capital is a modern art hub
In Oslo, the capital of Norway, you'll find a blend of traditional Scandinavian design and modern influences. As a thriving hub for art and cultural, it should be at the top of your list if you want to discover contemporary Norwegian artists.
Dive into this creative world by exploring the city's many art galleries. The Munch Museum, Norwegian National Gallery and the Aker Brygge Wharf district are top choices for history and culture.
You might also like to visit Oslo's Royal Palace, home to the Norwegian King and Queen, and the royal family.
---
---
7. Road trips in Norway are virtually unbeatable
There are plenty of popular ways to explore Norway, including by train or boat. That said, opt to travel by car and you'll have the road trip of a lifetime.
So why not choose an independent Norway road trip? Not only can you go at your own pace but you'll be able to stop whenever you like to admire the .
And you can take the wheel with confident as Norwegian roads have some of the highest safety standards in the world.
---
---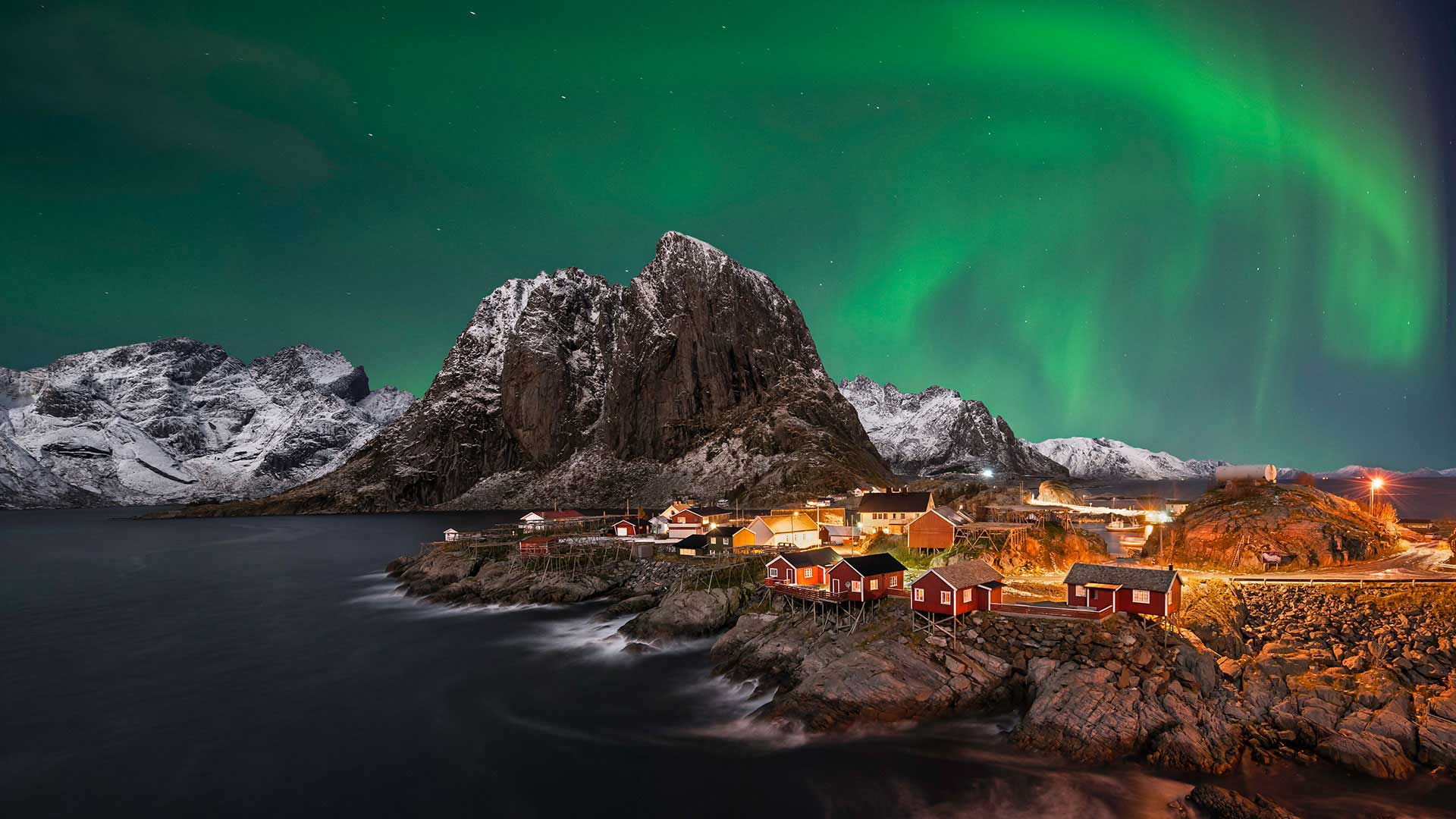 8. You can hunt for the northern lights
Norway is one of the world's best places to see the northern lights. Indeed, northern Norway falls in the middle of what is referred to as the "northern lights belt" or "aurora zone". This band encircling the Earth, is known for its auroral frequency and intensity.
To increase your chances of seeing the northern lights for yourself, make sure to travel north in winter. You'll also want to check out the meteorological conditions, there are apps to help with this.
It's also good to seek out low levels of light pollution, so we recommend getting out of cities and towns. The Lofoten Islands, Tromsø and Svalbard are all remote locations where you'll have a good chance of seeing the aurora if the conditions are in your favour.
And, if you're determined in your hunt for the aurora, you'll want to stay up late as the peak time for displays of the northern lights is usually between 11 PM and 2 AM.
---
---
9. Norwegian cuisine is delicious
When you think of Norwegian cuisine, maybe nothing specific comes to mind. But trust us, you'll adore discovering it! The country's towns and cities are full of cool contemporary restaurants that focus on local and seasonal food.
And, as you would expect, Norwegian seafood is mouthwaterly fresh. Did you know that Norway introduced salmon sushi to the world? You could even visit the world's northernmost sushi restaurant, located in Svalbard.
Plus, you'll find that breakfast is different to the United States, Canada or even Australia. In general, there's more of a focus on savoury foods. For example, local favourites include, rye bread, cheese, meat and smoked or pickled fish. Don't forget to try brunost, a popular Norwegian brown whey cheese, during your trip.
---
---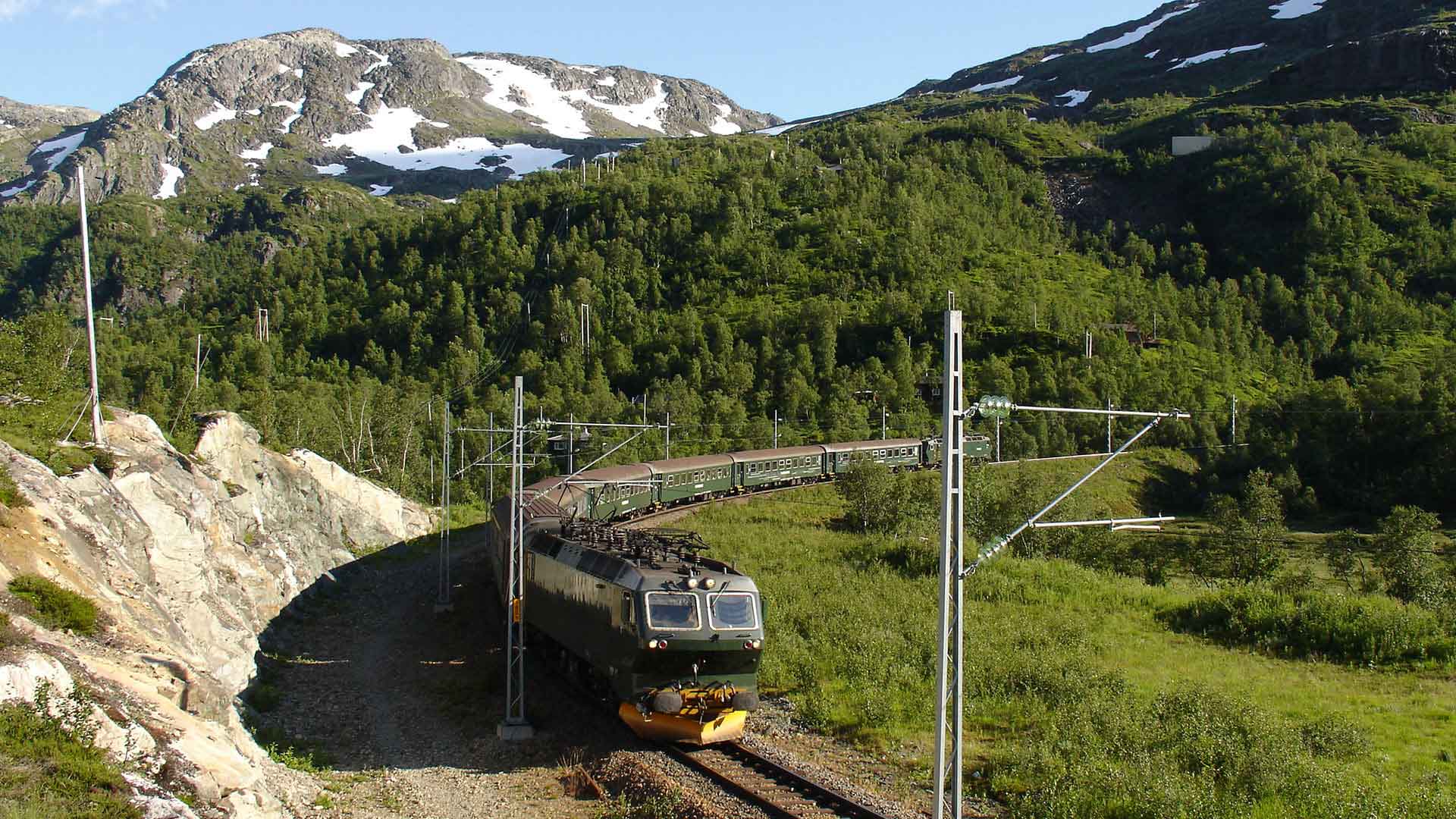 10. Norway's rail journeys are voted the best in Europe
One of the best ways to see the Scandinavian countries is by rail. And in Norway you'll be treated to some journeys with sublime scenery. One of the most popular routes includes the Flåm railway – deemed one of the most beautiful railways in the world.
Choosing to travel by train let's you relax and soak up the views as you go. For instance, the journey from Oslo to Bergen you can feast your eyes on glittering fjords and craggy mountain peaks, all from the comfort of your seat.
---
---
6 more interesting facts about Norway
What else is Norway known for? Just in case our top 10 coolest things about Norway didn't convince you it's worth a visit, here are a few fun facts about Norway:
1. Norway knighted a king penguin
Who knew you could find a ranked Norwegian officer at the Edinburgh Zoo? King Penguin Sir Nils Olav was originally appointed as the mascot for the Norwegian Guard. He then quickly moved through the ranks, from Corporal in 1982 to being knighted in 2008 before becoming Brigadier in 2016.
2. There are two official forms of written language
Norway has 2 offical languages – Norwegian and Sámi. But there are also two ways of writing the Norwegian language, bokmål and nynorsk.
Bokmål is based on written Danish, which was the official language of Norway for 400 years. Meanwhile, the Nynorsk variation was created in the 1850s and combines western Norwegian regional dialects. The most widely used form is Bokmål.
3. A Viking became the first king of Norway
Called Harald Fairhair, this Viking warrior succeeded his father Halvdan the Black at the age of 10. One of the greatest Scandinavian warrior chiefs of his era, King Harald became the first king to claim sovereignty over all of Norway.
4. Norwegians are pretty sporty people
With their spectacular winter season, it's no wonder that Norway holds the most medals of any countries for the winter Olympics.
Modern skiing was also pioneered by a Norwegian in the 19th century. You can visit the world's oldest ski museum, the Holmenkollen Ski Museum, near Oslo.
---
---
5. A close link to the United Nations
Norway was a founding member of the United Nations back in 1945. What's more, the first ever UN Secretary-General was Norway's Minister of Foreign Affairs at the time, Trygve Lie.
6. Norway has a sweet Christmas tradition
Every year, the Kingdom of Norway donates a Christmas tree to the UK. The Norwegian spruce stands proudly in Trafalgar Square in London. This annual tradition goes back to 1947 and is a token of gratitude for Britain supporting Norway during the Second World War.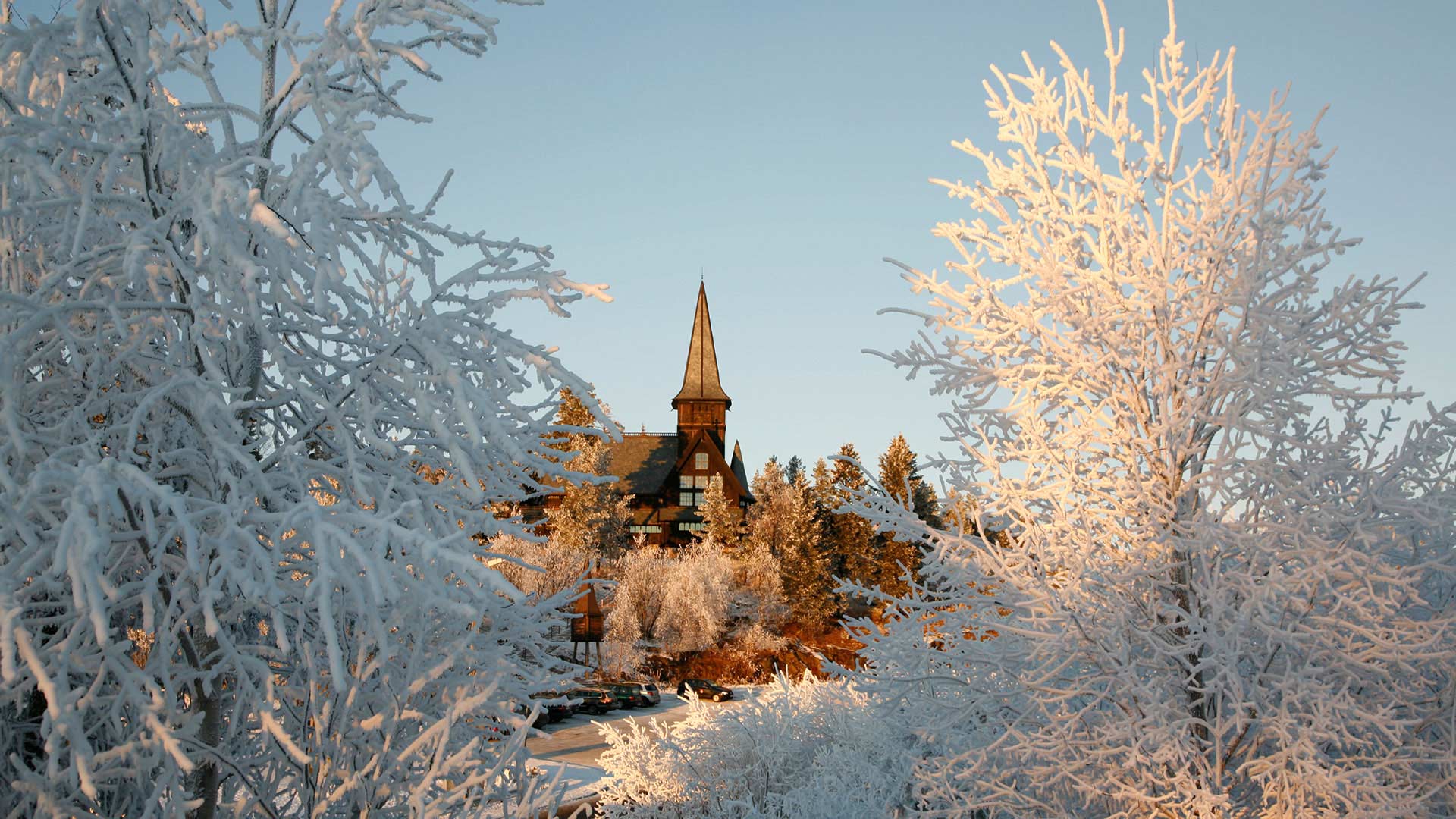 Are you curious about exploring Norway? Have we convinced you yet that it's an amazing, diverse and culturally rich country? Then it's time to come and see for yourself!
You can begin planning your dream trip to Norway, by browsing these Norway travel packages or geting in touch with our local travel experts. By booking your trip with Nordic Visitor you'll get plenty of added benefits, as well as our expert advice and support.
You'll get a dedicated travel consultant who'll take care of everything for you, including your accommodation, local transportation and activities. Plus, you'll have a personalised itinerary and travel guide, along with access to our 24/7 support helpline. We're here to help you make the most of your time in Norway!