Where can you find a gravity-defying walk while in Norway? Look no further than Preikestolen, "The Pulpit Rock", Norway's iconic summit.
Whether you're an experienced or amateur walker, if you're interested in hiking in Norway, you'll want to add this top spot to your itinerary. As well as being an impressive tourist attraction, Pulpit Rock has become one of Norway's must-do activities for thrill seekers and outdoor enthusiasts.
While preparing for your trip to Norway, you might have some questions about this famous hike. We've compiled our local knowledge below so you're ready for your next Norwegian adventure!
---
---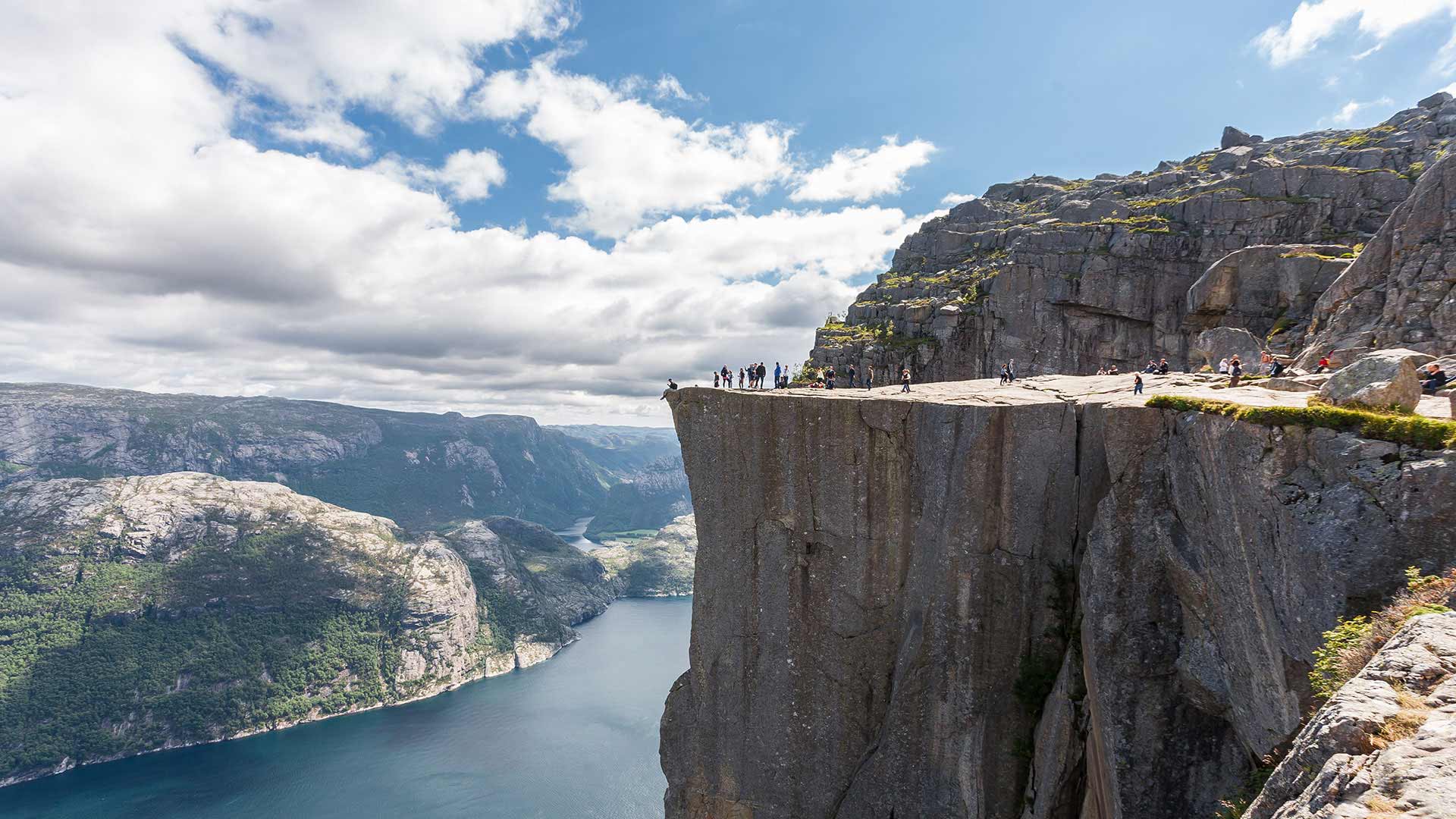 Why should you hike Pulpit Rock?
Maybe you're wondering if Preikestolen is really worth the hype. Here are 5 of our top reasons to add this iconic highlight to your tour of Norway:
Admiring views over Lysefjord and the mountains on the horizon
Immersing yourself in Norwegian nature
Combining sightseeing and outdoor pursuits on one day trip
Taking spectacular snaps on the trail and from the top
Gaining bragging rights of having completed one of Norway's top hikes
You'll soon see why record numbers of hikers visit the peak every year!
---
---
FAQs about Pulpit Rock
1. Why is it called Pulpit Rock?
Preikestolen, directly translated to "Pulpit Rock", was named because of its shape. Some people thought the 25 x 25-metre (82 x 82-foot) plateau resembled a preacher's pulpit. And so the rock formation was christened.
It might look like it was carved this way on purpose, but it is believed to have been formed 10,000 years ago. At that time, frost erosion and ice melting left behind huge blocks that glaciers had dragged here. So we have the glacial age to thank for this hiking summit!
2. Where is Pulpit Rock?
Pulpit Rock is located in the southeast of Norway. The nearest city is Stavanger and the hike can easily be done on a day trip from here.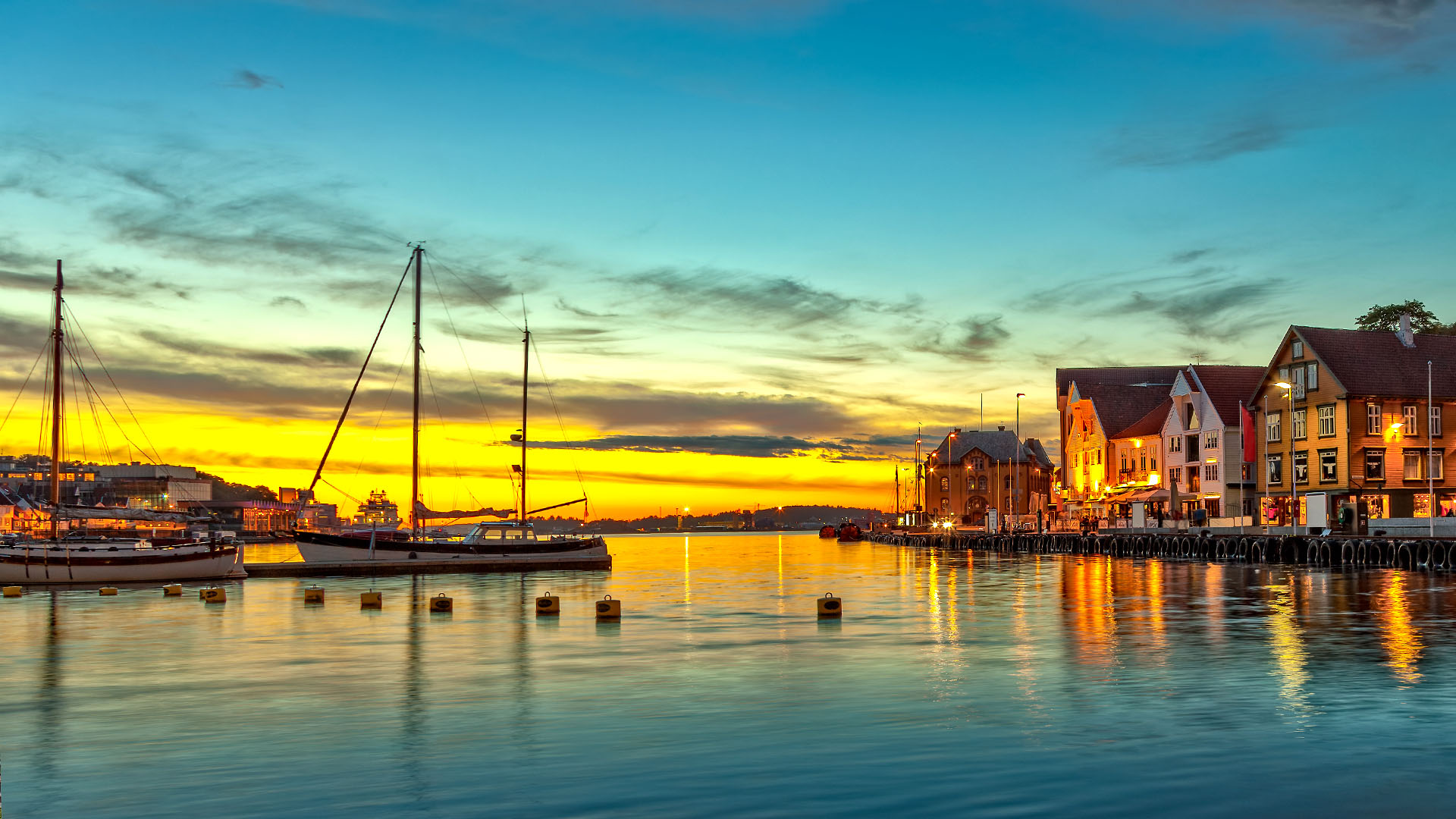 How far is Pulpit Rock from Oslo? It's about an 8-hour drive from the capital. That means it's probably best to make it a road trip if you'd like to visit both locations during your time in Norway.
---
---
3. How tall is Pulpit Rock?
The plateau stands 604 metres (1,982 feet) above the fjords below. So to capture the views from the top, you're going to have to work for it.
4. How long is the Pulpit Rock hike?
Hiking to Preikestolen is no small feat. From the car park, the hike follows a well-marked trail for an 8-kilometre (5-mile) round trip. This means it'll take around 4–5 hours total. And we highly recommend spending at least an hour at the top to enjoy the scenery.
---
---
5. How hard is the Pulpit Rock hike?
This hiking trail is graded as "moderately difficult" by the Preikestolen staff. So it's better if you have some mountain walking experience before taking on this challenge.
The hike starts with a steep climb and then alternates between sections of rolling terrain and gentle slopes through the woods. Before reaching Pulpit Rock, you'll have a spectacular walk along the edge of the fjord.
If you're a vertigo-immune daredevil, you can sit on the cliff edge and dangle your feet over the fjord. But for more cautious sightseers (i.e., most of us mere mortals), there is no shame in inching toward the edge on your belly or simply admiring from a safe distance.
Like many other natural gems in Norway, there are no warning signs or fences here.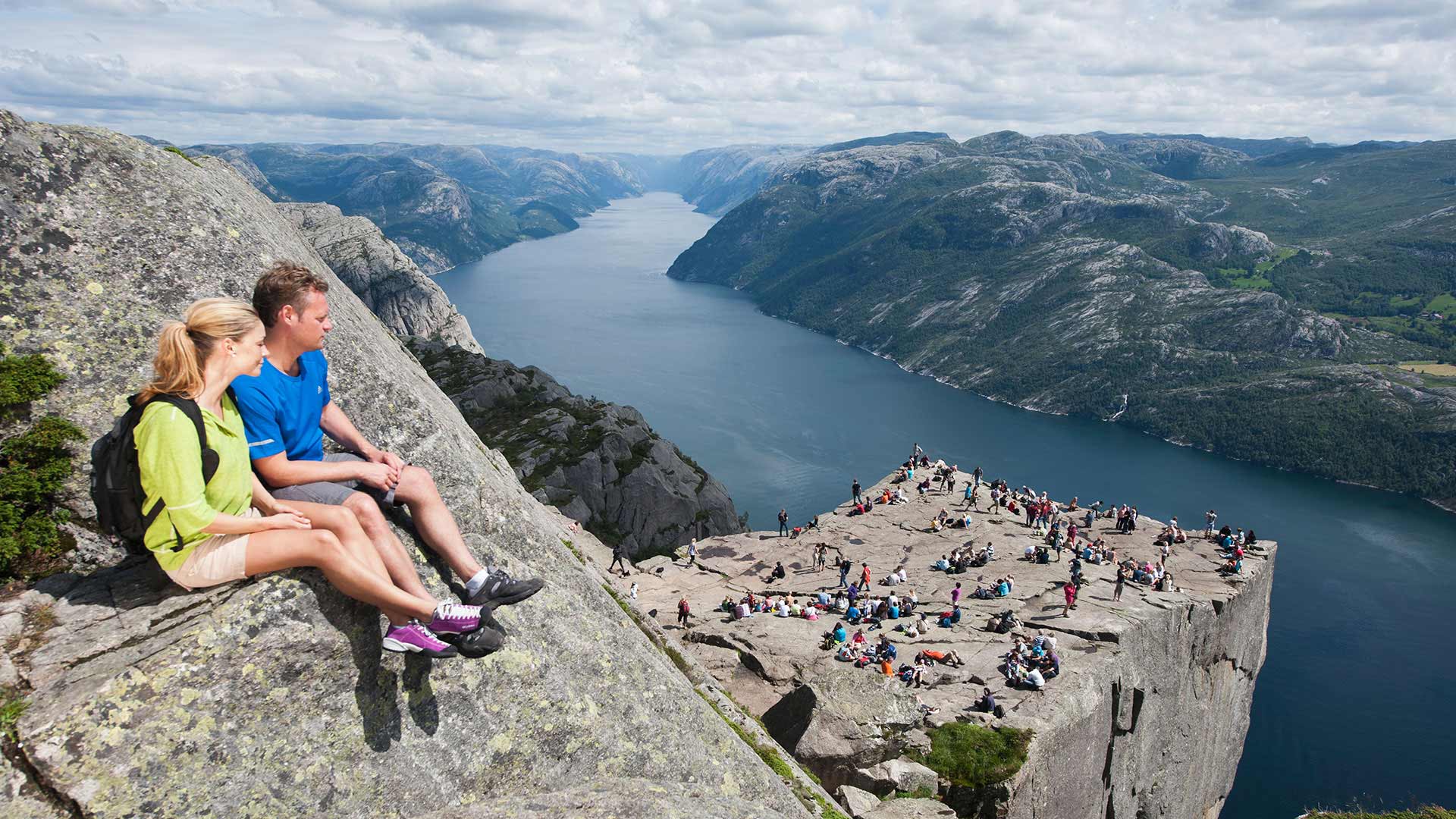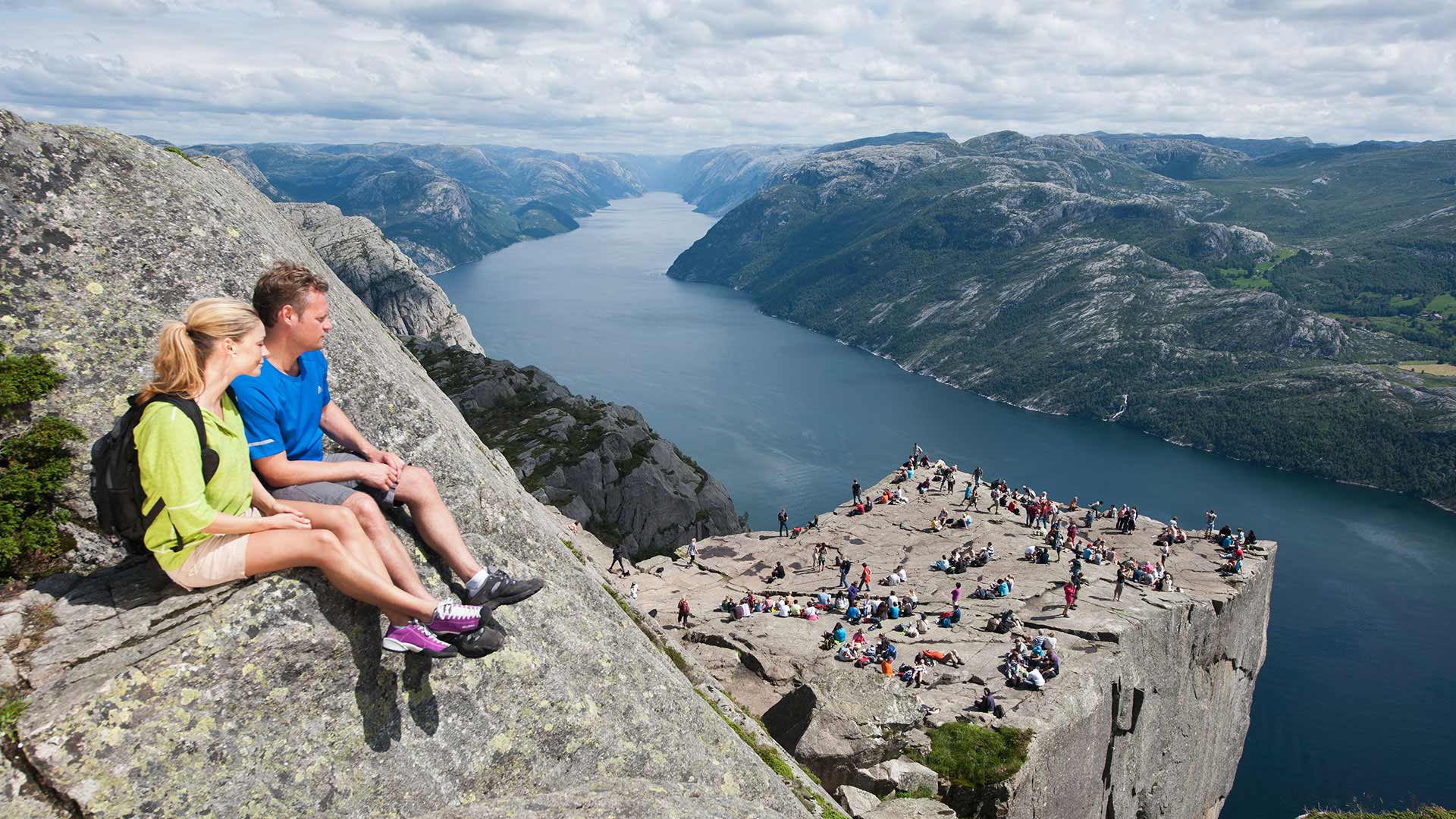 6. How to get to Pulpit Rock?
You'll start your hike from the mountain lodge "Preikestolen Fjellstue". There's a bus service from Stavanger that'll get you here. Or you could reach the cabin by car and boat. The car park has a small charge for the day.
7. When is a good time to hike Pulpit Rock?
Hiking season in Norway is from April to October, but the best months for outdoor activities are May to August.
Pulpit Rock is accessible year-round, but we don't recommend hiking outside these months. If you do, you should have the appropriate gear such as crampons and a headtorch. And it might be best to book a guide to go with you.
You should not hike if weather conditions show strong winds, heavy rain or fog. In Norway, it's always good to keep an eye on the forecast!
---
---
8. What to wear to hike Pulpit Rock?
As this is more than a moderate hike, we recommend dressing in proper gear. This includes wearing sturdy hiking boots with a good grip. Bonus point if they are waterproof! This will help you keep your footing along the way and protect your ankles.
You should also keep the weather conditions in mind when you're visiting. And it's good to remember that on the mountain, they can change quickly. So if you're in doubt, always pack more layers in your rucksack, to keep you warm and dry.
---
---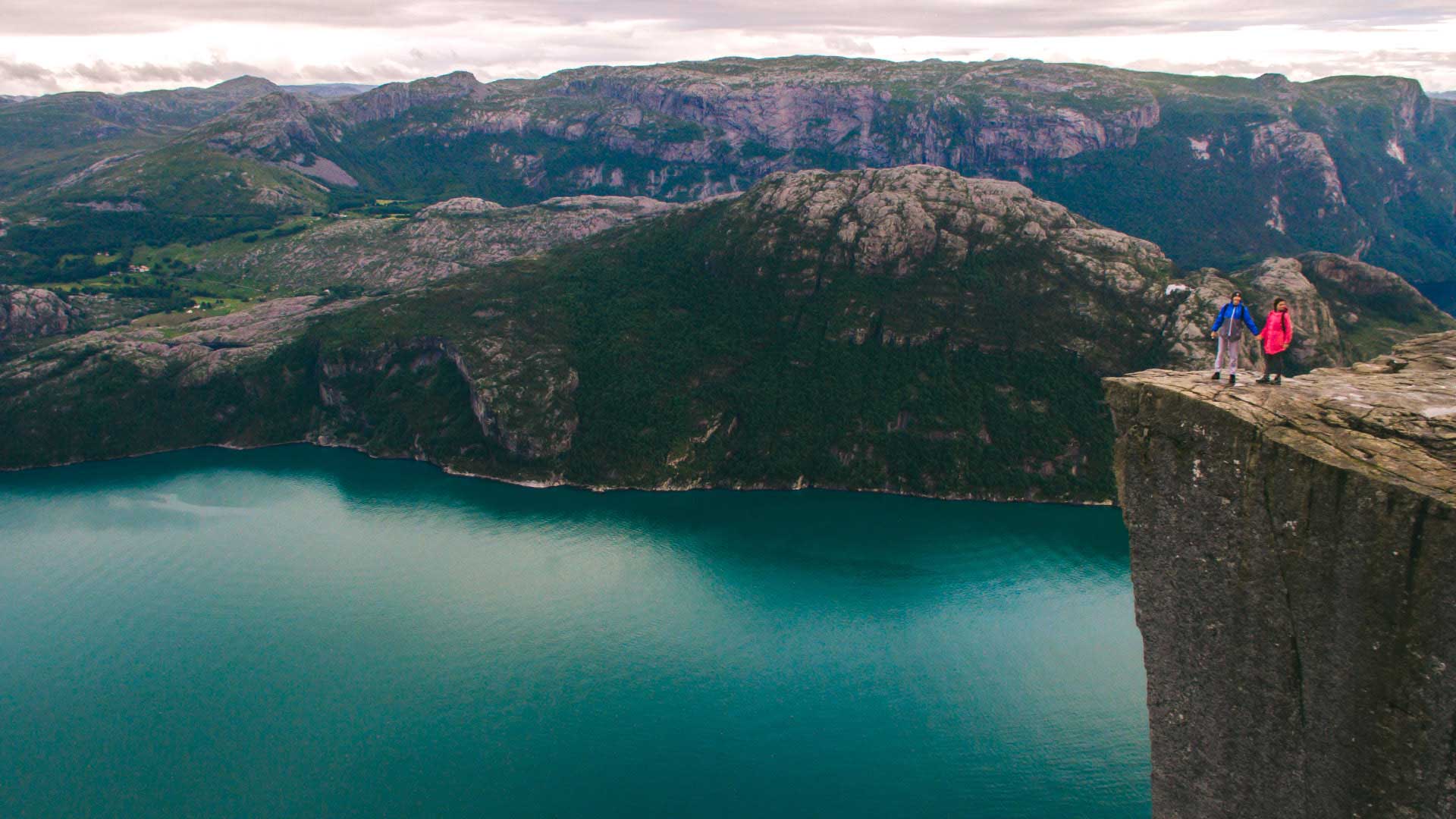 9. What should I pack for my hike up Pulpit Rock?
If you're on a day trip from Stavanger, a large backpack should have plenty of space to bring what you need. We recommend packing:
Additional warm and waterproof layers
A sun hat and sunscreen
A warm hat, gloves and scarf
A map and compass
Your mobile phone, charged
A first-aid kit if you have one
You'll also want to pack food and drinks. This will keep you well hydrated and fed along the way. And you might like to enjoy a picnic at the top to bask in the glory of your accomplishment!
10. Are there facilities at Pulpit Rock?
No, there are no facilities on the hike. That means no toilets, bins, food or souvenir shops.
There are toilets and bins at the parking lot at the start of the trail. Make sure to bring your rubbish back with you if you decide to snack or lunch at the top.
If you have to go to the toilet during your hike, it's best to keep downhill from the trail and away from streams.
As there are no shops, make sure to bring enough food and drinks for the hike.
---
---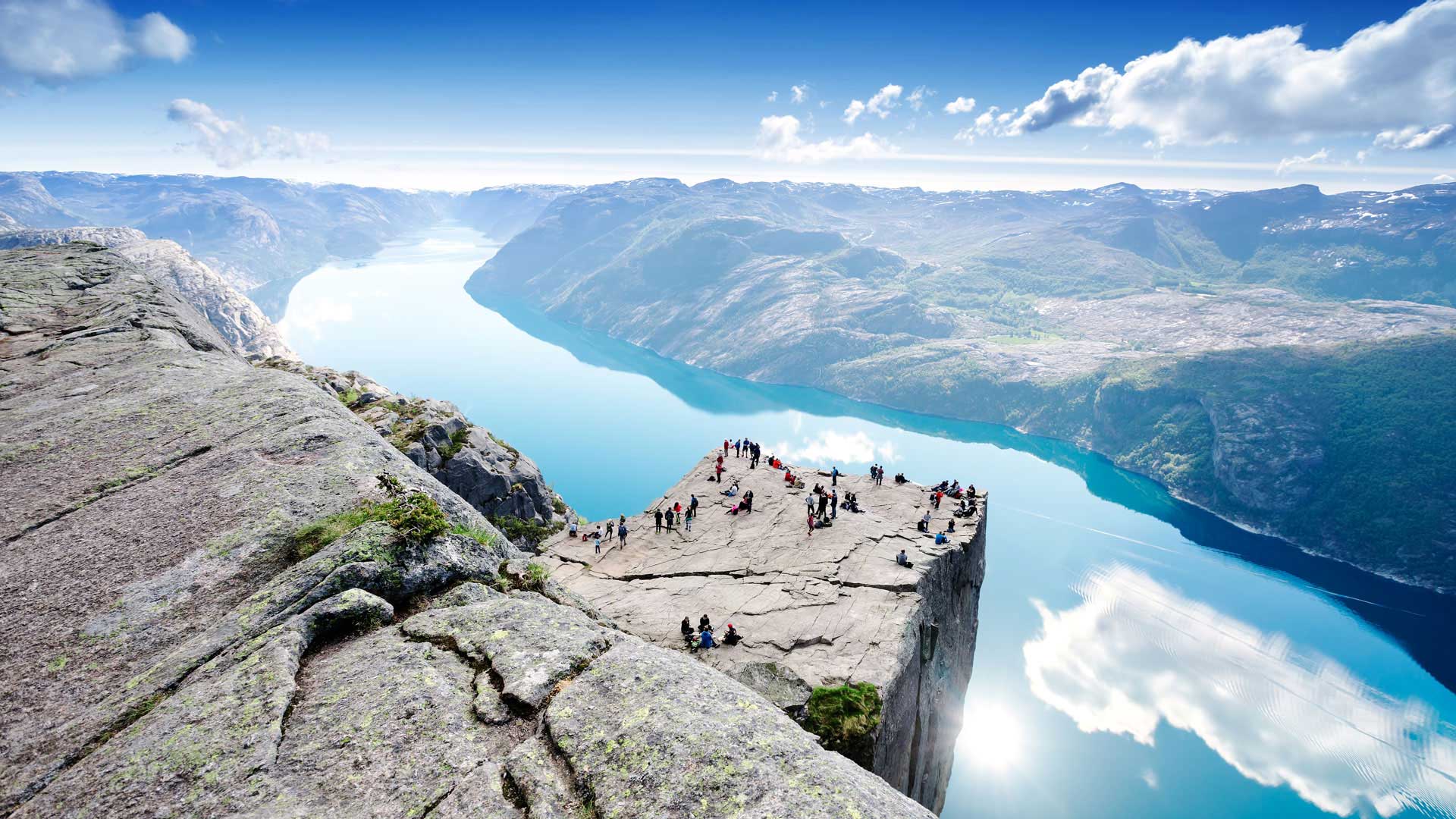 Start planning your Norway adventure
If you're a keen hiker, there's plenty of spots you'll enjoy visiting in Norway as well as Pulpit Rock. You may wish to walk the seven mountains around Bergen or take a memorable snap at Trolltunga. Or head to Northern Norway to hike the craggy mountains on the Lofoten Islands.
Some of the top tourist attractions in Norway are natural landscapes that are begging to be explored. Come experience it all for yourself.
If you book an active tour of Norway with Nordic Visitor, we'll plan your accommodation, activities and transport for you. Our Norwegian travel experts can share their personal knowledge with you and they'll be on hand 24/7 during your tour.
Get in touch so we can help create your ideal Norway getaway.