Preikestolen — better known to visitors as Pulpit Rock — is among Norway's most iconic landmarks. Towering over the Lysefjord, this 604-metre-high cliff is so named for its almost perfectly square 25 x 25 meter plateau at the top that resembles a preacher's pulpit.
To capture an amazing photo from the top, you're going to have to work for it.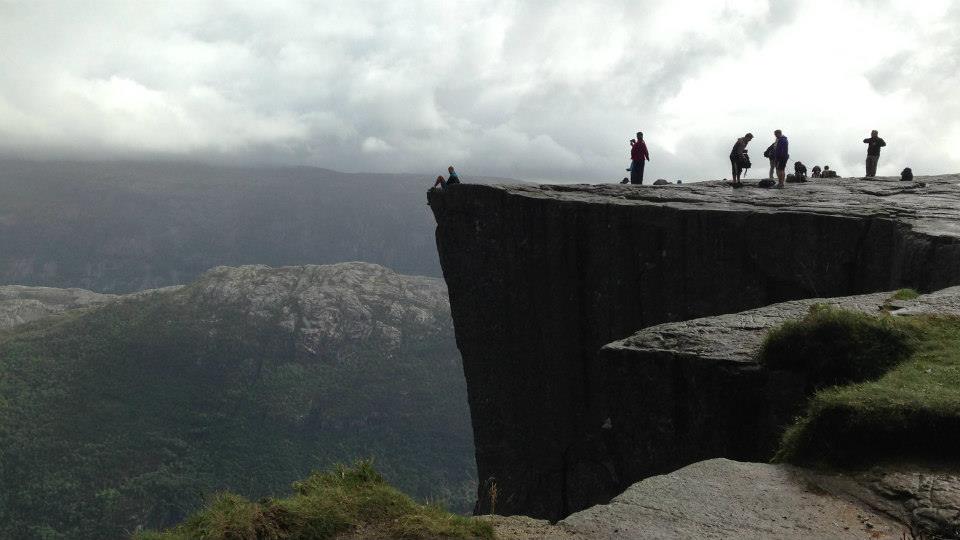 To get to the famous viewpoint, there is a well-marked trail from the car park at the Preikestolen Mountain Lodge near Stavanger, Norway. It takes around 4 – 5 hours of hiking (about 10 km total round-trip), and we highly recommend spending an hour or more on top to enjoy the fjord scenery.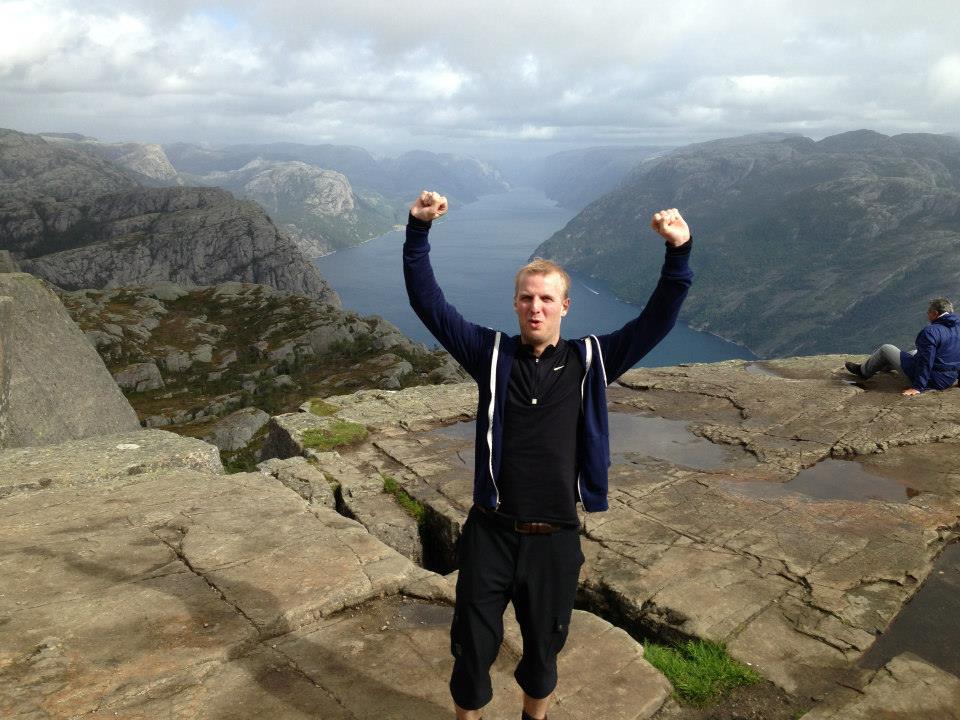 The hike starts with a steep climb and then alternates between sections of rolling terrain and gentle slopes through the woods, ending with a spectacular walk along the edge of the fjord. Word to the wise: wear proper hiking shoes with good grip, dress in layers, bring plenty of water and snacks and take your time.
If you're a vertigo-immune daredevil, you can sit on the cliff edge and dangle your feet over the fjord. But for more cautious sightseers (.i.e., most of us mere mortals), there is no shame in inching toward the edge on your belly or simply admiring from a safe distance. Like many other natural treasures in Norway, there are no warning signs or fences here.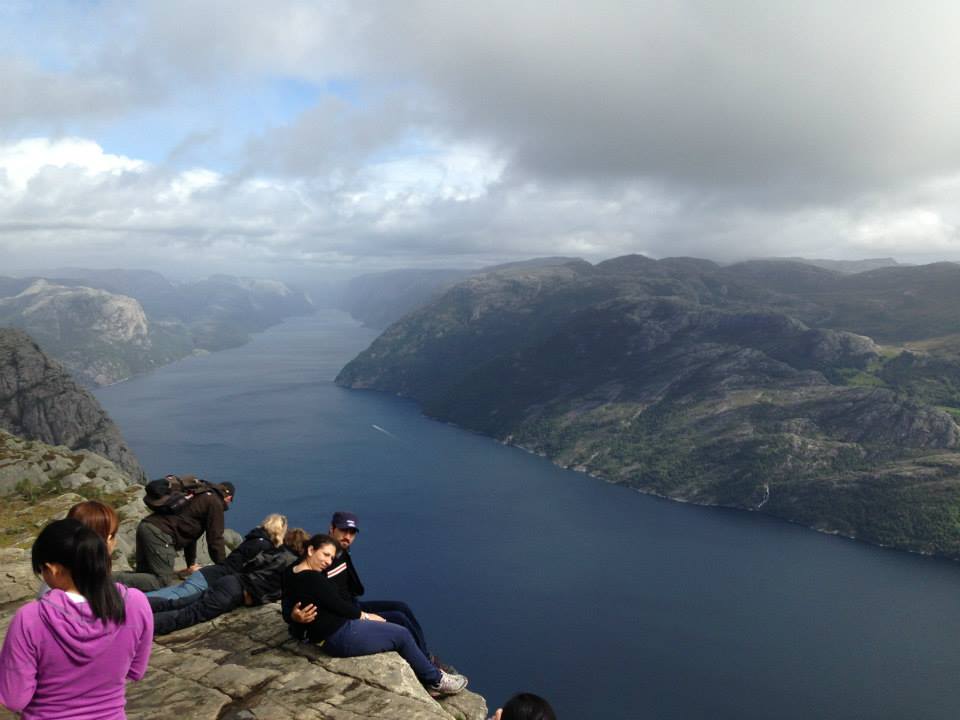 ---
Want to experience this gravity-defying attraction?
Pulpit Rock can be done as a day trip from the city of Stavanger, about 2 hours away by bus and ferry or 1 hour by car.
*Hiking season is April to October.