Even for experienced Scandinavian travellers, there's always something new and fascinating to discover about Swedish Lapland.
Therese and Mikael, Nordic Visitor travel consultants based in Sweden, spent a few days in the arctic town of Kiruna to go dog sledding, visit the ICEHOTEL, look for northern lights, meet reindeer, learn about the Sami culture and sample the local cuisine. You can bet that with all those winter adventures they came back with bundles of factoids for us.
Brush up on your Lapland trivia with our Q&A below...
---
Can you tell us a little about the huskies on your dog sledding tour?
The dogs on our tour were a mix of the different husky breeds, because mixed breeds are generally healthier and stronger -- as well as easier to come by.
Fun fact: The huskies have to be friendly to people to be able to "serve" visitors, although the husky packs usually have one alpha male that is so strong that visitors are not allowed to ride with them. If you would like to befriend a husky and say "hello", you should approach the dog with your hand under its mouth instead of coming in from above. This lets the dog think it is in control and you aren't as scary.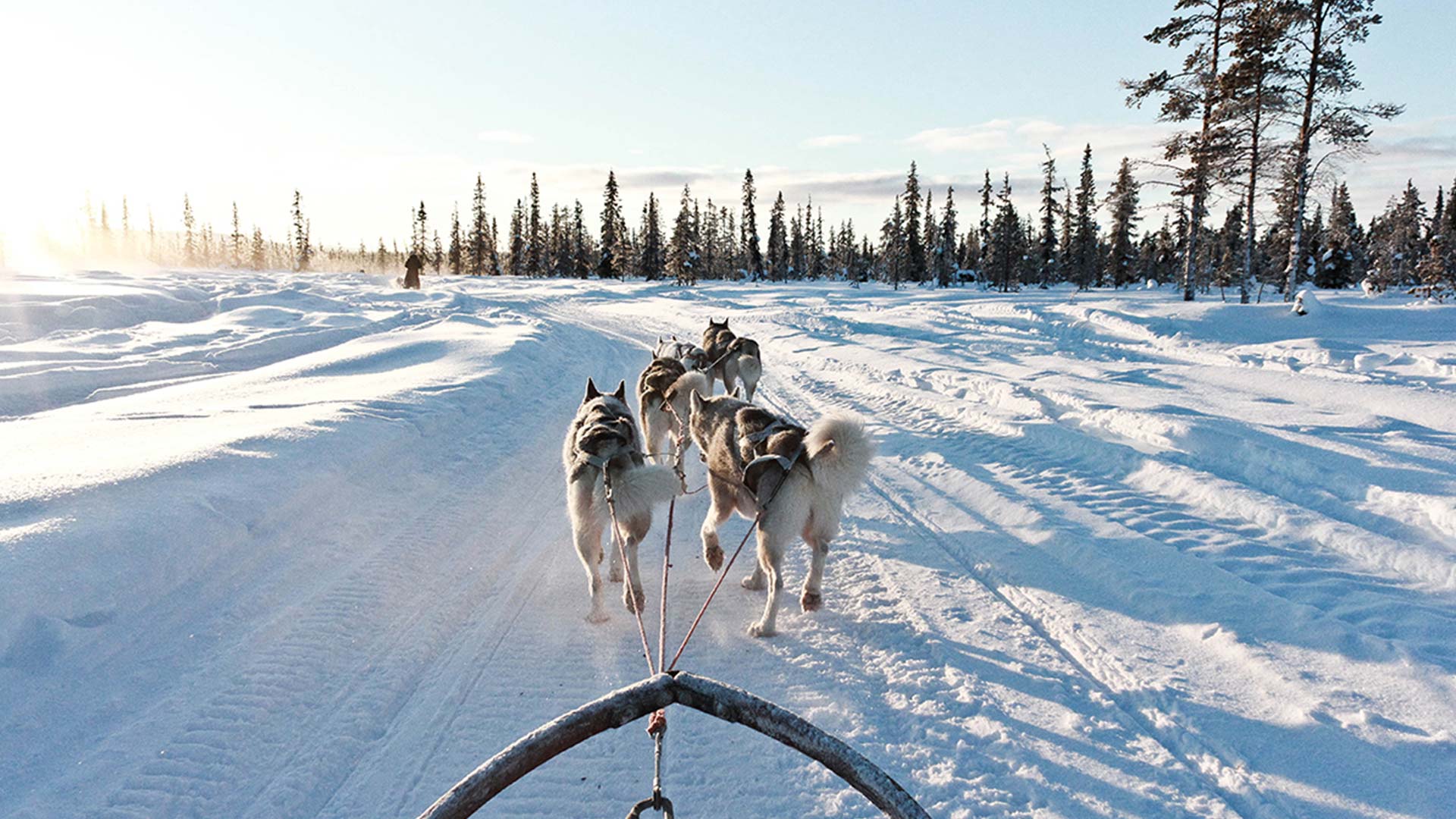 As for the dog sled ride, it's an amazing contrast between how thrilled and loud the dogs are just before taking off and the total silence as soon as they take their first steps.
What kinds of things did you do and learn on your Sami reindeer farm visit?
Oh we learned a lot of things! Partly that the native Sami people are spread out over Sweden, Norway, Finland and the northwestern area of Russia. They have different rights in the Nordic countries and Finland is the only country in Scandinavia that allows non-Sami people own and herd Reindeer.
The Sami people also have 8 different seasons in contrast to just Winter, Spring, Summer and Autumn. This is because the herding of reindeer and the traditional Sami lifestyle is very different depending on which season it is. For example, late summer is the time for people to relax and unwind after the hectic seasons. The seasons have unique names in the Sami language.
---
---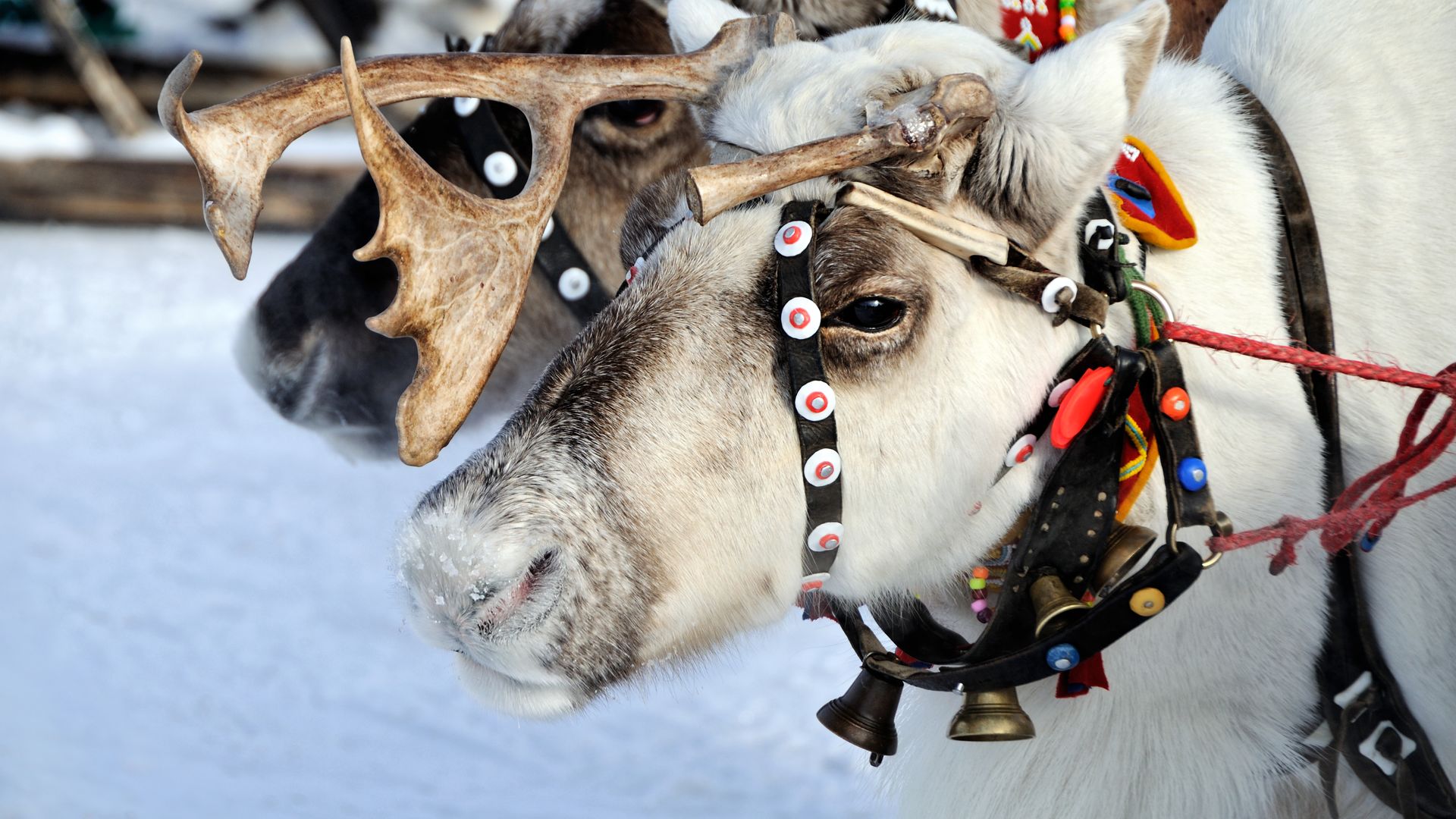 They also taught us that reindeer have very individual personalities and the herders nickname them accordingly. For example, one reindeer we encountered was called "Grumpy" for obvious reasons. Reindeer usually doesn't like to be touched unless you feed them. But visitors do get to feed them buckets of moss (their main food in winter) on particular tours.
Another fun fact is that reindeer females seek out their own birthing place when they are pregnant and are about to deliver their calves, which is a trait unique to this animal.
What was the weather like? What were your tricks for staying warm?
The weather was fantastic on our trip! It was a bit cloudy at times, but we were able to see the northern lights one night through a thin layer of clouds. But it was just cloudy enough that we could not appreciate all intensity of the colours that this phenomenon offers.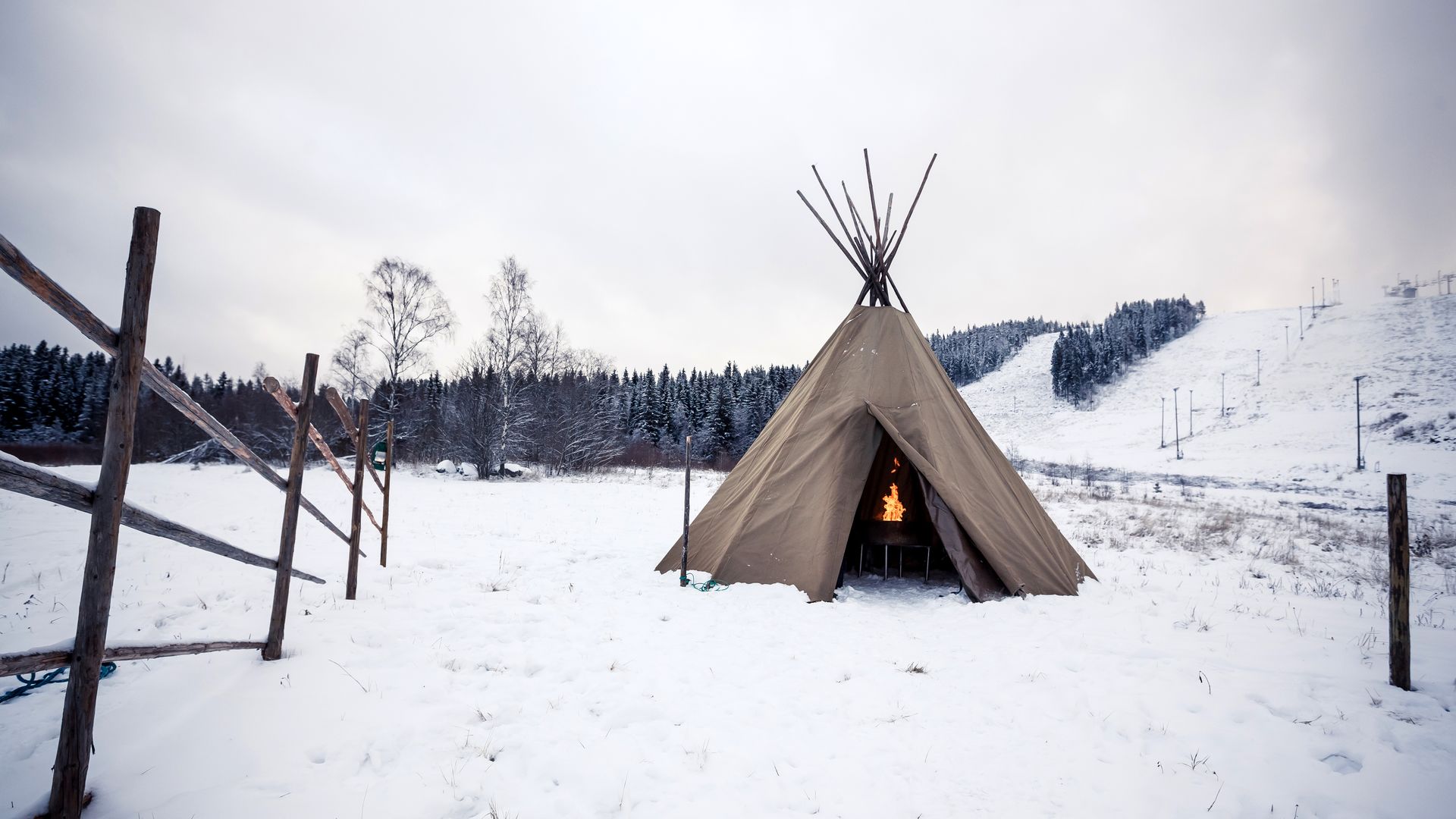 As for staying warm, the winter outdoor clothes that our local guides gave us were perfect for this kind of weather. Also, most outdoor activities in Lapland require fire, because tours often exceed 3 to 4 hours. So even if you have a fantastic setup of winter gear, your feet can still get cold. A bonfire during or after a tour serves as a perfect break from the sometimes rough Lapland winter weather! But it's good to keep in mind that not every outdoor activity includes a cosy bonfire.
---
---
What was it like inside the ICEHOTEL?
On our tour we were told by our guides that each and every artist that decorates the rooms and ArtSuites are free to create whatever they like to make each room unique within a two-week period. Many of the artists have never worked with ice before so they all get a course on how to sculpt ice before they start their projects. Sometimes the ICEHOTEL has overall themes, but this year it was all different depending on the room. Our favourite was the "Mermaid Fitness" room.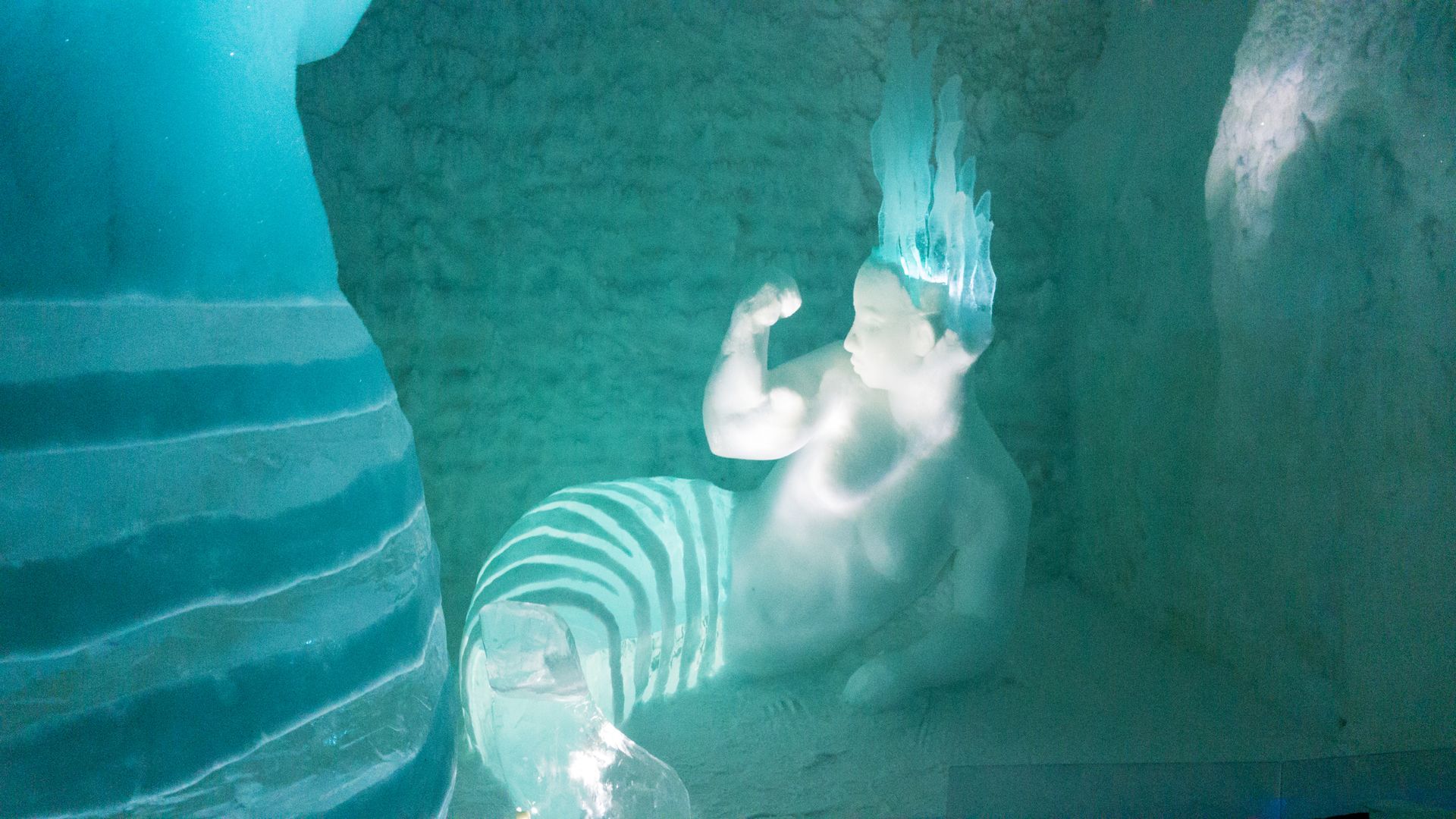 There is also an ice chapel, and that is the room that takes the longest time to create (around 3 weeks). Because of the extra construction work, this room is usually ready around 1 or 2 weeks after the hotel opens in mid-December.
Another fun fact: The ICEHOTEL shrinks a bit during the season, so basically the rooms are at their biggest size early in the season. So if you're staying there in March, your room will be a little smaller than if you stay there in December.
What kind of foods did you eat?
We ate a lot of reindeer meat. During all of our day tours, we were served Souvas (smoked reindeer meat). And when we were at our accommodation, we were served reindeer fillets with red wine reduction sauce and mashed potatoes. So in all, we really got to try the local speciality.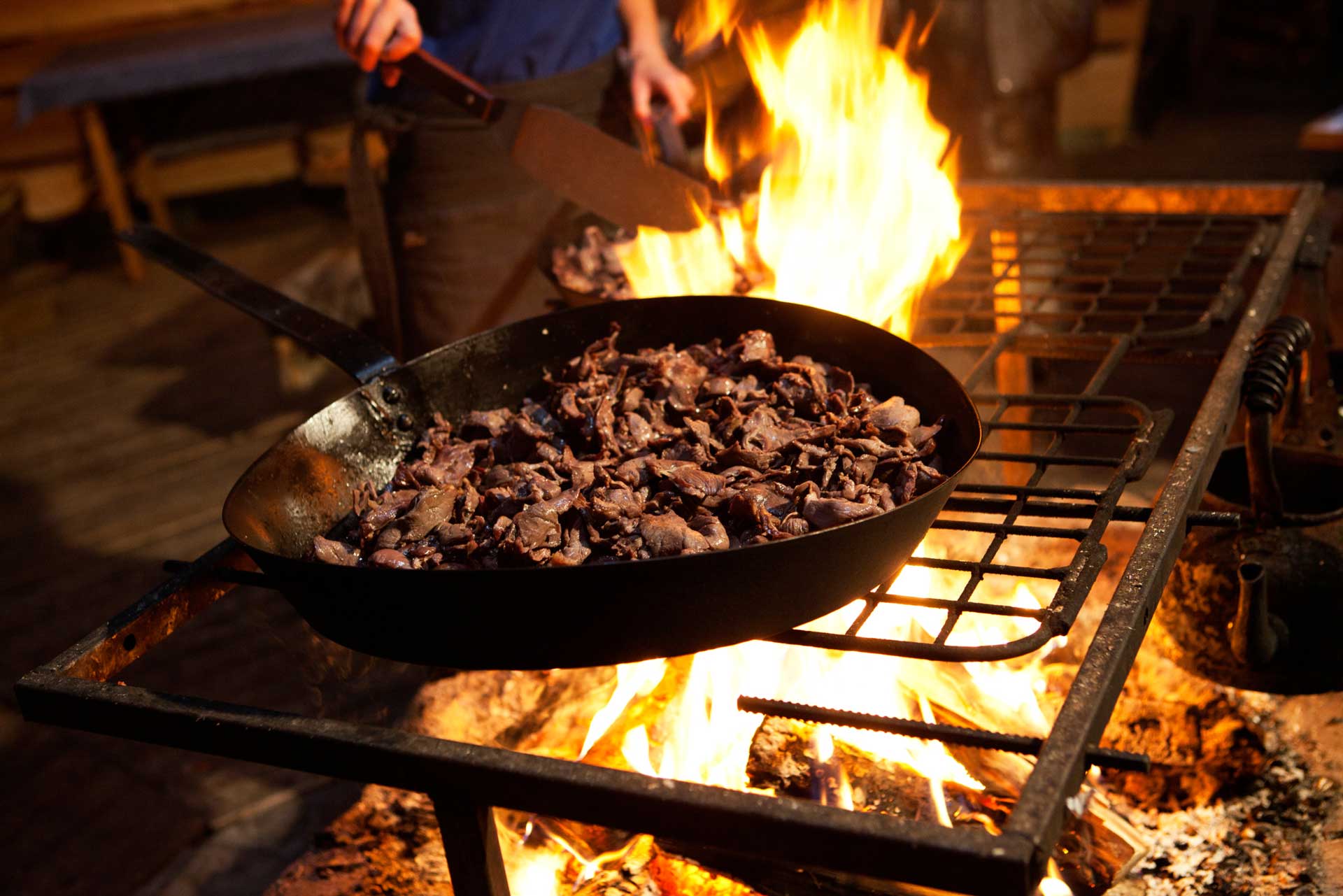 The food that stood out the most though was the 4-course meal at the Abisko Sky Station. It was magical. We dined on a starter of carmelised onions stuffed with reindeer, a main course of elk fillet with red wine sauce and a dessert of cheese cake with cloudberries.
---
---
Was there anything else about Swedish Lapland that stood out?
Yes, a few things. We visited the little Jukkasjärvi Church, which is a special place in that it kind of marks the invasion of the southerners (the Swedes) in Kiruna -- before that the area was almost only inhabited by the Sami. The church is about 400 years old and the altar-artwork portrays the history of Laestadianism, when many indigenous people fled the area because they didn't want to be forced to become Lutheran. Of course the church also offers cultural insights to the area around Jukkasjärvi and not just a dark period in Sami history.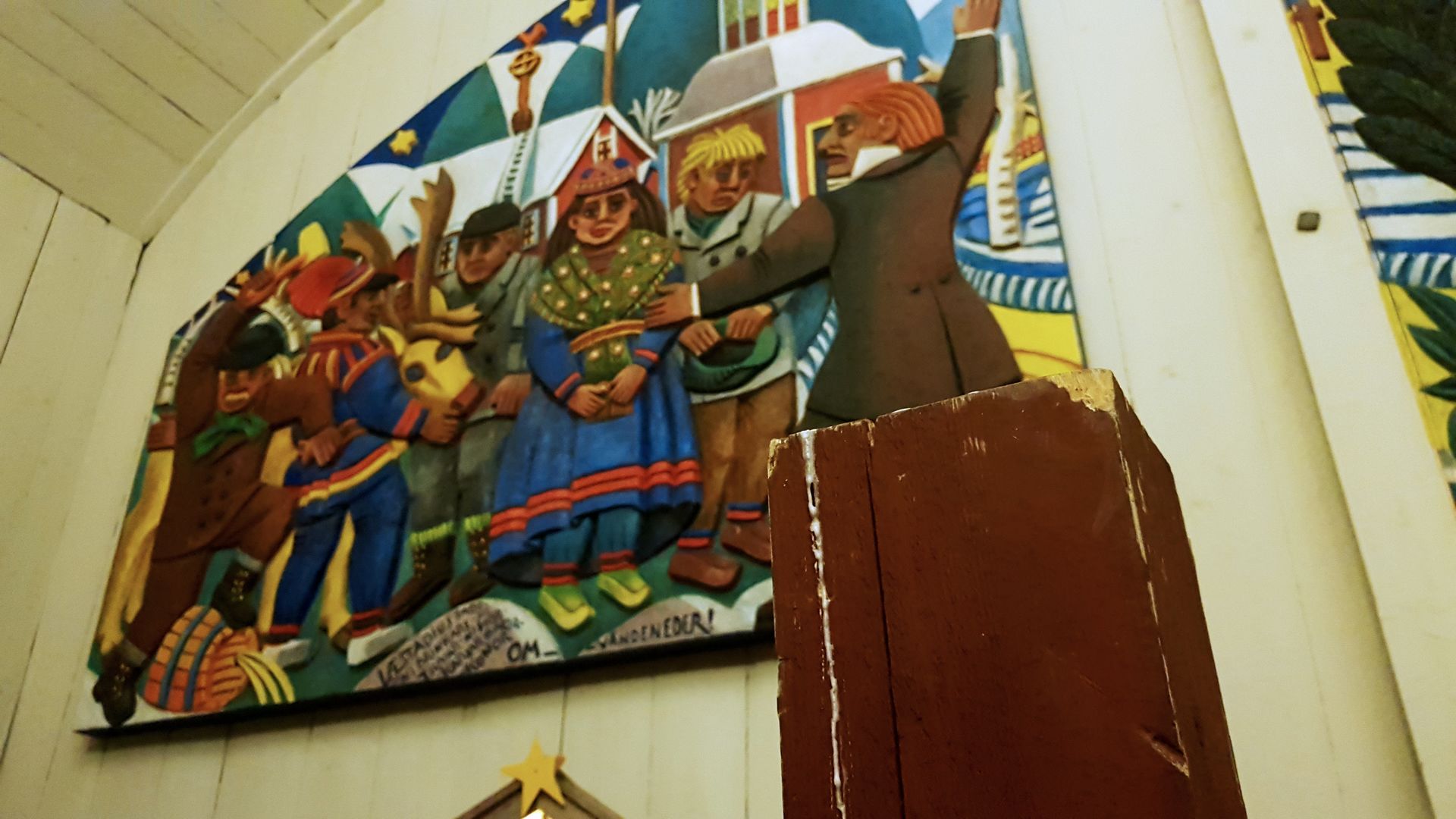 A final fun fact: We learned that if the locals are not home, there is still a tradition to put a broomstick against the front door to signal they are away. In the old days, when people in the area wanted to visit their neighbours they could quickly tell if anybody was home or not. It's an interesting remnant of the time before phones.
---
If you want to learn more about life in the arctic like our Swedish travel experts, you have plenty of options with Nordic Visitor's selection of Lapland holidays.