It's no secret: we love Iceland. In fact, a lot of people love it: this country has topped many a "best in travel" list over the past 5 years. Yet there's one place in Iceland that is particularly lovable, and that's Akureyri, Lonely Planet's new top European destination for 2015.
If your first reaction is, "Where?" you would be forgiven. This charming town in North Iceland has been one of our best kept secrets...until now.
Small city, big experience
Akureyri is locally nicknamed "The Capital of North Iceland" as it is, in fact, the largest municipality of the region AND the largest urban area outside of Reykjavik. But with just 18,000 inhabitants, it's not exactly a metropolis. And that's the charm: it feels like a hybrid of a small ski resort and a Wes Anderson film. Think rugged yet friendly, cosy and whimsical.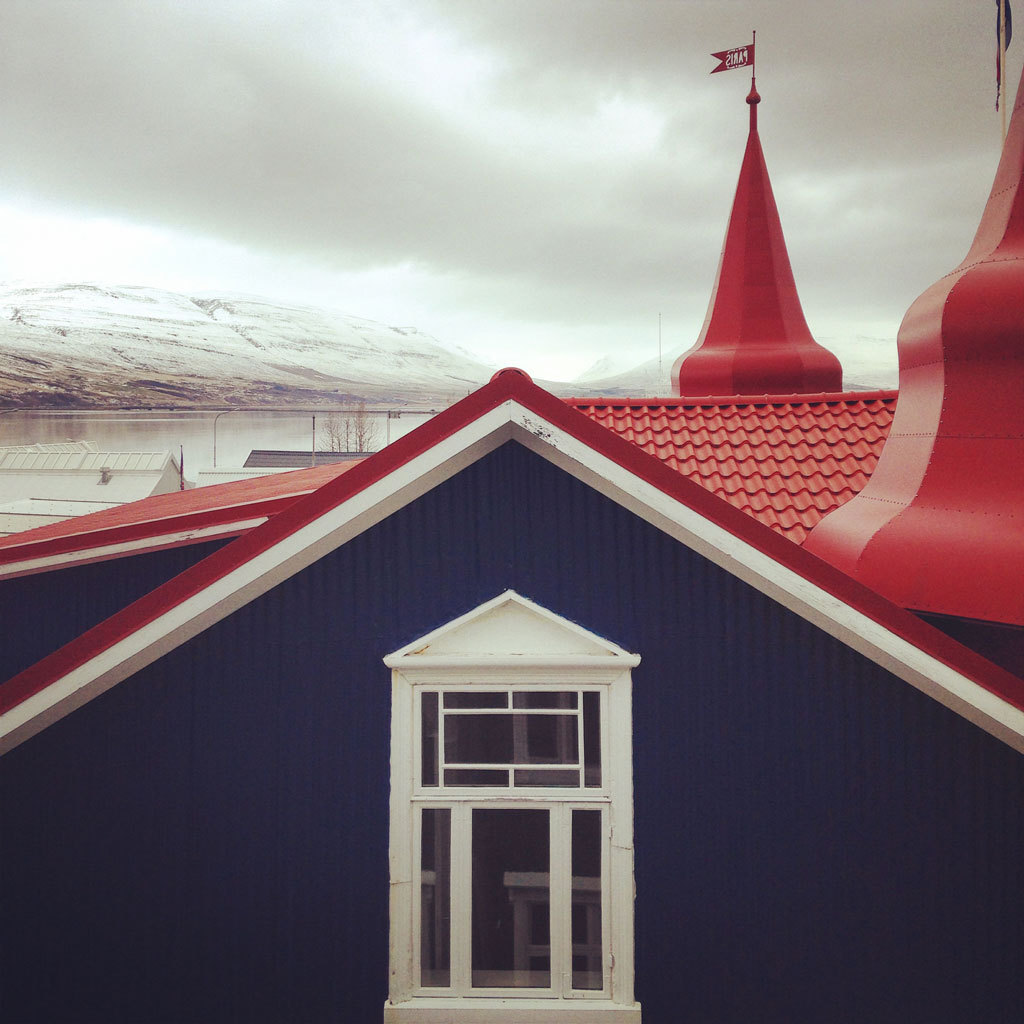 The first thing you'll notice here is the expansive landscapes surrounding the city. Akureyri is situated on one of Iceland's longest fjords, Eyjafjörður, and nestled between mountains that reach as high as 1500 meters.
The second thing you'll notice is that these landscapes are far less crowded with tourist groups than down south around the Golden Circle area and South Coast.

Whether you're in the town centre or driving along the fjord, another thing that sticks out is the vibrant colours. The deep blue of the fjord, the pastel hues in the clouds reflecting on the snowy peaks, the bright houses that bring to mind either a Pantone kit or a box of crayons. Some say the locals are just as colourful in personality.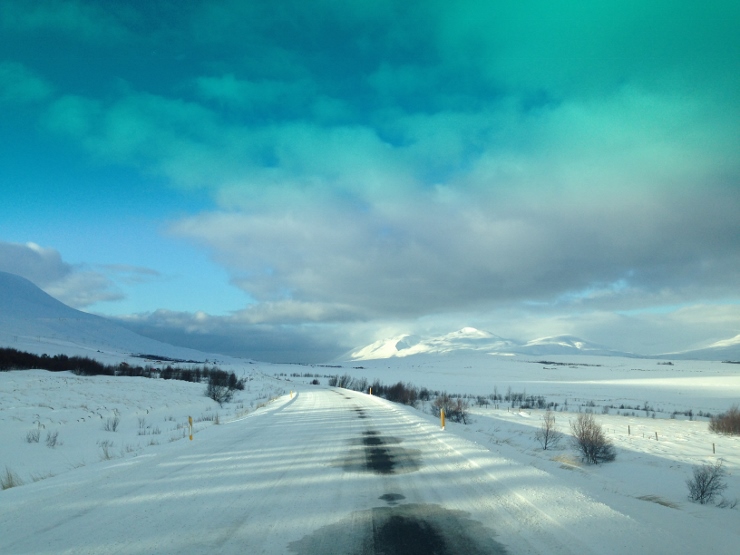 Not to be outdone, Akureyri also boasts the world's most northerly botanical garden and what many consider to be the country's best skiing area.
Doesn't seem so small now, does it?
Location, location, location
Perhaps the best thing about Akureyri—and what the Lonely Planet editors noted—is its proximity to so many amazing sights.
It's right in the middle of everything up north: head west to Skagafjörður valley, where herds of purebred Icelandic horses graze in front of sweeping vistas; head east to take a dip in the Mývatn Nature Baths, to see the gurgling hot springs and other geological marvels of the Lake Mývatn area, to spot whales from Húsavík or to feel dwarfed by nature at the Dettifoss waterfall or Ásbyrgi canyon.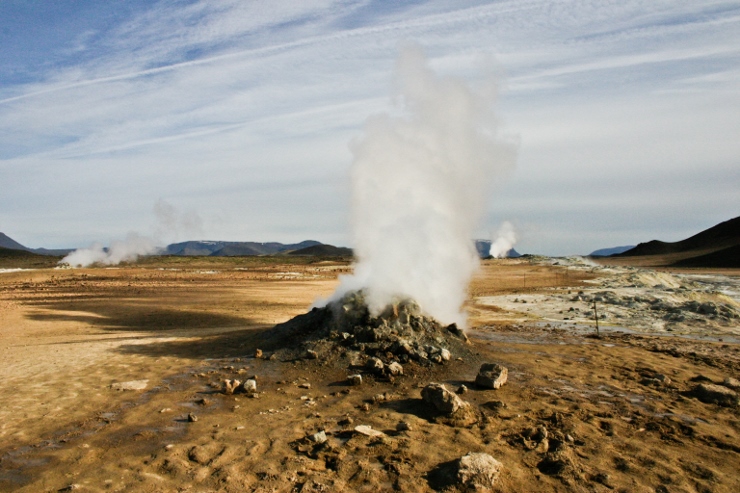 From here you can also jump on super-jeep day tours to the Askja volcano in the uninhabited highlands, take a bird watching boat to Hrísey Island or even join a special foodie tour to some area farms.
Of course, you don't have to leave town for things to do: join a guided art walk, get a great view from the big Akureyri church, hang out with the locals at the city thermal pool or check out some of the little galleries and museums, all clustered within walking distance.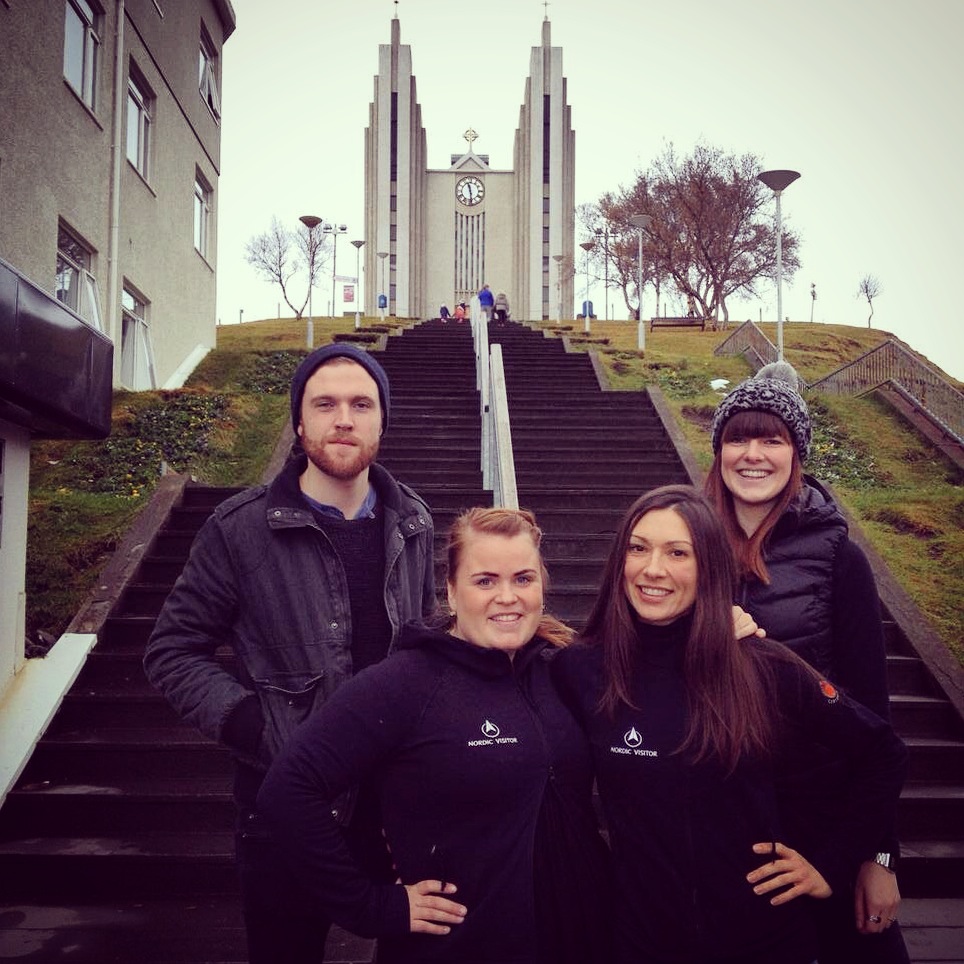 Chances are you'll work up a huge appetite from all this sightseeing. Lucky for you, Akureyri is an oasis for hungry travellers, with options ranging from quick cafe snacks and juicy burgers to 3-course meals of fresh lamb and seafood. Even Thai food and sushi!
Whatever you go for, you'll want to save room for some ice cream at Brynja and maybe some Kaldi or Einstök beers, both brewed in Akureyri.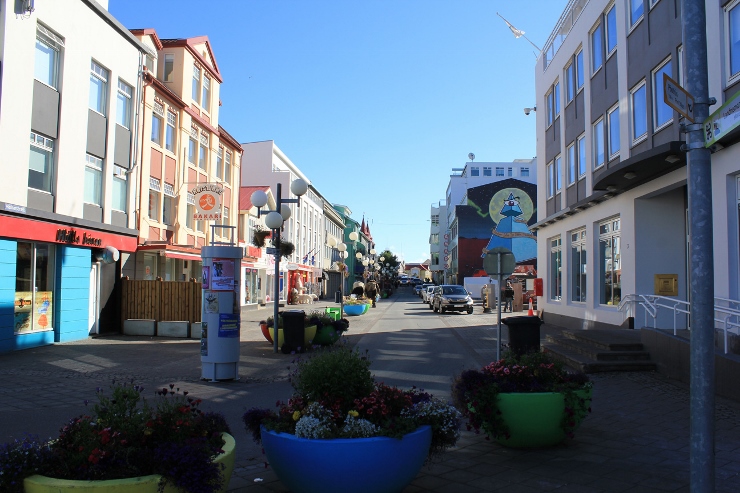 Getting here & getting around
About six hours by car from Reykjavik, Akureyri is a convenient stop on any road trip around Iceland's Route 1, better known as the Ring Road. Most of Nordic Visitor's self-drive tours in Iceland include at least one overnight stay here or the nearby Lake Mývatn area, but to really maximize your time in this region we highly recommend the Pearls of North Iceland tour.
Travelling in winter? No problem! Nordic Visitor also offers special winter versions of their most popular self-drive tours, including the Snæfellsnes Peninsula & Arctic North tour.
Short on time? It's easy to add an Akureyri stopover to your Reykjavik city break. From the Reykjavik Domestic Airport there are several daily 45-minute flights to the Capital of North Iceland. Flights are included in packages like Nordic Visitor's Four Corners of Iceland tour and, for northern lights chasers, the Winter Activity Week tour.
For those without a rental car, it's very easy to get around Akureyri by foot, and there are many day tours operating to area attractions in both summer and winter.
---
Want to experience more "best in travel" Nordic destinations? There are many to choose from, and the friendly travel experts at Nordic Visitor can even tell you about other secret places worth a visit.