The Nordic destinations – that's Iceland, Norway, Denmark, Sweden and Finland – are hotly tipped as some of the best places to visit in 2020. This isn't just our opinion, as many of the world's leading travel publications agree with us!
The "best in travel" lists for 2020 show that Nordic travel is as exciting as ever, thanks to the region's intoxicating mix of natural landscapes, cultures and activities. On top of this, the Nordics have been ranked (yet again) as some of the safest and happiest countries in the world, so it's no wonder why they are featuring on travel bucket lists for 2020.
So, let's jump straight in. Here are the top Nordic destinations for 2020…
The best Nordic cities to visit
When it comes to environmentally friendly travel, Sweden is paving the way in 2020. The New York Times highlights Gothenburg and the wider Western Sweden region as a top travel destination, predominantly for its green credentials.
In particular, the new Gotaleden Trail that opened up in 2019 is a great way to explore Western Sweden sustainably. You can take on the 44-mile route in sections as there are train stations dotted along the trail, as well as zero-waste restaurants and opportunities to go foraging for fruit.
The Guardian backs this up, recommending Gothenburg for 2020 travel on its "Alternative Hotlist". This comes as no surprise to us, as Gothenburg is not only a beautiful Nordic city, but also the most sustainable place in the world according to the recent Global Destination Sustainability Index.
If you like the sound of this, why not consider exploring Sweden and Scandinavia by train?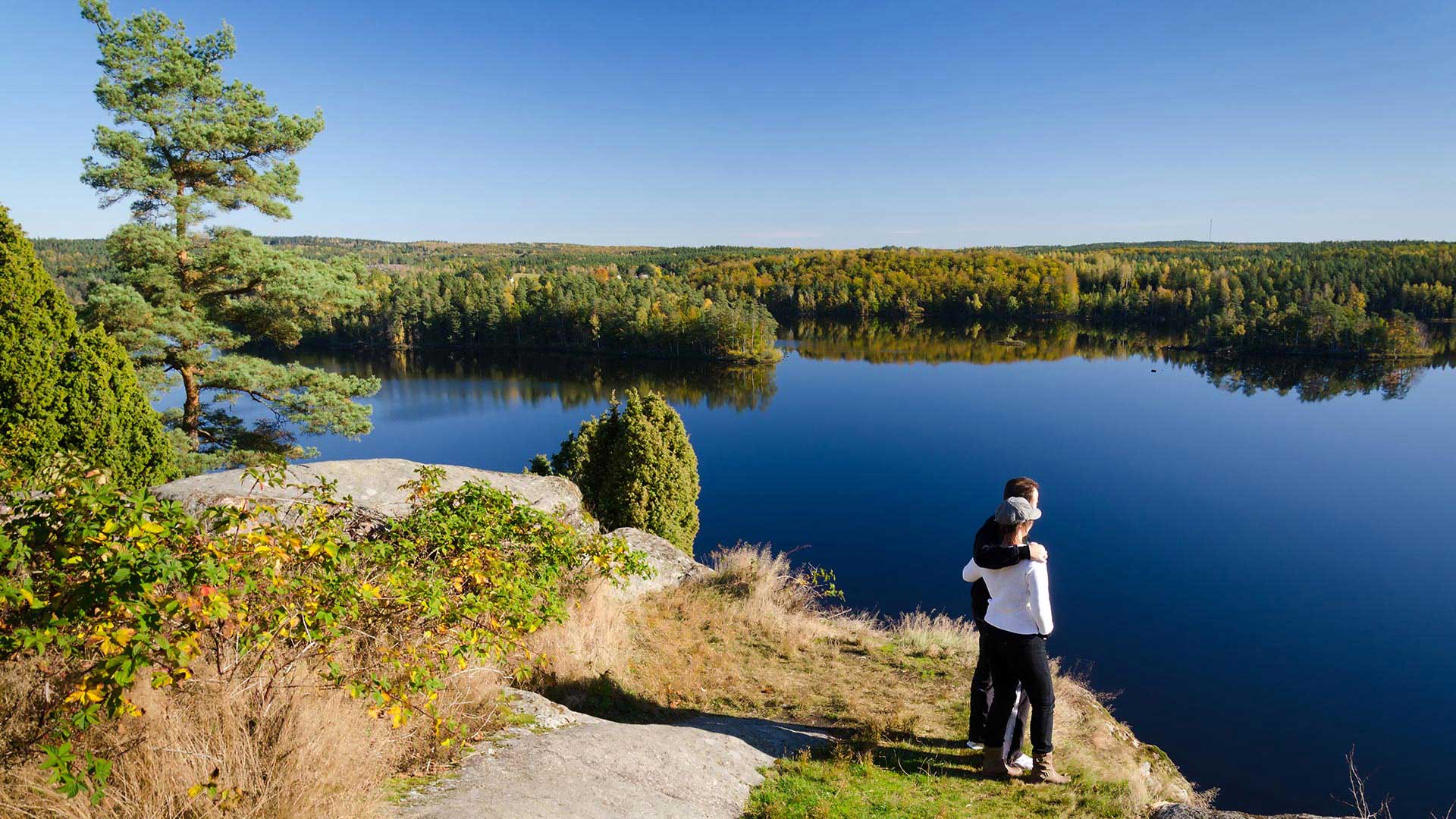 With its cutting-edge cuisine, pretty cobbled streets, and fun-filled Tivoli Gardens, Copenhagen has long been revered as a charming Scandinavian city. Much like Gothenburg, it's also a leader in sustainability, which is one reason why Condé Nast Traveler, The New York Times and The Guardian are calling it a top destination for 2020.
For example, the 17 new subway stations across Copenhagen are opening up yet more neighbourhoods to explore. This is in addition to the network of cycle lanes that crisscross the city, encouraging locals and visitors to opt for carbon-neutral travel.
What's more, in 2020 you can experience new and innovative restaurants in Copenhagen. The city was one of the birthplaces of the new-wave Nordic food trend, after all. Book a table at Lola, a socially inclusive restaurant in Christianshavn that employs marginalised members of society (and serves delectable Nordic fare).
How to see Copenhagen for yourself? We recommend a multi-city tour of Scandinavia, hopping from one cool Nordic city to the next.
Another foodie hub in Northern Europe, Trondheim is where to go if exquisite cuisine is at the top of your travel wish list. Why? As of recently, two Trondheim restaurants were awarded Michelin stars: Fagn and Credo. The latter has also won the first ever Michelin Nordic Guide Sustainability Award.
Beyond these Michelin-starred restaurants, you can expect to taste fresh, delicious food throughout Trondheim, Norway's former capital city. Chefs here draw on the natural bounty of the region, turning locally sourced seafood, game and vegetables into moreish dishes.
That's not all though. The same sense of creativity goes into Trondheim's cafés and microbreweries, as baristas and brewers are constantly thinking up new recipes and techniques, keeping customers on their toes.
Feeling hungry for Norwegian cuisine? You can savour Trondheim's farm-to-fork fare on a cultural tour of Norway. Or, for more foodie inspiration, check out our article on king crab safaris in Norway.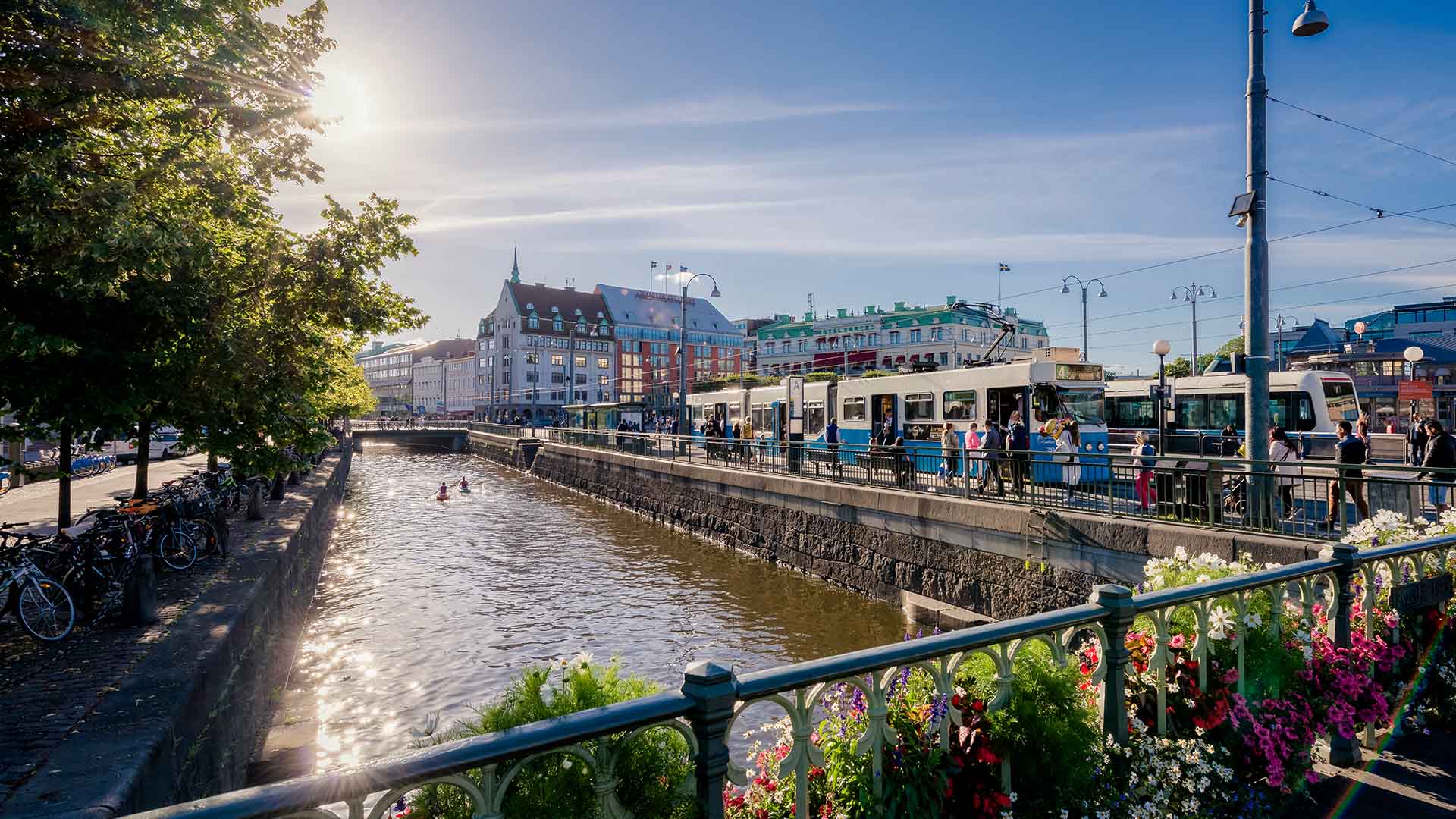 Visit the happiest countries in the world in 2020
Every year since 2012, the United Nations' World Happiness Report has published its survey on the happiest citizens in the world. All 156 countries are ranked in order of "happiness" after evaluating six cornerstones of wellbeing: income, freedom, trust, healthy life expectancy, social support and generosity.
The Nordics – the happiest countries in the world
Every year, the Nordic countries rank among the happiest countries in the world. Take a look at the list from March 2019:
1. Finland
2. Denmark
3. Norway
4. Iceland
5. Netherlands
6. Switzerland
7. Sweden
8. New Zealand
9. Canada
10. Australia
All 5 of the Nordic countries – Finland, Denmark, Norway, Iceland and Sweden – are in the top 10, with 4 of those considered the top 4 happiest nations in the world. Clearly, the Nordic region is doing something right!
What's more, Nordic destinations are some of the safest places to visit in 2020, according to International SOS who publish their Travel Risk Map every year. Safety and happiness – that's a pretty good recipe for travel in 2020!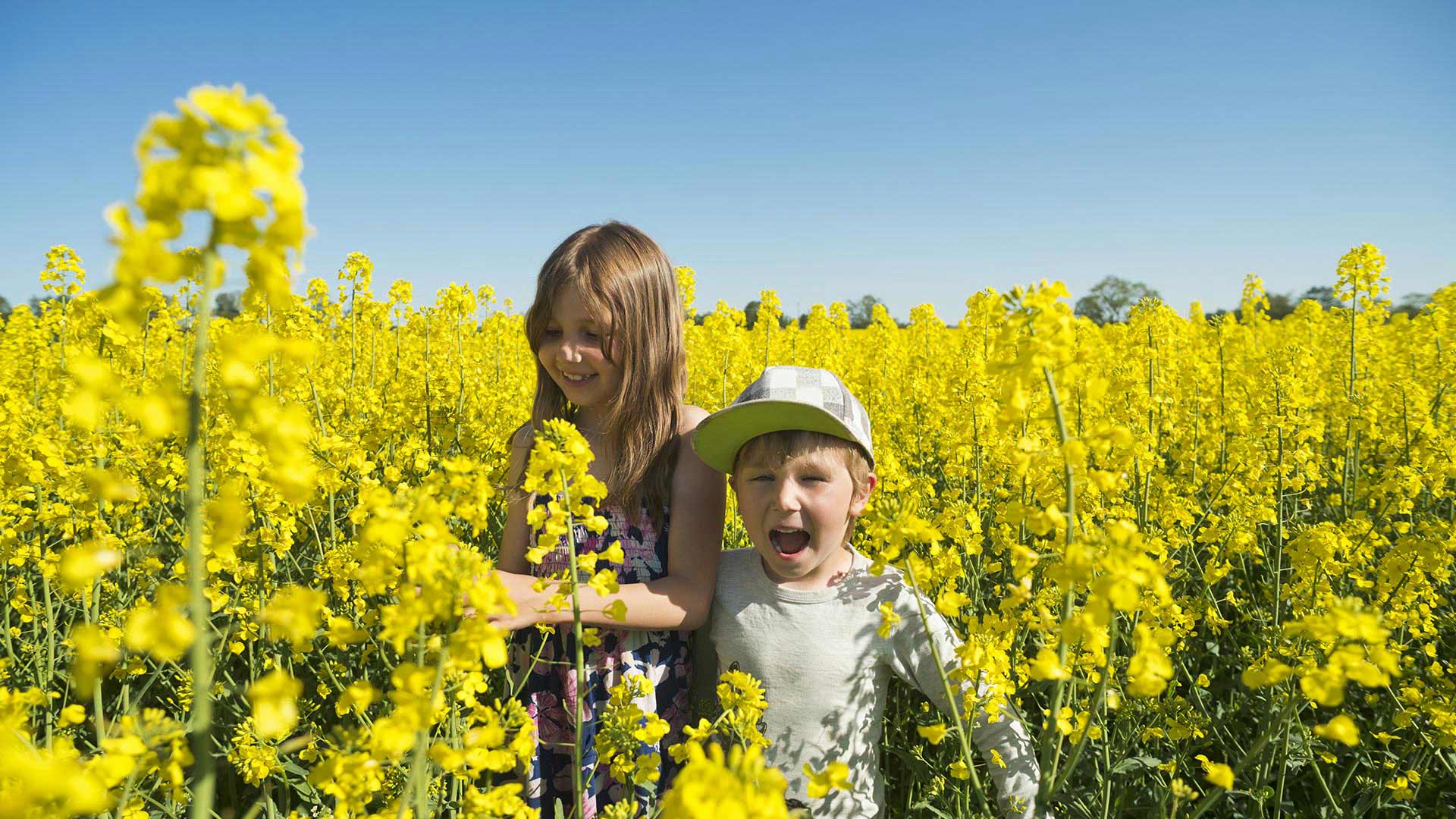 Nordic destinations: what you need to know
Want to learn more about the wonderful Nordic countries? Here are our answers to some commonly asked questions regarding the Nordic region…
What is the difference between Scandinavian and Nordic?
The countries that make up Scandinavia are Sweden, Norway and Denmark, so the term "Scandinavian" refers to these three nations. On the other hand, the term "Nordic" covers not just Sweden, Norway and Denmark, but also Finland and Iceland.
Which are the Nordic countries?
The Nordic countries are Iceland, Norway, Denmark, Sweden and Finland. The Nordic region also encompasses overseas territories of these countries, including Greenland and the Faroe Islands which belong to the Kingdom of Denmark.
Why are they called Nordic countries?
These countries are called "Nordic" simply because they are located in the north. The word originates from the French "nordique", which was coined at the turn of the 19th century to describe people from Northern Europe.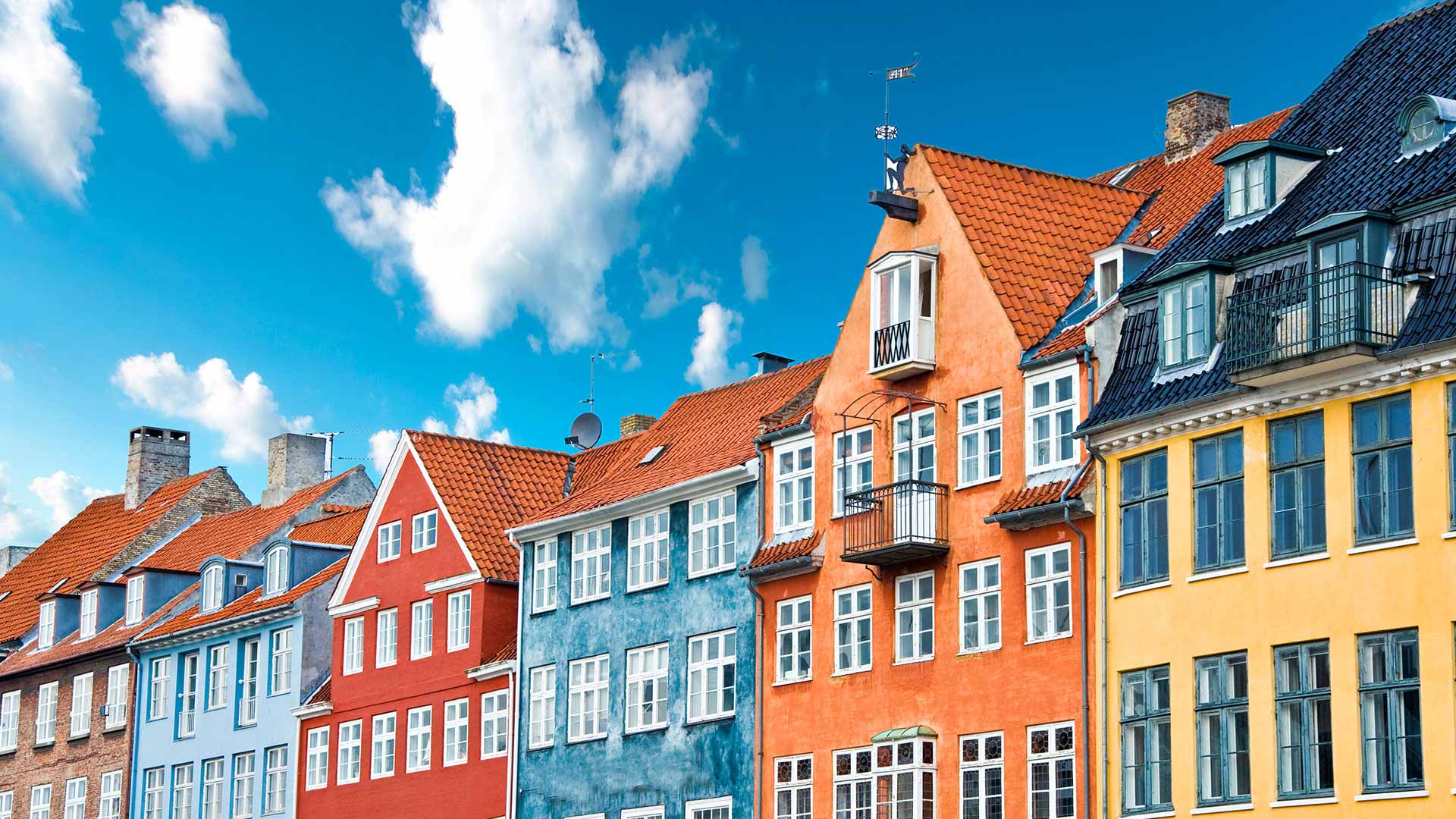 Which is the most beautiful Nordic country?
Trust us – all the Nordic countries are beautiful! They each have their own unique landscapes that are all worth exploring.
In Iceland, you can encounter dramatic natural formations like glaciers, volcanoes and waterfalls. In Norway, meanwhile, the famous fjords are considered some of the most breathtaking scenes in Europe, thanks to striking green mountains that plunge into glassy blue waters.
Additionally, Sweden and Finland are both carpeted in verdant forests and flaunt beautiful coastlines overlooking the Baltic Sea. Denmark is the smallest of the Nordics, but its sandy beaches, white cliffs and ancient woodlands are still a delight to discover.
One thing that almost all the Nordic countries share is the chance to see the northern lights dance across the night skies in winter. This is undoubtedly one of the most beautiful naturally occurring events in the world, so the opportunity to witness them first-hand is very special indeed.
If you'd like to learn more, read a little something about the northern lights or explore our northern lights tours in Iceland, Norway and Lapland.
What is the largest Nordic country?
Sweden is the largest Nordic country, with a surface area of around 447,000 square kilometres.
Next is Norway at roughly 385,000 square kilometres, Finland at 338,000 square kilometres, and Iceland at 103,000 square kilometres. Denmark is the smallest Nordic country, with a surface area of 43,000 square kilometres (excluding any overseas territories).
What are the Nordic countries known for?
There are so many wonderful things that characterise the Nordic destinations. Firstly, they are all known for being some of the safest countries in the world and tend to rank among the happiest too. This is generally because the quality of life in the Nordics is really good, with a focus on work-life balance and community spirit.
The Nordic region is also famous for stunning natural scenery, such as the fjords of Norway, the enchanting forests of Lapland, and the volcanoes and glaciers of Iceland.
There are some truly incredible landscapes to discover, whether visiting in winter for outdoor activities in the snow or during the summer for longer days. Midsummer in the Nordics is a very special time indeed.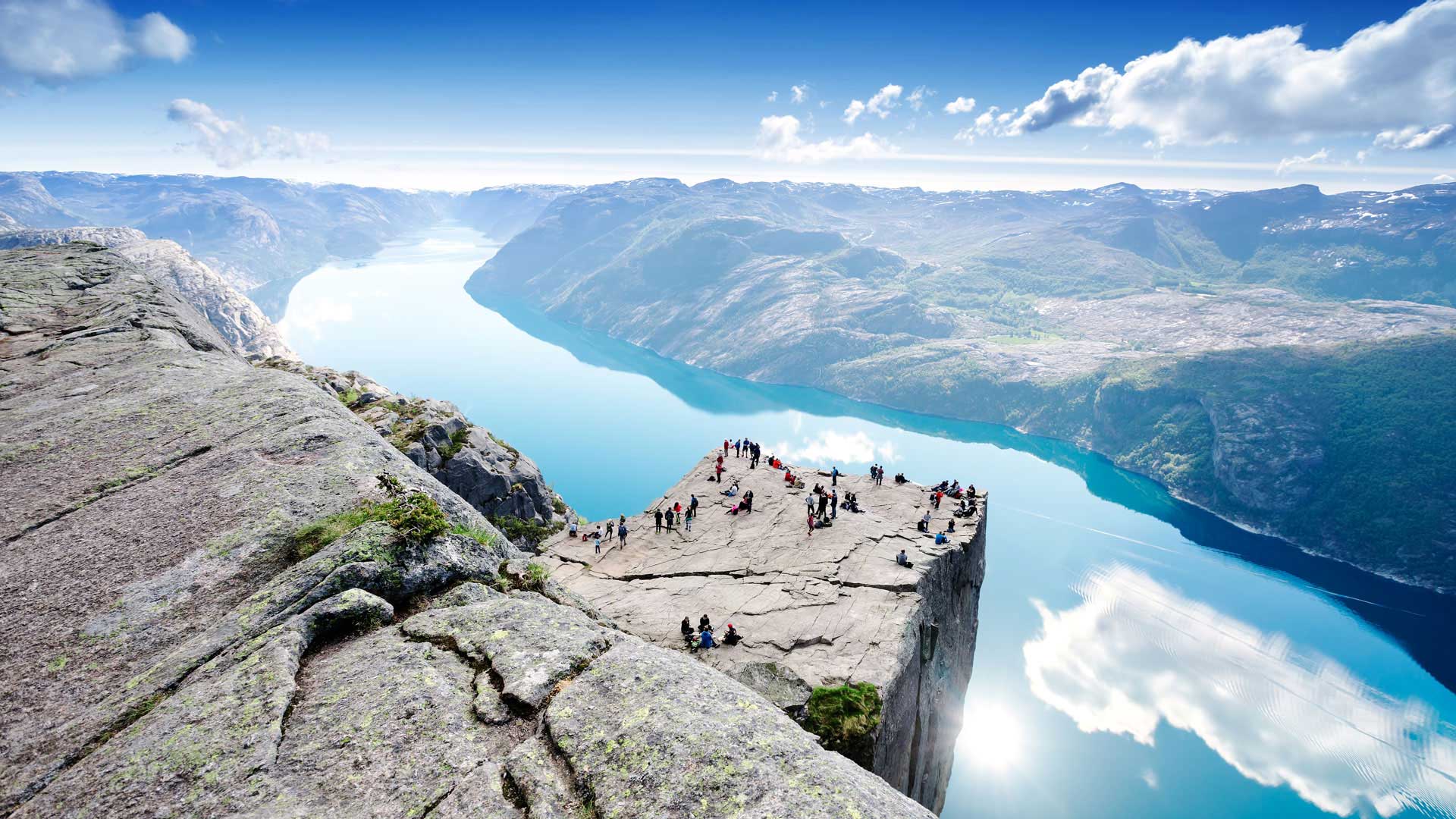 Which Nordic country has the best weather?
In general, Northern Europe has a cool, temperate climate, but of course the further north you go the colder it becomes. Lapland, Svalbard and Greenland never really get "warm", but the more southern destinations like Stockholm and Denmark can enjoy really lovely sunny days.
Across all Nordic countries, the weather is milder between May and September. These are also the months with the longest daylight hours – the summer Solstice (or midnight sun) takes place on or around the 21st of June.
Nonetheless, the Nordics are attractive places to visit all year round for so many other reasons. And as the saying goes: "there is no such thing as bad weather, just bad clothing!". Take a look at our packing lists for Iceland, Norway and Lapland to make sure you are prepared for your trip.
How long do you need to travel in Scandinavia?
The length of your stay in Scandinavia really depends on how much time you have to spare and how in-depth you want to explore the region. We recommend spending a minimum of 7 days on your Scandinavia tour, in order to see a range of destinations and highlights without rushing too much.
Of course, the more time you spend on your Scandinavia trip then the more places you'll be able to discover. Our Scandinavian tours offer a range of durations and travel styles, with some options to visit the complete Nordic region – including not just Scandinavia, but Iceland and Finland too!
---
However you want to experience the Nordic countries in 2020, we can help you find the right tour and tailor it to your interests.
Get in touch with us here to start planning your Nordic adventure.