It goes without saying that travel was off-limits for most of us in 2020. But that doesn't mean that our passion for exploring the world has gone anywhere. When you are able to travel again, where do you want to go?
Maybe you are keen to discover places that are rather different to your home. Perhaps you want to lose yourself in nature, or engage with unfamiliar cultures. It might be that you want to head somewhere totally remote in 2021 to really get away from it all!
The Nordic destinations – that's Iceland, Norway, Denmark, Sweden and Finland – each have the ingredients to sastisfy any hunger for the above. Read on to discover the best places to visit in 2021 across the Nordic region.
---
---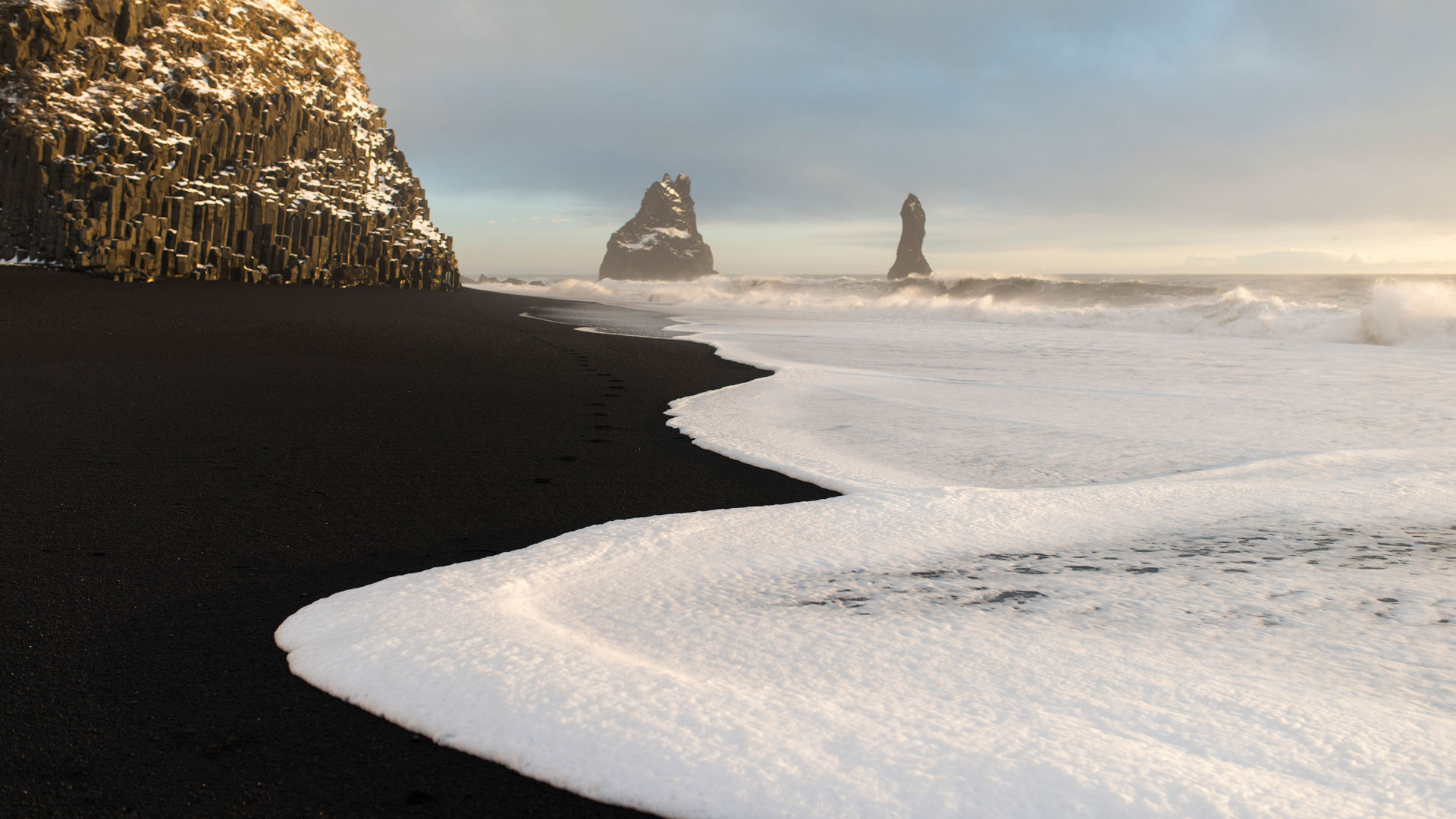 Nordic escapes: The best places to travel in 2021
Iceland
Iceland's awe-inspiring landscapes will be more appealing than ever in 2021. If immersing yourself in nature is high on your agenda, Iceland will draw you in.
Imagine discovering glaciers, waterfalls, black sand beaches and hot springs, among so many other beguiling natural attractions. Plus, thanks to its small population, you get more remote scenery to yourself in Iceland. This is great for social distancing while you're on vacation.
We aren't the only ones who believe Iceland is a great destination to escape to this year. In their lowdown of the 52 places to love in 2021, the New York Times recommend a hiking trip to the secluded highlands to enjoy the ethereal landscapes in the heart of the country.
You can also look forward to a revitalised travel infrastructure here. As noted in another New York Times article, Iceland has prepared for a tourism comeback in 2021.
The Icelandic government wasted no time in improving national parks, protected areas and popular sites in 2020. They reportedly invested over $12 million (USD) in a mix of public and private visitor attractions.
This means that in 2021 you can expect, for example, larger parking areas, new facilities such as viewing platforms, quality roads and harbours, and established walking paths.
The aim of all this improved infrastructure is to make your visit smoother and safer. It will also help to protect and preserve the environment, allowing Iceland's natural beauty to shine for many years to come.
Need more reasons to visit Iceland this year? Come to experience the Sky Lagoon, an oceanfront geothermal pool opening in 2021. This sumptuous spa is hotly tipped to be "the next Blue Lagoon". Or take a road trip around new driving routes in Iceland. Take on the Diamond Circle, the Westfjords Way – or both!
---
---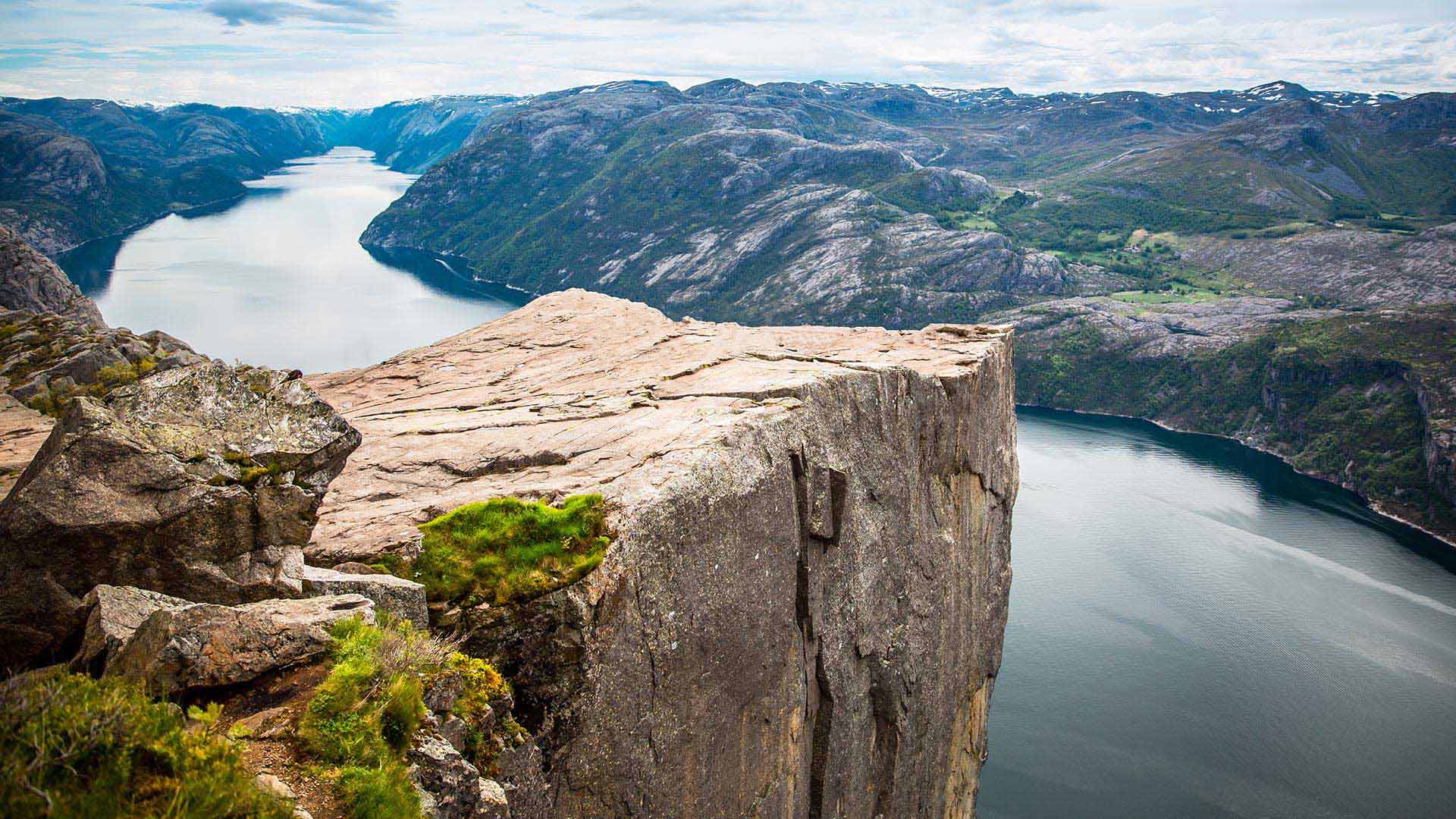 Norway
Another Nordic nation you might consider adding to your 2021 wish list is Norway. This stunning country is a place of emerald fjords, majestic mountains and beautiful coastline, making it a captivating place to escape to.
If you love the outdoors – either taking adventures through it or simply admiring it – Norway has an endless supply to offer. After months of restrictions and stay-at-home orders, Norway's world-class scenery will no doubt make you feel a deep connection with nature once more.
On the other hand, if you're looking to delve into Nordic art on your 2021 trip, Norway would be an excellent choice. Condé Nast Traveler recommend Oslo as one of the 21 best places to go in 2021.
Head to Norway's capital city to experience the Munch Museum. This brand new gallery is dedicated to Norwegian artist Edvard Munch and opens its doors in 2021. In 2022 you'll also be able to visit the National Museum with its vast new building, making it the largest museum in the Nordics.
---
---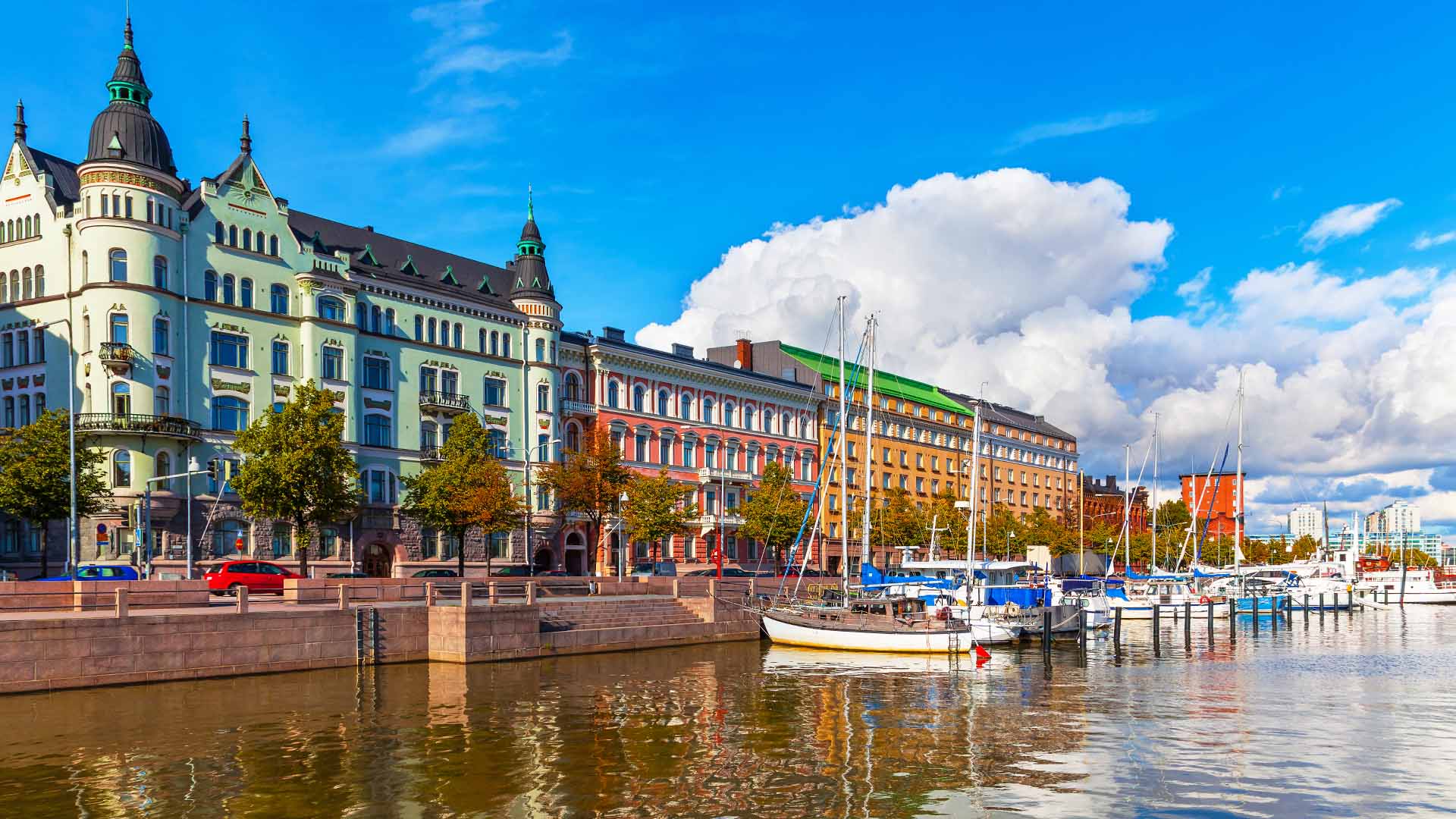 Finland
Another top Nordic destination to visit if you're a culture vulture is Finland. Condé Nast Traveller tips the Finnish capital, Helsinki, as one of the best holiday destinations for 2021.
You shouldn't miss the usual hotspots, including the UNESCO-stamped fortress islands of Suomenlinna, Finlandia Hall, and the neoclassical Helsinki Cathedral. But this year you could experience new and improved cultural attractions, as the city has recently invested over 99 million euros into the arts.
Pay a visit to Amos Rex, a new underground art gallery with a roof made of domes that frame some of the beautiful buildings around it. In typical Helsinki style, the architecture of Amos Rex is innovative and instantly eye-catching.
---
---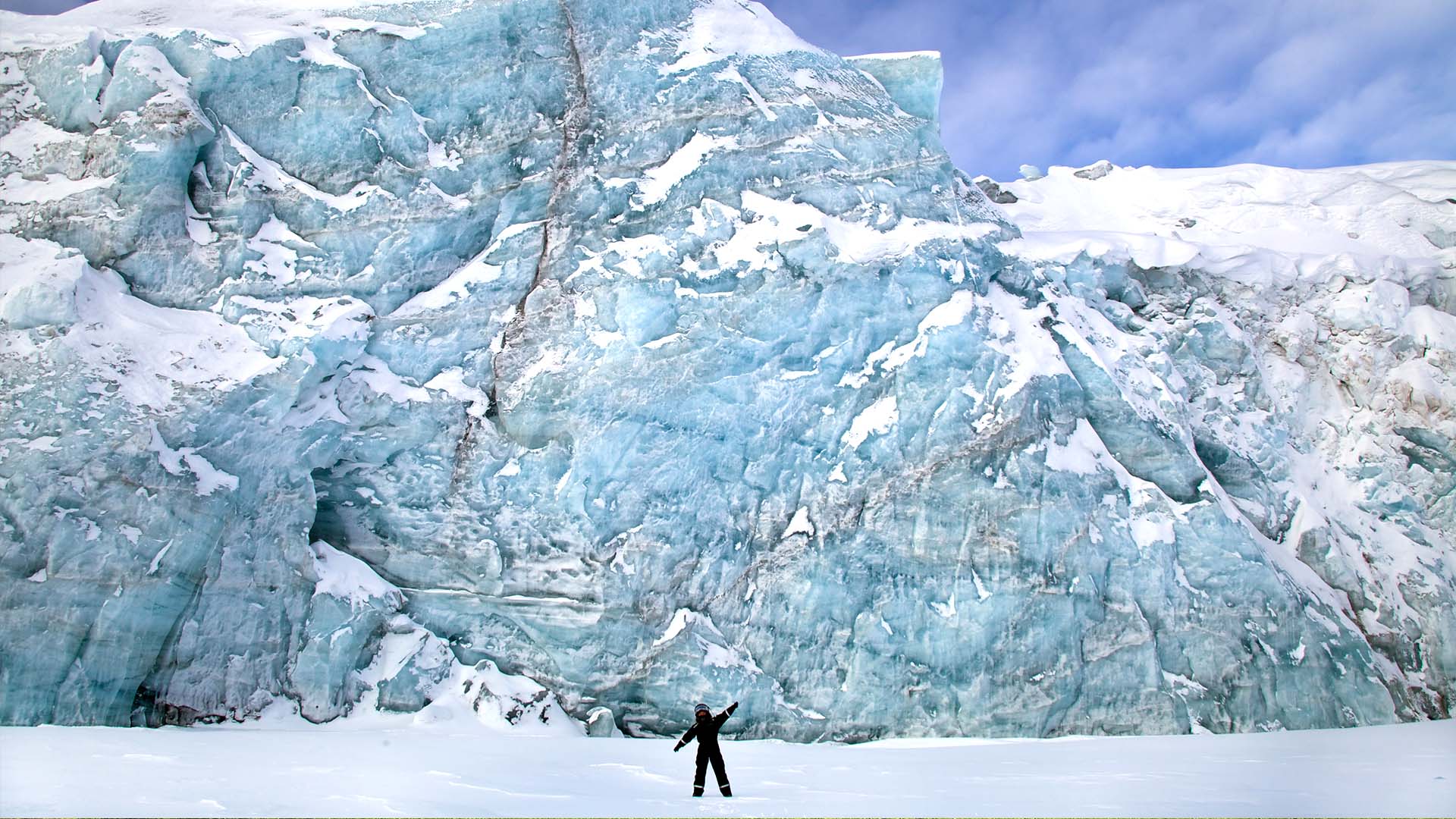 Svalbard
Although Svalbard is part of Norway, this Arctic archipelago deserves its own piece as it is unlike anywhere else in the country. Flung hundreds of miles away from the Norwegian mainland, you'll find that Svalbard is actually closer to the North Pole than it is to Oslo!
Svalbard is home to just 2,500 people, give or take. In fact, it is believed that polar bears actually outnumber humans in this wild and breathtaking place. This kind of isolation makes Svalbard one of the best places to visit in 2021 if you are looking for somewhere remote with few others around.
Spend your days whale and polar bear watching, snowmobiling and dog sledding, or simply admiring the glaciers and mountains.
Krysten Koehn from the New York Times agrees. She recommends Svalbard as one of the 52 places to love in 2021, thanks to the awe-inspiring scenery that awaits you in the Arctic Circle.
She says: "When I went to Svalbard, I felt as if I'd been told an intimate secret by the Earth in a language that only I and the others on the ship could understand... When we were there, it became a part of us and we became a part of it."
---
---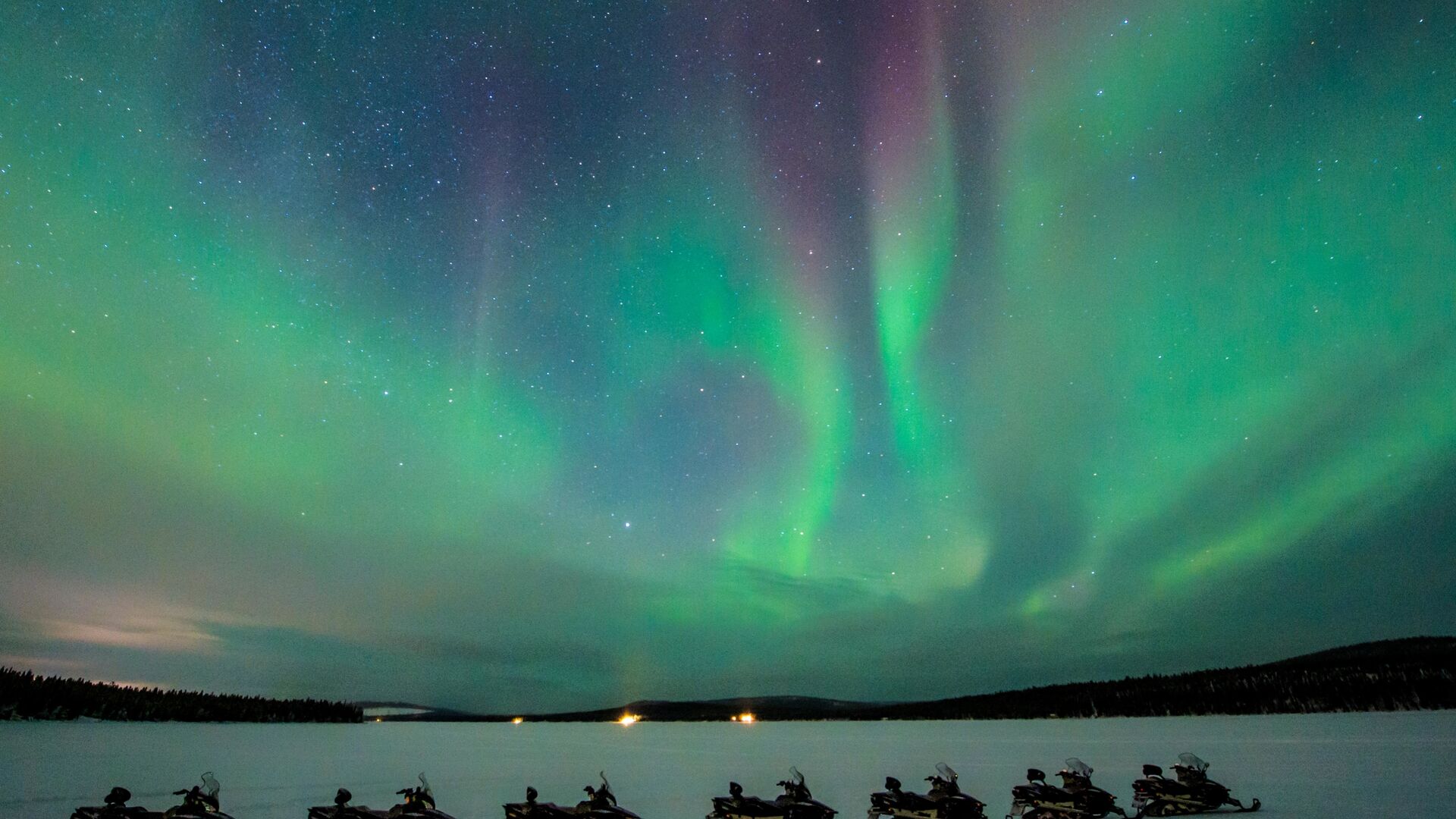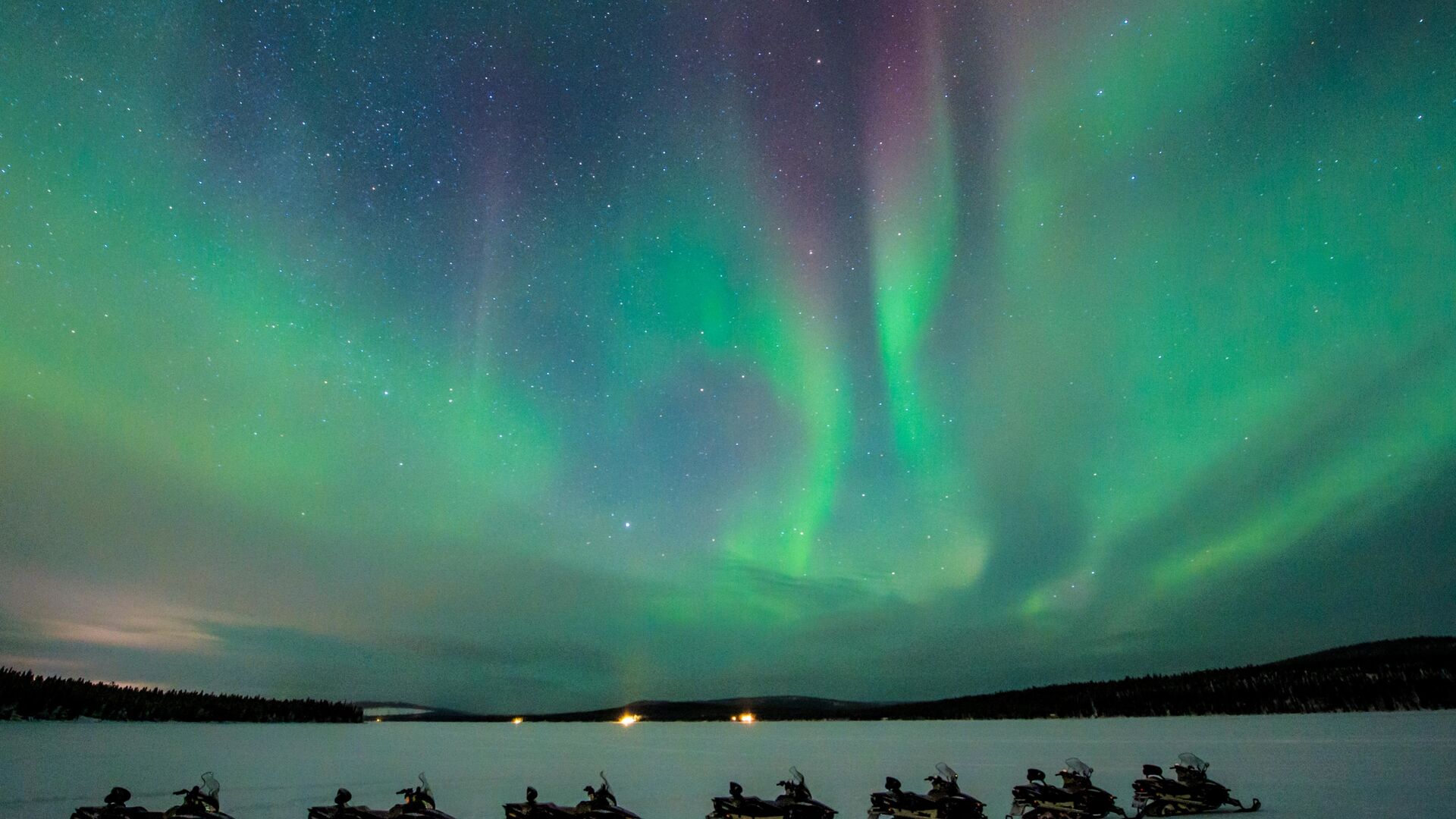 Lapland
Do you want to travel later on in 2021? If so, consider a trip to Lapland at the end of the year. The great thing about Lapland, like other Nordic regions including Iceland, is that it is a fantastic destination to visit in winter.
In November or December, you could escape to a snowy wonderland in the north of continental Europe. Lapland is a region sprawled over northern Sweden and Finland, where winter activities bring you closer to the wide, open landscapes.
Go dog sledding, snowshoeing, and snowmobiling. Chase the northern lights on an aurora safari – winter is the best time of year to catch sight of them. You might even like to stay in a Nordic ice hotel. Lapland flaunts quite a few of them!
---
---
Visit the happiest countries in the world in 2021
Every year since 2012, the United Nations' World Happiness Report has published its survey on the happiest citizens in the world. All 156 countries are ranked in order of "happiness" after evaluating six cornerstones of wellbeing: income, freedom, trust, healthy life expectancy, social support and generosity.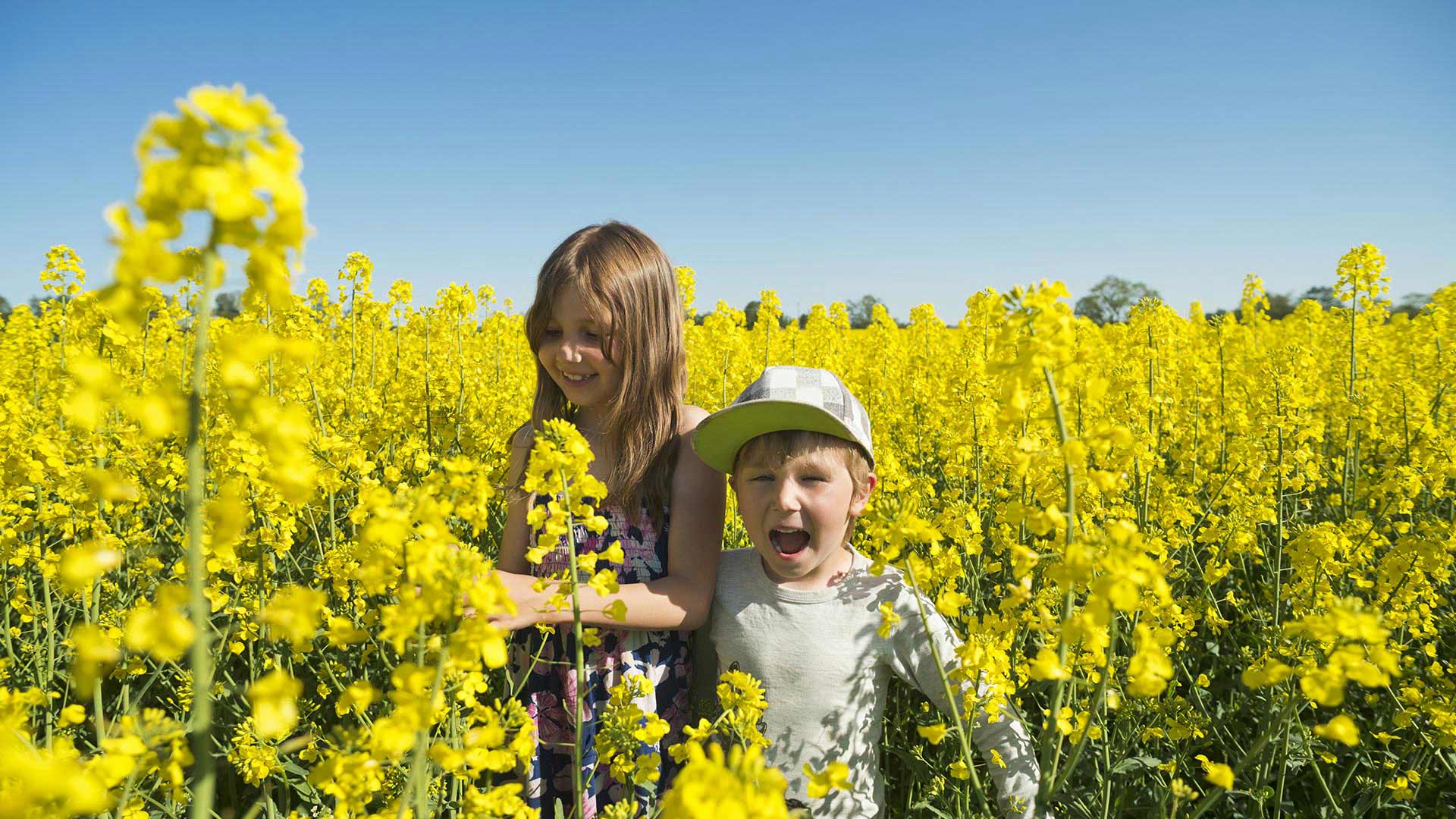 The Nordics – the happiest countries in the world
Every year, the Nordic countries rank among the happiest countries in the world. Take a look at the list from March 2021:
Finland
Iceland
Denmark
Switzerland
Netherlands
Sweden
Germany
Norway
New Zealand
Austria
All 5 of the Nordic countries – Finland, Denmark, Norway, Iceland and Sweden – are in the top 8 happiest nations in the world. Clearly, the Nordic region is doing something right!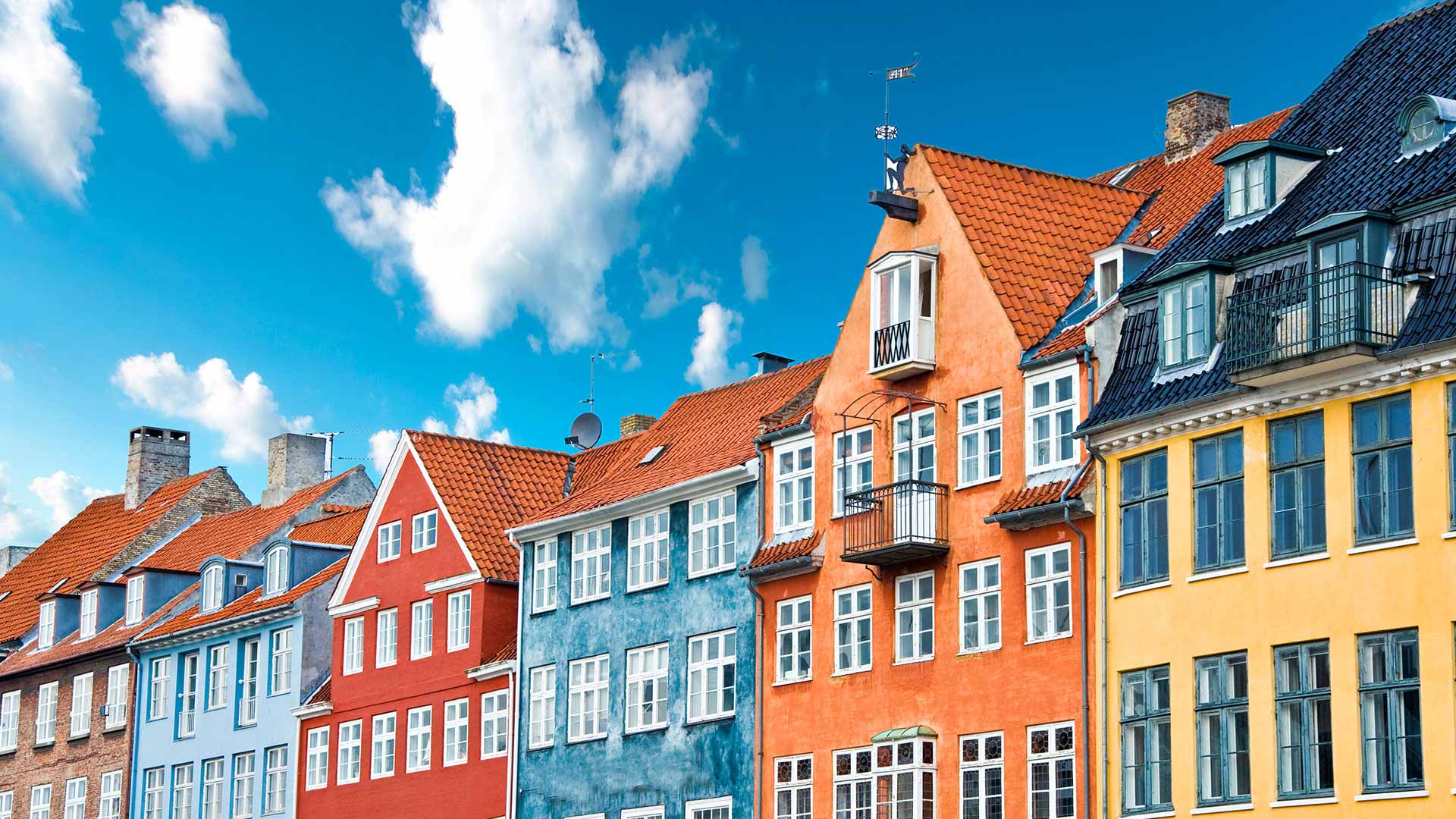 Nordic destinations: what you need to know
Want to learn more about the wonderful Nordic countries? Here are our answers to some commonly asked questions regarding the Nordic region…
What is the difference between Scandinavian and Nordic?
The countries that make up Scandinavia are Sweden, Norway and Denmark, so the term "Scandinavian" refers to these three nations. On the other hand, the term "Nordic" covers not just Sweden, Norway and Denmark, but also Finland and Iceland.
Which are the Nordic countries?
The Nordic countries are Iceland, Norway, Denmark, Sweden and Finland. The Nordic region also encompasses overseas territories of these countries, including Greenland and the Faroe Islands which belong to the Kingdom of Denmark.
Why are they called Nordic countries?
These countries are called "Nordic" simply because they are located in the north. The word originates from the French "nordique", which was coined at the turn of the 19th century to describe people from Northern Europe.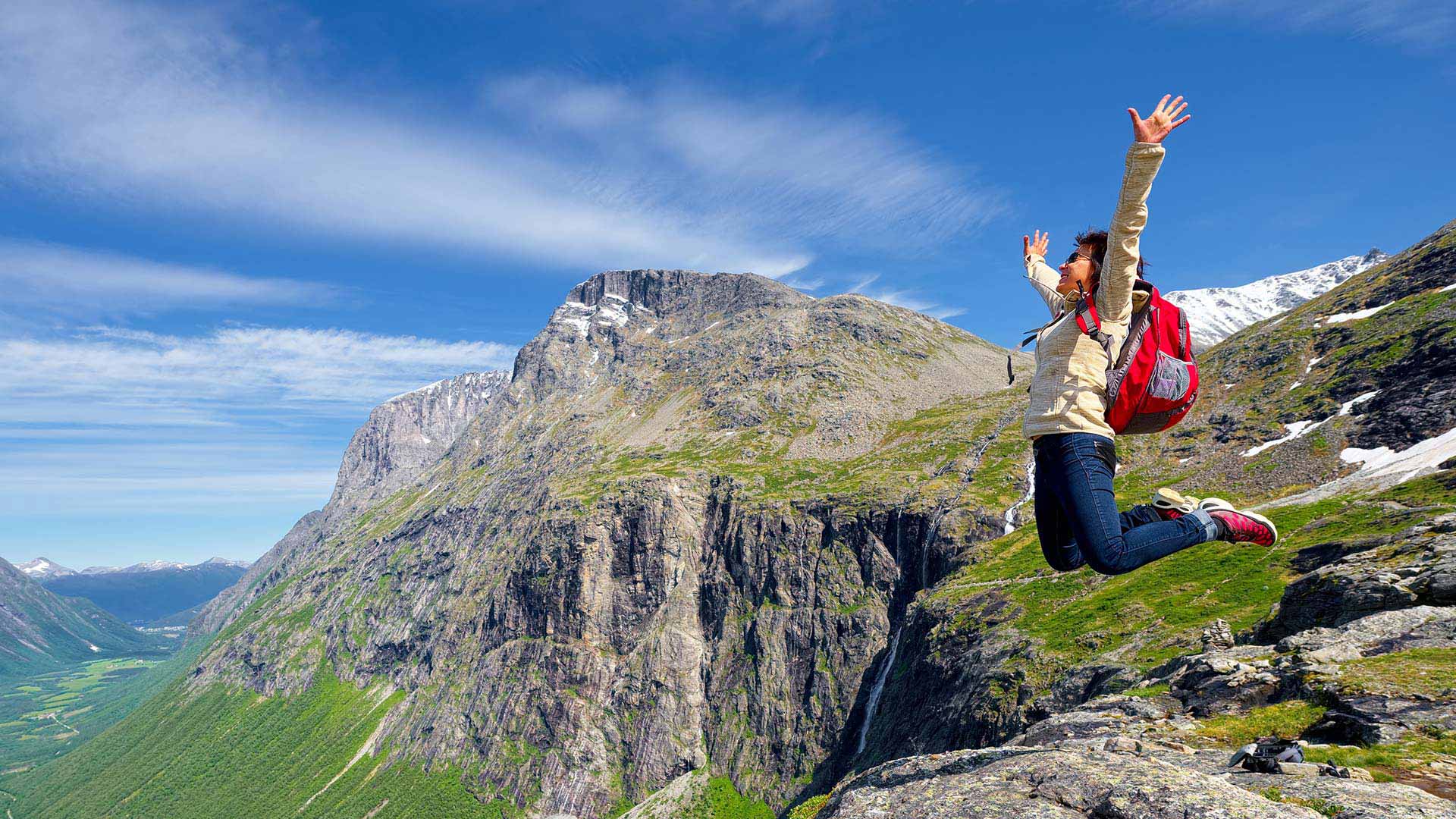 Which is the most beautiful Nordic country?
Trust us – all the Nordic countries are beautiful! They each have their own unique landscapes that are all worth exploring.
In Iceland, you can encounter dramatic natural formations like glaciers, volcanoes and waterfalls. In Norway, meanwhile, the famous fjords are considered some of the most breathtaking scenes in Europe, thanks to striking green mountains that plunge into glassy blue waters.
Additionally, Sweden and Finland are both carpeted in verdant forests and flaunt beautiful coastlines overlooking the Baltic Sea. Denmark is the smallest of the Nordics, but its sandy beaches, white cliffs and ancient woodlands are still a delight to discover.
One thing that almost all the Nordic countries share is the chance to see the northern lights dance across the night skies in winter. This is undoubtedly one of the most beautiful naturally occurring events in the world, so the opportunity to witness them first-hand is very special indeed.
---
---
What is the largest Nordic country?
Sweden is the largest Nordic country, with a surface area of around 447,000 square kilometres.
Next is Norway at roughly 385,000 square kilometres, Finland at 338,000 square kilometres, and Iceland at 103,000 square kilometres. Denmark is the smallest Nordic country, with a surface area of 43,000 square kilometres (excluding any overseas territories).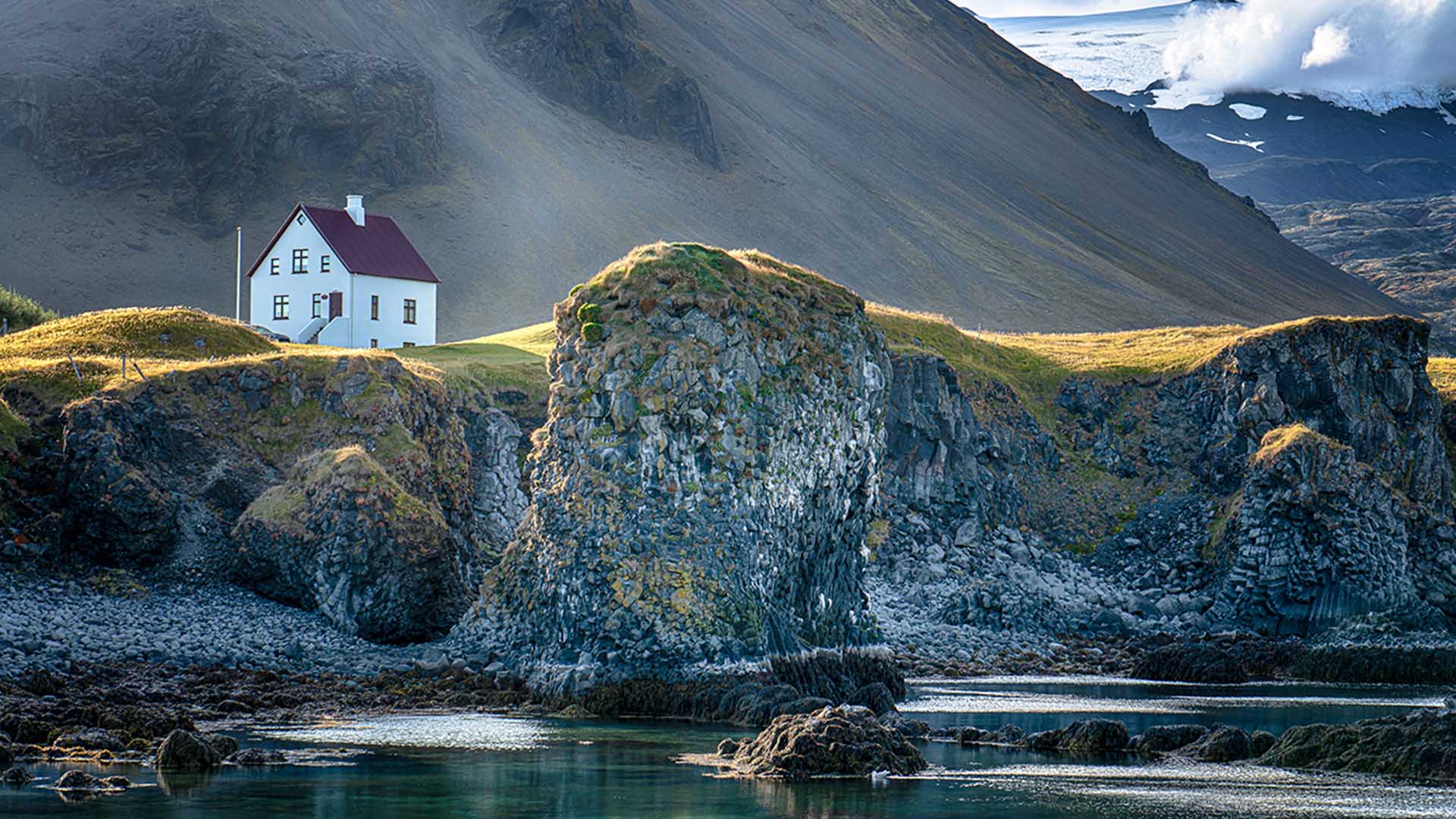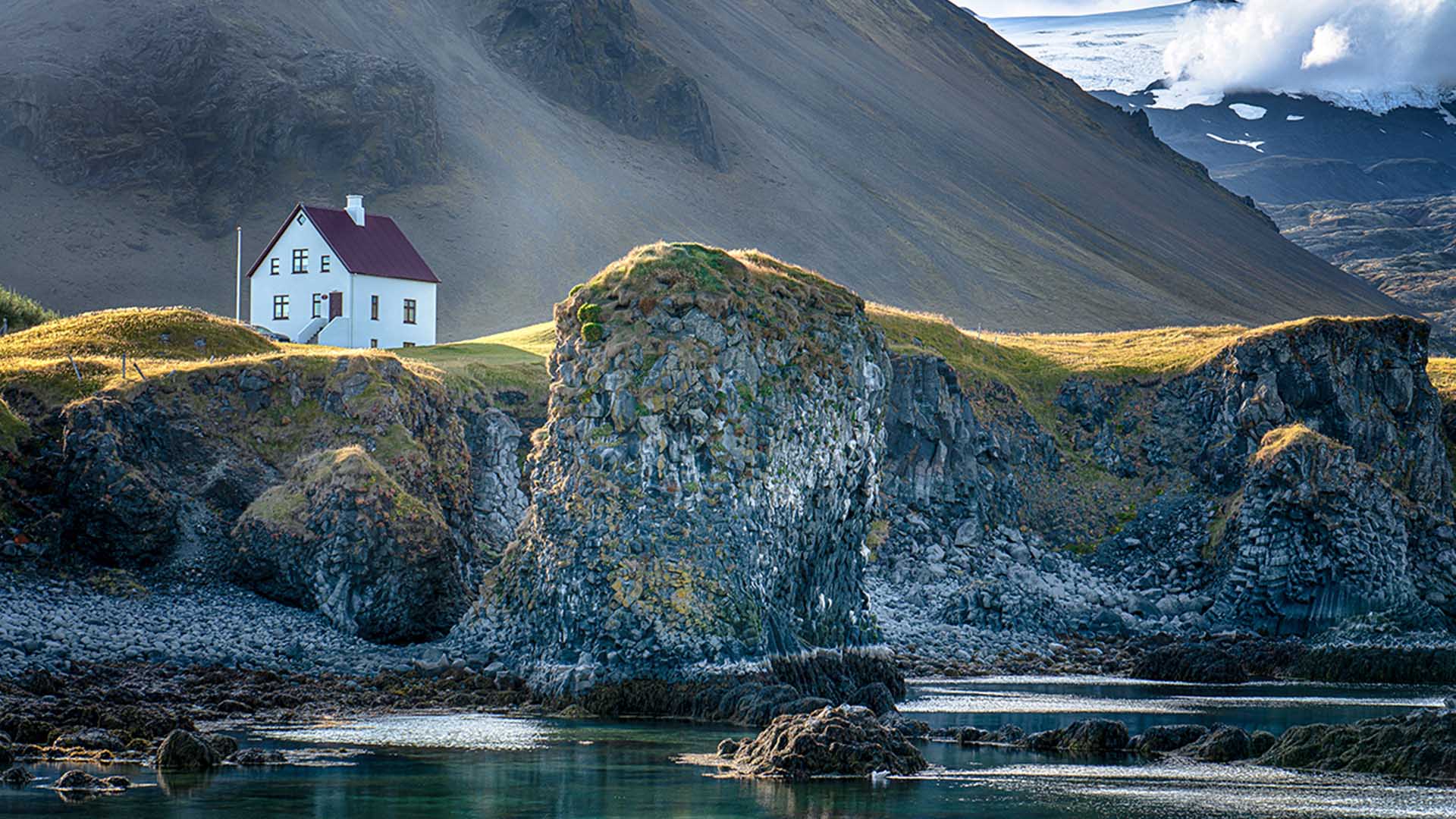 What are the Nordic countries known for?
There are so many wonderful things that characterise the Nordic destinations.
Firstly, they are all known for being some of the safest countries in the world and tend to rank among the happiest too. This is generally because the quality of life in the Nordics is really good, with a focus on work-life balance and community spirit.
The Nordic region is also famous for stunning natural scenery, such as the fjords of Norway, the enchanting forests of Lapland, and the volcanoes and glaciers of Iceland.
There are some truly incredible landscapes to discover, whether visiting in winter for outdoor activities in the snow or during the summer for longer days. Midsummer in the Nordics is a very special time indeed.
---
---
Which Nordic country has the best weather?
In general, Northern Europe has a cool, temperate climate, but of course the further north you go the colder it becomes. Lapland, Svalbard and Greenland never really get "warm", but the more southerly destinations like Stockholm and Denmark can enjoy really lovely sunny days.
Across all Nordic countries, the weather is milder between May and September. These are also the months with the longest daylight hours – the summer solstice (or midnight sun) takes place on or around 21 June.
Nonetheless, the Nordics are attractive places to visit all year round for so many other reasons. And as the saying goes: "there is no such thing as bad weather, just bad clothing!".
---
---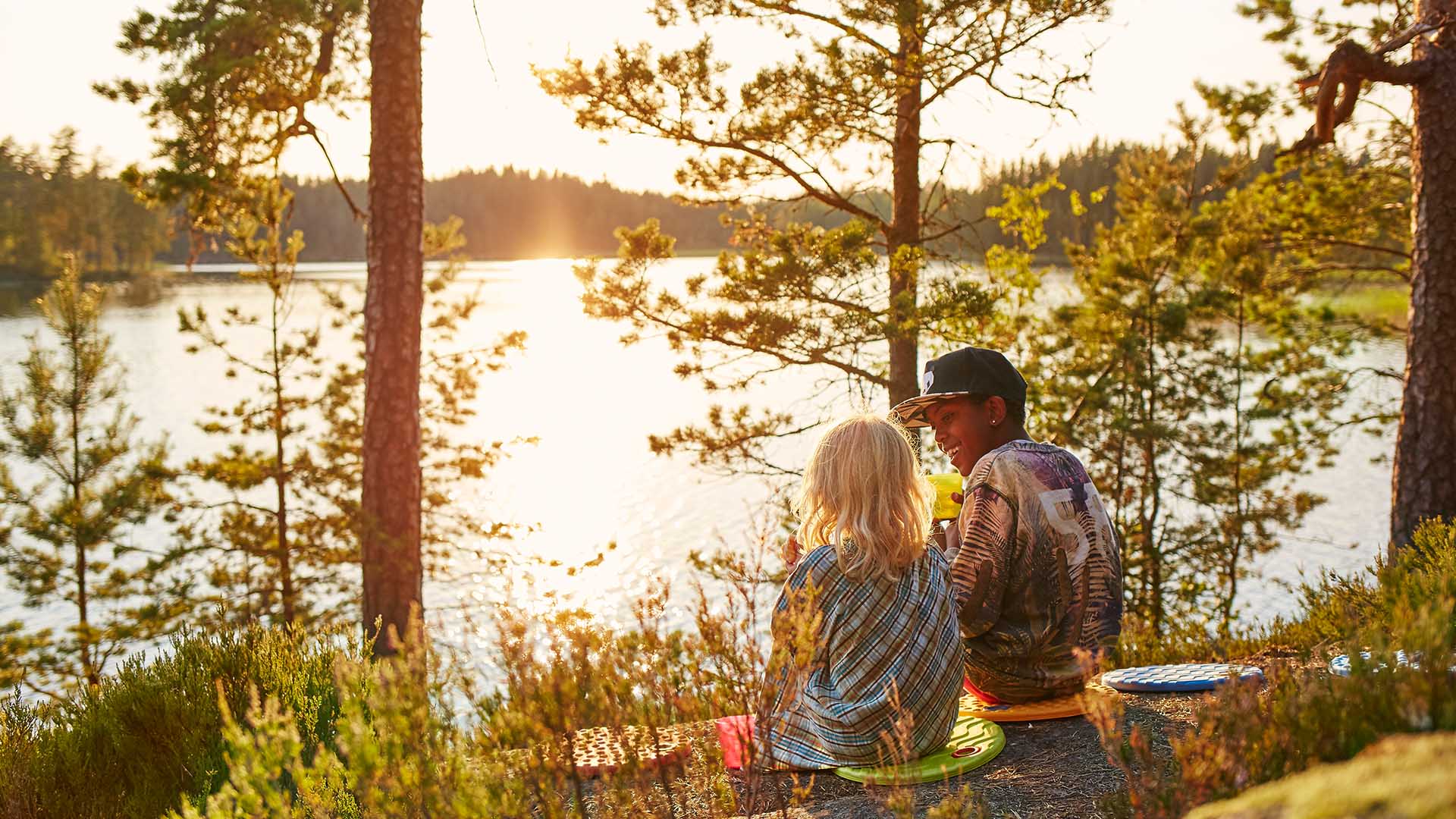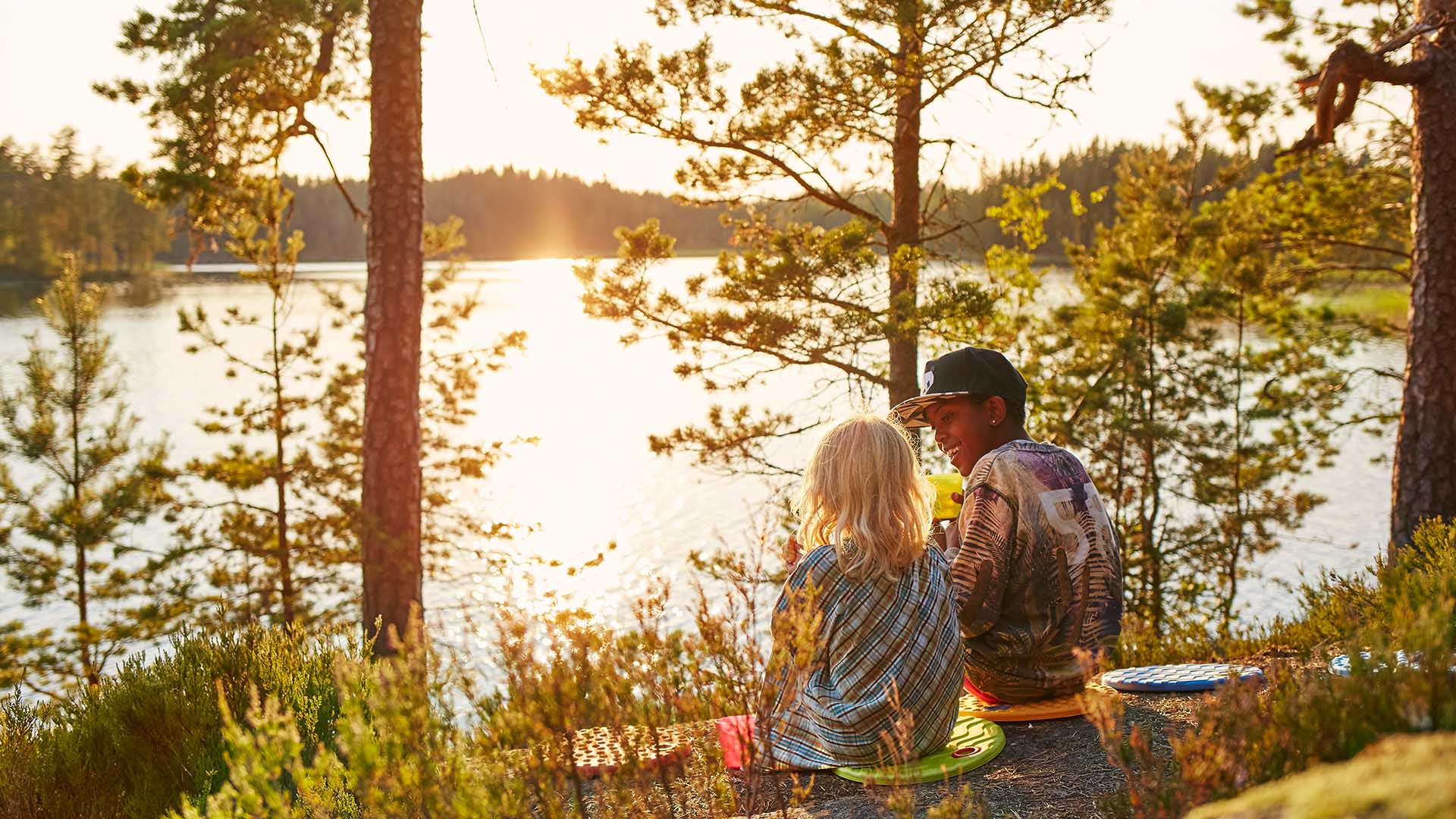 How long do you need to travel in Scandinavia?
The length of your stay in Scandinavia really depends on how much time you have to spare and how in-depth you want to explore the region. We recommend spending a minimum of 7 days on your Scandinavia tour, in order to see a range of destinations and highlights without rushing too much.
Of course, the more time you spend on your Scandinavia trip, the more places you'll be able to discover. Our Scandinavia tours offer a range of durations and travel styles, with some options to visit the complete Nordic region. This includes not just Scandinavia, but Iceland and Finland too!
How have Nordic countries managed the Covid-19 outbreak?
Overall, the Nordics have been relatively successful in terms of managing the Covid-19 pandemic. In particular, Finland, Norway and Iceland have had some of the lowest infection rates in Europe. Much of this success is owed to a rigorous approach to testing, tracing and isolating.
Additionally, the fact that there is a strong sense of trust between Nordic citizens and their governments means that people are more likely to follow guidance. And, as this trust is mutual, nations have been able to relax restrictions and allow greater freedoms, when appropriate.
You can follow our Travel Updates page to learn more about entry restrictions to our destinations.
---
Which of these Nordic destinations would you like to visit in 2021? Our travel experts can help you decide where to go depending on your interests. They'll plan an unforgettable Nordic getaway for you using their insider knowledge and local connections.
It's good to know that you can Book With Confidence in 2021. We're offering tour package deposits as low as 10% so you can secure your trip for less. Plus, we'll cover the cost of your PCR test at the border if the destination you're visiting requires you to take one.
Additionally, you can plan your trip risk-free with our cancellation insurance. This gives you the flexibility to cancel or rearrange your dates for Covid-related reasons if you need to. Terms and conditions apply.
Get in touch with us to start planning your Nordic adventure or to find out more about 2021 tours from our regional travel experts.