After the last couple of years, it looks like travel is back for 2023. 2022 was the "great escape" and this year looks like it'll be another one for ticking off must-sees from your wishlist!
If you are as excited as us to travel again, you'll be looking for inspiration. So, where is a good spot to visit in 2023?
Don't forget it all depends on what your travel preferences and tastes are. You may wish to experience mind-blowing nature, or fascinating cultures that are unfamiliar to your own.
Nordic travel offers the ingredients to satisfy any hunger for the above. The countries that make up this region are: Iceland, Norway, Denmark, Sweden and Finland (along with their island territories).
Find out which are the best Nordic countries to visit in 2023 and learn why this part of the world holds such allure for travellers.
---
---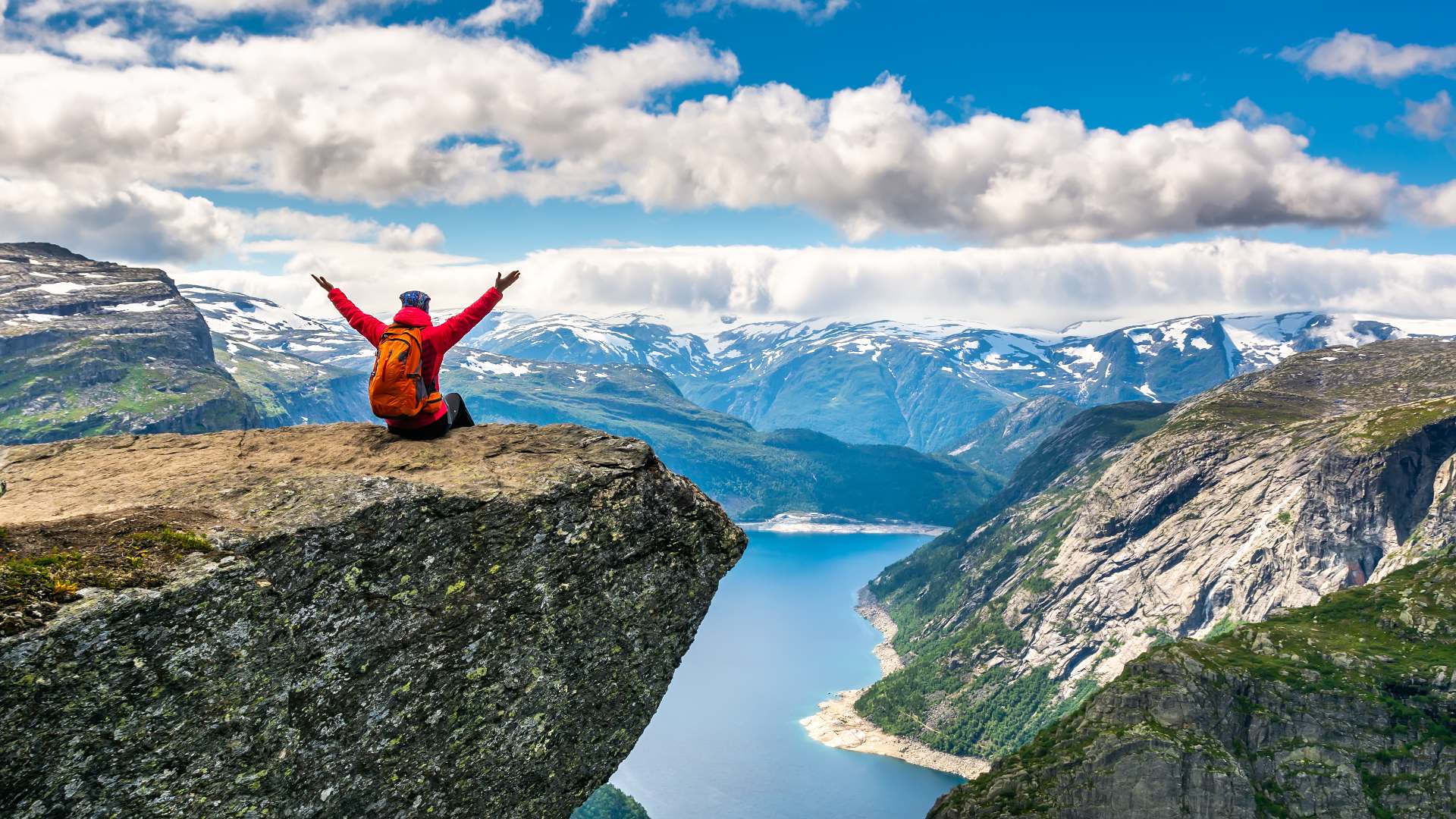 Travel trends for 2023
The last few years have definitely changed the way people travel and what they want from their trips. Here are the biggest trends that industry experts believe visitors are prioritising for travel in 2023:
Seeking ways to travel more sustainably
Opting for rugged multi-country journeys rather than single destinations
Reconnecting with loved ones in relaxing settings
Picking exclusive adventures for maximum thrill-seeking
Going on excursions to connect with the local culture and heritage
With this in mind, it makes sense that the Nordic destinations are some of the top places to visit in 2023, as they can offer all the above.
The best Nordic places for 2023
Read on to find out where's "hot" in the Nordics this year and why.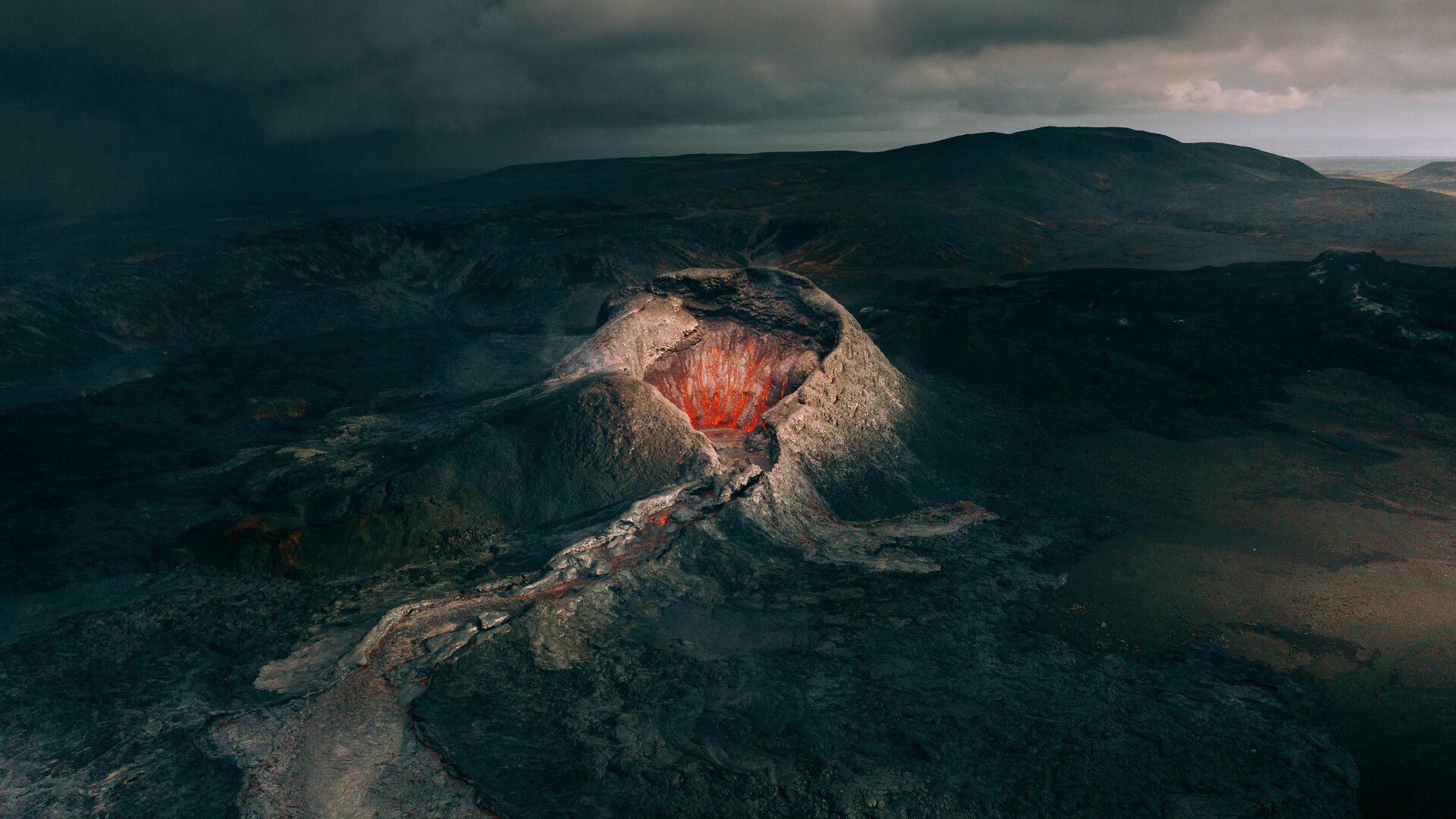 1. Iceland
Iceland was the destination in 2021 as it was one of the first countries to re-open after international borders closed in 2020. But it wasn't just sheer convenience that saw this island nation on all travellers' minds.
Dramatic performances by Mother Nature in both 2021 and 2022 made sure to keep everyone on their toes. The Fagradalsfjall volcano erupted on 2 different occasions allowing people the incredible experience of hiking to an eruption site.
So what does Iceland have in store for 2023?
Mind-blowing nature
Icelandic nature is impressive, to say the least. Scientists even predict that the Reykjanes region will see more volcanic activity in the years to come. We can't guarantee that 2023 will see any such exciting activity, but in the meantime you'll find plenty to blow your mind here.
Are you a nature lover? Look no further than this Land of Fire and Ice, with glaciers, waterfalls, black sand beaches, volcanic landscapes and hot springs. It's also a sparsely populated island, which means you get more of the remote scenery to yourself.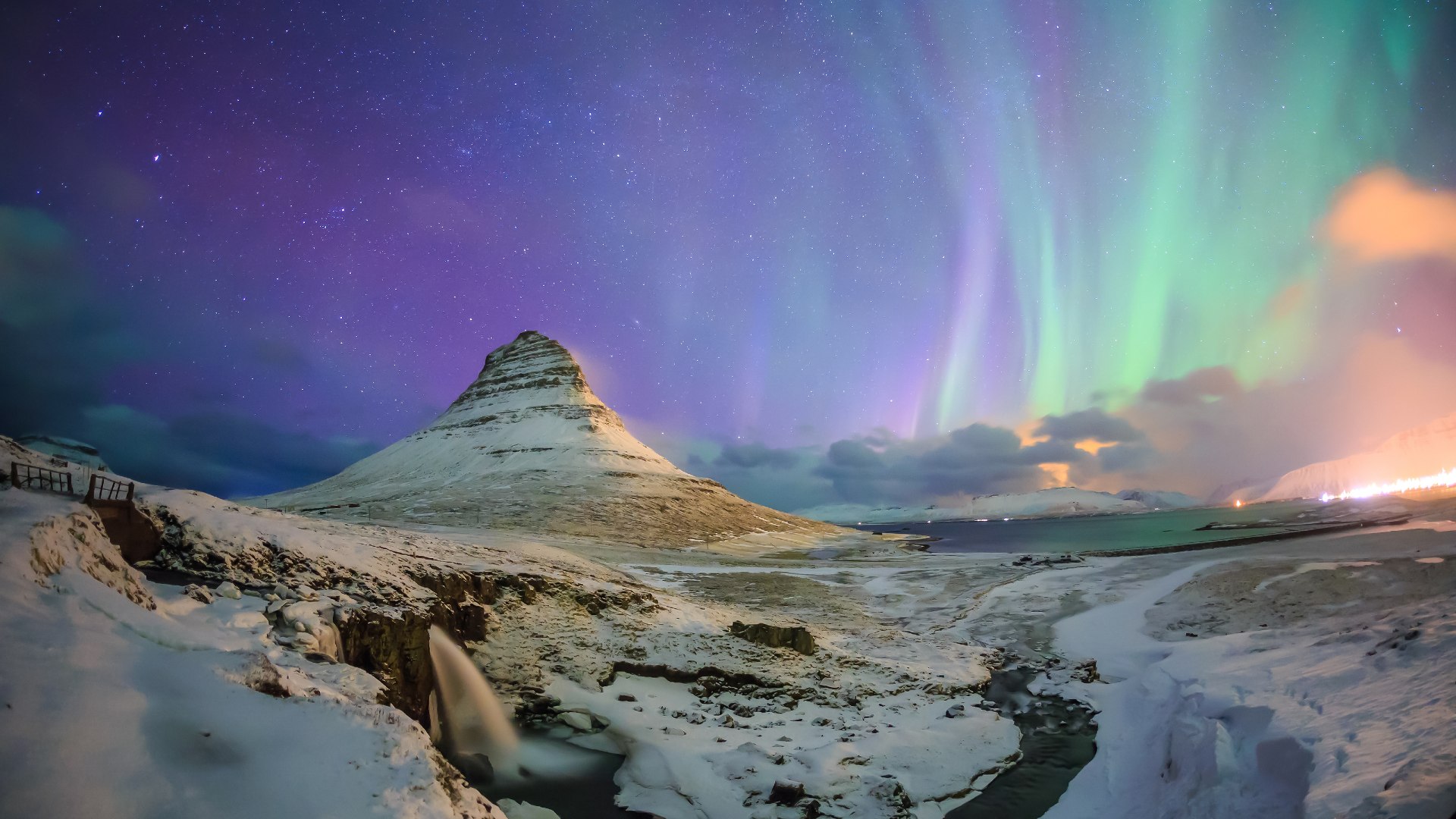 What's more, on a winter trip to Iceland, you'd get the chance to look for one of nature's greatest marvels: the aurora borealis.
Iceland is actually one of the best places on the planet to see the northern lights, due to its location near the Arctic Circle, where aurora activity is strongest. Plus, the country's remote landscapes have little light pollution, which means you can make out the colours of the auroras clearly.
---
---
Relaxing in Iceland
If you're looking to unwind, Iceland is a good place to take some time for yourself. You're just as likely to find thrilling day tours as relaxing opportunities, with the range of spas, hot springs and geothermal pools in Iceland.
You could pair a day in the countryside with a warming dip in a hot spring. Or treat yourself to a well-deserved soak in the Blue Lagoon or Sky Lagoon, near Reykjavík. The hottest new spa around is Hvammsvík, an oceanside spring with pools of different temperatures.
These are all perfect to relax, restore and pamper yourself.
---
---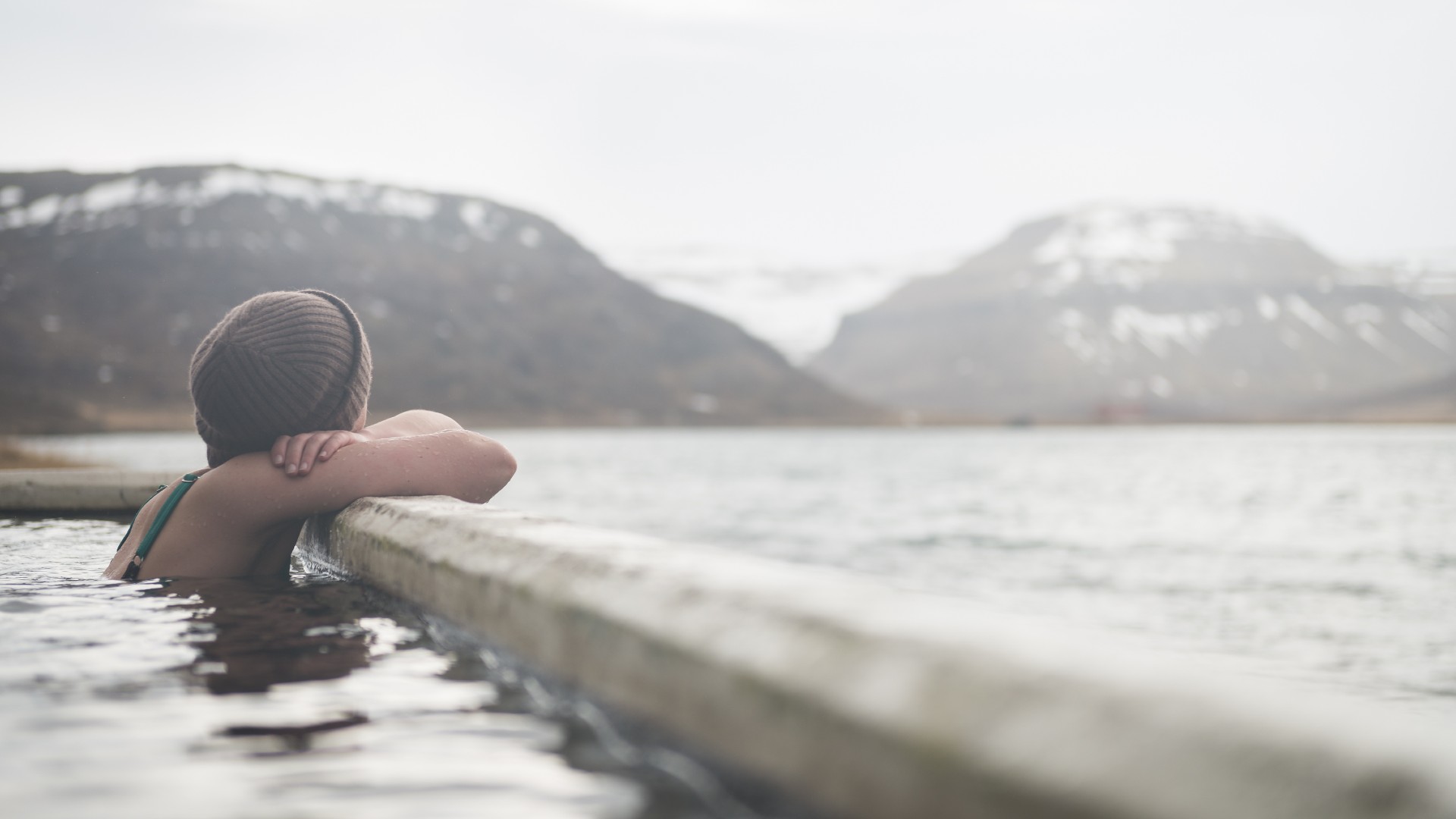 Easy to reach
If you're based in Europe or North America, Iceland is a convenient place to travel to. There are many direct flights to the capital, Reykjavík, and the journey time is shorter than you might imagine.
This is because Iceland sits between the 2 continents, in the North Atlantic. It would take you between 5-6 hours to fly here from New York, or roughly 3 hours from London.
---
---
Don't miss…
The cultural delights of Reykjavík, the capital city. Think cool museums, a tempting foodie scene, and friendly locals – who speak English fluently, by the way.
You could hike to the fresh lava fields at Fagradalsfjall volcano, not far from the capital. You can also explore the "icy" side to Iceland by walking on a glacier or exploring ice caves.
Also be sure to travel the famous Golden Circle route. This loop introduces you to some of the top sights in South Iceland, including Gullfoss waterfall, Geysir, and Þingvellir National Park.
If you're feeling adventurous, you could snorkel in a fissure between two tectonic plates. This is just one of the many extraordinary things to do in Iceland.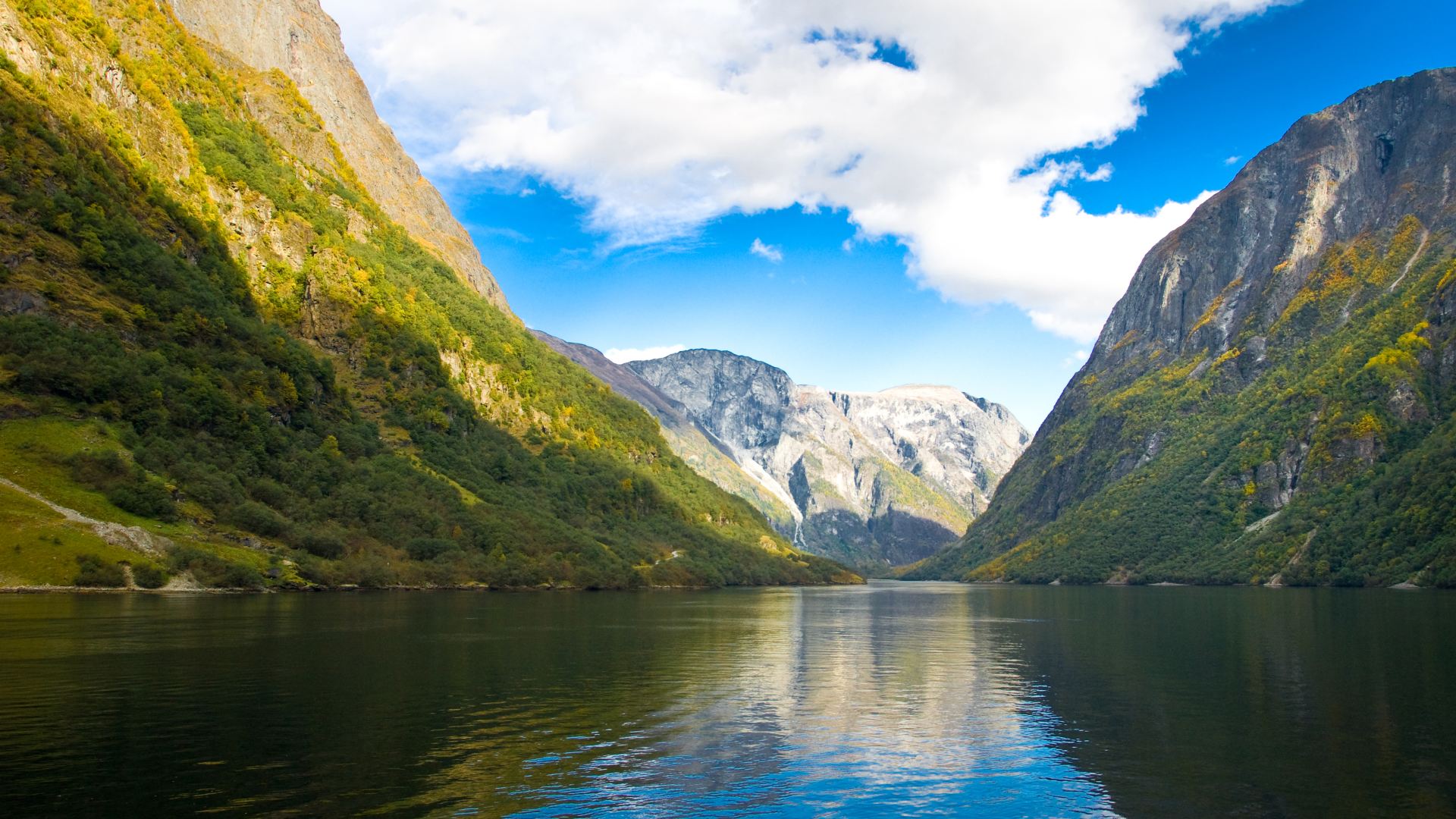 2. Norway
Another Nordic spot that has it all: sustainable travel, exciting excursions, dramatic landscapes and captivating history.
If you haven't already added Norway to your wish list, now is the time. This land of jewel-toned fjords, jagged peaks and Viking heritage beckons you to come and immerse yourself in its wonders.
Sustainable travel in Bergen
One of the best Nordic cities to visit is definitely Bergen, Norway. It is leading the way to becoming a greener city. In fact, CountryLiving named it the second most sustainable travel destination in the world for 2023.
Here you can expect environmentally friendly public transport, excellent air quality and plenty of people and businesses working hard to be more eco-friendly.
What's more? Well, you won't skimp on the scenery when you pick Norway's top sustainable city. Located at the mouth of the fjords, Bergen is a stone's throw away from some of the top sights in the country.
Take a cruise to experience Nærøyfjord and Geirangerfjord, UNESCO World Heritage Sites. Bergen is also surrounded by 7 mountains, so you can hike or hop on a funicular to admire the views from the top.
---
---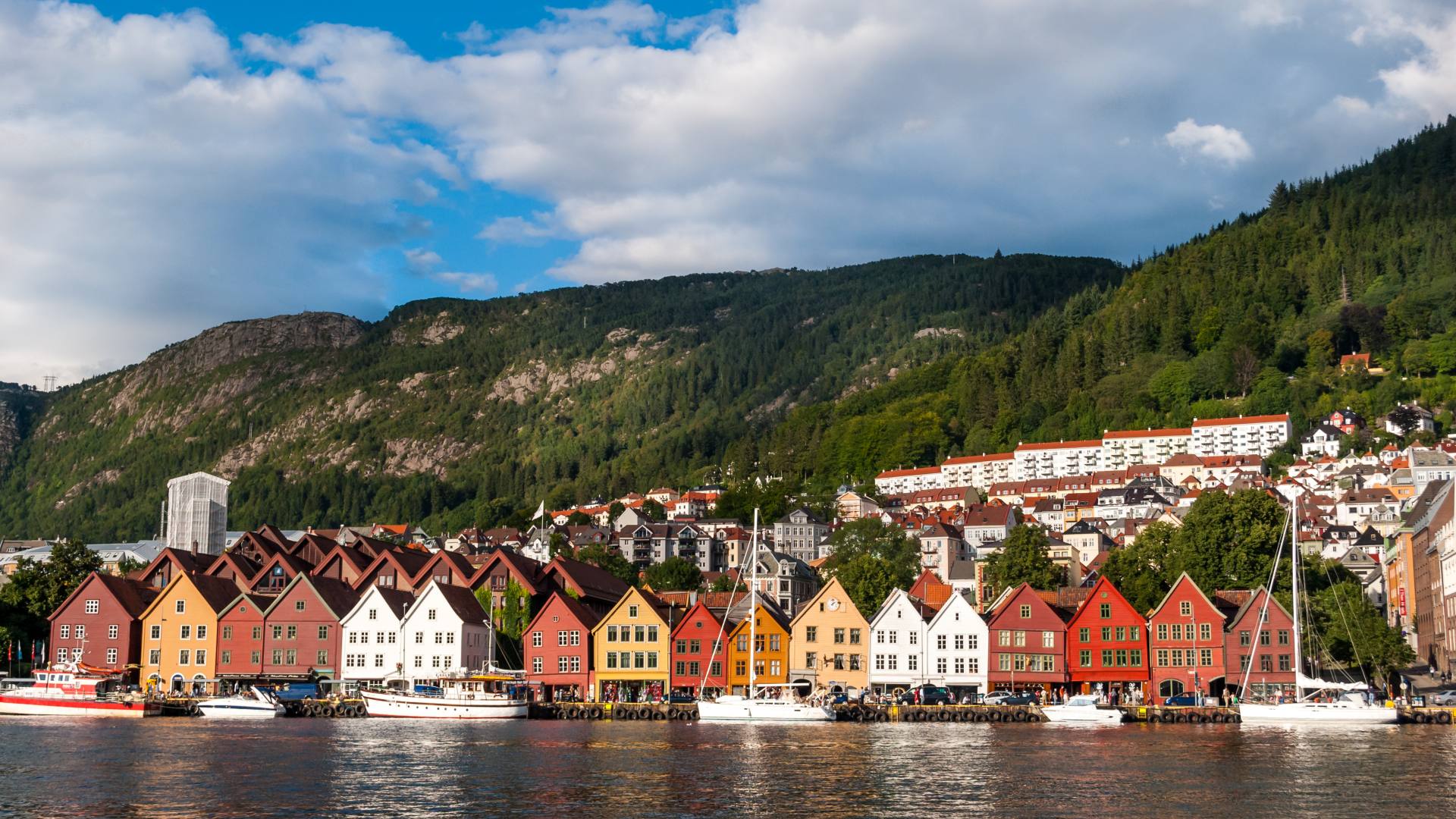 Don't miss…
Taking a scenic rail journey and fjord cruise as part of the unmissable Norway in a Nutshell® route, whisking you from Oslo to Bergen. You'll get to see beautiful mountains, waterfalls and fjords on this unforgettable passage.
Norway's world-class scenery will no doubt make you feel a deep connection with nature. We'll go so far to say this is one of the best spots to visit in Scandinavia for outdoor pursuits.
Go one step, or one mountain trail, further and hike to one of the iconic Norwegian peaks like Pulpit Rock. It's the ideal way to immerse yourself in nature!
---
---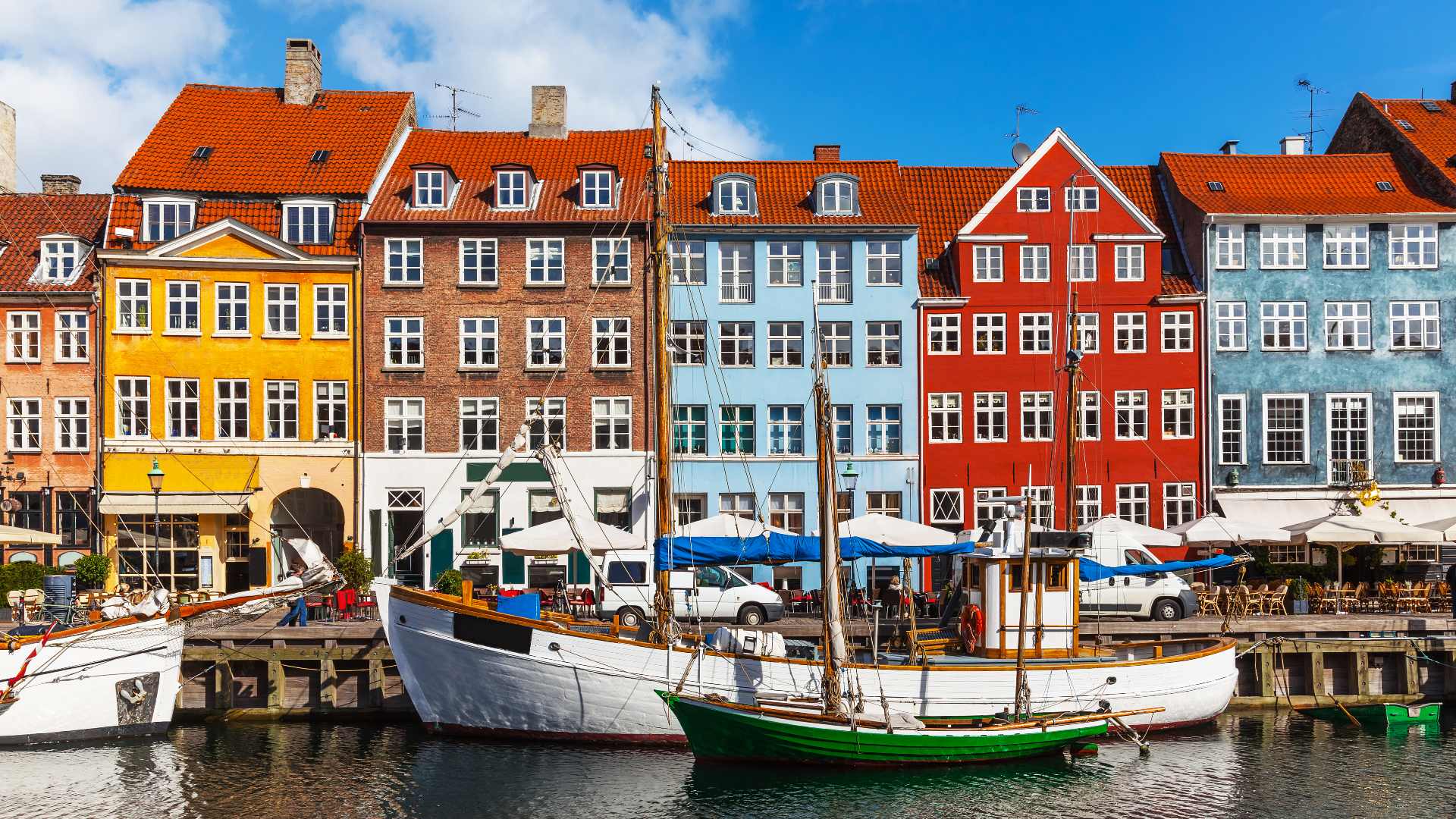 3. Denmark
One of the 3 Scandinavian countries – along with Sweden and Norway – Denmark is a cultural hotspot. Of all the places to visit here, you shouldn't miss Copenhagen, the capital and largest city in Denmark.
One of the finest cities to experience
According to Travel + Leisure, Copenhagen is one of the top spots for "big city thrills" in 2023. When you visit you'll soon see why. It's home to one of Time Out's coolest neighbourhoods in the world, Vesterbro, where you can expect a bustling atmosphere, vibrant street art, and strong community spirit.
Copenhagen's cool vibes don't stop there though. Across the city you'll discover beautiful old buildings, cobbled streets lined with independent boutiques, and attractive waterfront settings. You'll also want to make like the locals and dine al fresco, soaking up your surroundings.
In 2023, Copenhagen is the official UNESCO World Capital of Architecture. So a walk around the city to admire the surroundings is a must.
---
---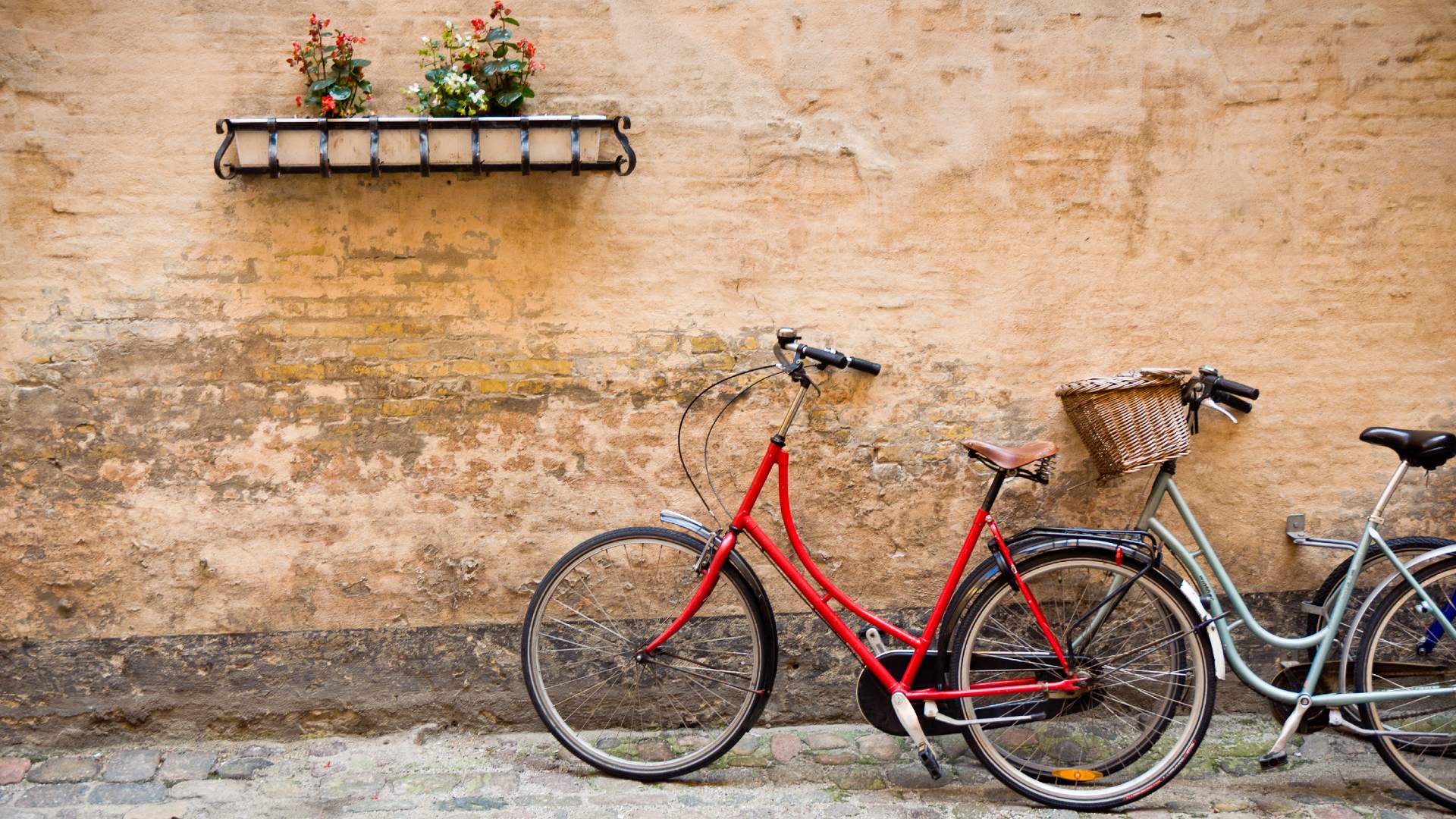 Safest city
As if being cool wasn't enough, Copenhagen also came out second in the ranking for the world's safest cities. A low crime rate, excellent social cohesion, and eco-friendly initiatives all contribute to this reputation. If you're travelling alone, Copenhagen's safety is a particular draw.
Denmark as a whole is actually considered the second safest country in the world, after Iceland. And it's the third happiest nation!
---
---
Don't miss…
The beautiful Nyhvan district in Copenhagen, where boats bob in the harbour and brightly coloured buildings line the waterfront promenade. Be sure to pay a visit to the Tivoli Gardens, one of the oldest amusement parks in the world.
A great way to explore the waterways of Copenhagen is on a boat tour. Spot the Christiansborg Royal Palace, Royal Danish Opera House and colourful Christianshavn Canal.
Why not pair your visit to Denmark with a trip to Norway and Sweden? You could go on a road trip or train tour between the 3 Scandinavian countries for a comprehensive Nordic experience.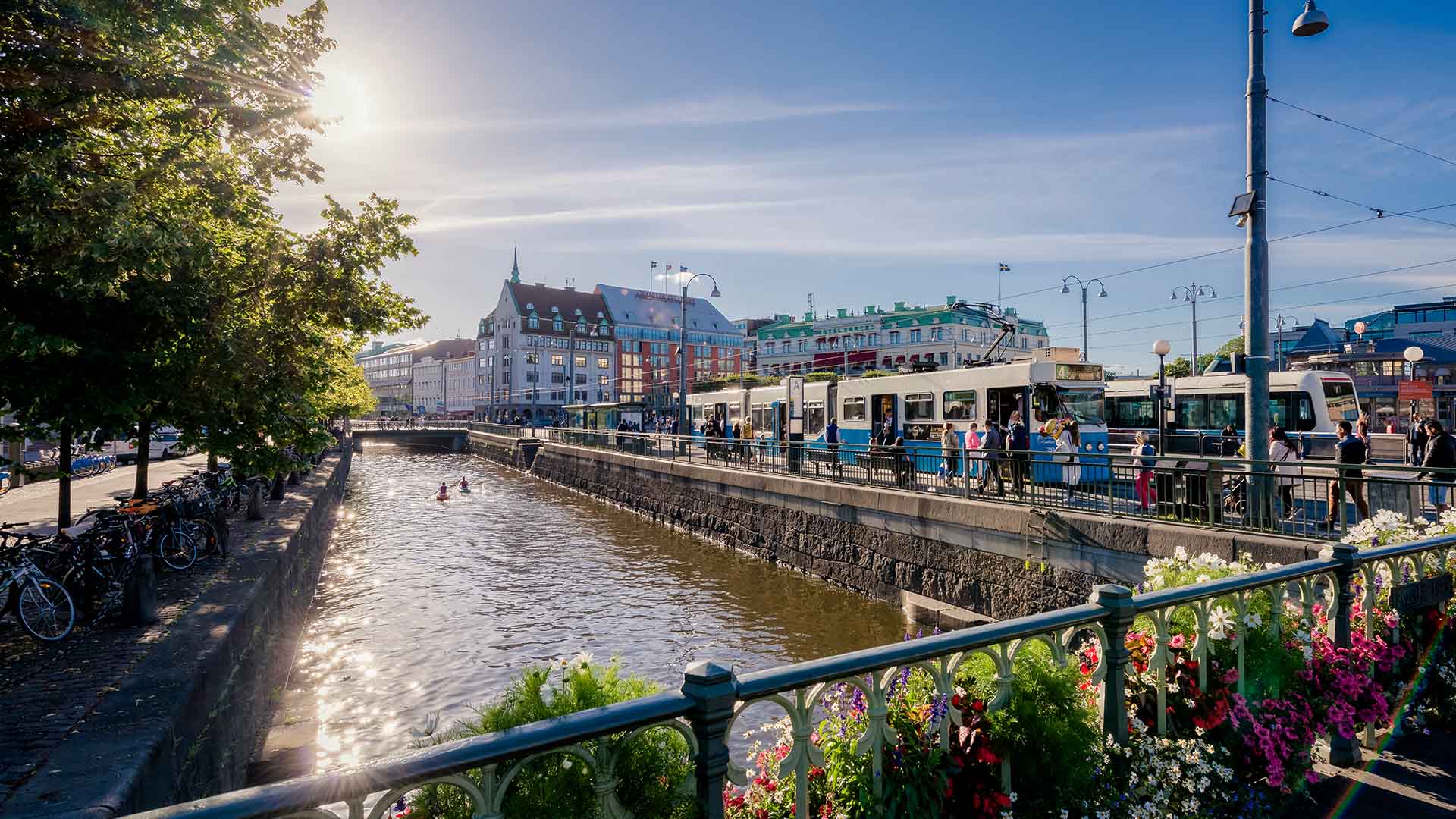 4. Sweden & Finland
If you're looking for sustainable travel destinations for 2023, add Sweden and Finland to your wish list. These 2 Nordic nations have some of the world's most impressive eco-credentials, with plenty of cultural highlights and adventures in store for you as well.
Sustainable appeal
Since more than 80% of Finland's terrain is covered in forest, you know it's going to be one of the best places to breathe in clean, fresh air. It comes as no surprise that Condé Nast Traveller recommends Finland as one of the most sustainable countries to visit in 2023.
They also mention Sweden along with its Nordic neighbours, Norway, Denmark and Iceland, as "eco-energy superheroes".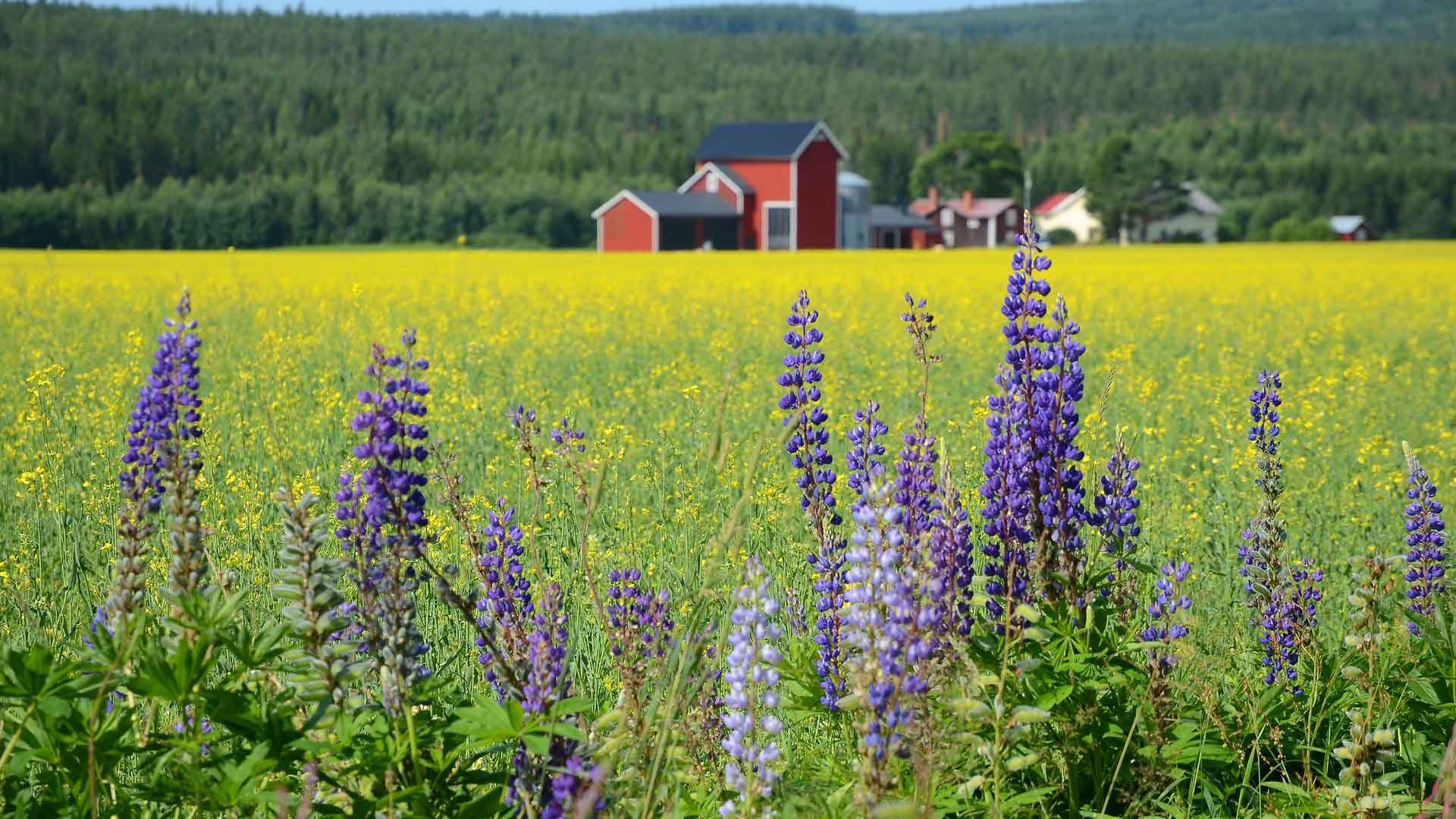 Gothenburg, Sweden ranks number 1 on the Global Destination Sustainability Index.
Around the country, around 95% of accommodation is green-certified, while 97% of public transport is powered by renewable energy.
Make the most of the country's efficient rail network with a train tour of Sweden. You could also explore the trendy cities of Stockholm and Malmö, travelling by train between them.
Northern lights
In the far north of Sweden and Finland, you'll find a stunning region called Lapland. As well as being the place to meet Santa Claus, Lapland is one of the best spots on the planet to seek out the northern lights.
What better way is there to combine reconnecting with nature with spellbinding outings? Hunt for the aurora and let Mother Nature captivate you.
Seeing the magical colours of the aurora borealis light up the sky above you is an experience you'll never forget.
---
---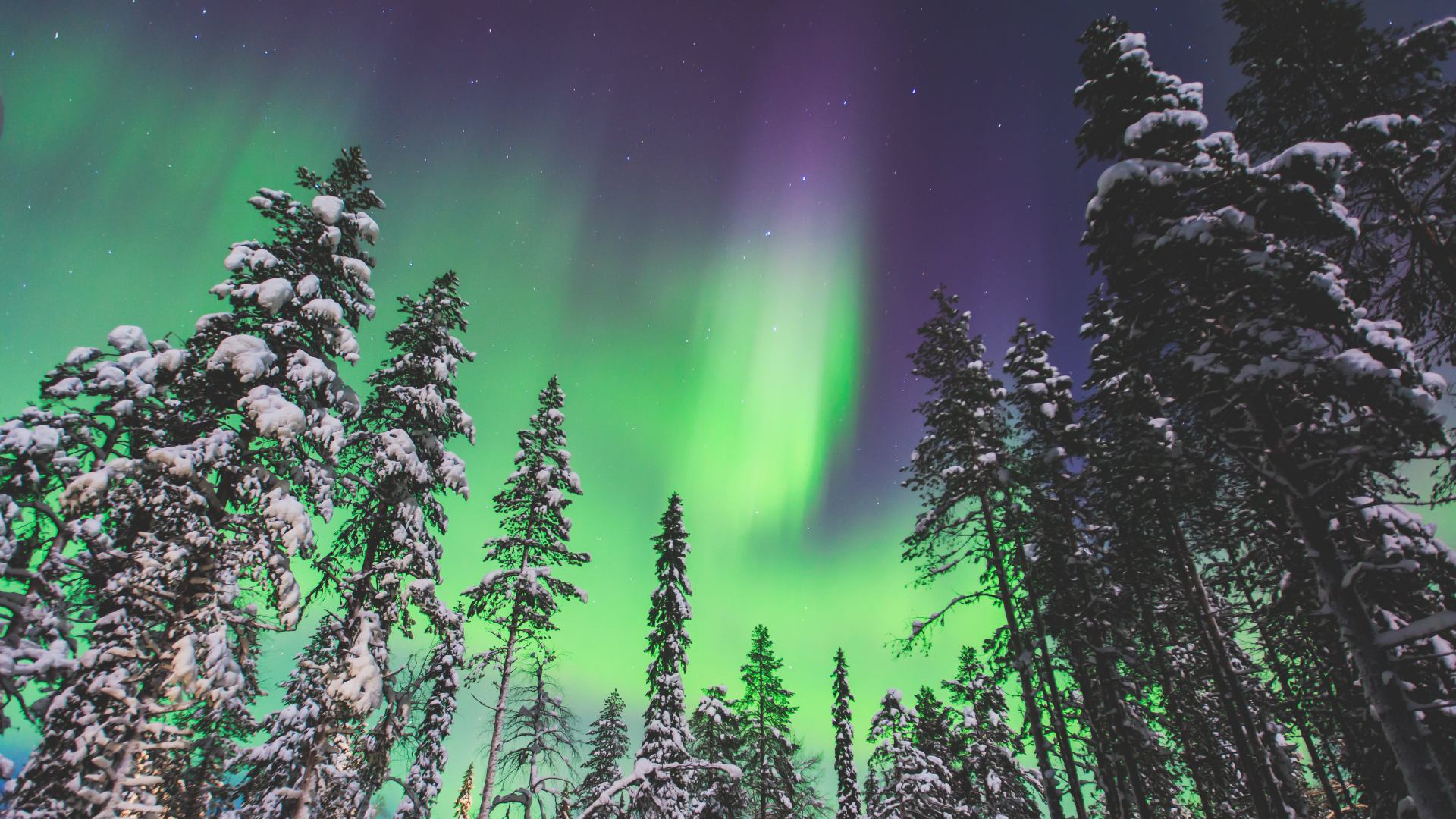 Don't miss…
The medieval old town in Stockholm, Gamla Stan, or the hip art galleries of Helsinki. Both the Swedish and Finnish capital cities nestle beside the Baltic Sea, so you could take boat trips to nearby islands. Imagine sailing to the pretty Stockholm archipelago, where you can go hiking and try watersports in summer.
If you visit Lapland, you'll want to try some winter activities that bring you closer to the snow-covered forests. Think dog sledding, snowshoeing, and snowmobiling. And be sure to chase the northern lights on an aurora safari – winter is the best time of year to catch sight of them.
You might even like to stay in a Nordic ice hotel. Lapland is home to quite a few of them!
---
---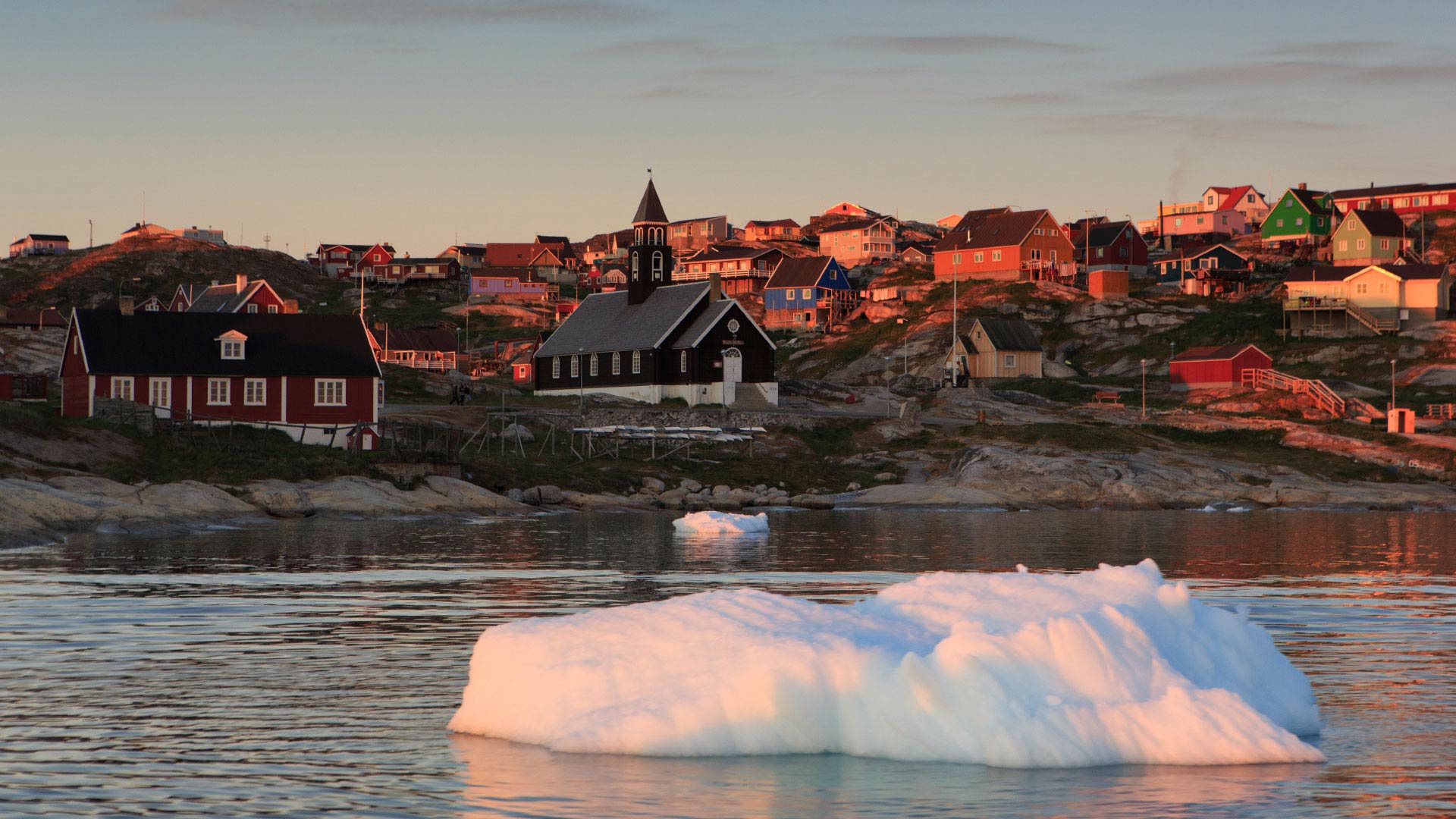 5. Greenland
Another Nordic destination highlighted in Travel + Leisure's Best Places to go in 2023 is Greenland. Both this publication and Vogue are saying Antarctica is out, Greenland is in. Heading north is the way to go in 2023!
Greenland is an island nation that's part of the Kingdom of Denmark, but it sits much closer to North America geographically. Here you can expect a landscape of unspoilt beauty with frozen tundra, floating icebergs, and wide horizons.
One of Greenland's treasures is its people. Don't forget to meet the locals and learn about the Inuit heritage. There are specific excursions and tours you can book to connect with Greenlanders and discover their culture.
Midnight sun
Between June and August, you'll experience a phenomenon called the "midnight sun", when the sun doesn't fully set. This is thanks to Greenland's location in the Arctic.
That means that during the summer you'll benefit from endless days to sightsee. Go hike in the late evening or enjoy a walk after dinner with sweeping views of the sea.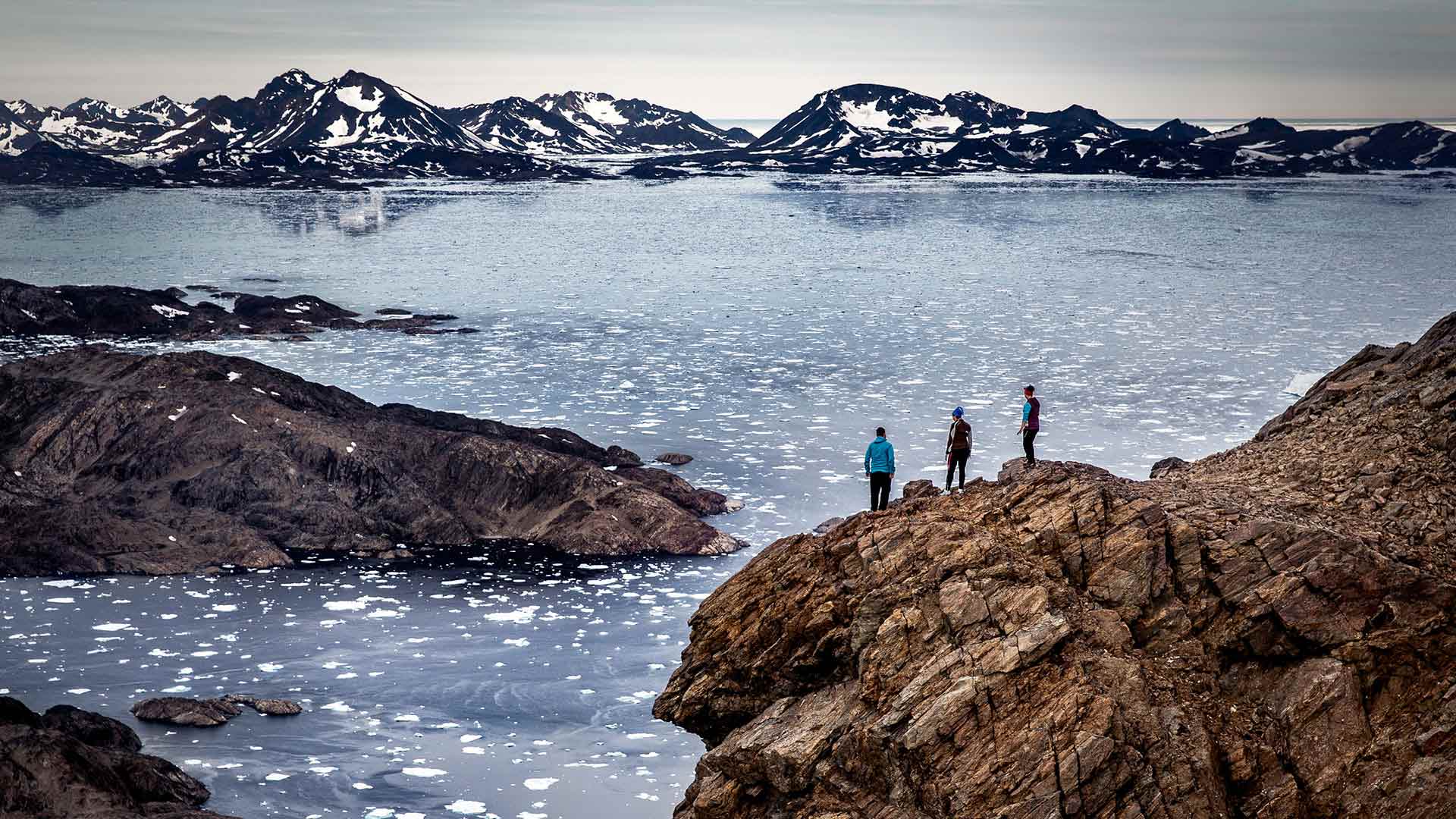 Combine Iceland & Greenland
One of the few ways to fly to Greenland is via Iceland. So why not pair both destinations for a memorable Nordic getaway?
First you would travel to Reykjavík, Iceland's capital, before flying to Ilulissat, a small town on the west coast of Greenland. After a few days immersed in the oustanding nature here, you'll fly back to Iceland. Pick up your rental car to road trip around the famous Ring Road.
This is a great way to experience the different cultures and flavours of the Nordics. Visit a top travel destination, Iceland, and go off the beaten path in Greenland. You'll definitely have bragging rights for exploring this part of the world.
---
---
Visit the happiest and safest countries in the world in 2023
Since 2012, the United Nations' has revealed the results of its World Happiness Report each year. In this survey all 156 countries are ranked in order of "happiness" after evaluating six cornerstones of wellbeing: income, freedom, trust, healthy life expectancy, social support and generosity.
The Nordics – the happiest countries in the world
Every year, the Nordic countries rank among the happiest countries in the world. Take a look at the top 10 from the UN's most recent list, announced in March 2022:
Finland
Denmark
Iceland
Switzerland
Netherlands
Luxembourg
Sweden
Norway
Israel
New Zealand
All 5 of the Nordic countries – Finland, Denmark, Norway, Iceland and Sweden – are in the top 8 happiest nations in the world. Clearly, the Nordic region is doing something right!
---
---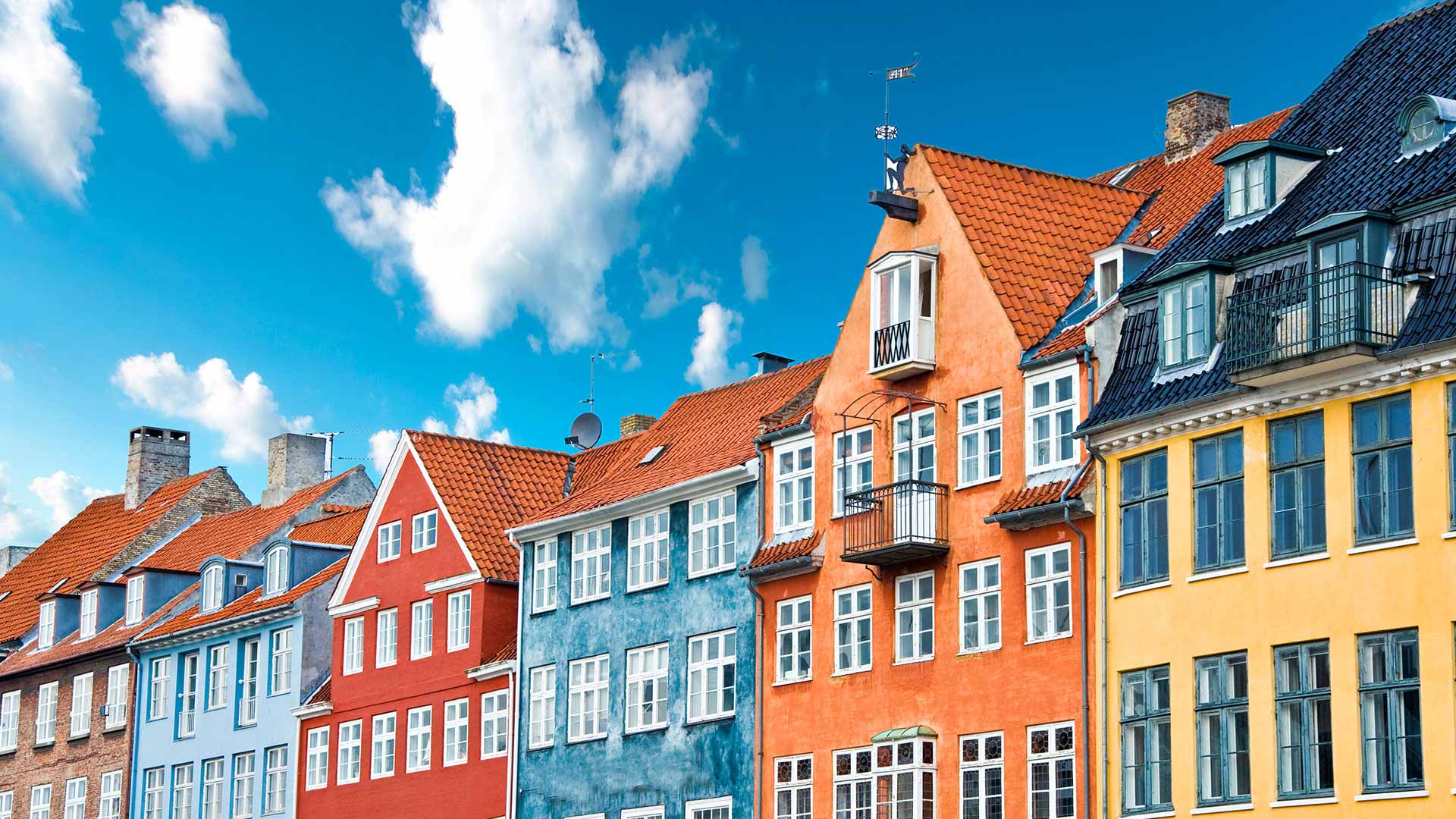 Nordic destinations: what you need to know
To learn more about the Nordic countries, read on. Here are answers to some commonly asked questions you might have regarding the Nordic region.
What is the difference between Scandinavian and Nordic?
The countries that make up Scandinavia are Sweden, Norway and Denmark, so the term "Scandinavian" refers to these three nations. On the other hand, the term "Nordic" covers not just Sweden, Norway and Denmark, but also Finland and Iceland.
Which are the Nordic countries?
The Nordic countries are Iceland, Norway, Denmark, Sweden and Finland. The Nordic region also encompasses overseas territories of these countries, including Greenland and the Faroe Islands which belong to the Kingdom of Denmark.
Why are they called Nordic countries?
These countries are called "Nordic" simply because they are located in the north. The word originates from the French "nordique", which was coined at the turn of the 19th century to describe people from Northern Europe.
---
---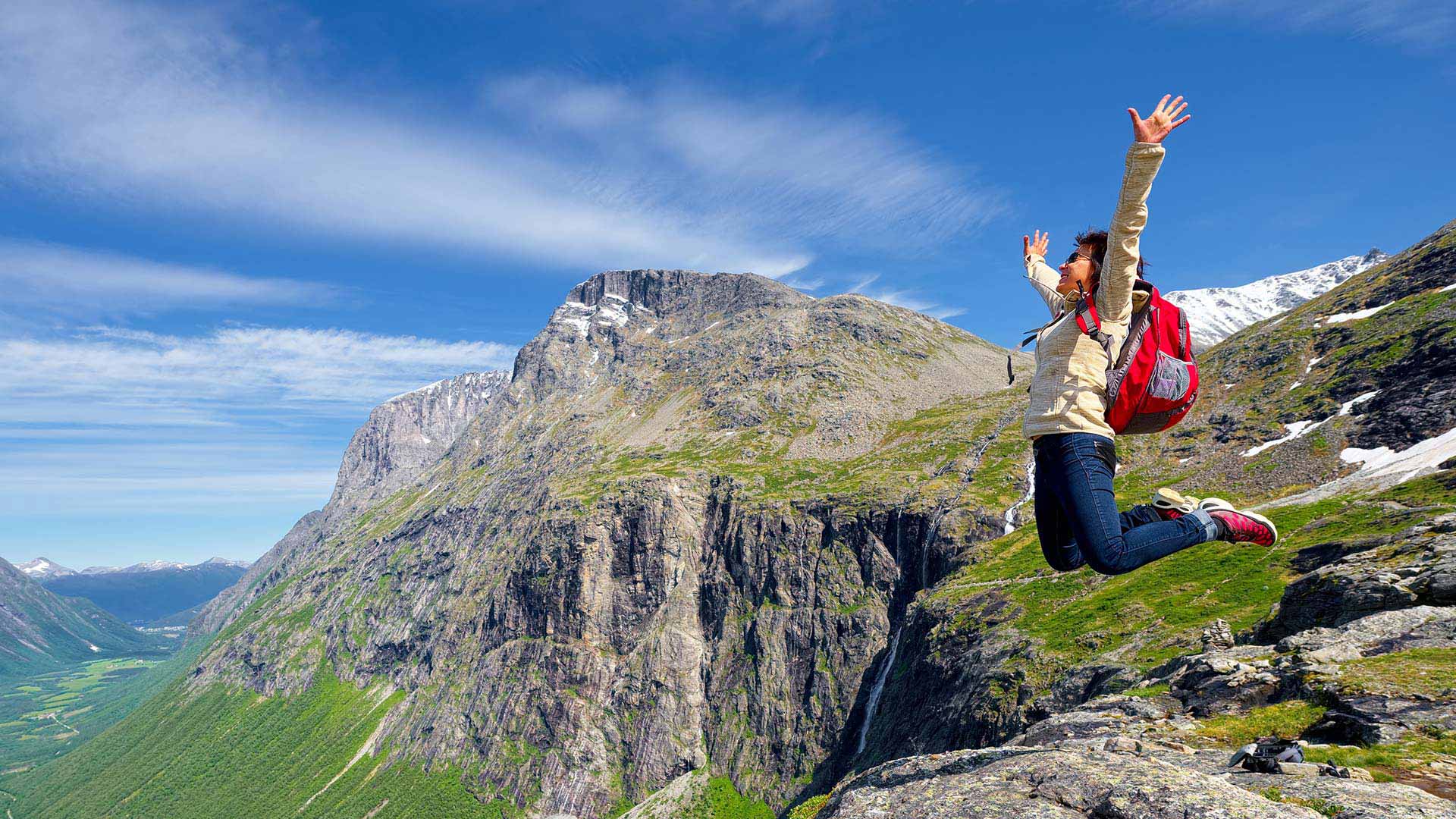 Which is the most beautiful Nordic country?
Trust us – all the Nordic countries are beautiful! They each have their own spectacular landscapes that are all worth exploring.
In Iceland, you can encounter dramatic natural formations like glaciers, volcanoes and waterfalls. In Norway, meanwhile, the famous fjords are considered some of the most breathtaking scenes in Europe, thanks to striking green mountains that plunge into glassy blue waters.
Additionally, Sweden and Finland are both carpeted in verdant forests and flaunt coastlines overlooking the Baltic Sea. Denmark is the smallest of the Nordics, but its sandy beaches, white cliffs and ancient woodlands are still a delight to discover.
One thing that almost all the Nordic countries share is the chance to see the northern lights dance across the night skies in winter. This is undoubtedly one of the most awe-inspiring naturally occurring events in the world, so the opportunity to witness them first-hand is very special indeed.
---
---
What is the largest Nordic country?
Sweden is the largest Nordic country at around 447,000 square kilometres.
Next is Norway at roughly 385,000 square kilometres, Finland at 338,000 square kilometres, and Iceland at 103,000 square kilometres. Denmark is the smallest Nordic country, with a surface area of 43,000 square kilometres (excluding any overseas territories).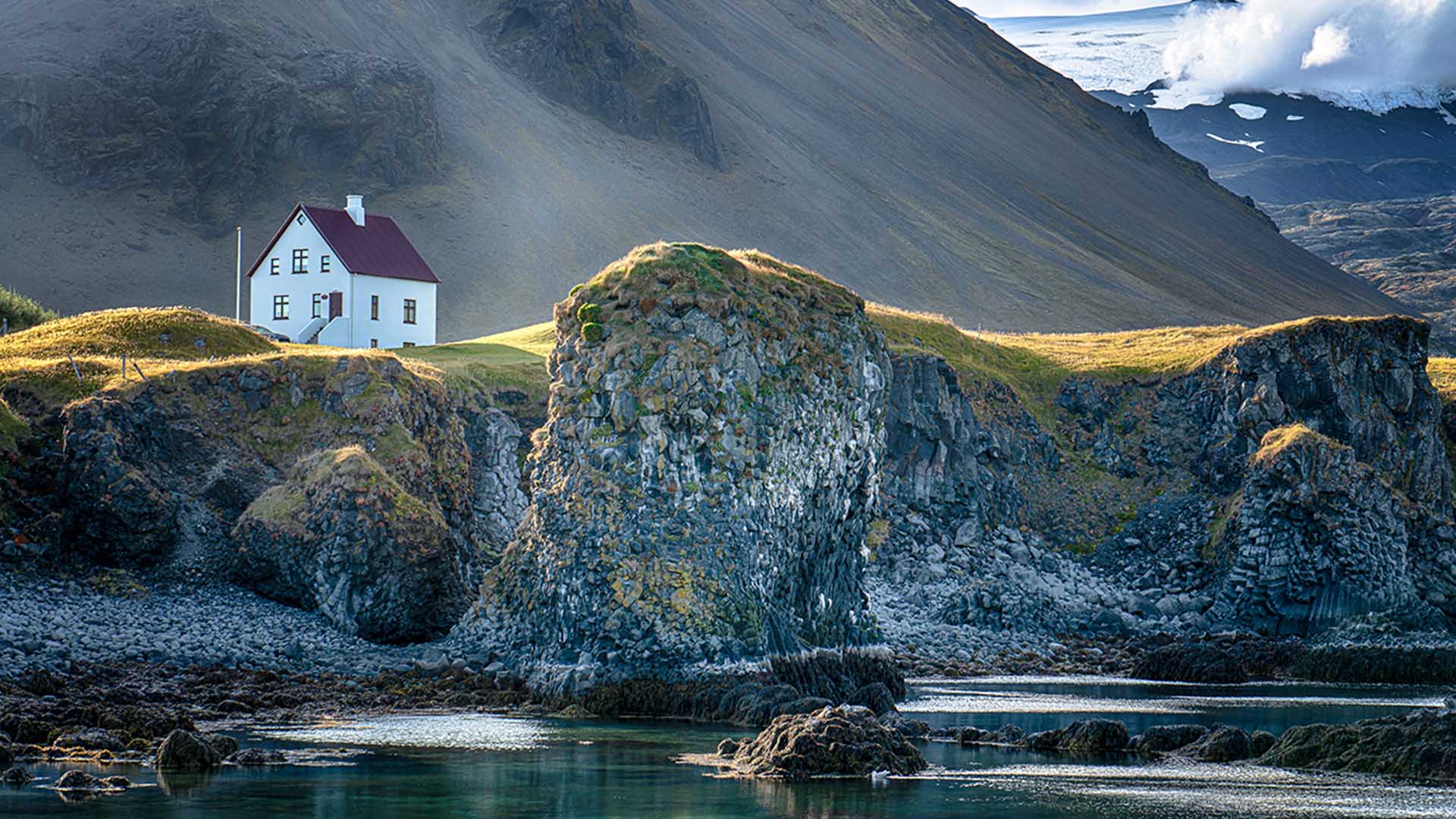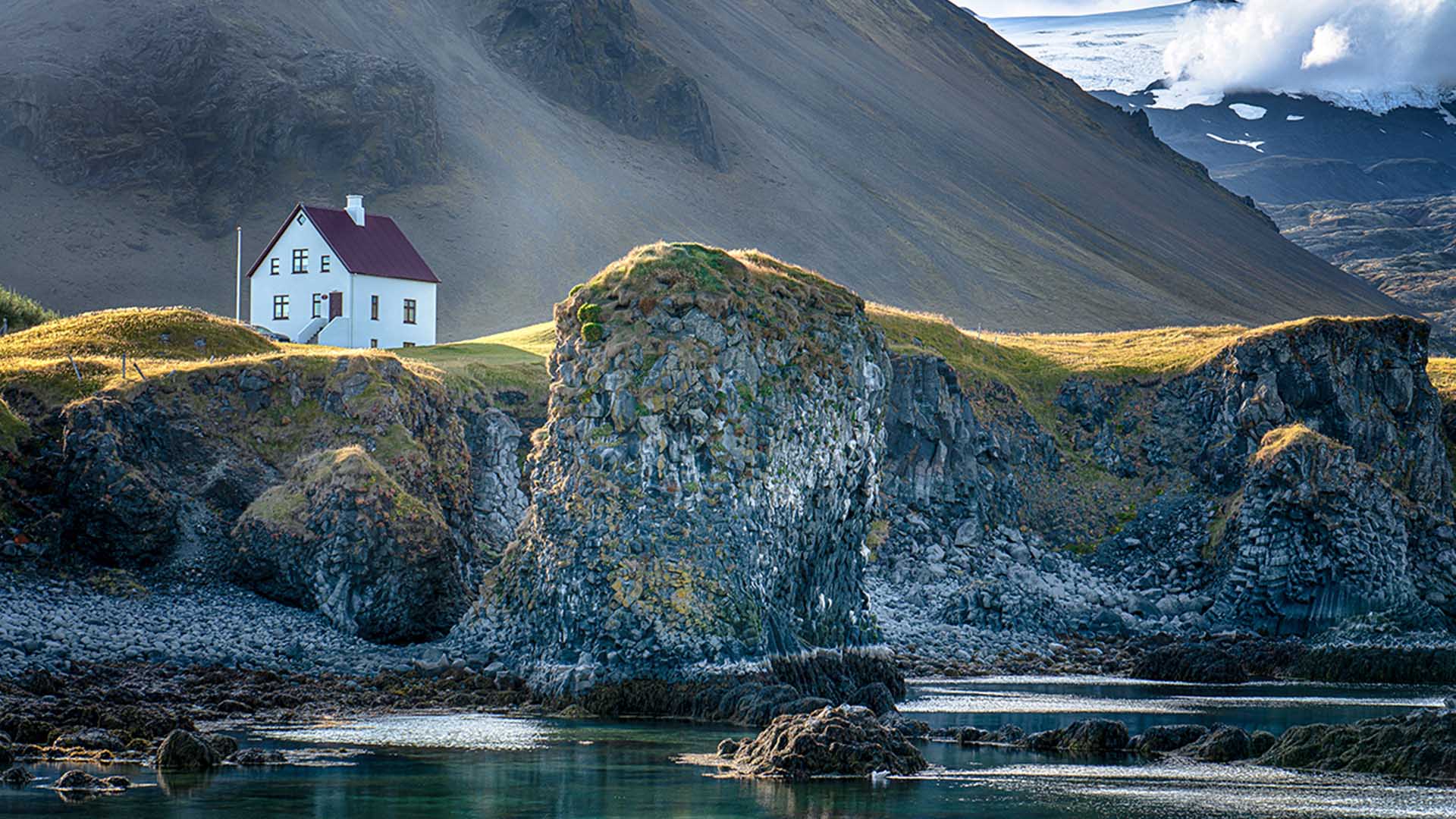 What are the Nordic countries known for?
There are so many wonderful things that characterise the Nordic destinations.
Firstly, they are all known for being some of the safest countries in the world and tend to rank among the happiest too. This is generally because the quality of life in the Nordics is really good, with a focus on work-life balance and community spirit.
The Nordic region is also famous for stunning natural scenery, such as the fjords of Norway, the enchanting forests of Lapland, and the volcanoes and glaciers of Iceland.
There are some truly incredible landscapes to discover, whether visiting in winter for outdoor activities in the snow or during the summer for longer days. Midsummer in the Nordics is a very special time indeed.
---
---
Which Nordic country has the best weather?
In general, Northern Europe has a cool, temperate climate, but of course the further north you go the colder it becomes. Lapland, Svalbard and Greenland never really get "warm", but the more southerly destinations like Stockholm and Denmark can enjoy really lovely sunny days.
Across all Nordic countries, the weather is milder between May and September. These are also the months with the longest daylight hours – the summer solstice (or midnight sun) takes place on or around 21 June.
Nonetheless, the Nordics are attractive places to visit all year round for so many other reasons. And as the saying goes: "there is no such thing as bad weather, just bad clothing!".
---
---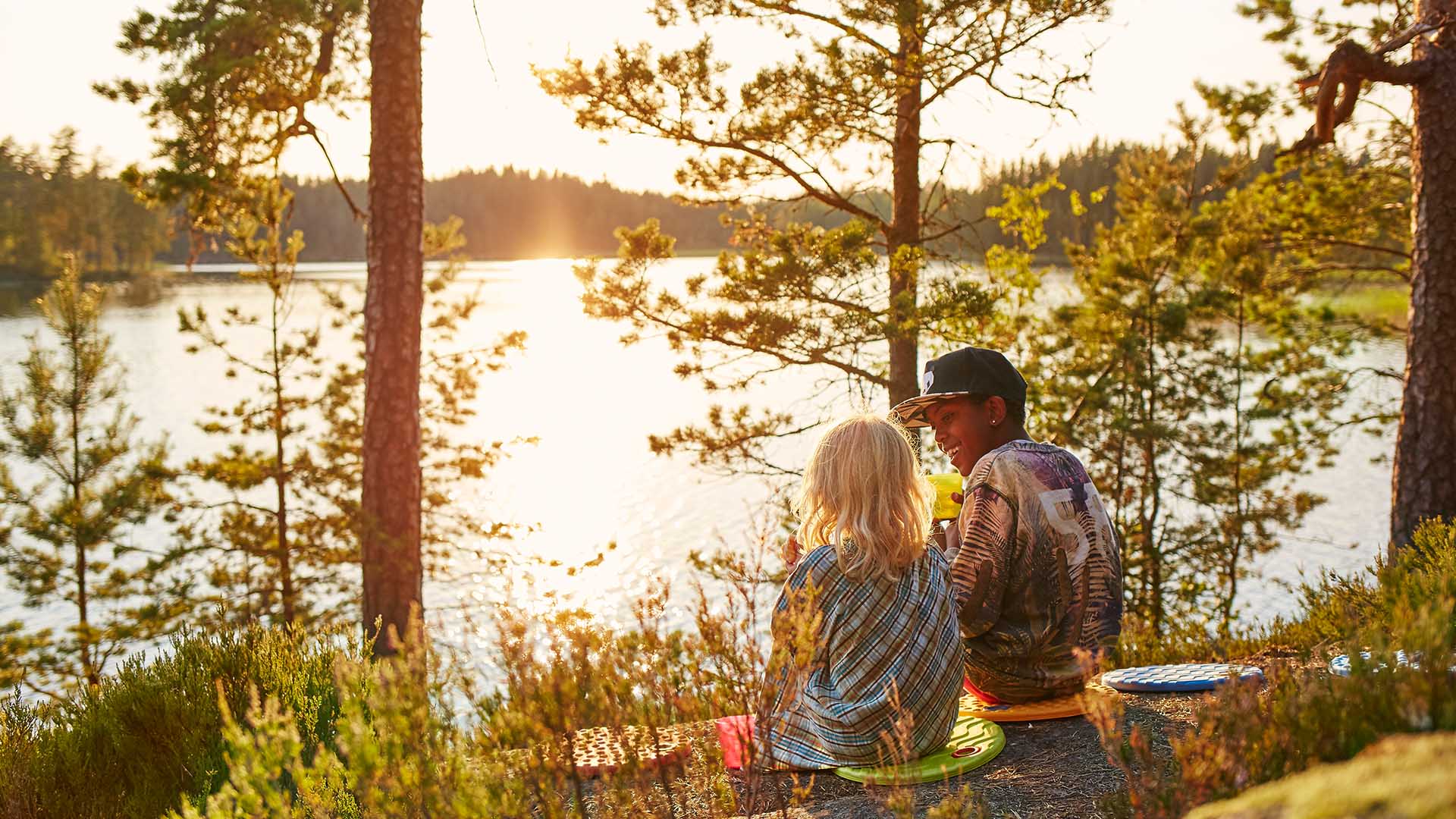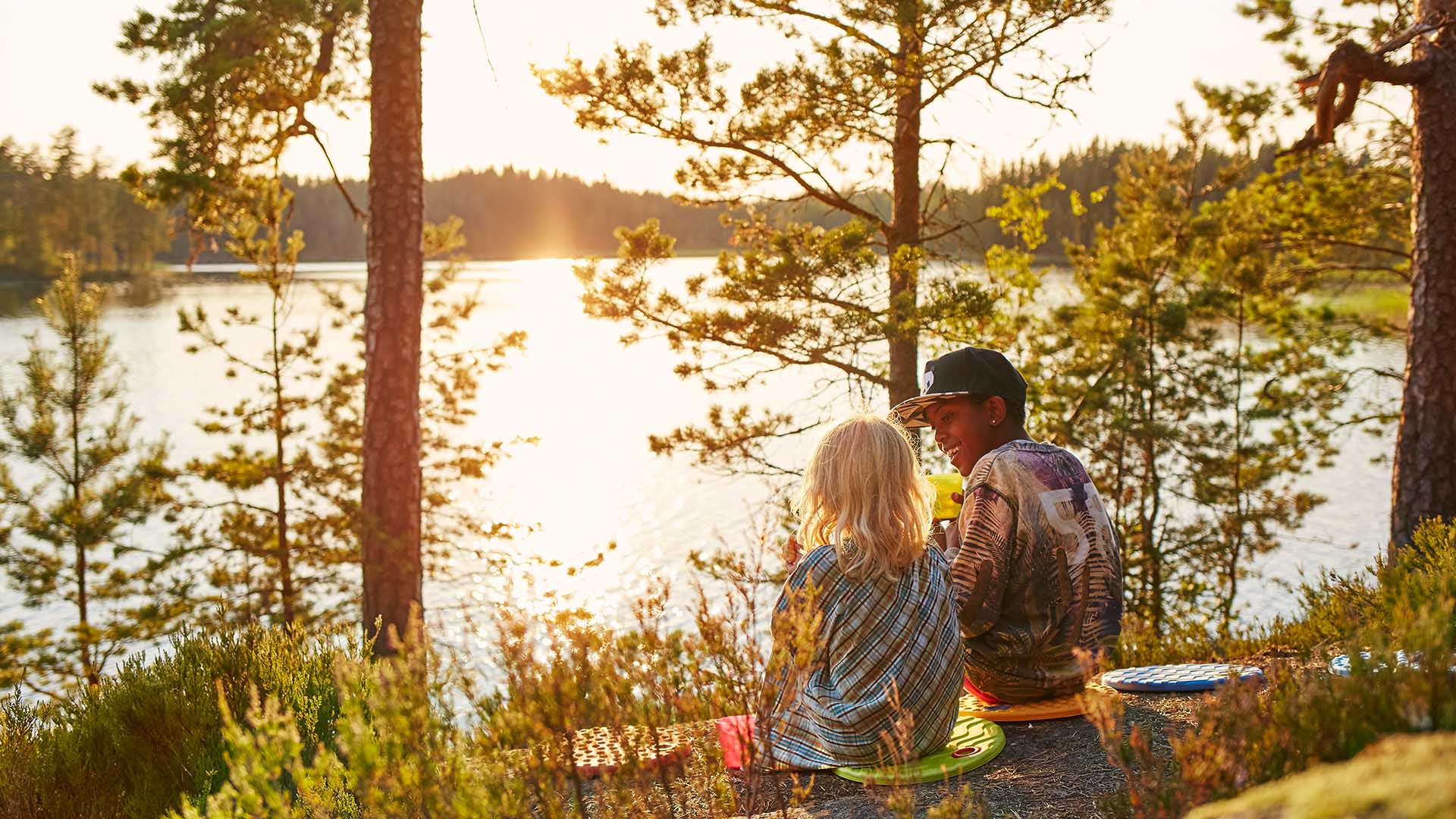 How long do you need to travel in Scandinavia?
The length of your stay in Scandinavia really depends on how much time you have to spare and how in-depth you want to explore the region. We recommend spending a minimum of 7 days on your Scandinavia tour, in order to see a range of destinations and highlights without rushing too much.
Of course, the more time you spend on your Scandinavia trip, the more places you'll be able to discover. These Scandinavia tours offer a range of durations and travel styles, with some options to visit the complete Nordic region. This includes not just Scandinavia, but Iceland and Finland too!
---
---
Discover the Nordic countries in 2023
Which of these Nordic destinations would you like to visit in 2023? Our travel experts can help you decide where to go depending on your interests. They'll plan an unforgettable Nordic getaway for you using their insider knowledge and local connections.
As part of the travel package, you'll always have accommodation, daily breakfast and local transport arrangements included. What's more, during your trip you get access to our 24/7 helpline. This means we are only ever a call away, at any time of day.
It's good to know that you can Book With Confidence when you choose Nordic Visitor. You can plan your trip risk-free with our cancellation insurance. This gives you the flexibility to cancel or rearrange your dates if you need to. Please see our terms and conditions for more details.
Get in touch with us to start planning your Nordic adventure, or to find out more about 2023 tours from our regional travel experts.