Iceland road trips are rising to worldwide fame. This is thanks to the epic experiences provided by the likes of the Seljalandsfoss waterfall, the Blue Lagoon, and the Golden Circle.
If you're thinking of hitting the open road, and need a little direction on which route to take and why, then our guide on the best Iceland road trips will help set you straight. To get the best ideas we spoke to Hafdis, one of our local travel experts, who has been taking and testing driving tours for more than 8 years.
---
The best routes:
---
So, whether you want to go on a zippy 5-day express tour, an action-packed 7-day sightseeing journey, or a leisurely adventure over a 14-day itinerary, there are plenty of driving tours in Iceland. This means there's something to cater for all your road trip desires.
Get ready to rev your engines, adjust your seats, and assemble your favourite road trip snacks. Here are the 5 best road trip routes in Iceland.
---
---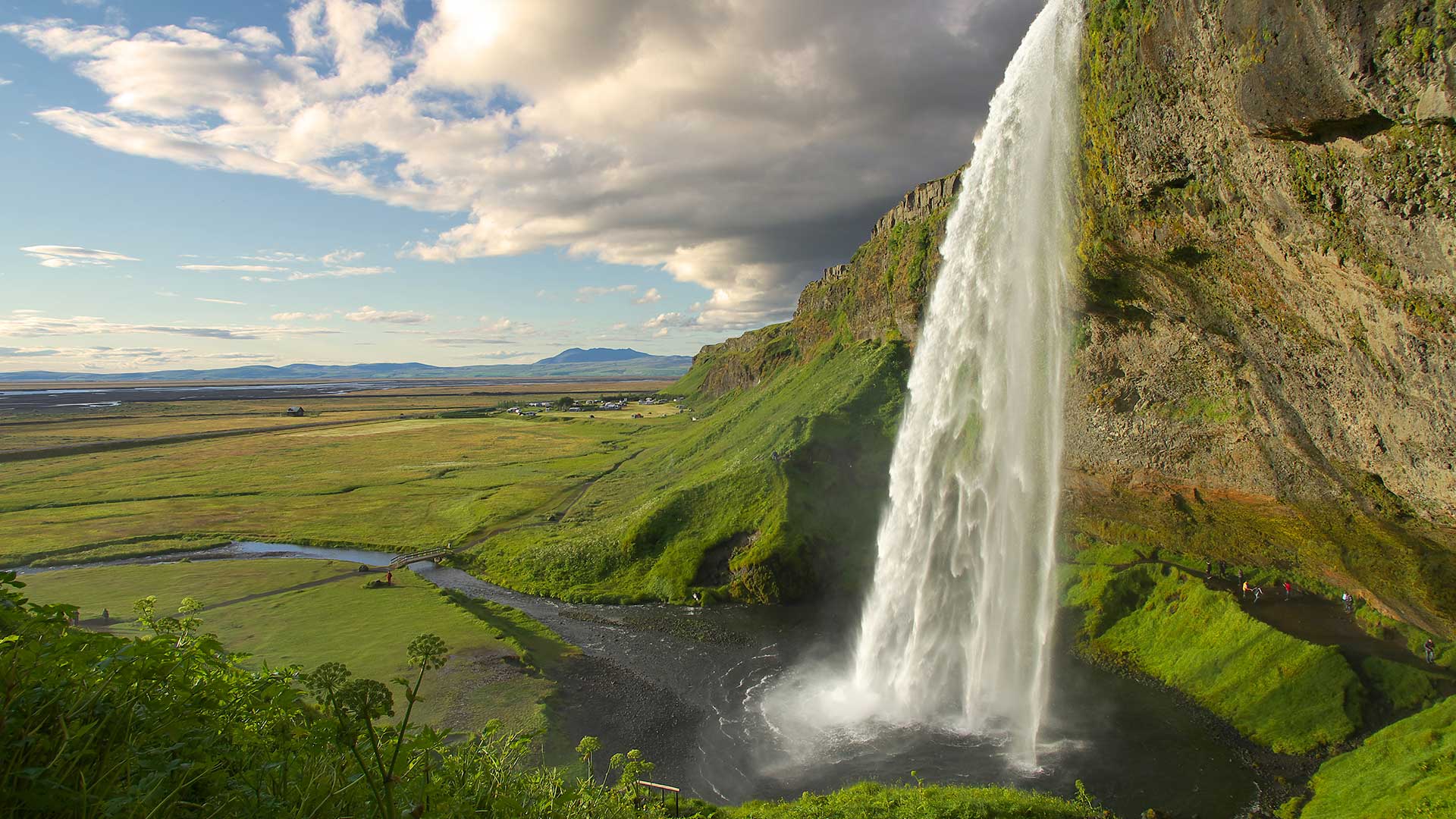 Best Iceland road trip for: a quick visit, iconic sightseeing.
Travelling along the marvellous southern coast of Iceland is ideal for a 5-day self driving jaunt. This route encompasses many of the nation's most famous sights, but doesn't require you to spend huge stretches of your day in the car.
In this part of the country, you have a lot of wonders close to hand. Kick off in Reykjavik and get to grips with Icelandic culture, and then head out along Route 1 to the magical Seljalandsfoss waterfall, the Glacier Lagoon, and the Golden Circle.
What's the drive like?
The total distance for a trip along the southern coast will come to about 900 km / 560 mi. So you can portion 2-3 hours of driving stints each day, leaving plenty of time for hikes, tours and those all-important photos.
What itinerary is best for a 5-day road trip in Iceland?
Day 1 – Spend your first day in Reykjavik, Iceland's capital and the nation's centre for arts, culture, shopping, and dining. Learn about the country's Viking past in its museums, shop for unique souvenirs, and try the excellent cuisine.
Day 2 – Drive southeasterly along the spectacular southern coastline, where you will reach waterfall country. See rainbows dance in the mist of the Seljalandsfoss waterfall, the famous falls you can walk behind. Then walk to the 'hidden falls' of Gljúfrabúi. Lastly, admire the 60m drop of the Skógafoss waterfall, just 30 minutes away.
Day 3 – Drive to Vatnajökull National Park, to a little spot called Skaftafell. This is the formidable home of the Jökulsárlón glacier lagoon and is prime iceberg-spotting territory. Nearby, you'll find the otherworldly Diamond Beach, whose black sands are studded with sparkling ice fragments.
"We also recommend Fjallsárlón. It's just a short distance off Route 1, near the bigger Jökulsárlón iceberg lagoon, and it is breathtaking. Almost like being in Greenland!" - Hafdís
Day 4 – Today, head for the Golden Circle route, which serves up a thermal landscape of world-famous geysers and the stunning Gullfoss waterfall. It also features the UNESCO-listed Þingvellir National Park – considered the birthplace of Icelandic democracy. You could even squeeze in a bonus attraction or two, such as the huge crater, Kerið.
Day 5 – Before catching your flight, why not wind down in the Blue Lagoon, just off the route from Reykjavik to Keflavik Airport? This geothermal spa is one of Iceland's must-see attractions, and offers dining and spa treatment experiences to boot.
---
---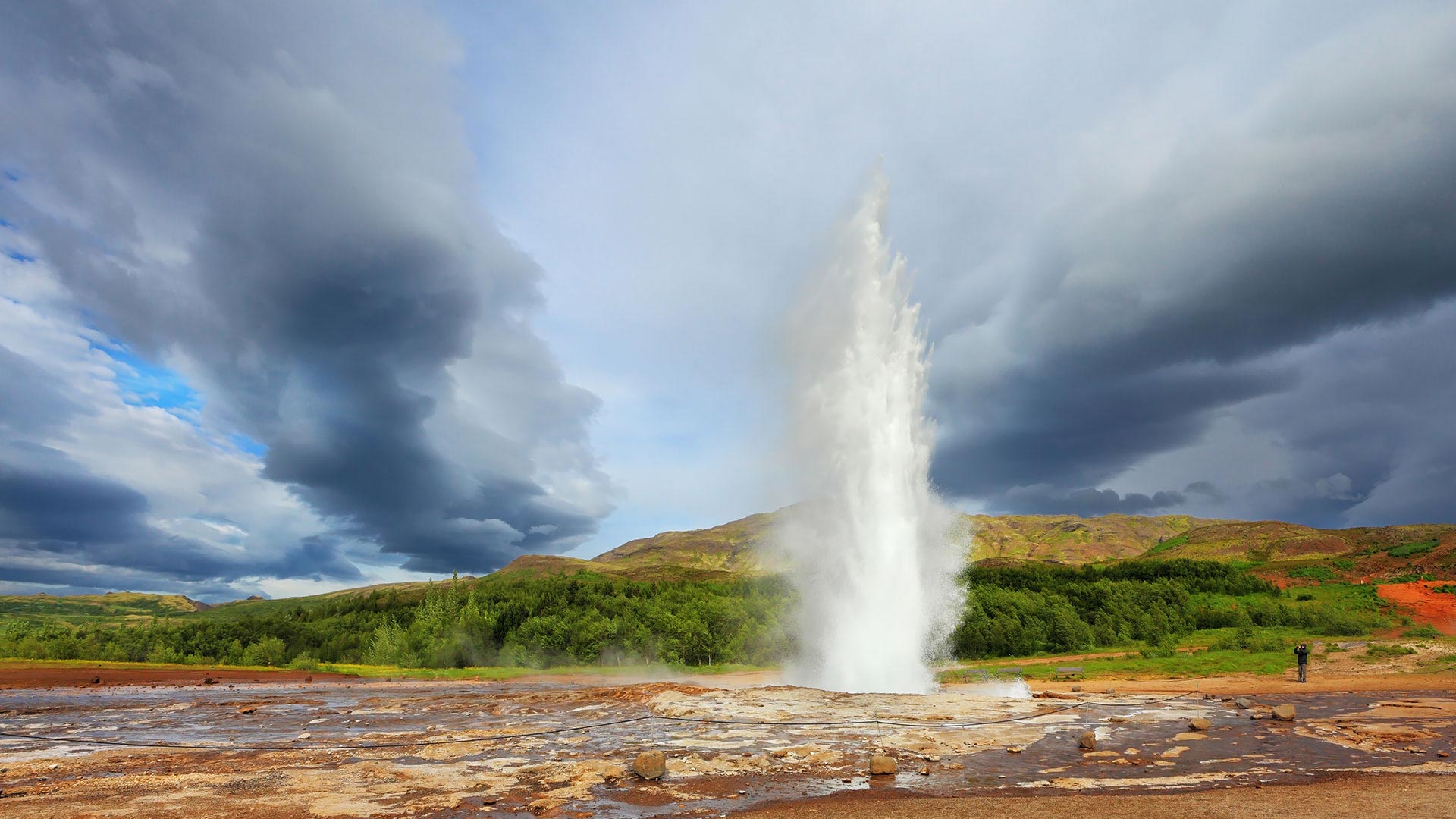 Best Iceland road trip for: seeing lots in a week.
Got a few more days to play with? Travelling along the Ring Road is totally possible for a 7-day driving itinerary, and even though this is an express version, it still includes Iceland's top attractions.
The Ring Road is so-called because it loops around the country's central Highlands. Following this route, your itinerary can takes you past some of Iceland's best features. Think the geo-thermal treasures of the Golden Circle and the waterfalls of the southern coast. To the east, glaciers and icebergs. And in the north, lakes, towns, and hot springs.
What's the drive like?
Total driving distance for this trip is around 1500km / 930mi. You'll be covering a fair amount of ground each day, so you can expect to drive around 4 or 5 hours daily. Höfn to Mývatn is the longest stretch at 5.5 hours.
What itinerary is best for a 7-day road trip in Iceland?
Day 1 – All roads lead to Reykjavik, or rather all roads leading out start in Reykjavik. Explore this vibrant and fun city, and if you have time, make sure you visit the Settlement Exhibition Museum, and learn about its early history.
Day 2 – Head inland towards the Golden Circle, where you'll be treated to ancient craters, active geysers, tiered waterfalls, and the culturally significant Þingvellir National Park.
Day 3 – In the morning, head south along the coast, where you'll find the beached remains of icebergs lolling on the black shores of Diamond Beach, and the remarkable sea stacks of Reynisfjara.
Day 4 – Following the coast will bring you up to its eastern side, which is carved into narrow fjords and decorated with pretty fishing villages. The volcanic landscape is especially visible here, with the red-earthed Námaskarð boasting rainbow sands and geothermal mud pools.
"I LOVE Námaskarð in the Mývatn area of North Iceland... the colors are just beautiful." - Hafdís
Day 5 – In the morning, go to Lake Mývatn, a vast wetland, home to multiple bird species, and then discover Akureyri – Iceland's 'northern capital'.
Day 6 – Heading back towards Reykjavik will afford you the chance to see the tropical-looking Hraunfossar and Barnafoss waterfalls, known as lava falls because the water comes from subterranean springs.
Day 7 – In Reykjavik, there's still time to try something a little different, and tour the lava fields, tubes and hot springs of the Reykjanes Peninsula. Or you could take a long soak in the celebrated Blue Lagoon as a stop on the way to the airport.
---
---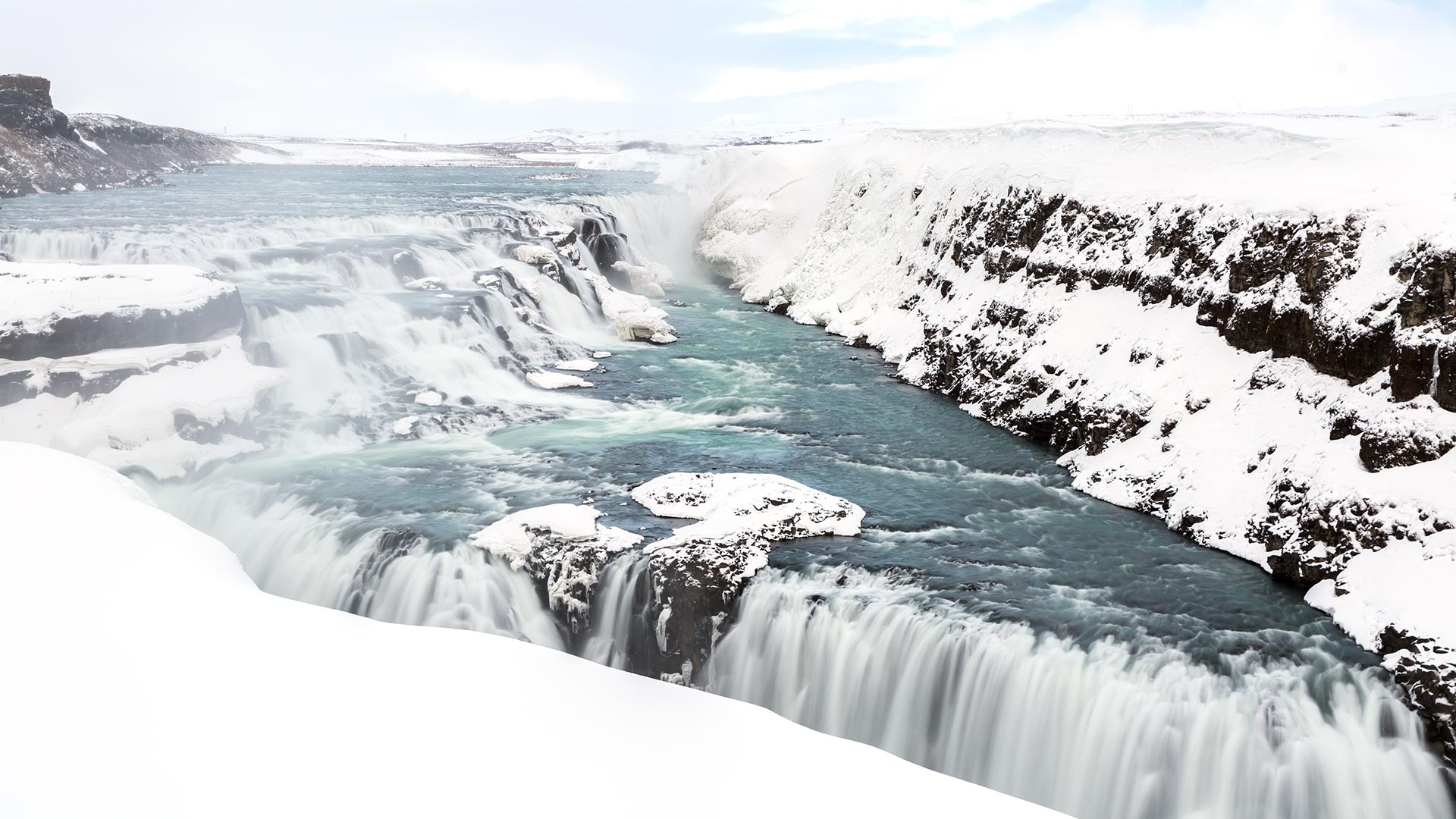 Best road trip for: chasing the northern lights, seeing Iceland in winter.
If you're planning to sample Iceland's sights and activities over the winter, a 10-day self-drive tour following the Ring Road is the best way to experience them. A good 10 days allows you to clip at a decent pace, but still gives you plenty of time to wait for the northern lights skim the winter sky.
"Our team loves this route. You can see the waterfalls in their winter costume! It's good for people who want to travel to Iceland in winter and get away from the light pollution to see the northern lights." - Hafdís
Beyond the legendary charms of the Aurora Borealis, this season is ideal for exploring the ice caves of Vatnajökull, watching enormous icebergs float by in Jökulsárlón, and dog sledding along the banks of Lake Mývatn.
What's the drive like?
Winter driving in Iceland is recommended only for confident and experienced drivers.
During the middle of winter, daylight lasts for about 3-4 hours. The total driving distance is 1800 km / 1118 mi on this route, but it's spread out over 10 days to ensure that your driving stints are around 3.5 hours, and a safe pace for the wintry conditions. For more information about winter driving in Iceland, you can read our helpful guide.
What itinerary is best for a 10-day winter road trip in Iceland?
Day 1 – Once you arrive at Keflavik Airport, it's an easy trip to Iceland's capital, Reykjavik. Check out its bars, restaurants, shops, galleries and museums, and most importantly: its proximity to the Blue Lagoon.
Day 2 – Turn inland to loop the Golden Circle. First, see UNESCO-listed Þingvellir National Park, then the geothermal Haukadalur, and end the day with your first waterfall sighting, Gullfoss.
Day 3 – Drive back to the coast, along its southern belly, and feel the mists of Seljalandsfoss and Skógafoss waterfalls, before seeing the Reynisdrangar rock formations near the village of Vík. Here, you can also set off for an ice cave adventure if you're feeling game.
Day 4 – Wrap up warm and explore the floating icebergs and surreal glassy landscape of Jökulsárlón, or marvel at the glittering icy fragments that wash up on Diamond Beach. Then dine in Höfn – literally known as the "Lobster Capital of Iceland".
Day 5 – On the fifth day of this route, you'll be treated to Iceland's fjords. The soaring mountains of this region cradle small fishing villages that work the mirrored inlets. This side of the country is especially good for Aurora Borealis viewing.
Day 6 – Not everything on a winter tour has to be chilly, and nowhere is this truer than in the geothermal region of the north. See the surrounding wetlands and birdlife that congregate around Lake Mývatn, and the blackened slopes of the Krafla volcano.
Day 7 – Stay in Mývatn and take part in snow-mobiling and dog-sledding. Then head to Akureyri and horseride in nearby Skagafjörður, or detour to the mountainous and magnificent Tröllaskagi Peninsula.
Day 8 – On the west coast, you must drive to the Borgarfjörður region, where the unusual Hraunfossar and Barnafoss waterfalls reside. There are also some quirky attractions, like a man-made ice tunnel that you can explore.
Day 9 – Reserve your second-to-last day for the Snæfellsnes peninsula – you won't be sorry. Its primary icon is the Snæfellsjökull, a stratovolcano and glacier that inspired Jules Verne's entry point in Journey to the Centre of the Earth. However, if volcanoes aren't your thing, then the hidden waterfalls, pebble beaches, and beautiful villages that cluster on this peninsula will be.
Day 10 – The holiday doesn't have to be over: visit the Perlan Museum of Icelandic Natural Wonders for a 360° of the city, stroll along the old harbour, or wend your way around the streets of this charming city's downtown.
---
---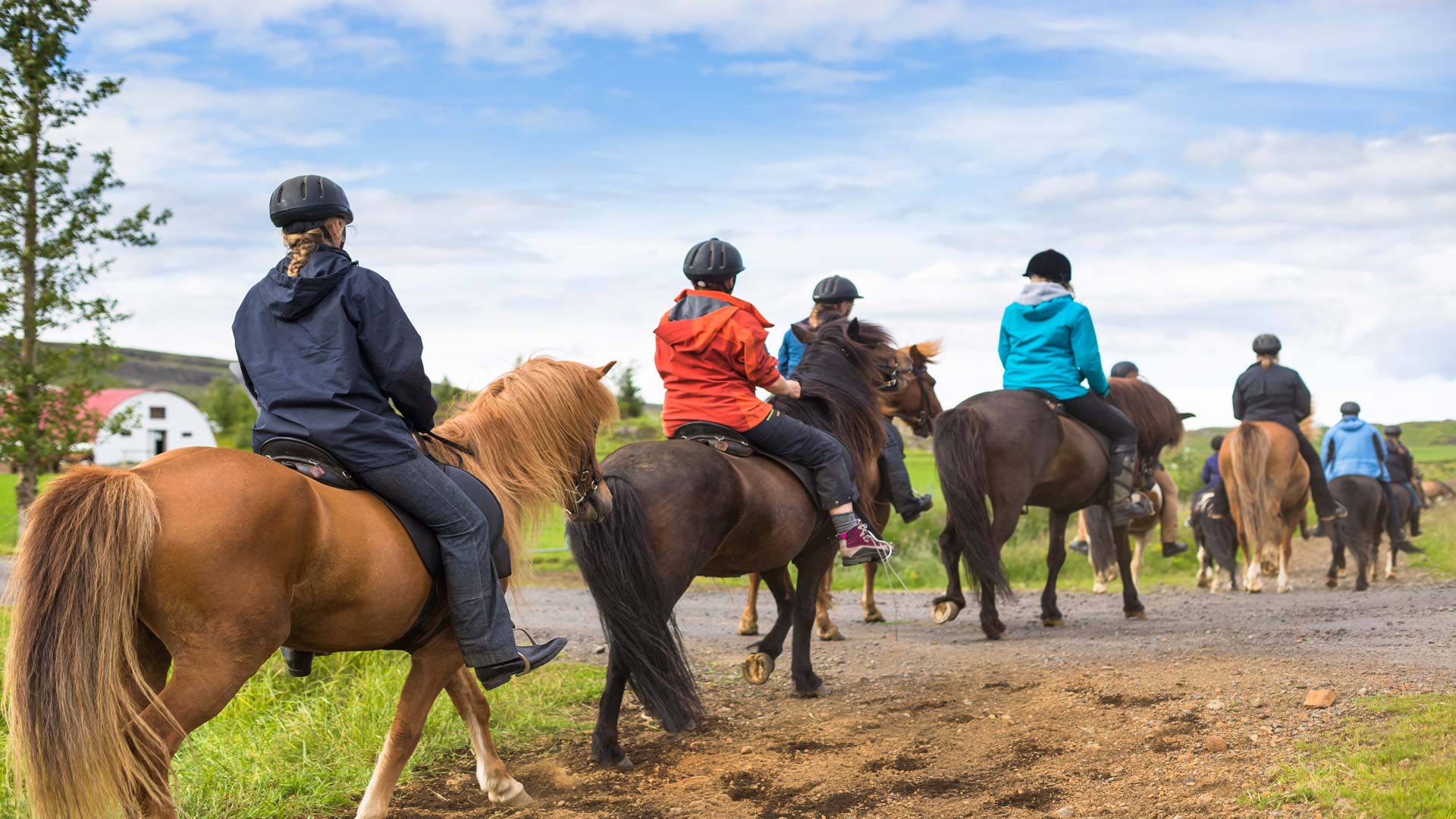 Best Iceland road trip for: families, explorers with plenty of time.
If you like to take it easy on your holiday to Iceland, or are heading out in a group, a 14-day itinerary allows you to blend adventure and leisure in equal parts. Take in all the sights of the Ring Road, including the eastern fjords, the western mountains, the northern wetlands, and the southern beaches, whilst still having time for fun and relaxation.
"This itinerary leaves you plenty of time for activities. It's also very good if you need time to catch the perfect photo, as you are able to visit Borgarfjörður eystri in the East Fjords, which is known as a birdwatching paradise!" - Hafdís
This is a great itinerary for summer trips, as it will allow you to make the most of the long days--especially handy if you're keen on day trips and leisure activities like bird watching, whale watching, hiking, and even golf. Two weeks can also buy you a little extra time to indulge in Icelandic pastimes, like a soak in a thermal spa.
What's the drive like?
The driving distance is around 2400km / 1491mi, but across the 14 days this is achievable in 2-3 hour bursts.
What itinerary is best for a 14-day leisurely road trip in Iceland?
Day 1 – Start in Reykjavik, and spend the day getting to know this lovely little capital. Investigate the Reykjavik City Museum, catch a show in the beautiful Harpa concert hall, or embark on a whale watching tour.
Day 2 – The second day of touring is ideal for the Golden Circle, home to the Haukadalur geysers, the Kerið crater, the mighty Gullfoss waterfall. Visit the Þingvellir National Park too, a national heritage site because of its historic ties to Iceland's democracy.
Day 3 – Hike in the nearby Selfoss region, or put away those boots and try snorkelling in the Silfra Fissure. If cultural treats are more your speed, then go to Stöng, a reconstructed Viking farm, with a traditional longhouse you can admire.
Day 4 – 'Don't go chasing waterfalls' so the song says, but chasing them is exactly what you're going to do on Day 4. See the picturesque Seljalandsfoss waterfall, and the impressive 60m Skógafoss waterfall, then go to the Fjaðrárgljúfur canyon, where even in summer you can try snow-mobiling on the glittering glacier.
Day 5 – No trip to Iceland would be complete without a trip to Vatnajökull National Park, or the breathtaking Jökulsárlón glacier lagoon where icebergs float by. Board a boat and sail past the creaking ice giants that gather along Iceland's shores.
Day 6 – You'll find pretty fishing villages and extraordinary fjords typify the eastern part of the country. You can also explore the Hallormsstaðarskógur forest here, an unusual site in Iceland, and a large-scale project designed to see if Iceland can be reforested.
Day 7 – One week in is pretty much the best time to discover the folklore of Iceland, and nowhere is better at teaching you this than the communities of Seyðisfjörður and Bakkagerði. In the summer these villages are also great viewing spots for the adorable puffin populations that live here.
Day 8 – North on the Ring Road brings you to Lake Mývatn, and beyond its tranquil shores and geothermal baths, you will find the bubbling activity of Iceland's volcanic landscape, such as the Dimmuborgir lava fields, the Námaskarð Pass, and Krafla volcano itself.
---
---
Day 9 – Drive to Vatnajökull National Park via the Dettifoss waterfall, and stop off in Húsavík - "the whale watching capital of Europe". A visit here might mean a close encounter with a humpback, blue, minke, or even killer whales. Check out the nifty Húsavík Whales Museum too.
Day 10 – Spend time in delightful Akureyri, then visit the curiously named Tröllaskagi (the Peninsula of Trolls), where you can explore the stunning mountains, fjords, and cliffs of this secluded part of Iceland. Make time for Skagafjörður too, where you can do a spot of horseriding on sturdy Icelandic horses.
Day 11 – In the west, you'll come across the strange Hraunfossar and Barnafoss waterfalls, whose sources come from subterranean waters. Culture vultures will enjoy the Icelandic Settlement Center, which tells the story of the nation's most famous Viking and first poet, Egill Skallagrimsson.
Day 12 – On your route back towards Reykjavik, lies the Snæfellsjökull National Park on the Snæfellsnes peninsula, home to a smorgasbord of natural wonders. Majestic mountains soften to black sand beaches, dizzying cliffs play host to sparkling waterfalls, whilst green valleys contrast the blackened lava fields.
Day 13 – Back in Reykjavik, you have a chance to see the things you might've missed first time round, one of which includes a day trip to the jaw-dropping Bruarfoss waterfall. Or stick closer to home and soak your tired muscles in the iconic Blue Lagoon.
Day 14 – Firstly, sleep in! You've deserved it. Secondly, seek out a hearty breakfast, and then take a stroll of this pretty city before you depart.
---
---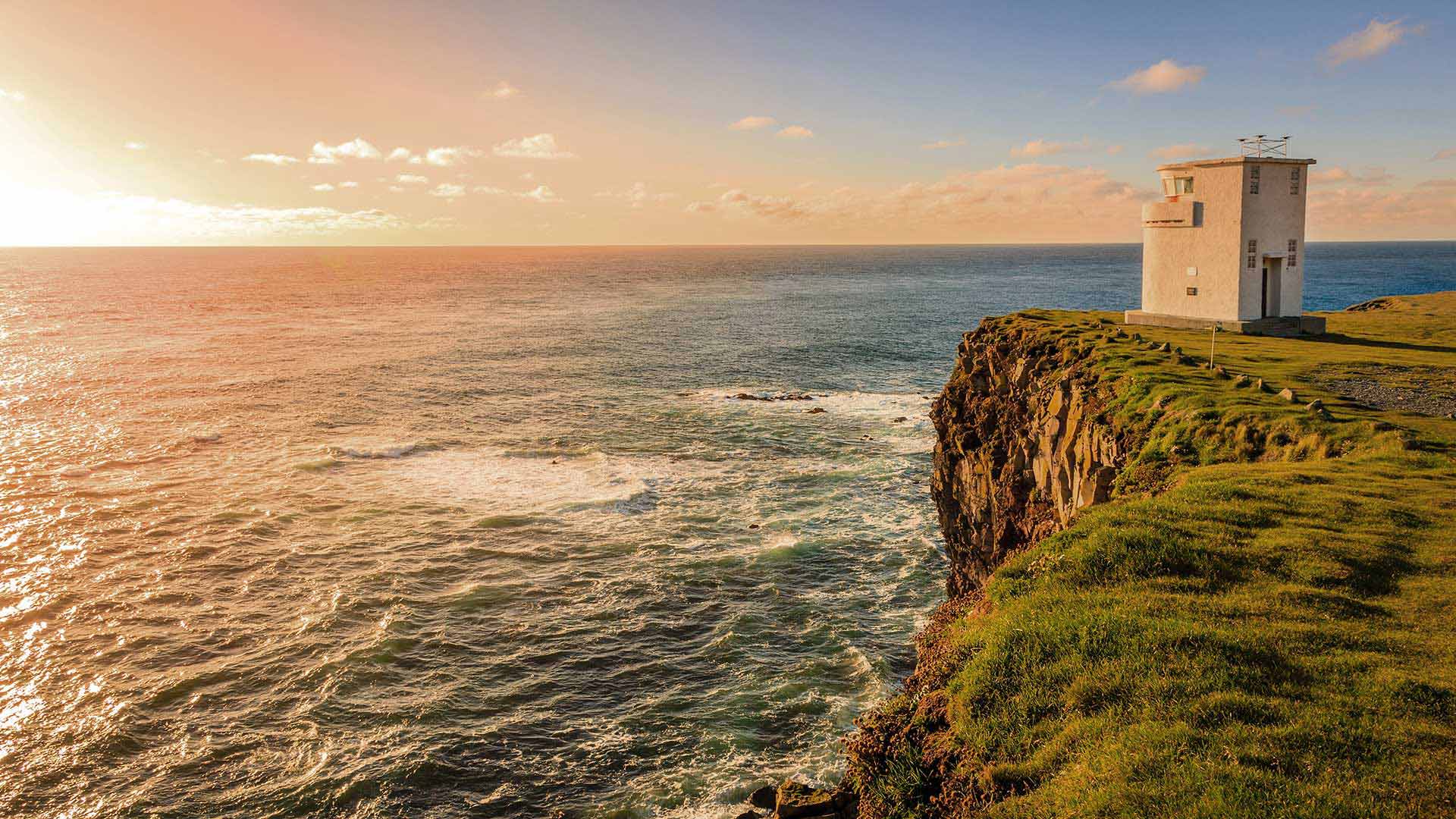 Best Iceland Road Trip for: photographers, nature lovers, off-the-beaten-path adventurers.
If you're the type of traveller that wants to do it all and see it all, and come away having experienced the essence of a place, then this road trip is for you. Taking place over 14 days, but winding its way past some hidden gems, this type of itinerary really showcases the best of Iceland.
"The mighty Westfjords is a whole lot different to landscapes in other parts of Iceland and is also known for being less visited by tourists." - Hafdís
This self-drive tour covers some familiar sounding areas of the Ring Road, but is particularly ideal for photographers and those who like to go down the road less travelled. The route takes you to the stunning and less-travelled Westfjords, giving this journey a bit of an adventurous edge, as you get to see part of the country that many people don't.
What's the drive like?
The driving distance is about 2400 km / 1500 mi, with a few bitesized journeys of 150 km / 93 mi. If you decide to go to the remote locations on this route, you may come across some highland and rural roads. For more information, read our general driving guide .
What itinerary is best for a 14-day comprehensive road trip in Iceland?
Day 1 – A start in the capital city of Reykjavik is an excellent way to kick off a tour to the most remote regions of Iceland. It'll give you a chance to visit the museums, such as the Reykjavik City Museum and check out the nightlife.
Day 2 – Explore the iconic Golden Circle. Drive to Þingvellir National Park, a cultural landmark because of its significance to modern democracy in Iceland, but also the meeting place of two tectonic plates. See the geysers, Geysir and Strokkur, and Gullfoss waterfall too.
Day 3 – Make time for the gorgeous Seljalandsfoss waterfall, and its mighty-high counterpart, the Skógafoss. Nearby, next to the sea, you'll find the Dyrhólaey and Reynisdrangar rock formations, and the lovely village of Kirkjubæjarklaustur.
Day 4 – Hike, glacier walk, or ice climb in the Vatnajökull National Park, or set off on a boat to explore the icebergs that cluster in the Jökulsárlón glacier lagoon. Close by lie the ice-strewn sands of Diamond Beach – a photographer's dream.
Day 5 – The dramatic fjords of Iceland populate the eastern coast, as do quaint fishing villages. But that's not all. In Lake Lögurinn the legendary serpent Lagarfljótsormurinn still lives, whose mythical presence has evaded cameras thus far.
Day 6 – Explore the Martian landscape of the Námaskarð Pass or the lunar landscape of Dimmuborgir, calling cards of the volcanic activity that has shaped Iceland. Then enjoy the serene shores and thermal baths of Lake Mývatn.
Day 7 – Drive through Vatnajökull National Park on this day, especially through the Jökulsárgljúfur section, where you can witness the might of Dettifoss waterfall. If you love wildlife, go to Húsavík, the best place to watch whales in Europe.
Day 8 – Cruise to Akureyri, then the horse-friendly home of Skagafjörður before spending some time in the mountainous 'troll peninsula' known as Tröllaskagi.
Day 9 – Turn to the remote western fjords for an education in Icelandic legends and folklore – duck into the Icelandic Sorcery and Witchcraft Museum and the Sorcerer's Cottage in Hólmavík for your first lesson.
Day 10 – The 'Capital of the West Fjords' is known as Ísafjörður, and it's here that you'll find historic houses, the Ósvör Maritime Museum, and the photogenic backdrop of those glorious narrow fjords.
Day 11 – Strike out for Dýrafjörður, and learn about another Viking hero, Gisli Súrsson, or stick to the natural attractions of the Dynjandi waterfall, and the staggering Látrabjarg cliffs, which shelter seabirds, including puffins.
Day 12 – Explore the Snæfellsnes peninsula, a camera junkie's fantasy thanks to the glaciers, beaches and caves of Snæfellsjökull National Park.
Day 13 – On your way to Reykjavik, drive along Borgarfjörður for coastal views, and perhaps stop off at the biggest hot spring in Europe. You may want to swing by Hraunfossar and Barnafoss - twin waterfalls born from underground waters.
Day 14 – Back in Reykjavik, you're ready for home. If you organise an afternoon or evening flight, you can relax in the ethereal waters of the Blue Lagoon before you leave.
---
---
Taking to the Icelandic roads is one of the best ways to experience everything you want from your getaway. For more information, check out our Iceland driving tours.
---
View the routes again: