Eurovision has been cancelled as many other events throughout 2020. But fans need not despair! In perfect timing, the movie Eurovision Song Contest: The Story of Fire Saga is keeping us well entertained. All in a lovely wrapped present, full of funky outfits, fun songs and past contestants and winners.
Maybe it's inspiring you to take up singing? Or maybe you've seen the beautiful scenery in the film and want to visit? To help you plan an itinerary, we've compiled the splendid Eurovision film Edinburgh and Iceland filming locations.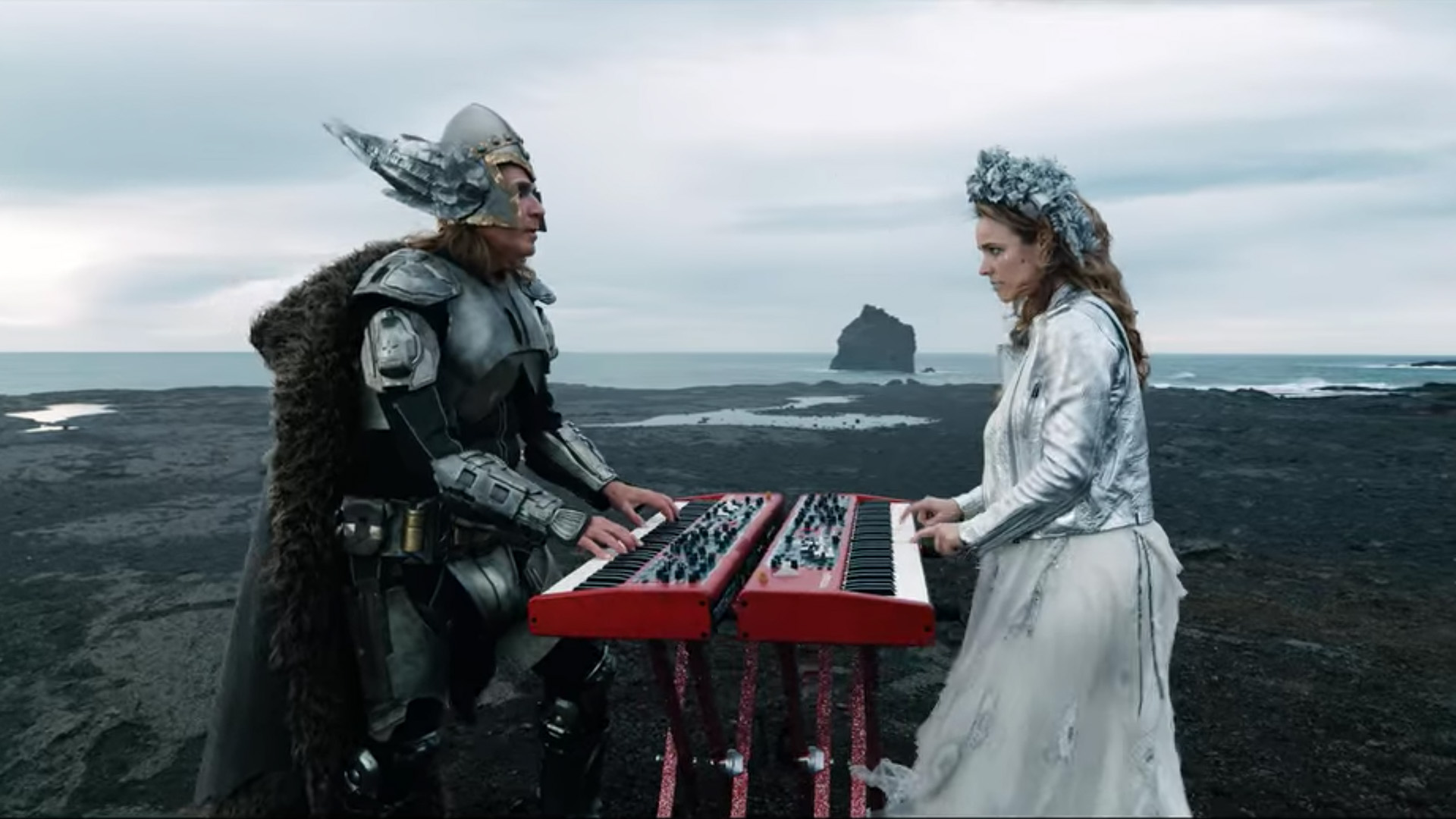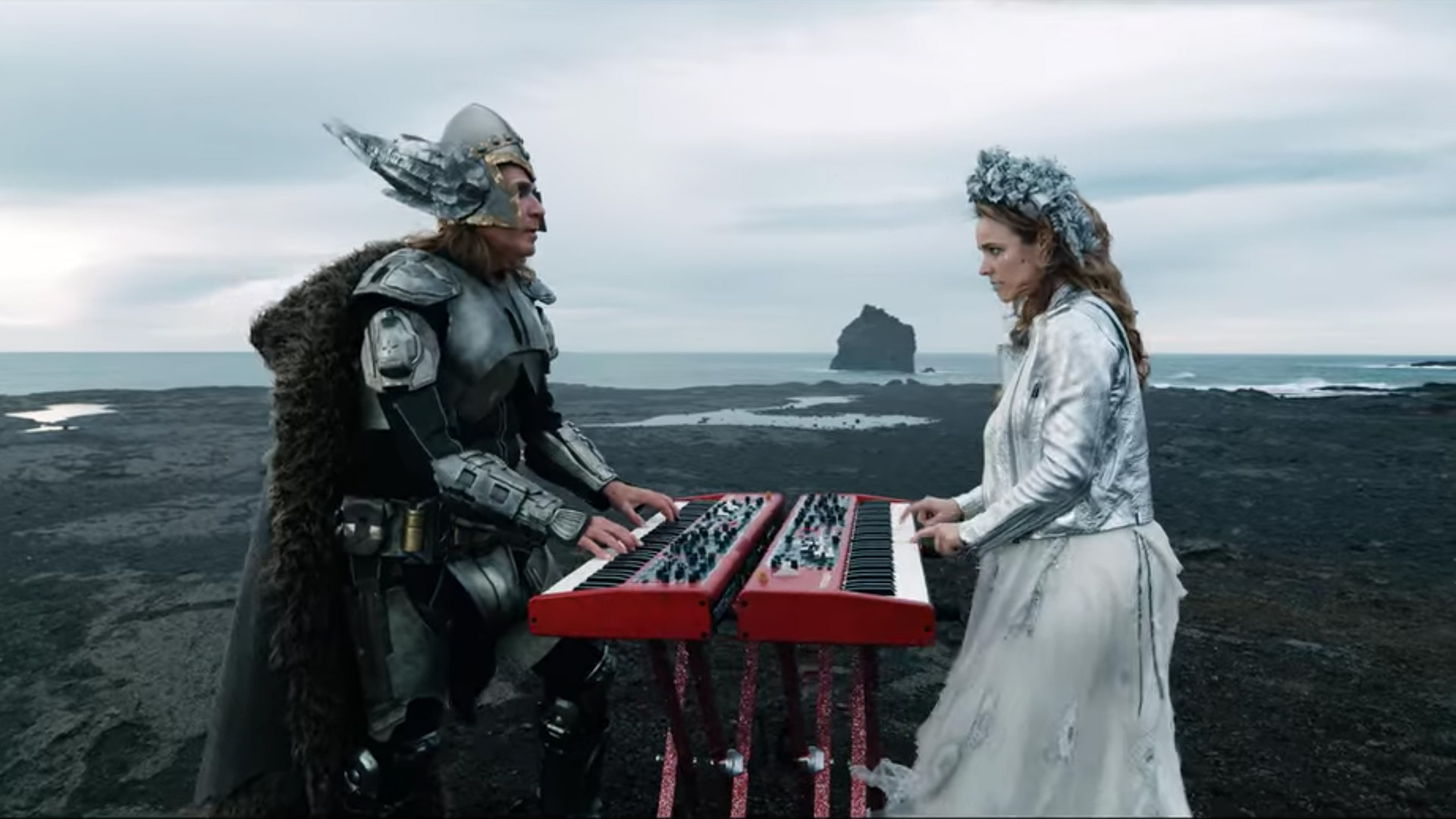 Iceland filming locations
With the main characters, Sigrit and Lars, being Icelandic, it's no wonder we get to see some amazing Icelandic scenery. They filmed here on location, so the views are really this beautiful.
Húsavík
One of the most important locations of the Eurovision movie is Húsavík. This is not only a filming location but the real life Icelandic town that the characters are from.
Húsavík is a town located in North Iceland. It is recognised as the country's whale watching capital. There is even a funny wink to this title at the beginning of the movie with two whales jumping out of the water.
You can visit Húsavík by basing yourself in the northern capital Akureyri, which is nearby. You could also pass by on your road trip around Iceland's iconic Ring Road.
---
---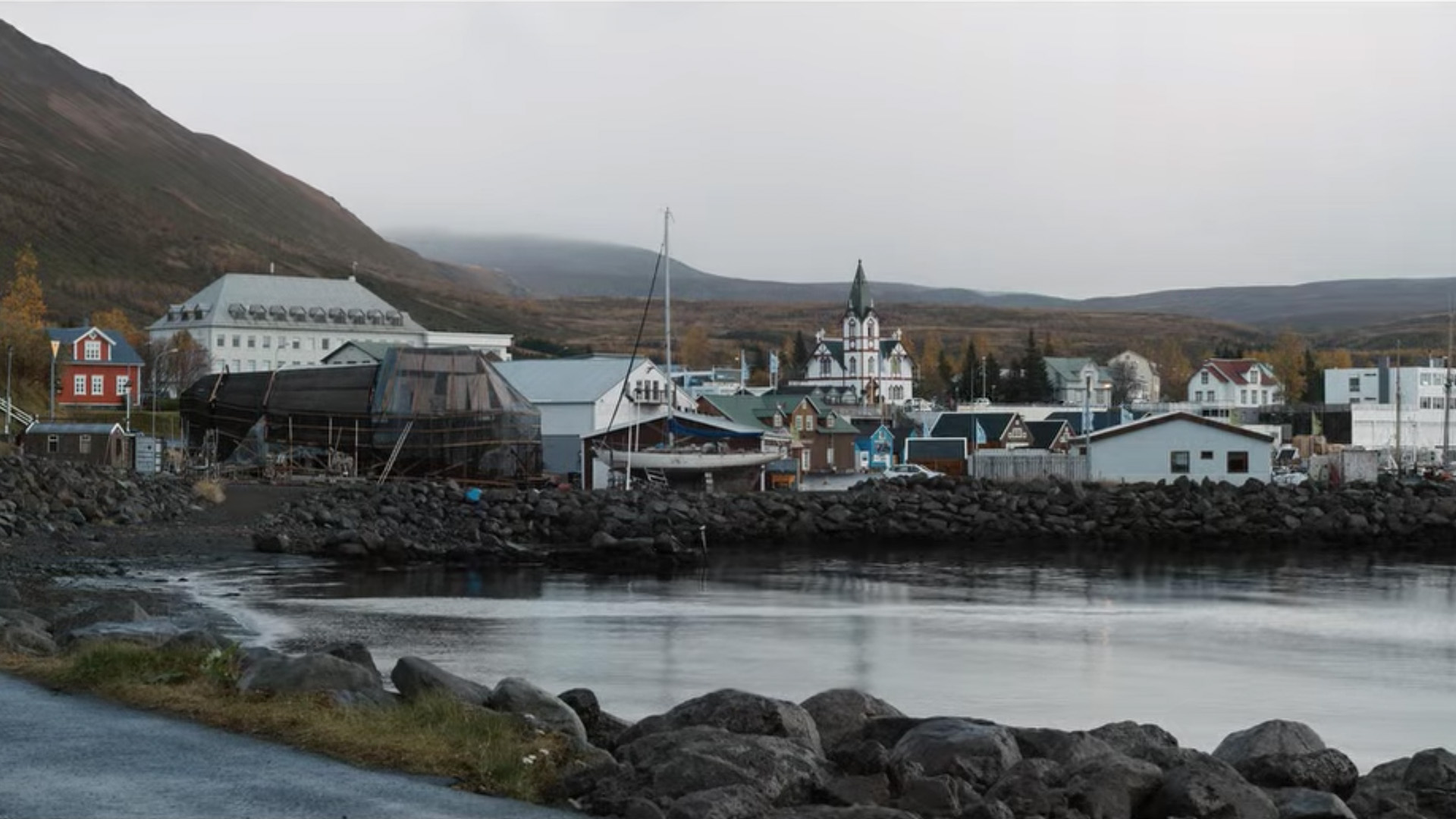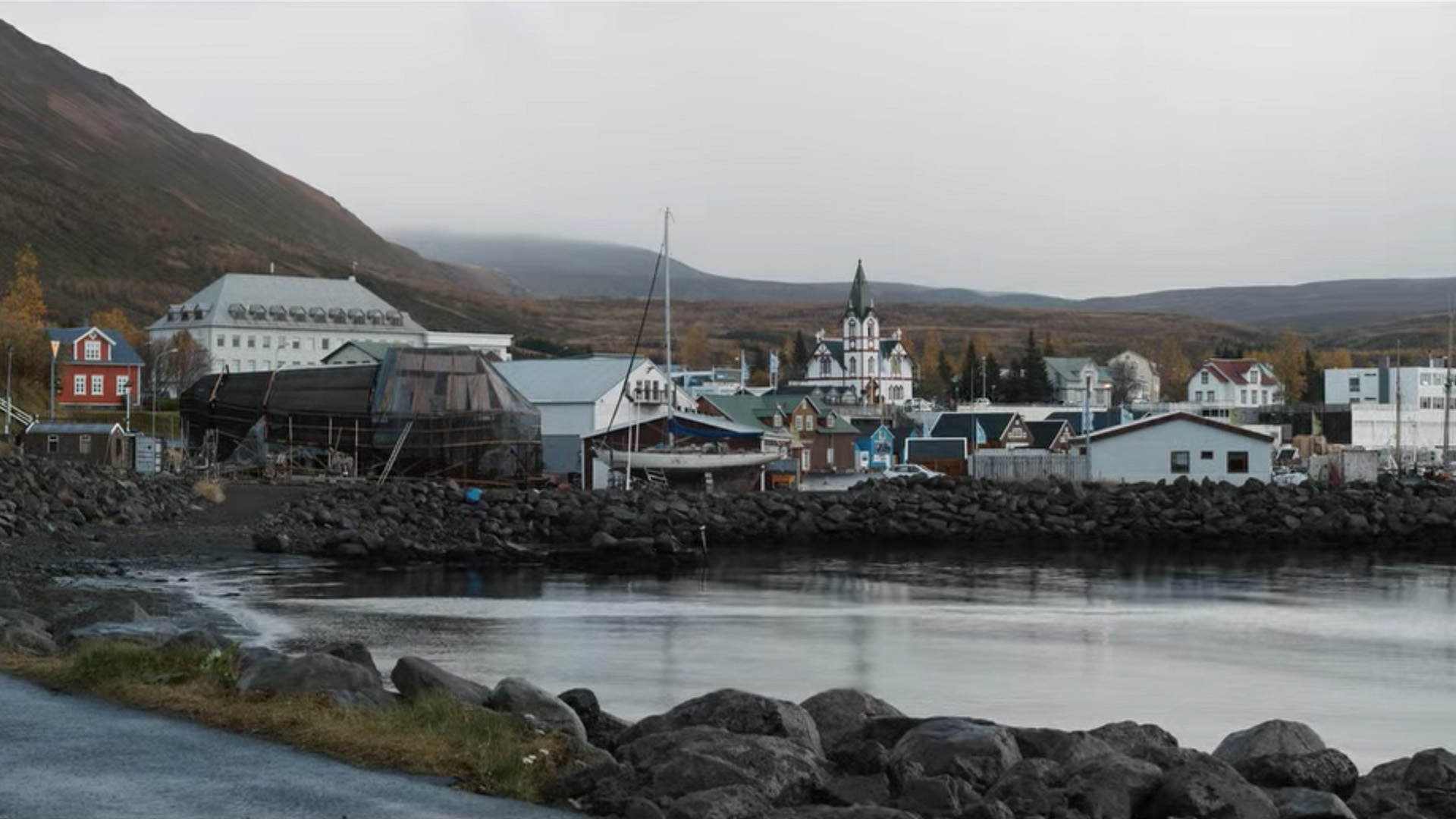 Icelandic waterfalls
At the beginning of the movie, you'll also get to admire a few of Iceland splendid waterfalls, including Skógafoss. As Sigrit and Lars bus south to Reykjavík from Húsavík, you'll also get some great shots of the Icelandic landscape. In one quick shot we even see the northern Goðafoss.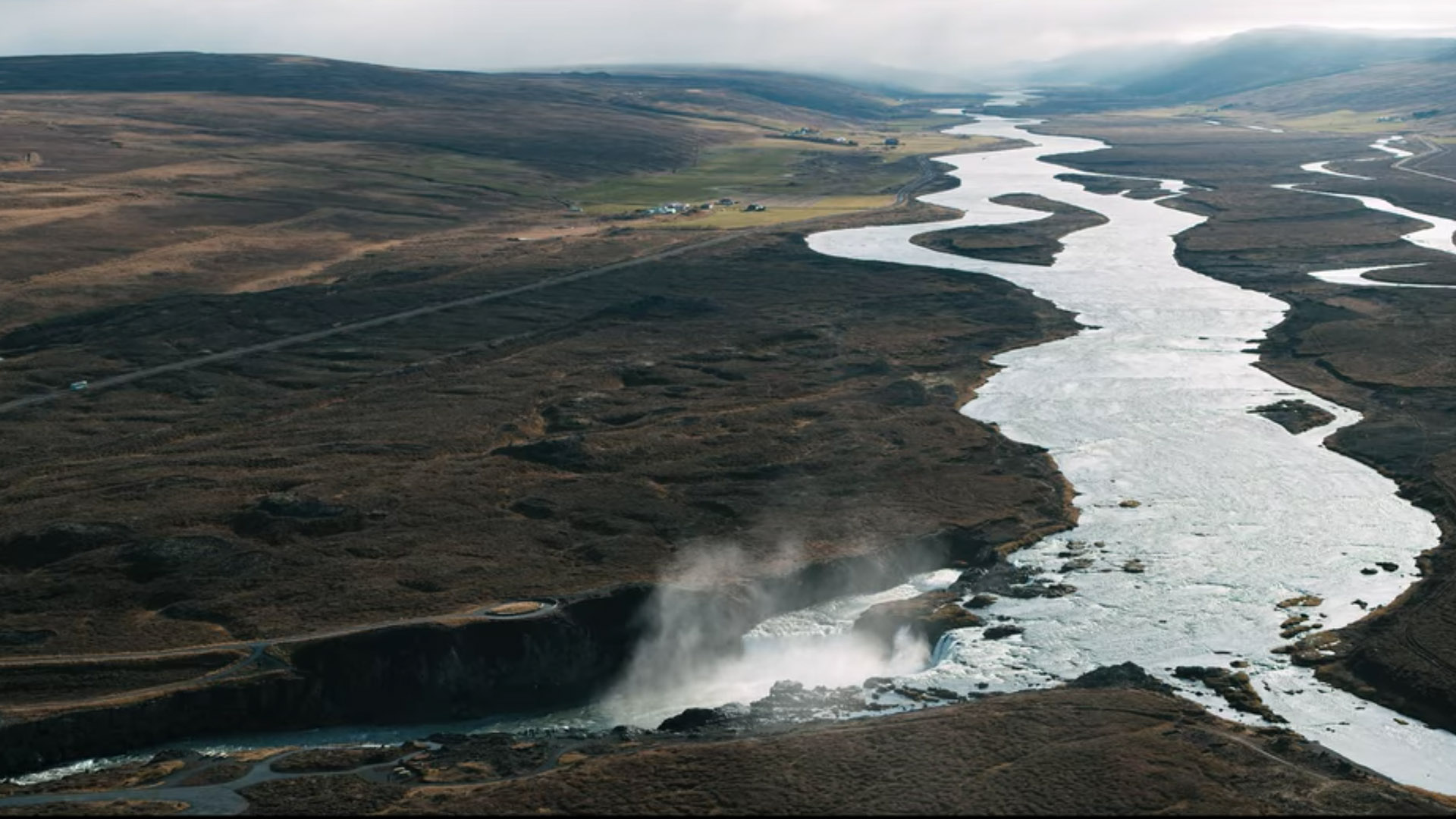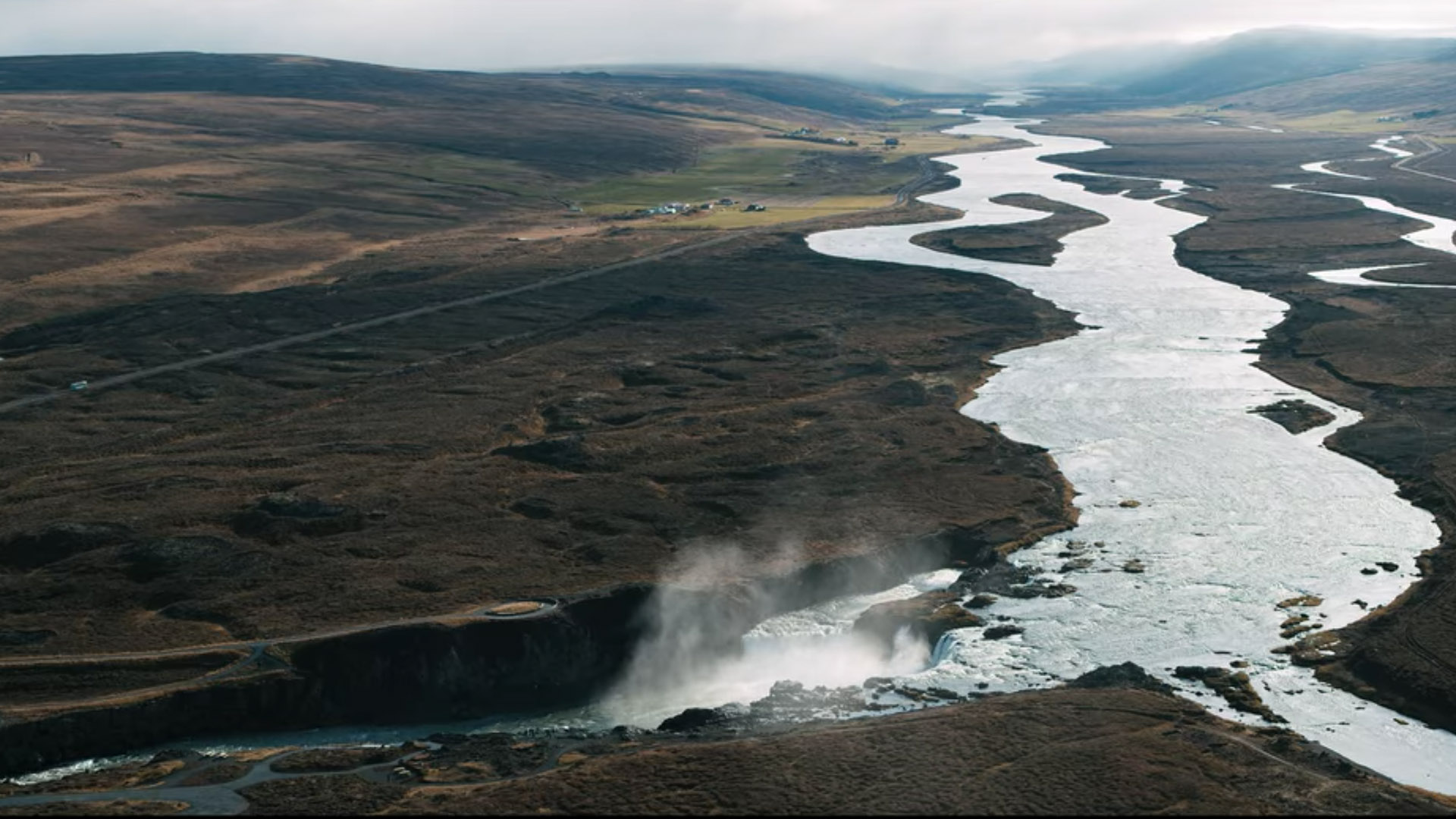 Scotland filming locations
In the film, the Eurovision song contest is hosted in none other than the Scottish capital, Edinburgh. This city combines ancient architecture, rugged hills and Georgian buildings. It is an ideal location for a European city break or to visit the Scottish Highlands.
Old Town of Edinburgh
You'll get your first glimpse of Edinburgh as Lars and Sigrit's taxi takes them to their hotel. The geography isn't exactly correct if you know the city, but it still provides some beautiful highlights.
First comes the colourful Bow street. It leads from the historic Royal Mile to the lively Grassmarket. Grassmarket is a great place to go for a drink or night out, which Sigrit and Lars end up doing. We see them relaxing (and bragging) at the White Hart Inn.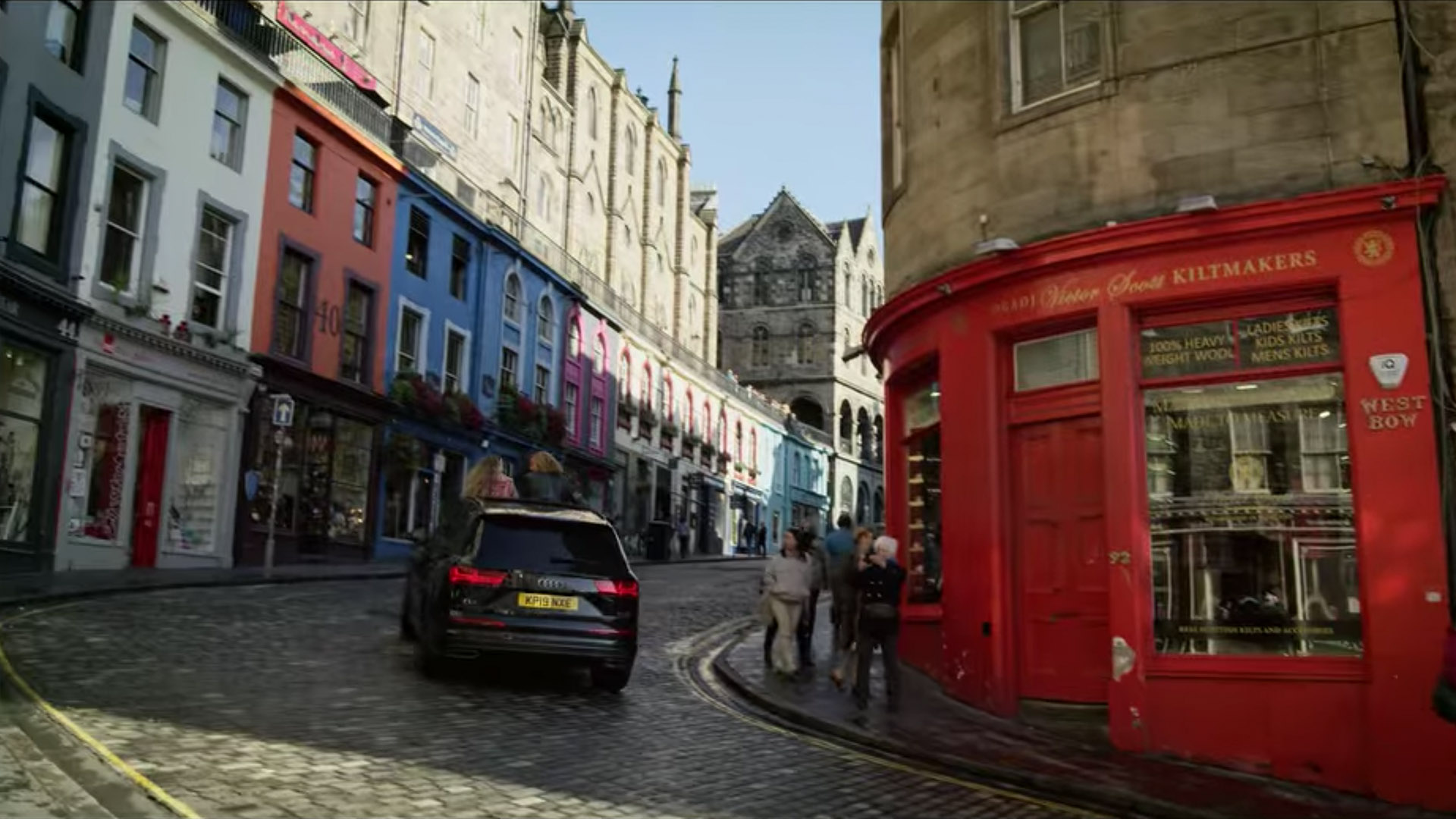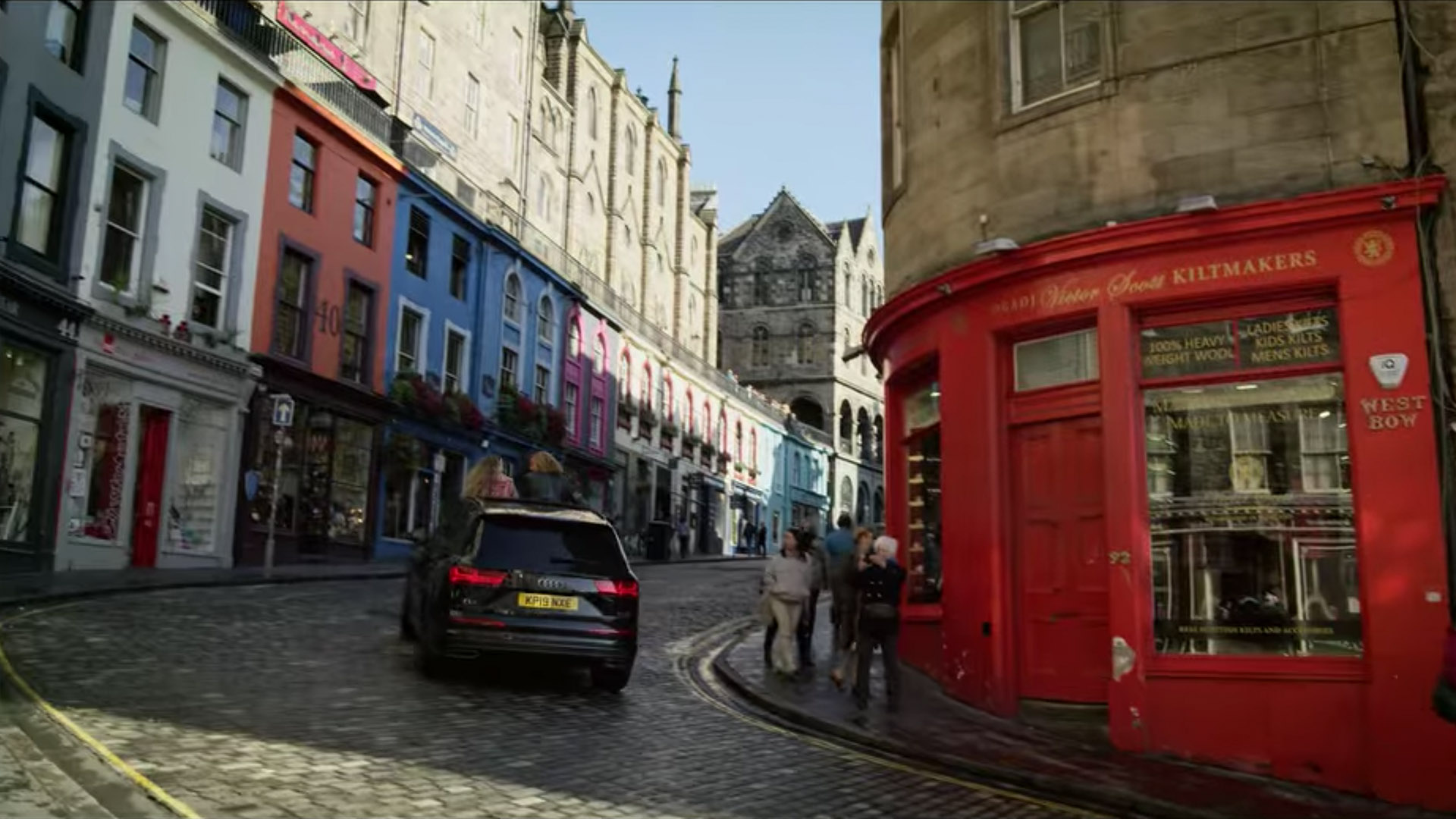 Edinburgh Castle
While they do not film at Edinburgh Castle, you'll see it a few times throughout the movie. That's because there are no real views of Edinburgh that don't include the castle. It dominates the skyline of the Scottish capital. It is the most visited castle in Scotland and offers lovely views over the city and nearby coastline.
Calton Hill and Princes Street Gardens in Edinburgh
You'll get some beautiful and inspired locations of Edinburgh if you follow Lars and Sigrit as they Segway through town. First in Princes Street Gardens and then up Calton Hill.
They then sit on a bench and admire the view over the city centre. Calton Hill provides an excellent viewpoint of Edinburgh. It is a quick walk from the city centre and an easy ascent. You'll see the shopping Princes Street, the gardens, museums and castle, all from this location.
---
---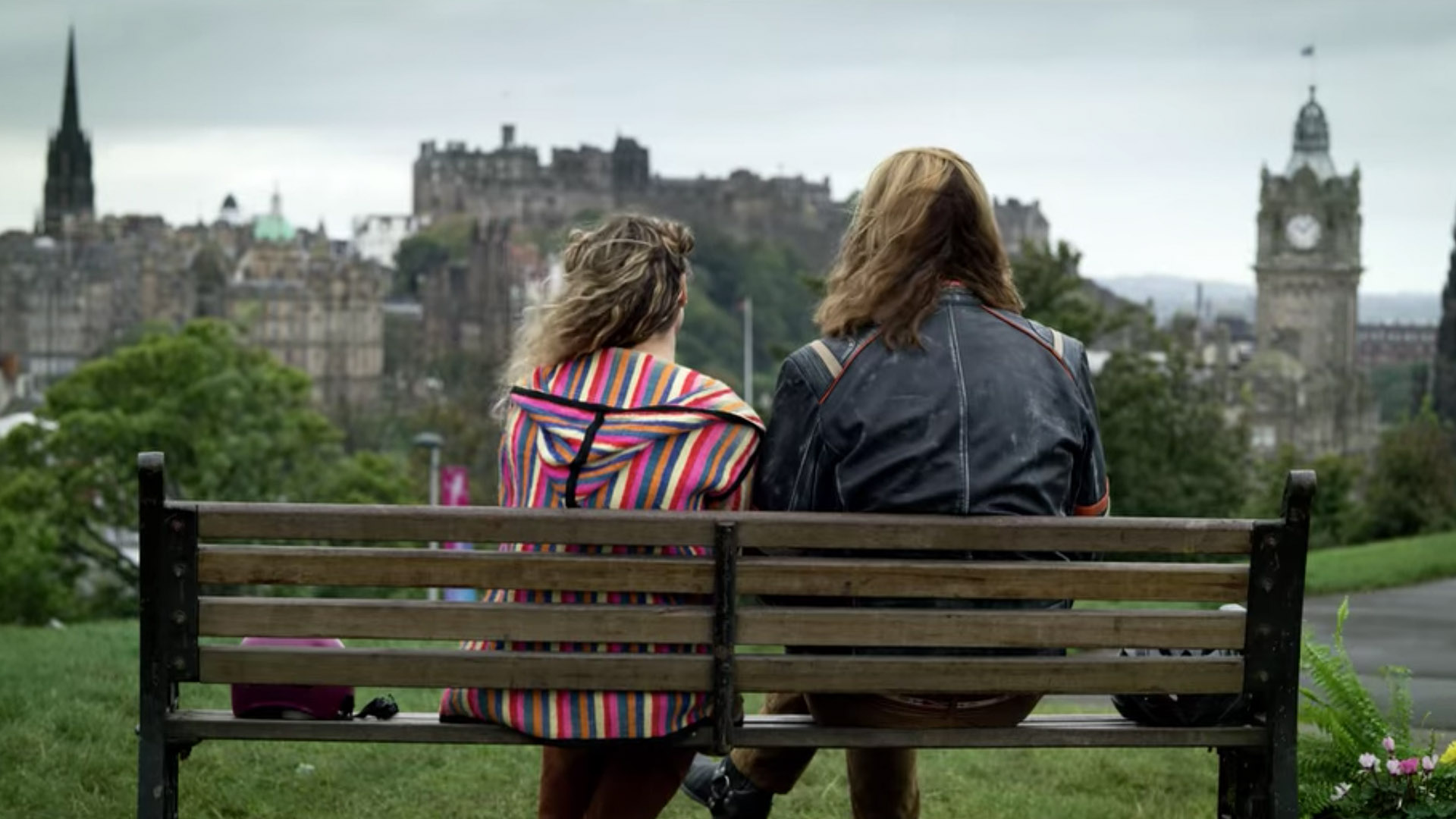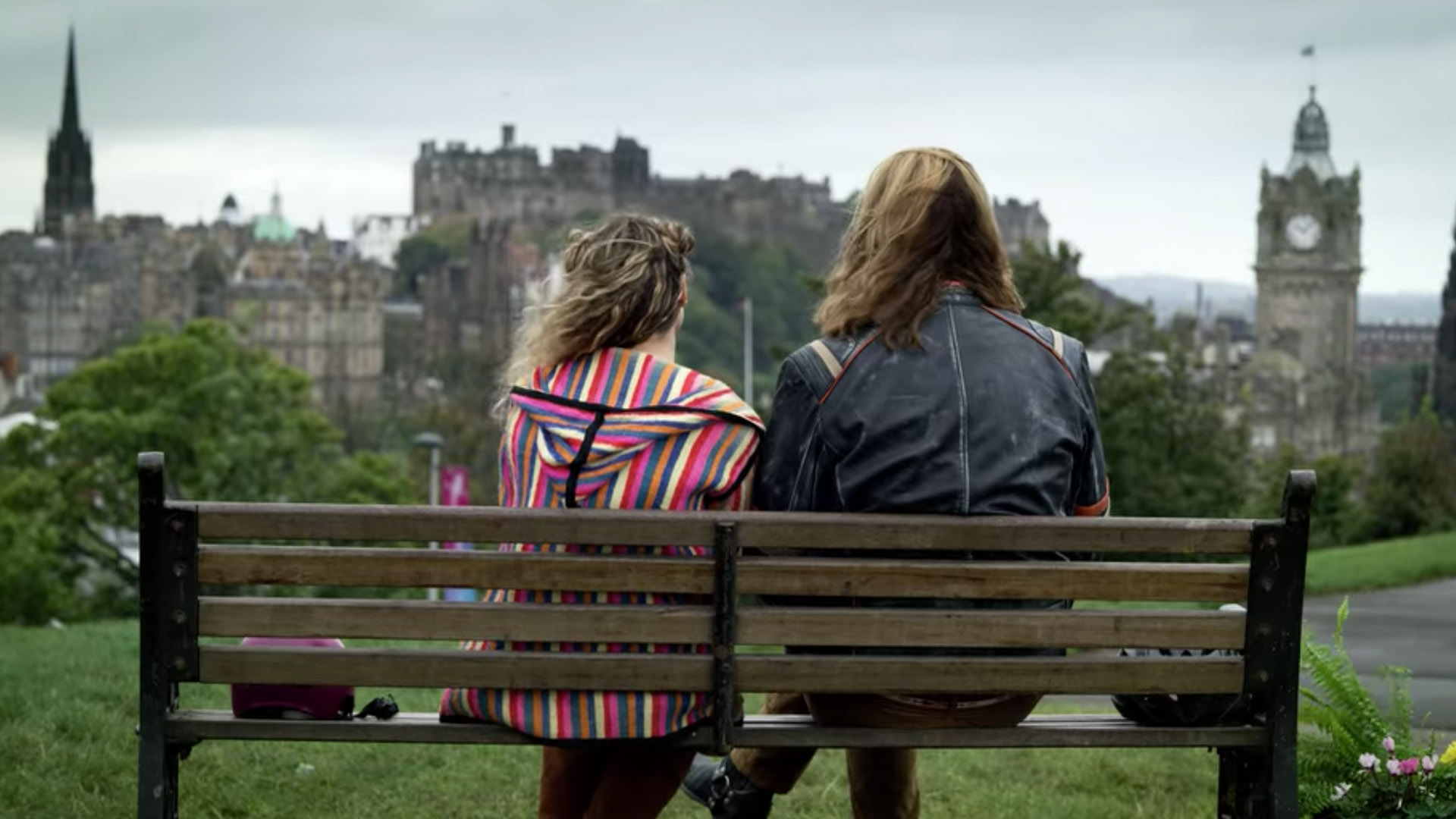 SSE Hydro in Glasgow
The venue of the Eurovision contest in the film is the SSE Hydro. It is one of Scotland's top event venues and, despite what the movie pictures, it is not located in Edinburgh. It is instead located in Scotland's largest city, Glasgow. Glasgow is recognised for its thriving music scene.
And Alexander Lemtov's castle where he hosts his flamboyant party? Unfortunately, the filming location was not in Scotland, but in England. However, there are plenty of stately homes to visit in Edinburgh and Glasgow. This includes Prestonfield, Hopetoun House and Pollock House.
---
If you want to come whale watch and sing on the beach in Iceland or roam the streets of Edinburgh, get in touch.
Our local travel consultants can help you plan a trip to tour the highlights of Iceland and Scotland. You get to pick the soundtrack to feel straight out of Eurovision.