Whether it's your first time ever on a cruise, or just your first experience with the Hurtigruten coastal voyage, we're here with some tips to make sure it's all smooth sailing.
Lonely Planet called this cruise along Norway's breathtaking coastline "The World's Most Beautiful Voyage", and rightly so.
The classic one-way journey covers roughly 1,255 kilometres (780 miles) of craggy, fjord-studded coast between Bergen in the south to Kirkenes, in the arctic north. Taking 6 or 7 days, the route takes in stops at 34 ports of call, including the charming cities of Trondheim, Ålesund and Tromsø.
So it's time to get your feet wet. Figuratively speaking, of course! Read on for handy hints on how to make the most of your time on a Hurtigruten voyage.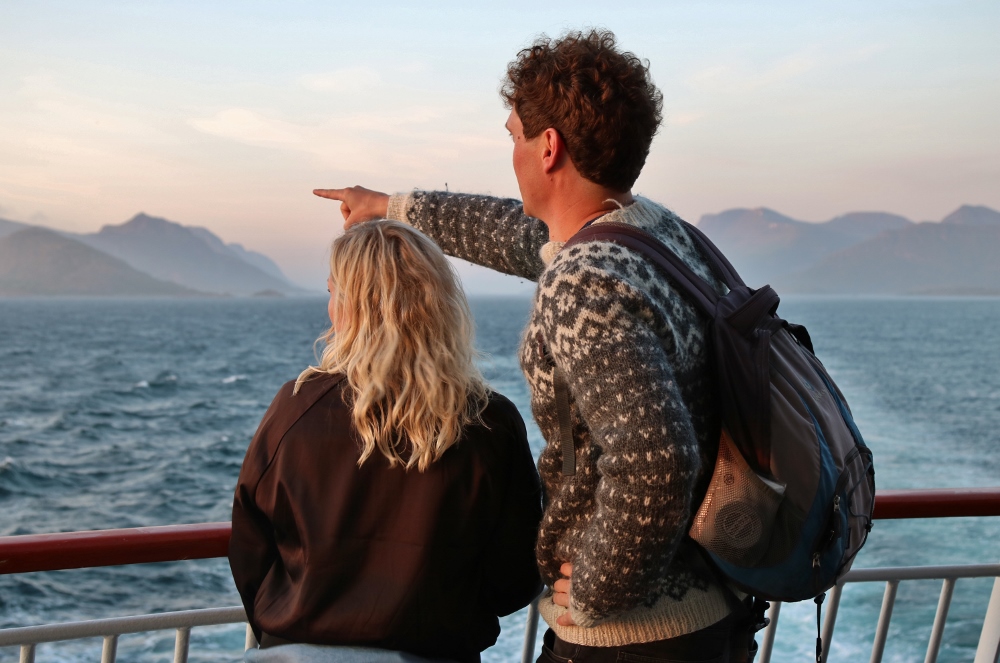 1. Embrace the flexibility
Apart from the stunning scenery, one of the best things about Hurtigruten is its hop-on, hop-off style, so if you're new to cruise travel—or simply don't have time to do the full route—you have the option of joining just part of the coastal voyage with only one or two nights on board.
Bonus tip: you're not limited to certain seasons as cruises are available year-round.
---
---
2. Slow down and get to know your cruise
Before rushing ahead with our travel tips, let's get to know Hurtigruten and its story.
It's not an ordinary cruise line, and that's perhaps why the experience is so unique. These cruise ships also double as ferries, shuttling locals and supplies between towns just as it's been done for decades.
This Norwegian cruise line traces its roots back to the 19th century, when the journey at sea was long and gruelling with the simple steamers, and the mountains and fjords made travel by road difficult and sometimes dangerous.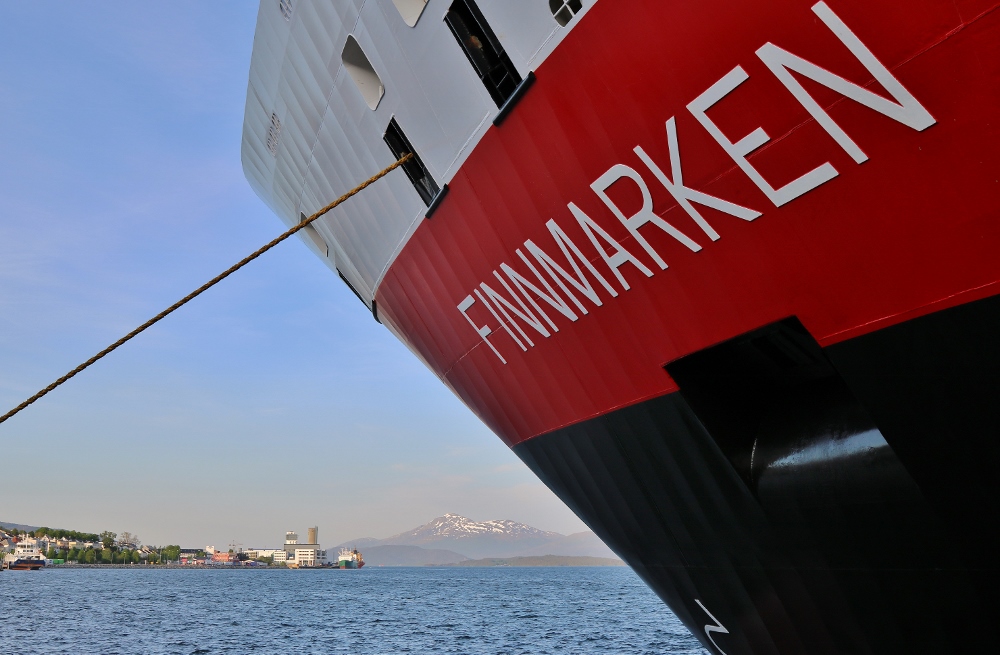 It wasn't until 1893 that one man, Richard With, revolutionised Norwegian maritime travel with his sturdy and better-equipped steamer, the DS Vesteraalen. He thus established a regular route with weekly departures from Hammerfest to Trondheim, later extending it to the route we still use today, Kirkenes to Bergen. This "new service" cut travel and shipping times significantly around the turn of the century and was thus deemed "the fast route", or hurtigruten in Norwegian.
The irony is that today Norway is hailed as leaders in the "slow travel" movement, with Hurtigruten at the forefront. In 2011, Norway's national TV station NRK broadcast a 134-hour live stream of a Hurtigruten voyage from Kirkenes to Bergen. This "Slow TV" show, Hurtigruten Minute by Minute, was a hit—drawing over 3 millions viewers! (For context, Norway has just over 5 million residents.)
3. Entertain yourself
It may be called 'slow travel', but rest assured there's plenty of excitement around.
As John T., a recent Nordic Visitor traveller, quipped, "Who needs entertainment when you have windows?" He explained that seeing the northern lights fluttering overhead on more than one night of his coastal voyage in December was all the show he needed.
On these ships, nature takes centre stage.
It's not a party boat or a travelling circus; instead the crew offers seasonal activities—such as demonstrations or presentations—that seek to educate passengers about the nature and wildlife they're apt to encounter on the route.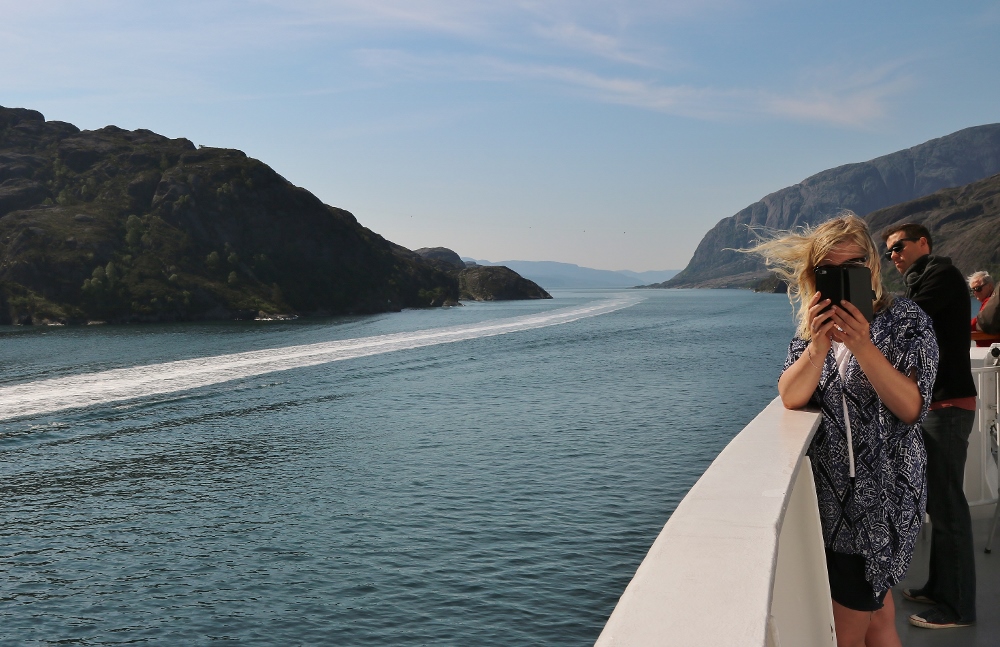 Or, if you want to entertain your friends back home with your own "slow TV" video from the sundeck, you can connect to Wi-Fi in most public areas indoors. Note that this requires a fee, paid at reception desk. And bandwidth and signal strength can sometimes be limited.
And if you're perfectly content to disconnect from the digital world to watch the real-time scenery, the outdoor sun decks or indoor lounges with their extra large windows are the best places to be.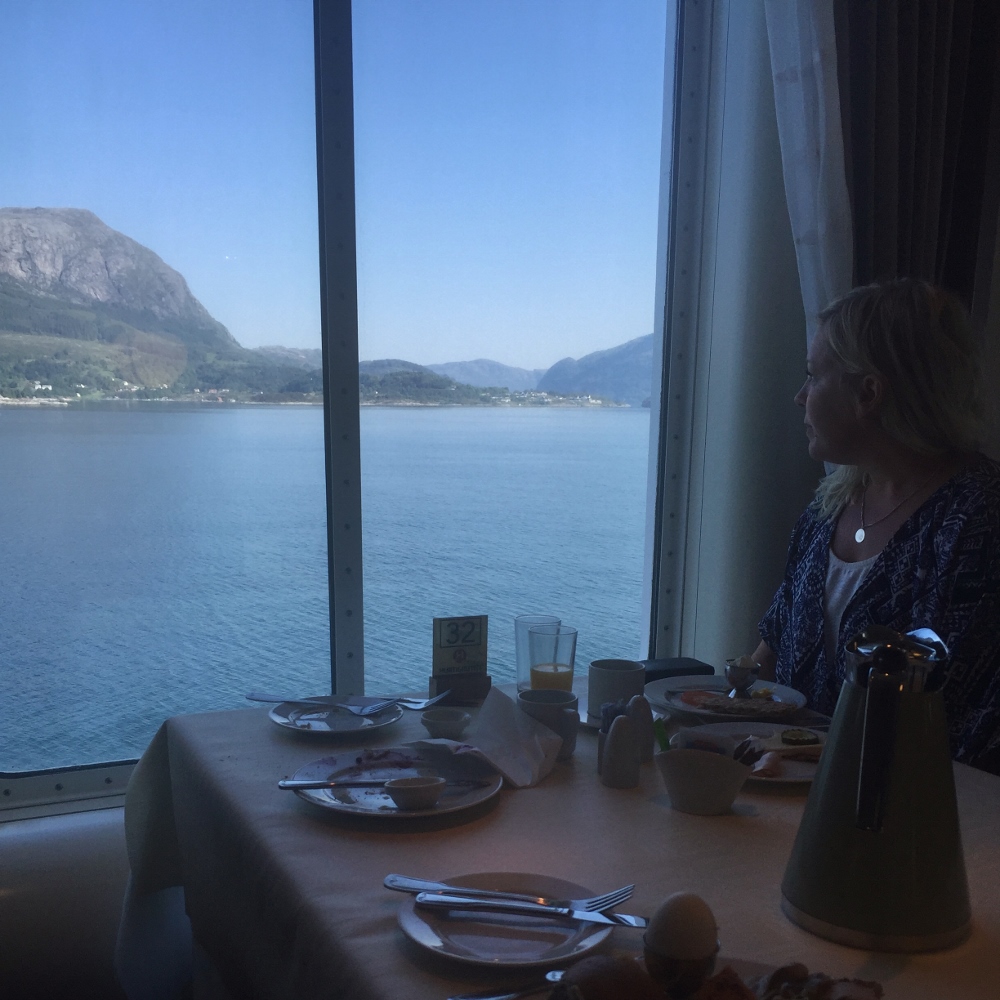 4. Stay up past your bedtime
In summer or winter, staying up late has its advantages. Thanks to the tilt of the Earth between seasons, Norway experiences some rather eye-catching phenomena. Stay up until the wee hours in summer—especially around the solstice—and you'll enjoy the pastel hues of the midnight sun, or in winter you can watch for bursts of colourful aurora borealis (northern lights) to illuminate the nighttime darkness.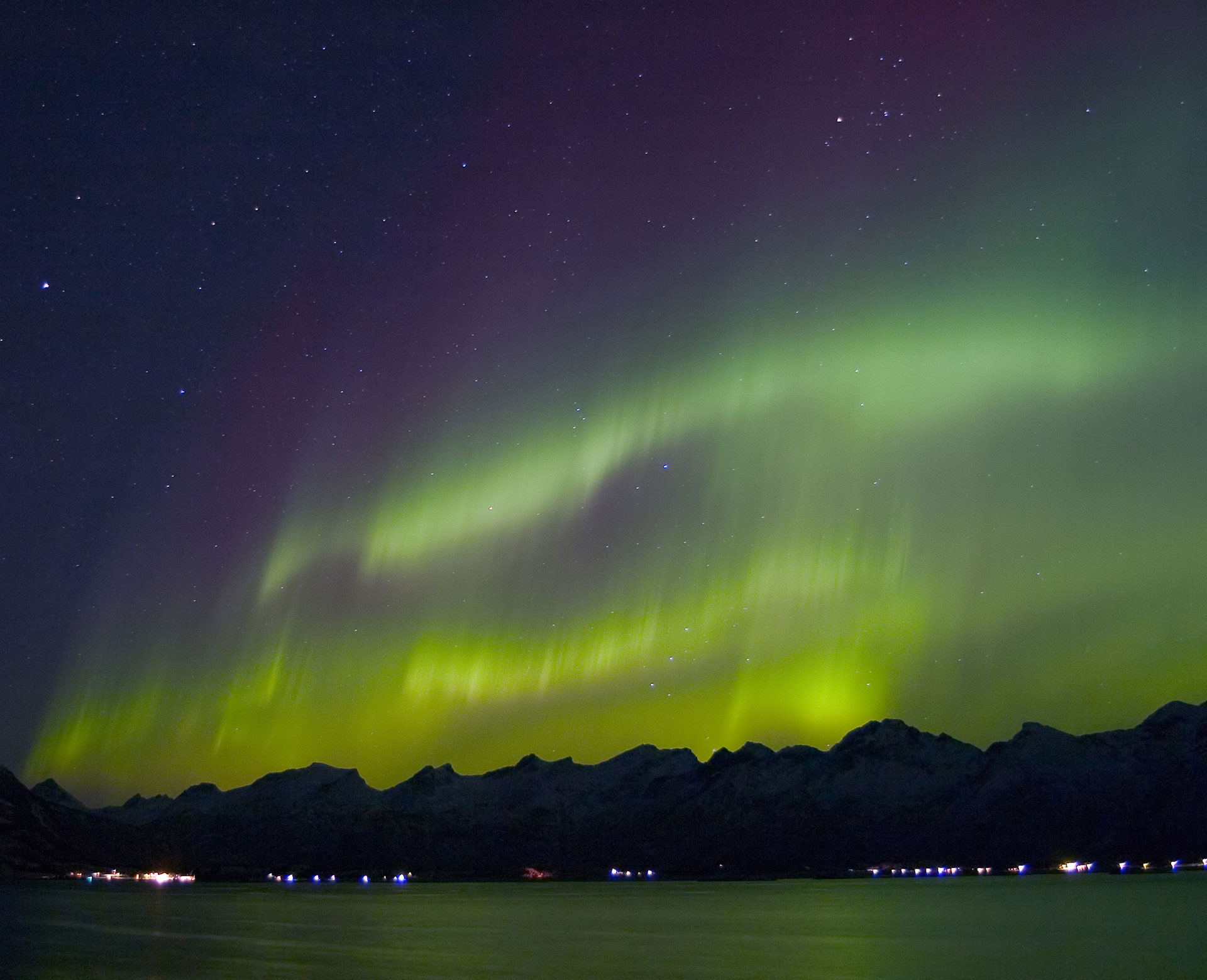 Planning to photograph the northern lights on a winter cruise? Get our camera tips here
5. Get out of your shell
Sleeping quarters are important, and the range of cabins on board Hurtigruten—though snug in size for some—are equipped with comfortable amenities. But let's face it, after finding out how much there is to do on your cruise, you won't be able to justify spending much time inside your cabin.
Even if you're staying in the best available class of cabin on an upper deck with a nice window, nothing beats being outside with a 180- or 360-degree view of your natural surroundings. Besides the wonderful views you'll have ample opportunities to meet other travellers from around the world, or perhaps to spot sea eagles or other wildlife.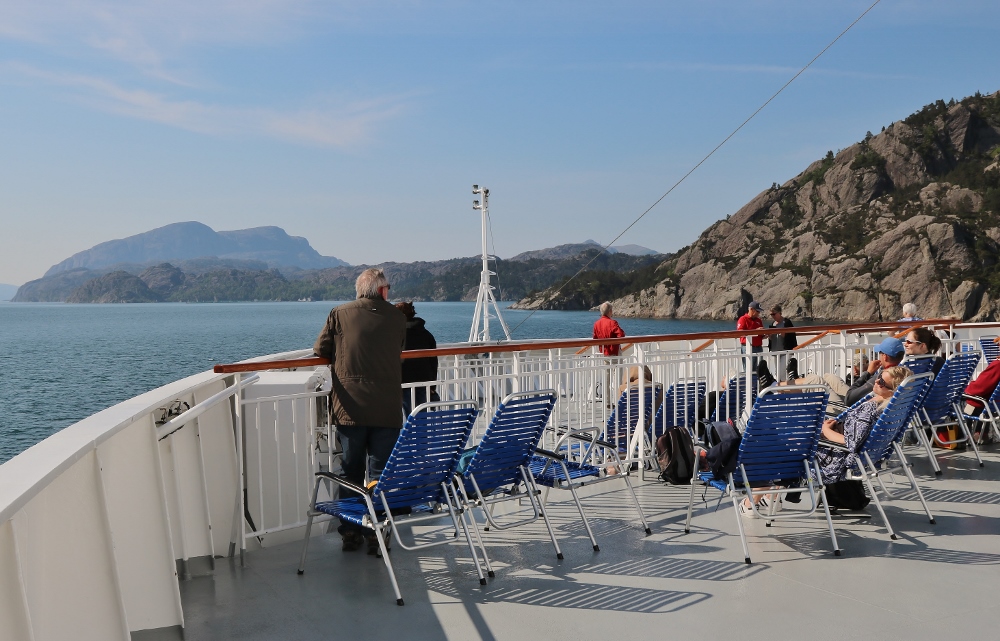 Good to know: There are 11 different ships for Hurtigruten's Norway cruises—all with varying size, facilities and deck plans—and the specific ship you're booked on will depend on the departure point, voyage route and season. Cabins also vary in size, views and amenities according to category.
6. Get moving
Hurtigruten vessels aren't huge—they carry about 500 guests on average versus thousands in the mega-ships—but there's still plenty of room for moving around and stretching your legs.
And thankfully for the fitness enthusiasts among us, most Hurtigruten ships have small fitness rooms equipped with a small number of basic cardio and nautilus machines. For a truly interesting experience, go for a jog on the treadmill while the boat gently rocks in the waves. Should you go overboard (ahem) with your fitness routine, you can use the jacuzzi while gazing at some fjords.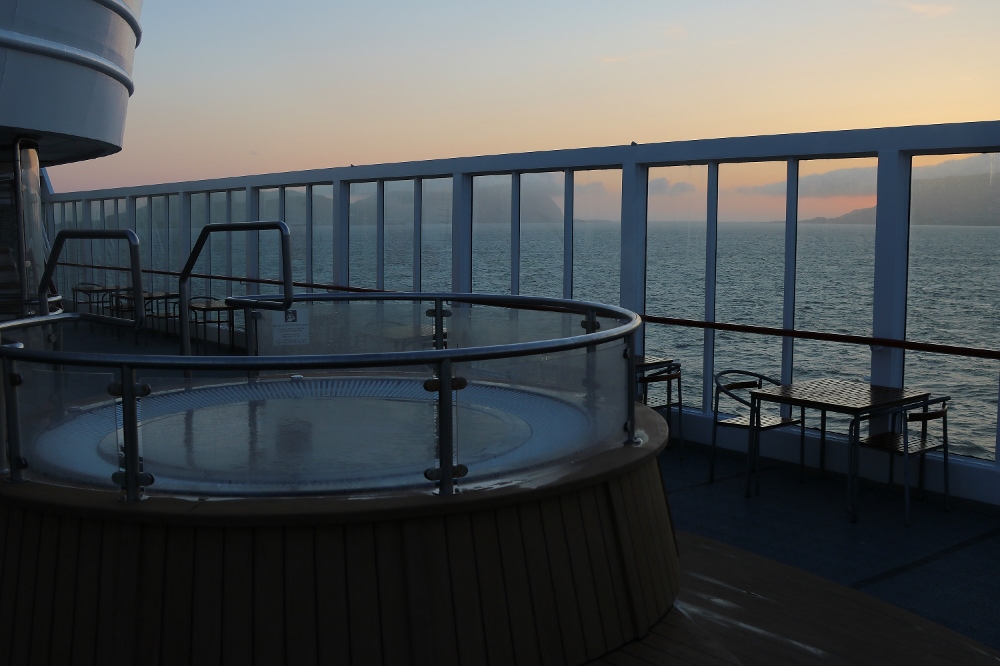 Keep in mind: Not all the ships have fitness rooms, pools, sauna or jacuzzis.
7. Move even more
Are you stuck on the ship the whole time? No! At the shorter ports of call, you can of course choose to disembark and have a quick look around—just be sure to be back on time, because Hurtigruten doesn't wait for the punctually-challenged.
And at the longer stops during daytime hours, we highly recommend joining one of the shore excursions. These short guided trips, organized by Hurtigruten, are designed to make the most of your time on land. Best of all, you won't have to worry at all about keeping track of the time for getting back to the ship.
Some excursions, such as the popular Atlantic Road Excursion, also take you from one port to the next—making them a good option for those who need a little time on dry land.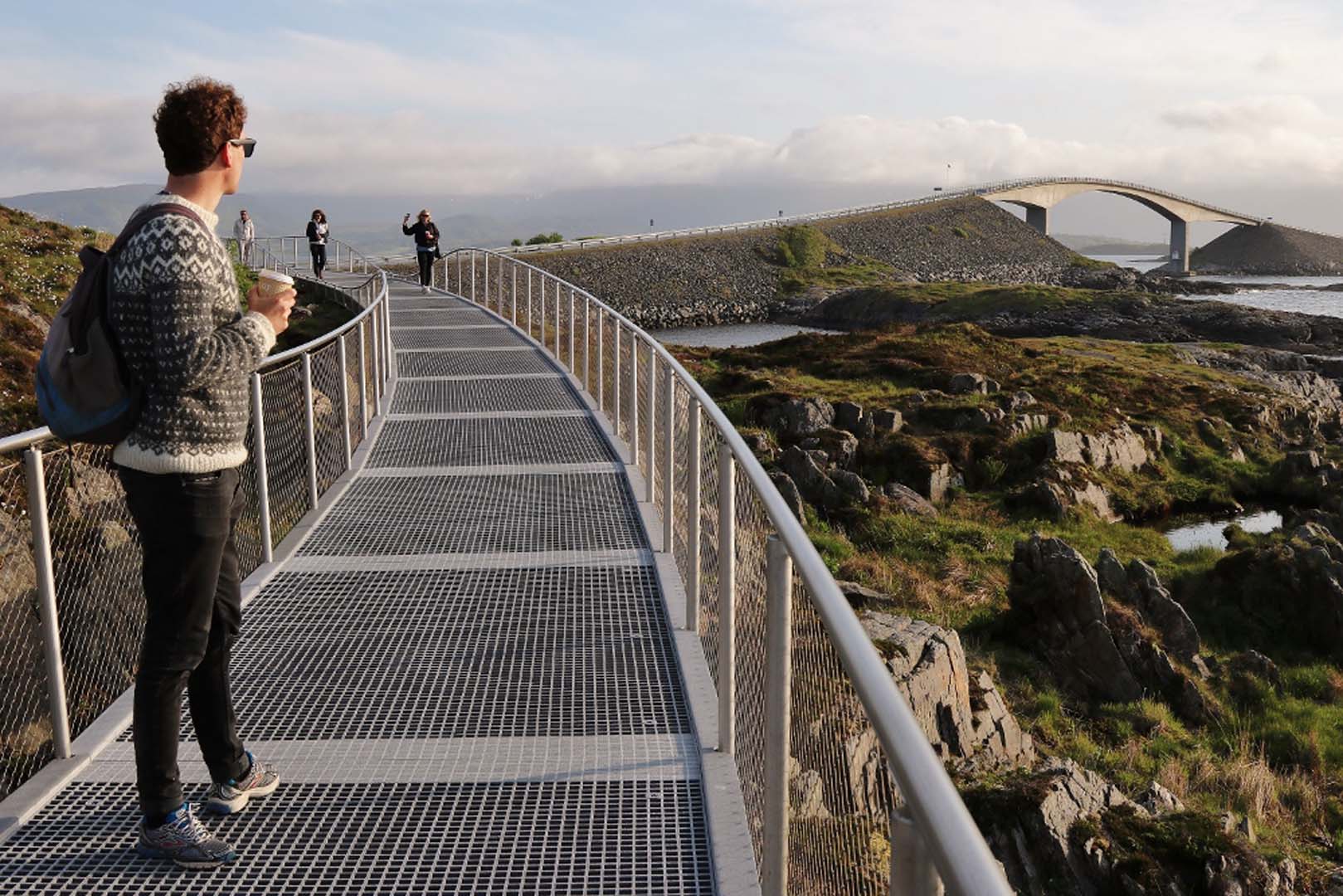 Pro tip: It's best to plan ahead for what you'd like to see along the route and then pre-book some shore excursions, ideally a month or more in advance (though excursions can also be booked on board the cruise, subject to availability). Your Nordic Visitor travel consultant can assist with this or offer suggestions.
Need some ideas? We featured some of the more popular ports of call in this blog post.
8. Enjoy the local cuisine
All this movement can make a person hungry, right?
Whether your Hurtigruten cruise lasts just one night or a full week, breakfast is included in the price. And trust us – you won't go hungry. The breakfast buffet is usually well stocked with cold meats, cheese, eggs, cereal, fruit, assorted breads and pastries.
When it's time for lunch and dinner, you're free to choose from the options available on board. For instance, the lunch buffet has several salad and fish/meat options, and dinners are a mixture of buffets and set menus.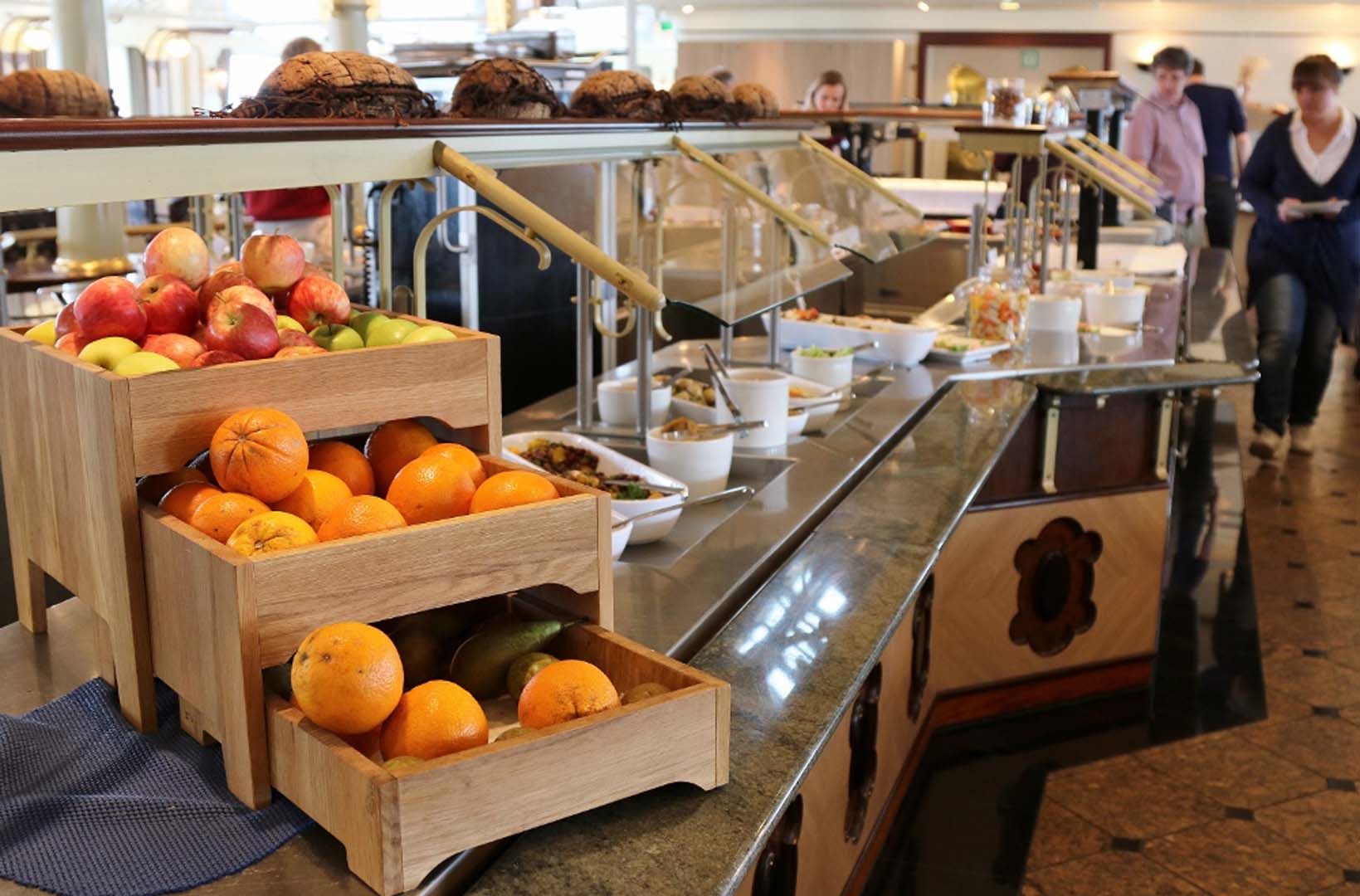 Hungry now? We'll bet you are! These are the typical meal times on most cruises:
Breakfast from 07:30 to 10:00 (open seating)
Lunch from 12:00 (open seating)
Dinner from 18:30 (set seating)
It's highly unlikely you'll leave the main dining room still feeling hungry, but if you do get peckish between meals you can always pop into one of the cafes or lounges for a snack or beverage.
---
So, are you ready to cruise? Nordic Visitor is a certified Hurtigruten agent and offers a range of package tours with varying cruise durations. Most also include scenic road and railway journeys to or from Oslo, such as the famous Norway in a Nutshell® route.
If it's your first time as a cruise passenger, your Nordic Visitor travel consultant will be glad to help you navigate the sea of options and offer suggestions regarding recommended attire, itinerary modifications, cabin categories and more. Just ask!
Contact our travel consultants for more information.