When Mike Murat and his family visited Iceland in June, they left no stone unturned on their 8-day journey.
Travelling on Nordic Visitor's South and West in Detail self-drive tour, they packed their week full of outdoor adventures that saw them experiencing Iceland's extreme contrasts in landscapes, from the aftermath of ancient volcanic eruptions to the icy expanses that give the country its name.
A geophysicist by trade, Mike combined his deeply-rooted interest in geology with his love of Leica photography for some truly stunning results on his Instagram account. And for that, he is our Nordic Photo of the Month winner for August 2016.
When they weren't trekking over volcanic black sands, like at the eerie-looking Sólheimasandur (this month's featured photo on our Facebook page, pictured at top), they met friendly horses, hiked on glaciers, felt the mist of waterfalls, saw marine life on a boat tour and more.
To get the stories behind the photos, join us for a Q&A session with Mike below...
---
NV: What made you decide to travel to Iceland? Was the trip mainly for photography?
Mike: We decided to go to Iceland this summer for our family vacation. I've always wanted to visit Iceland for many reasons: the beautiful and unique landscape, the geology, the northern lights, and photography. I'm a geophysicist and am interested in the geological aspects of Iceland: the volcanoes, the glaciers, and the Mid-Atlantic rift (as seen at Thingvellir National Park).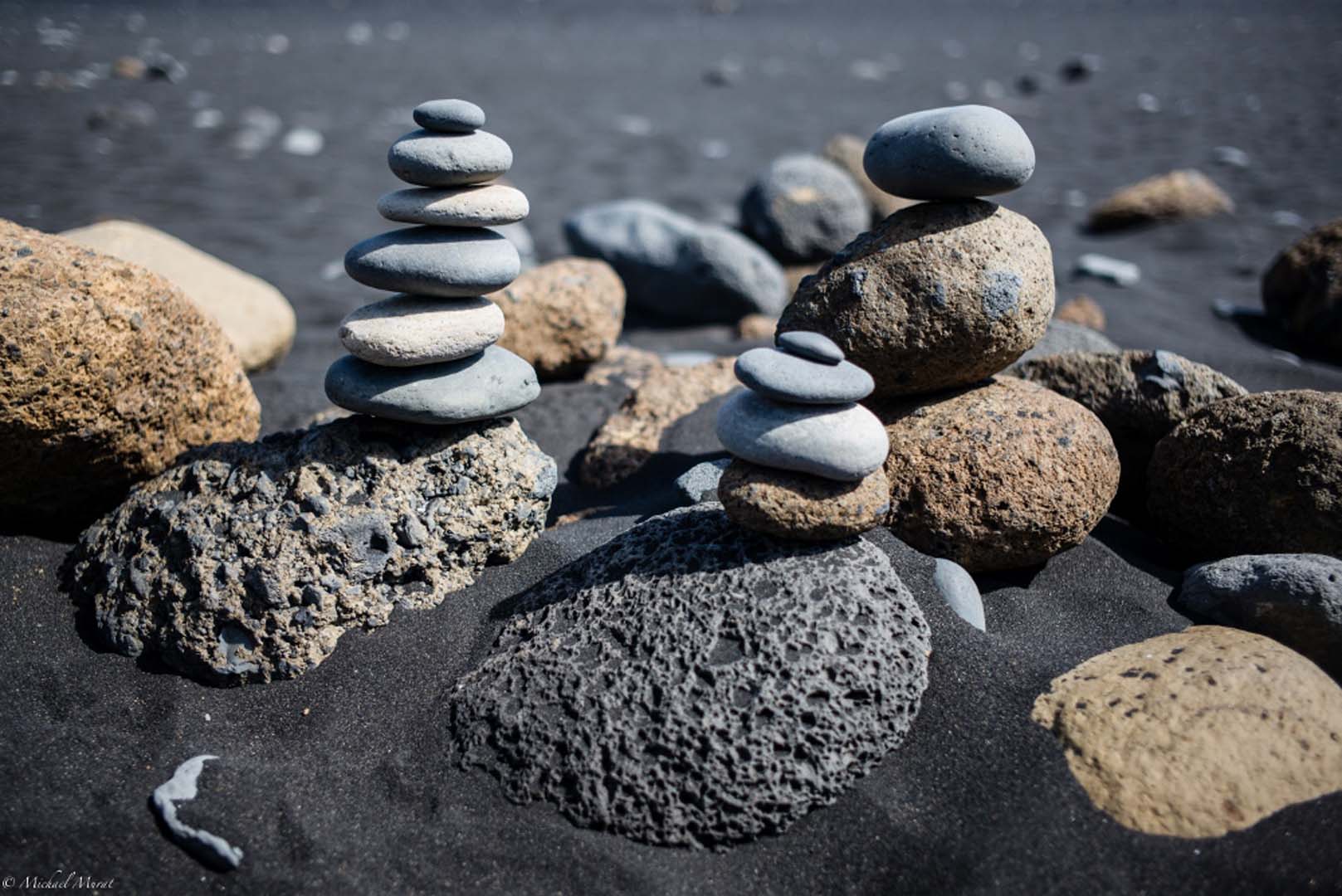 Photography is a hobby and I've always carried a camera with me when traveling. Iceland is a fantastic place for a photographer to visit and we see wonderful pictures of Iceland frequently now on the internet and social media. I guess we will have to return in the winter to see the northern lights.
NV: We see from your Instagram profile that you're a Leica fan and a B&W enthusiast! Can you tell us more about your camera gear and techniques?
Mike: Yes, I use a Leica M240 digital camera. I love the simplicity of the camera and the superb optics of the Leica lenses. I enjoy getting back to the basics of photography with this camera, since it is manual focus and exposure is set manually. The camera and lenses are compact and great for travel.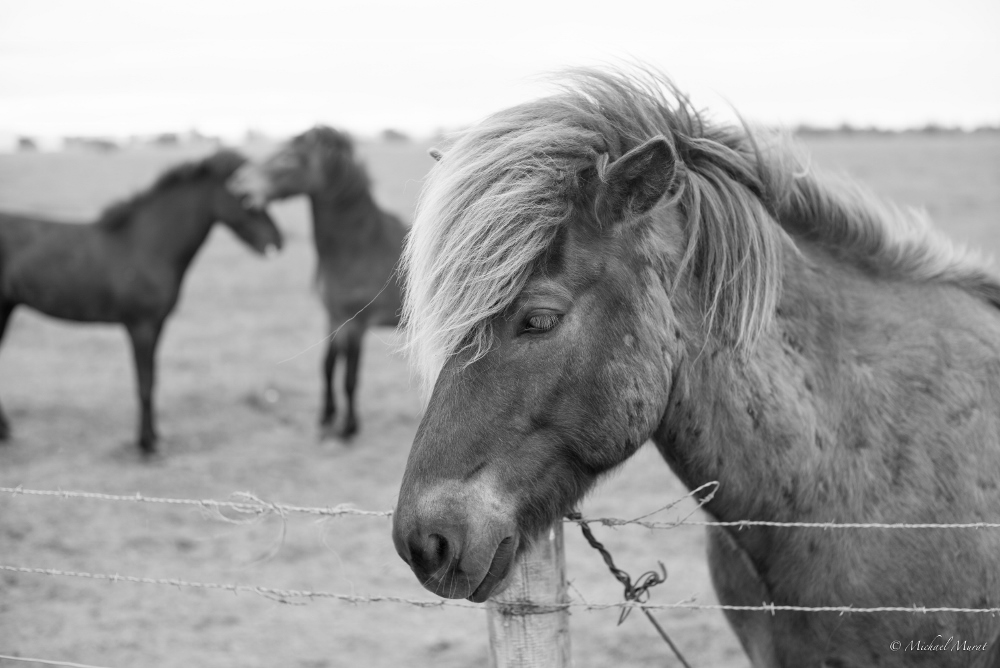 In Iceland, I primarily used a wide angle 21mm lens and 35mm lens for landscapes plus a 50mm lens for photos such as the Icelandic horse.
One of my favorite photographers, Ragnar Axelsson, is from Iceland and uses Leica. I was thrilled that the first night's stay in the Hotel Skuggi in Reykjavik had a copy of Axelsson's book in the room as well as decorative themes from his books.
NV: What were your top highlights from your tour?
Mike: Every day was a new highlight. My wife's favorites were the black sand beaches at Vík and Reynisfjara and the whale watching tour from Ólafsvík. We saw dolphins, sperm whales and orcas while on the tour.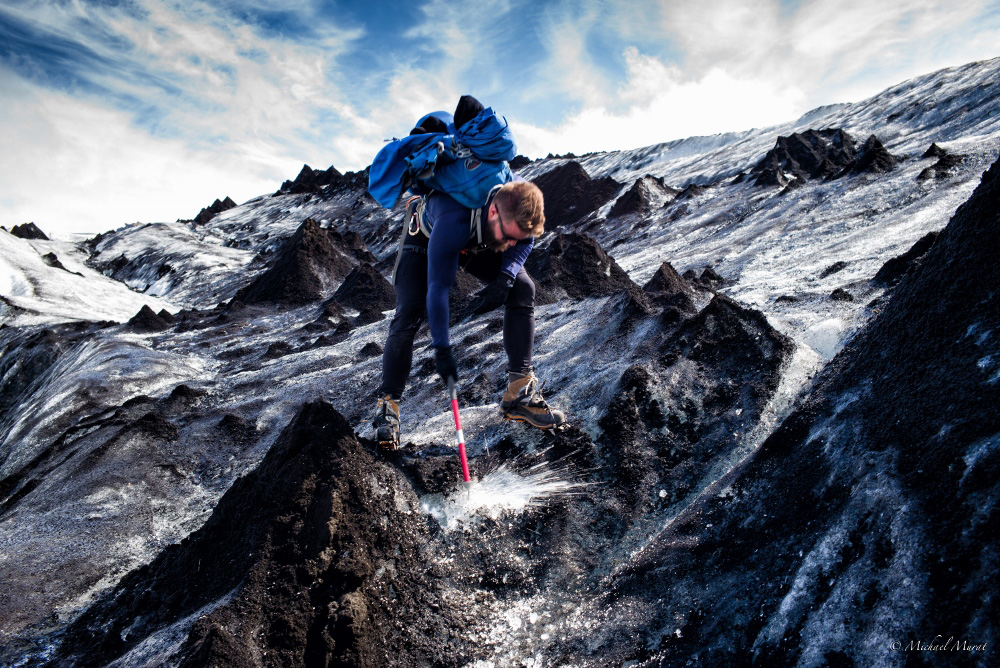 Some of the other highlights: climbing to the top of the Grábrók volcanic crater, waterfalls (Gullfoss, Skogafoss, Seljalandsfoss, Kirkjufellsfoss), the Geysir and Strokkur hot springs, the DC-3 plane at Solheimasandur, and the Blue Lagoon. The top highlight for both my daughter and me was the glacier hike on Sólheimajökull.
NV: What were your favourite spots to photograph in Iceland?
Mike: That is a really difficult question because there are so many great spots. We visited Seljalandsfoss in the late afternoon/early evening and had very good lighting. The waterfall can be seen and photographed from many different viewpoints: the front, side and back. It's unique to be able to walk behind and photograph a waterfall from behind the falls.
Other favorite spots: the plane crash site at Sólheimasandur, the black sand beach at Reynisfjara, and the small church at Búðir. Some locations that we visited had a lot of tourists and I needed to wait for the right moment to take the picture. My family waited patiently for me but I did have to watch the time and not spend too long in any one spot.
NV: What tips would you give to a photographer planning a trip to Iceland?
Mike: Be flexible in your approach with the weather and lighting conditions. It may be rainy, overcast or sunny but you will be able to get interesting pictures in Iceland under any of these conditions.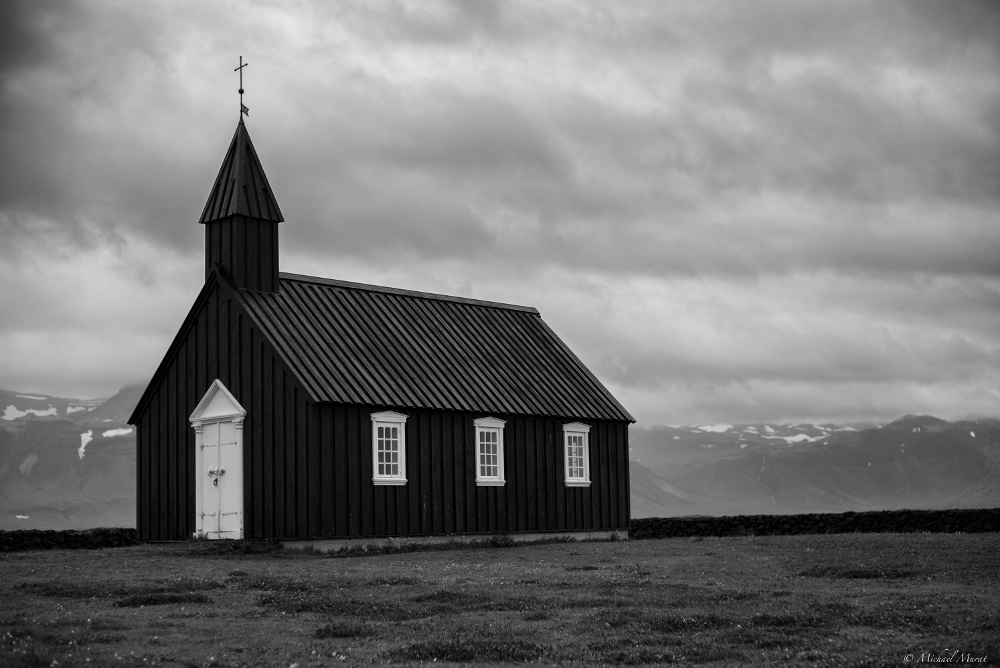 Be prepared to get wet and take precautions to keep your camera dry when photographing waterfalls such as Gullfoss, Seljalandsfoss and Skógafoss. I had a lens cloth to wipe off the mist and water from the lens and camera body.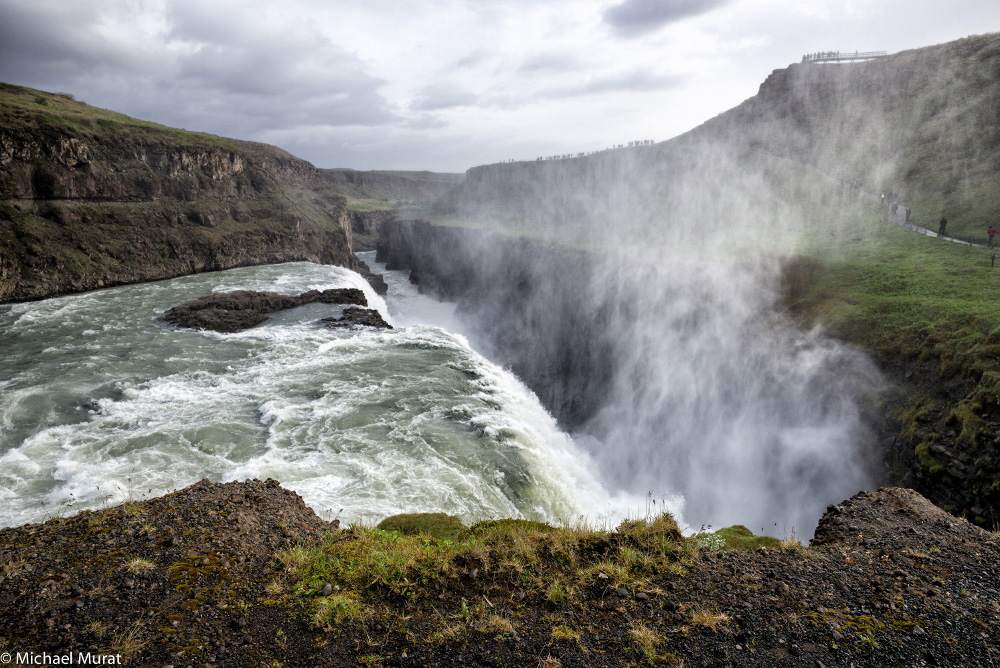 Besides great scenery, the lighting is very good in Iceland. I think it is a combination of low angle northern sunlight and the clean, clear air.
Thanks and congrats, Mike!
---
Pro tip: Some of the best photography occurs in less-than-ideal weather, as Mike alluded to in his advice above. Stay warm and and dry with something versatile like the 66 North Vatnajökull primaloft jacket and Surtsey cap that our Photo of the Month winners receive as prizes.
Good to know: A self-drive tour in Iceland gives you the freedom to choose your own photo stops and spend as much time at each place as you want...or as long as your travel-mates can patiently wait for you to set up the perfect shot. Nordic Visitor can even custom-make your own road trip if you have specific areas or attractions in mind.
---
Have you travelled with Nordic Visitor and want to be in the running for our Nordic Photo of the Month contest? Tag your travel photos with #NordicVisitor to share them with us on Instagram, Facebook or Twitter!