Going to a hot spring or enjoying a massage may seem like a luxury usually reserved for special occasions. But across the Nordic region, going to a spa is part of everyday life and a tradition that you can enjoy too!
The likes of Finland and Norway make the best of cold winters with saunas and thermal pools. Meanwhile, natural geothermal activity fuels the steaming hot springs of Iceland's spas.
Wellness and self-care have been a priority in this region for hundreds of years. Even the marauding Vikings enjoyed soothing steam baths and smoke saunas. Offering the chance to unwind and de-stress, it's no wonder these Nordic spa traditions have become popular around the world.
Read on to learn more about the enticing spa and wellness traditions of the Nordics.
What is a Nordic spa?
"Nordic spa" is a collection of therapies based around thermal healing through steam and water. These treatments can range from traditional Finnish sauna to outdoor bathing.
It is believed that they can alleviate the symptoms of skin conditions like eczema and psoriasis, as well as help to reduce stress and heart problems. These traditions are also partly attributed to the region's generally healthy lifestyle, with Nordic countries reporting higher levels of happiness and satisfaction.
Other countries have caught onto the benefits of visiting a Nordic-style spa and have created their own versions. A lot of spas and gyms now have saunas and steam rooms, as well as hydrotherapy pools and hot tubs.
However, there's nothing like visiting the real thing and experiencing an authentic Nordic spa in Northern Europe.
How does Scandinavian hydrotherapy work?
Scandinavian hydrotherapy is the process of experiencing both high and low temperatures to invigorate the body.
First, you relax your muscles and activate blood circulation with a hot sauna or bath. Then, refresh your body by immersing yourself in cold water or rolling in the snow to flush out toxins and release muscle tension.
This process is then repeated for as long as you want until you feel soothed and rejuvenated. You complete the circuit by resting in a calm space kept at a medium temperature, helping you to relax and regulate your cardiovascular system.
Going from hot to cold and then repeating the circuit may seem counterproductive to relaxing your muscles, especially in the cold weather. But it is actually helping to soothe and heal them.
Your muscles are shocked in the cold and then relaxed in the heat, so you are effectively massaging them via temperature. This also plays a part in boosting your immune system by speeding up your metabolic rate and increasing the production of white blood cells.
---
Top tip: enjoy Scandinavian hydrotherapy on one of these rejuvenating spa packages
---
Thermal baths in Sweden and Norway
Popular across Sweden and Norway, heated thermal baths are an excellent way to relax and revitalise yourself. They consist of a range of hot, cold and scented waters, all with different health-enhancing properties.
---
---
Typically, you'll find thermal baths in spas and dedicated hotels, and you can enjoy them indoors or outdoors.
One of the most popular ways to enjoy a thermal bath is by switching between hot and cold water. This is to help activate your circulation and "wake up" your body!
Icelandic hot springs
Famous for its geothermal activity, Iceland is home to many inviting hot springs and pools. These include the Blue Lagoon Spa, Mývatn Nature Baths, and the Secret Lagoon, to name a few. Hot spring culture is widely enjoyed in Icelandic society and for good reason.
Iceland's mineral-rich waters are said to have healing properties, ideal for alleviating skin problems. The heated pools are also great for relieving tense muscles and aching joints.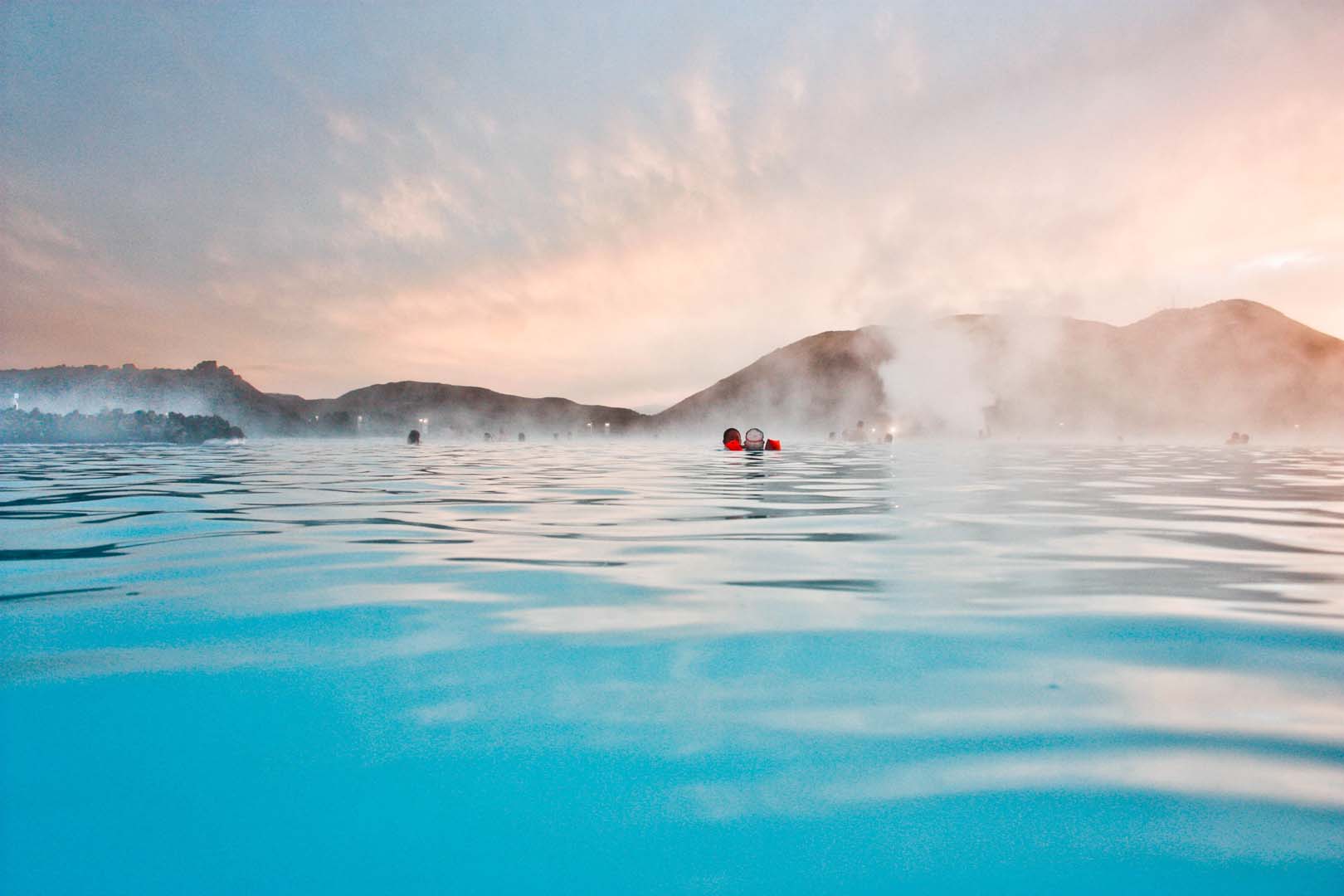 As well as this, the hot pools are perfect for indulgent soaks, with most kept at comfortable temperatures of around 37-40°C (98-104°F).
Enjoy a relaxing spa break in Iceland with Nordic Visitor, and get ready to treat yourself!
Finnish sauna
Sauna culture in Finland is sacred. Historically, Finnish people used the sauna as a space to share meals or sleep in during the winter. It was even a place in which women gave birth, since it was considered the cleanest place in the house!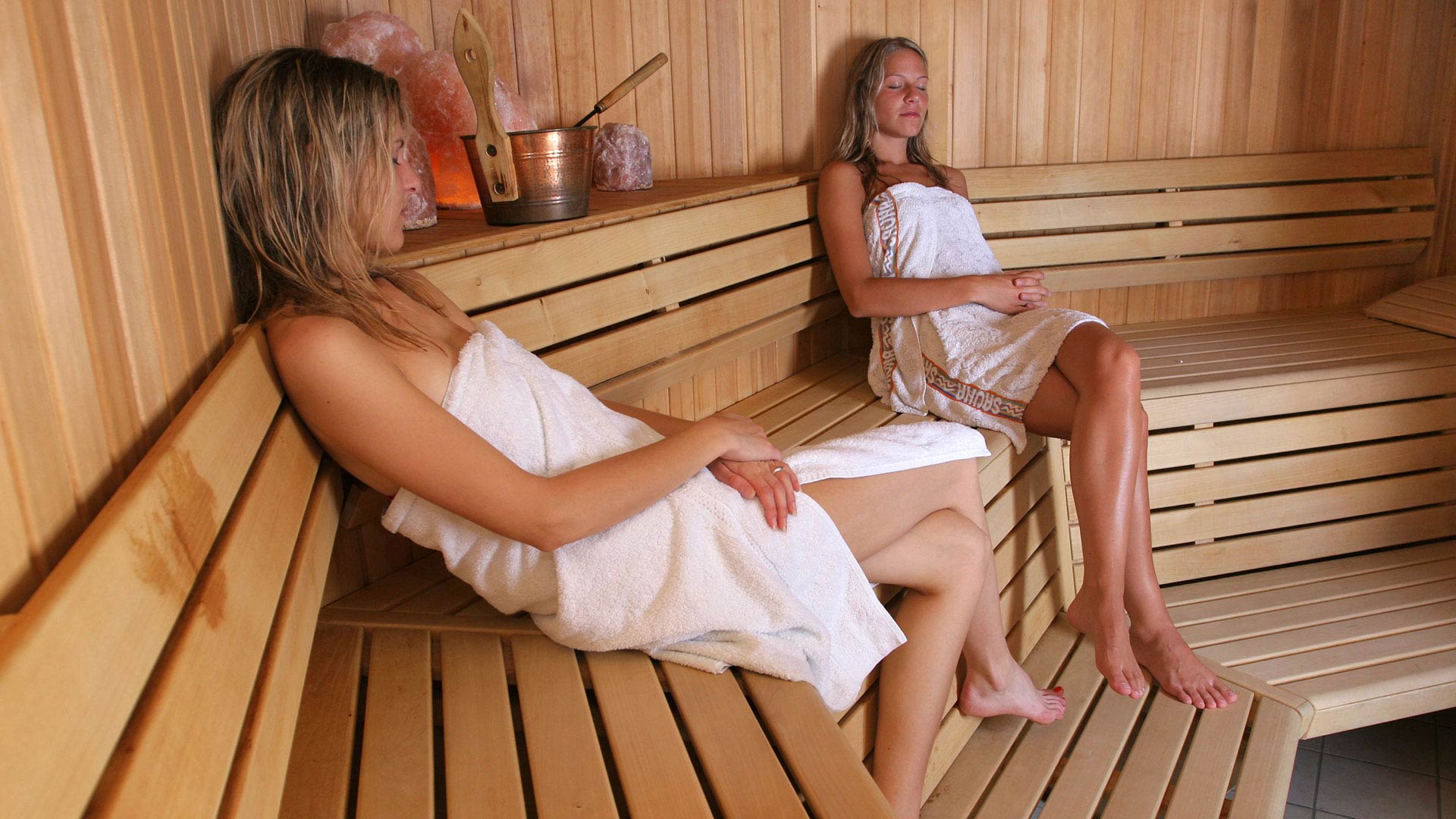 In fact, the Finnish sauna is so important that there's even a cultural association to promote them: the Finnish Sauna Society.
Derived from the Finnish words for "earth pit", early saunas were created on heated pits used to dry animal skins. Thankfully this was over 10,000 years ago, and saunas are now either indoor hot rooms or outdoor huts heated by embers or wood stoves.
Be sure to create some "loyly" (humidity) by throwing water over the hot stones. These are usually placed near the door or at the centre of the sauna in Finland.
Finn fact: Men and women usually sauna separately and public saunas will segregate by gender. If you want to enjoy it together, we can help you find a private sauna experience.
Typically, you take a seat on the sauna's wooden benches whilst enjoying the heat – the higher up you sit, the hotter the temperature. You may also see birch twigs called "vihta". You use these birch branches to massage yourself, gently hitting your back and limbs to increase circulation.
After your session, you're encouraged to go out and jump into a cold pool, and then repeat.
The classic Swedish massage is a mainstay in most spas and salons across the western world. But what does it consist of, and what are the benefits?
Swedish massage is designed to help soothe your muscles and improve your blood and lymphatic circulation, releasing toxins. It was developed by the "father of physical therapy", Dr. Per Henrik Ling.
It's also an endorphin-boosting experience where your body gets massaged in long relaxing strokes, inducing a soothing, relaxing sensation. This is a perfect treatment to help relieve you of tense muscles and stress.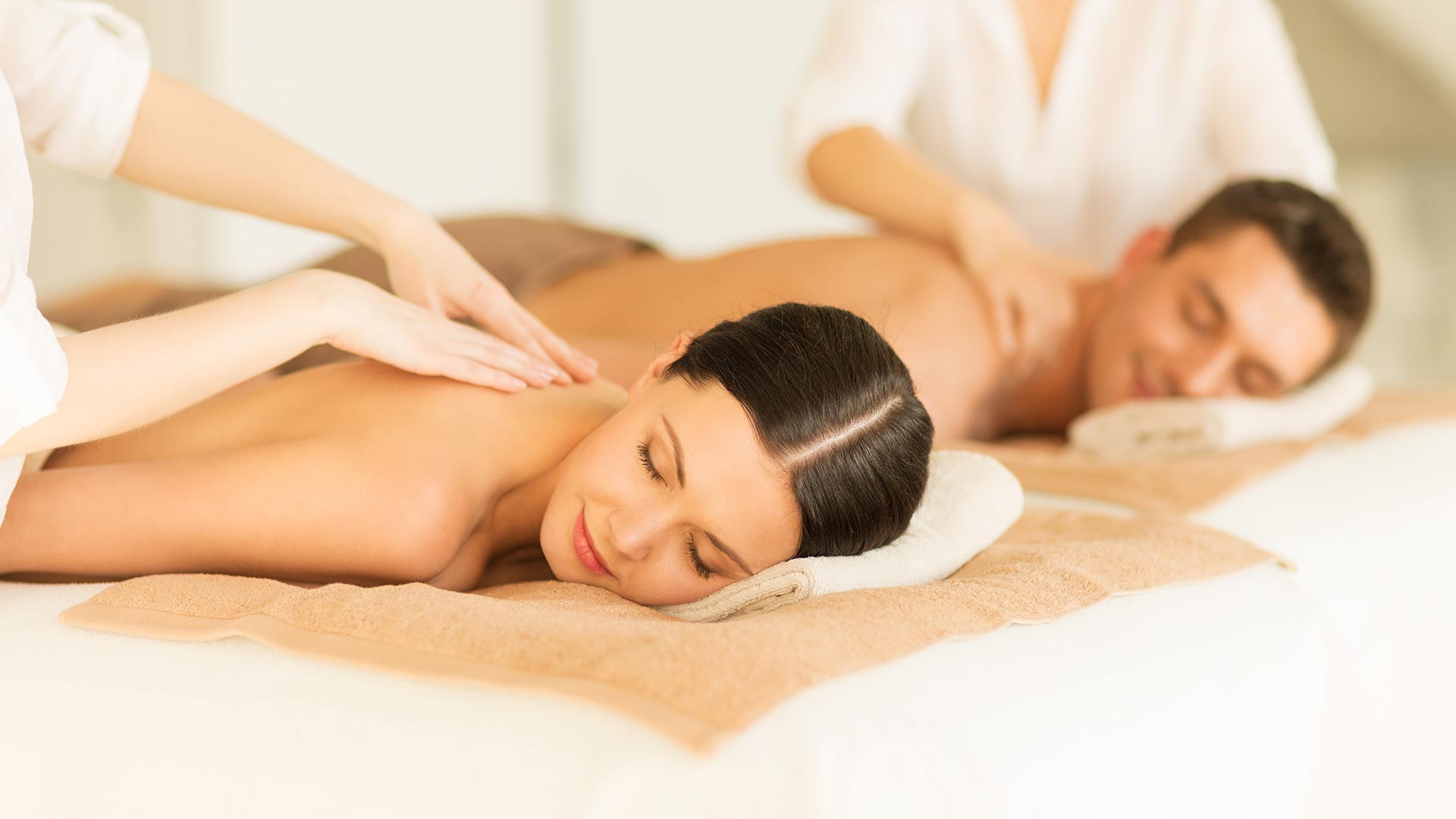 Knead to know: You may feel lightheaded after your massage as the treatment stimulates blood flow and can reduce your blood pressure. Get up slowly and drink plenty of water to help combat dizziness and dehydration.
---
If you want to experience an authentic Swedish massage, check out our spa packages
---
"Friluftsliv" or forest bathing, Norway
Did you know that a few hours a month spent walking through a park or enjoying nature doesn't just boost your mood? It is also reported to have physiological and psychological benefits such as better recall of memories, increased energy and a healthier heart. That's probably why it's called the "great" outdoors!
Forest bathing – or "friluftsliv" – is the practice of getting out into the wild, breathing in the fresh air, and enjoying views of natural landscapes. This can mean anything from hiking in Jotunheimen National Park, riverside fishing, or sleeping under the open sky (ideally in one of Lapland's glass igloos).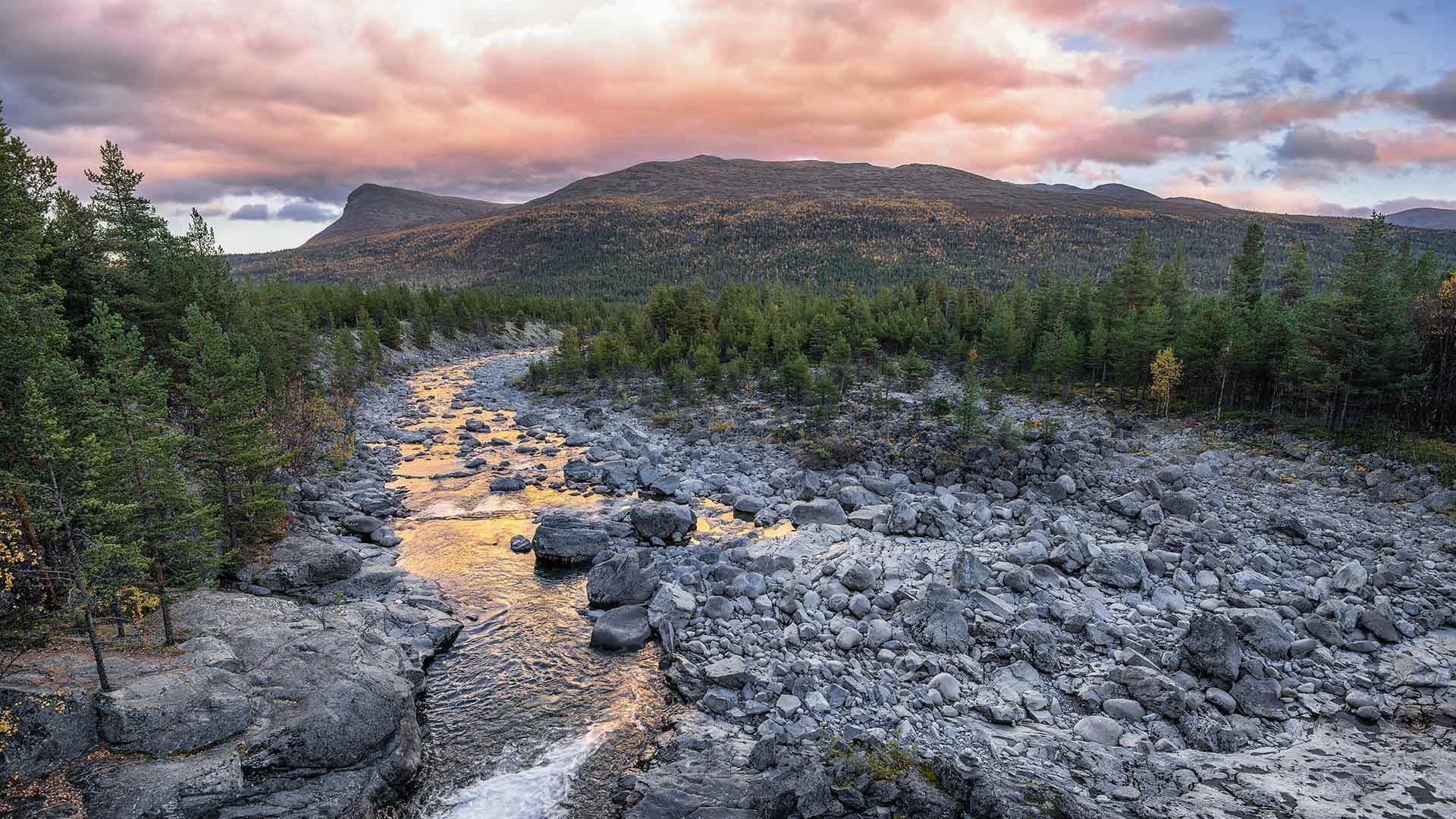 Everyone can enjoy this Nordic wellness tradition. All you need to do is get yourself outdoors!
What the friluftsliv? This term is a combination of the Norwegian words for free, air and life
From the Icelanders and their beloved hot springs to the Finnish and their cherished saunas, the Nordic countries flaunt a fantastic range of spa traditions. Many of these wellness rituals have been adopted around the world and still play an important part of Nordic culture to this day.
Whether you're searching for a way to improve your wellbeing or simply want to treat yourself, look to the Nordics. Experts in self-care, wellness and sauna.
---
To experience these traditions first-hand, browse our luxury Iceland tours, spa breaks in Iceland, or Scandinavian spa packages. You can also get in touch to find out more from our travel experts.