Here at Nordic Visitor, we're celebrating a very special milestone. We have reached an amazing 1,000 reviews on Tripadvisor!
Best of all, more than 90% of those reviews are "Excellent" which we are thrilled about. There is nothing that motivates us more than positive feedback from clients who have taken home unforgettable memories from their trip to Northern Europe.
We are so proud of our whole team who work hard to make these incredible experiences happen. So we thought we'd speak to five Nordic Visitor travel consultants to find out what drives them, their favourite client stories, and why they love what they do.
Perla – "I love to hear about their trip afterwards"
NV: Tell us a bit about yourself
Perla: My name is Perla and I am a travel consultant and tour guide for Nordic Visitor in Iceland. I simply love introducing curious travelers to my home country.
I was born and raised in the town of Hafnarfjörður, known as the "town of the Vikings". When I'm not planning holidays for my clients, you'll likely find me hiking the mountains around Reykjavík, taking photos and meeting new people.
I truly love a busy schedule so I also volunteer for the Iceland Search and Rescue Team.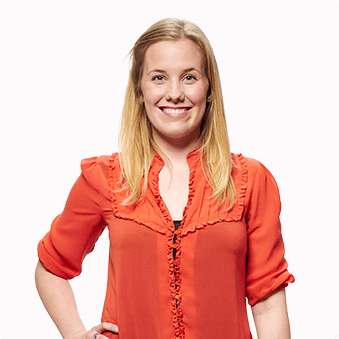 Perla did an amazing job of pre-planning the route, car, hotels and recommendations of all the sights along the way, taking into consideration our interests or favourite activities. It was perfectly planned from being met at the airport to our return.

We loved the convenience and worry-free travel, knowing Nordic Visitor experts were only a phone call away if they were needed.
NV: What did you do to help this customer?
Perla: I make sure to give all of my clients personal attention from the beginning of our communications. These clients had actually been to Iceland before, so I told them about areas that are a bit less visited, and recommended sights that they hadn't seen the first time.
I truly want my clients to have the best possible trip in Iceland so I gave them a lot of helpful information and tried to prepare them for their trip as well as I could. I think it is really important to inform our guests about what to expect when travelling to Iceland.
These customers were also very interested in seeing the country's many lighthouses, so I mapped a few of my favourite ones up for them.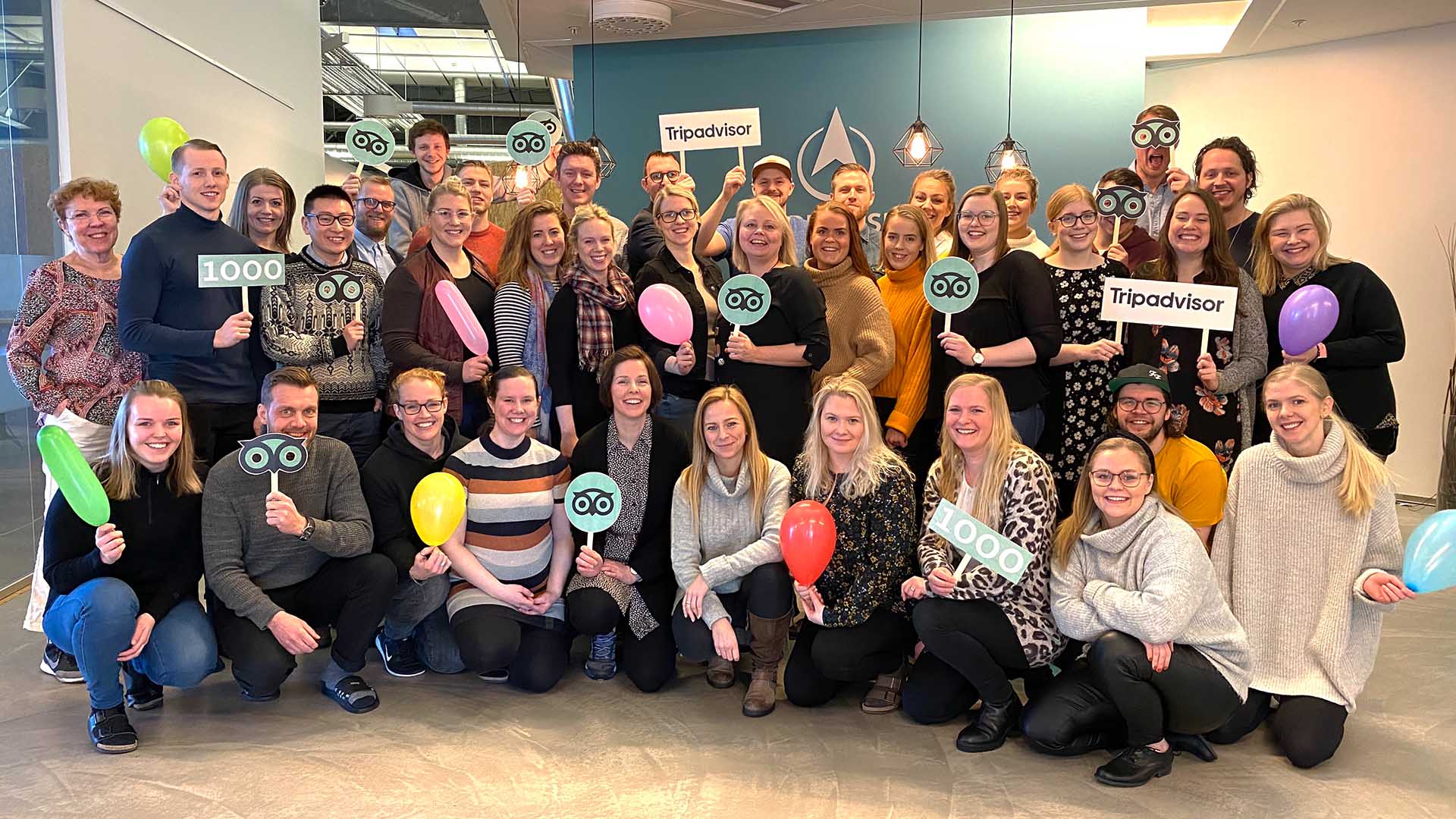 NV: What's your favourite customer story?
Perla: My favourite customer story is about a friendly 92-year-old man that travelled to Iceland during the winter time, and chose a self-drive trip for his holiday.
He was a very experienced driver and was super healthy, so driving here was not a problem at all for him. I helped him plan everything and he was really happy with the trip. He sent me many lovely photos from his travels and even met with me afterwards to tell me about his experience here.
Communicating with inspiring people from all over the world is just amazing!
NV: What do you love most about what you do?
Perla: What I love most about working with clients to plan their dream holidays is to hear about their trip afterwards. They are usually full of excitement, and many of them can't wait to book their next holiday to Iceland!
So many people that come here simply fall in love with Iceland, and I truly understand why. Iceland has a mix of everything and it sure knows how to surprise visitors with its amazing food, four seasons in one day, friendly locals and absolutely stunning nature.
Hearing from others who are experiencing all this is what really makes me love what I do!
Mikael – "My clients reached out to me with a personal invitation to visit them in the USA"
NV: Tell us a bit about yourself
Mikael: I'm Mikael, a Scandinavia travel expert based in beautiful Stockholm. I come from a place called Jönköping in the south of Sweden, and am known to be a very happy person!
As a child I loved visiting other countries on family vacations. Travel became a true passion, so I studied Tourism Science at university and later joined the Nordic Visitor Scandinavia team. I enjoy my job very much – working in travel is something that I have always wanted to do.
We decided we'd visit Scandinavia and Finland. We contacted several agencies, and Nordic Visitor really understood us and knew what we wanted from email #1.

Once we got there, the hotels they chose for us were lovely! And their location was always quite convenient. Train and ferries were also perfect.

We are hoping we get to travel again, and we will most likely book everything again with them.
NV: What did you do to help this customer?
Mikael: These amazing clients were initially keen on visiting Kemi in Finland to see the northern lights. On top of that they also wanted to visit the capitals of Scandinavia and Helsinki, so I put together a customised itinerary for them that combined all these destinations.
They were a pleasure to talk to. I was even lucky enough to learn some Spanish phrases during our correspondence which was a real delight for me! We continued communicating after they started their trip, and I was happy to read that they were enjoying themselves.
This review was truly a highlight for me and I was very thankful for their kind words.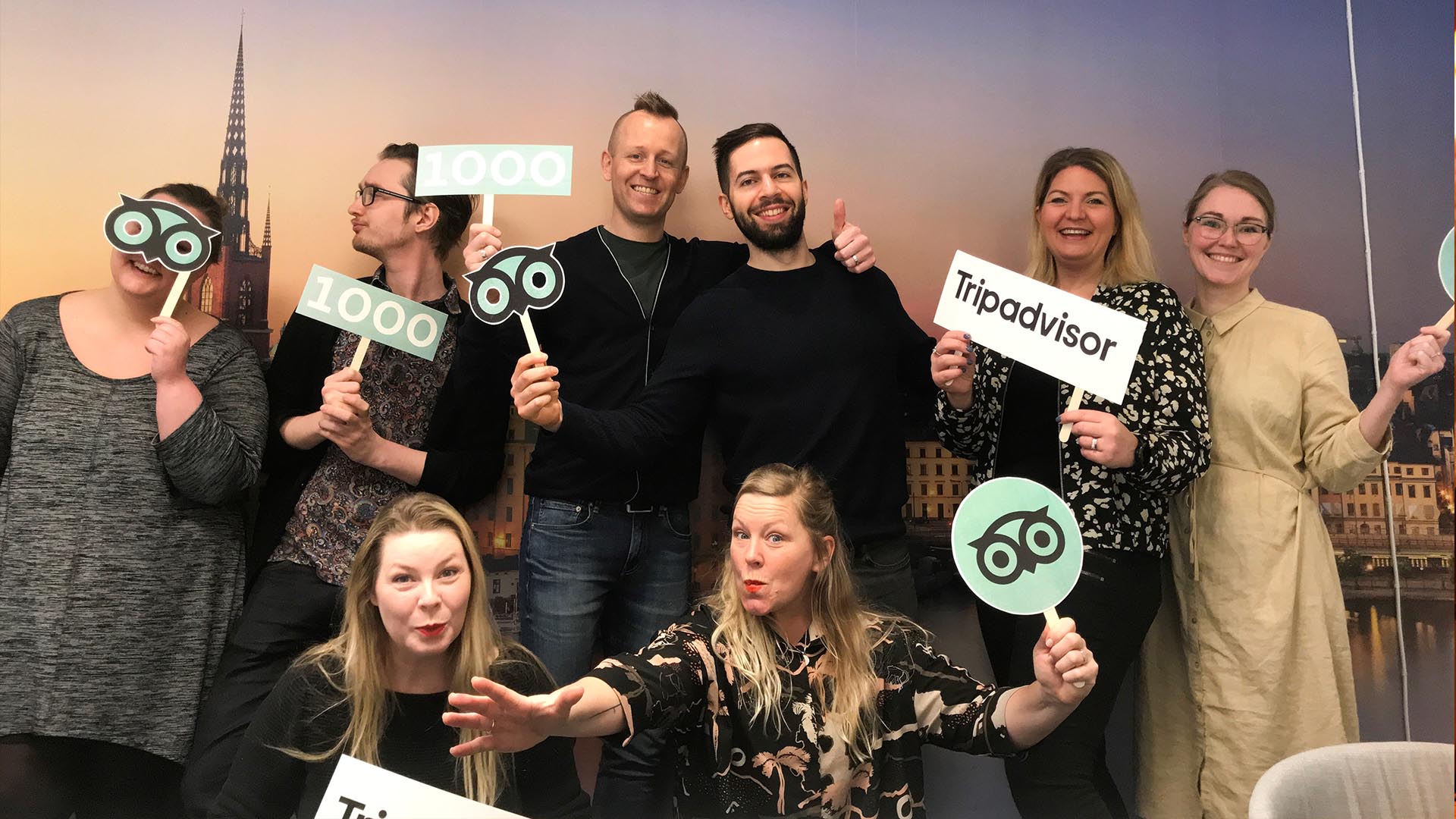 NV: What's your favourite customer story?
Mikael: This would be last year when I booked a trip for a couple who went on a fantastic guided small group tour of Scandinavia.
Later that summer I actually ended up joining part of this tour and got to meet the couple in person. The whole group was amazing but I was especially thankful that I got to spend time with my own clients.
Some of us got together outside of the scheduled activities with the group, for example we enjoyed dinner together at an amazing restaurant in central Stockholm.
After they had finished their tour, they reached out to me with a personal invitation to visit them in the USA. I'm looking forward to seeing them again in their home country!
NV: What do you love most about what you do?
Mikael: I love the fact that we are local experts and we have an in-depth understanding of our destinations. Being able to invite people from across the globe to see our fantastic corner of the world is something that I take pride in.
I enjoy the little things too. For example, the daily exchanges of emails and phone calls where I can get to know our wonderful clients, answer their questions, and hear their excitement for their upcoming vacations.
I also love sharing fun facts about our Scandinavian destinations!
Þór (Thor) – "It's an amazing feeling getting great feedback and thanks for creating something special..."
NV: Tell us a bit about yourself
Thor: My name is Thor and I am 30 years old. I was born in Reykjavík and grew up in Iceland. Along with travelling as much as I possibly can, I also play all kinds of sports.
In fact, as well as enjoying my job at Nordic Visitor, I work on the side as a coach for a women's handball team, which is a very Icelandic sport!
My hobbies are fishing in the rivers and lakes of Iceland, and going on adventures to the Highlands.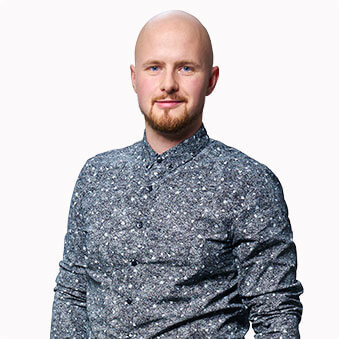 Thor did a great job with our logistics. It was great meeting him and shopping in the same location as Nordic Visitor's office. Trip of a lifetime!
NV: What did you do to help this customer?
Thor: We met at the Icelandic office and shared a cup of coffee in the middle of the Christmas season. They had just come back from the north of Iceland and wanted to stop by to say hello.
We created a fantastic Christmas break for the family and they loved the experience. We customised the tour so we could meet their needs over the holiday season and everything worked out perfectly.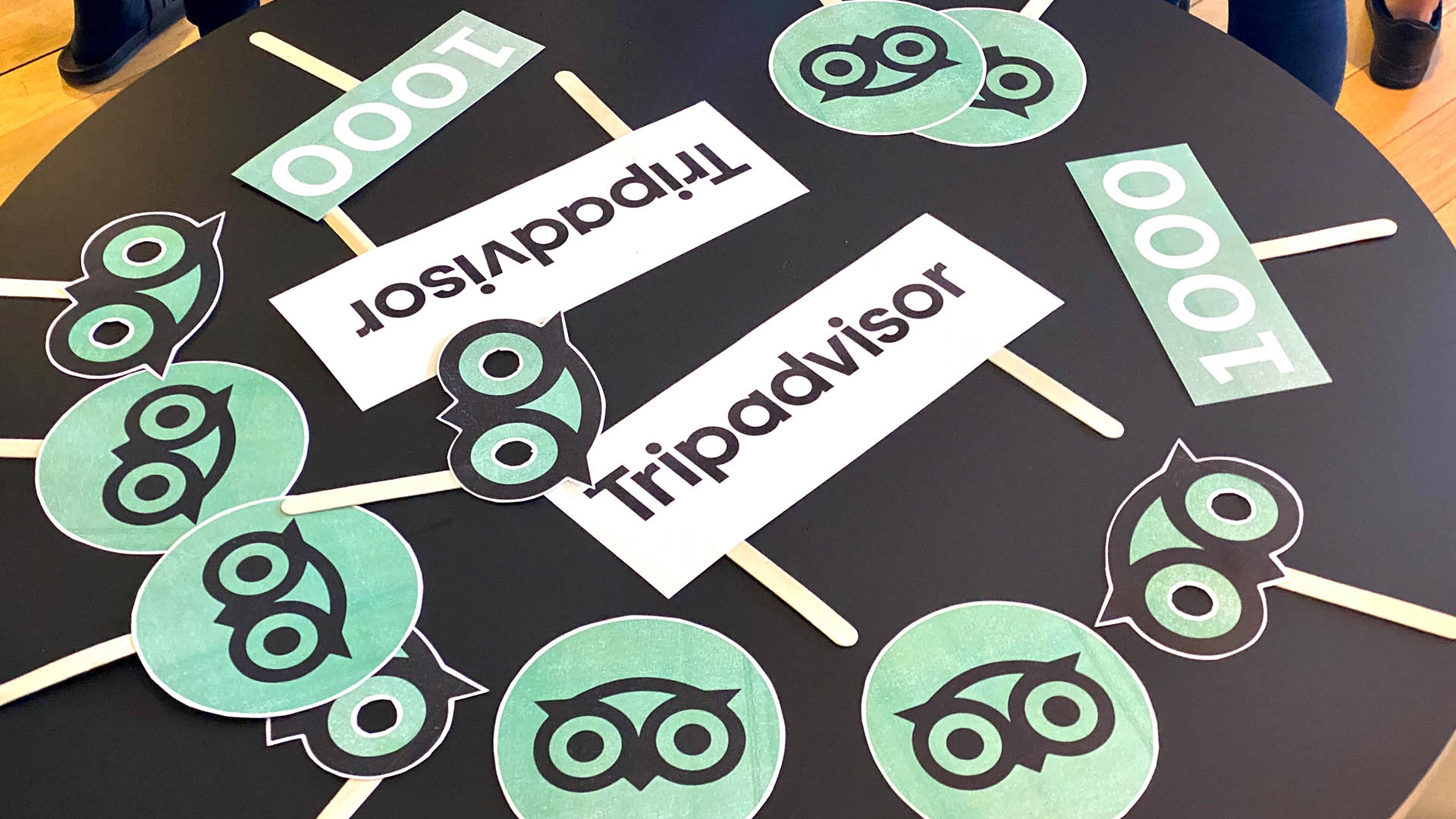 NV: What's your favourite customer story?
Thor: The most recent one is from a couple who were travelling through the Icelandic countryside. They told me that there was a sudden gust of wind that took them by surprise and nearly knocked them off their feet!
However, they cocooned themselves away in a romantic hotel until the weather calmed down a bit. They had such a special experience seeing all the winter wonders of Iceland, they looked at the "bright side of life" and laughed off the windy weather.
They had an amazing time, because the weather is part of the adventure in Iceland!
NV: What do you love most about what you do?
Thor: Creating great memories and wonderful experiences for travellers that visit Iceland. I love making the customer happy and helping them by providing personal service and expertise for their trip.
It's an amazing feeling getting great feedback and thanks for creating something special that they'll remember forever.
Chris – "I love adding in little personal recommendations that are based on my own explorations."
NV: Tell us a bit about yourself
Chris: My name is Chris – short for Christoph. I am one of the travel consultants here at our Edinburgh office in Scotland. When I'm not busy planning our customers' dream holidays, I love to travel the world myself.
I'm a passionate photographer and our country's beautiful landscapes provide the perfect setting for this. So I take any chance I can get to head out on a Scottish road trip, even if it's just for a weekend.
It's amazing to have stunning scenery right on your doorstep and to be able to combine hobbies with work!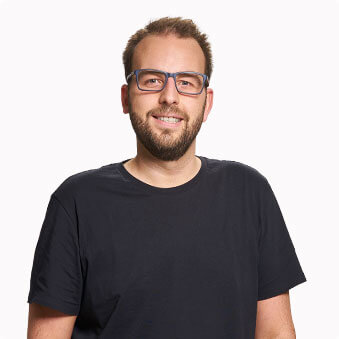 We were so impressed with our Nordic Visitor Iceland trip, so we were pleased to find they also do tours of Scotland.

They exceeded our expectations: arranging our car rental, stays in lovely, smaller guest houses, booking our ferry travels, and recommendations for every place we visited.

During the planning stages of our personalised trip, our tour agent Christoph emailed often, to ask questions and make helpful suggestions. Maybe Norway will be next!
NV: What did you do to help this customer?
Chris: This customer booked our most extensive and exciting tour, our Ultimate Journey of Scotland! I planned and personalised their itinerary in detail and helped them choose the best accommodations based on their taste and expectations.
I also helped them tweak their travel route to make sure all their interests were covered and they would be able to enjoy their favourite locations even more through additional nights there.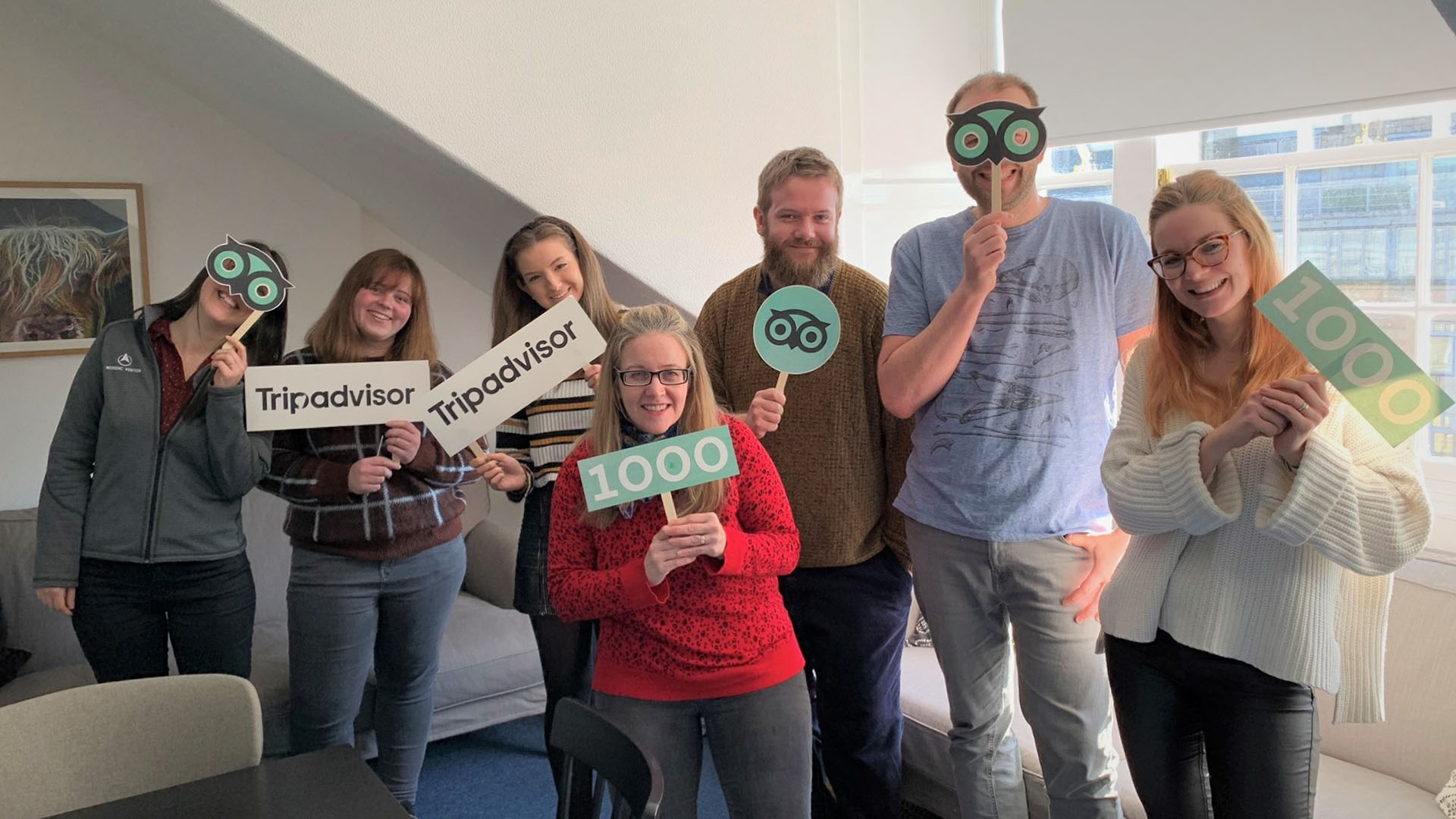 NV: What's your favourite customer story?
Chris: I worked on an itinerary for a group of friends in their 30s who had not been on a trip abroad before and were nervous about leaving home.
However, after careful tour planning and trying to take all the stress out of travelling for them, when they came to Scotland they had the most incredible time. In fact, they told me they loved their first overseas trip so much that it really woke up their inner travel bug!
When exploring Skye, they said it was the most beautiful place they had ever seen. We selected small, family-run B&Bs for them and even the guesthouse owners contacted us to tell us what lovely people this group were and how they were raving about their Scotland adventure.
NV: What do you love most about what you do?
Chris: I love creating new itineraries, adding in little personal recommendations and off the beaten track places that are based on my own explorations.
One of the best things about this job is getting people really excited about their trip and then receiving their feedback, hearing their stories and seeing their photos when they get back home!
Silja – "I have been called a saint, a rockstar, 'Super Silja' and other lovely things!"
NV: Tell us a bit about yourself
Silja: I have been at Nordic Visitor for nearly five years now, planning trips for visitors to my amazing homeland, Iceland.
I am a friendly person and really enjoy meeting new people, so my current role of helping clients over LiveChat suits me perfectly. I love chatting, you see – my friends say I'd make an excellent hairdresser or taxi driver for that reason!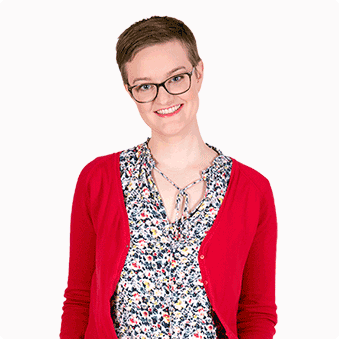 From the start, Silja addressed all my endless questions and concerns and made the planning process so much faster and easier. Having just started a new busy job, I am really glad I did not have to do it all myself.

Over time I changed my mind about a few things and made some changes. No problems for SUPER Silja. She accommodated my every whim and made excellent recommendations.

Thank you Silja and Nordic Visitor for an unforgettable honeymoon!
NV: What did you do to help this customer?
Silja: This couple loved their time in Iceland, although they had some bad luck with the weather at the very end of their trip. I rescheduled some elements of their itinerary and swapped excursions round so they could still enjoy their last days in Iceland, which they did.
It is often the people that have the bad luck that are the most grateful for our help. But at Nordic Visitor we are prepared for anything and will always make sure our customers are looked after!
NV: What's your favourite customer story?
Silja: I always love planning honeymoons, weddings and proposals. But I think my favourite story ever might be the client that got a tattoo inspired by Iceland when they returned from their trip. It's of an Icelandic sheep with a northern lights background, and apparently they called the sheep Silja!
NV: What do you love most about what you do?
Silja: I try to give everyone good service every day, and I love receiving positive feedback for that. I have been called a saint, a rockstar, "Super Silja" and other lovely things!
When I receive a photo, a comment or even just a "thank you" after their trip, it reminds me that I'm creating amazing experiences for them. These are holidays that they will remember forever.
But how can I answer that question without mentioning one of the best things of all: my amazing coworkers!
---
The whole team at Nordic Visitor is delighted to have reached 1,000 reviews on Tripadvisor. It really motivates us to keep planning special travel experiences for every single client of ours. Creating amazing memories is what we love to do!
If you'd like to talk to one of our travel consultants about visiting Northern Europe, don't hesitate to contact us. Our passionate experts would be thrilled to design your dream trip!