Yes, we know that 'shoulder season' isn't the most glamourous expression. It makes you think of, well, shoulders. But we're here to tell you the most amazing reasons to visit Scotland during this time of the year. Read our local recommendations below.
What and when is the 'shoulder season' in Scotland?
The 'shoulder season' is what we travel industry types call the season just before and just after the summer. It's not quite the off-season - that's winter - but it's not the high season either. In other words, it's spring, and autumn or fall. And in Scotland this means April-May and September-October.
---
---
Why visit Scotland during those months?
Scotland is amazing all year long, so you can never go wrong! Also, the beauty of having weather that is similar throughout the year is that there isn't a period of intense cold or intense heat to avoid.
However, the 'on' and 'off' seasons are very real. Scotland is extremely popular with travellers for obvious reasons. Many of the nation's attractions are closed during the winter. As a result, your window for booking hotels, guesthouses and activities is narrower.
And this all means accommodation often book out early in the summer.
For that reason, we believe that travelling during the spring or autumn months may give you the best of both worlds, mild temperatures with plenty of attractions and less crowds.
We've put together some more reasons why you should visit during this time. Read on and you'll definitely be convinced!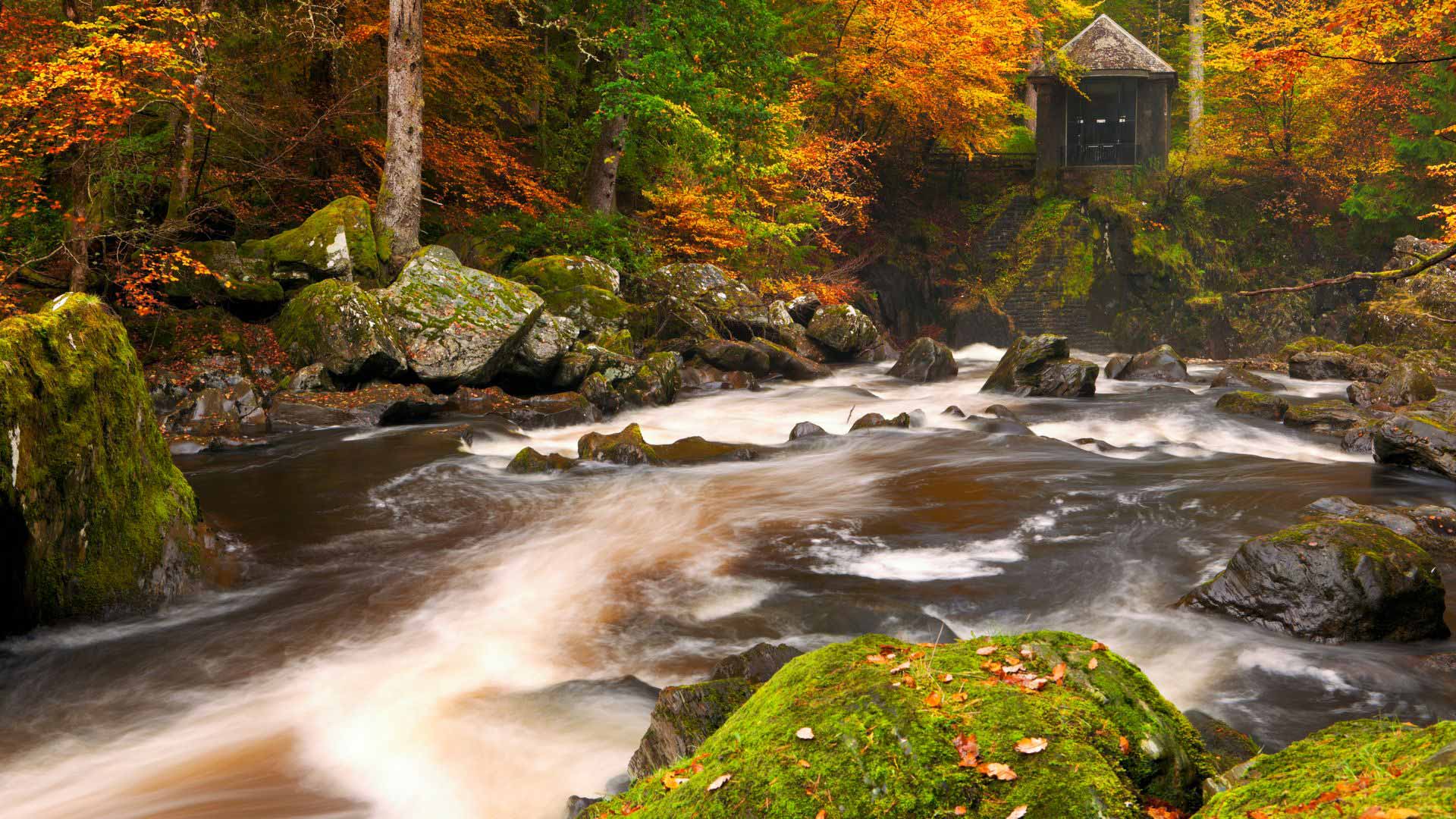 Beautiful and colourful landscapes
The wintry landscapes of Scotland are beautiful, with snow-capped mountains and elegant conifers. Summers, meanwhile, are vibrant, with flowers in bloom and the rugged coastlines of crystal-clear blue waters.
You won't miss out on any of the atmospheric landscapes by coming during the shoulder months.
In the spring, if you come around April and May, you'll be able to witness the fresh greens, with newly budded trees, the fields of daffodils that light up the fields, and the pink hues of the cherry blossoms.
Another bonus? The landscape may look even more dramatic if there is still some snow up high in the mountains. Snow-capped mountains with hills full of flowers below make for epic photos!
If you'd rather come later in the year, around between September and November, you'll enjoy the gorgeous changing foliage of the autumn. In Scotland, trees change from green to golden, with orange, yellow and red hues. Especially in the Loch Lomond and Highland Perthshire areas, the landscapes are exceptionally beautiful!
Mild temperatures
While July and August are often the warmest months, with average daytime temperatures ranging from 5 degrees Celsius (41°F) in winter to 17 degrees (63°F) in summer, you may still enjoy glorious days during the shoulder season months.
Statistically speaking, you'll probably be surprised to hear that April is often the driest month of the year, and May and September also enjoy fair weather, which is ideal for sightseeing.
When it comes to rain, Scotland is renowned for being a wet country, but its rainfall depends highly on the region. The east coast gets nearly a quarter of the rain that the western Highlands sees. The west coast is commonly wetter but warmer, while the east coast has more sunshine hours but is generally a little cooler.
Of course, you never know what Mother Nature will have in store! For that reason, regardless of when you come to Scotland, we recommend making sure you bring a few layers, especially wind and rain proof layers.
You can find out more about the weather in Scotland with our handy weather guide.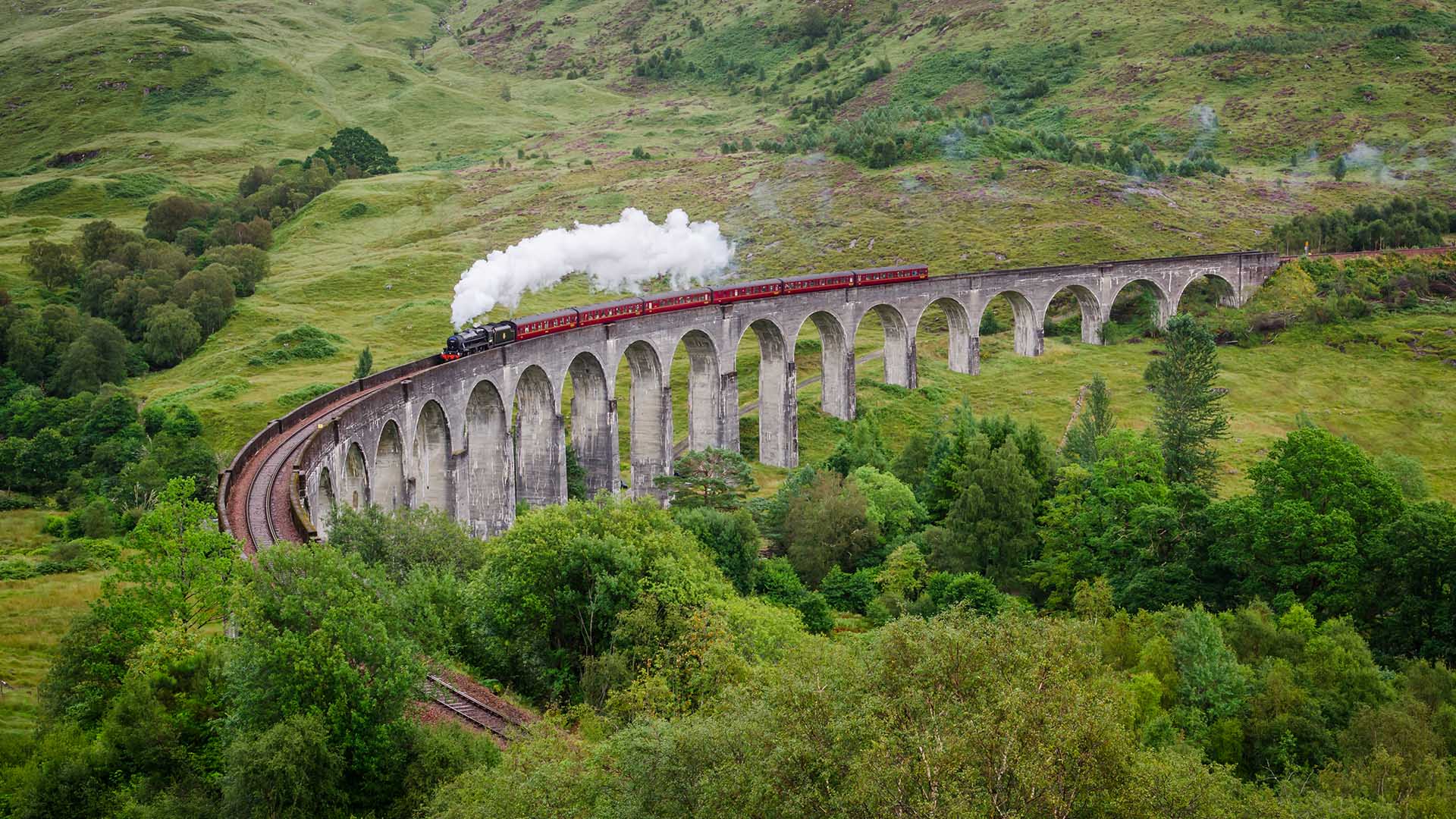 Plenty of attractions to savour
If you're not sure if you should come during the off-season because the places that you really want to see are closed, then worry not! Attractions that shud down during the winter usually reopen in April.
Most of the big attractions are open all year long – including the castles of Edinburgh and Stirling, as well as whisky distilleries. During the winter, these may operate under reduced hours, but they are still available. For example, Crathes Castle is only opened during the weekend from November until end of March.
---
---
Other attractions close completely over the winter. This includes the famous Jacobite Steam Train, if you're a fan of Harry Potter! It runs between April and October only.
From April until October is also a good period if you're looking to travel between the Scottish islands, as ferries are more frequent and less likely to be affected by bad weather.
Smaller crowds
During the summer, some hotspots can be particularly popular with travellers. One example is Edinburgh, especially during August, the 'festival month'. Another is the Isle of Skye. If you're looking for a peaceful and relaxing holiday, summer in some locations may not be the best choice.
If you'd love to take advantage of what we mentioned above, the mild temperatures, the attractions and beautiful landscapes, the shoulder months may be a good idea.
April and May are the beginning of the tourist season, meaning that the country is readying itself to welcoming travellers from all over the world. But you'll enjoy the same sights with fewer people than you would encounter at the height of summer.
It is the same with September and October, which see the winding down of the high tourism season.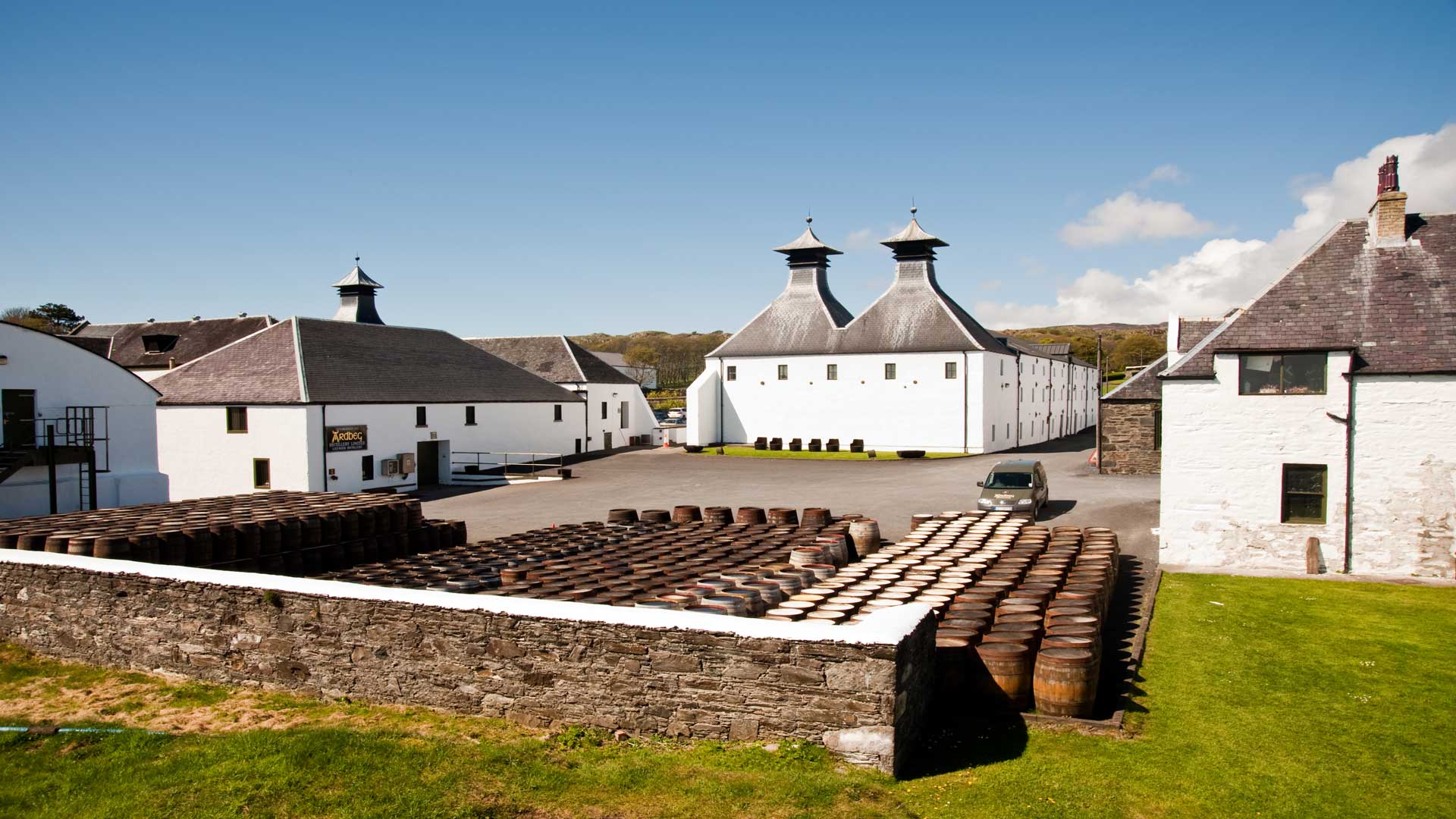 Whisky
What? But can't you drink whisky all year long in Scotland? Of course!
If you love 'the water of life', you will be treated to quite the flurry of special events if you come during the shoulder months. And that will make your Scottish whisky tasting experience even more memorable!
In the spring, you could attend the Spirit of Speyside Whisky Festival in late-April, early-May. Feis Ile, the Islay Festival of Music and Malt, is held in late May, and the Highland Whisky Festival is also hosted during the month of May.
Later in the year, you can also attend the Glasgow Whisky Festival in November.
Better light for photographers
In the summer, Scotland sees long daylight hours, with sunrise around 4am and sunset around 10pm. At the opposite, in the winter, the short daylight gives photographers much better blue and golden hours as they happen during the day.
If you come at the edge of both seasons, before or after we've had a time change, you'll still be able to take advantage of this perfect natural photography light. It'll make your photos of this trip even more stunning!
Wildlife watching
Are you a big fan of wildlife when on a trip abroad? Maybe you're a birdwatcher, or you love to see different species you may not have at home. Scotland is a great country for this activity!
Eagles may fly high above as you drive along the coast. You can even go swimming with sharks (the veggie kind, basking sharks).
If you come during the shoulder season months, you'll have plenty to spot if that's what you fancy.
Spring is the best time to try to spot puffins off the west coast. These lovely birds are often spotted along the Isle of Mull and the Isle of Staffa, but also up north in the Shetland Isles.
In the autumn, your sightseeing may be even more exciting, with the chance to spot seals and red deer, two of Scotland's 'big five'.
Scotland has a large population of red deer, which can be spotted anywhere and anytime, even near cities and in people's gardens. The best time of the year to see stags (the male deer with antlers) is during autumn, as this is their breeding season.
As for seals, they usually give birth between late September and late November. This means you may be able to see seal pups around Scotland during this time, especially on the west coast.
---
Have we convinced you yet that this is the best time to visit Scotland? Look at our Scotland tours and make your trip a reality!